Your website has big traffic, yet it doesn't result in big revenue? Visitors wander around and then just get lost? It's time to figure out what stops them from moving down your funnel and fix it!
In this article, you'll learn how to set up conversion rate optimization: the best tactics, tools, and services to test on your site. 
Let's start with the basics. 
Want more guides? Here is the Dashly collection. Learn everything about:
What is conversion rate optimization
Conversion rate optimization (or just CRO) is a set of activities aimed to increase the number of website visitors performing a target action. This action can be: 
sharing contact details;
signing up for a newsletter;
downloading some content;
signing up for a free trial;
making a purchase, etc. 
It's more about numbers. But what qualitative changes does CRO imply?
Increasing conversions means improving customers' journey on your site by spotting and scaling tactics that work, finding your funnel bottlenecks, and fixing them.
Overall, conversion rate optimization aims to make visitors' interaction with your business as smooth as possible. So they get a memorable experience, go all the way down your funnel, and then come back.
Sounds like a dream, doesn't it?
Conversion rate optimization statistics
If you think you're the only one struggling to achieve this dream, you're wrong. 
Econsultancy research showed that 22% of businesses are happy with their conversion rate. It means almost 80% of companies are unsatisfied and looking for ways to boost conversions on their websites.
However, it's not an easy task. And Transaction Agency claims that 82% of marketers struggle to master the CRO tools. Besides, these experiments are mostly unsystematic. According to CXL, only 39,6% of companies have a clear documented CRO strategy.
But even among those who work on website optimization, only 9% launch over 20 experiments a month. The majority settles on testing 1-2 hypotheses (CXL). And it's not enough to achieve tangible results in a short time. 
I think I got a bit too dramatic, sorry 😬 These stats shouldn't discourage you! Some CRO data can be pretty inspiring and give new ideas for experiments.
For example, HubSpot research shows that companies see a 55% increase in leads after increasing the number of landing pages from 10 to 15. You can have a long informative home page, but specialized landing pages work better. In fact, the research shows the more landing pages you have, the more conversions you get. 
According to Yotpo, companies of all industries get an average of 161% increase in conversion rates with user-generated content. It means reviews, interviews, or case studies. Create social proof around your brand and gain the trust of your audience.
The survey of Fronetics showed that marketing automation increases the number of qualified leads by 451%. Besides, automation allows you to alleviate the workload of your team. Many companies still hesitate to automate marketing activities, but it's not as difficult as it seems!
How to calculate the conversion rate
Before you start improving your conversions, find out your current metrics. The formula for the conversion rate is pretty simple:
Conversion rate = visitors who completed a target action / total number of visitors * 100%
So, if your site traffic is 10 000 unique visitors per month and 500 of them actually sign up to your service, then with this ratio: 
Conversion to signup = 500 / 10 000 * 100% = 5%
You can easily calculate the conversion rate of all your marketing campaigns or new tools you use. For example, you launched a pop-up to capture leads. After a month, 500 visitors saw that pop-up, but only 72 left their email:
Pop-up conversion = 72 / 500 * 100% = 14,4%
Is it a good result? It all depends on your business' usual metrics. And that's the reason it's impossible to name an average conversion rate or a "good" rate you should strive to. 
CRO benchmarks range from one business to another, depending on the company's size, industry, or even its goals.
Why CRO is important
As you see, calculating the conversion rate is pretty easy. Enhancing it is a more complicated process. Yet, you'd definitely like to pay special attention to it. 
Why?
Learn more about your customers and their interaction with your business
Сonversion rate optimization is actually a very customer-centered process. CRO is an opportunity to walk in your customer's shoes. You'll find out: 
which pages are the most relevant for your audience;
where they stumble;
what they lack on your site (it might be a piece of content, necessary support from your team, etc.)
All this data helps you create your customer profile and understand how to improve their experience with your company. And you can easily gather it with website visitor behavior tracking.
Increase ROI and overall revenue
Increasing your website traffic doesn't guarantee bigger revenue. 
CRO does. 
Changing design, adding chatbots on relevant pages, sending follow-up emails — all these activities aim to increase the number of people who get to the bottom of your funnel. 
CRO also helps to optimize your marketing campaigns and make them more profitable. In addition, working on conversion rate optimization cuts the customer acquisition cost.
In the case of our EdTech customers, Dashly paid off in just five leads and resulted in 16,000% ROMI. 
Nurture an experiment culture to trigger your company's growth
The part that makes the CRO process so tricky yet so exciting is experimenting. You have to look for ways to fix broken processes and enhance those that can work better. 
CRO teaches your team to 
carry out research, both qualitative and quantitative;
make data-driven decisions;
test hypotheses.
The CRO process can result in creating your growth team that is ready to experiment and thinks outside the box. These two qualities lead to non-stop growth and development. 
In Dashly, we have a growth team. And these guys were happy to share their experience with you 👇
How to get started with CRO
Roughly speaking, we can divide the CRO process into five steps.
1. Research
There's one major mistake companies make while working on CRO. Changing something because you think it's worth changing. 
But conversion rate optimization is based on data, not just an opinion. So, one of the main components for successful CRO is thorough research for data-based decisions. 
There are plenty of tools that gather data on your site and website visitors' behavior. Some of them are even free. Another great source of information is customer surveys. They can be short chatbot surveys or detailed interviews with users.
2. Brainstorming 
Then, after you got enough data, start hypothesizing. It's the second key component of CRO. 
Depending on the areas of optimization, you need different ideas and tools.
Some hypotheses require minor changes from your designer or more involvement from a support team. Are there too few people leaving their contacts in a lead form at the bottom of your page? Put it higher or make it move as a visitor scrolls the page. 
Others ideas take the help of third-party platforms. For example, if you see a lot of visitors bouncing at your pricing page, assist them. It can be a live chat with an agent that clarifies all the details, or a chatbot that dispels any doubts a visitor has. 
These will be the first hypotheses you can test. But don't stop on them — your list should be going on. Come up with and test a lot of hypotheses. 
Seriously, it might take ten to find one that actually works. That's the key to success.
3. Hypotheses implementation
When you got enough ideas, start experimenting. It's the most exciting part because you get to bring your ideas to life and try new tools.
And don't forget about A/B testing. Take one issue and come up with a few solutions for it. Then, segment the audience and compare results. This way, you can find scenarios that boost your conversion rate more effectively.
4. Results measurement
Set the time limit for your experiments i.e. 2-4 weeks. And when the deadline comes, measure your achievements. Compare the results of A/B testing: get rid of poor ideas and scale the successful ones in the next round of optimization. 
Don't get frustrated if none of your hypotheses showed the results you anticipated. It's just a sign to keep working. Try to analyze failed campaigns — what could be improved?
5. Further enhancing
And speaking of improvement… Conversion rate optimization never really stops. You should always look for ways to enhance your customer journey. Draw inspiration from talking to your customers or peeking at competitors' strategies 👀
So, this is an approximate outline for your CRO plan. Good to know there is a list of assistant tools to automate each step of this process. Let's take a closer look at them.
Conversion rate optimization tools
While working on conversion rate optimization, you should make data-based decisions. So, let's consider CRO tools that will help you with funnel analysis and user research.
Dashly
Dashly is a conversational marketing platform that helps businesses boost their conversion rates. It helps both in user research and hypotheses implementation.
For research, it offers: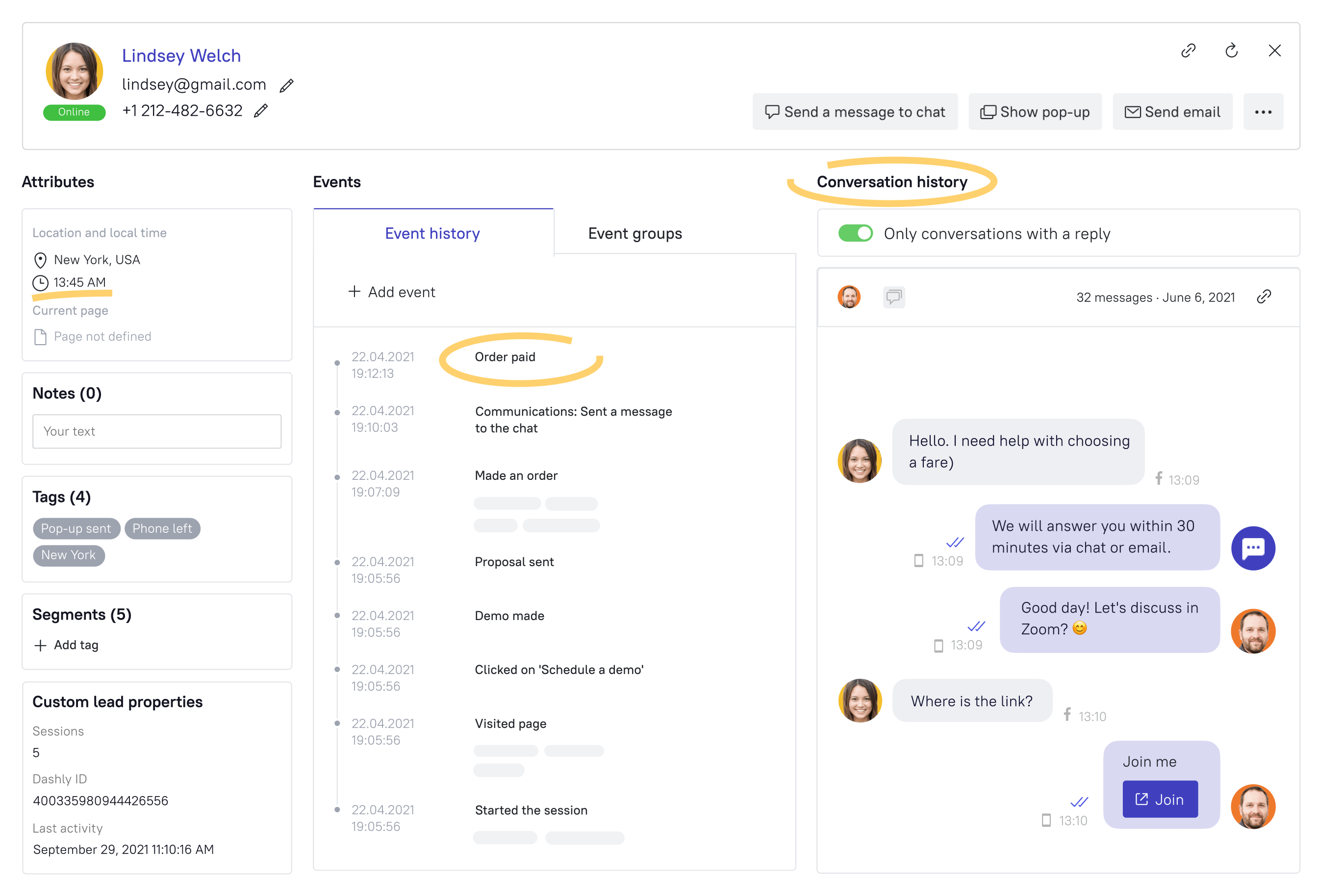 Marketing campaign reports to track success of your marketing activities and then scale the most effective ones;
Integrations with CRM and other analytical tools (Google Analytics, Mixpanel, Zapier) to get the full picture of your funnel and customer journey.
Chatbot surveys to get direct feedback from your customers in a short, interactive survey.
Choose a segment you'd like to interview and:
Automatically engage them in the conversation;
Ask a few questions;
Process feedback and adjust your optimization strategy to your customers' needs.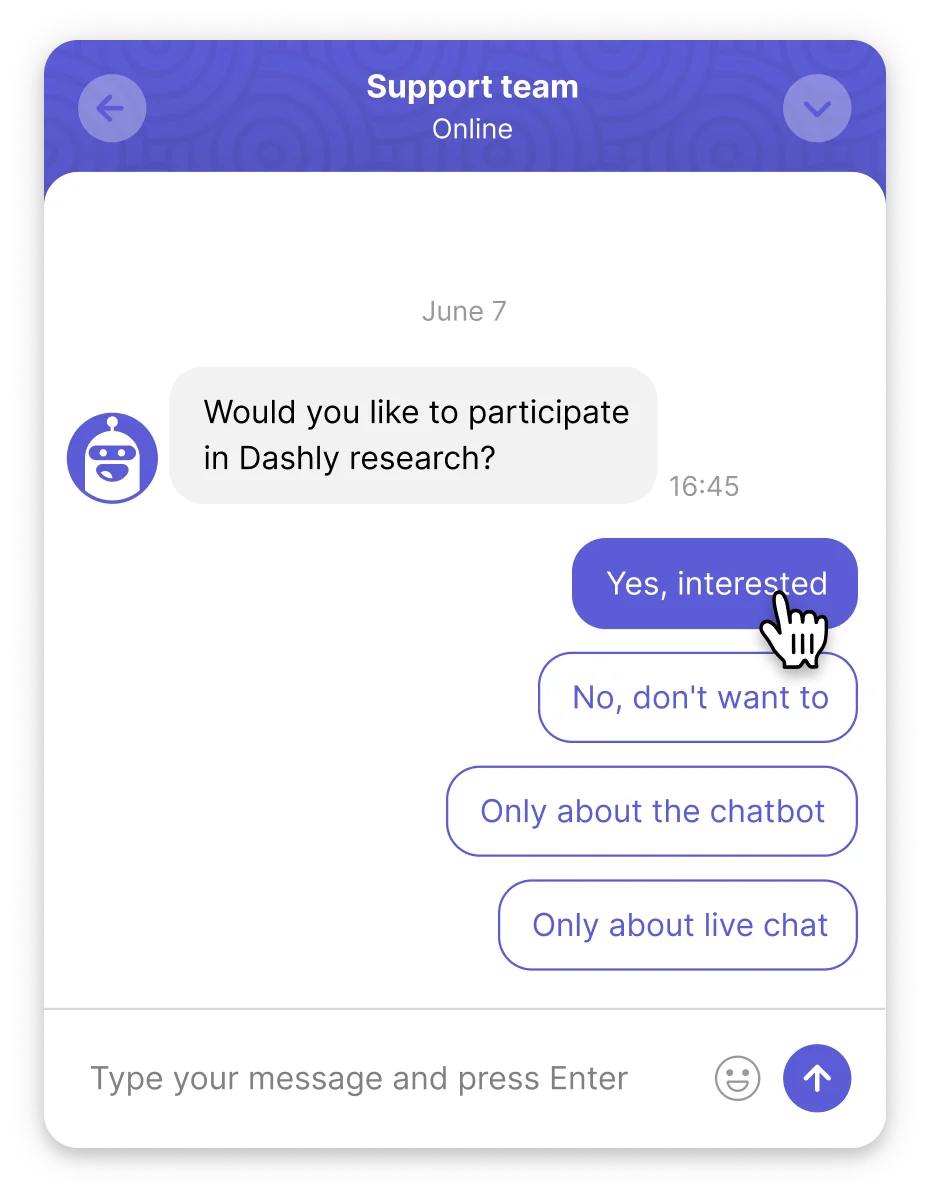 Pricing
Dashly offers three paid plans, starting from $39/mo. The price depends on your website traffic and add-ons you choose to include in your plan. The number of agent seats is unlimited, so you can invite your whole team.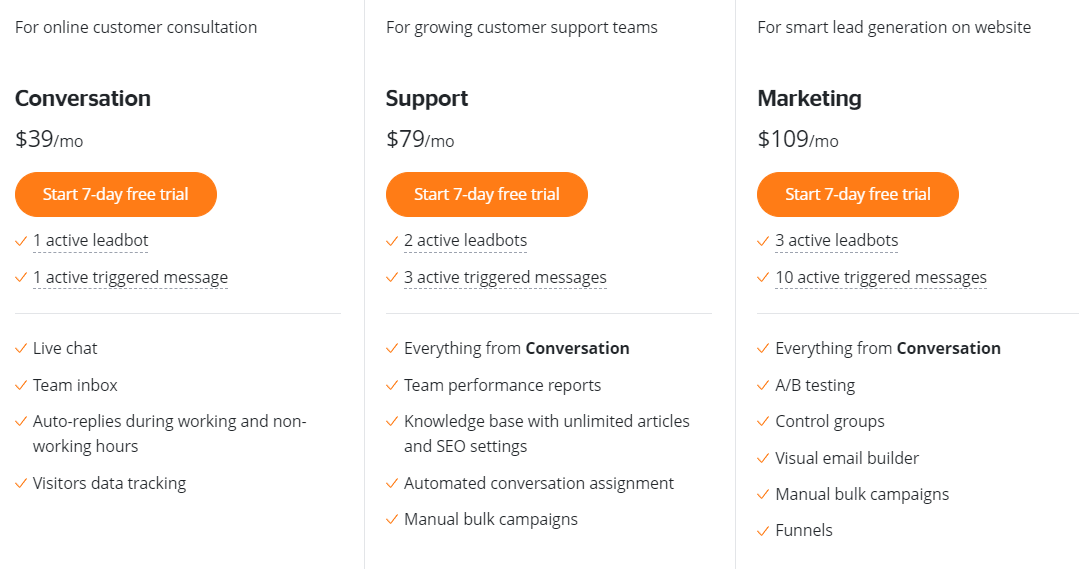 You get 7 days of free trial to test the platform's functionality.
Pros and cons of Dashly as a CRO tool
✔️This CRO tool offers a modern intuitive interface.
✔️The software is easy to configure and use, as it offers starter guides and ready-made templates.
✔️ Friendly support that is always ready to help you.
✔️ A lot of integrations to fit Dashly in your existing tech stack.
✔️ All the essential CRO features are included in all the paid plans.
❌ No AI.
❌ No email assistant.
❌ Complex tasks might require developers' help, but the team is always there for you.
Mixpanel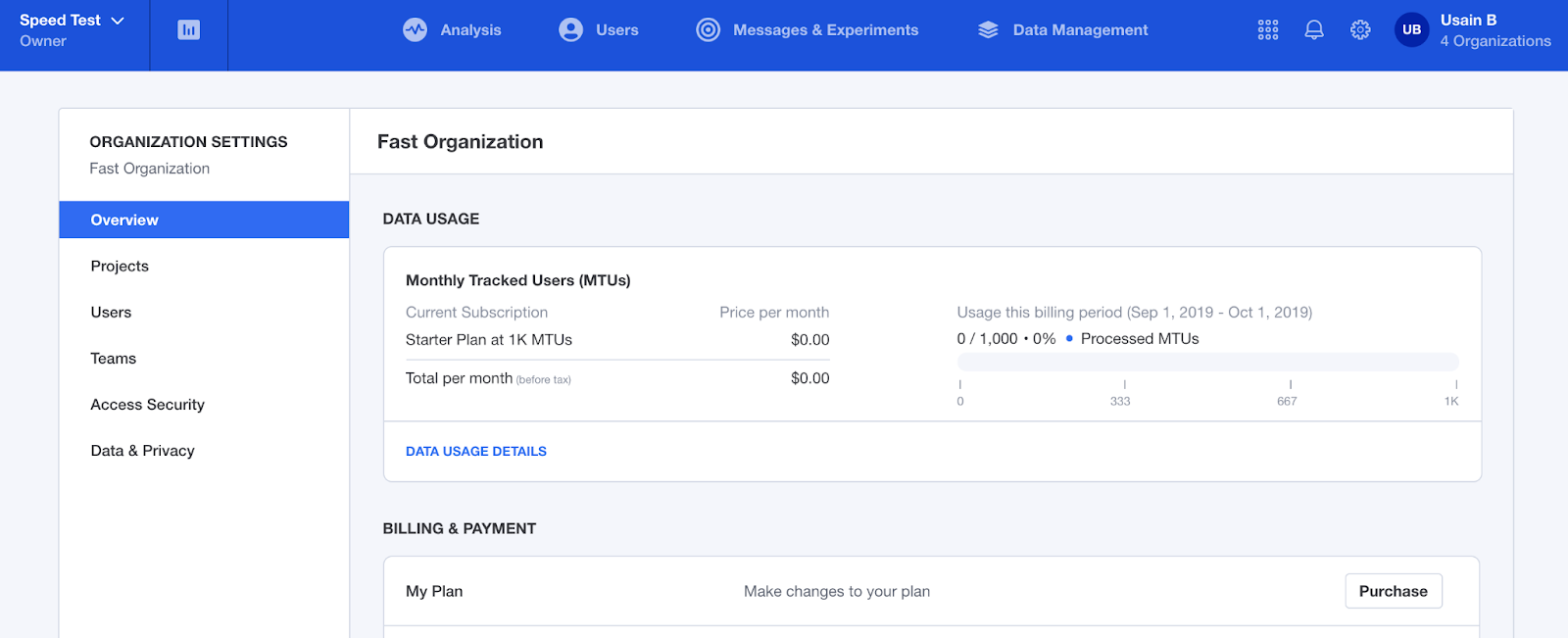 Mixpanel is the solution often listed among the best CRO tools. With this instrument, you can analyze each step of your funnel by any user attribute and find out which prospects convert better. You can also keep track of important metrics like Churn and Retention Rate.
Pricing
Mixpanel offers three plans, including a free one. The paid services start at $25/mo. But even a free plan offers rich analytics to improve your conversion rate.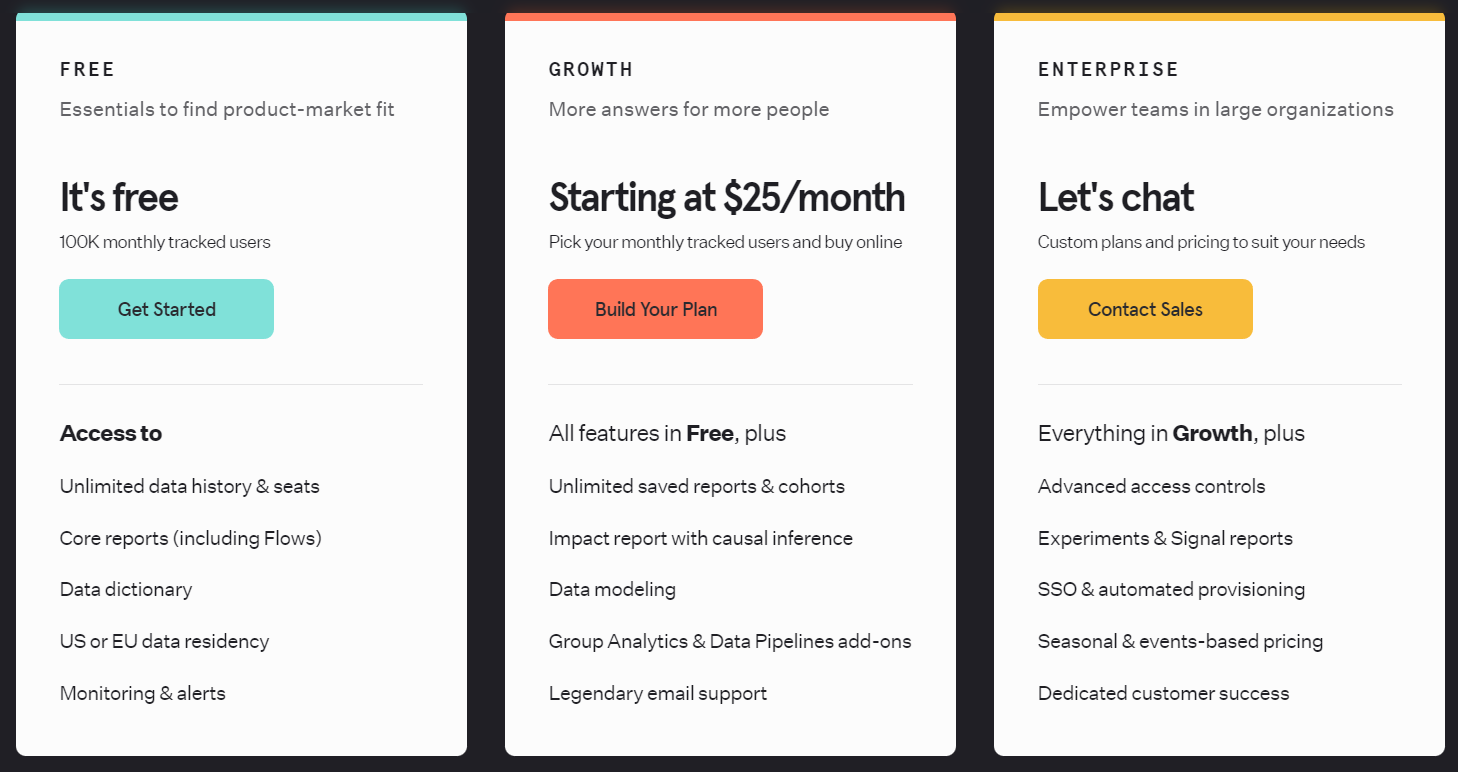 The price depends on the number of monthly tracked users and add-ons you choose. Use a calculator on the Mixpanel site to find out how much you'll pay. 
There's no free trial, but you can test the tool for optimization on a free plan.
Pros and cons of Mixpanel as a CRO tool
✔️ One of the top analytics instruments for enterprise-level companies.
✔️ Robust software with a wide range of features for CRO.
✔️ The tool is intuitive and easy to use.
✔️ Responsive support.
❌ This CRO tool is quite expensive for small and mid-sized businesses.
❌ Very limited data range for user flows (only 2 weeks).
❌ Some customers report system bugs — some data may be missing from the reports.
💡 Useful hack
Integrate Mixpanel with Dashly to enrich your funnel and customer data. Choose events you'd like to keep track of and sync them in Dashly and Mixpanel.
Hotjar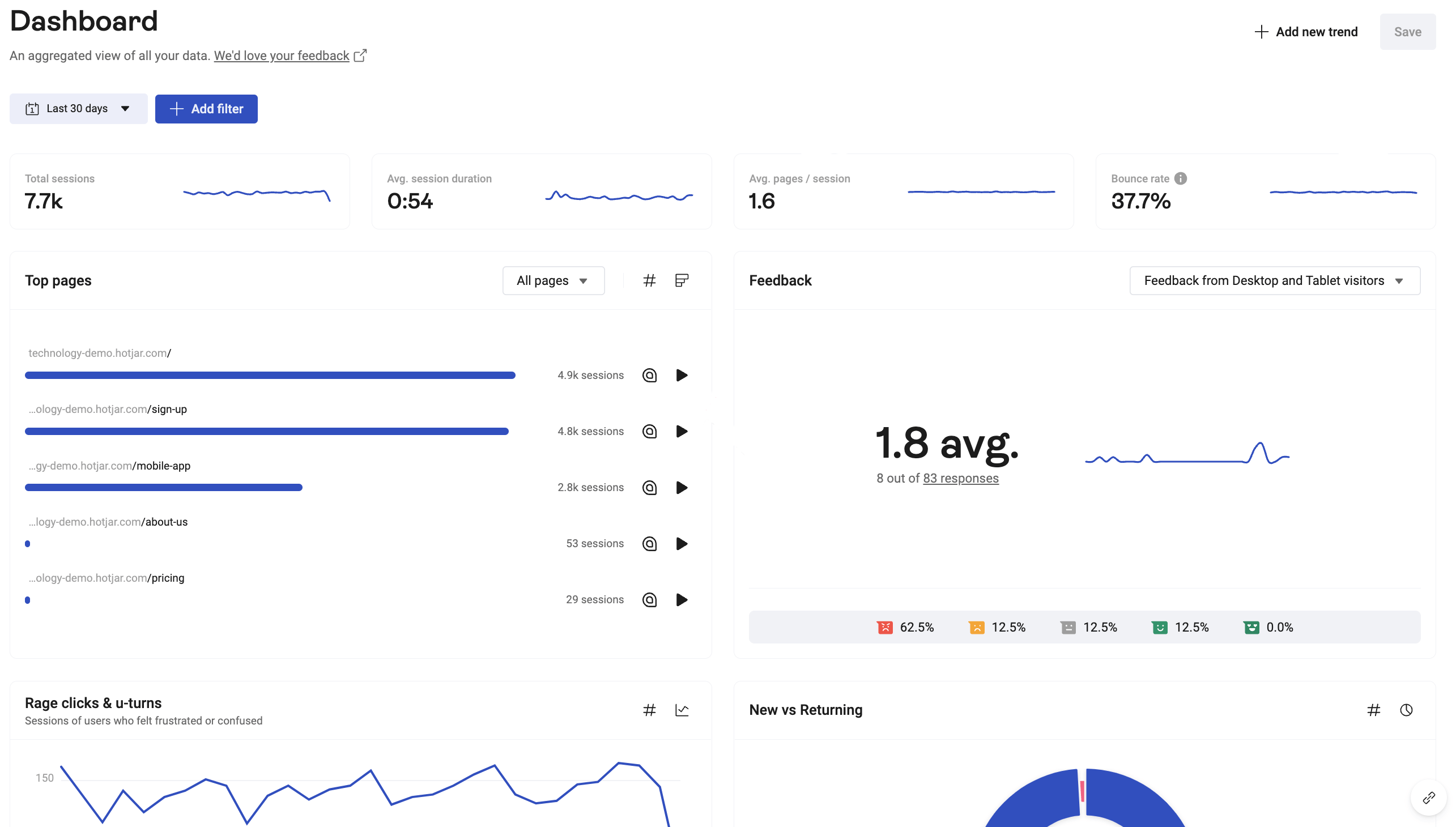 Look at your website from the customer's perspective. It's crucial for successful optimization. Hotjar gives you access to session recordings and heatmaps.
With this tool, you can find out how engaging your content actually is and how many visitors get to the bottom of your page. This instrument gives you an opportunity to know what difficulties visitors face on your site. So you could start hypothesizing on ways to fix them and increase your conversion rate. 
Pricing
Hotjar offers you to choose one of four plans, including a limited free one. The choice and prices depends on the features you need and the number of recorded sessions per month.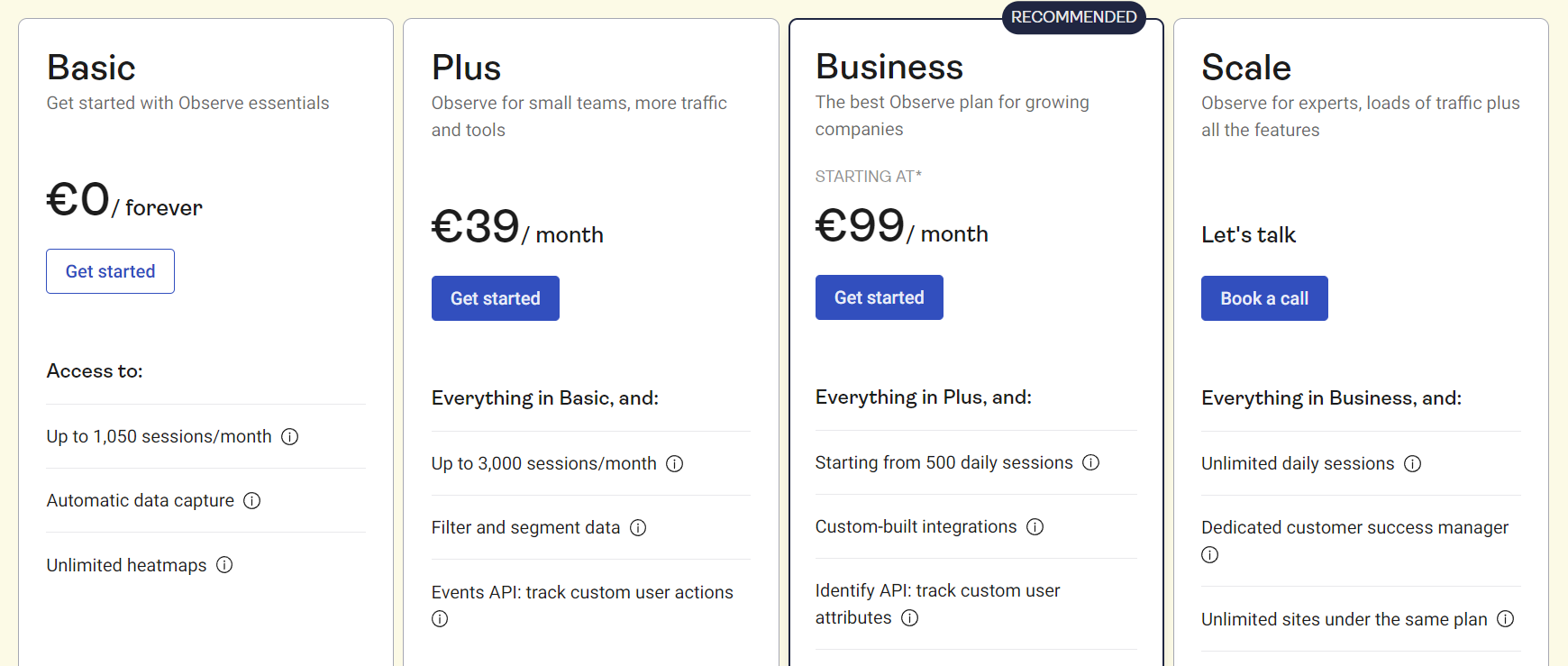 Mind that all the prices on Hotjar's page are counted for one site. You'll be charged extra if you want to use the tool for several websites.
You get 15 days of free trial to test Hotjar's functionality.
Pros and cons of Hotjar as a CRO tool
✔️ The tool's interface is intuitive and easy to figure out.
✔️ Hotjar can be easily installed on multiple websites.
✔️ Provides a full picture of your customer's journey, which is essential for planning a CRO strategy.
✔️ Friendly and responsive customer service.
❌ The limit of the page size that can be captured.
❌ The software might slow down your site's loading speed.
❌ Lacks some integrations that could improve and complement the tool's functionality (like Google Analytics).
Google Analytics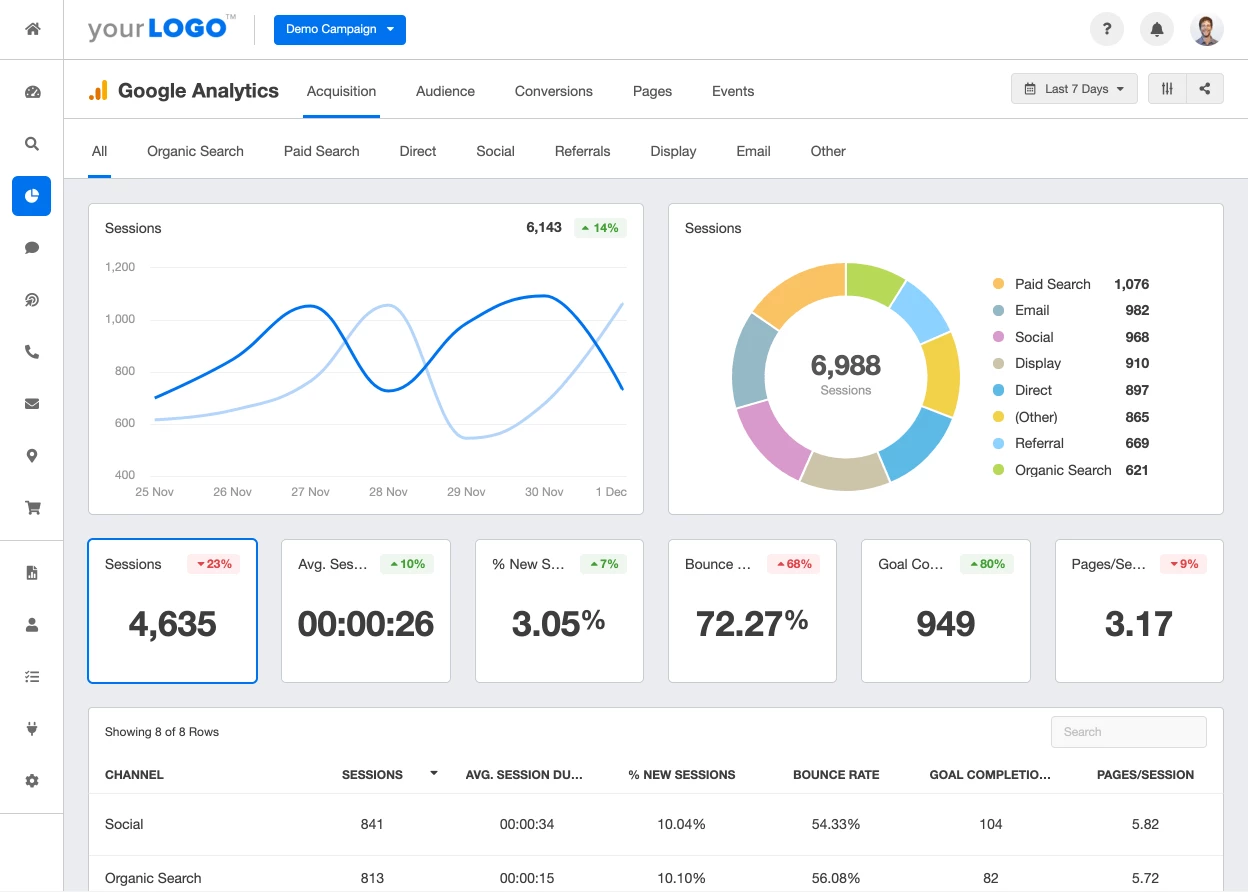 Of course, this list wouldn't be complete without Google Analytics. Businesses all arod the world use it to track their conversion rate. Why? Because it allows you to monitor all your KPIs and user activity. Besides, if you add UTM parameters, you can track the success of your marketing campaigns.
Oh, and one more important detail. It's absolutely free! However, if you're an enterprise-level company and require advanced analytics, you can upgrade to Google Analytics 360. The price starts at $12 500/mo.
Pros and cons of Google Analytics as a CRO tool
✔️ The software is easy to install and configure.
✔️ Provides a lot of insights on optimization of your site content and overall user experience.
✔️ GA offers a sufficient free version.
❌ Customers claim that support is unresponsive.
❌ Offers limited self-service opportunities.
❌ If you decide to purchase the paid version, you won't get any unique features other cheaper competitors don't offer.
💡 Useful hack
You can integrate Google Analytics with Dashly and get advanced reports without paying thousands. Sync the tools in a few clicks and get the full picture of your sales funnel!
When you got enough data on your sales funnel and customers, it's time to start experimenting. You can change CTAs, experiment with your design, and test different conversation tactics like pop-ups and chatbots. The sky is the limit!
Let's see which instruments can fit into your toolset.
Dashly
Dashly is a conversational marketing platform that helps marketing, support, and sales team. With this versatile full-fledged software, you can launch and compare different CRO scenarios without developers' involvement. 
The platform has all the necessary features to launch experiments and increase the conversion rate:
chatbot platform to automate some interactions, engage leads in the conversation at different stages of the funnel, and carry out customer surveys;
live chat to give visitors and customers a direct communication channel with your agents;
pop-ups to show relevant offers to different segments;
triggered email campaigns to reach out to leads beyond your site;
A/B testing to compare different CRO ideas and find out which one works best;
30+ integrations to fit Dashly into your tech stack.
If you need help or just inspiration for your experiments, download free marketing campaign templates that help convert visitors into buyers. All of them can be set up with Dashly features. Grab them here 👇
But if you realize you need all hands on deck (including expert ones), turn to the implementation team for help. These experts launched over 450 successful projects, optimizing the conversion rate in SaaS, EdTech, and eCommerce industries. 
We'll talk about these fantastic guys in detail a bit later 😎
Pricing
Dashly offers three paid plans, starting from $39/mo. The price depends on your website traffic and the add-ons you choose to include in your plan. The number of agent seats is unlimited. Invite your whole crew and experiment together!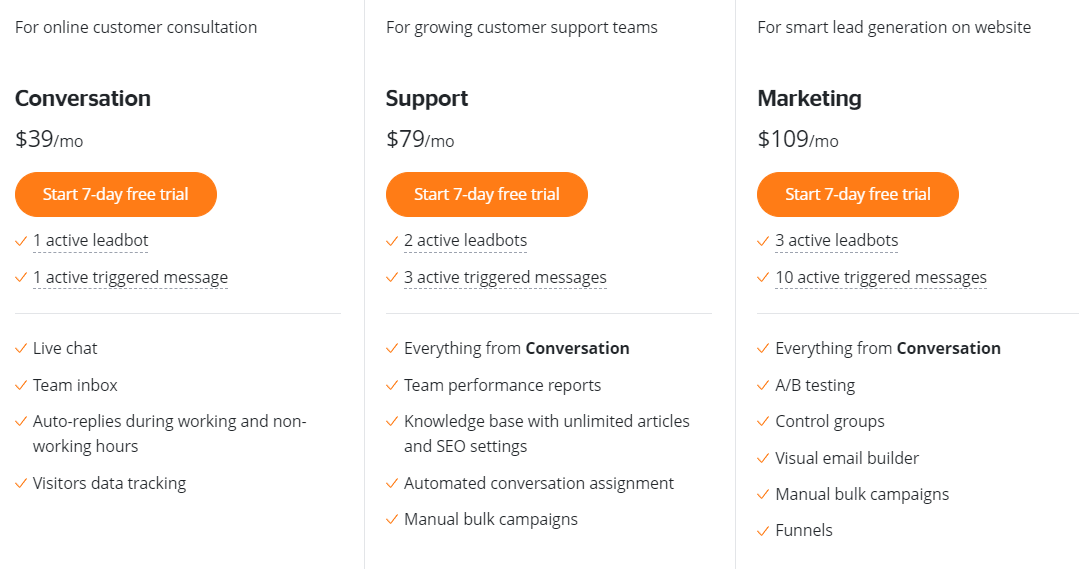 You have 7 days of free trial to test the platform's functionality. 
Read also:
👉 How to use lead generation chatbot for your website
👉Lead nurturing platform for your revenue growth
👉 12 types of marketing nurture campaigns
VWO testing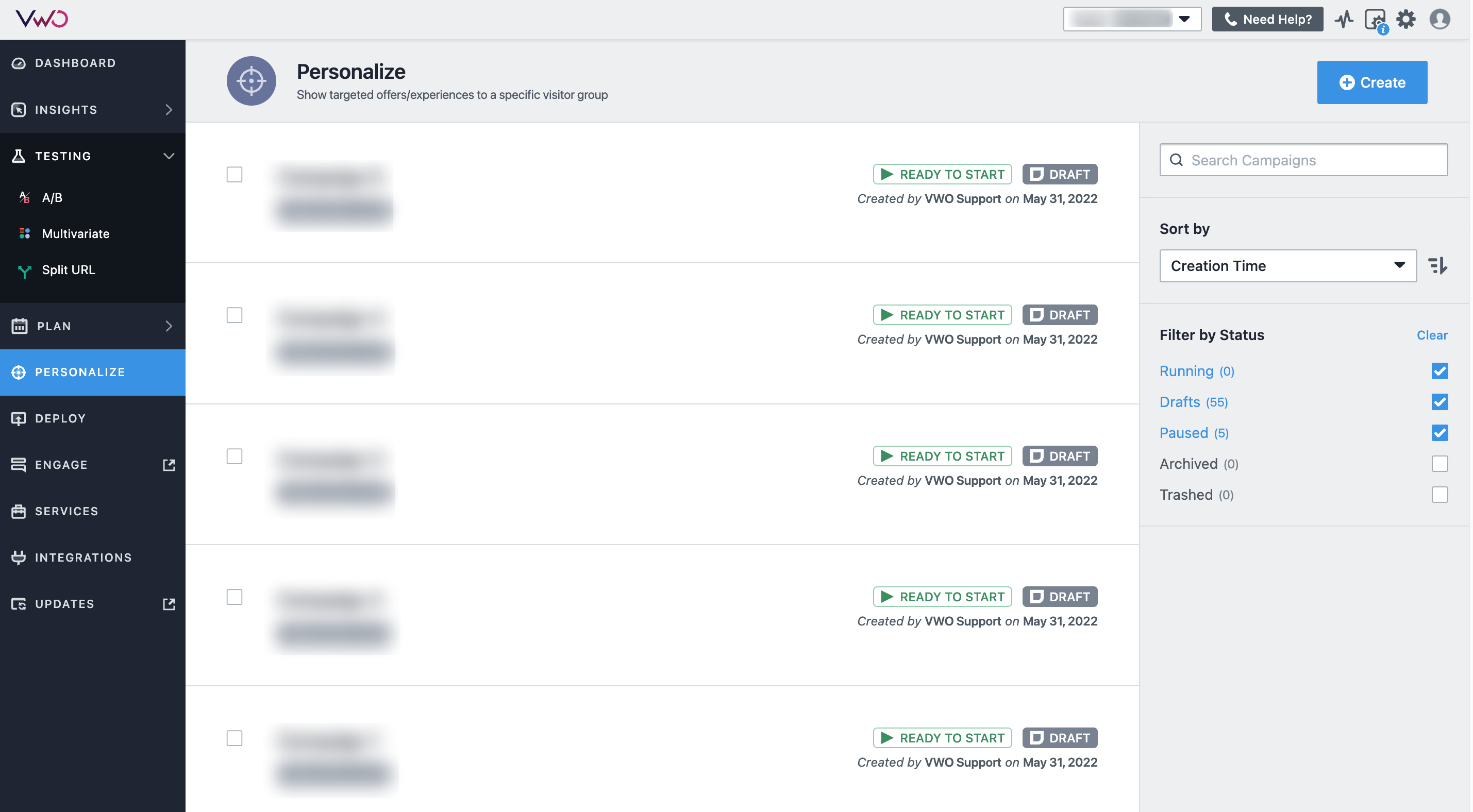 VWO testing is one of the easiest tools to run tests for conversion optimization. You can launch
A/B tests;
multivariate tests;
split URL testing, etc. 
Mostly, VWO helps with minor changes on the site, like CTA designs. But you can create simple widgets in visual builders too (they're available on the most expensive plan). 
The results of all tests are available in a single admin panel. Use this data to scale successful ones and increase your conversion rate. 
Pricing
VWO testing offers three paid plans to its users. The price for each of them is custom. So you have to contact its sales reps to find out how much you'll pay for the tool.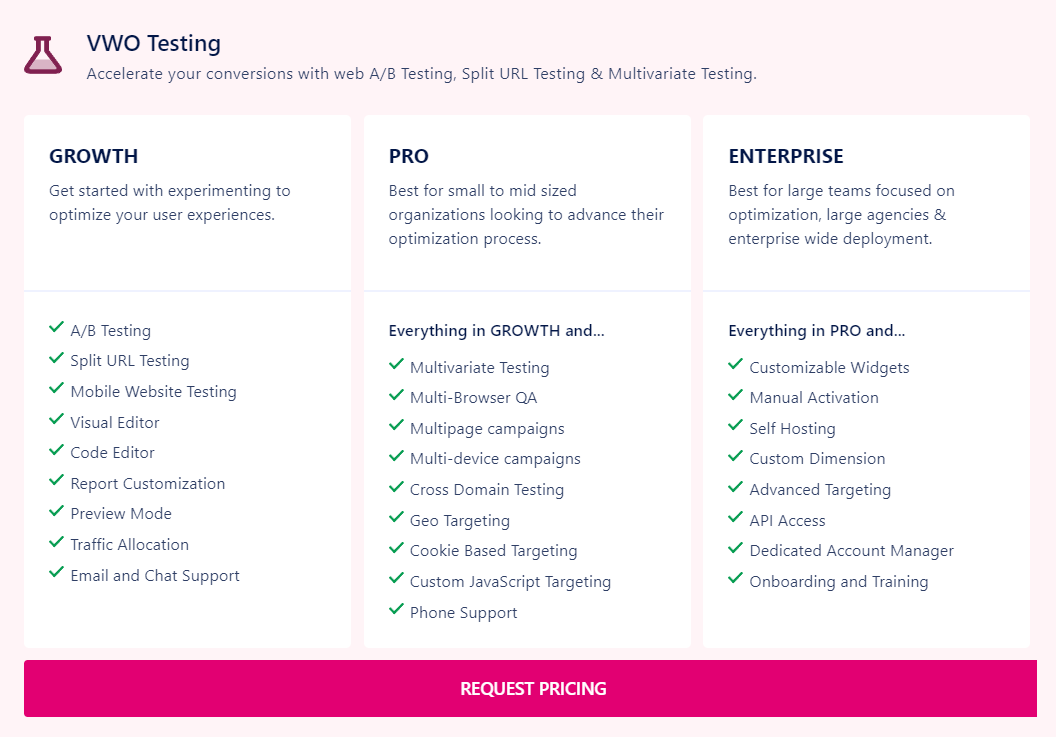 VWO offers users 14 days of free trial with full access to the platform.
Pros and cons of VWO testing as a CRO tool
✔️ One of the easiest tools to run A/B and multivariate tests that provides plenty of helpful insight.
✔️ A lot of features are included for a lower price than competitors' (i.e. Optimizely or Adobe Target.)
✔️ Users point out exceptional customer service.
❌ Data tracking is quite tricky to set up without developers' help.
❌ Occasional bugs break down the reporting system.
❌ Testing threshold for small and mid-sized businesses (your site traffic might not be sufficient to launch CRO tests.)
UsabilityHub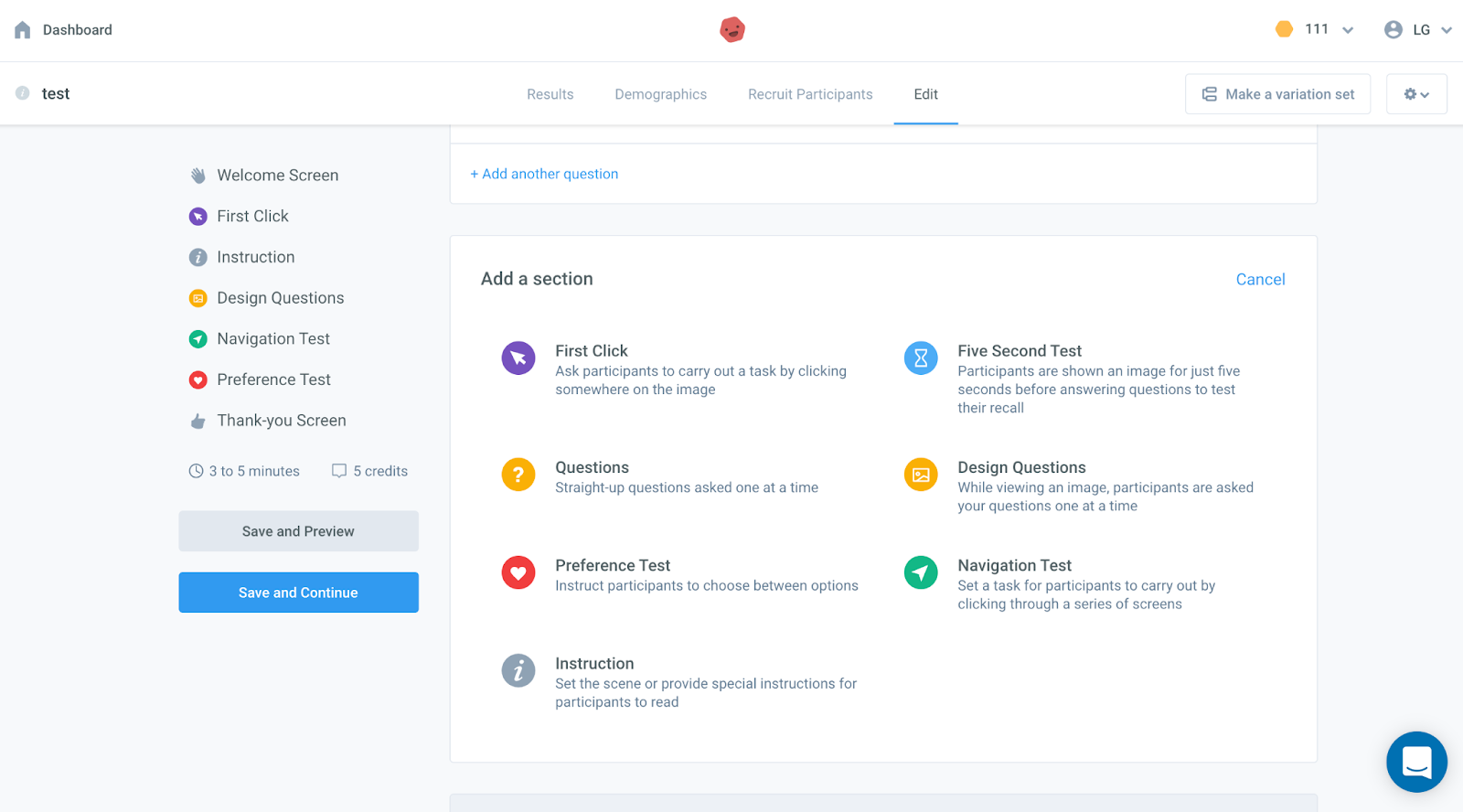 If you decided to start optimizing your conversion rate with design changes, UsabilityHub is your solution. This tool offers a wide range of tests, but most of them focus on communication design. You can find out how well your landing pages convey your message.
You can show your templates in Figma to real site visitors before launching. Then, run preferences and first-click tests.
Another curious feature is the five-second tests. Surveyed visitors will have only five seconds to look at your page, then they have to answer a few questions on it. A great and quick way to find out how your audience perceives you.
Pricing
On the UsabilityHub's pricing page, you'll find three paid plans, starting from $89/mo. The choice depends on the size of your team and the testing features you need. Mind that you have to pay for optimization tests separately.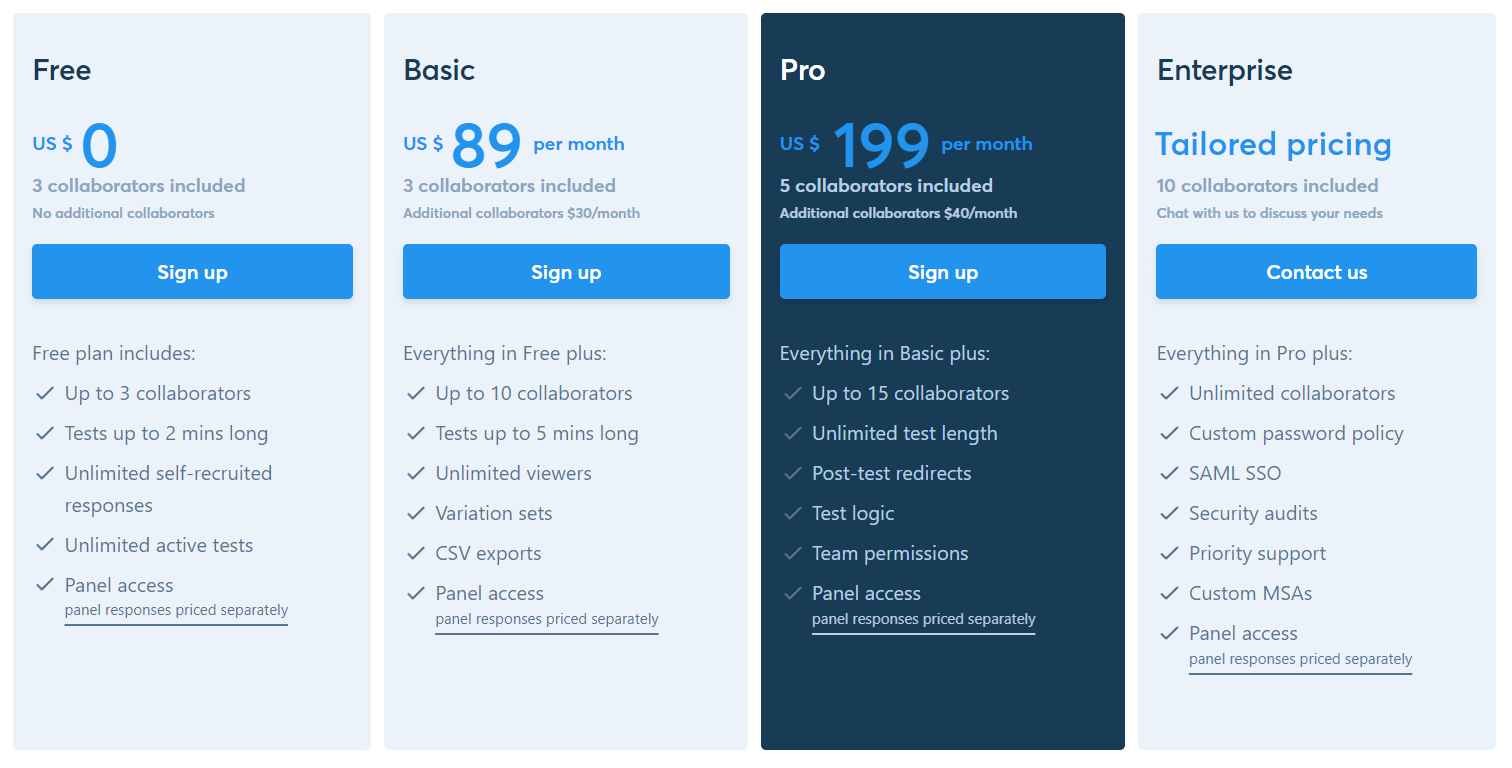 You can also use a free plan. But it only gives access to three people, so it's more suitable for startups.
Pros and cons of UsabilityHub as a CRO tool
✔️ Customers claim that testing features are easy and fun to use.
✔️ An excellent tool to gather feedback for optimization quickly and effectively.
❌ Inconvenient billing system — you have to pay for the subscription and per test.
❌ Lack of customizations in conversion optimization tests.
❌ Some test instructions are unclear and confusing.
❌ Some users claim that the audience that takes part in surveys isn't really suitable for testing and doesn't give useful feedback.
So now, when you have all the tools at hand, it's time to take action.
Read also:
How to develop a successful CRO strategy
There's no universal template that guarantees a conversion rate increase. No secret formula. CRO is a complex process that requires a lot of time and effort.
And even in that case, it might take months to see tangible results.
Don't want to waste so much of your precious time? Totally get it. That's why I'd like you to meet the Dashly implementation team.
It's a group of experts specializing in conversion boost. Have I already mentioned they launched over 450 successful projects in different industries? 
I think I have 🤔 But it's still very impressive!
If you decide to work with these experts, you get a full-fledged team with an account manager, a developer, a marketer, a data analyst, a copywriter, and a designer.
Instead of increasing your website traffic, the implementation team makes sure you get the most out of your existing one.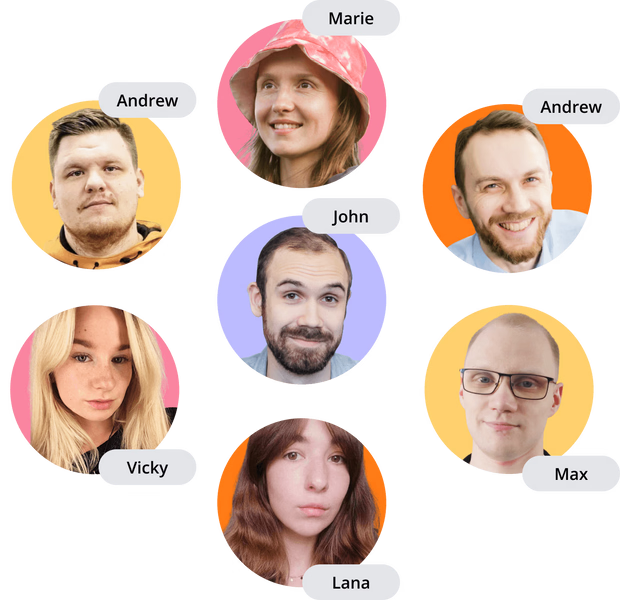 We in Dashly believe that communication is the key to business success. So the implementation team works out campaigns that reach out to as many website visitors as possible.
Here's how it works
We arrange a call where you and Dashly marketer set up goals for your project. We discuss challenges and obstacles. Then, you get possible solutions to overcome them.
Dashly expert analyzes your sales funnel, key metrics, and user behavior data.
The team works out CRO scenarios tailored to your business specifically. These scenarios are set up with Dashly tools, so you don't make additional payments.
The expert launches experiments on your site, and A/B tests them to find out which CRO tactics work better. You don't need to collect results either, our team will do it for you.
The implementation team delivers project results. You get detailed funnel analytics on each launched campaign. Use them to amaze your team and C-suite with your achievements 😉
Customer reviews on the Dashly CRO team
The implementation team services are very popular among Dashly customers, especially big companies. Here's what some customers say about the team:
Ready to create your success story with Dashly?
Let's discuss your project in detail and create a CRO strategy that works for your business.

👉 Book a demo
To know what to expect, we'll share with you some…
CRO best practices
You won't find optimization tips like "experiment with CTAs" or "write more compelling copy" here. As mentioned above, we at Dashly believe that communication is a crucial component that increases business revenue.
So we collected some of the best scenarios from our customers (most of them were set up by the implementation team) that engage website visitors in the conversation and help convert them better.
❗ These aren't universal scenarios. Experiment to find those options that actually improve your conversion rate.
Engage in the conversation on landing pages
Landing pages are a huge field for experiments. Sure they present your product or service from the best side. But a lot of companies miss a chance actually to talk to prospects at this stage of their journey.
It was exactly the case for our EdTech customer Learn-E. 
A lot of leads wandered around their courses' landing pages, but most of them were left unqualified and were lost forever.
Chatbot became the solution. It's a virtual assistant that automatically engages visitors in the conversation, qualifies them, and collects contact details. 
Later, a qualified lead is passed to the sales team. And sales reps have all the necessary information about a person to present the most relevant offer. 
As a result, the Dashly chatbot helped increase the conversion rates on landing pages. It brought the company $145k and the chatbot paid off in just five leads!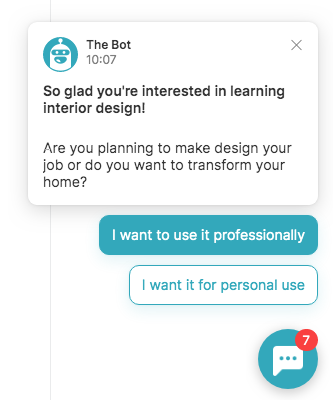 💡 You can also launch a triggered message in a live chat. When a website visitor responds to it, they'll be connected to your agent. But it can overload your agents greatly, that's why we recommend using a chatbot. 
If you need a hand with launching a chatbot, use our playbook with 8 chatbot scenarios for online schools.
You can easily adapt them for your website and implement with Dashly.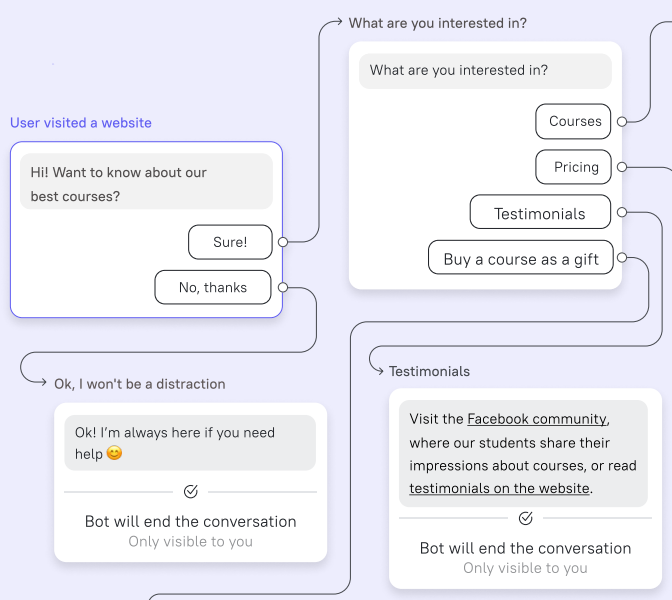 Let customers know the value straight away
We got this insight while working with an online platform for Instagram account growth. Their team wanted to increase conversion to signup and an account audit. 
They used a triggered message in a live chat to engage website visitors. Dashly implementation team offered an alternative solution — a chatbot.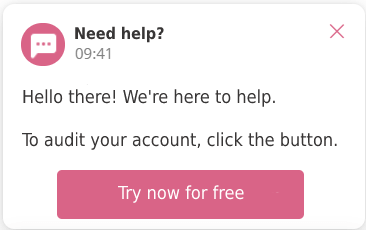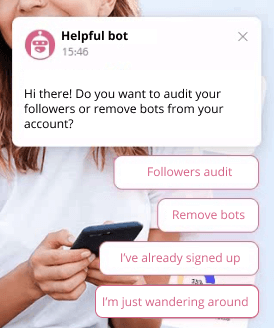 Instead of offering a vague account audit, the chatbot delivers the specific value of the audit feature to website visitors. And reminds them to sign up to the platform too!
As a result, the conversion to running the audit increased from 56.4% to 74.3%. The implementation team also helped increase the conversion rate to signup to 70%!
💡 Leave users an opportunity to close the conversation and explore your site on their own. If your messages keep popping up, it irritates visitors, and some of them might even leave.
If you've never set up chatbots before, use our playbook of chatbot campaigns for SaaS businesses.
You can easily adapt the campaigns for your website and implement them with Dashly.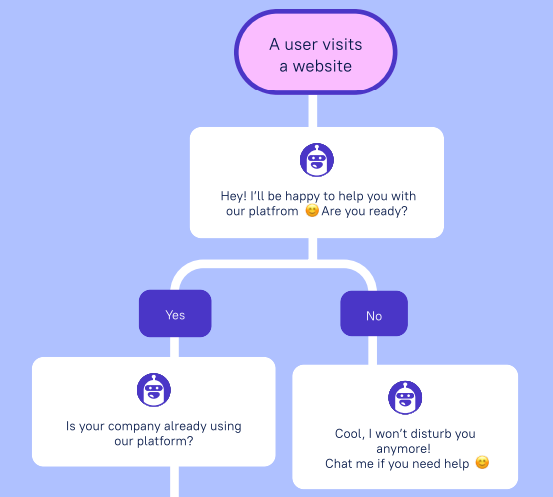 Guide users even after they signed up
You converted a user so signup? Congrats! Now your task is to make them stay and convert into buying a subscription or paying for specific features.
If you sell a complicated SaaS product, users might have a hard time figuring it out. It can discourage them from using your service. That's why you should onboard newcomers and show all the advantages of your service or product.
Our customer, a CPA network with quite a tricky learning curve, wanted to encourage users to place referral offers. But to do it, their people needed to get acquainted with the service first. 
They chose a chatbot for this task, So, when a user signed up for the service, the chatbot:
showed them around the interface;
learned about their experience with other CPA networks;
shared some success stories to convince a customer to use the service. 
As a result, user activation to the product sped up by 2.5 times, and the conversion rate to the target action increased by 33%.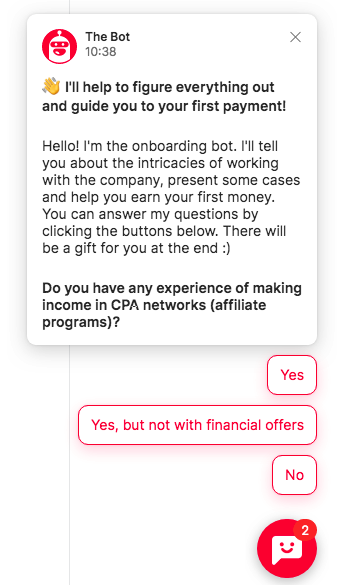 However, you don't have to lure users to your admin panel to onboard them. Our FinTech customer Freedom24 used a different optimization strategy.
They reached out to users via a series of triggered emails, in which they:
talked about the service's benefits if a user finishes signup;
offered the assistance of their support team;
granted a free perk (in their case, it was 30 days of free Promo account usage).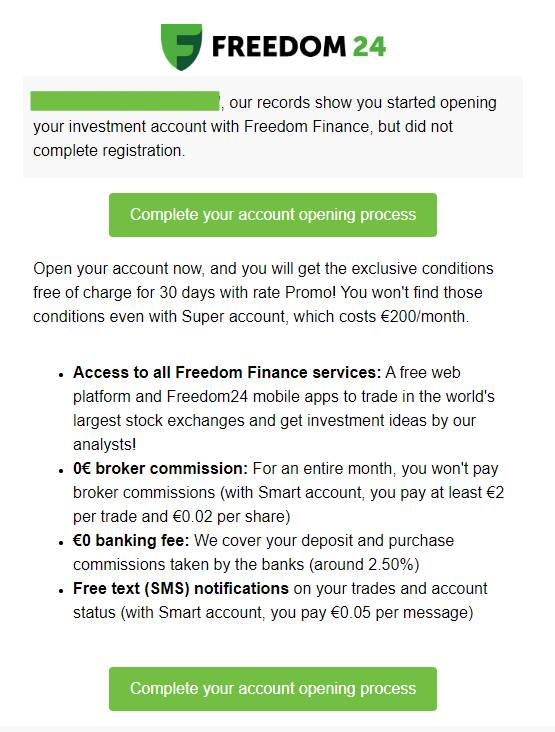 What's really important is that Freedom24 took into account that a lot of their clients were mobile users, so they launched push notifications to reach out to them too.
💡 While planning any campaigns (including conversion optimization), always take into account the specifics of your audience: their geography, age, and even device preferences. Use user tracking on website to learn more about your customers.
Read also:
Create special offers to encourage visitors to complete orders
If you work in eCommerce, you're familiar with the abandoned carts problem. It's a truly burning issue. However, there are a few ways to tackle it. 
The "He&She" shop used pop-ups for it. The implementation team launched an A/B test and found out a discount pop-up with a countdown encourages visitors to finish their orders. It challenged visitors to make it on time and added a bit of a game element here.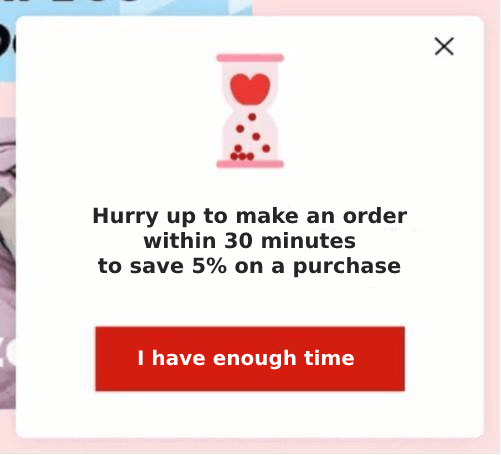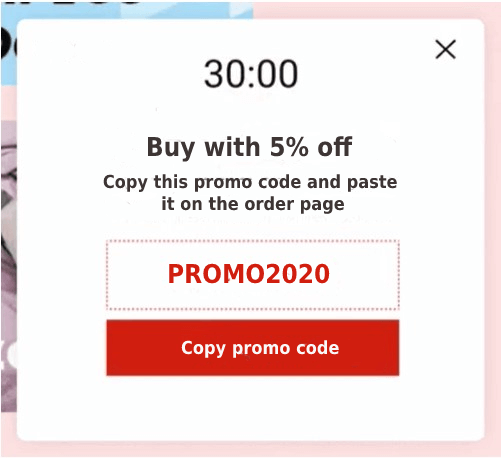 As a result, this pop-up increased the conversion rate to order and brought 11% revenue in a month. Pop-ups proved to be very effective in the He&She case. Despite the common disbelief in this instrument, it shows good results if you choose the right message and set it up for a relevant audience.
And if you need help or just inspiration, grab our playbook of triggered campaigns for eCommerce.
Adapt these scenarios for your website and implement with the Dashly tools.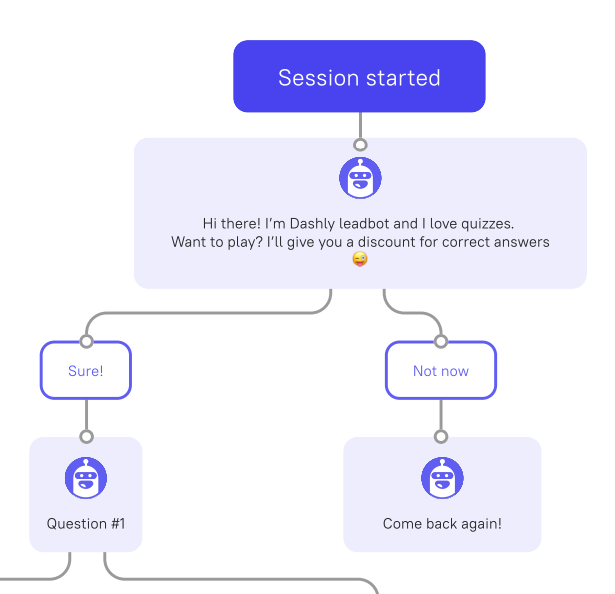 Tackle the hesitation on the pricing page
If a visitor landed on your pricing page, you should be there to support them in case any doubt pops up.
To do it, you can use a triggered message in a live chat. This way, visitors get a direct channel of communication with your team that helps them choose. 
Or you can follow LeadGen's example and launch a chatbot on a pricing page. It served as a personal assistant in a shop. In one message, it shared all the benefits of the service and led website visitors to the signup page. 
In case, a visitor was interested in one particular feature, the chatbot collected their contact info and routed the chat to a human agent. 
The chatbot boosted the conversion rate to signup and resulted in 31% growth in sales.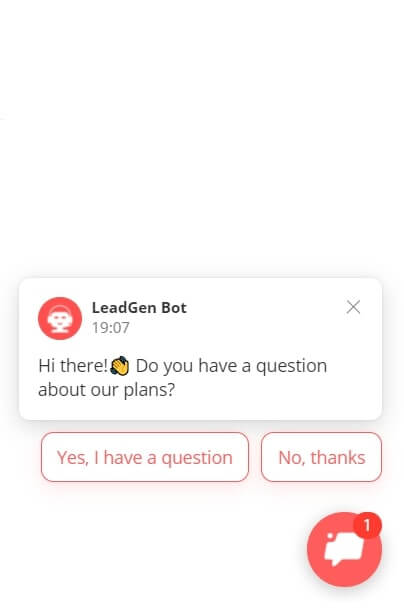 Wrapping up…
At the first time, conversion rate optimization doesn't look that difficult. It's a non-stop process of experiments on funnel enhancement. It's incredibly time-consuming and unpredictable, though.
Sometimes you really can't understand why a campaign you spent so much time on got worse results than the one you launched as a fun experiment.
But that's what makes it exciting, isn't it?
If you're ready to go down this adventurous road but need a companion, we're here for you! 
Free expert insights to boost your marketing strategy and raise conversion to a target action by 10%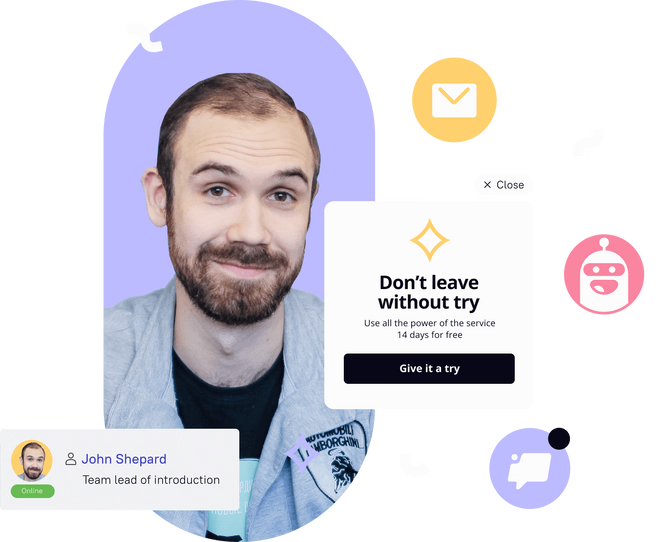 FAQ
What is a conversion?
When a website visitor completes a target action (signed up for a free trial, made a purchase, etc.), it's called a conversion.
What is a conversion rate?
The conversion rate is the ratio between the number of users completing the target action and the overall number of unique site visitors.
What is conversion rate optimization?
Conversion rate optimization (CRO) is the process of increasing the number of website visitors who complete the target action. Your target action can be sharing contact details, signing up, or making a purchase.
What is the average conversion rate?
Unfortunately, there's no universal figure. Site conversion rate figures differ depending on whether it's SaaS or eCommerce, startup or mid-sized business. Your audience also matters for these statistics.
How do I improve my current conversion rates?
Explore your customer journey, find out what obstacles they face on their way, and fix them. You can do it on your own or turn to conversion rate optimization services. They have the expertise and guarantee tangible results in improving your current conversion rate.
However, if you want to experiment yourself, we have an outline of action. We took it from Dashly growth hackers that work on CRO all the time.
Decide on the step of the funnel you want to improve. Don't try to enhance the entire funnel at once. Take one step at a time.
Research to discover obstacles preventing visitors from converting on the stage of the funnel you chose. Check the analytics, and arrange customer interviews or surveys. Optimization process requires as much data as possible.
Brainstorm as many ideas on fixing the issue as possible. For example, if you need to collect more contacts, you can launch a chatbot, build a lead form, or offer some useful material to download. Hypothesize in a team — four eyes see better than two.
Discuss your ideas with someone outside your team. A person with a fresh look will help you improve your hypotheses.
Decide on the ways to bring your ideas to life: choose tools, talk with other teams who are involved, and settle on timing and the conversion rate figure hope to achieve.
Launch experiments, preferably A/B test your ideas. This way, you can clearly see which scenarios work better.
Measure the optimization success. When the time comes, analyze your campaigns' success and report it to your team and C-suite. Decide on what could be done better and which experiments can be scaled.
Repeat 😉