Alice in Wonderland. Amazed and lost. That's how a typical marketer from 2011 would feel facing today's variety of tech.
No surprise! If it was 150 martech companies fighting for your marketing team attention back then, today its number grew to over 9 000. Impressive, heh?
Thus, it is easy to get lost when choosing a winning combination of tech stack tools that would correspond with your: fs
team goals;
current tools;
сompany growth;
budget.
Just imagine how much time this project will take. Not to mention the stack integration part.
Good for you, here is a list of 21 marketing technology stack tools well-tested by 20 fast-growing companies like Heap, AirCall, Dashly, HubSpot, Intercom, etc.
What is a martech stack?
Marketing technology (martech) stack is the suite of technology (tools) used to streamline and speed up marketing processes along each step of the customer journey: generate leads, personalize communication, analyze the campaigns' results.
Here is an example of the Dashly marketing team technology stack diagram: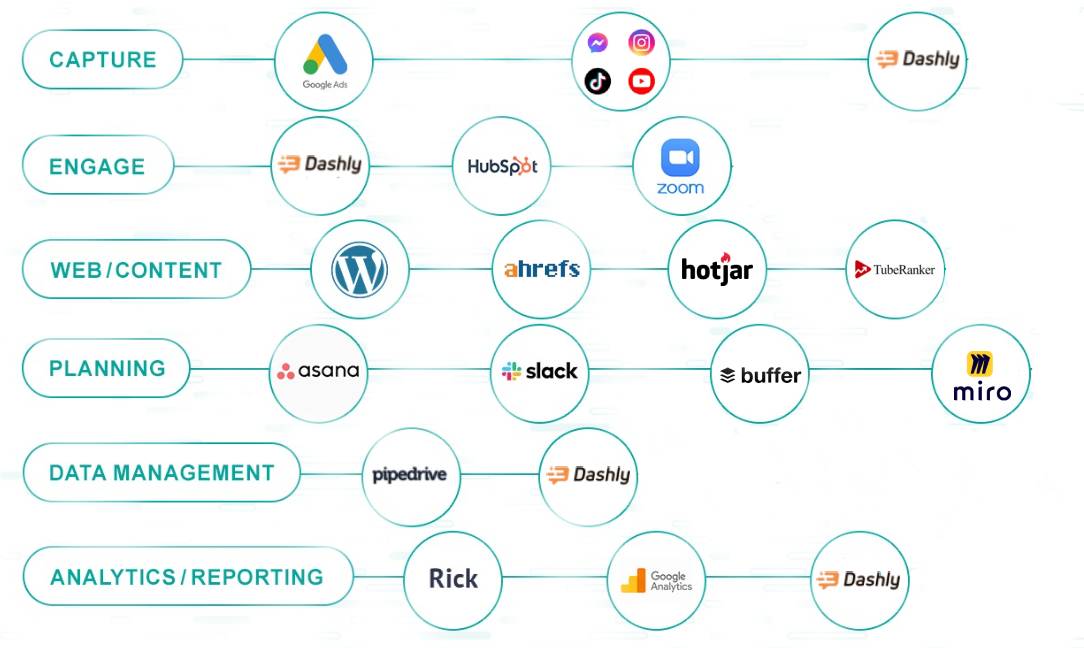 You can see that the tech stack is separated into groups according to the tasks. Sure thing, there are repetitive names like Dashly because our marketers tends to use all-in-one multichannel tools like the majority of SaaS businesses today.
9 martech stack trends and guiding principles of 2023
First, it's about money. CMOs spent roughly 26.6% of their annual budgets on marketing tech.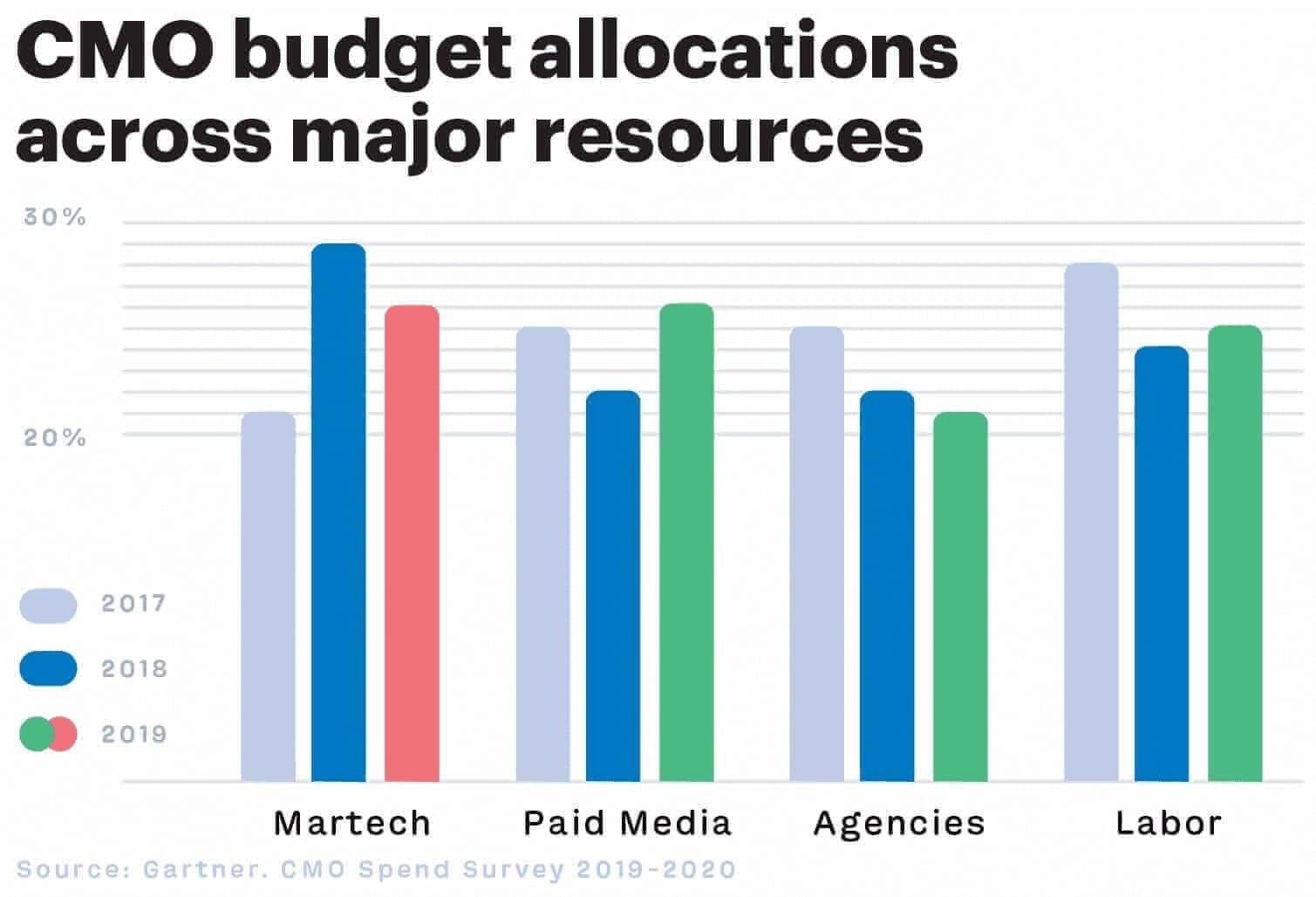 The budgets have climbed to 9.5% of total company revenue in 2022, an increase from post-COVID 6.4% in 2021. Gartner's survey also found that 68% of CMOs expected their spending on Martech to increase during 2022.
So, the priority is clear. But how to navigate the software landscape?
If you're like me, willing to test every new relevant tool, that's a problem. Field leaders reported utilizing only 58% of their martech stack's potential.
That was a signal to rethink and optimize martech choice. And they did. Technology stack 2022 focus shifted to building smart tech stacks. That means:
All this made the best-of-suite marketing technology solutions the next step optimization. Now, when the martech trends are clear, we move to the practice step.
How to build the ultimate marketing technology stack
A one-size-fits-all tool stack is a beautiful fantasy we dream about before going to sleep. But a morning sobers us with real business problems that demand personalized solutions.
Anyway, there are basic tools you need to build your stack from the scratch. They are common to every business.
Let's take a typical company example. Suppose, you're working for a mid-size B2B SaaS company that has about

Building a marketing technology stack is about hiring a tool to do some tasks. As well as hiring a professional here, you don't choose it for a rich experience. You hire a tool to do certain job. So, here are common challenges that stand before marketing managers in any type of business:
attract traffic to a website;
answer user requests from different channels in one inbox;
engage customers in a conversation on a website;
retain users who are going to leave it;
get information about their interests within a product;
transfer leads info to the sales team automatically;
analyze and optimize campaign performance.
To achieve them in terms of the above-mentioned company, there are 15 experts working on SEO, SMM, messenger, affiliate, marketing, YouTube, PPC, triggered messages on a website, emails, etc. Each of the channels requires its specific stack.
If you don't control the process of hiring new tools, it can turn into very expensive chaos.
So, the first question you should ask yourself is what goal you want to hint at. Here is a short plan on how to navigate the tool stack landscape:
Assess current market challenges. If you don't know which problem you want to solve, any tool is useless. So first, you need to talk with your marketing team. Ask them what prevents them from reaching their goal: usual issues and pain points.
Build a short-term strategy based on your customer journey. Set up the team goals and identify the type of tool to achieve each of them. Here is a sample of a table to help you:
Marketing goal
Strategy
Martech
solution
Martech tool
Generate leads
Launch a personalized chatbot that offers a lead magnet
Rule-based chatbot
Dashly
Increase sales of a platform tool
Launch a discount pop-up with
follow-up emails
Pop-ups 
Triggered email
Dashly
Create a portrait of our current buyer persona
Collect current customers
and website visitors' data
Lead forms,
Website users tracking,
surveys
HubSpot
Dashly,
Survey
Monkey
Mind the team processes you want to streamline.
Audit your current marketing technology stack. Every quarter or twice a year check how tools work, which are essential and irrelevant.
Define whether your team is ready to master new tools or not. Do you need to hire new specialists or improve the team skills?
Establish budget. Not having to pay for tools can be insufficient, and your team budget is not bottomless. Therefore, you should choose the essential martech tools to benefit you. It helps understand the monthly, quarterly, or yearly martech budget.
Build your martech stack with a free template
Thanks! Now check your inbox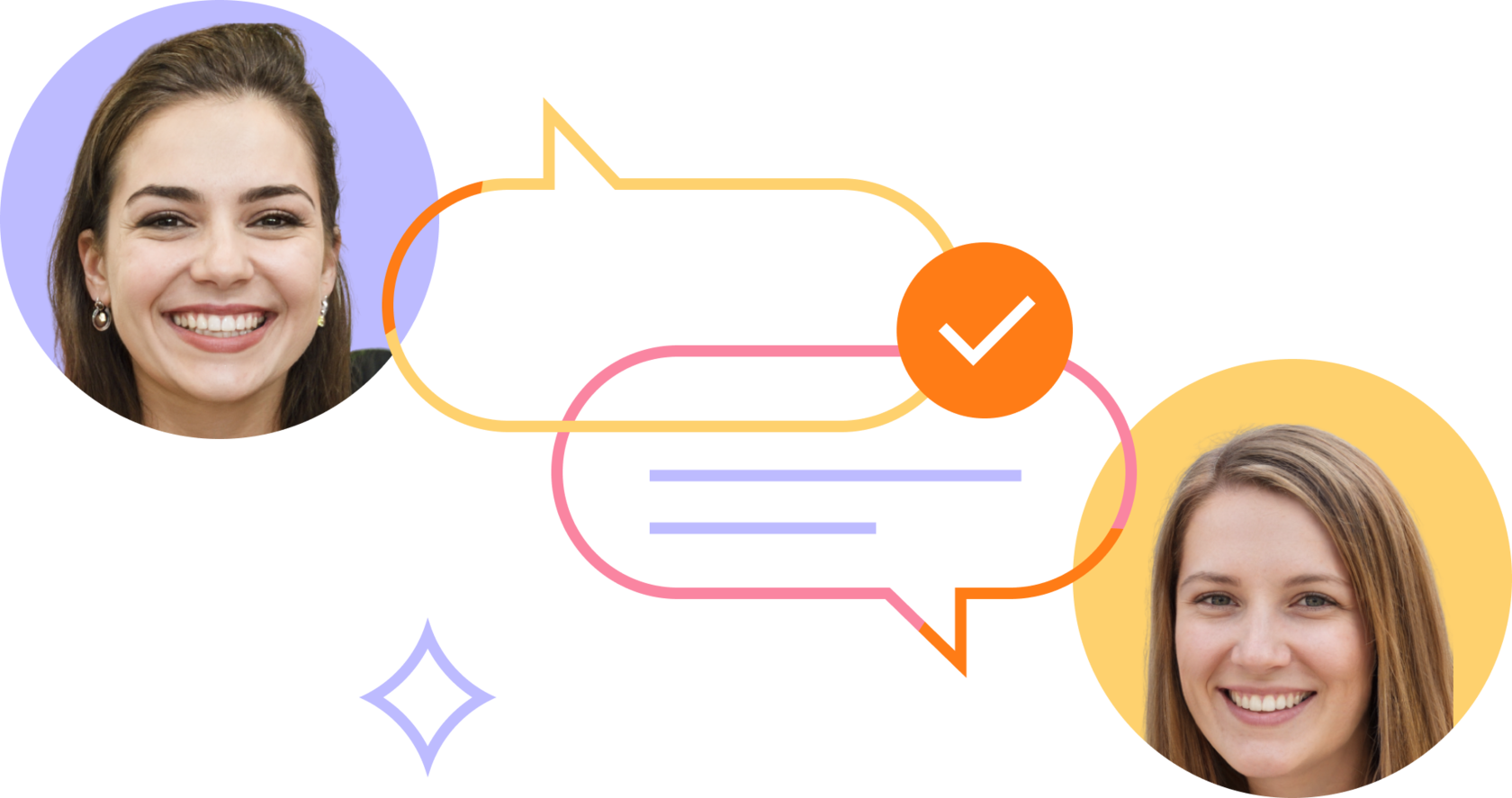 After that, you'll have a clear vision what essential technologies to select for a digital marketing stack.
This leads us to the next step — the list of nice-to-have marketing technology stack tools every company uses. I'll group them according to the classic phases of a marketing campaign.
8 martech tools to attract leads to your website
Leads are the holy grail of every marketing specialist. You don't even have to start a crusade to get them. Just decide who (what tool) will do it for you. After deep research of the leading CMOs' tech stacks, I've come to a list of marketing technology software to get and manage information of potential customers for B2B and B2C.
Start with the basics.
Generating leads means website traffic. And that's nothing like Google. Google Ads to be exact.
Google Ads for targeted ads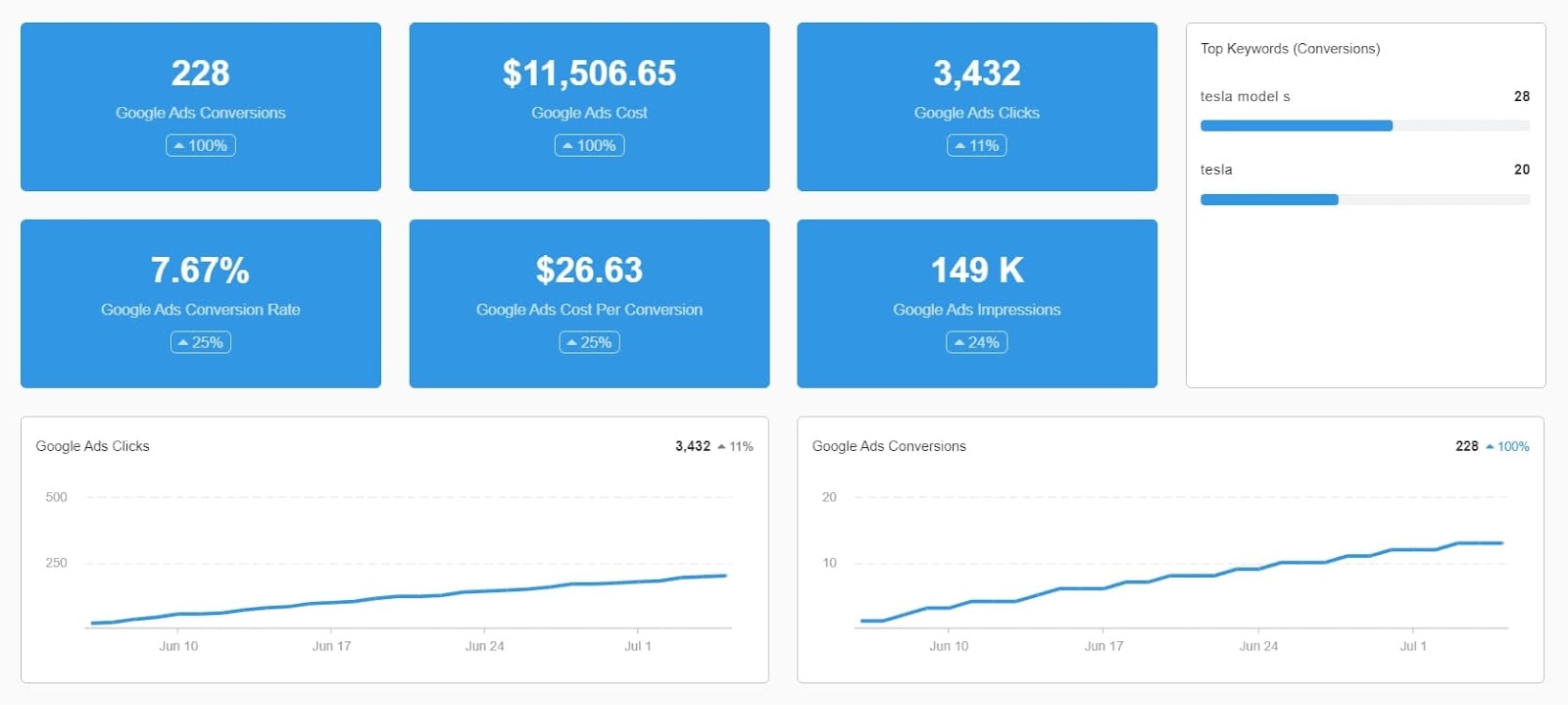 Wanna fast traffic? Launch ads. That's a way to target your audience with keywords with a selling intent.
Why it's useful: This is an excellent element of the marketing technology stack for growing a mailing list, remarketing, and testing hypotheses. Monitor the performance of your campaigns in real-time. Tested through the years, this tech is perfect for any business.
Price: free
Alternatives: Quantcast, Demandbase, Engagio, AdRoll, Terminus.
Website and landing pages constructor Unbounce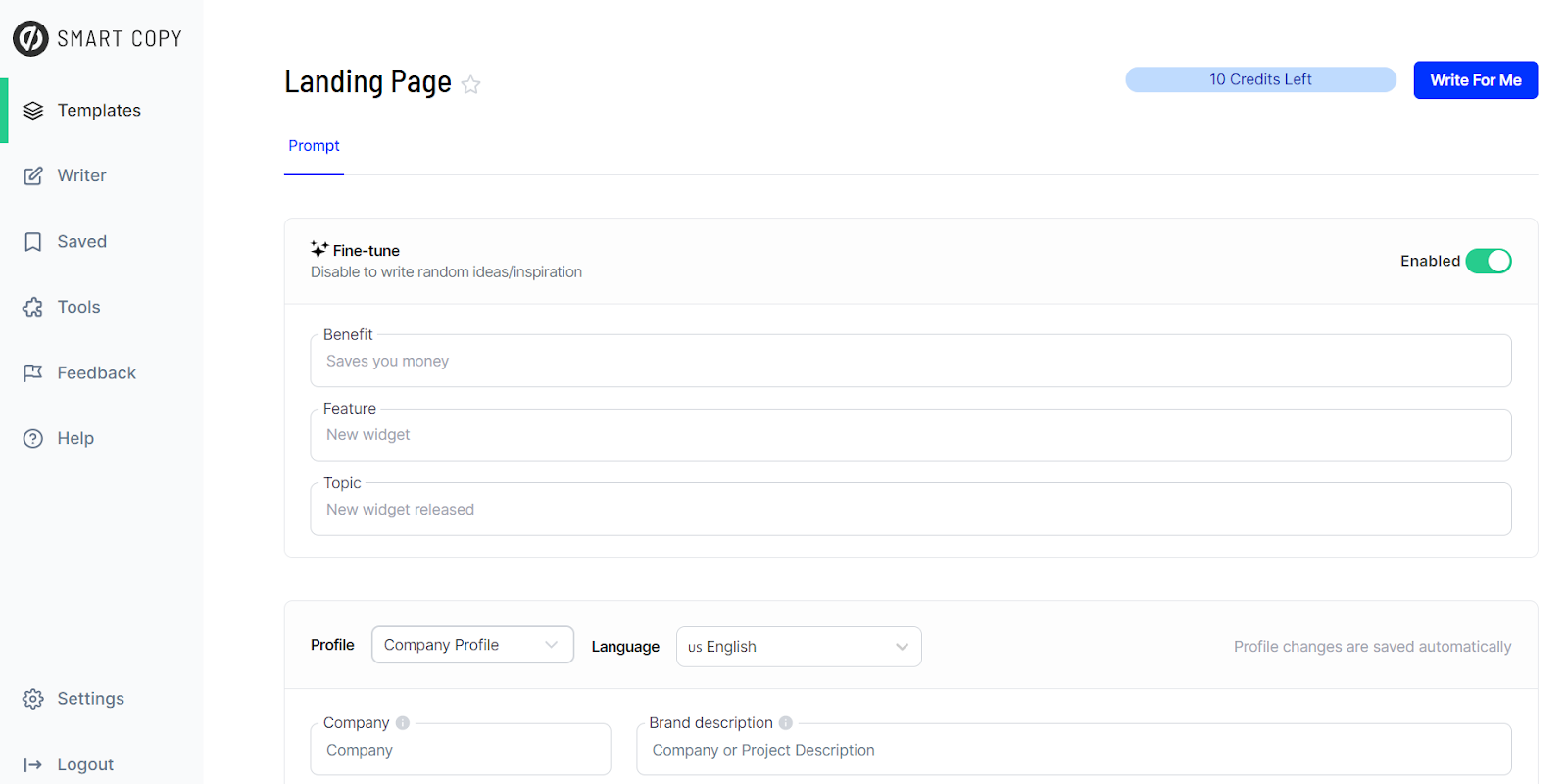 Ads work well only when they lead to a top-notch page on the website. As the continuation of the ad's message, it converts prospects into leads. In a perfect world, there is a landing page for each buyer persona you have. But then you realize that it's designers', copywriters', developers', and your time should be spent. Too many resources? Not anymore.
Why it's useful: As a part of a martech stack, Unbounce offers a quick and easy builder of traditional and AMP landings without code. Choose a template or create one from scratch. It won't take more than an hour. Publish and experiment with design and headers using robust A/B testing.
Price: $225 per month (10% OFF if you pay annually), 14 days trial.

Alternative: Tilda, Instapage, Leadpages, GetResponse, Landingi, OptimizePress, SeedProd.
Content management software HubSpot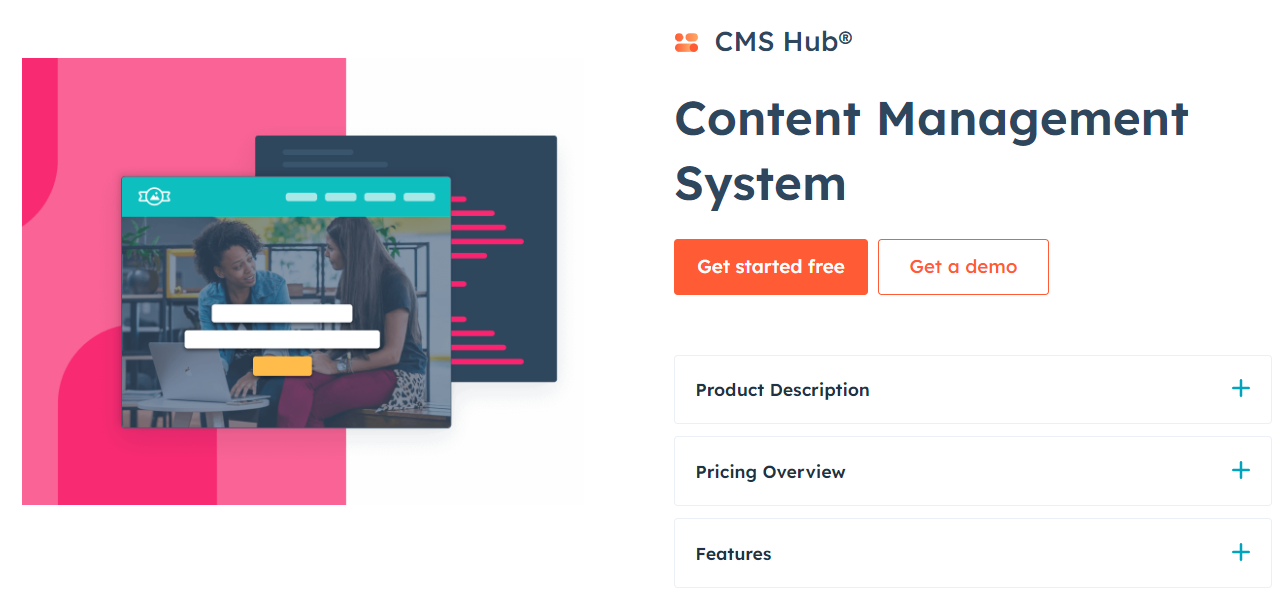 Content management software HubSpot is a flexible tool for the marketing team, powerful for developers, and makes customer experience personalized and secure.
Why it's useful: Marketers can use contact attribution reporting, SEO recommendations, and website themes. Developers will enjoy extensive documentation and an active community, and interactive elements. Each team member will appreciate 24/7 security monitoring of the site & threat detection, the opportunity to grant appropriate permissions, and tracking of what changes were made and by whom.
Price: $1200 for the Enterprise plan. It includes special tools for the management of a marketing team. Except for those functions mentioned above, there are site performance monitoring, single sign-on, code alerts for developers, and hierarchical teams on multiple levels based on team, region, business unit, brand, etc. Adaptive testing will be helpful for marketers.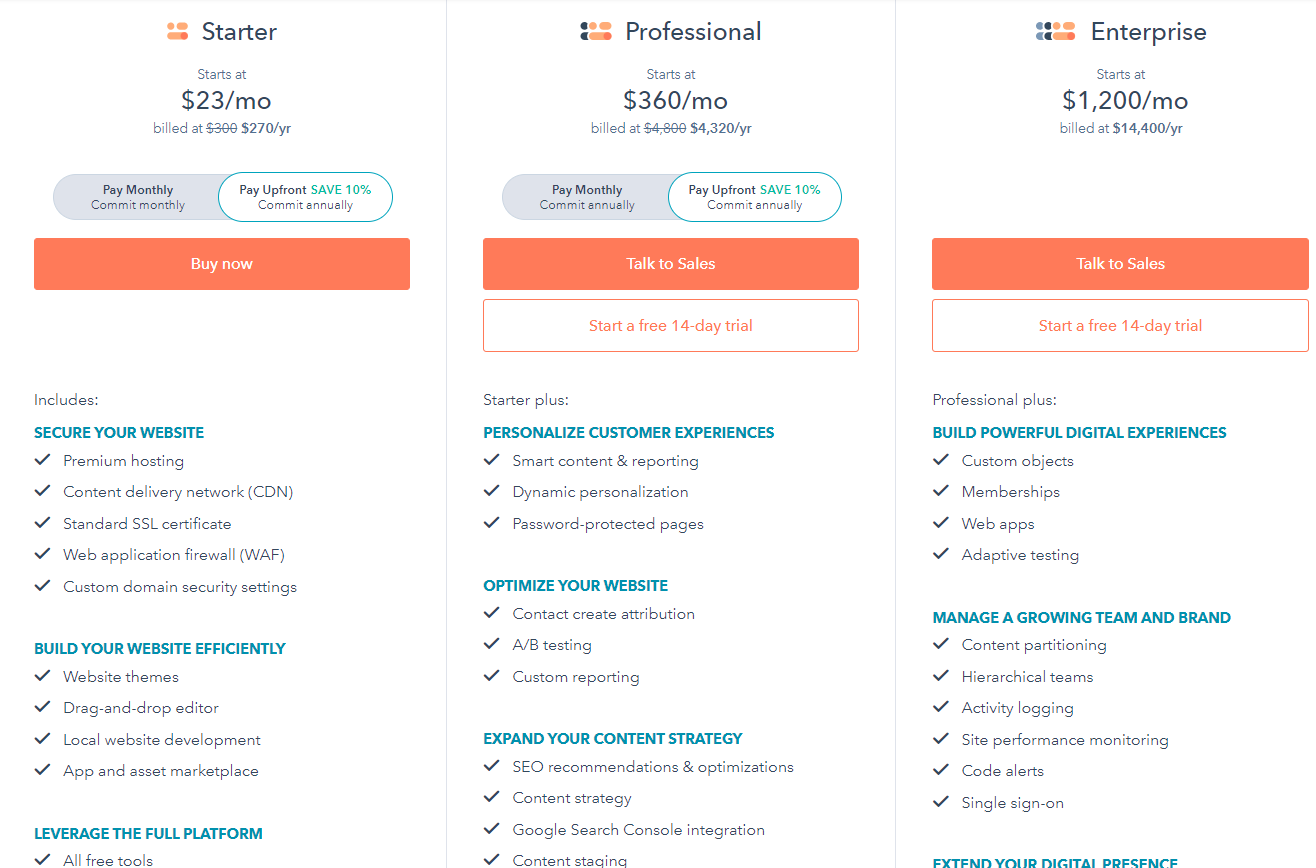 Mid-size and enterprise companies usually choose the $360 or $1200 plan.
Alternatives: WordPress, Drupal, Ghost, Wix, Squarespace, Webflow, Shopify, Joomla, Drupal, Magento.
Ahrefs for SEO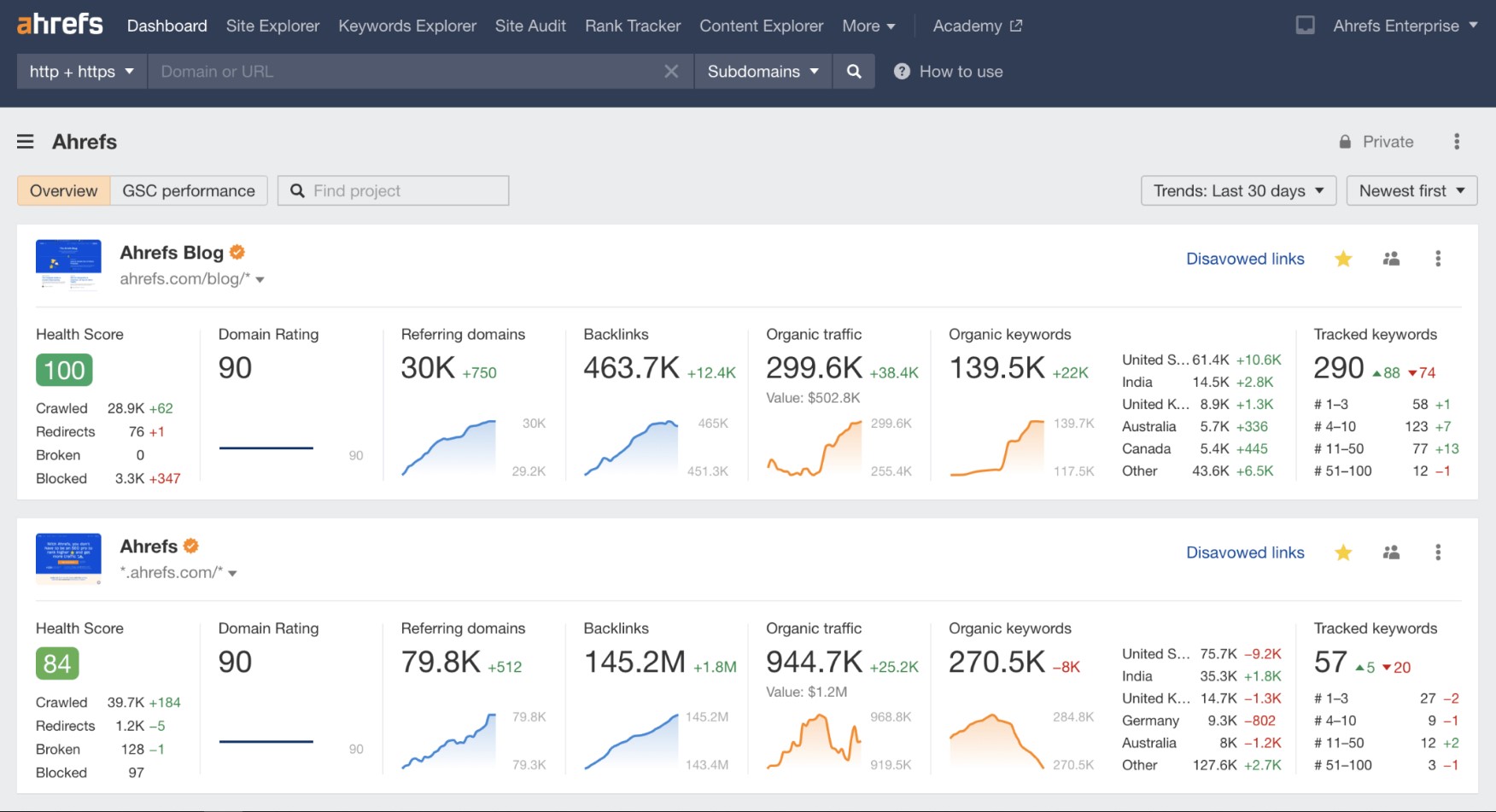 SEO service is a must-have part of every martech stack. Work with Google SERP to be among its first 10 results for your target keywords and get a TON of chargeless traffic, and the pricing is quite nice. That's simple:
analyze competitors;
choose keywords;
craft relevant content;
distribute, promote, and build backlinks.
Why it's useful: Ahrefs is one of the fav instruments SEO specialists use daily worldwide. It contains all the features needed for blogs, websites search traffic growth and niche research. Ahrefs will tell you what topic to rank for, what negative keywords to choose, how many links to build to be on top of the Google SERP, etc.
Price: €369 per month. If you pay annually and get two months as a gift. You can try limited access to Site Explorer & Site Audit for free.
Alternatives: Conductor, Semrush, Serpstat, Moz, Ubersuggest, BuzzSumo, SE Ranking, WebCEO.
TubeRanker for YouTube SEO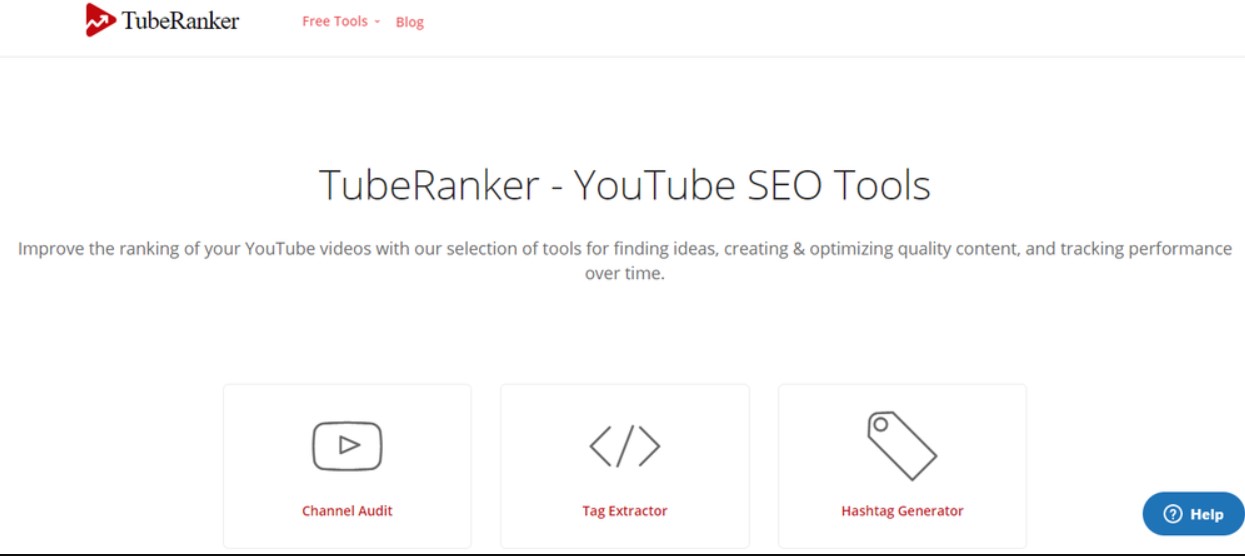 As we said, the future belongs to video content. TubeRanker helps to create the most prospective type of content for you, analyze competitors and drive more views and followers by ranking up on YouTube & Google.
That marketing technology has the next features:
tag & hashtag generator;
channel audit;
keyword tool;
rank tracker;
tag extractor;
title & description generator.
Price: $49 per month + applicable taxes. As part of the advanced plan, you will receive 100 tracked keywords and 250 keyword tool searches. 14 days trial is available.
Buzzsumo for content marketing insights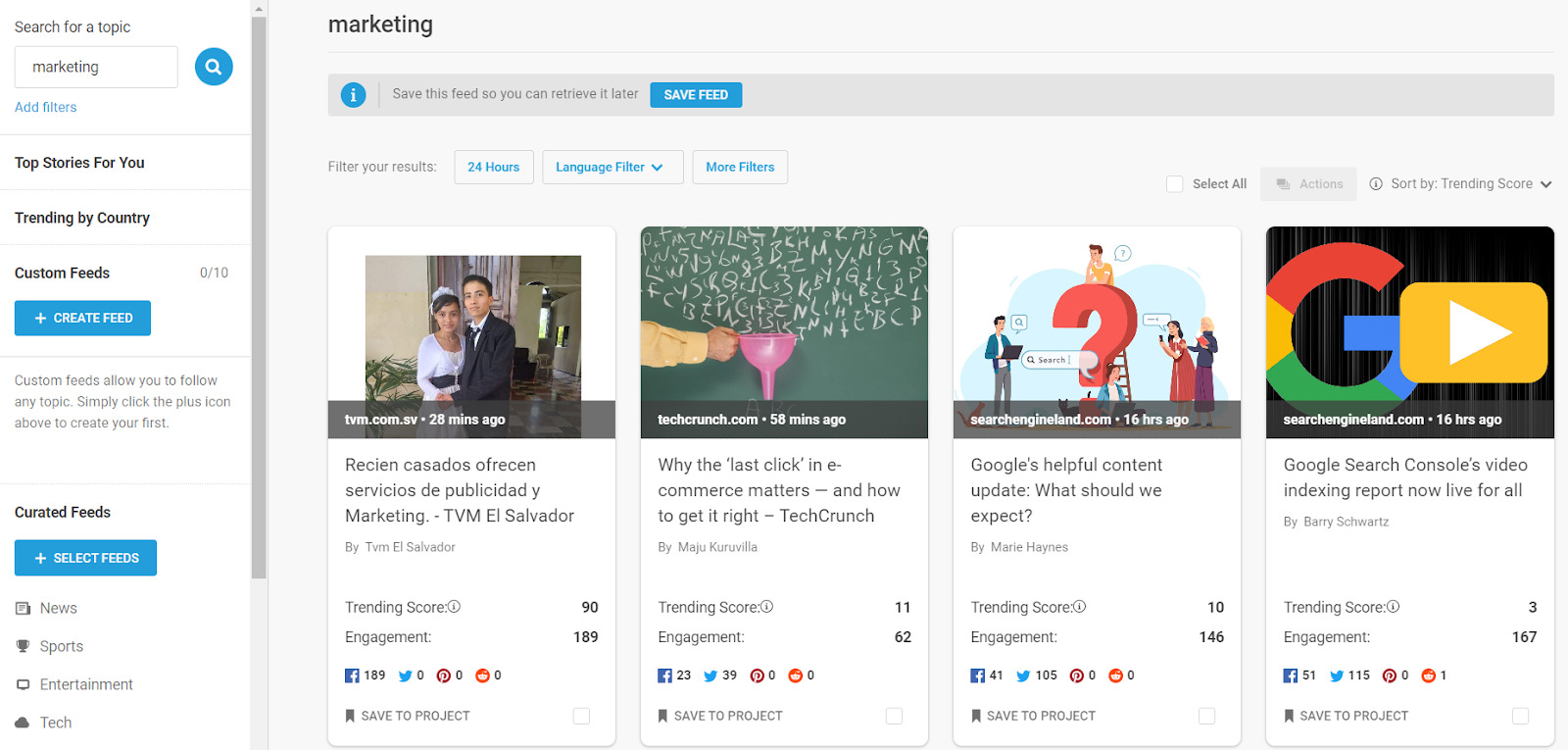 Why it's useful: You can use it to do keyword research and explore the hottest content ideas for your audience based on the market analysis. In addition, it will show you competitors' content and influencers to cooperate with. Monitoring will simplify the vanity search. In a creative crisis, a content ideas generator will revive your inspiration.
Price: $179 per month for small agencies and growing businesses. That plan includes ten employees seat, 150 exports/month CSV, Excel or PDF (content searches, content analysis, etc.,) and a key question analyzer.
If you pay annually, you get a 20% discount. A gratuitous plan and 30-day trial are available.
Sprout Social for SMM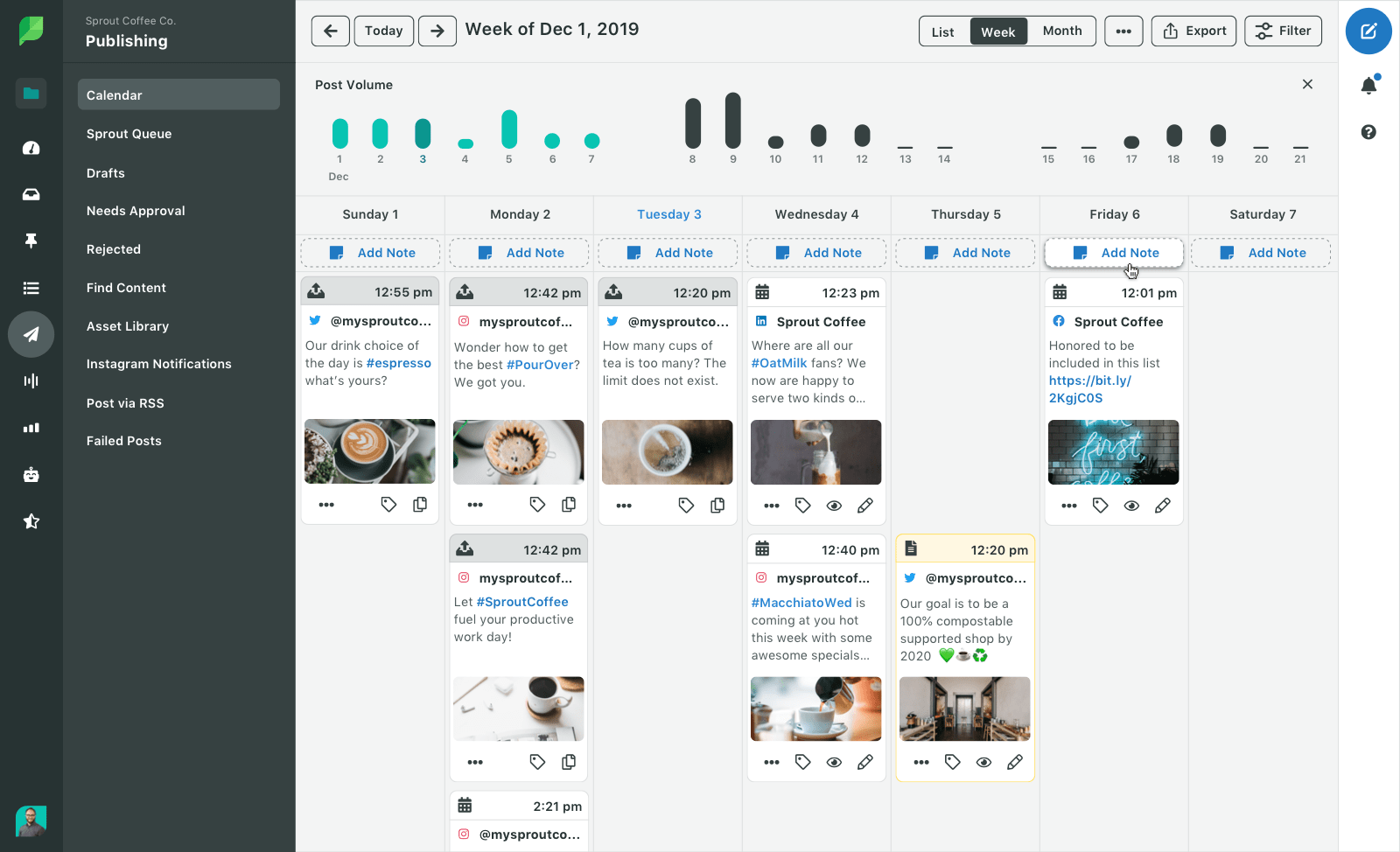 This tool allows you to manage your entire social media strategy from one place.
Why it's useful: Manually posting on social media takes too much time. Create and schedule your publications on Facebook, Twitter, LinkedIn, Instagram, and Pinterest in one click. Moreover, Sprout Social gives you a vision of social media strategy.
Analyze results
Engage the target audience with bright content
Streamline your publication workflow
Localize publishing according to your followers' time
Brand building through employee advocacy
Chaos can bring you one-time marketing success, strategy is a key to steady social community growth.
Price: $299 per month, 30 days trial
Alternative: Hootsuite, MeetEdgar, Sprinklr, Buffer.
Zoom for video webinars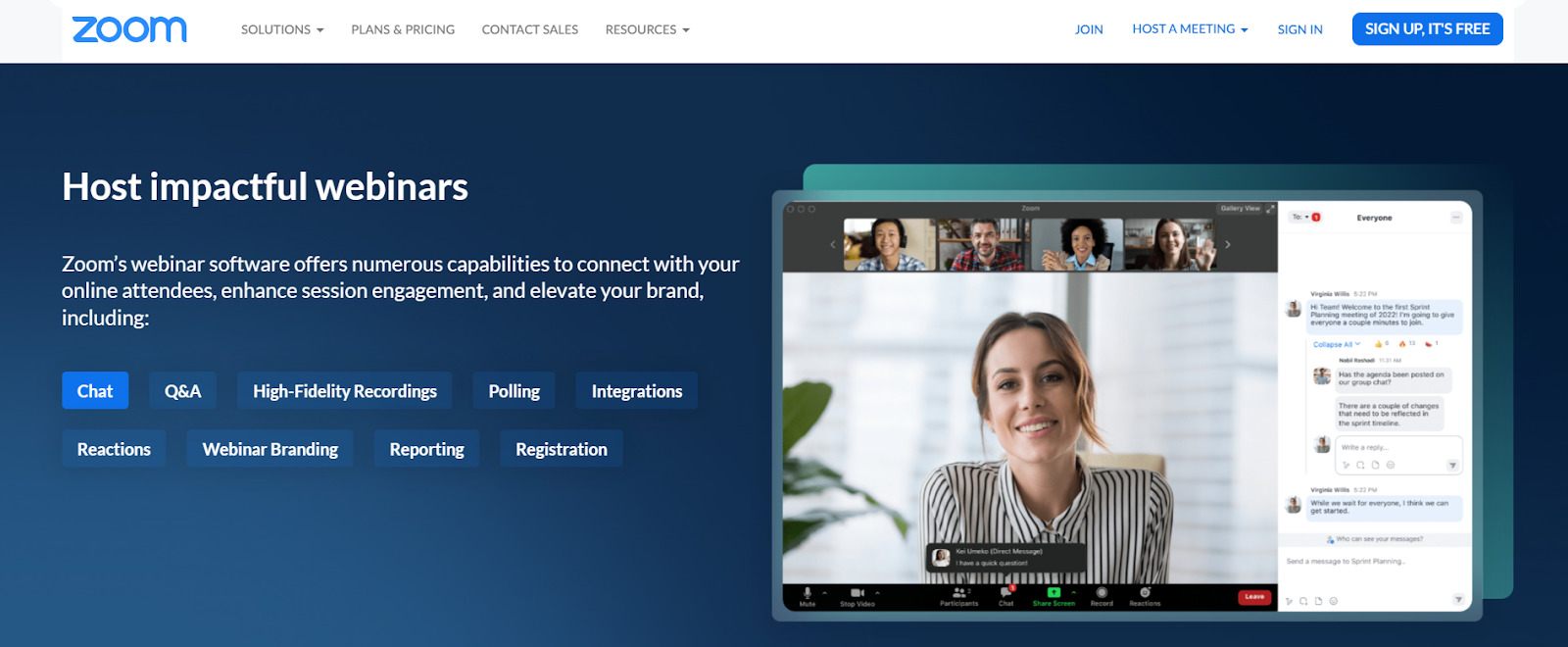 Everybody knows Zoom for team meetings. But do you know, how it can be useful for your martech stack as well? Zoom is a great tool to attract attention to your product via webinars.
Why it's useful: Product demos, meetings, and online conferences are only a few of the marketing fields Zoom is used for. But it's perfect for lead generation via webinars:
flexible registration management;
high-quality connection;
screen sharing;
HD video quality;
unlimited participants;
CRM integration to store their data;
analytics;
privacy and security powered by AES 256-bit encryption.
Zoom has plans for both small webinars and huge ones. Zoom Events & Webinars allow you to invite thousands of guests.
Price: $340 per month
Bonus: Invite website visitors to your webinars directly in chat with Dashly Zoom integration.
Alternative: Blue Jeans, WebEx, GoToWebinar, Google Meet.
7 marketing technology tools to capture visitors and convert them into leads
Attracting meaningful traffic to your website is a tough nut to crack. To sell something is much more difficult. The average Conversion Rate varies by industry but does not exceed 9,3%. Wanna achieve it?
There are basic features in a marketing stack for that:
web forms,  
push notifications.
Each will work only if you use them to personalize their workflow according to the customers' interests and behavior. To choose precisely the right moment, the marketing manager needs website visitors tracking. That marketing technology feature will help you with the collection of customers' behavior on the site and their interests.
Mid-size or enterprise businesses rarely use a standalone solution for each task, like a service for creating chatbots only. Most often, these are marketing automation platforms that combine all of the above tools.
So, here are the seven most popular platforms 👇
Dashly conversational platform tools for lead generation and customer service
Dashly platform is created to drive the conversion of your marketing communications with customers. It provides a list of solutions for your marketing team to automate lead generation and customer engagement with highly-personalized marketing campaigns.
Here is a list of tools that helped Dashly users 3X leads or get +25% sign-ups:
All the lead specifics you captured with the above-mentioned tools combines with info about their behavior on a website and support requests history in a lead card. Thus, you understand who your customer is and can send that lead to the sales department CRM automatically.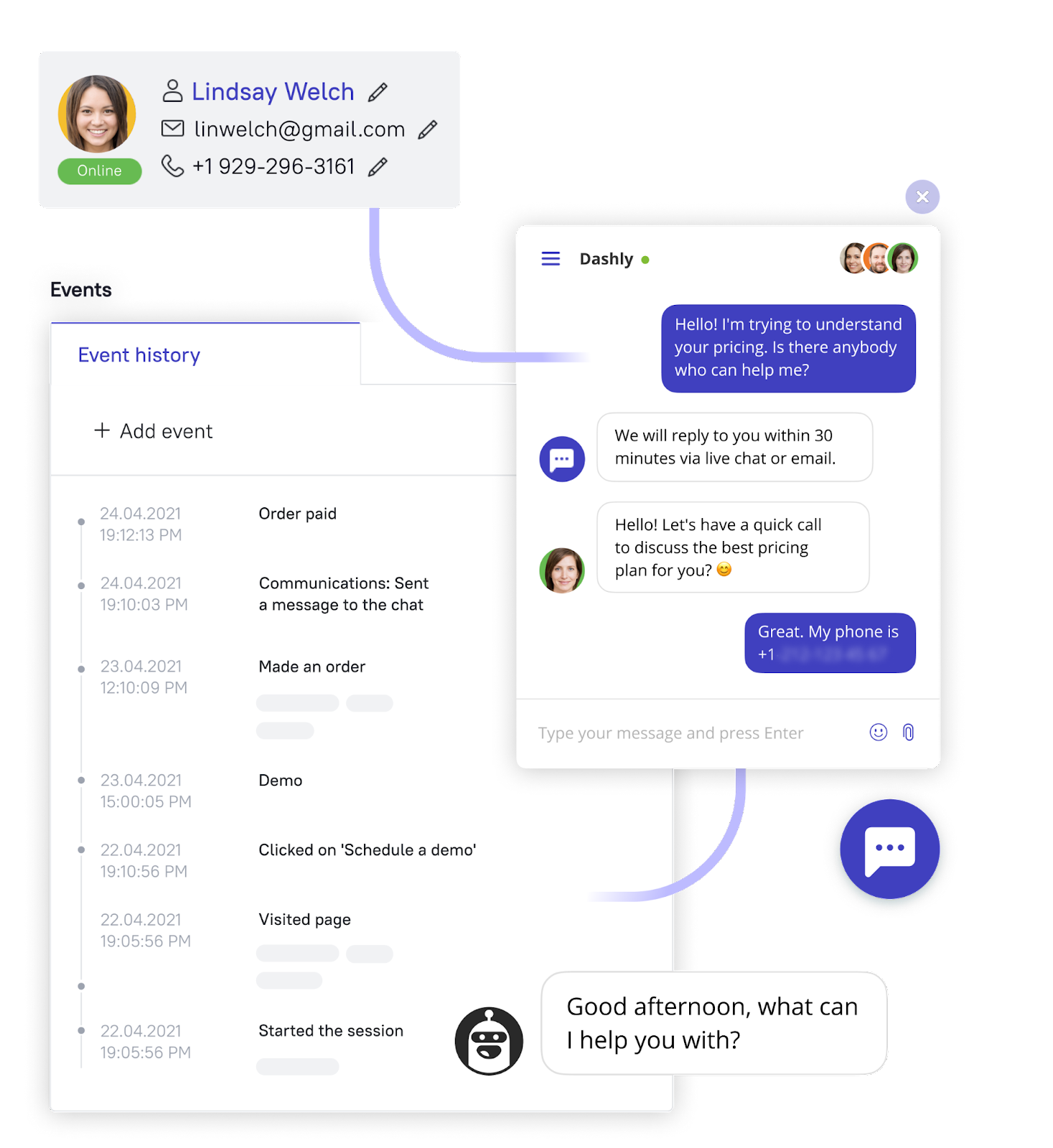 To hit your MQL quota faster, there are ready-made campaigns, easy-to-customize templates, and visual builders for each tool. Experts from the Dashly implementation team can help you to implement the communication strategy and increase the conversion on every step of the funnel.
Dashly use cases are not limited to the marketing team only. Its tools are excellent for sales and support as well. Moreover, thanks to easy integration with your CRM, social media, messengers, etc. all of them can work in sync.
Price: starting from $39/mo
There are a 7-day trial and a no-payment plan to test how the platform works. After that, you can switch to one of three plans: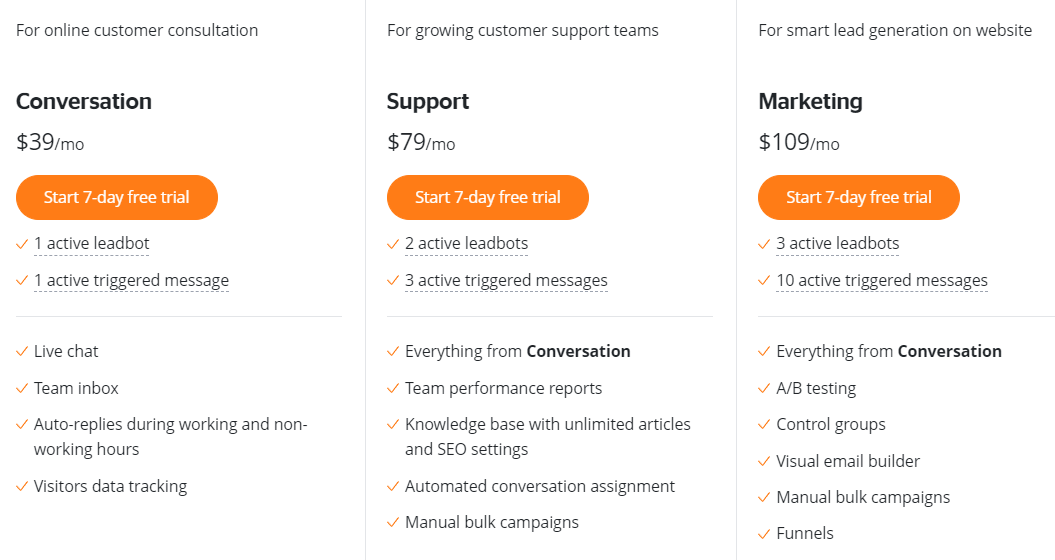 However, if you want to make Dashly a valuable part of your martech stack, consider the Marketing plan. Here, you get the most advanced analytics and the most significant number of chatbots and triggered messages. Besides, you can extend the limit with add-ons. Check out the list of add-ons and calculate the price for the platform on the pricing page.
The number of agent seats is unlimited on any plan, so you won't be overcharged while your team grows.
The price depends on the monthly traffic to your website and the add-ons you choose to include in your plan. Thus, returning to our example of a mid-size company with 200K traffic, Dashly will cost it $999/mo.
The Clearbit Data Activation Platform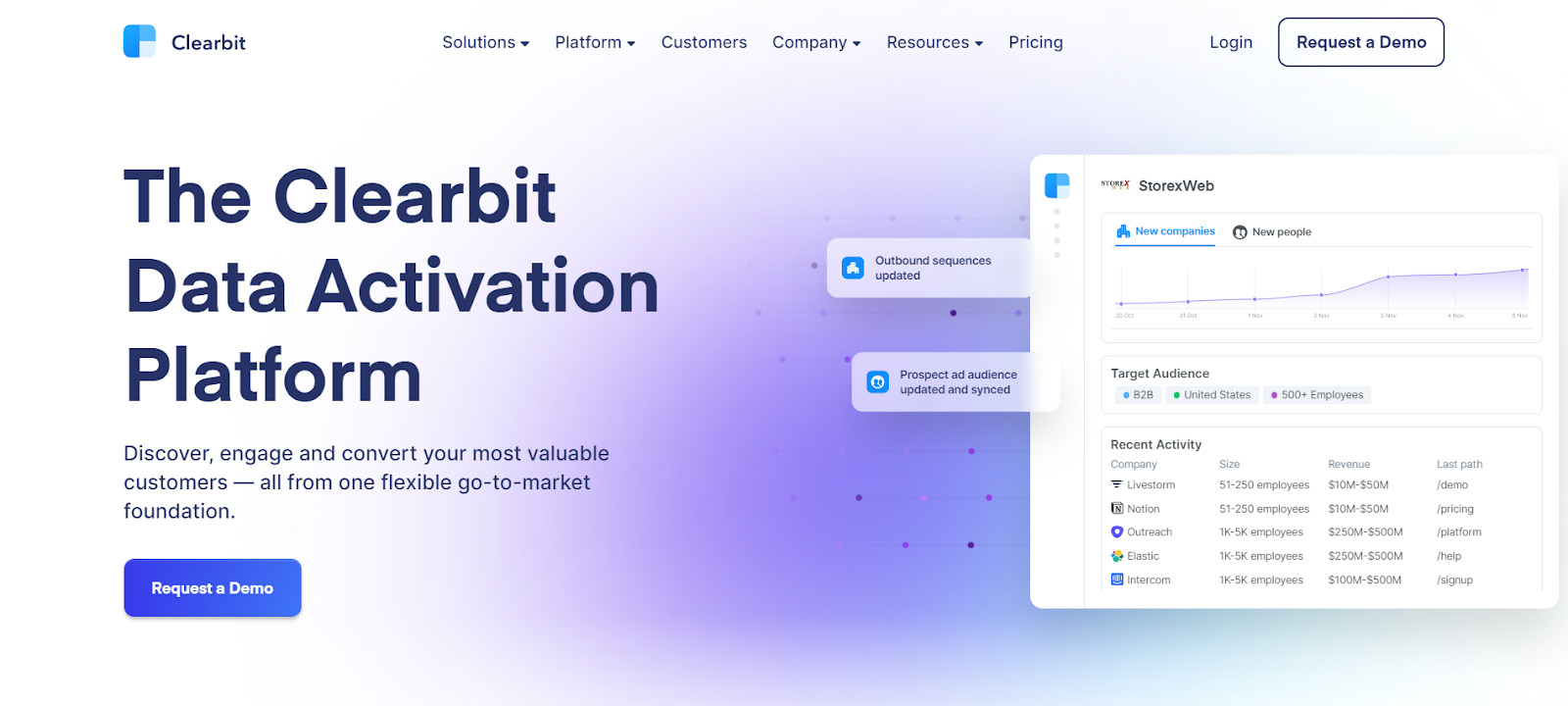 So you have traffic on the website. How to know who these people are if they don't leave you their contacts? Clearbit knows. Based on website visitors' IP, the service will tell you
their location;
company;
industry;
tech they use, etc.
If they leave their data, for example, email, you can find out the name, role in the company, number of employees. With this data, you can personalize your communications.
Bonus: If your target audience is eCom companies, try Dashly in tandem with Clearbit. When someone from eCom visits your website, they'll be welcomed by a personalized chat message. Mind that it won't show up for other users.
Price: The Clearbit Prospector service plan starts at $999 per month and is billed annually.
Alternative: Dashly, LinkedIn Sales Navigator, ZoomInfo.

Marketing automation with Marketo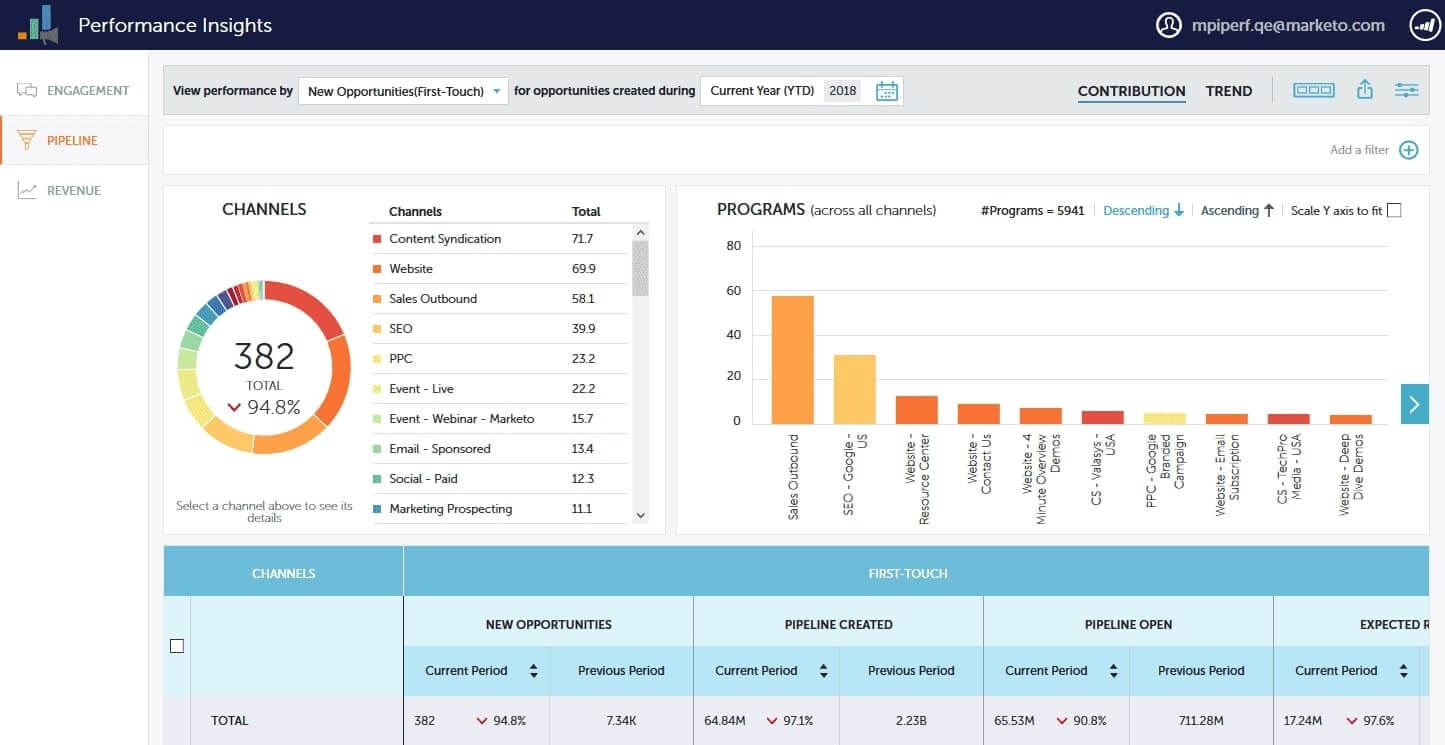 Accused of being old-fashioned, this guy takes second place on the list of the most popular product in B2B stacks in 2021 (just behind Google Analytics).
Why it's useful: Marketo offers full-fledged features for email, mobile marketing, lead generation, A/B tests, personalization for landing pages customization, etc. Personalize your marketing automatization with top prospects segmentation.
If you're looking to grow and a large audience market — Marketo is your tech stack choice.
Price: $960+ per month. The biggest package includes website retargeting, target account management, website personalization, predictive content, predictive audiences, and advanced journey analytics.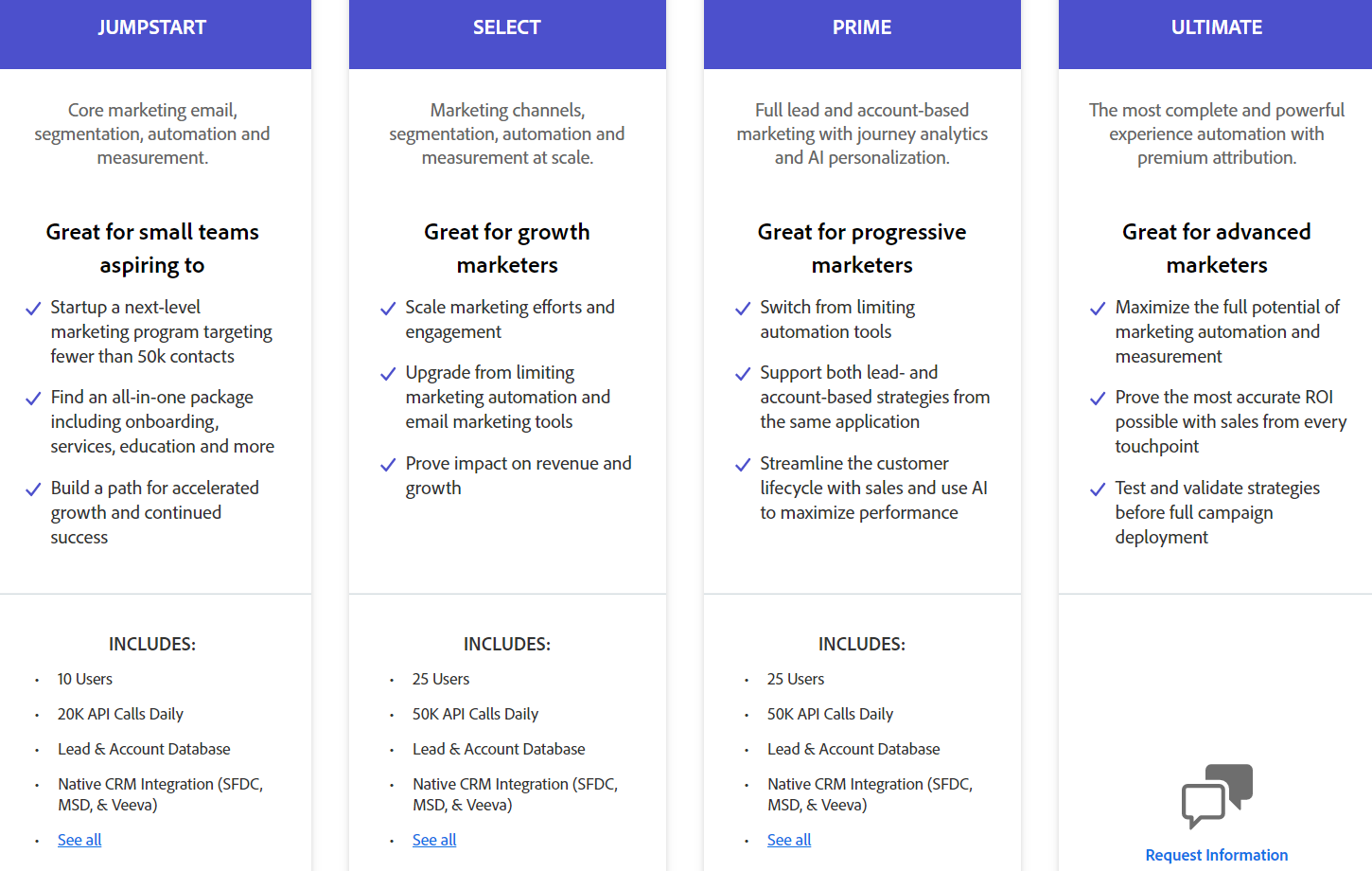 Alternative: Dashly, Eloqua, Pardot, Zoho CRM.
Outreach for sales engagement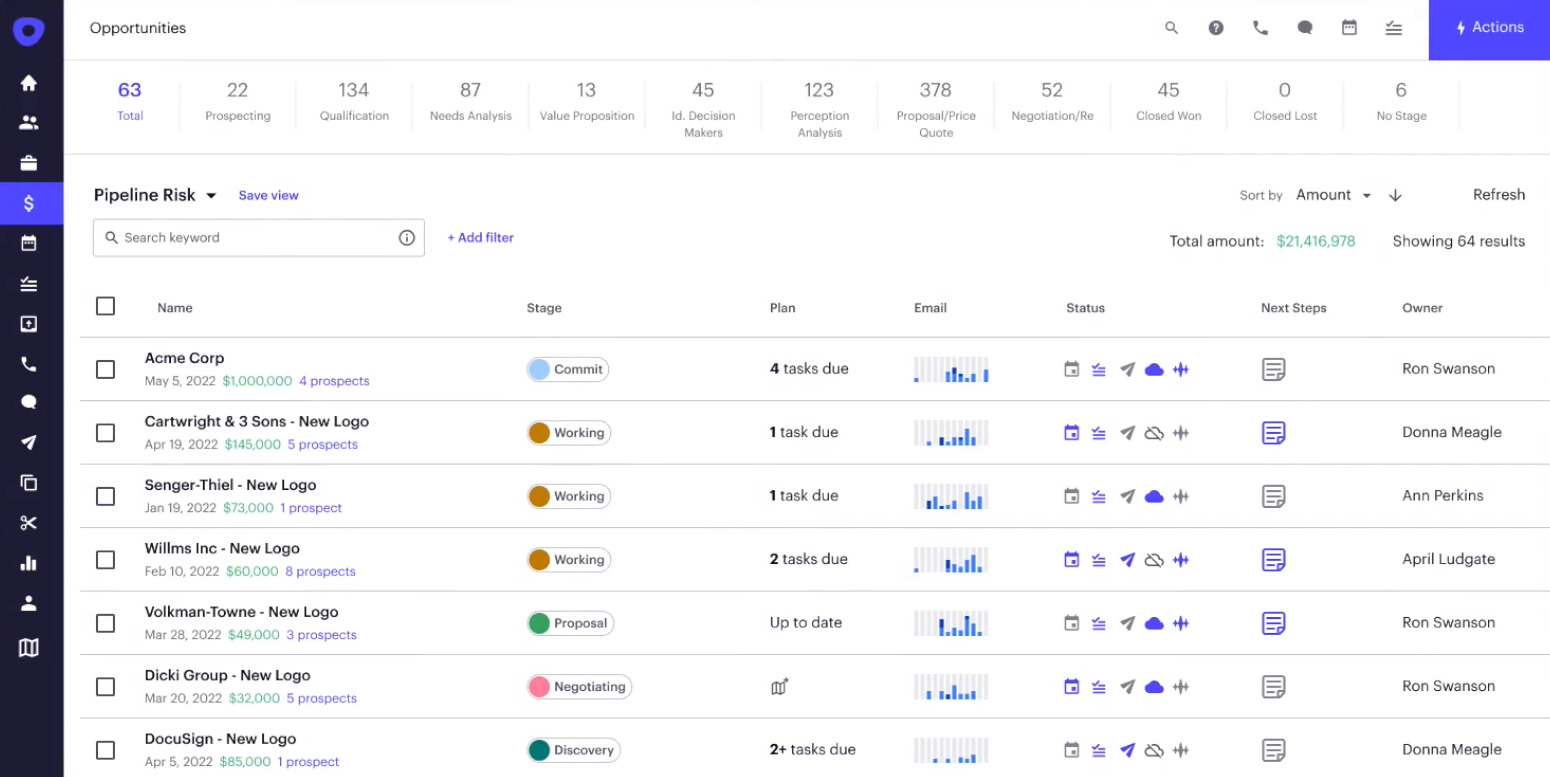 There is a thing everybody loves in marketing — they are great at lead generation and nurturing. But it's often a downside — handing those leads over to sales. Marketers lack information about whether those leads became clients or not. That's what Outreach is here for.
Why it's useful: If you're about severe sales and marketing management and alignment, this tool is a must-have for your martech stack. Both teams, marketing and sales, are welcome to use Outreach to track leads. Imagine you've got a promising lead from the webinar. You gave it to sales, and the next day entering the service, watched their enriched data, communication channel, and… ta-dah! — first payment. Great, isn't it?
Price: $100 per month/user
Alternative: SalesLoft, Groove, Dashly.
All-in-one marketing software HubSpot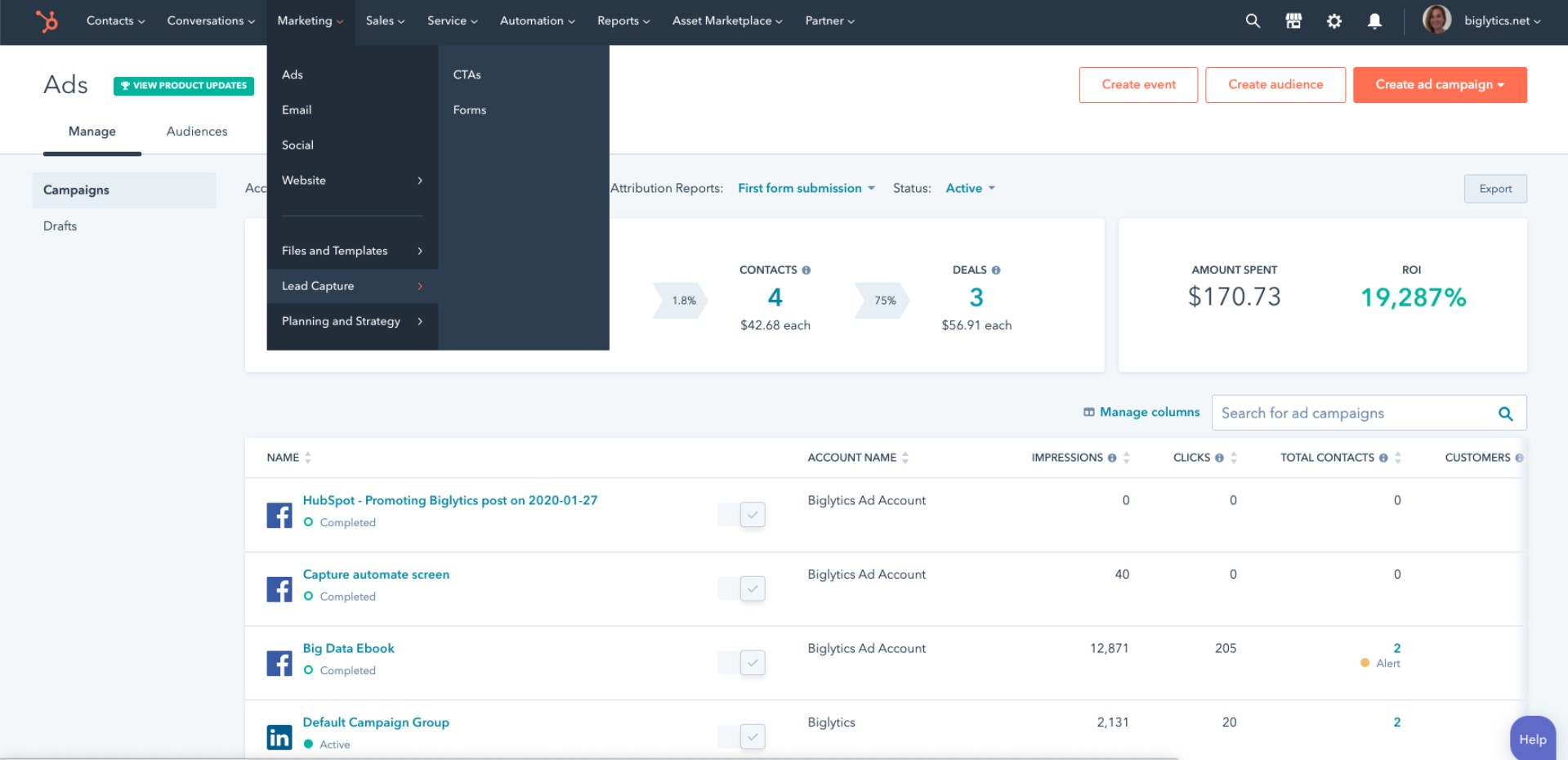 HubSpot is a veteran of the martech stack front for businesses of all sizes. It can do everything: the service is a Marketing Hub, Sales Hub, Service Hub, and CMS Hub. But which offers are specifically designed to engage the leads?
Why it's useful: HubSpot is an all-in-one CRM platform with support, Marketing, and Sales tools. You'll find everything to automate your business processes. The biggest advantage is that all the tools are under one roof. So if you'd like to use support features and marketing or sales, it would be easy to start doing it.
Price: $890 monthly (10% discount if paid annually). It includes tools for managing social media, A/B testing, custom reporting, and website traffic analytics. 
The forever free limited version is available.
Alternative: Pipedrive, Hoovers, Dashly.
ActiveCampaign tools for excellent customer experience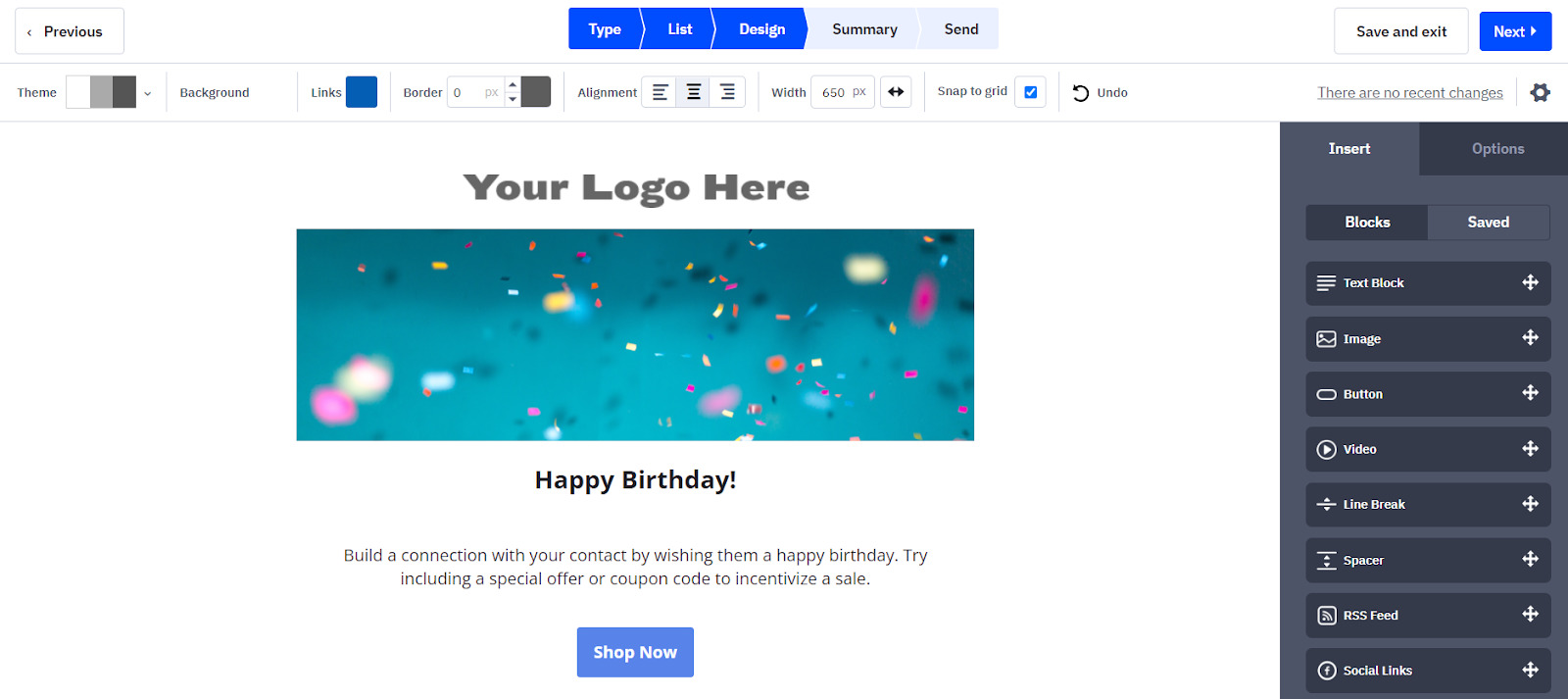 The site of ActiveCampaign has a convenient sorting of features, which helps you choose a suitable plan. It is sorted by need (B2B, B2C, and eCommerce,) by product (email marketing, sales engagement, marketing automation, etc.,) and by industry (technology, education, healthcare, fitness & nutrition, etc.) 
Why it's useful: With ActiveCampaign, you can track users' behaviors, engagement, and interest in the content you send. Your sales rep will be able to chat with each prospect about what really matters, and not waste anyone's time. 
The tool can be integrated with 880+ leading customers engagement solutions, for example, Shopify, WooCommerce, Salesforce, etc. There's a search for an app.
Price: The professional $187/month (1000 contacts) plan includes conversion reporting, sales engagement automation, predictive sending & predictive content, and 50 agent seats. It will be cheaper if paid annually.
7-day trial is available. 

Alternative: Dashly, SendGrid, Mailchimp, SendX, Sendinblue, Campaign Monitor, SharpSpring, Keap, Freshsales.
Zendesk customer engagement platform

Zendesk is good for both enterprises and startups. It can be used in EdTech, SaaS, healthcare, manufacturing, etc. 
Its Al-chatbot will unload your support team, freeing it up from routine. There is an opportunity to put Answer Bot on email, messengers, live chat, and more. Zendesk has a lot of chart types for reporting. Another advantage of popularity is integrations: Zoom, Facebook, Instagram, WhatsApp, and 1000+ services.
Price: $99 per month for a professional plan. It includes conversation routing based on agent skill, advanced voice capabilities, info location options, and an events connector for Amazon Web Services. 
The trial is available for a month.
7 marketing technology tools to analyze campaigns performance
Last, but not least. 26% of CMOs placed marketing data and analytics as a top three capability gap.
Analytics tools are an important part of the stack. That's a fact. If previously marketers ask whether a company can afford to invest in analytics tools, now it's about whether you can afford not to invest.
But still, there's a problem with post-factum solutions, but not during the real-time tracking of all the marketing efforts. So, the first thing you need is a handful of tools for your marketing tech stack that'll give you a 360-degree view of the company's progress. And here are the best of them.
Provide marketing statistics with Google Analytics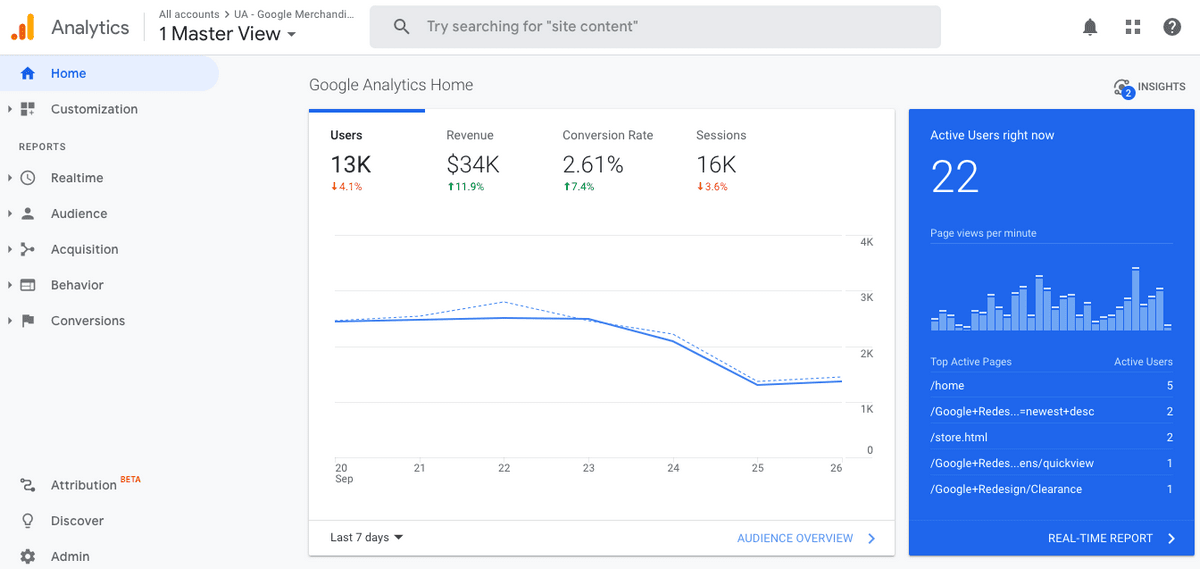 One start of this martech stack — GA has over 73 million fans all over the world.
This tool can easily mess with your head with various menu options, date ranges, and filters. GA has not the prettiest face, making its UX confusing. But it didn't prevent Google Analytics from being number one among similar services.
With its help, you'll know:
the source of your traffic (social media, SEO, etc.);
whether website users like your content (bounce rate);
what content do they prefer (pages success rating?);
for how long they read it (time on page?).
With this data, marketers can enrich your buyer persona profiles and update their marketing strategy.
Bonus: Upgrade your marketing efforts to the next stage with knowledge of how website visitors interact with your chat, email, and pop-ups. Just integrate GA with Dashly and track your customer's journey on the website.
Price: free
Alternative: Mixpanel, Firebase.
Check marketing channels performance with LeanData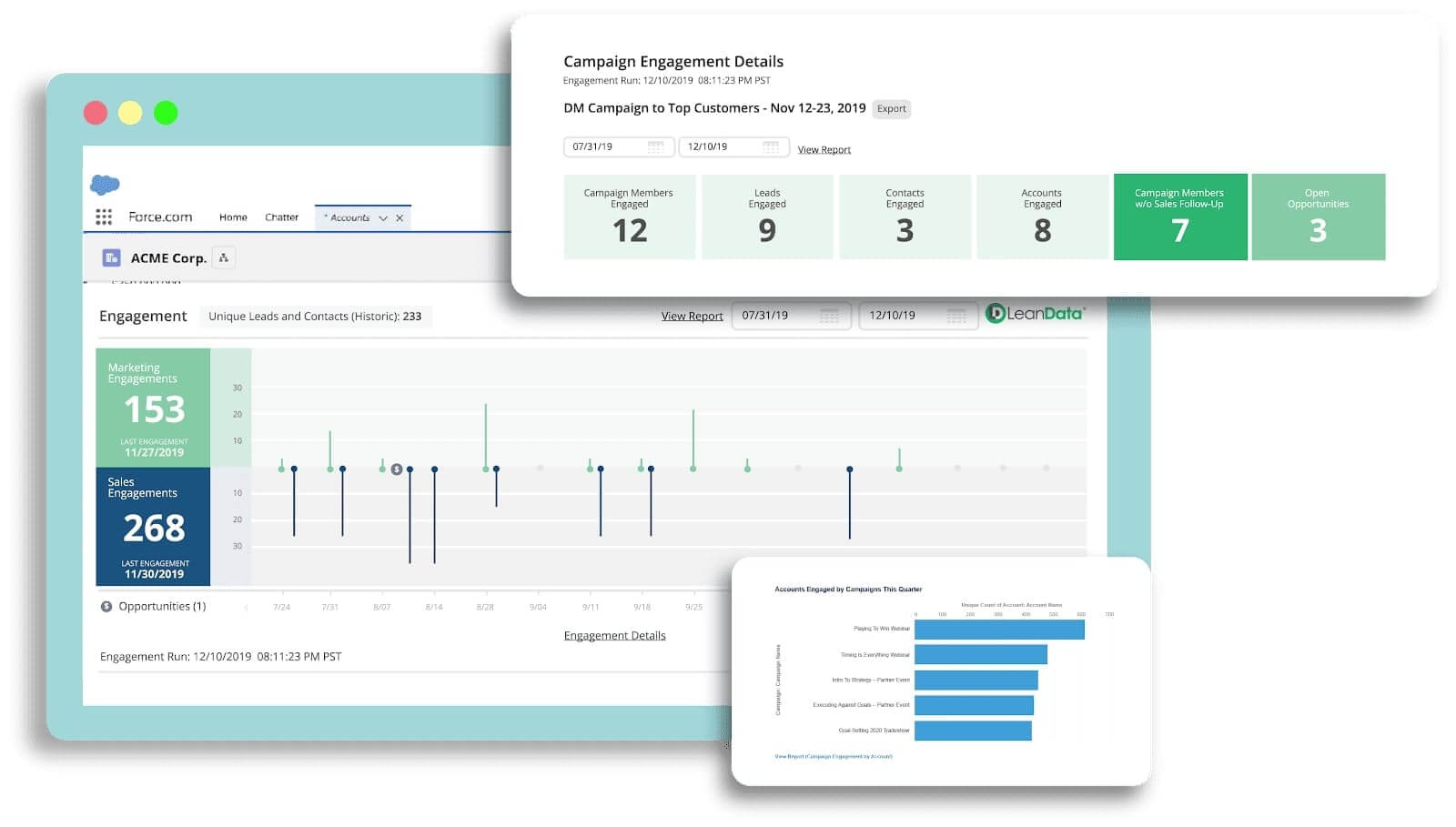 The marketing conversion race has a winding road of digital loops and surprising twists, between which you must make in-time strategy maneuvers. Moreover, you should know what exact moves lead your marketing team to champagne.
Otherwise, forget about real ROI and continue investing in underperforming marketing channels.
Why it's useful: LeanData collects data from all your channels and CRM software to understand which brings more leads. With high customization of the attribution models according to the business-specific, you can get more clear and specific info about your customer's digital journey.
Price: $7 995 per year.
Alternative: BrightFunnel, Bizible.
Testing with Optimizely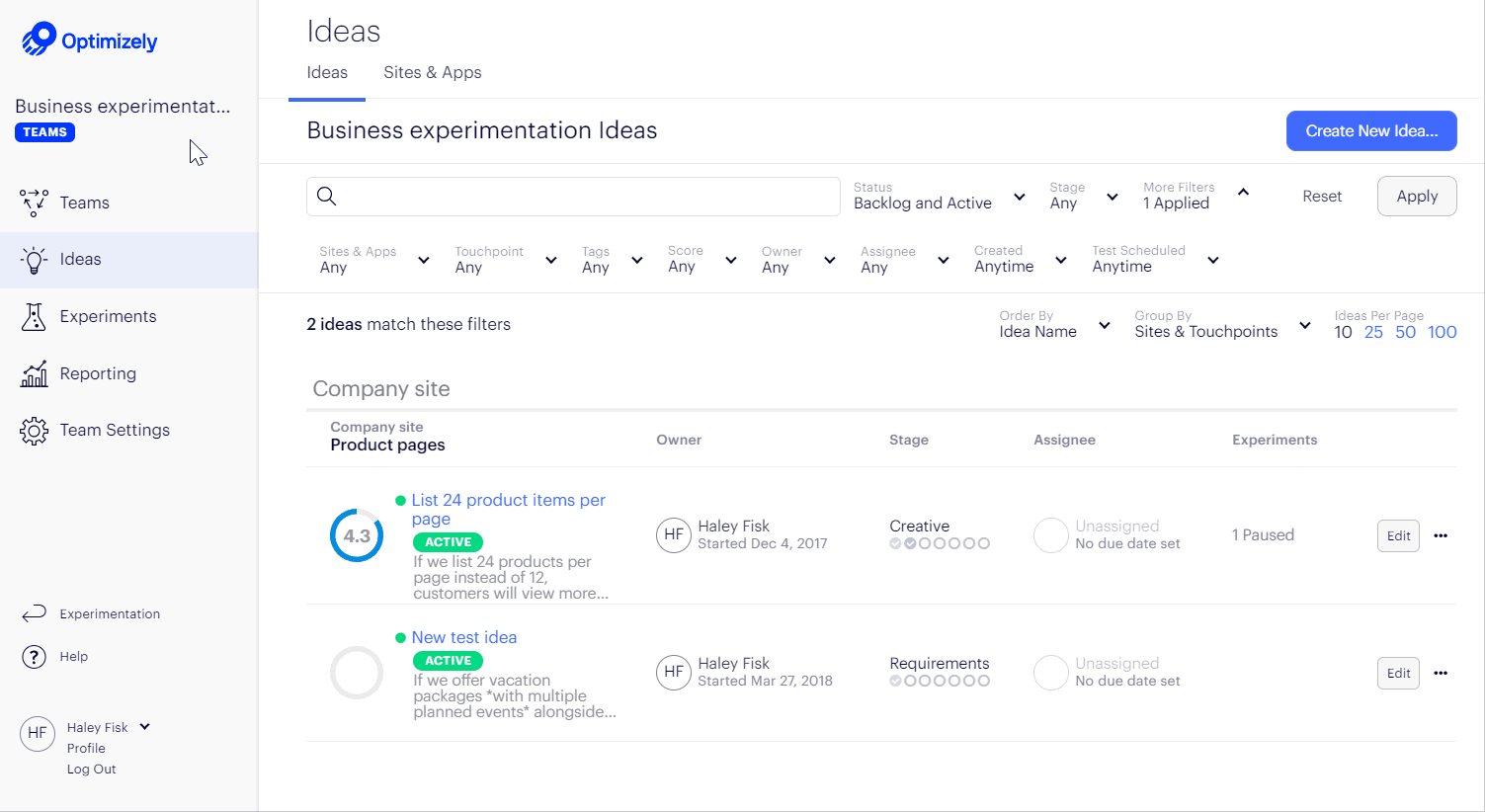 Let's meet a Leader in the 2022 Gartner Magic Quadrant for Digital Experience Platforms!
Why it's useful: Optimizely is an easy-to-use platform for marketing experiments. Your team can test value proposition, and website design to improve UX, focus marketing efforts, and positioning. Create variants of your website, do A/B tests, and track conversions with no code. It's the perfect solution for companies that don't have a big team of developers, because you can create a website variant using a visual editor in minutes.
Price: Start-plan is forever free, Manage is $79 per user/month. For enterprises, the price on request begins at $21 000 per year. Orchestrate-plan is the most secure due to SSO + two-factor authentication. Budgeting includes invoice management.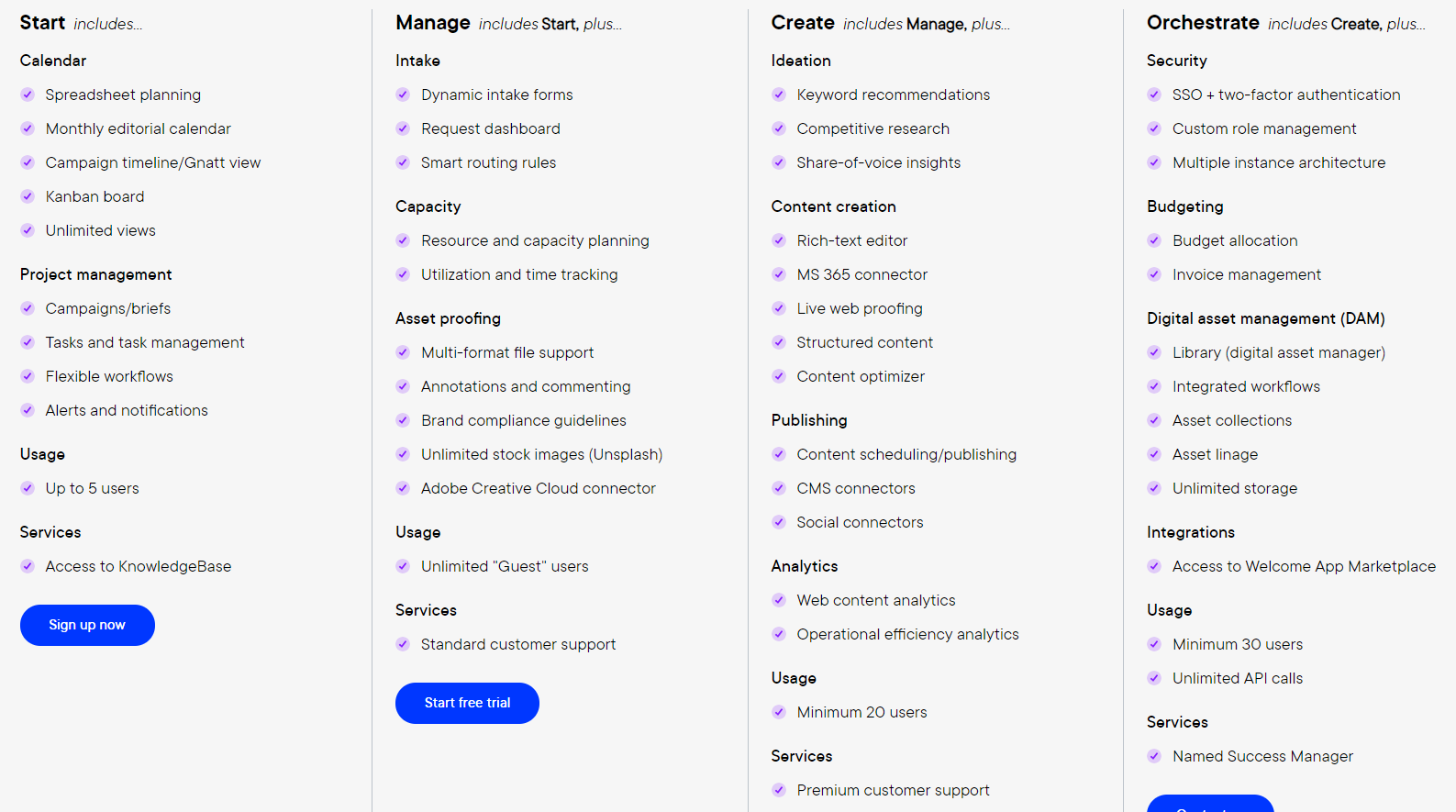 Alternative: Instapage, Unbounce.
Check the temperature of content performance with Hotjar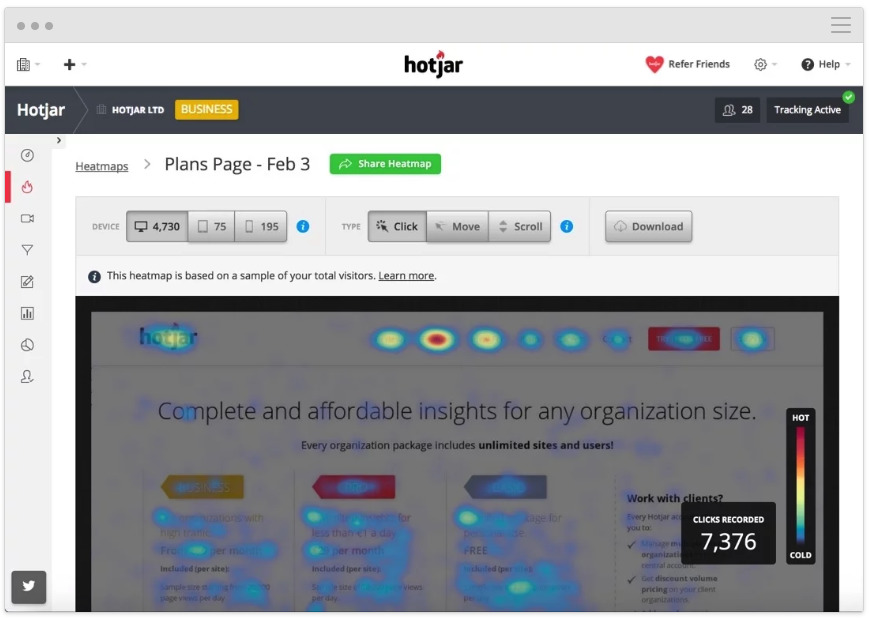 That's a real challenge to have in a martech stack tool that collects user details and tracks their action on a website.
Why it's useful: Hotjar is a set of features essential for analytics and user reaction (survey, recording of a screen). But the most popular is a heatmap. It provides marketers with flexible management tools: info about website visitors' behavior like taps, scrolling, clicks, mouse movements, u-turns, and rage clicks. You can filter down to recordings of users rage-clicking and u-turning to troubleshoot.
Great tool for blog articles, landing page copy, and design performance analysis. Hotjar is a useful martech stack for product managers, designers, and researchers.
Benefits of the service:
Get unbiased feedback and increase confidence in your designs;
Remove opinions from decisions with compelling data;
New designs hit goals without compromising UX.
Price: €295 per month. The business plan includes 500+ sessions per day, tracking custom user attributes, 3000+ integrations, API identification. 
A limited version, permanently chargeless, is available.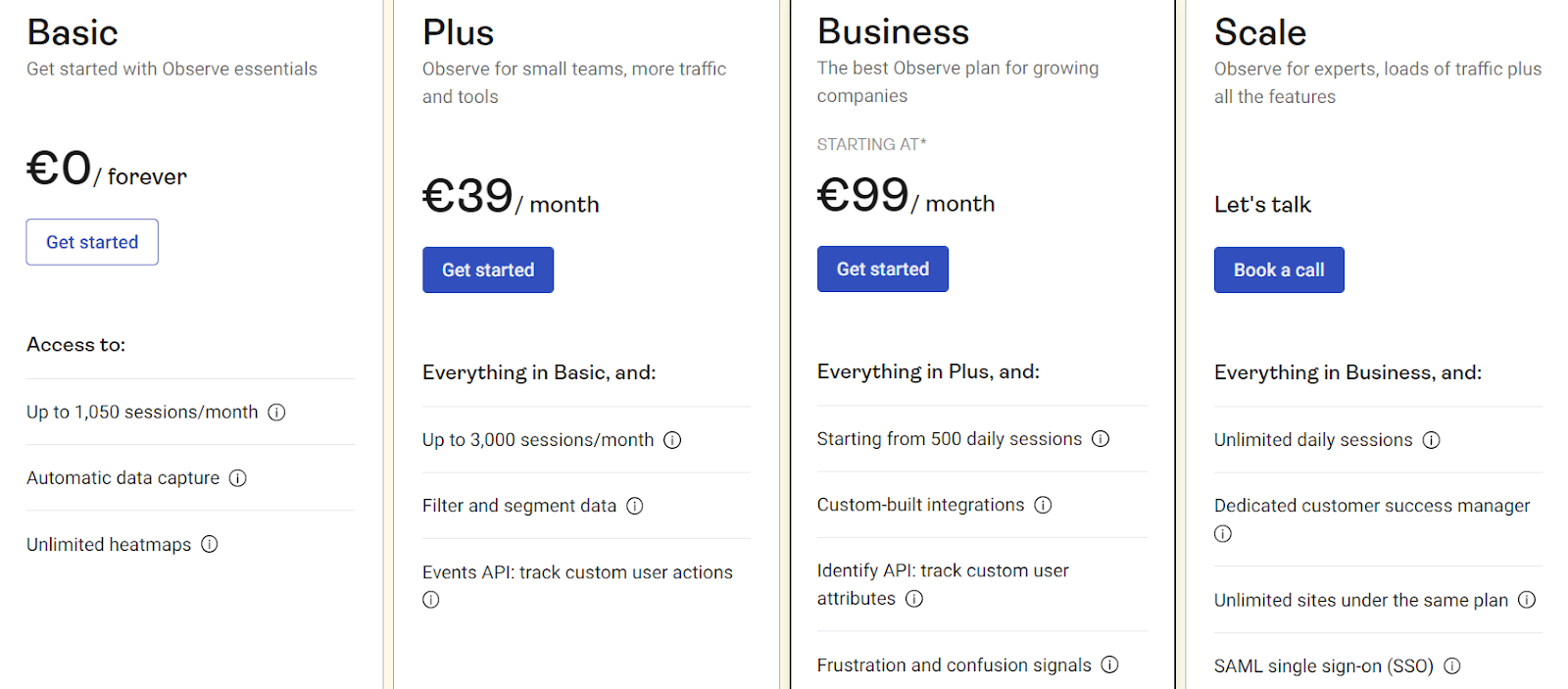 Alternative: Crazy Egg, FullStory, Dashly website visitors tracking.
Segment customer data management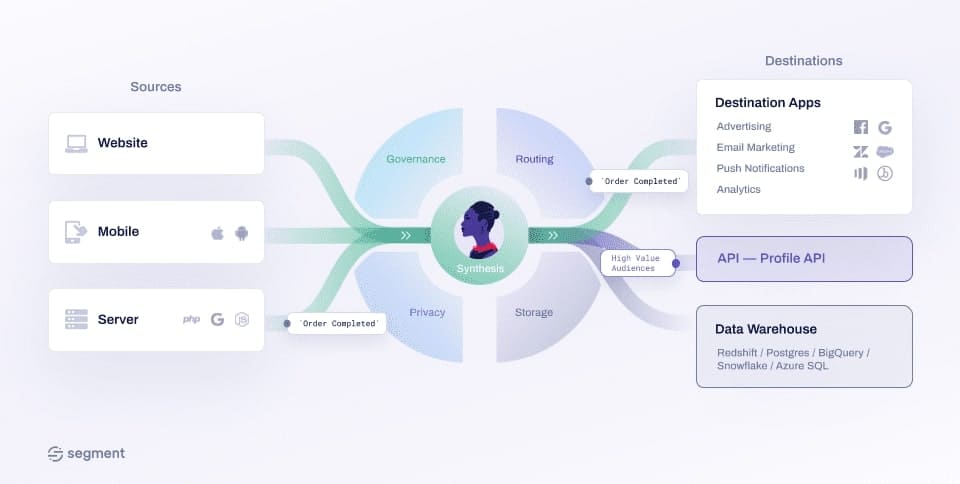 We've already talked about data collection. From email, and website visitors. But that were separate tools: GA, Dashly, Facebook, etc. What about the idea to collect all the info from these resources in one place automatically?
Think of it as a data hub for your entire company. As companies use a broader arsenal of marketing and analytics products, consolidation tools like Segment are only going to become more and more popular.
Why it's useful: Segment is your data hub. It collects user data from your CRM, website, applications, etc., and presents it in a form of a single view of the customer. That's a nice solution for both startups and enterprises. 
Price: $120+ per month. Plan for teams includes 10 000 visitors, collecting customer details from unlimited sources, and sending to unlimited destinations. 
A chargeless plan and 14-day trial are available.

In addition, Segment has a special offer for startups. It includes $25 000 in Segment credits and $1M in complimentary software from partners: Amplitude, Intercom, etc.
Alternative: mParticle, Tealium, Datadog, Bloomreach, Snowplow Analytics.
Tableau, marketing tool for data analysis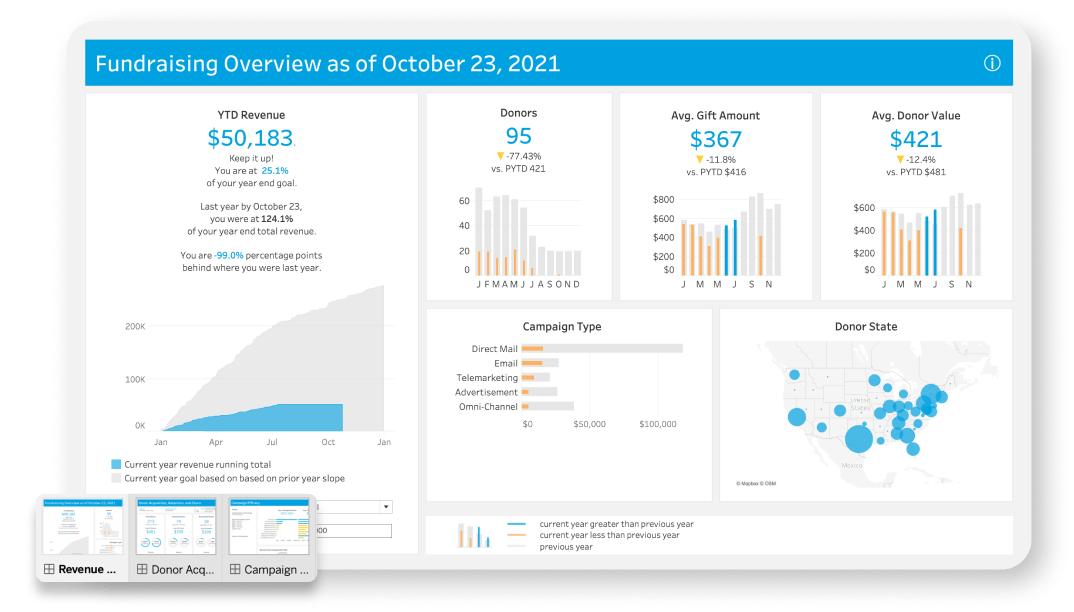 The cream of the crop of your marketing tech stack that makes your input easy to understand. I mean all the data you have. For example, Halloween is coming. The time of great marketing campaigns. So, you launch PPC, Facebook Ads, auto funnel chat on the website, and pop-ups. To analyze their results usually, you'd use different accounts and tools.
Business Intelligence services collect and aggregate the information from all these sources + CRM in one place. So you have a clear vision and easy management of your marketing campaign results.
Business intelligence is a set of tools and practices for data mining, visualization, and business analytics for data-driven decisions
Why it's useful: Tableau is the best and the most popular BI tool among martech stacks. It helps to visualize data of any complexity without the coding skills needed. Intuitive and powerful. Best for data scientists.
Price: $70 per month for Tableau Creator. It allows you to combine, shape, and clean your data faster, visualize and analyze that. You can work with bases without writing code and reduce time spent on data preparation. A trial version is available.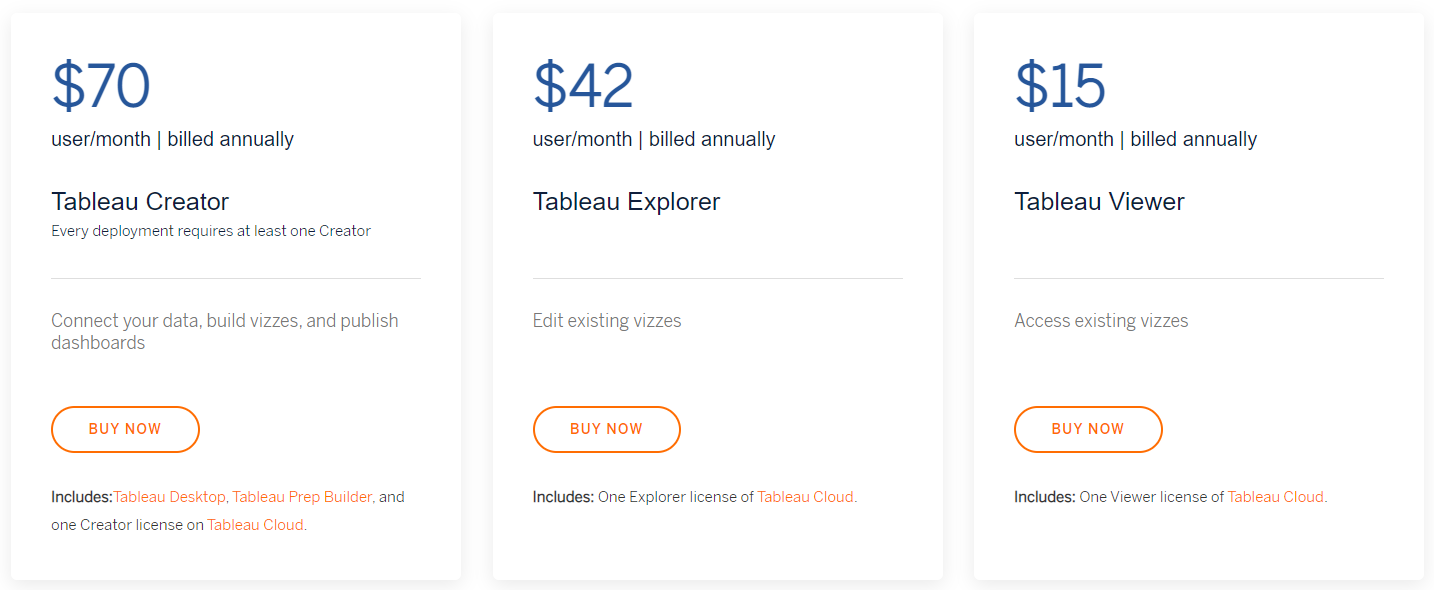 Alternative: Looker, Microsoft BI.
The leading digital insights platform Heap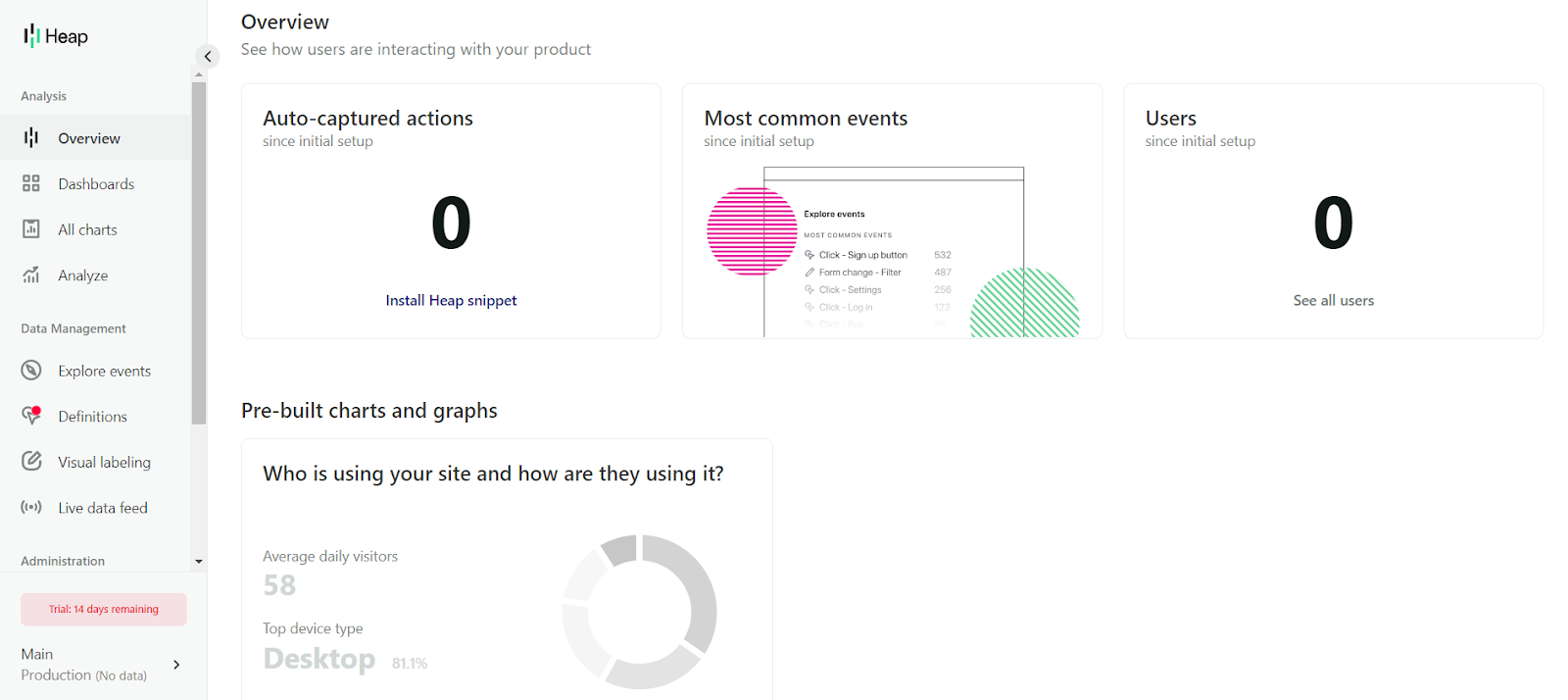 Heap combines quantitative and qualitative analytics for a 360-degree view of your customer journey. 
Why it's useful: Autocapture collects all the info on your customers: what they click, where they go and what they do on the site. Effort analysis automatically shows which parts of your site are giving users the most trouble and why. The option for determining user friction is unique among the spectrum of the stack. 
Data is fully democratized and accessible with minimal engineering and administrative work. 
With Heap you can:
build a better digital experience;
measure success for tangible ROI;
work without code process to manage the lifecycle of a dataset as product changes.
Price: $375 per month for Growth (2 bonus months if paid annually). The Pro plan includes unlimited connections to enrichment sources, three projects, two-factor authentication, and custom onboarding & Implementation. 14 days trial is available. 

Alternative: Dashly, Smartlook, Pendo, Amplitude Analytics.
The price of your ideal marketing tech stack
To be precise, let's count the martech stack cost based on the example of a company we mentioned at this article's beginning. Mind you, it's a mid-size B2B SaaS company that has about
There are 15 marketing experts working on SEO, SMM, messenger, affiliate marketing, YouTube, PPC, different kinds of triggered messages on a website (marketing automation), emails, etc. 
All these features are a must for a tools plan choice. It defines the price of the entire marketing tech stack.
Marketing
channel
Prior martech
stack's solution
Price
Martech stack
alternatives
Price
PPC

Google Ads
Facebook Ads Manager
YouTube Ads

Free
Free
Free
AdRoll
$350/mo
Landing pages builder
Unbounce
$225/mo
Leadpages
$99/mo
CMS
HubSpot
$400/mo
Wix
Joomla!
WordPress
$35/mo
$29+/mo
free
SEO
Ahrefs
ScreamingFrog
$399/mo
$209/year
Serpstat
Se Ranking
$299/mo
$72/mo
Marketing automation: 
Pop-ups
Triggered emails
Chatbot 
Live chat
Dashly
$999/mo
Marketo
Zendesk
$960+/mo
$1500/mo
SMM
Hootsuite
$179/mo
SproutSocial
SocialPilot
Buffer
$89+/mo
$26+/mo
$48/mo
Webinars
Zoom
$340/mo
Google Meet
$18+/mo
Content Marketing
Buzzsumo
$299/mo
Grammarly
$15/mo
YouTube
Tube Ranker keyword collector
$49/mo
Adobe Creative Cloud for video editing
$55/mo
Movavi Video Editor
$19/forever
Analytics
Mixpanel
$25/mo
Optimizely
Google Analytics
$79/month
Free
Hotjar heatmaps
$295/mo
Total
$3261/mo
$1797/mo
Build your martech stack with a free template
Thanks! Now check your inbox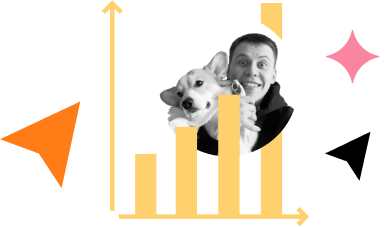 Marketing tech stack — the magic wand for your business
When we were children, some of us dreamed of having a magic wand. I also believed it would solve all of my problems. And you know, nothing changes. Children grow up, go into marketing, and still dream about that magic wand.
Of course, it has been a bit transformed. And now this dream turned into an all-in-one solution to fit all marketing needs. But for now, it's still a dream.
No matter how full-fledged the marketing platform is, it hardly solves all the tasks of marketing, sales, and support equally well. Something will suffer, for example, SEO, ads, SMM, landings, and your budget. So the solution is martech stack: collect ultimately connected tools for each of your business needs.
The secret is to choose the tool that covers not one, but several tasks. Like Dashly that serves lead generation and nurturing goals for marketing, sales, and support.
One tool to streamline 80% of your team's workflow. Isn't it magic?
Martech stack FAQ
What is a marketing technology stack?
It's the suite of tools and tech marketing team uses for streamlining and speeding up processes along each step of the marketing funnel: engage customers into personalized communication, capture leads, pass them to the sales team, and analyze the campaigns' results.
How to choose the right marketing tech stack?
Start with business goals and convert them into a strategy. Evaluate the marketing tech stack you used previously. Think about each step of how your team will reach it, and try to speed up the process with the marketing automation tech. The more connected tools you have, the better.
Who should own what in the martech stack?
Usually, the marketing tech stack decision-maker is a CMO or CEO. But it also can be marketing managers who will use this service who also influence the choice.
If you hesitate about what solutions you need, Dashly expert can make an assessment of your website for free to help you decide.
When is it time to reevaluate the martech stack?
The start of the next OKR period (quarter) is perfect. But still, marketing technology reevaluation could be done twice a year when you plan a company's global goals and strategy to reach them.
How to get to know the experience with a marketing tech stack?
The best option is to consult your niche's marketing teams, experts, what tech they use, and how they choose it. For example, you can chat Dashly team on our website and schedule a conversation!
And, of course, subscribe to our marketing blog 🙂
Read also: