In the competitive landscape of SaaS and eCommerce, businesses face challenges in growing its email base. But low CTR, poor audience engagement rates, irrelevant popups, and bunner blindness turn email capture process into a real torture. A comprehensive solution that can address these issues is a best-in-class email collection tool. With customizable design, lead qualification, scoring features, and seamless integration with your existing tech stack, it can streamline your marketing automation efforts. 
We've researched and curated a list of the 7 best email collecting tools that meet these criteria. Stay tuned to explore the best email collection tool to exponentially grow the number of MQLs in your funnels 👇
List of the best email capture tools for 2024
Dashly
OptinMonster
Klaviyo
Wisepops
Jotform
Gravity Forms
Sumo
Dashly best email capture platform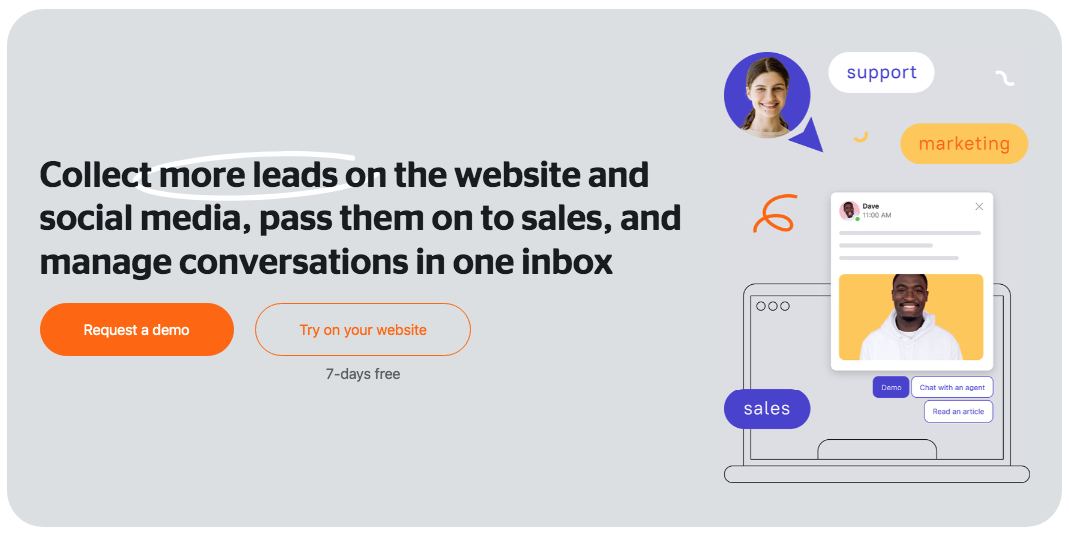 Dashly is a conversational marketing platform that will help your marketing team capture more qualified leads on your website. Collect email with behavior based chatbot and popups. In a short conversation the chatbot asks qualification questions, based on answers to which an AI SDR scores leads and replies to their FAQs. As a result you have a priorotized list of leads, so you can decide which one send to sales, and which require email nurturing.
There is no need to increase website traffic (which means you already have all the resources, just need to automate some processes!) 
Dashly offers the best email capture service for startups, mid-size and enterprise businesses. The email capture software is already popular among SaaS, EdTech, and eCommerce field business. 
Features
In Dashly we believe that the key to business growth is personalized communication with customers. So to attract more visitors and turn them into leads, you can use:
chatbot, a great to engage and capture leads on the website automatically, even in night hours and on the weekend;
AI SDR to score collected leads and provide your team with a priaritized list of emails to contact first (more ready to buy) and those who need email nurturing; 
live chat with a triggered message to draw visitor's attention and engage them in a conversation;
pop-ups, despite the common knowledge, these messages actually work — offer a promo code or gift in exchange for a contact and new leads are in your base;
30+ integrations with CRMs, such as ConvergeHub, social media (Facebook, Instagram) and messengers (WhatsApp, Telegram) for seamless work with leads in different channels.
Each tool is available to create in an intuitive easy-to-use visual builder. Here's an example of a chatbot builder: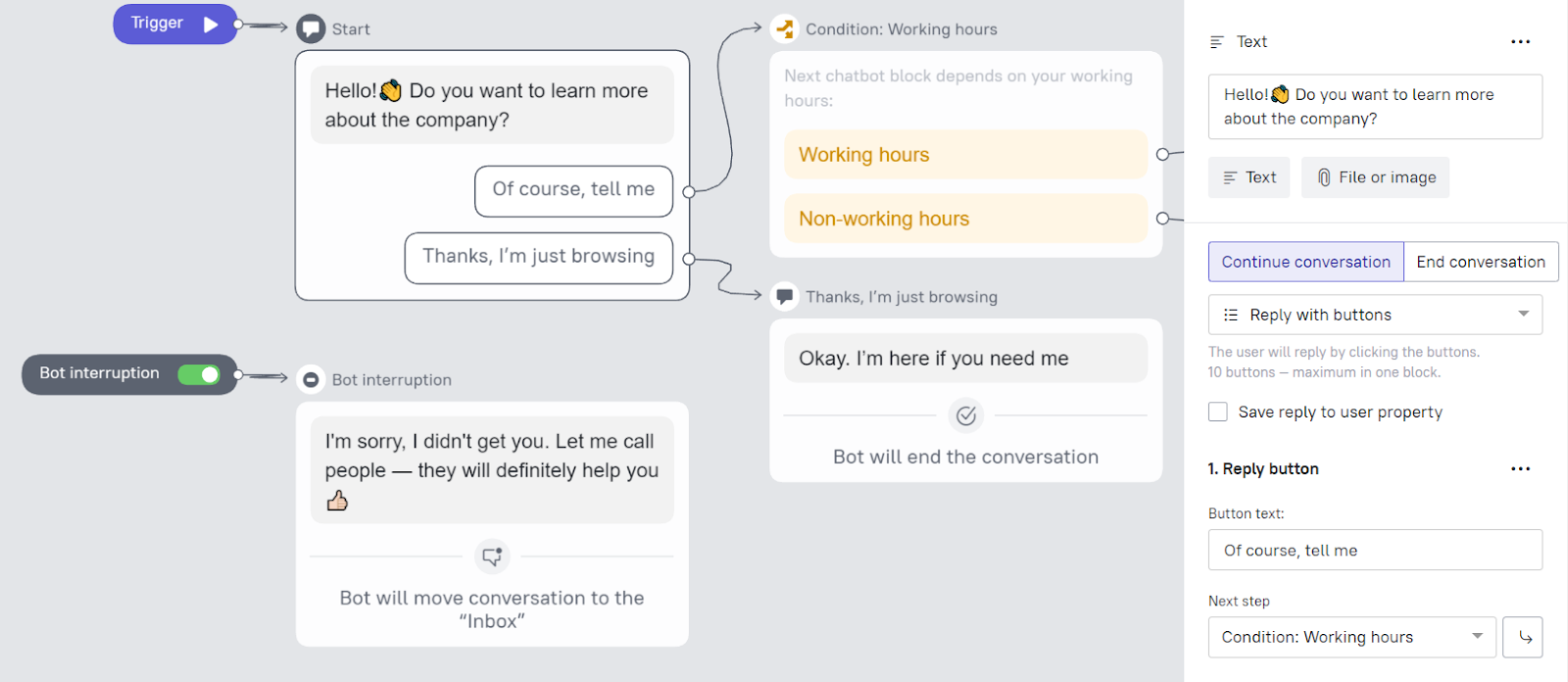 To make your work even easier, Dashly offers ready-made campaigns and the help of our implementation team. These experts will show you how to increase conversion on each step of your sales funnel.
To manage the collected data, Dashly provides you with admin panel with relevant account for each of the leads you captured. The account card includes data about leads website behavior (time of visit, source, pages), personal data, contacts, location, and conversations with your team: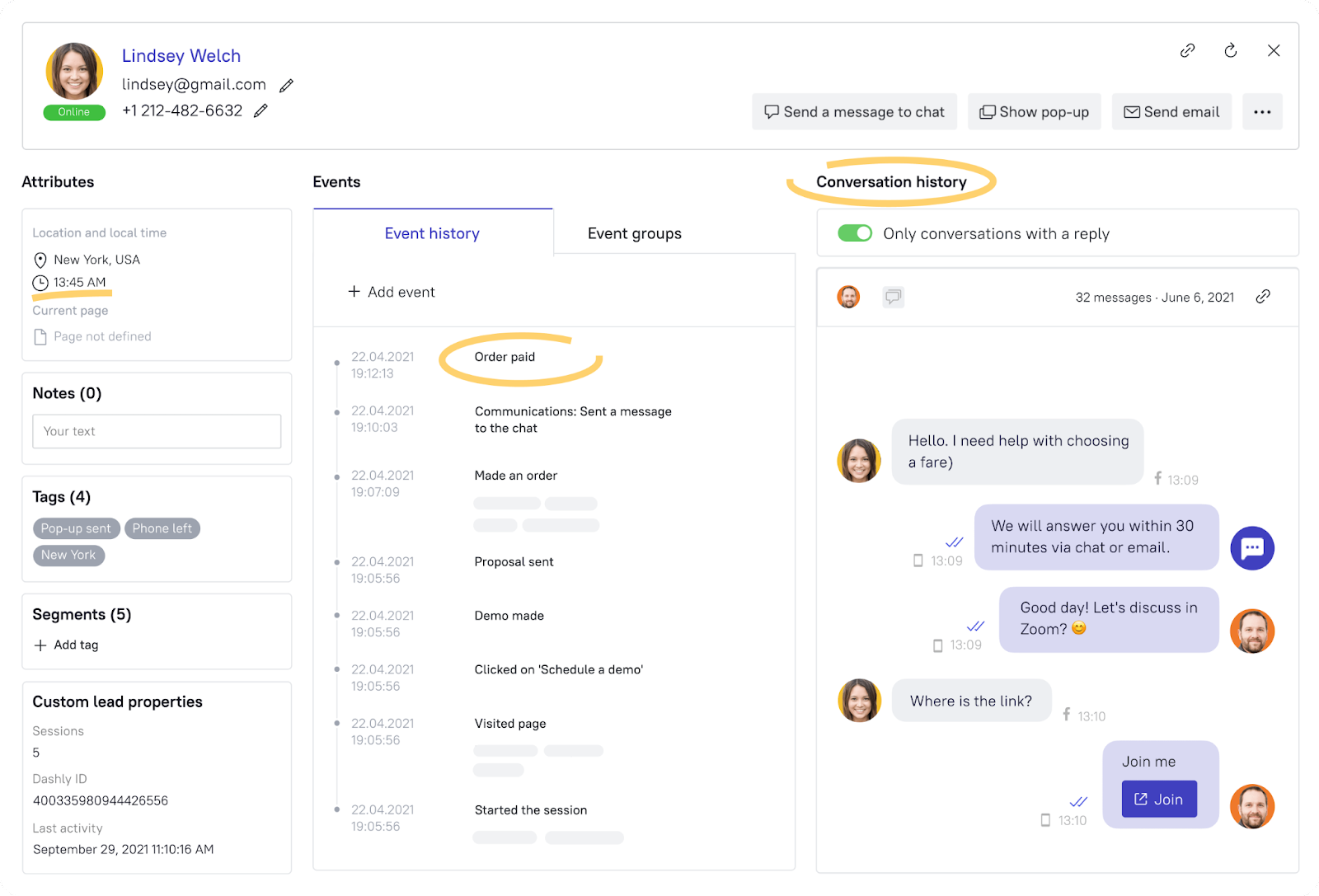 Thus your marketing and sales team have all the needed data to personalise further communications. 
Pricing
Dashly offers three paid plans, starting from $39/mo. However, if you want to set up triggered campaigns for lead generation, consider the Marketing plan. With it, you get access to the biggest number of chatbots and other triggered messages. 
You also can extend the number of available bots and messages with add-ons.
One of the biggest advantages of our lead generation service is unlimited agent seats on all plans. It allows your whole team to work in one convenient shared space 😉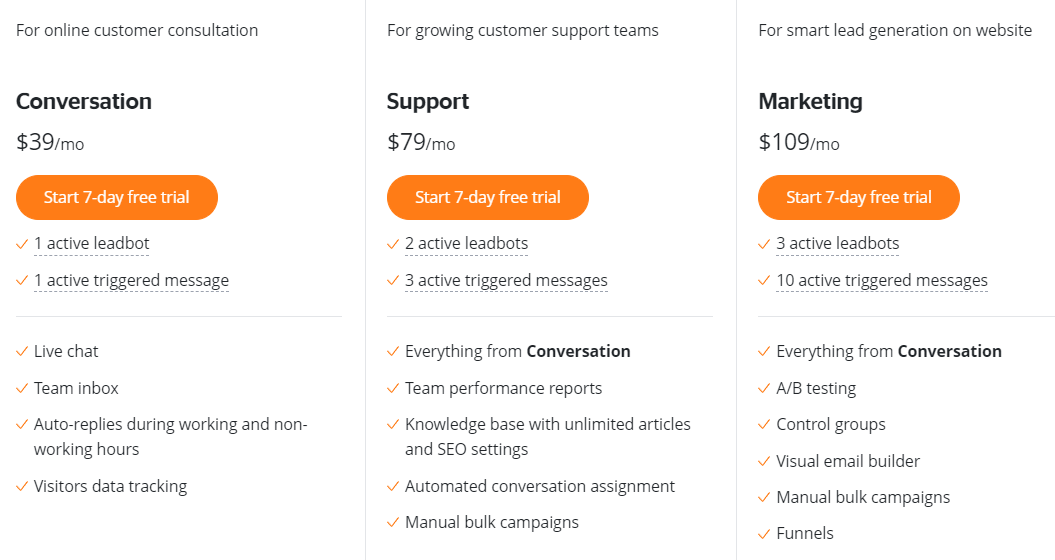 Pros and cons
A wide range of tools for lead generation available in convenient visual builders.
Unlimited agent seats.
AI lead scoring.
30+ integrations with your fav tools.
Some tools might require help to set up, but support agents are there for you.
Dashly offers a 7-day trial to test the full functionality of the platform. You can also start with a free plan. Its toolset is limited, but it'll suit small businesses, looking forward to connecting to their first users 👇
Hit your MQL quota and increase conversion rates at every stage of the funnel
Collect data about each website visitor and improve conversions using a targeted chatbot, live chat, and pop-ups.
OptinMonster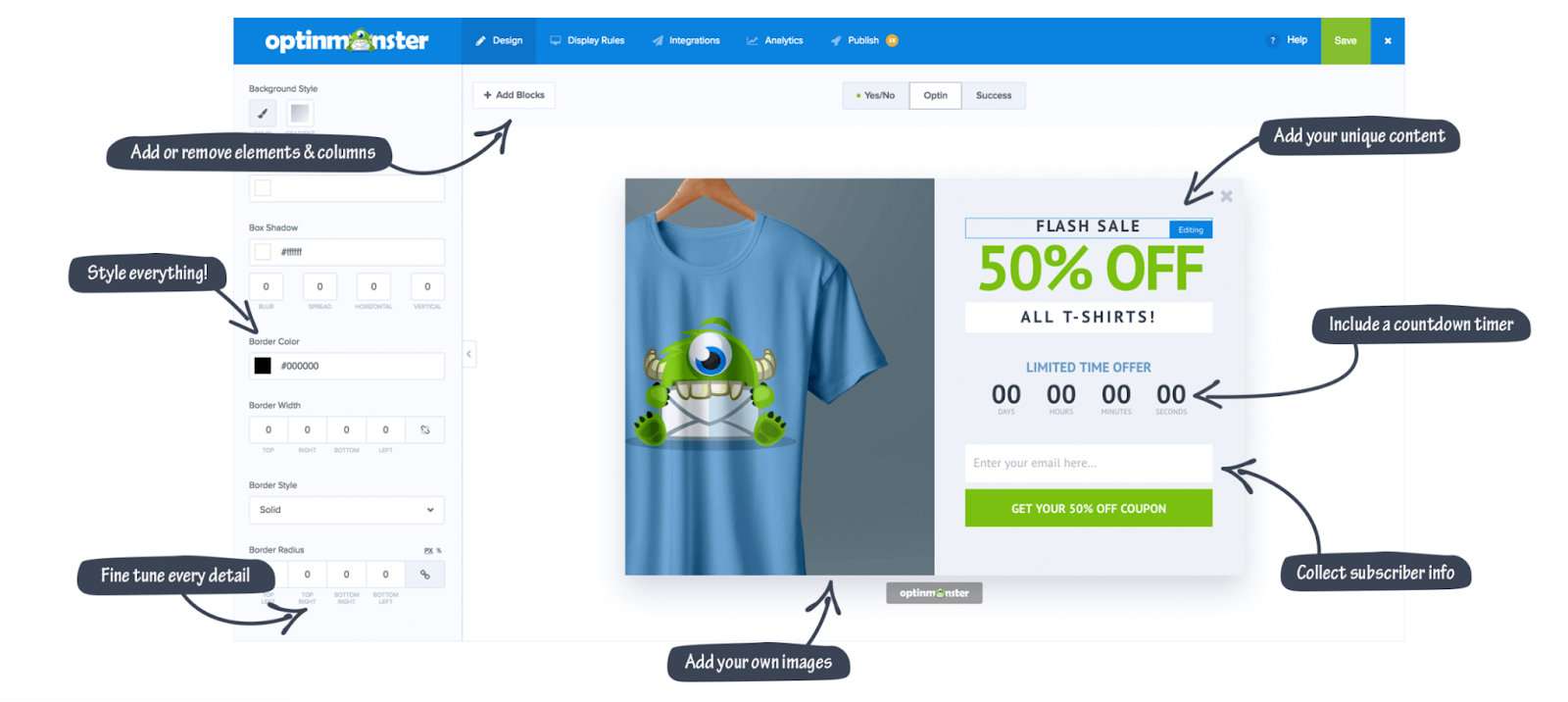 OptinMonster is a top-tier email collection software designed to aid marketers in capturing leads for email marketing. With a strong footing among small to medium-sized enterprises, it primarily offers email capture tools that allow for the creation of versatile forms and popups. The goal of OptinMonster is to transform your website into a robust lead generation engine. It serves both WordPress and non-WordPress users.
The platform's email capture function is straightforward: it entices visitors with strategically placed, responsive forms or popups on your website, encouraging them to leave their email information.
Features
OptinMonster includes these unique features for email collection:
Form Builder: Easily create stunning email capture forms tailored to your branding.
Exit-Intent Technology: Captures email as visitors are about to leave your website.
A/B Testing: Test multiple forms to see which performs better.
Page-Level Targeting: Customize forms based on the specific webpage.
MonsterLinks™ (2-Step Optins): Converts any link or image into an optin form.
Pricing
OptinMonster utilizes a subscription-based pricing model with no free version. However, you can try any plan with a risk-free 14-day money-back guarantee. The platform offers four plans: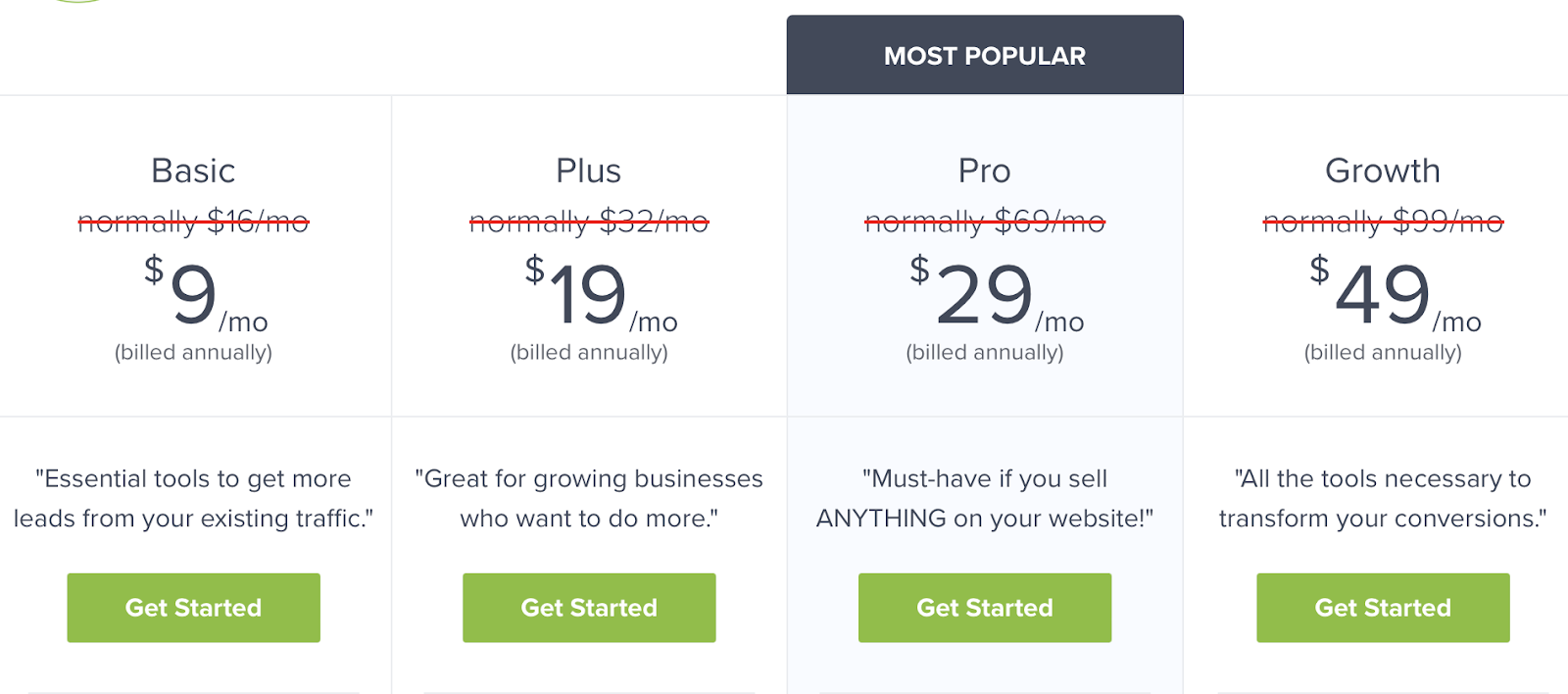 Pros and cons
Powerful and flexible form builder.
Facilitates WordPress integration.
Robust analytics and A/B testing options.
Extensive range of templates.
No forever free version.
Steeper learning curve for non-tech individuals.
Limited customization in basic plan.
Can become costly for large teams.
Klaviyo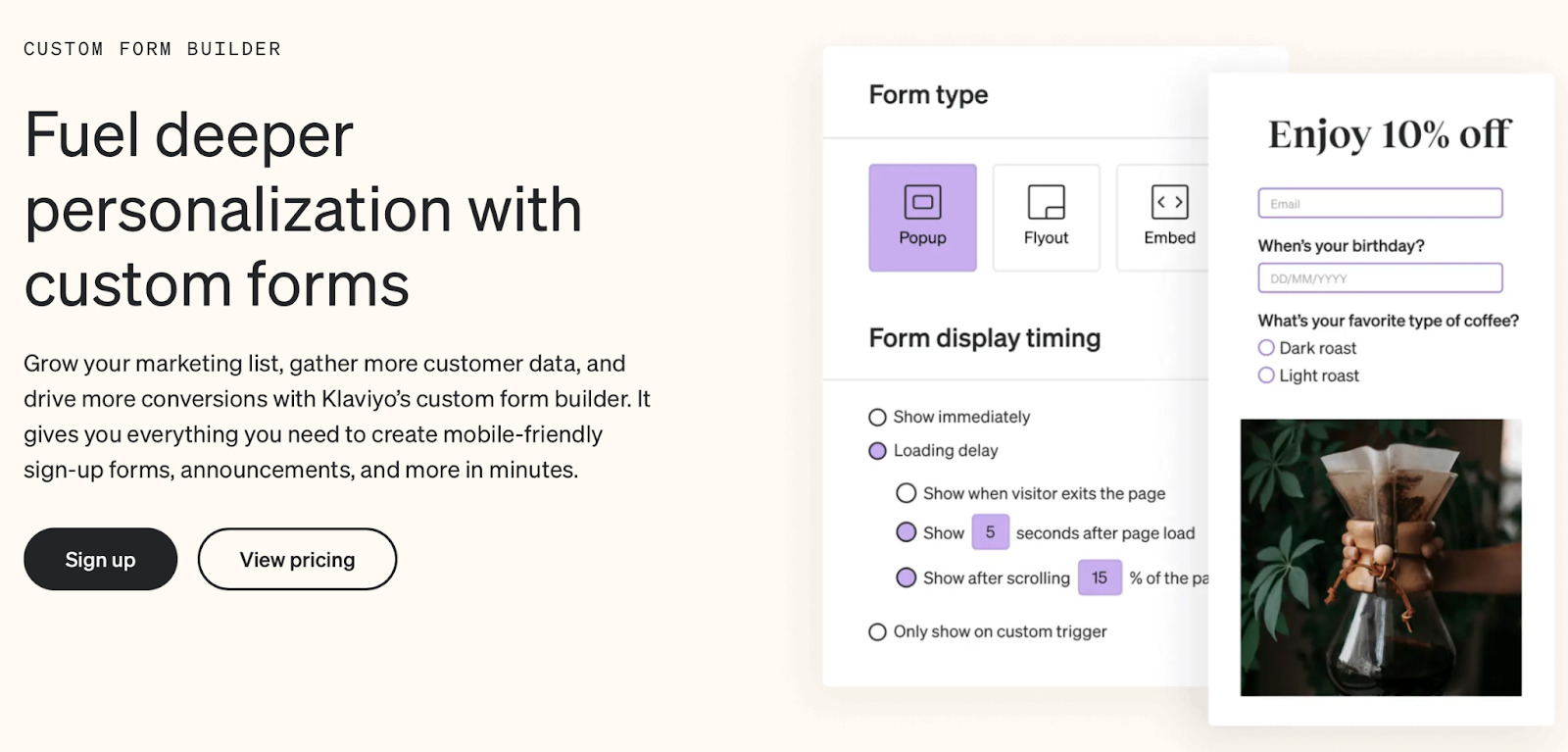 Klaviyo is a robust email marketing platform that also functions as an efficient email capture app. The primary objective of Klaviyo is to leverage cutting-edge technology to empower businesses to create meaningful relationships with their customers through email marketing. Many small to medium sized businesses actively rely on it for its targeted emails and popups.
Through Klaviyo, capturing emails is done with ease by incorporating customized forms and popups on your website. Visitors are prompted to share their email address, which results in a seamless collection of potential leads.
Features
Klaviyo's essential features for email collection include:
Form Builder: Convenient tool to design unique demographic-appropriate forms.
List Segmentation: Divides email lists according to customer behavior.
Pre-built Automation: Stress-free preparation of email marketing campaigns.
A/B Testing: Essential tool for gauging form and email performance.
Popups: Interactive tool that encourages potential customers to engage.
Pricing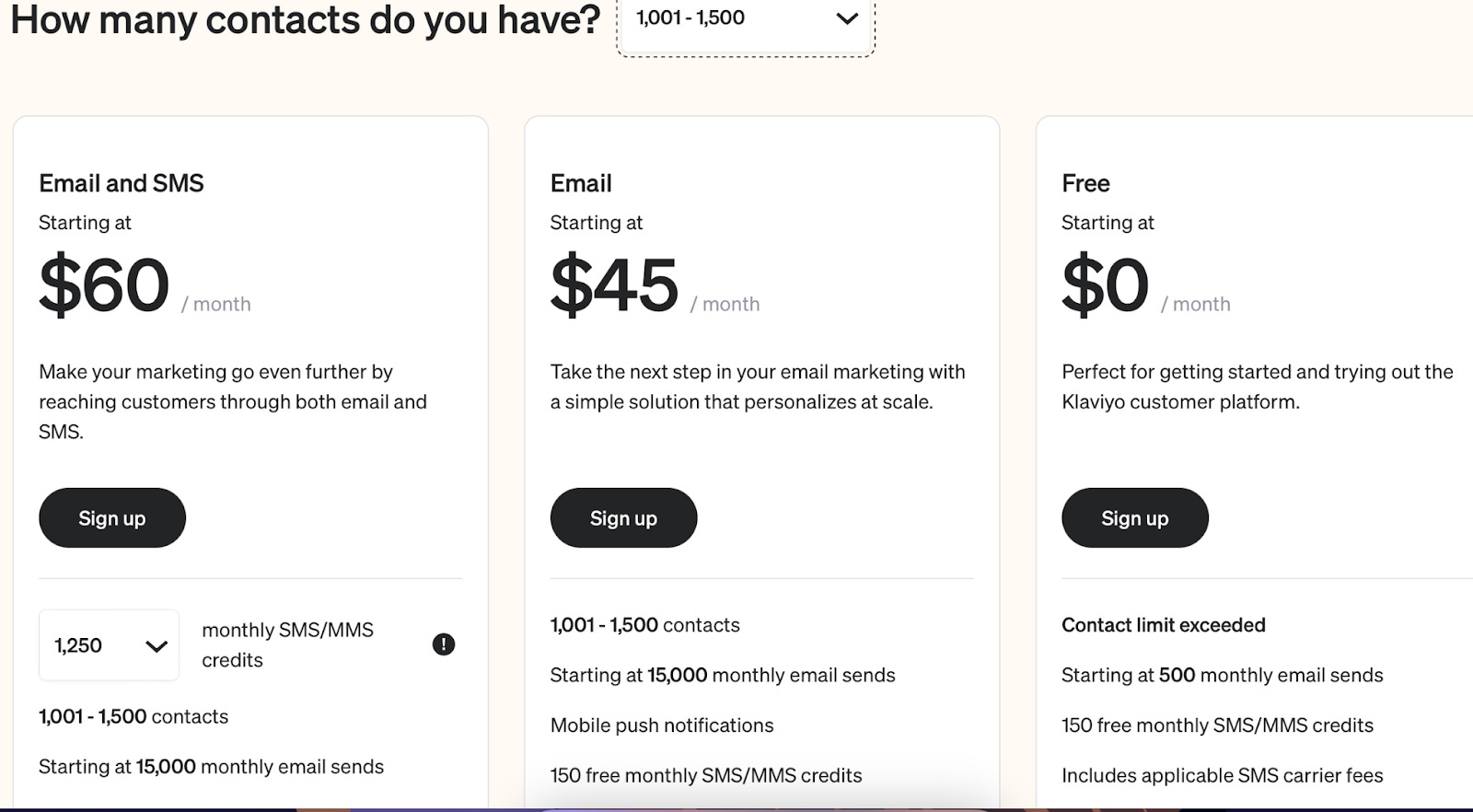 Klaviyo uses a tiered-pricing model based on the number of contacts, starting free for up to 250 contacts. As the number of email contacts increase, the price also scales up. There are no specific plan divisions but a flexible model that grows with your business.
Pros and Cons
Deep integration with ecommerce platforms like Shopify, BigCommerce, and WooCommerce.
Advanced segmentation options.
Versatile form and popup design tool.
Comprehensive free plan for small businesses.
Can be difficult to navigate for beginners.
Might be cost-prohibitive for companies with larger email lists.
Limited pre-made templates compared to competitors.
Email support, not real-time.
Wisepops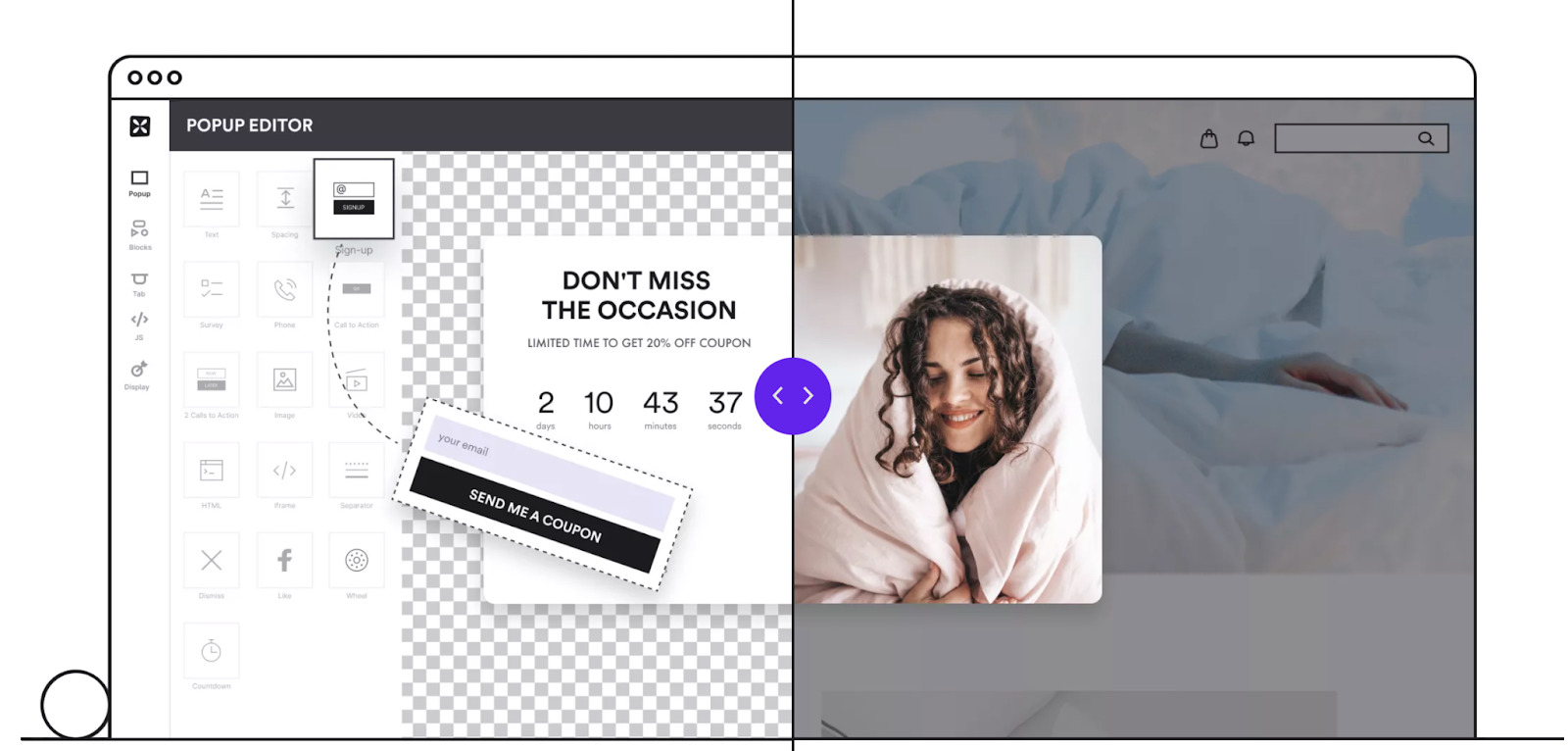 Wisepops is an intuitive, user-friendly software designed for creating striking pop-ups and optin forms for a website's email collection drive. Its purpose is to assist online businesses in capturing leads and optimizing marketing emails. From budding startups to well-established companies, many organizations trust Wisepops' tools for their email marketing campaigns.
Wisepops initiates the email capture process by helping users create engaging pop-ups and optin forms on their website, thereby nudging visitors to share their email addresses.
Features
Wisepops shines in the line-up of email capture software with these integral features:
Drag-and-Drop Editor: Easy-to-use tool to create tailor-made forms.
Advanced Display Scenarios: Customize where and when your pop-ups show.
Real-Time Analytics: Track your campaign's success instantly.
A/B Testing: Compare two variations to identify the most effective one.
CRM Integration: Seamlessly integrates with popular CMS and email platforms like WordPress.
Pricing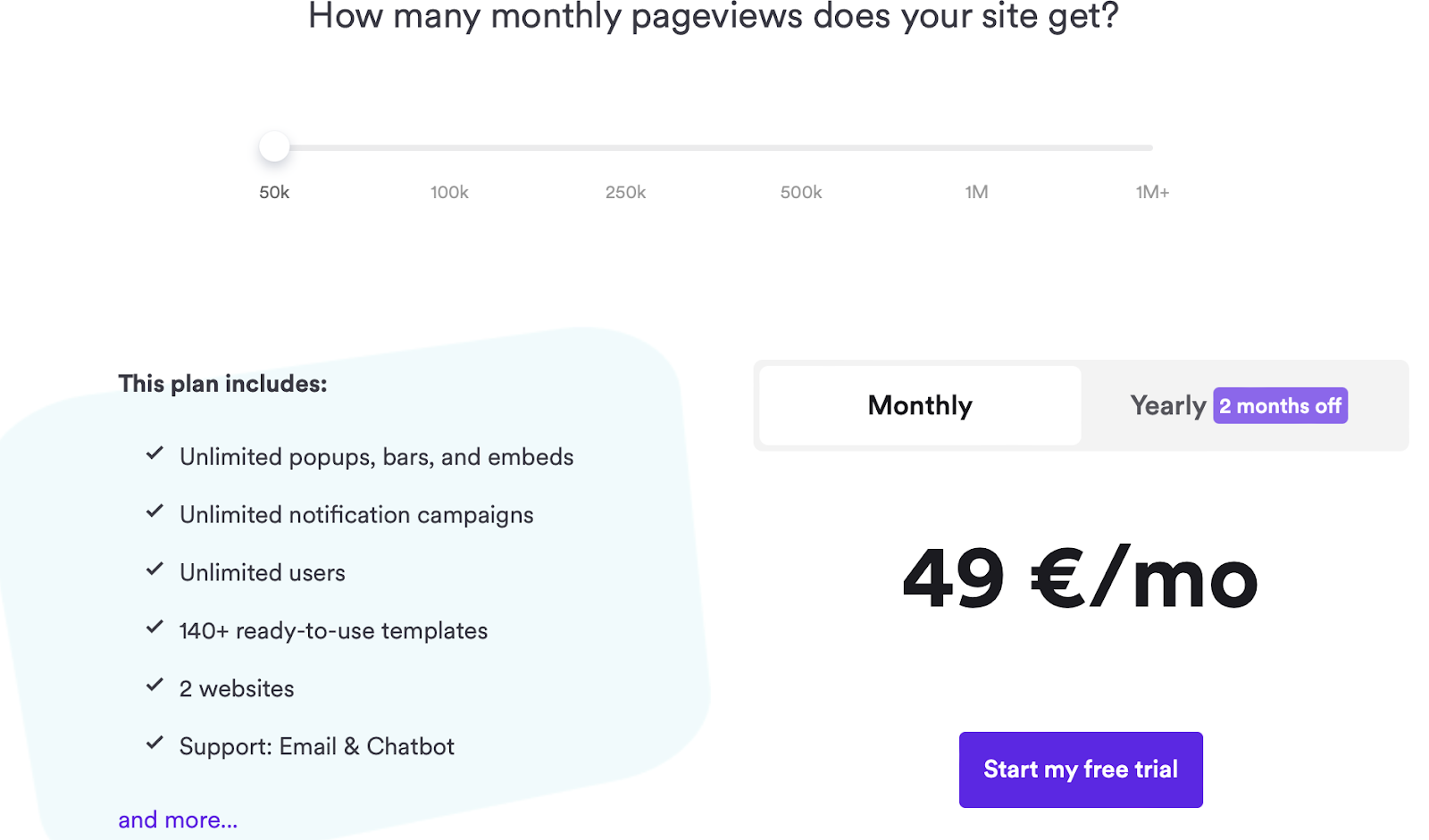 Wisepops follows a sliding price model, with subscription costs based on page views. The starting price is $49 per month for 100,000 page views. Prices increase with greater page views. Although it doesn't offer a free plan, each subscription begins with a 14-day free trial.
Pros and Cons
Easy-to-use form design tool with a drag-and-drop feature.
Multiple kinds of forms and pop-ups available.
Flexibility in pop-up display and targeting.
Excellent customer support.
No free permanent plan available.
Not the cheapest option available.
Advanced targeting options may require a learning curve.
Limited third-party integrations.
Jotform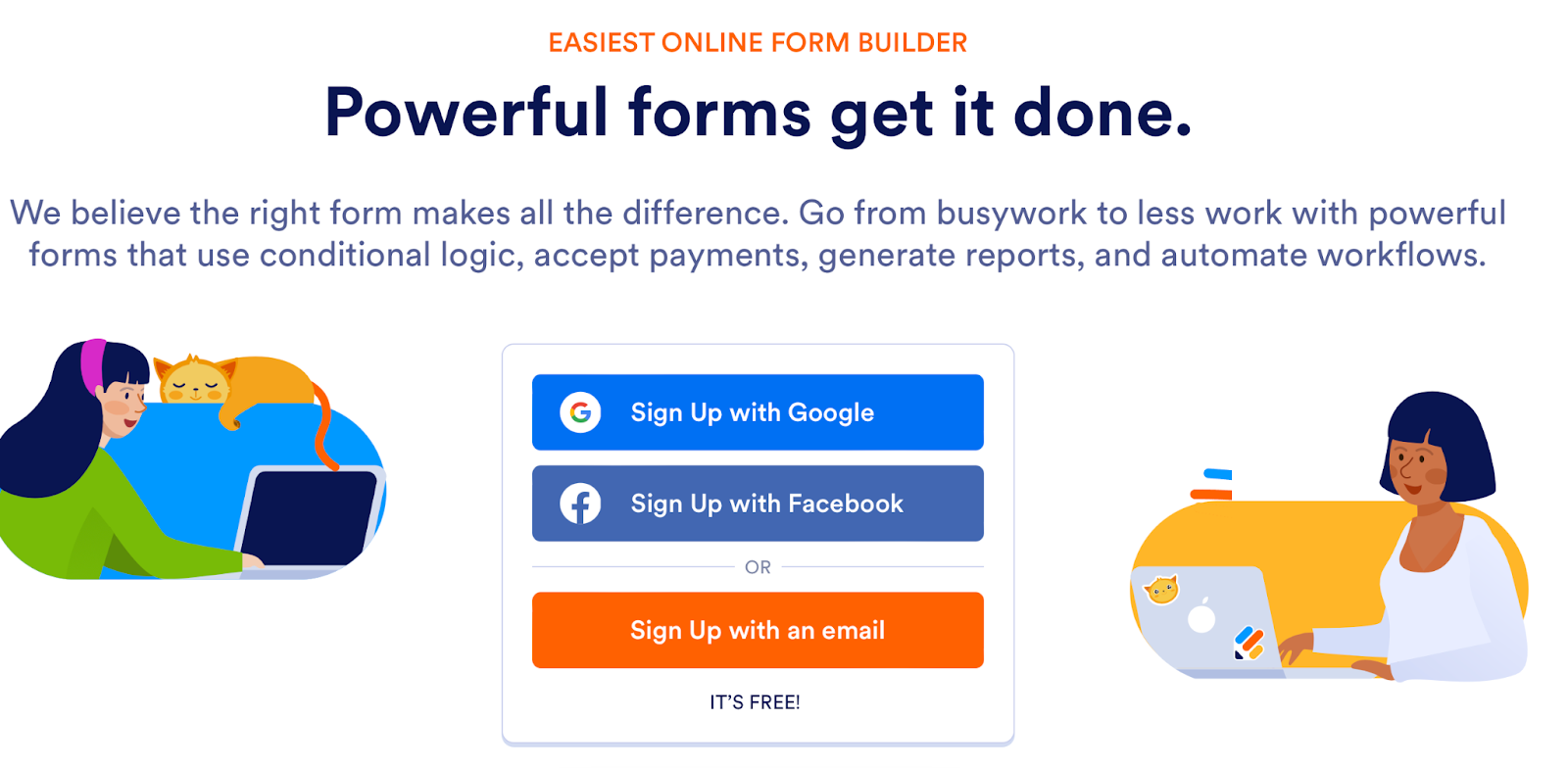 Jotform is an innovative email capture software that specializes in form creation for collecting email addresses for marketing efforts. This tool aims to make the process of collecting emails straightforward and efficient. A broad range of organizations, from startups to large enterprises, leverage Jotform for collecting emails from their website visitors.
Jotform's email collection process is simple and effective. It allows users to create engaging forms and strategically place them on their website to collect emails from visitors.
Features
Jotform proudly presents the following core features:
Form Builder: Provides an easy-to-use interface to create customized forms.
Form Templates: Offers a variety of pre-made templates to help you get started.
Conditional Logic: Lets forms perform specific actions based on user input.
Mobile Forms: Ensures forms are mobile-friendly and responsive.
Integrations: Seamless compatibility with WordPress and other platforms.
Pricing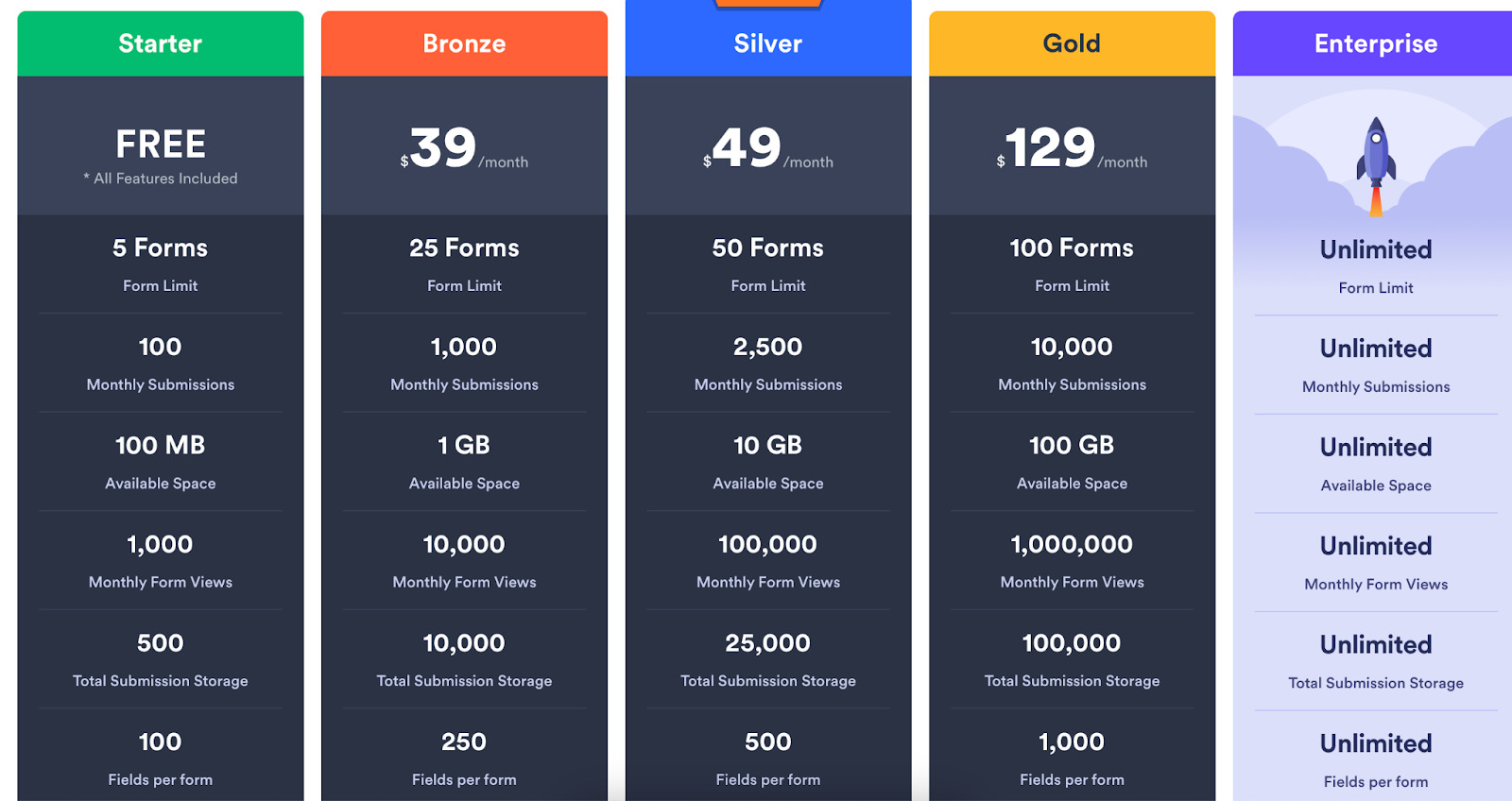 Jotform's pricing structure is based on tiered monthly subscriptions, with a free tier that includes basic features. The paid plans start from 29/month for Silver, and $79/month for Gold. Each plan caters to different business sizes and needs.
Pros and Cons
User-friendly form creator tool with intuitive UI.
Generous free tier available.
Wide range of form templates.
Advanced form features like conditional fields.
Limited customization options in the free plan.
Complete features available only in higher-cost plans.
Can be overwhelming for first-time users.
Additional charges for payment processing in forms.
Gravity Forms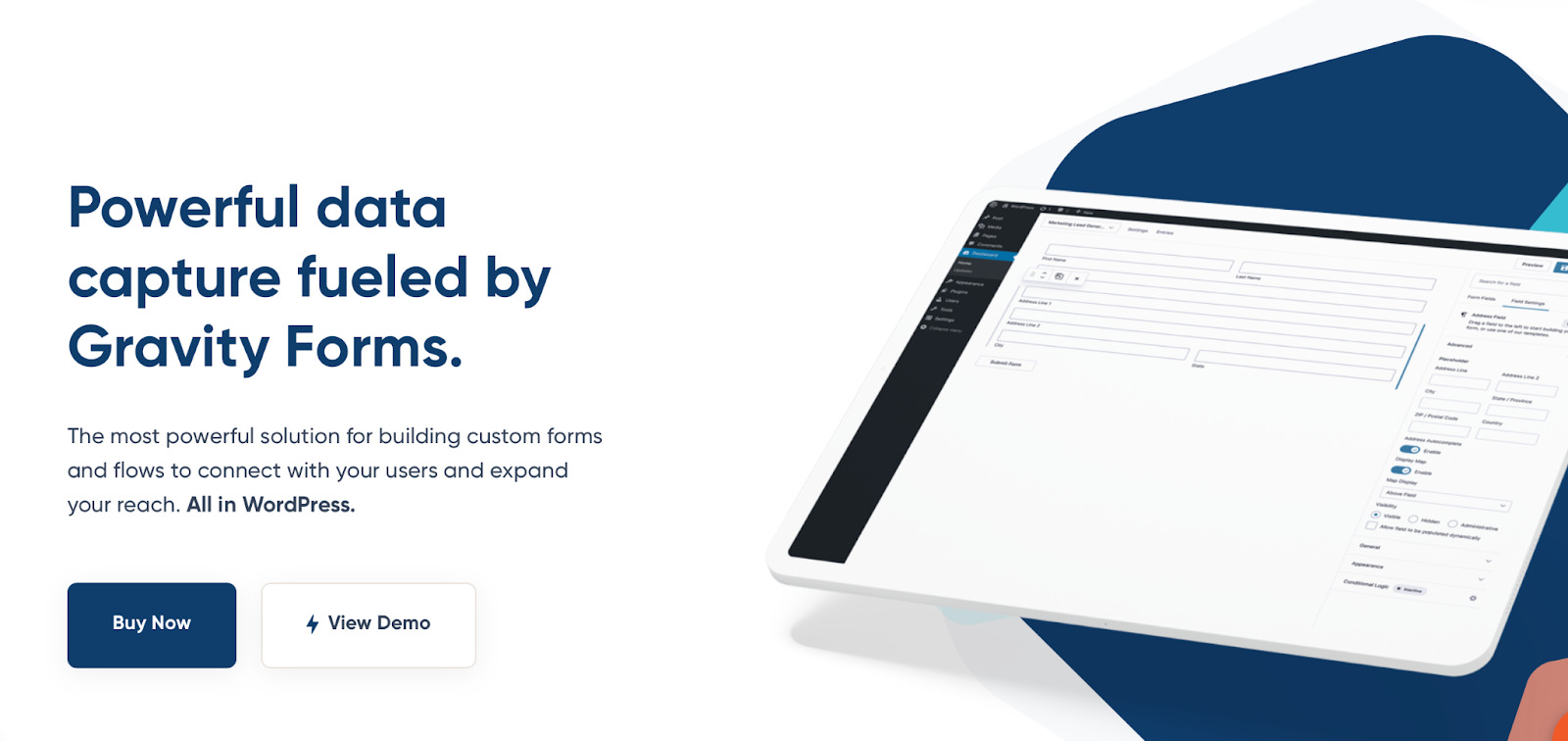 Gravity Forms is identified as one of the best email capture tools exclusively developed for WordPress sites. Its primary goal is to empower businesses in email marketing by creating engaging forms and popups, thereby increasing the rate of email capture. It's a diverse tool that companies of various sizes can utilize effectively.
Gravity Forms operates by letting users create custom forms that can be embedded into WordPress pages to capture emails with minimal effort.
Features
Gravity Forms boosts its reputation as a potent email capture app with these key features:
Form Builder: Allows creation of complex, dynamic forms instantly.
Conditional Logic: Enhances forms by showing or hiding fields, sections, and pages based on user selections.
Scheduled Forms: Schedule forms to be displayed only within specific time frames.
Integration: Seamless integration with WordPress and popular email marketing services.
Pricing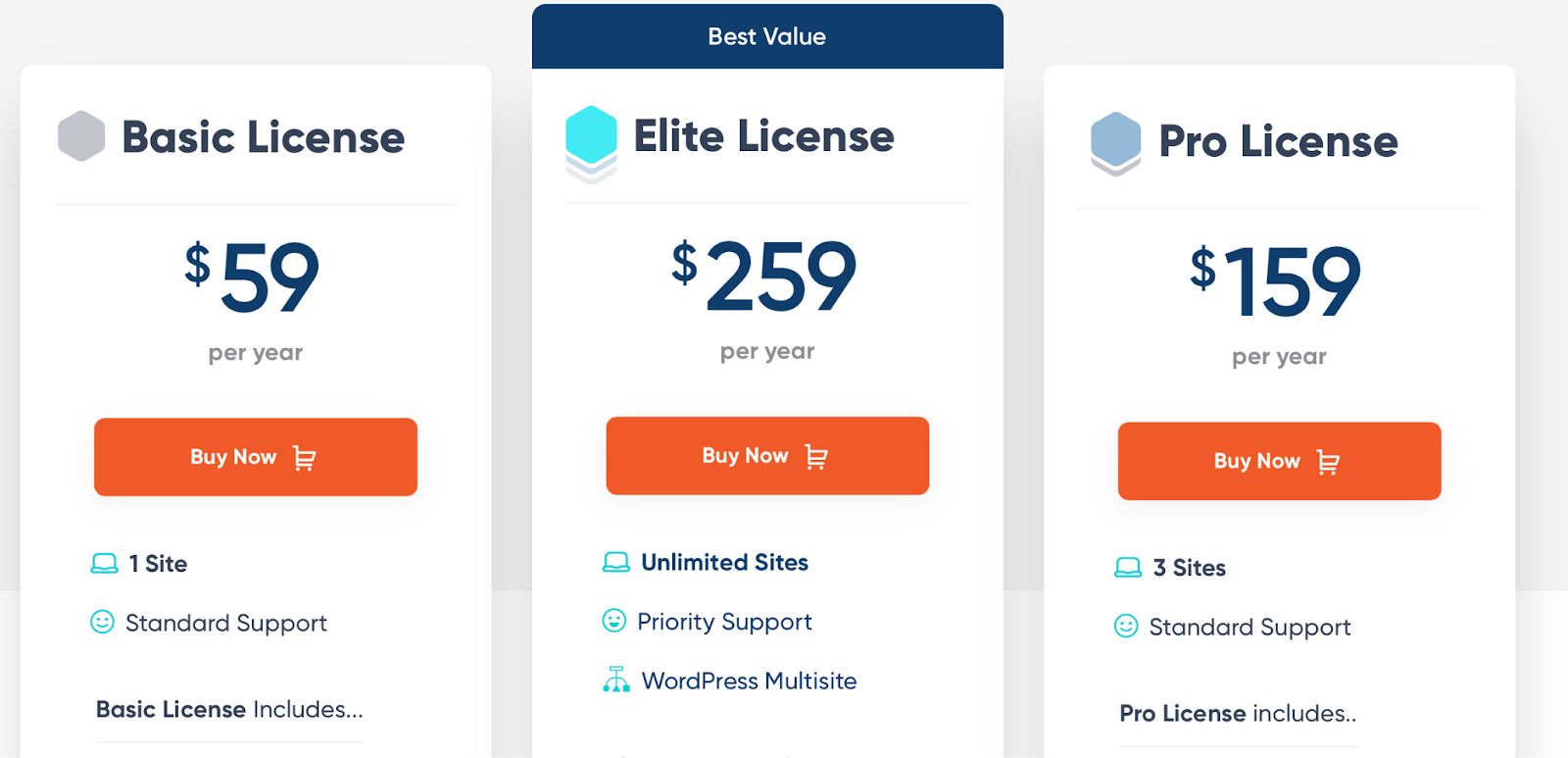 Gravity Forms operates on a licensing model, with no free version. It offers three plans: Basic (159/year), and Elite ($259/year). Each plan varies in terms of features offered, the latter one catering to advanced developers and large businesses.
Pros and Cons
Comprehensive form creation tools.
More than 30 form fields to choose from.
In-depth WordPress integration.
Strong support and frequent updates.
No free plan available.
Exclusively compatible with WordPress, limiting versatility.
Higher learning curve than some competitors.
Premium price for Elite features.
Sumo free capture emails forms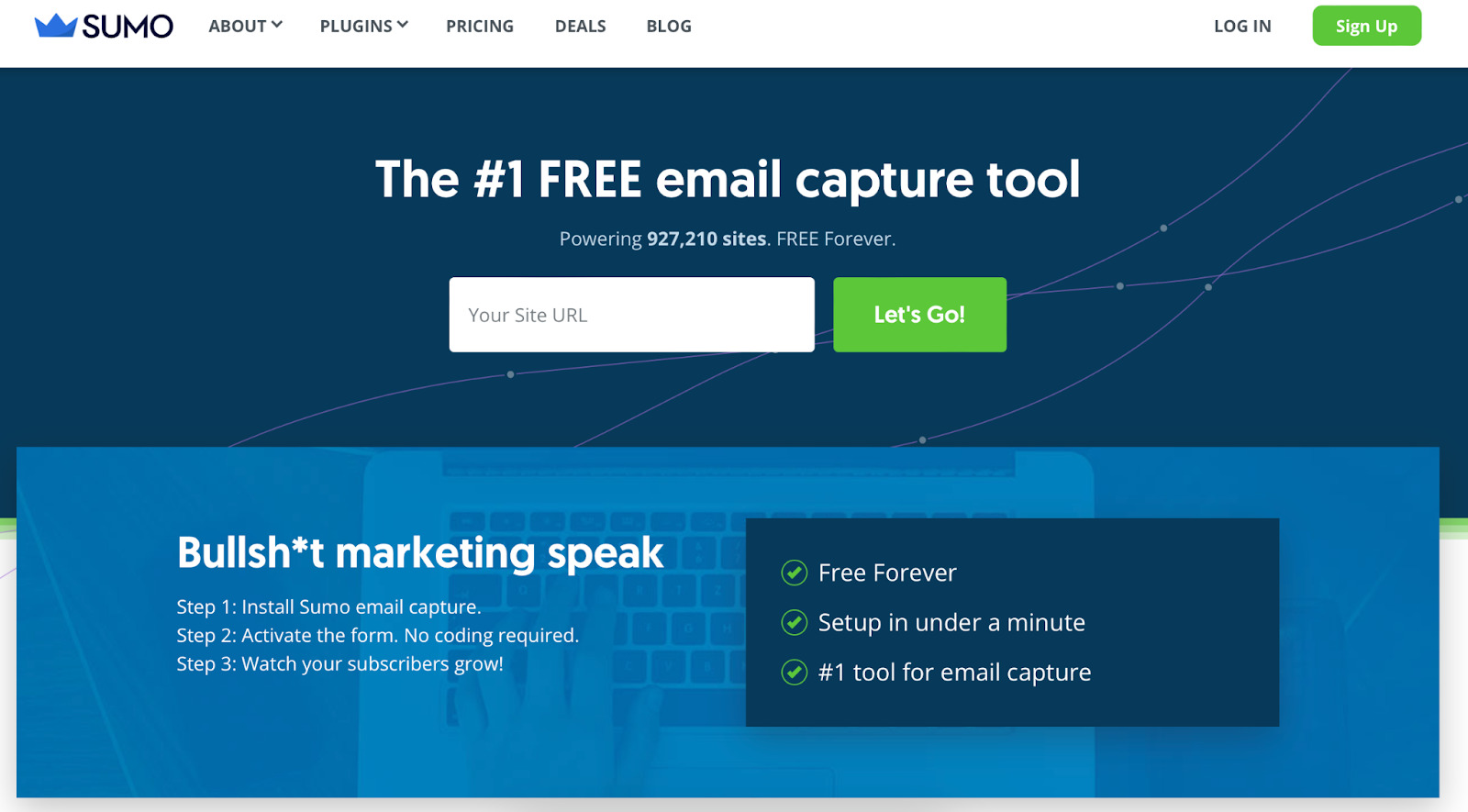 Sumo is recognized as one of the best email capture tools available for free. It aims to serve businesses by optimizing lead capture and enhancing their marketing efforts. Sumo appeals to a diverse audience, from individual marketers to medium-sized businesses.
The email capturing process is fairly straightforward with Sumo. Users are allowed to create engaging opt-in forms and pop-ups which can be positioned strategically on their website to capture leads and grow their email list.
Features
Sumo offers a variety of features that make it a go-to option for email collection:
List Builder: Lets you design beautiful, high-converting forms.
Share: Empowers users to add social share buttons on their site.
Visible Options: Customizable visibility options including pop-ups, scroll boxes, smart bars and inline forms.
Ecommerce integrations: Allowing for direct connections for online stores.
Pricing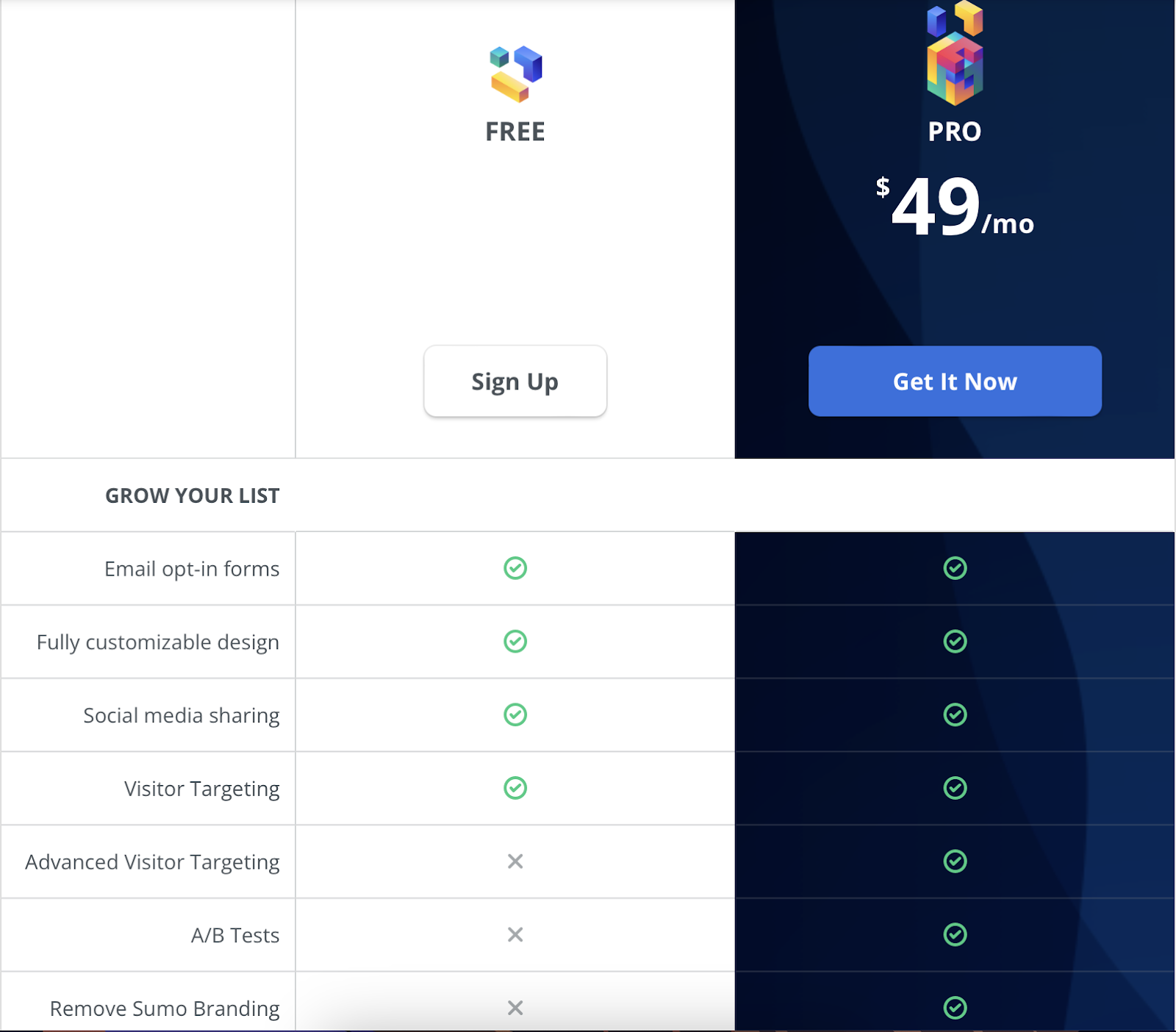 Sumo offers a free plan which provides access to the basic email capturing tool. For access to advanced features, there's a paid profession plan at $39/month. It functions on a subscription-based pricing model.
Pros and Cons
Free option gives access to basic features.
User-friendly interface makes it easy to use.
Compatibility with ecommerce platforms for online stores.
Variety of form options and triggers available.
Pro plan can be higher priced for small businesses.
Limited options in the free plan.
Can face issues in integrating with some CMS platforms.
Limited customization and design options in the free version.
How to choose the best email capture software 
Choosing the best email collection software involves several key considerations. Look for an intuitive UI that simplifies form creation and customization. Ensure the software integrates seamlessly with your email marketing platform and website's CMS. A top-notch system should offer responsive form designs, A/B testing, and solid analytics to track your efforts. Finally, consider pricing models and the availability of features within your budget. The ultimate goal is finding a software that offers flexibility, ease of use, extensive functionality, and positive ROI for your email collection efforts.
FAQ on email capture tools
What is Email Capture and Why Does It Matter?
An email collection tool is a software used for capturing email addresses from various sources such as a website, aiming to build an email list for marketing purposes. Email capture is vital as it allows businesses to engage directly with potential customers, nurturing relationships, boosting conversions, and driving customer retention, making it a cornerstone of effective digital marketing.
How to do email collection?
With Dashly, you can capture emails in a form of a lowly conversation using an AI chatbot. Simply choose one of the ready-made templates or create the chatbot flow in a visual builder. Think over the offer to interest people with: PDF book, free consultation, free template, guide, etc. Craft the chatbot flow based on this offer, add lead qualification questions. Then decide whom, when, and where to engage with such a chatbot. Press "Launch" and enjoy the leads flow in your pipeline.
How can I collect emails for free?
Dashly.io offers a free trial of their chatbot, which serves as an effective email capture tool. You can set up the chatbot to initiate engaging conversations with website visitors and incorporate a form within the chat to capture email addresses. This process contributes to lead capture while building your email list. Consequently, these captured emails can then be utilized for personalized marketing efforts, turning leads into loyal customers.
How can I improve my email capture?
— Appealing Design: Create engaging forms and pop-ups suited to your brand. 
— Placement: Strategically position forms and pop-ups across your website.
— Mobile Optimization: Ensure tools are responsive for mobile viewing.
— Incentivize: Offer free resources or discounts to prompt sign-ups.
— Simplicity: Make forms easy and quick to fill out.
— Privacy Assurance: Assure users their email is in safe hands.
— Testing: Use A/B testing to figure out conversion-boosting strategies.