As a Dashly growth marketer, I've seen businesses struggle with customers retention. Dropped carts, abandoned product pages — sounds familiar, doesn't it? But, guess what? With the right customer retention tools, you can turn this entire game around. 
That's where our must-have customer retention tool list steps in! We're lifting the curtain on 15 top customer retention software options, ready to give your customer retention automation a boost. 
So, buckle up and let's dive deep into the world of customer retention tools that can transform occasional visitors into lifetime customers. 
Let's go!
Dashly customer retention software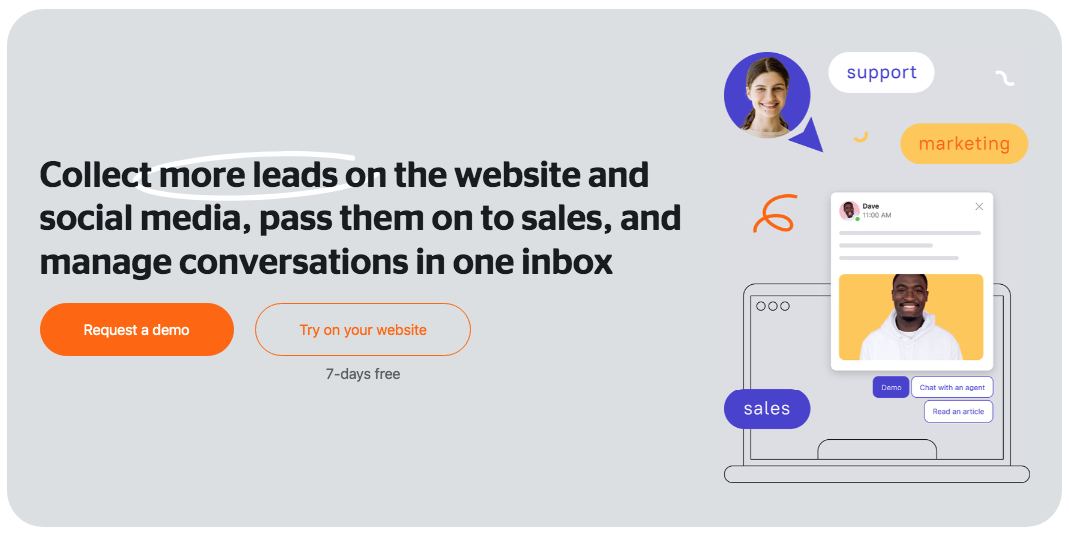 Dashly is a conversational marketing platform to help marketers and sales managers hit their MQL and SQL quota and increase conversion rates at every stage of the funnel. To boost customer retention, businesses implement service to track of website visitors' behavior: where they come from, what pages they viewed, what CTAs they clicked. Then, they use this data to potential customers at the right moment with pop-ups, chatbots and emails.
For example, your website has 100K visitors per month with 2% conversion rate (overage CR) into a target action. Thus, you have 2000 conversions monthly, which is a great result. But with Dashly tools you can increase this number to 2,4% and get +400 conversions. 
Features to improve customer retention
Chatbot to re-engage customers on website and messengers.
Triggered emails to send personalized follow-ups.
Knowledge base to reply to customers queries 24/7.
In-app popup messages with reminders.
Lead card with all the customers interests, so you can segment them and personalize communication.
Free templates and visual builder.
30+ integrations with your fav tools.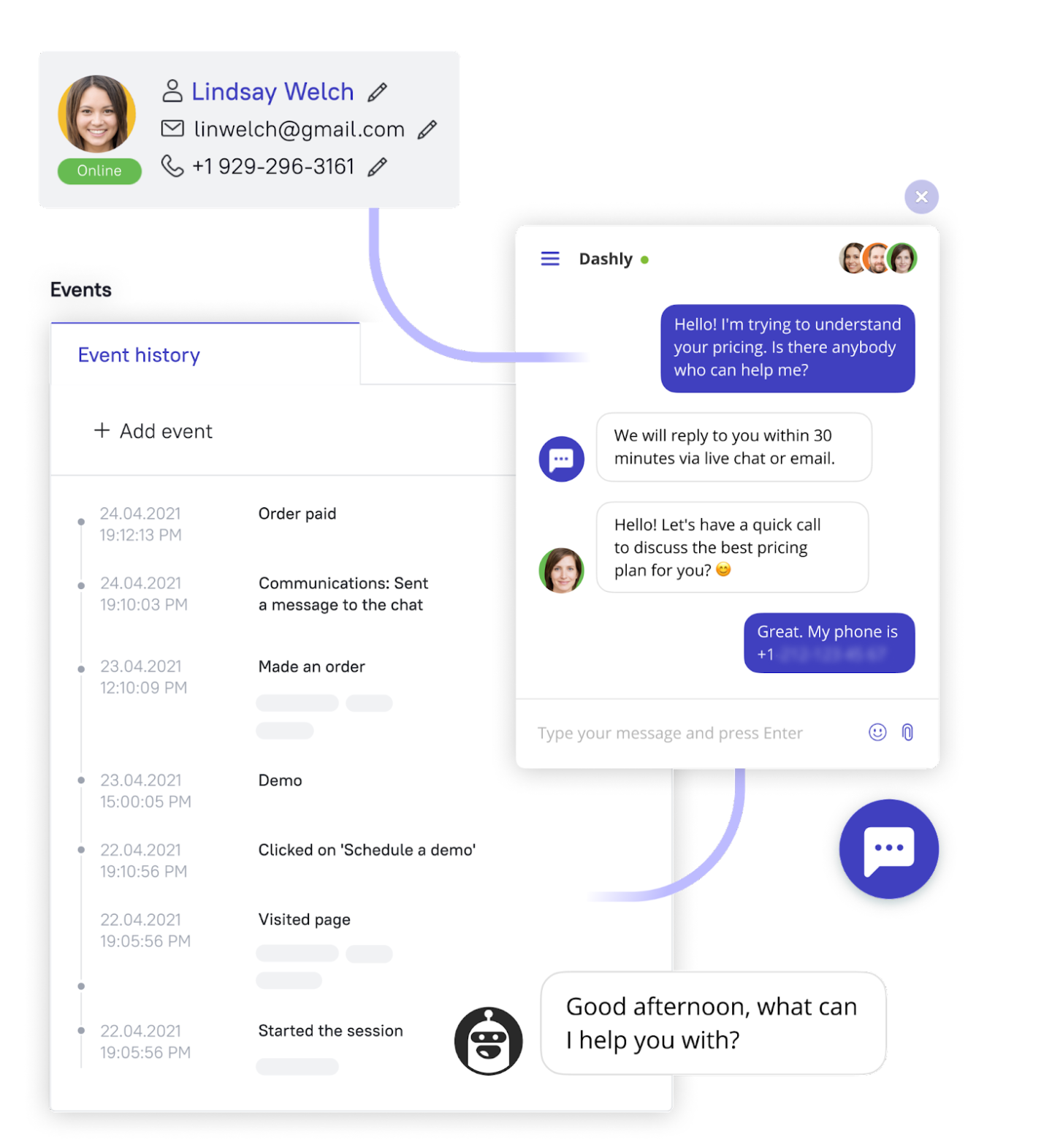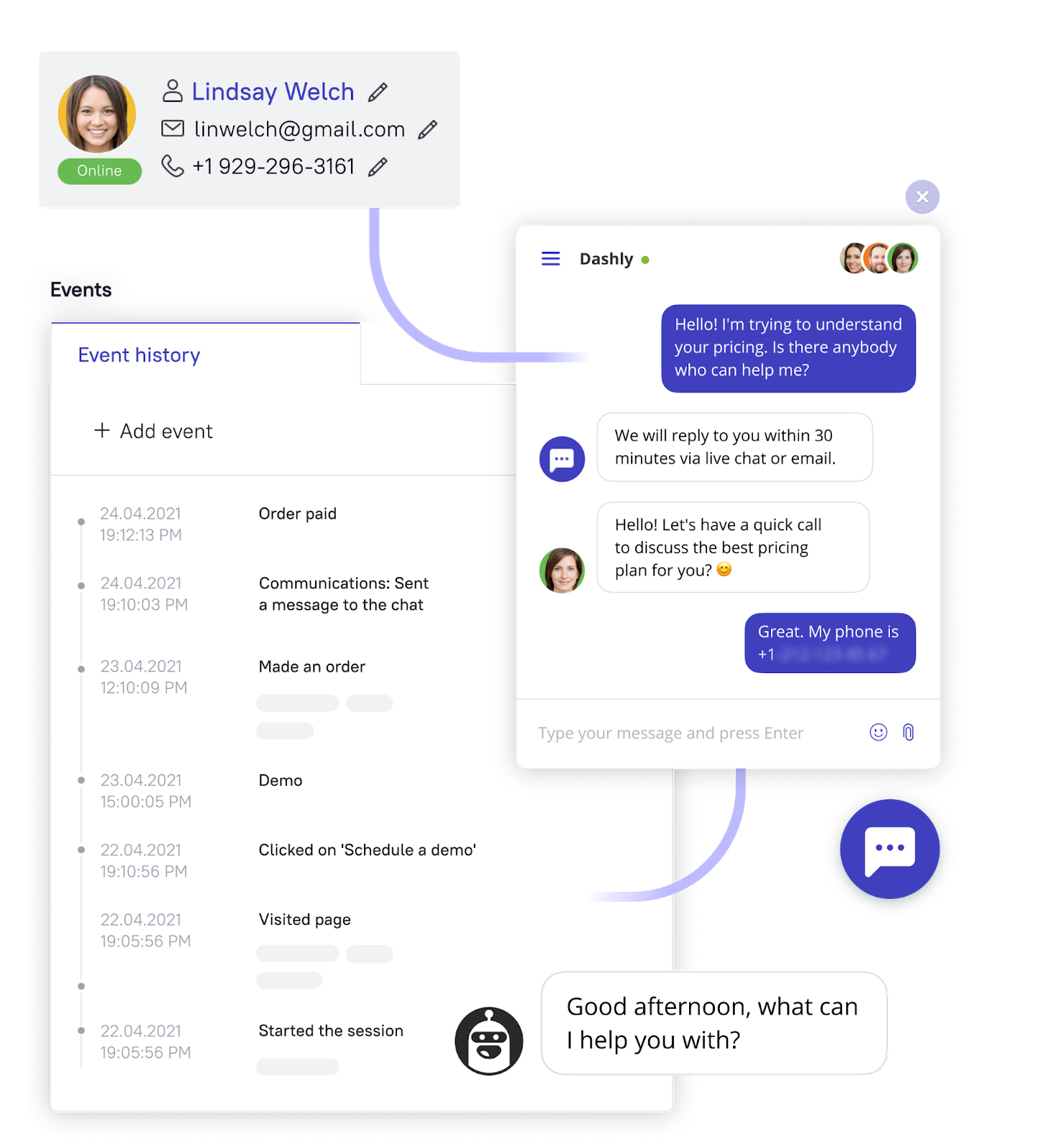 Pricing
Dashly customer retention tool offers you transparent pricing for any budget that doesn't depend on the number of agents and contacts and starts from $39/mo. It depends on your monthly website traffic and the add-ons you choose to enable.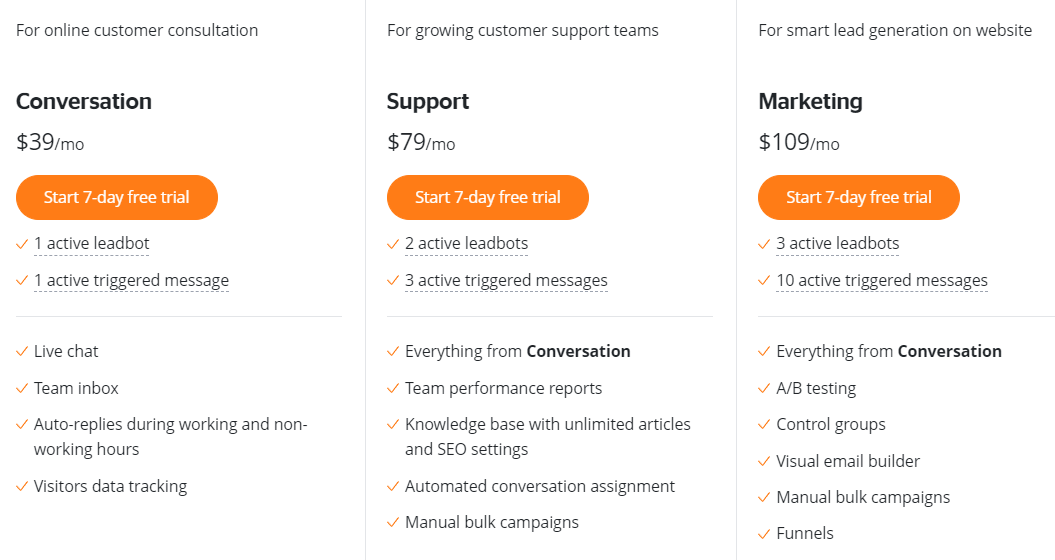 To make your choice reasonable, we provide a 7-day free trial license on the tool.
Pros and cons for customers
✅ Free plan.
✅ An unlimited number of agent seats.
✅ 24/7 customer service.
✅ Detailed results on user tracking on website.
✅ Mobile apps (IOS, Android).
✅ Ability to work with leads that were inactive for 30 days.
❌ Limited segmentation options.
❌ No Call and voice services.
Intercom for your customer retention strategies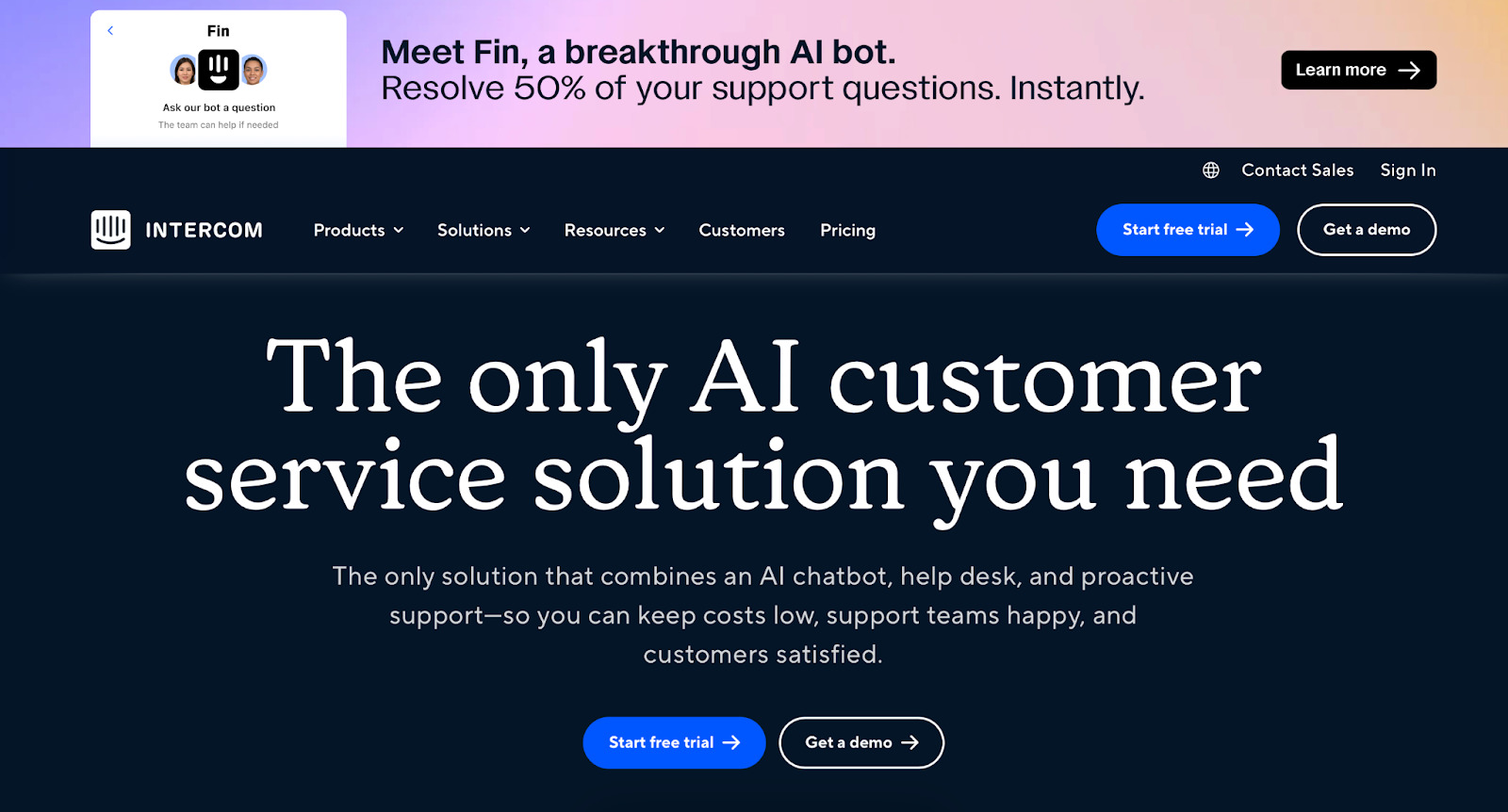 Intercom, a customer service software, offers a suite of products built to enhance customer retention and establish loyalty. By bridging communication between businesses and their customers, Intercom seeks to foster robust relationships. Major businesses like Amazon and Shopify turn to this platform for its effective combination of messaging, management, and marketing tools.
Product features
Customer Segmentation: Segmentation allows businesses to group customers based on behavior and demographics, enabling personalized engagement and improving retention.
Automated Customer Engagement: The tool allows automating personalized messages based on customer behavior for timely interaction, increasing customer retention.
In-app Messages: They allow you to educate your users about new features or functionalities in your product. Increased product understanding leads to higher customer retention.
Customer Feedback: Intercom provides tools to collect, organize, and analyze customer feedback, helping to make data-informed decisions and thus boost customer happiness and retention.
Predictive Analytics: Using artificial intelligence, predictive analytics tool forecasts customer behaviors and identifies those at risk of churn, enhancing retention.
These tools, when used effectively, can substantially optimize the customer retention strategy of businesses.
Pricing
Based on the tools and features chosen, pricing starts at $39/month. Intercom includes a 14-day trial period. Four pricing tiers are available:
Essential: $39/month, ideal for startups.
Pro: $99/month, perfect for growing businesses due to advanced analytics and customization options.
Premium: Custom pricing, designed for large companies requiring comprehensive features.
Free: Supports up to 5,000 contacts and basic features, suitable for startups and small businesses.
Pros and cons for customers
✅ Robust customization and flexibility.
✅ Comprehensive customer retention tools.
✅ Efficient customer service.
✅ In-depth customer analytics.
❌ Complex for new users.
❌ Need to integrate several products to build a complete system.
❌ Key tools confined to premium tiers.
❌ Potential cost barrier for smaller businesses.
Help Scout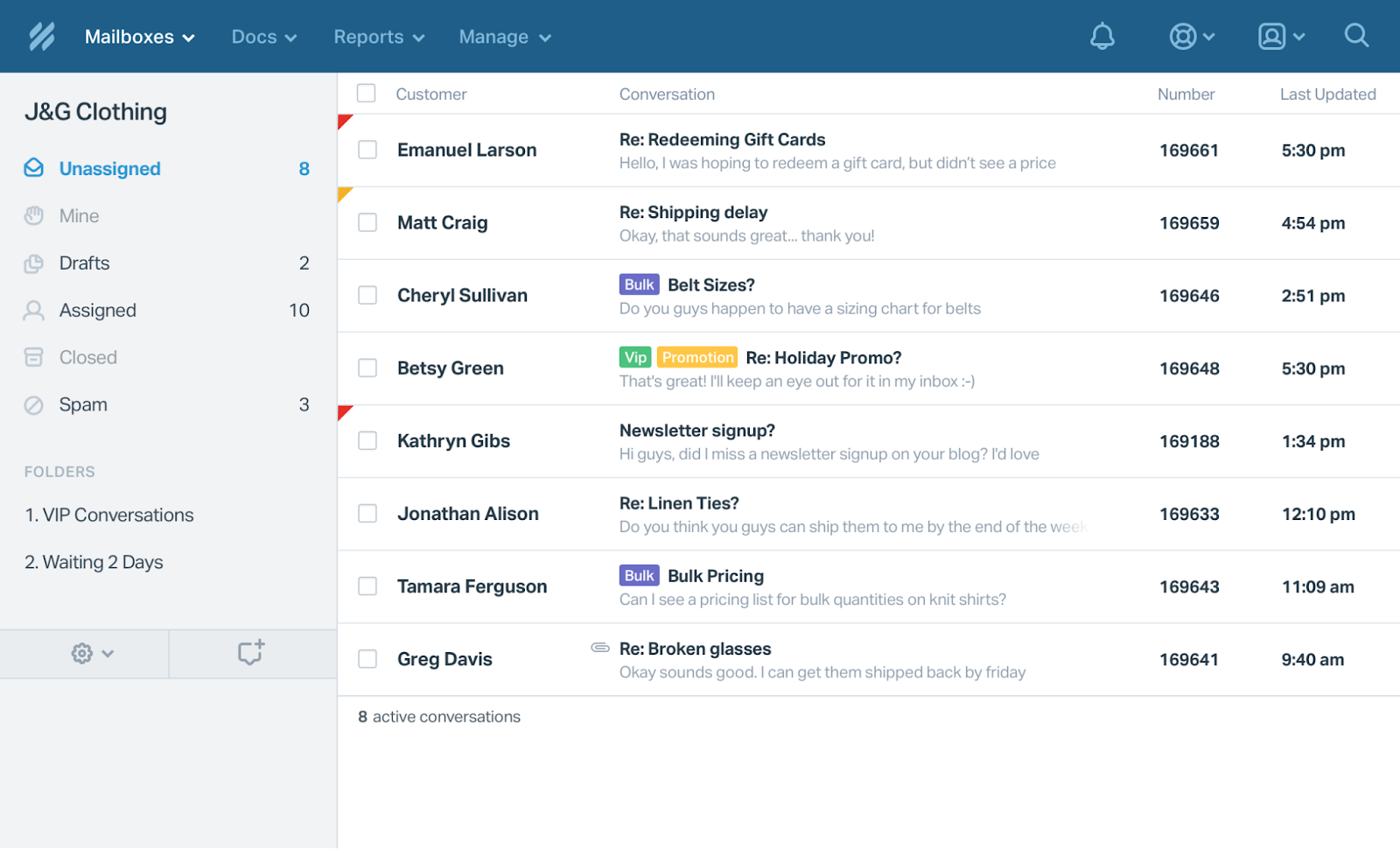 Help Scout is a customer service software designed to help businesses deliver remarkable customer experiences. It offers tools that create a more personalized and effective method of communication between businesses and their customers. This retention automation platform aims at building customer loyalty and facilitating retention. Companies like Buffer, Shopify, and Grubhub employ Help Scout to convert their one-time users into repeat customers.
Retention tools it provides
Shared Inbox: Facilitates team collaboration, ensuring consistent and timely customer responses.
Help Desk: Streamlines customer inquiries across multiple channels into one organized place.
Automation Workflows: Enhances customer service by automating repetitive tasks.
Knowledge Base: Provides useful product guides to enhance user understanding and satisfaction, encouraging repeat purchase.
Reports and Analytics: Offers insightful customer data for improved marketing decisions.
Pricing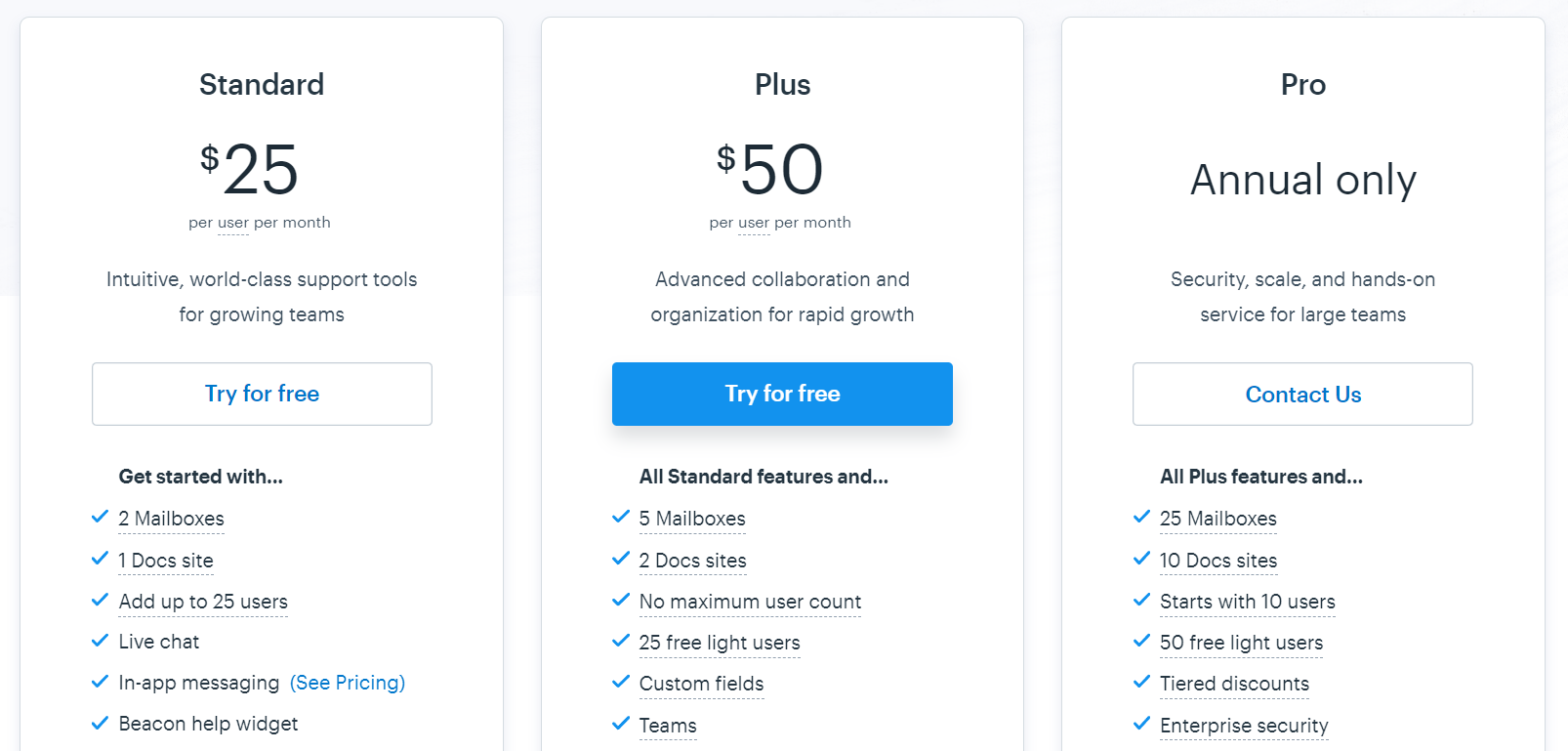 Pricing is based on the tools and number of users, starting from $25 per user/month. There's a 15-day free trial available. Pricing plans include:
Standard: Costs $25/user/month, best for small teams needing basic features.
Plus: Priced at $50/user/month, offering advanced features for growing businesses.
Pro: Custom pricing tailored for larger businesses needing more comprehensive capabilities.
Pros and cons
✅ Intuitive interface that simplifies customer service.
✅ Shared inbox enhances team collaboration.
✅ Extensive automation options to optimize customer retention.
✅ In-depth analytics and reporting for strategic decision-making.
❌ Limited third-party integrations.
❌ The need for a certain level of technical expertise to automate workflows.
❌ Advanced features only available in more expensive plans.
❌ Per-user pricing could be relatively high for larger teams.
Baremetrics customer retention analytics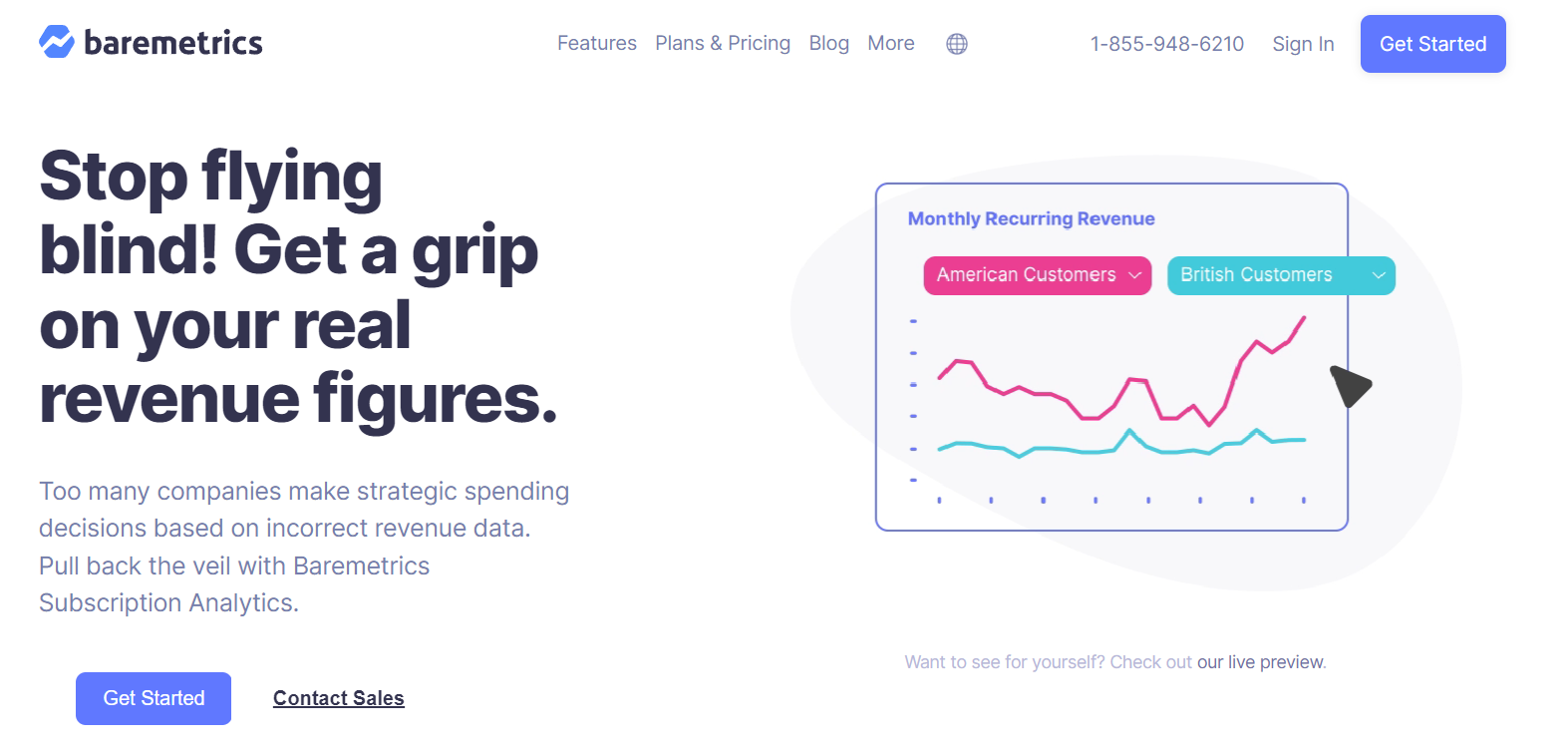 Baremetrics is a customer retention SaaS aimed at simplifying analytics and providing actionable insights for businesses. Their tools offer value through their ability to track and analyze financial and customer metrics, which helps businesses implement improved customer loyalty strategies. With Baremetrics, companies like ConvertKit and Buffer aim to transform their one-time customers into repeat purchasers.
Features
Retention Analysis: Provides coherent data on churn, facilitating the development of efficient retention strategies.
Trial Insights: Tracks trial conversion rates to optimize your product marketing.
Email Reports: Automates KPI reports for regular updates, ensuring teams make data-informed decisions.
Revenue Recognition: Complies with ASC 606 accounting standards, ensuring your business's financial health.
Cohorts: Monitors customer behavior over time, helping to predict and reduce churn.
Pricing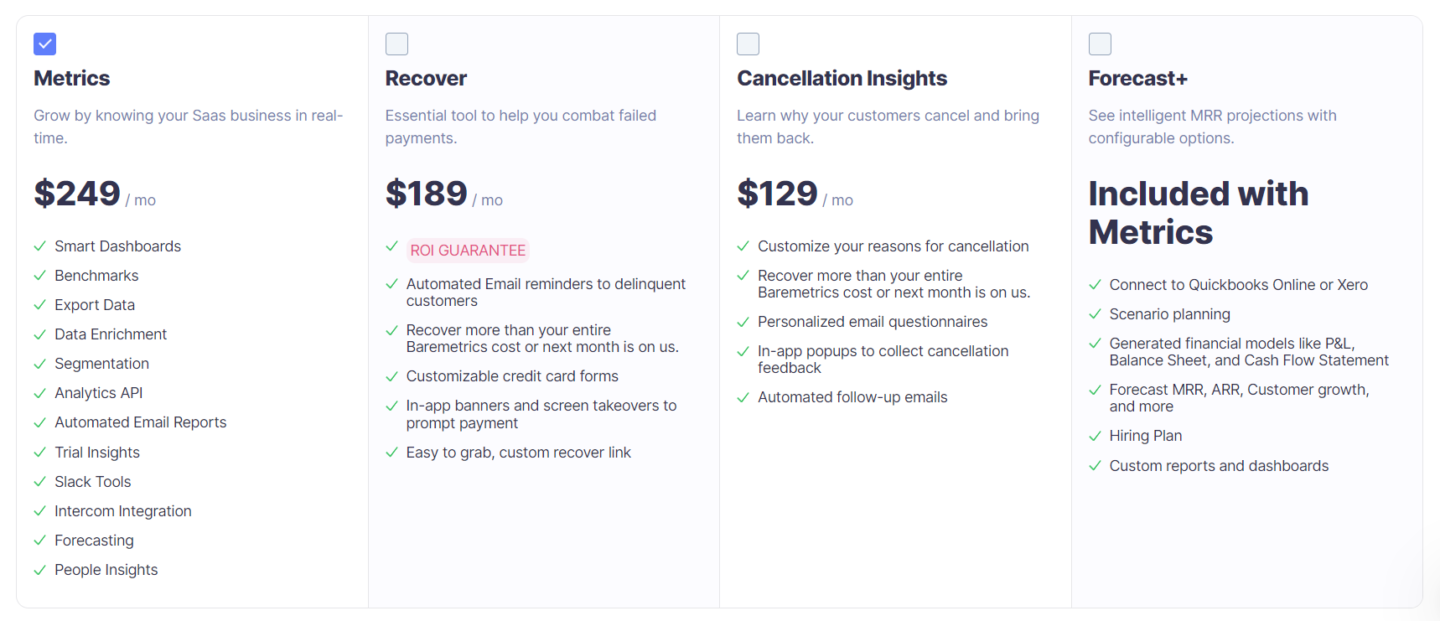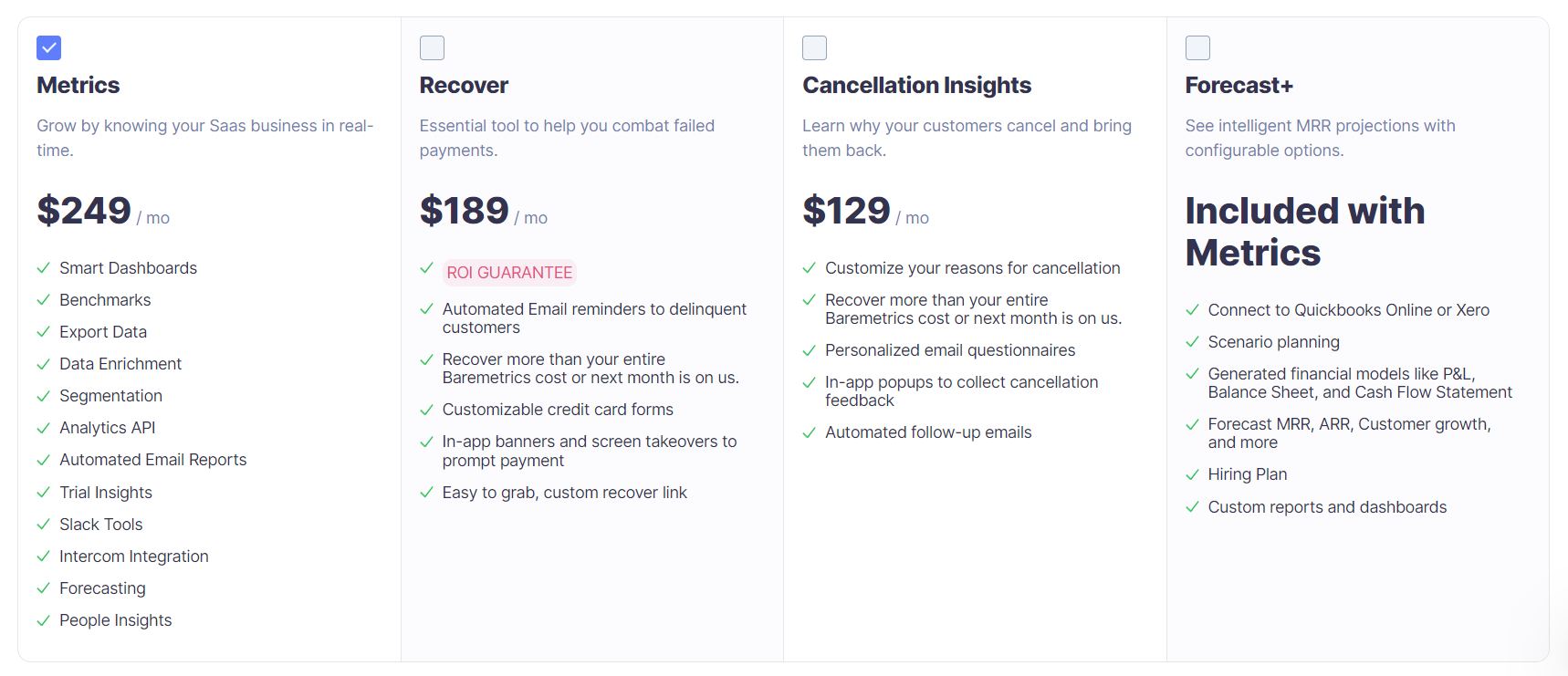 The pricing is based on the monthly recurring revenue of the businesses, starting from $69 per month; a 14-day free trial is available. 
Pros and cons for customers
✅ Robust metrics and analytics.
✅ Excellent for tracking revenue goals.
✅ Cohort feature enhances customer understanding.
✅ Regular, automated reporting.
❌ Learning curve for non-analytical users.
❌ Limited integrations.
❌ Slow loading times with large datasets.
❌ Pricing may be prohibitive for smaller businesses.
Hotjar

Hotjar is a customer service software aimed at improving user behavior understanding and enhancing customer retention. This tool aids businesses to visually interpret customer engagement and streamline their product for better experiences. Hotjar nudges customer loyalty by paving ways for tailored customer interactions. Notable brands like HubSpot, Dyson, and Microsoft harness Hotjar to optimize customer experience.
Features 
Heatmaps: Exhibits user interaction on your site, fueling improvements that can enhance retention and booster repeat purchases.
Session Recordings: Capture user interactions, pinpointing areas causing customer disengagement.
Conversion Funnels: Identifies at what stage most customers leave your site, aiding in optimizing those stages for retention.
Form Analysis: Insights into form fields that users find taxing or leave blank help improve the user journey and boost customer satisfaction.
Feedback Polls and Surveys: These tools allow collection of direct customer feedback to foster personalization and continuous improvements.
Pricing

Pricing is based on data collection volume, commencing at $32 per month (billed annually) and offers a 15-day free trial. Hotjar has three plans:
Basic: Free forever, ideal for individuals or startups with up to 35 daily sessions.
Plus: €32/month, designed for businesses with up to 100 daily sessions.
Business: Starts at €80/month for businesses with 500 daily sessions.
Scale: starts with €171/mo per 500 daily sessions.
Pros and cons for customers
✅ Visual representation of customer interaction data.
✅ Detailed conversion funnels' monitoring.
✅ Comprehensive feedback mechanisms.
✅ Perspicuous heatmaps for user engagement.
❌ Video recordings may require extensive storage.
❌ Limited customization options.
❌ Advanced features available only at higher pricing tiers.
❌ May slow down website performance with high-traffic sites.
ActiveCampaign customer retention platform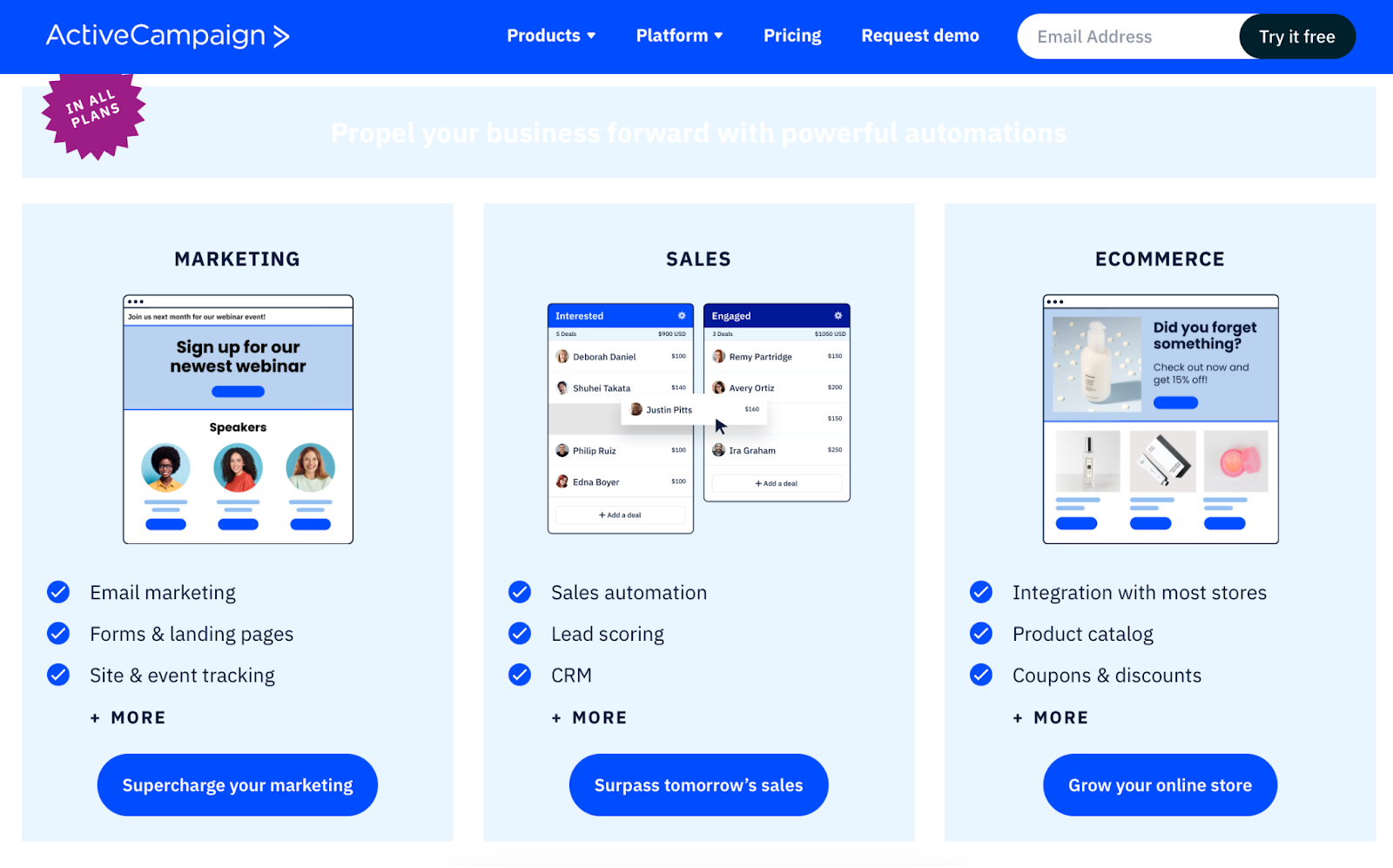 ActiveCampaign is a customer retention platform that specializes in marketing automation, email marketing, and CRM. The company's main goal is to provide businesses with the tools they need to make meaningful connections, thereby increasing customer retention and loyalty. Companies of varying sizes, including small businesses and enterprises, across different sectors, harness ActiveCampaign to convert one-time customers into repeat ones.
Features to improve customer retention 
Email Marketing: Automates personally targeted emails to maintain customer engagement and encourage repeat purchases.
Sales CRM: Manages customer data and track interactions to optimize sales and retain customers.
Marketing Automation: Provides automated workflows for timely and personalized customer communications.
Site Tracking: Tracks user behavior on your website to collect data, personalizing user experience and predicting future actions.
Segmentation: Groups customers based on behaviors, preferences, and data to deliver targeted and effective marketing.
Pricing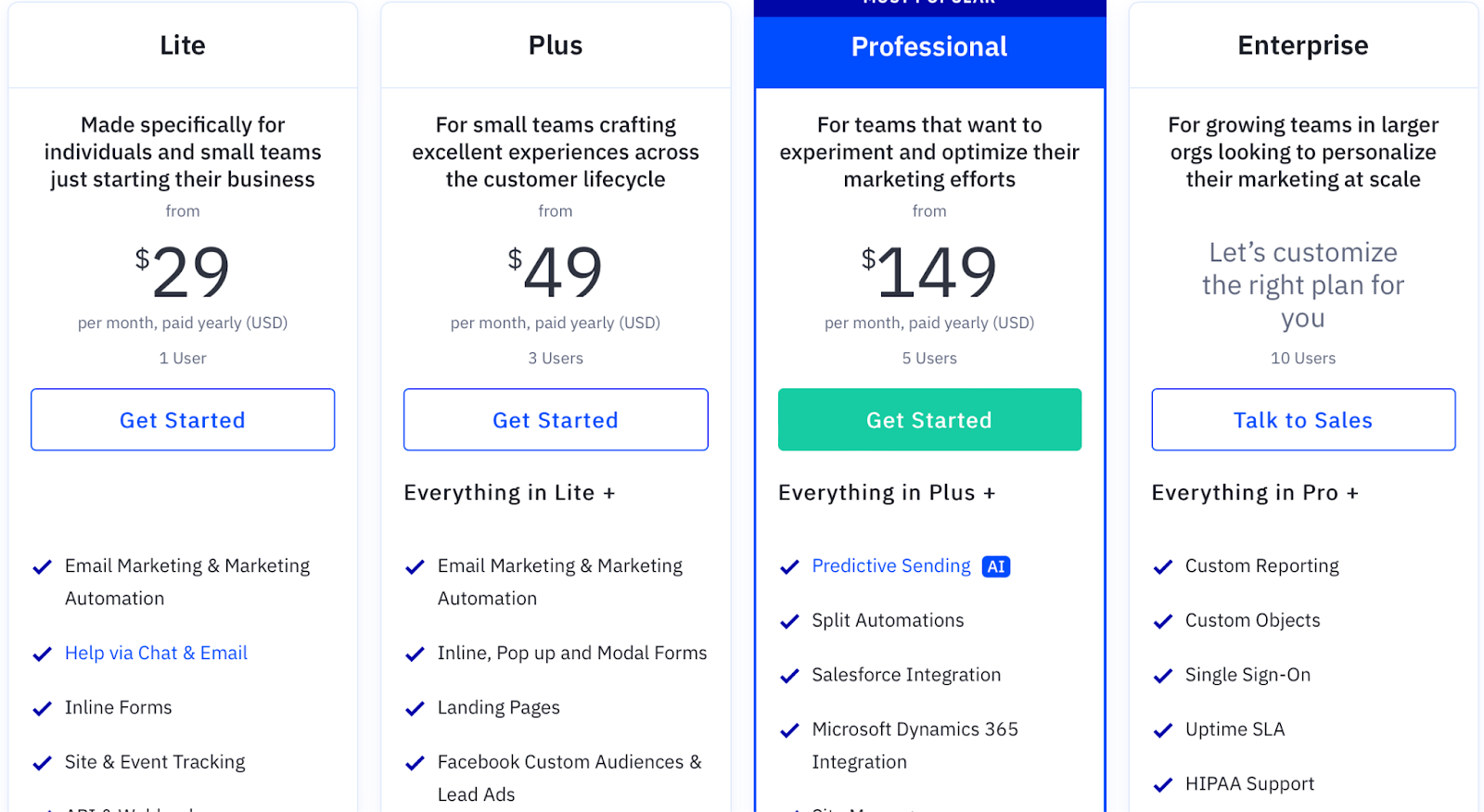 ActiveCampaign's pricing is based on the number of contacts and the plan chosen, starting at $29 per month. A 14-day free trial is available. There are four plans available.
Pros and cons
✅ Comprehensive automation tools for marketing.
✅ CRM integrates well with other tools and platforms.
✅ Deep data tracking assists with customer retention.
✅ Customizable email campaign templates.
❌ The learning curve for inexperienced users.
❌ A cost that could be steep for smaller businesses.
❌ Advanced reporting and analytics require higher-tier plans.
❌ Interface can occasionally be slow.
Litmus for customer retention via email

Litmus is an email marketing tool designed to boost customer loyalty and retention. Their products are aimed at simplifying email creation, testing, and analysis to enhance email marketing effectiveness. Businesses seeking to up their email marketing game and elevate customer retention — such as Mailchimp, Stack Overflow, and Salesforce — find Litmus invaluable.
Features
Email Previews: Lets you preview and test emails before they are sent, reducing errors and improving customer engagement.
Analytics: Tracks user engagement with your emails providing actionable insights for campaign improvement.
ESP Integrations: Allows efficient working within your preferred email service provider, ensuring seamless marketing operations.
Email Builder: Features an easy-to-use, code-free email builder, enabling the creation of professional and personalized emails.
Spam Testing: Checks if your email will land in the inbox or spam, improving email deliverability and thus, customer engagement.
Pricing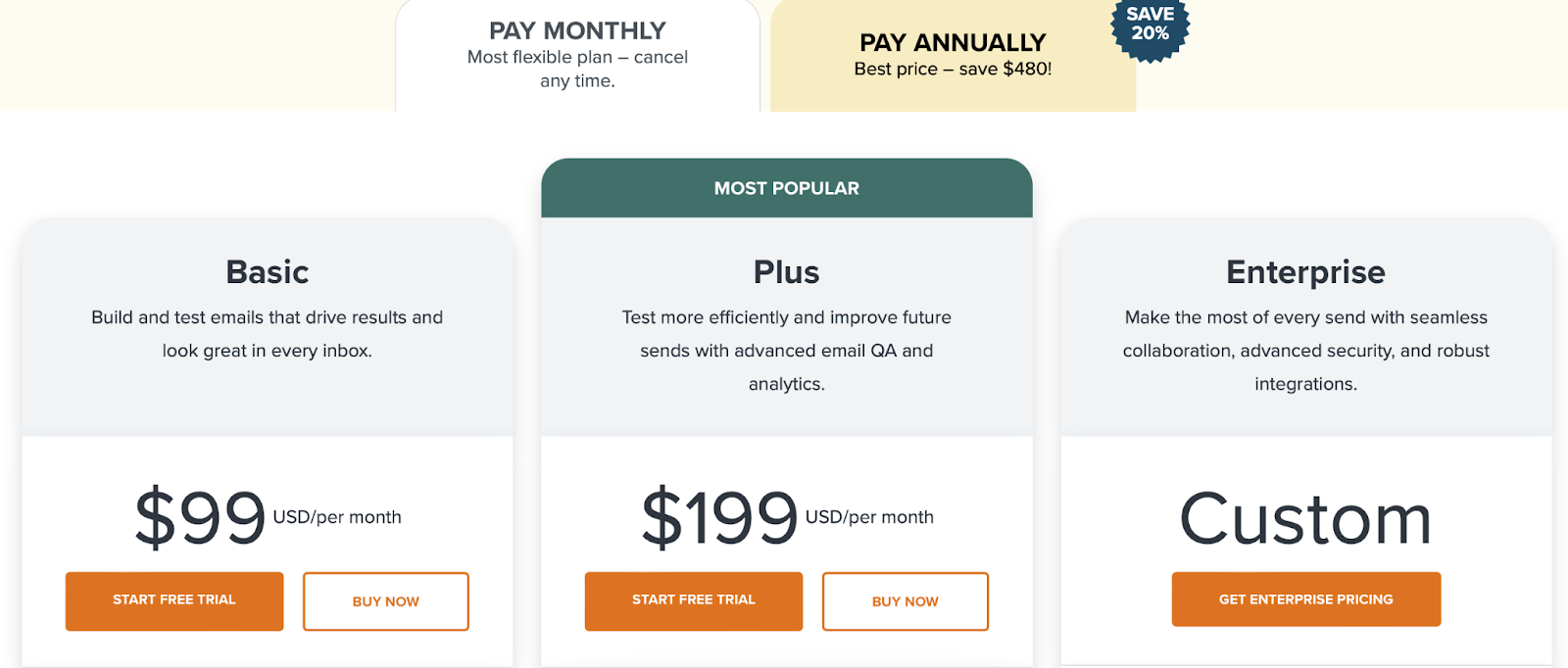 Litmus' pricing is based on the features provided. The pricing starts at $99 per month after a 7-day trial period. Three pricing plans are offered:
The Plus plan costs $199 per month, adding advanced features such as engagement analytics and spam testing. In contrast, the premium 'Enterprise' plan, incorporating all features and customizable functionalities, is available for a custom price suitable for larger businesses.
Pros and cons for customers
✅ Comprehensive email marketing tools.
✅ In-depth insights with email analytics.
✅ Seamless integration with various ESPs.
✅ Spam testing to better email deliverability.
❌ High pricing for small businesses.
❌ Limited customization options in the email builder.
❌ Advanced features only available in higher-priced plans.
❌ Does not include email sending option.
Mailchimp customer retention email marketing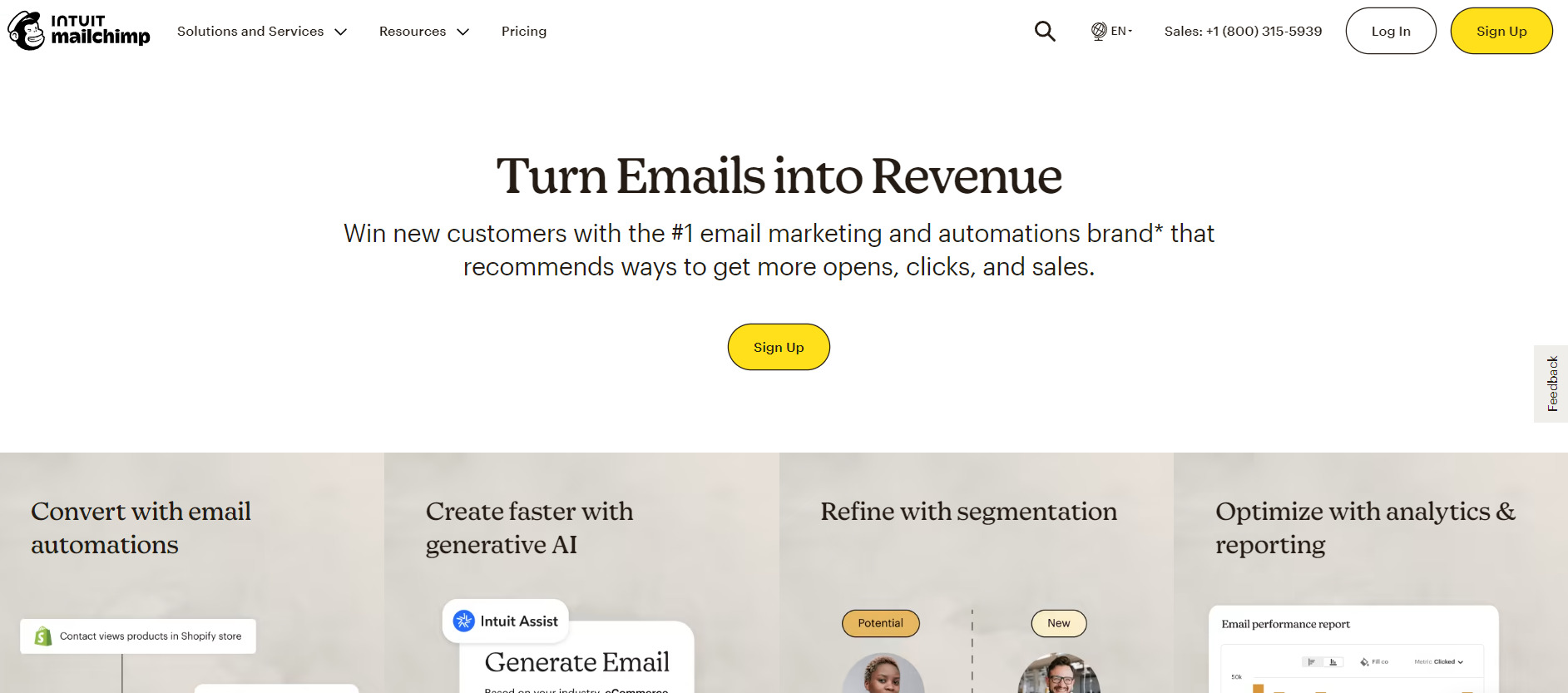 Mailchimp, an all-in-one marketing automation platform, is designed to manage and talk to your customers, clients, and other interested parties. As one of the leading automotive customer retention tools, Mailchimp's primary objective is to provide businesses with the tools needed to create, send, and analyze email campaigns, ultimately driving customer loyalty and retention. Esteemable companies across a myriad of industries, whether it's e-commerce or automotive, employ Mailchimp for their customer-centric campaigns.
Features 
Email marketing: Enables personalized emailing campaigns targeting customer engagement and repeat purchases.
Automated messaging: Provides automated emails based on customer behavior or preset triggers, enhancing personalized communication.
Segmentation: Groups customers based on their behavior and interaction, delivering targeted and effective marketing.
Performance Analytics: Analyses campaign performance and customer behavior, driving strategic improvements.
Customizable templates: Offers a wide range of designs, ensuring professional and optimized emailing.
Pricing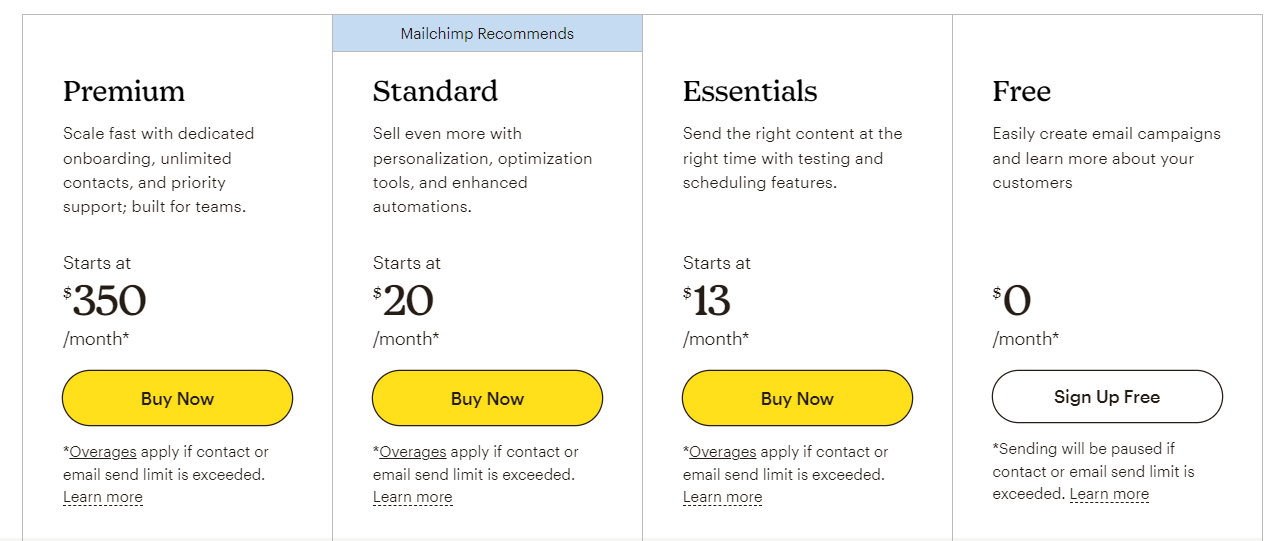 Pricing at Mailchimp is dependent upon the size (number of contacts) and needs of your business. It offers a Free plan for basic needs, providing up to 1,000 contacts and one audience. The Essentials plan starts at $13/month, users can access advanced automation and retargeting ads. For sophisticated needs, the $350/month Premium plan offers multivariate testing and advanced segmentation.
Pros and cons
✅ User-friendly interface.
✅ Wide range of customizable email templates.
✅ Robust segmentation and automation tools boosting customer retention.
✅ Detailed performance analytics.
❌ Advanced reporting and integrations only available in premium plans.
❌ Limited email automation functions in the basic plan.
❌ Customer support isn't available in the free plan.
❌ The number of audiences is limited in lower-tier subscriptions.
Keap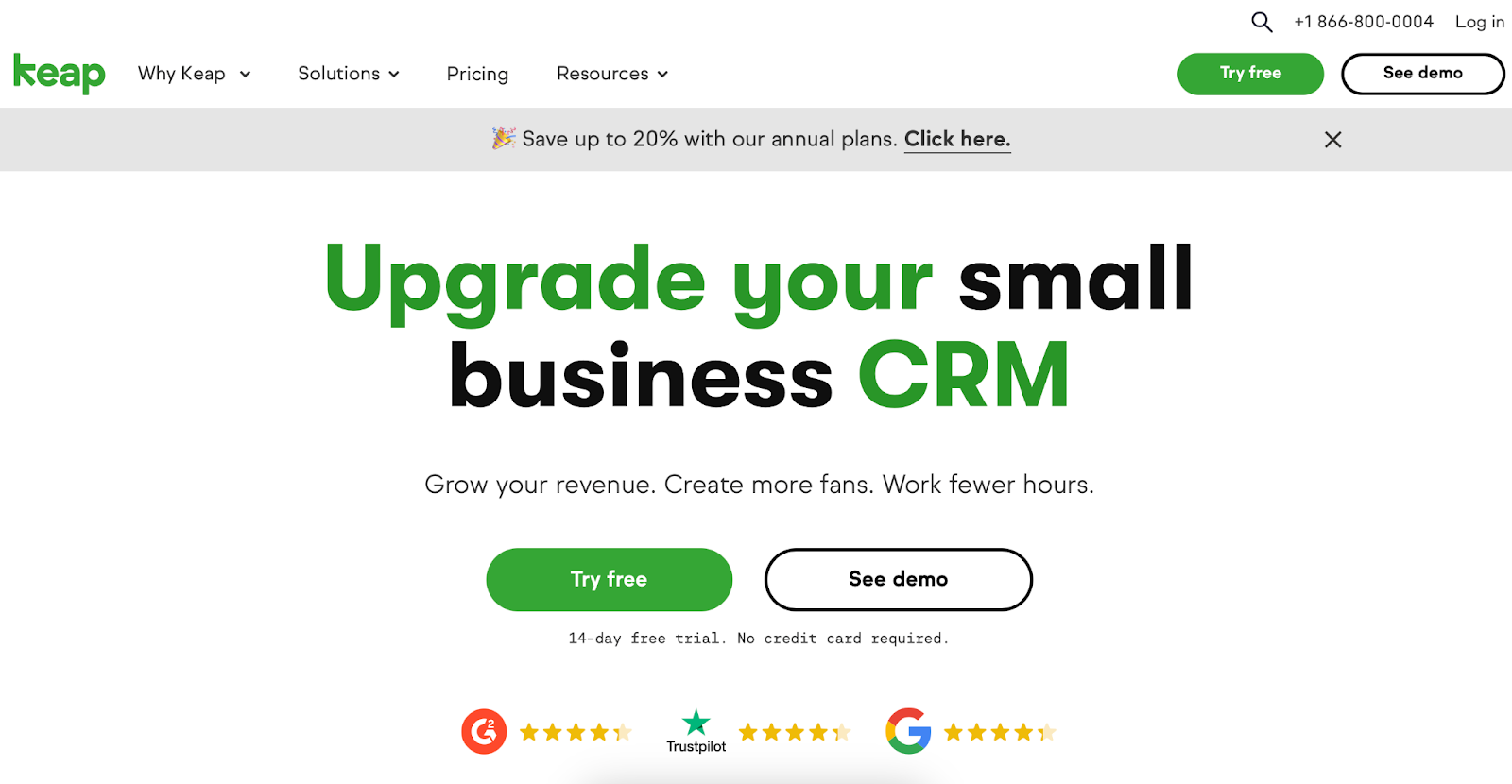 Keap, formerly known as Infusionsoft, is a customer service software designed to automate marketing tasks, streamline customer interactions, and enhance sales. Keap's goal is to simplify growth for millions of small businesses, helping them save time and build better customer relationships. Their suite of tools aids in customer retention and loyalty, empowering businesses like Box Pro Magazine and Corcoran Coaching to convert new customers into repeat ones.
Features 
CRM (Customer Relationship Management): Manages and organizes customer information, driving targeted marketing, and promoting customer retention.
Email Marketing: Crafts customized email marketing campaigns for improved customer engagement and repeat purchases.
Appointments: Allows customers to schedule appointments, reducing no-shows and freeing up staff time.
Sales Automation: Lets businesses set up repeatable sales processes and marketing campaigns to decrease manual work.
Reporting and Insights: Offers key performance metrics to help businesses understand customer behavior and make informed decisions.
Pricing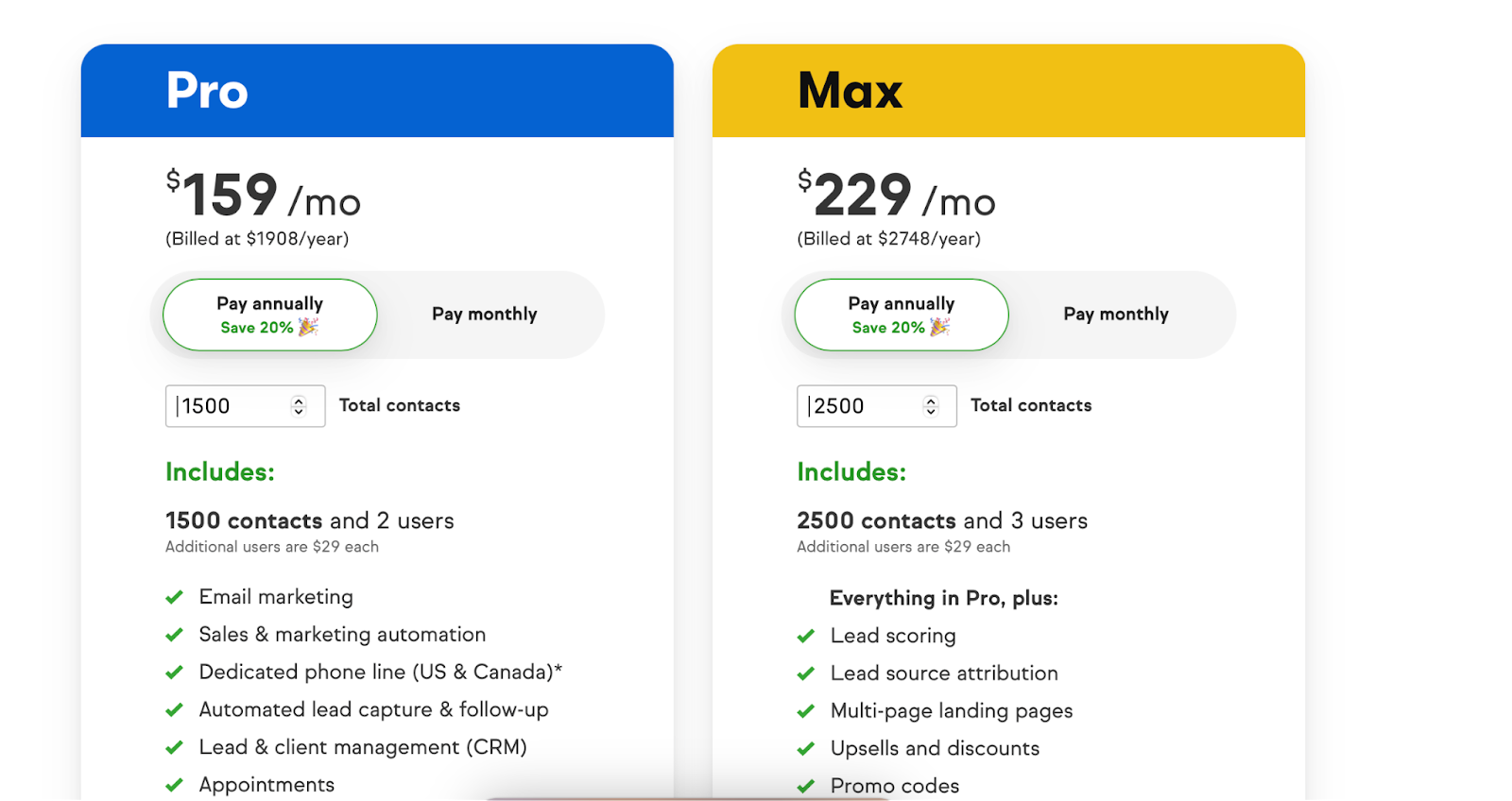 Keap's pricing plans are based on users' needs and the number of contacts. Starting at $199 per month, businesses can try Keap with a 14-day free trial period:
The 'Pro' plan begins at $159 per month, adds automation and landing pages, and for the most comprehensive feature set, the 'Max' plan is available at $229 per month, offering sales pipeline and advanced reporting functionalities.
Pros and cons
✅ Full-featured CRM for complete customer visibility.
✅ Advanced email marketing tools for personalized campaigns.
✅ Sales automation decreases manual repeatable tasks.
✅ Detailed reporting capabilities for strategy formulation.
❌ Can be complex to set up for some businesses.
❌ The user interface may seem outdated compared to similar tools.
❌ Some features may need third-party integrations.
❌ Advanced functions restricted to higher-cost plans.
Zendesk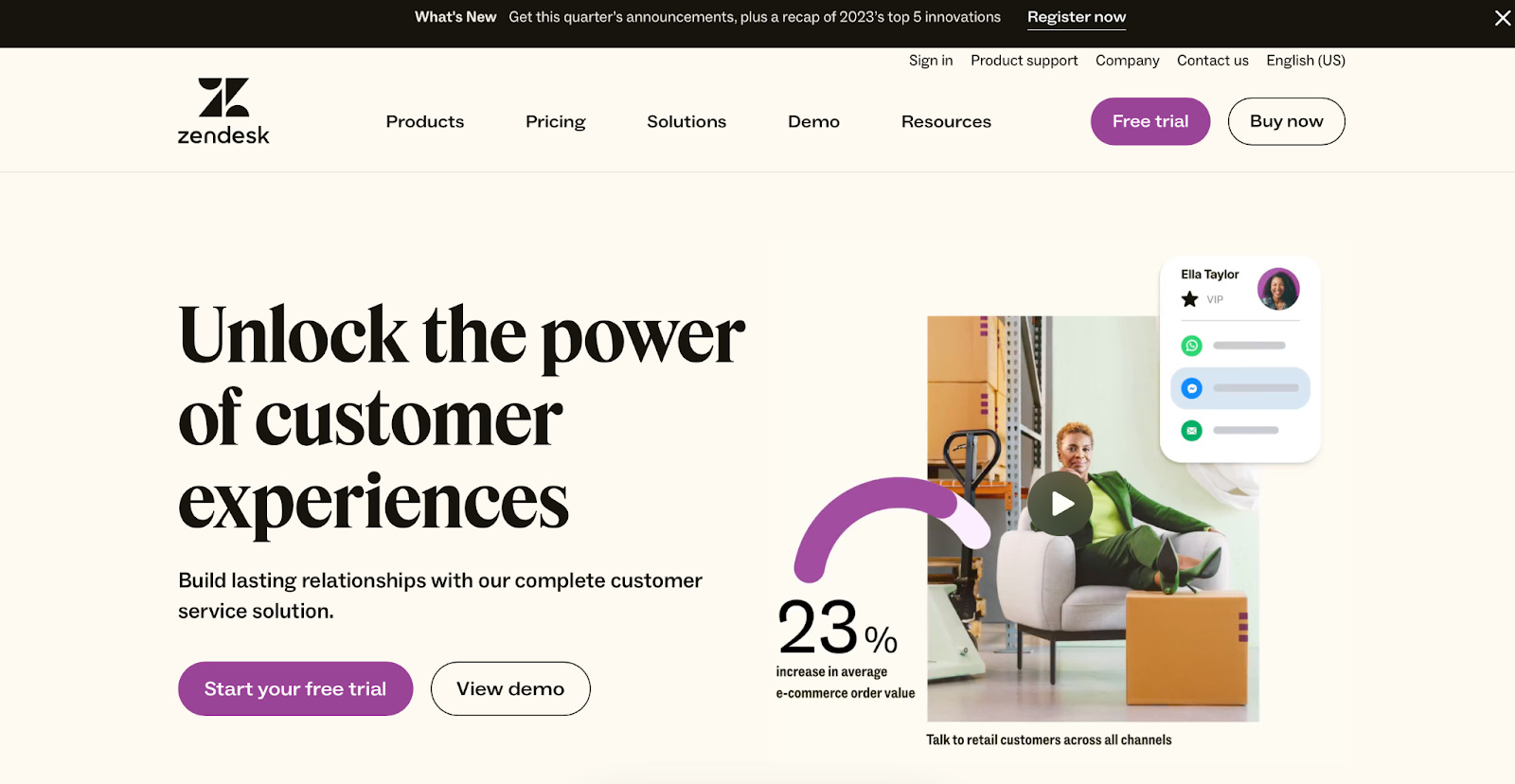 Zendesk is a service-focused software that offers a suite of tools aimed at improving customer retention and loyalty. The company's objective is to bring businesses and their customers closer, thus building more valuable, trusted, and long-term relationships. With an array of products such as Support Suite, Sales Suite, and Sunshine (its customizable CRM), Zendesk powers customer service for over 200,000 businesses including Airbnb and Instacart.
Features
Multichannel support: Provides a unified customer experience across email, chat, phone, and social media.
AI-powered automation: Offers auto-responses and suggested solutions, improving efficiency and communication.
Customer Context: Gives agents full customer history, ensuring more personalized interactions.
Analytics and Reporting: Offers data-driven insights to measure and improve customer experiences.
Customizable Workflows: Allows businesses to tailor their customer journey, enhancing the user experience and boosting retention.
Pricing

Zendesk offers different plans based on the number of agents and features required, starting from €69 per agent per month. A free trial is available:
The 'Suite Team' plan costs €69 per agent per month introduces collaborative workflows, and the 'Suite Professional' at $149 per agent per month includes multiple brands' support and customer satisfaction prediction.
Pros and cons
✅ Unified, multichannel customer support.
✅ AI-powered automation for improved efficiency.
✅ Comprehensive customer context for personalized service.
✅ In-depth analytics for informed decision-making.
❌ Advanced features available only in higher-tier plans.
❌ Learning curve for non-technical users.
❌ Customization can be complex.
❌ Pricing can be high for smaller businesses.
Hubspot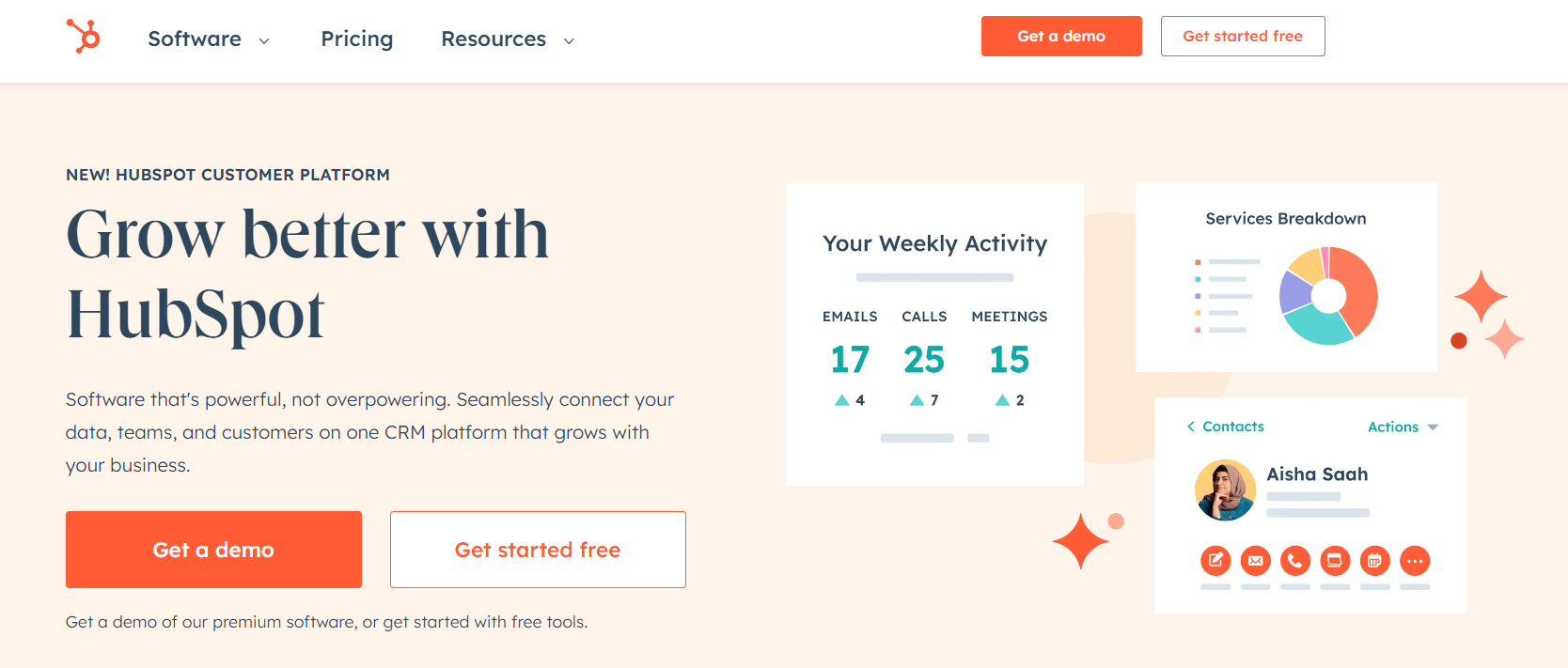 Hubspot is a comprehensive customer retention management software designed to help businesses grow and nurture their customer relationships. The platform offers an integrated suite of products, including marketing, sales, service, and CRM software. Hubspot's mission is to provide tools that aid businesses of all sizes in attracting, engaging, and retaining customers. Large organizations and small businesses alike, such as SurveyMonkey and Subaru, use Hubspot to improve customer retention.
Features 
Email Marketing: Allows businesses to create, personalize, and optimize email campaigns for improved customer retention.
CRM: Stores detailed customer data for targeted marketing and improved sales efforts.
Marketing Automation: Automates marketing tasks and manages customer journeys to engage customers effectively.
Customer Service Tools: Delivers effective customer service through ticketing and customer feedback tools.
Reporting and Analytics: Provides insights into customer behavior, helping businesses optimize their marketing efforts.
Pricing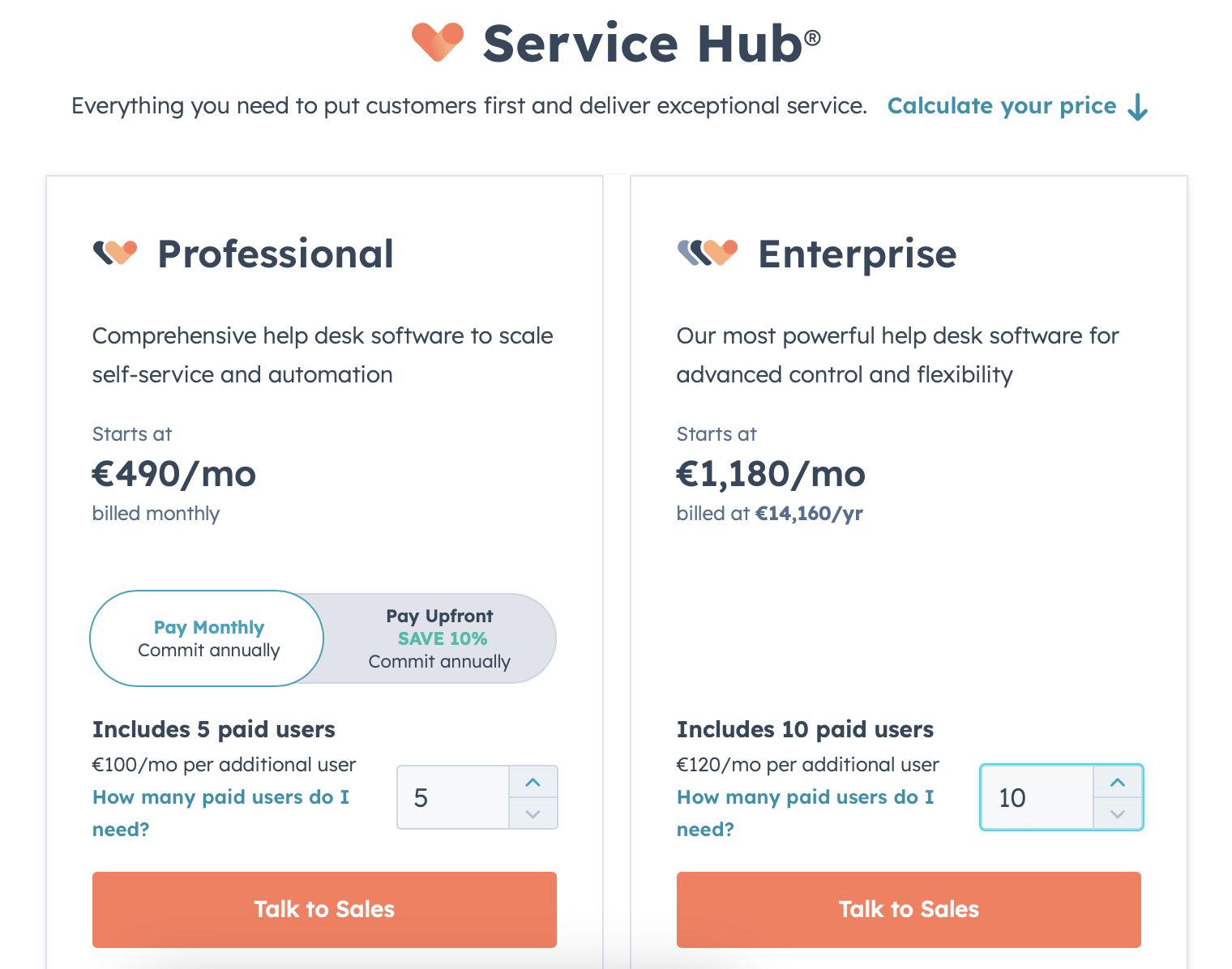 Pricing at Hubspot is dependent on the features necessary for your business. It offers a limited Free plan for each module — Marketing, Sales, Service, and Operations Hubs. The 'Starter' plan begins at 450-1200 per month for extensive capabilities and customization, suitable for larger businesses.
Pros and cons
✅ Comprehensive suite of marketing and sales tools.
✅ Powerful automation capabilities for efficient customer engagement.
✅ Detailed analytics for improved decision-making.
✅ Intuitive interface and good customer support.
❌ Integration with external apps can be challenging.
❌ Onboarding cost for 'Professional' and 'Enterprise' plans.
❌ Some core features require premium plans.
❌ The mobile app lacks some features present on the web app.
LiveChat for customer retention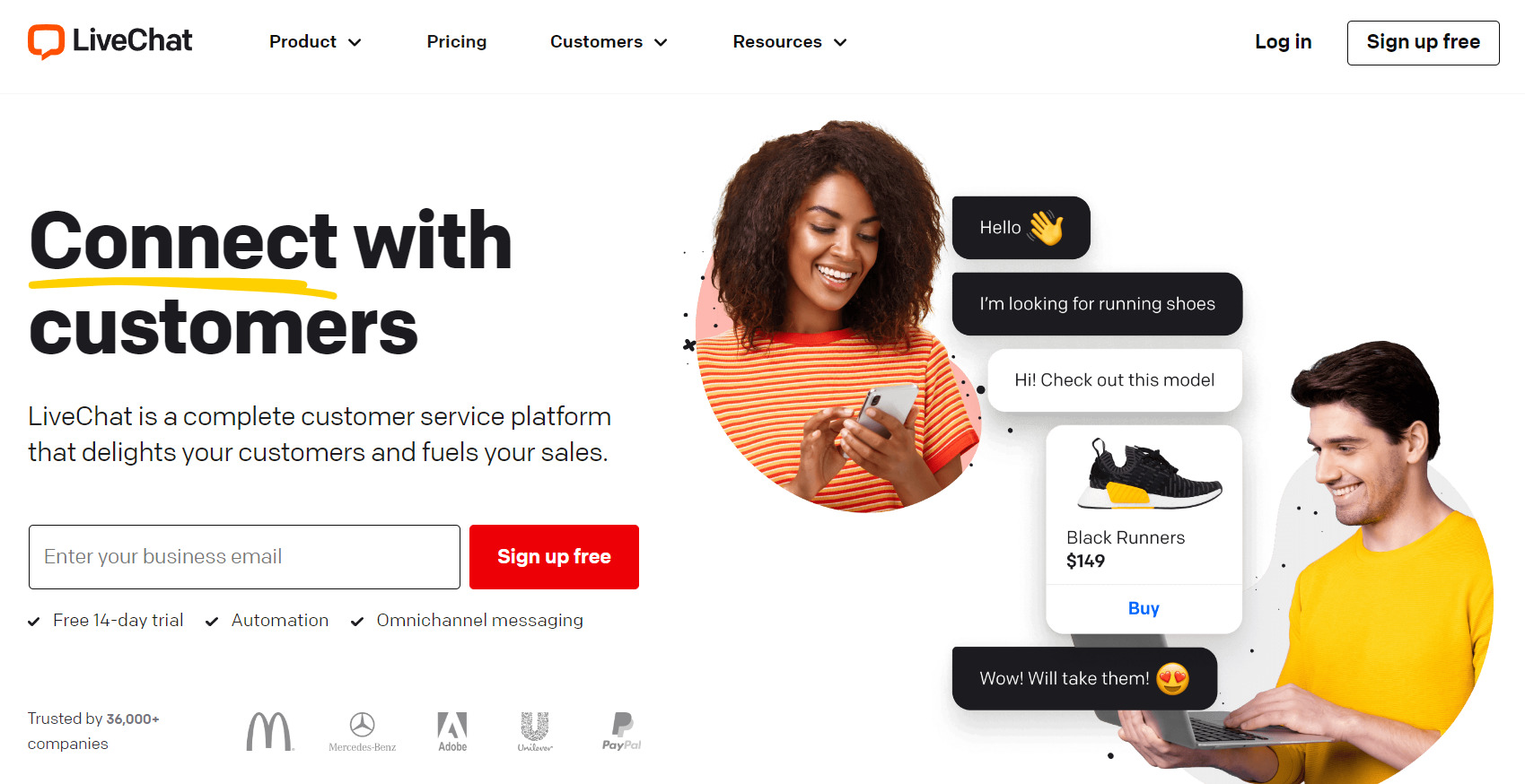 LiveChat is a customer service software designed to enrich business-customer relationships. Offering products such as LiveChat, ChatBot, HelpDesk, and KnowledgeBase, their main objective is to streamline customer support and sales, enhancing the customer retention process. The platform is used by various companies internationally, such as McDonald's and PayPal, looking to deliver real-time, top-tier service to their customers.
Features 
Live Chat: Provides real-time support to boost customer satisfaction and loyalty.
Ticketing System: Allows businesses to manage and track customer inquiries even when offline.
Customization: Facilitates designing of the chat window to match the company's branding, improving trust and engagement.
Visitor Information: Offers details on website's visitors, enabling personalization of conversations.
Performance Reports: Provides analysis to evaluate the agent's work and customer satisfaction, leading to improvements where needed.
Pricing
LiveChat's pricing plans are based on the variety of features a business requires and start at $16 per agent per month, billed annually.
It has four plans:
'Starter' plan suiting small teams begins at $16 per agent per month.
'Team' plan offering basic reporting and unlimited chat history at $33 per agent per month.
'Business' plan giving full reporting and analytics at $50 per agent per month.
For larger organizations, the 'Enterprise' plan is available at a custom pricing offering sophisticated features like dedicated success manager and staff training.
Pros and cons
✅ Real-time chat functionality enhances customer service.
✅ Integration with numerous platforms.
✅ Customizable chat window improves user experience.
✅ Reliable analytics for informed business decisions.
❌ Limited functionality in the mobile application.
❌ Advanced features require higher-tier plans.
❌ The interface can be complicated for non-tech savvy users.
❌ No SMS support to connect with customers.
Drift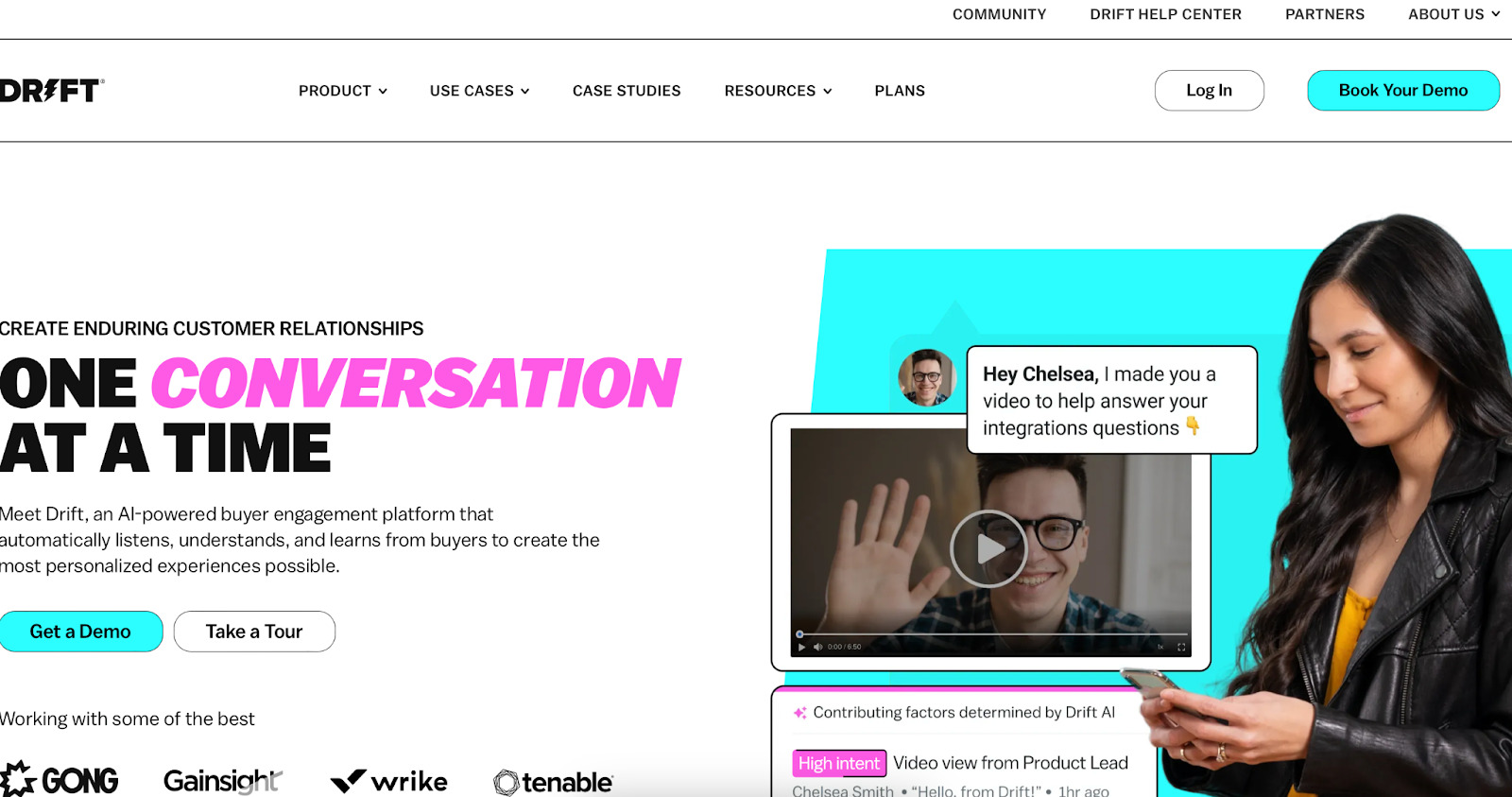 Drift is a conversational retention automation software designed to connect businesses with their customers in real-time. Through its products and features, Drift aims to create a more human buying experience and, in turn, enhance customer loyalty. The platform offers engagement tools, AI-powered chatbots, and targeted account marketing, assisting businesses like Zenefits and Ellie Mae in boosting their customer retention efforts.
Features 
Conversational Marketing: Provides real-time chat tools for instant customer engagement, fostering strong relationships.
Email Bots: The tool reads and understands emails, and schedules meetings for you, increasing productivity.
Account-Based Marketing: Allows businesses to target potential high-value customers with personalized campaigns.
Drift Intel: Identifies web visitors and provides insight into what they are interested in, sparking relevant conversations.
Sales Engagement: Automates sales processes for efficient customer nurturing and conversion.
Pricing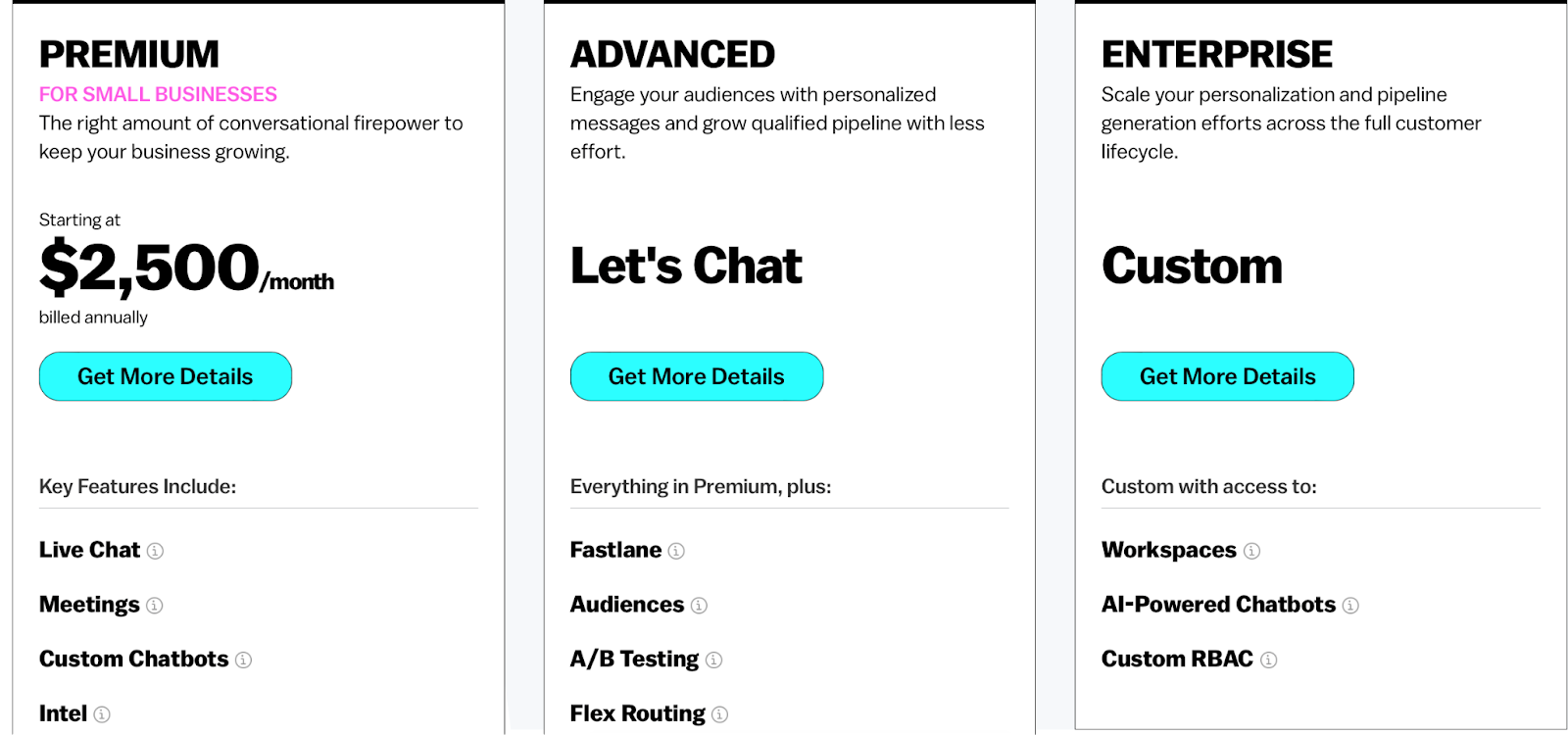 Pricing for Drift is tailored to the specific needs and size of your business, with the recommended 'Premium' plan starting at $2500 per month with basic conversational marketing.
Pros and cons
✅ Instantaneous engagement via conversational marketing tools.
✅ AI-powered bots for improved efficiency.
✅ Powerful for account-based marketing.
✅ Insightful analytics for strategic improvements.
❌ Pricing might be high for smaller businesses.
❌ Learning curve for new users.
❌ Advanced features solely available in premium plans.
❌ Limited third-party integrations.
Salesforce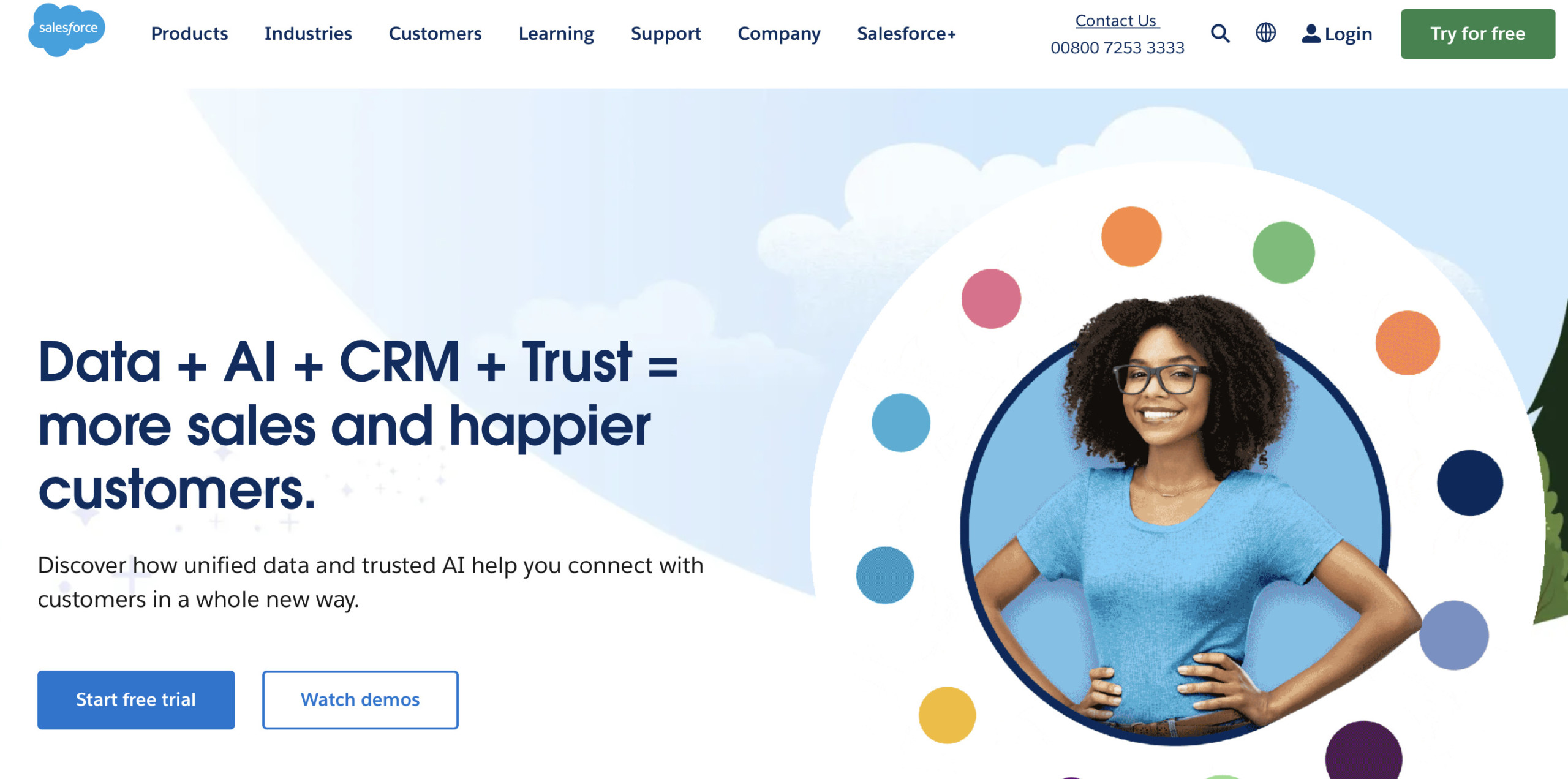 Salesforce, a world-renowned customer retention tool, offers a wide range of products for CRM, sales, service, marketing, and more. Its primary objective is to empower businesses to connect with their customers in a whole new way, fostering customer loyalty and enhancing retention rates. Global giants such as Adidas, AWS, and Toyota utilize Salesforce for top-tier customer interactions and improved relationships.
Features 
Sales Cloud: A CRM platform that enhances sales productivity, customer data management, and conversions.
Service Cloud: Allows businesses to deliver smart, personalized customer service, fostering retention.
Marketing Cloud: Provides digital marketing automation and analytics software and services.
Salesforce Einstein: AI-powered tool delivering predictions and recommendations based on your unique business processes.
Trailhead: Offers a learning experience platform to encompass the broad product offering of Salesforce.
Pricing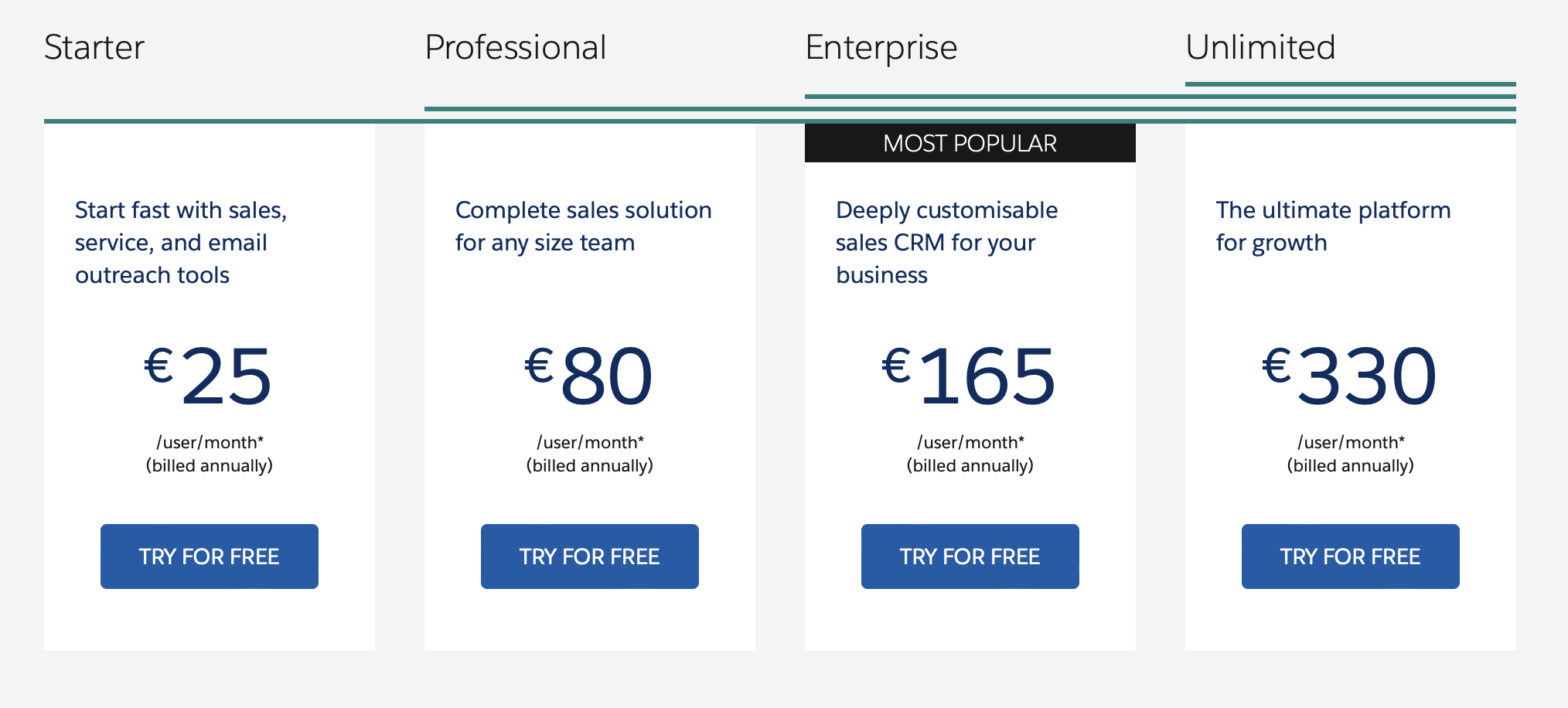 The pricing of Salesforce is based on different sales, service, and marketing requirements of a company. A 30-day free trial is available for users to familiarize themselves with the platform. In terms of basic sales and service, the "Starter" plan is €25 per user per month.
Pros and cons
✅ Comprehensive toolset for customer management.
✅ Powerful AI capabilities with Salesforce Einstein.
✅ Extensive learning resources via Trailhead.
✅ Robust integrations with marketing, sales, and service platforms.
❌ High learning curve for new users.
❌ The extensive range of products can be overwhelming.
❌ Advanced features necessitate higher-tier plans.
❌ Pricing might be high for small businesses.
Yotpo for customer loyalty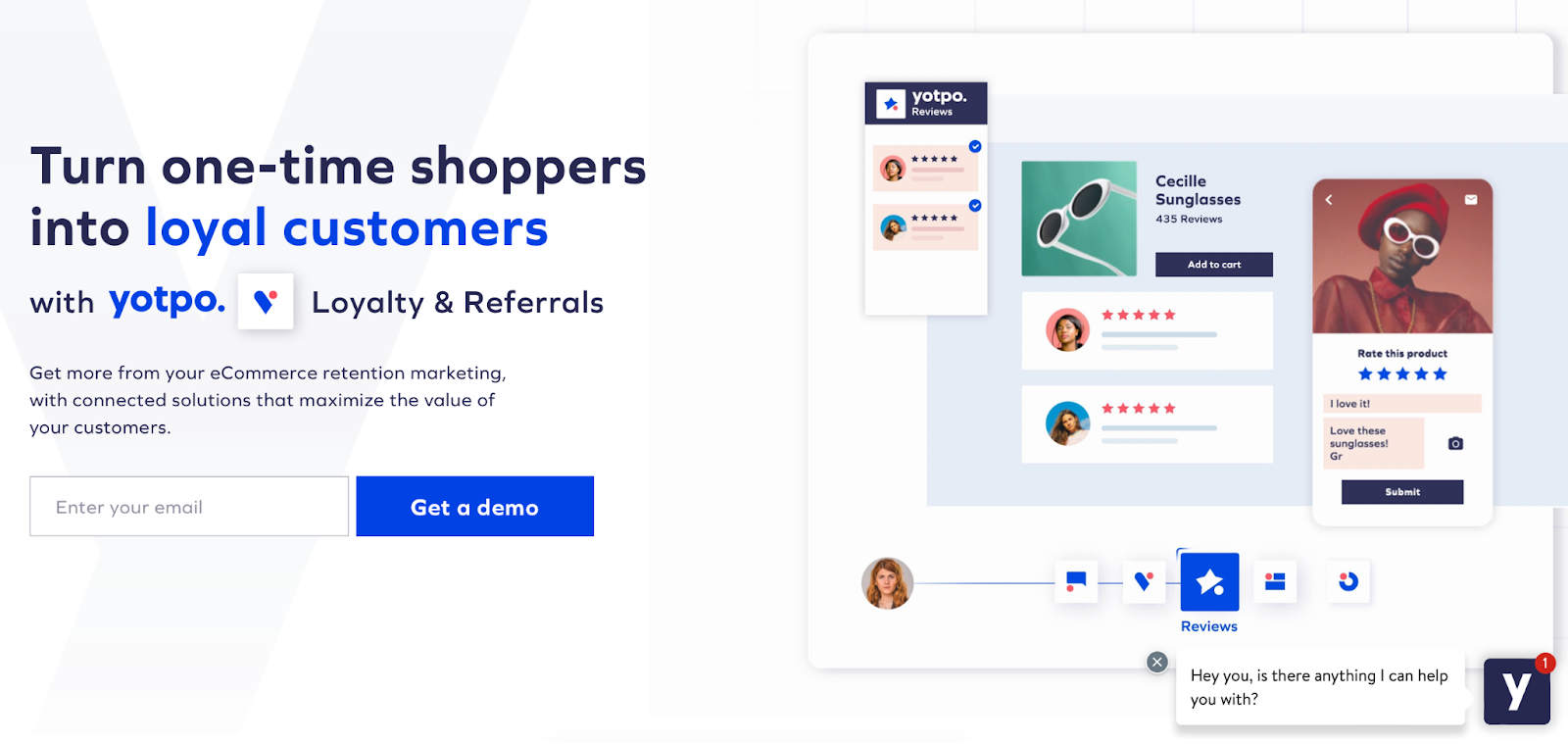 Yotpo, a client retention software, offers a suite of tools designed to enhance customer engagement and loyalty. Their portfolio of products includes reviews & ratings, SMS marketing, loyalty & referrals, and visual UGC (User Generated Content). The software's primary goal is to help brands tap into customers' advocacy to create a powerful marketing engine. High-profile brands such as Patagonia, Steve Madden, and GoPro utilize Yotpo to further their customer retention strategies and elevate brand experiences.
Customers retention tools its provides
Reviews & Ratings: Allows users to leave product reviews and ratings, building trust and fostering loyalty.
Visual Marketing: Curates and displays customer photos across the website, enhancing the shopping experience.
SMS marketing: Enables businesses to send targeted SMS to returning customers.
Loyalty & Referrals: Enhances customer lifetime value by incentivizing brand engagement.
Integrations: Seamless integration with top marketing and CRM systems for comprehensive consumer understanding.
Pricing

The starting price for Yotpo is based on a 'pay-as-you-grow' model wherein price scales in accordance to your web traffic and order volume. It offers four plans: free, gold, Platinum, and Enterprise. The 'Gold' plan starting at $199 per month, including important features like on-site widgets for collecting and displaying reviews.
Pros and cons
✅ Extensive collection of customer review and feedback tools.
✅ User-friendly visual marketing features.
✅ Robust SMS marketing to engage with customers.
✅ The useful loyalty program facilitates brand loyalty fostering.
❌ Premium features are available only in higher-priced plans.
❌ Advanced analytics require separate purchase.
❌ Customer support can sometimes be slow.
❌ Lack of customization options for the pricing plans.
Conclusion
Choosing the best customer retention tool for your brand feels like finding that favorite comfy shirt, ya know? You want a tool that fits just right with your business needs and goals. Look out for features that can really vibe with your customers, creating unforgettable experiences. It's awesome if it has stellar support and top-notch CRM capabilities. And hey, if it can handle email marketing, that's a winner! 
Ready to see your customer retention rates skyrocket? Jump aboard and register at Dashly.io now!
Take your business to the next level with Dashly.io. Can't wait to see you there!
FAQ on customer retention tools
What is customer retention tool?
A customer retention tool is a type of software designed to help businesses increase the number of repeat customers. These tools often come with features like personalized customer communication, automated marketing actions, data analysis of customer behavior, and customer relationship management. The goal is to improve the customer experience, build loyalty to the brand, and ultimately, encourage customers to continue doing business with the company.
How do you track customer retention?
To track customer retention, we at Dashly look at how often customers come back, how long they stay, and how much they interact. We monitor their every click and response to understand what makes them tick. We're like your business's detective squad, zeroing in on how your product is performing and how your customers are reacting to it. We live and breathe customer data, all to help your business keep growing!
How does software help with customer retention?
At Dashly.io, we're putting a fun twist on customer retention. Picture lead cards as your crystal ball into customer interests — nifty, right? We track user behavior, so automated messages pop up on your website or in emails just when your customers want them the most. It's like that perfect cup of coffee delivered right when you need that caffeine hit.
What are the best customer retention tools?
— Dashly.io: delivers tailored customer interactions at just the right moment.
— Salesforce: excels in CRM, driving personalized customer experiences.
— Hubspot: focuses on comprehensive inbound marketing for customer engagement.
— Zendesk: nails it in swift, seamless customer support.
— Yotpo: concentrates on positive product reviews to push repeat purchases. Pick the one that's the best fit for your business, and you're all set!
Read also: