Whether you're a start-up finding your feet, an SME looking to scale, or a global corporation seeking innovation in your strategies, inbound marketing is a powerful ally in your journey towards growth. Not only does it put your brand on the map, but it also draws in audiences and engages potential customers in ways traditional marketing methods simply can't touch. 
But let's be honest — building an effective inbound marketing plan isn't a walk in the park. It takes time, expertise, and perhaps most importantly, the right set of tools. And that's where we come in. 
We're going to explore the best inbound marketing tools available in the digital world. These tools are the unsung heroes of successful marketing strategies. 
Our comprehensive list encompasses:
Lead generation and conversion software
Tools for content creation and SEO
Social media management platforms
CRM systems
Analytic tools
We will delve into the main features of each inbound marketing tool, understand the specific areas they cover, and provide an overview of their pricing. 
Ready to discover the tools that can make your inbound marketing strategy shine? 
Then buckle up, because we're about to take you on an enviable tour of the 15 best tools for inbound marketing. The journey to making your brand unforgettable starts now.
Dashly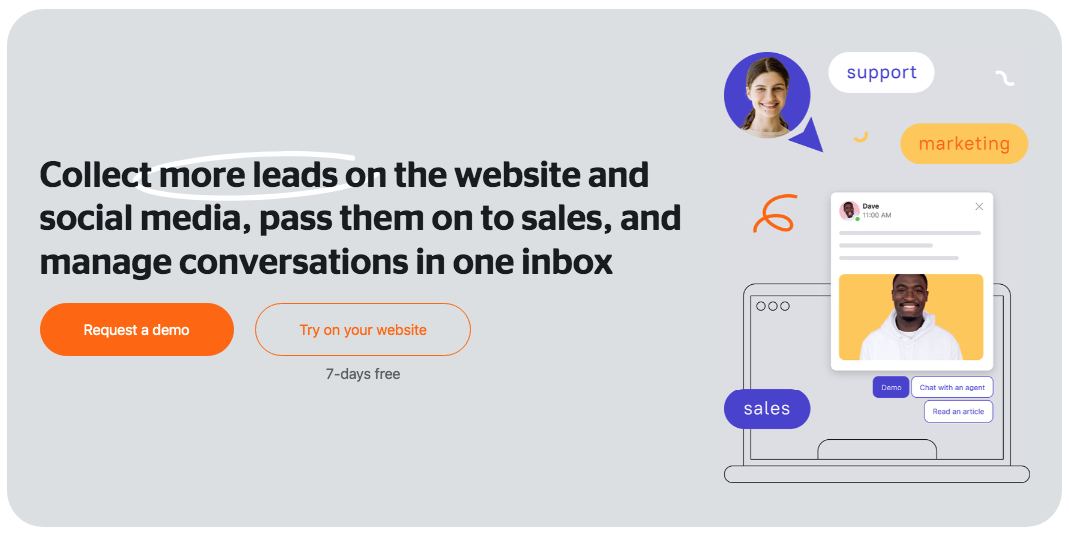 Our first stop on this tour of the best inbound marketing platforms is Dashly, a conversational marketing gem that's been turning heads in the digital marketing field. 
Are you a B2B SaaS business, an online school, or offer an online service? Then Dashly could be your secret weapon to skyrocketing user engagement and conversion rates. This platform is specifically designed to suit the sophisticated needs of your business model, offering features that streamline communication and maximize customer engagement.
Main marketing features
Chatbots: Dashly boasts intelligent chatbots that can virtually transform your customer service experience. Imagine having a tireless team member who's always available to interact with customers, answer their queries, and guide them through your website, 24/7.
That's precisely what Dashly's chatbot offers.
It's like a friendly digital assistant that's always on duty, helping:
Engage users;
Generate more leads for your business;
Nurture prospects and move them along the sales funnel.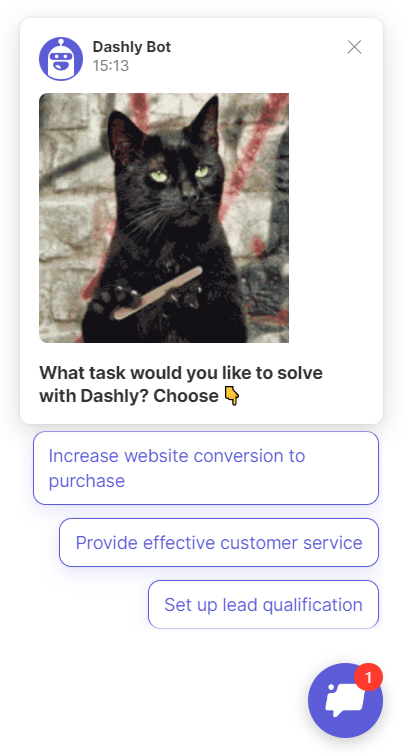 Live Chat: Dashly provides a highly responsive live chat that lets you have real-time conversations with your website visitors. This feature helps turn your website into an interactive, engaging, and customer-friendly space.
Pop-ups: The value of a well-timed, well-crafted pop-up can never be overstated, and that's where Dashly shines. Its pop-up builder allows you to create customized, engaging pop-ups that capture your visitors' attention.
Whether it's a special offer, a newsletter signup, or a free ebook, Dashly's pop-ups can significantly help in boosting conversion rates.
When used strategically, these pop-ups can turn casual visitors into qualified leads and even paying customers.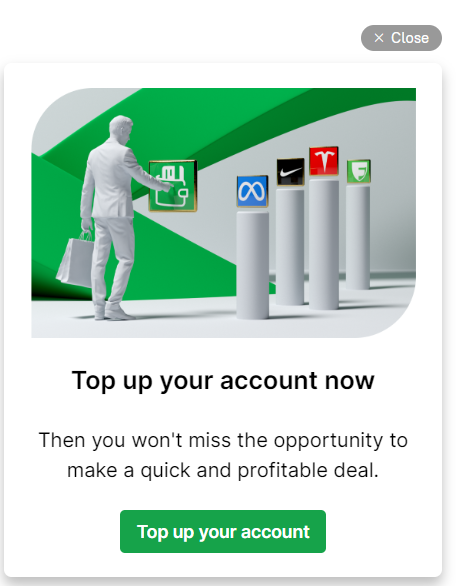 Email Campaigns: Dashly lets you design triggered email campaigns like a pro. With its easy-to-use tools, you can create personalized and automated emails that keep your brand at the top of your customer's mind and drive them back to your site.
User Tracking: With Dashly, you can track user activities on your website and gain valuable insights. This feature allows you to personalize your approach, ensuring you deliver the right message at the right time.
Pricing
Dashly offers three paid plans, starting at $39/mo. The price depends on your website traffic and the add-ons you decide to include in your plan. For your inbound marketing strategy, take a closer look at the Marketing plan 👇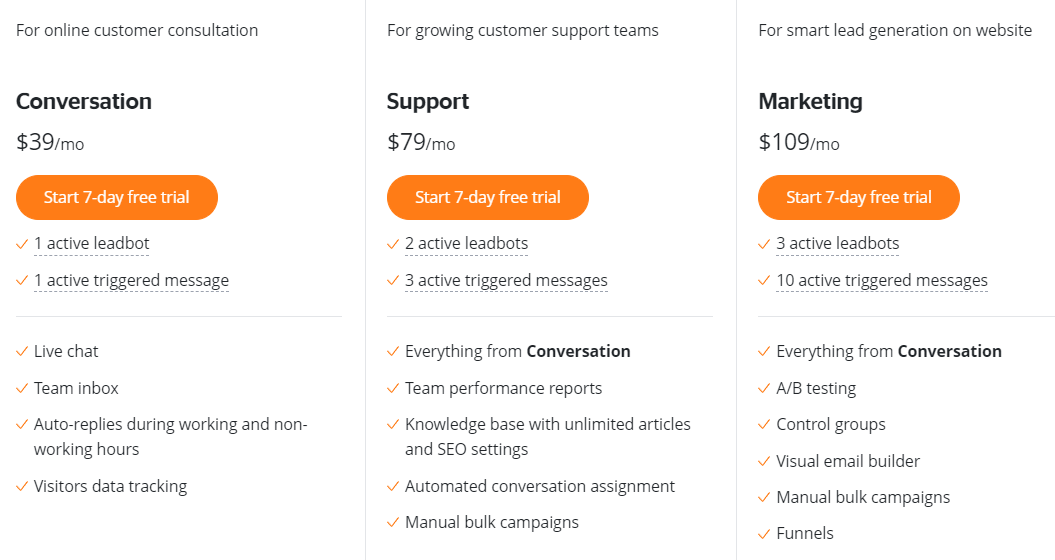 You get 7 days of a free trial to test the platform's functionality.
HubSpot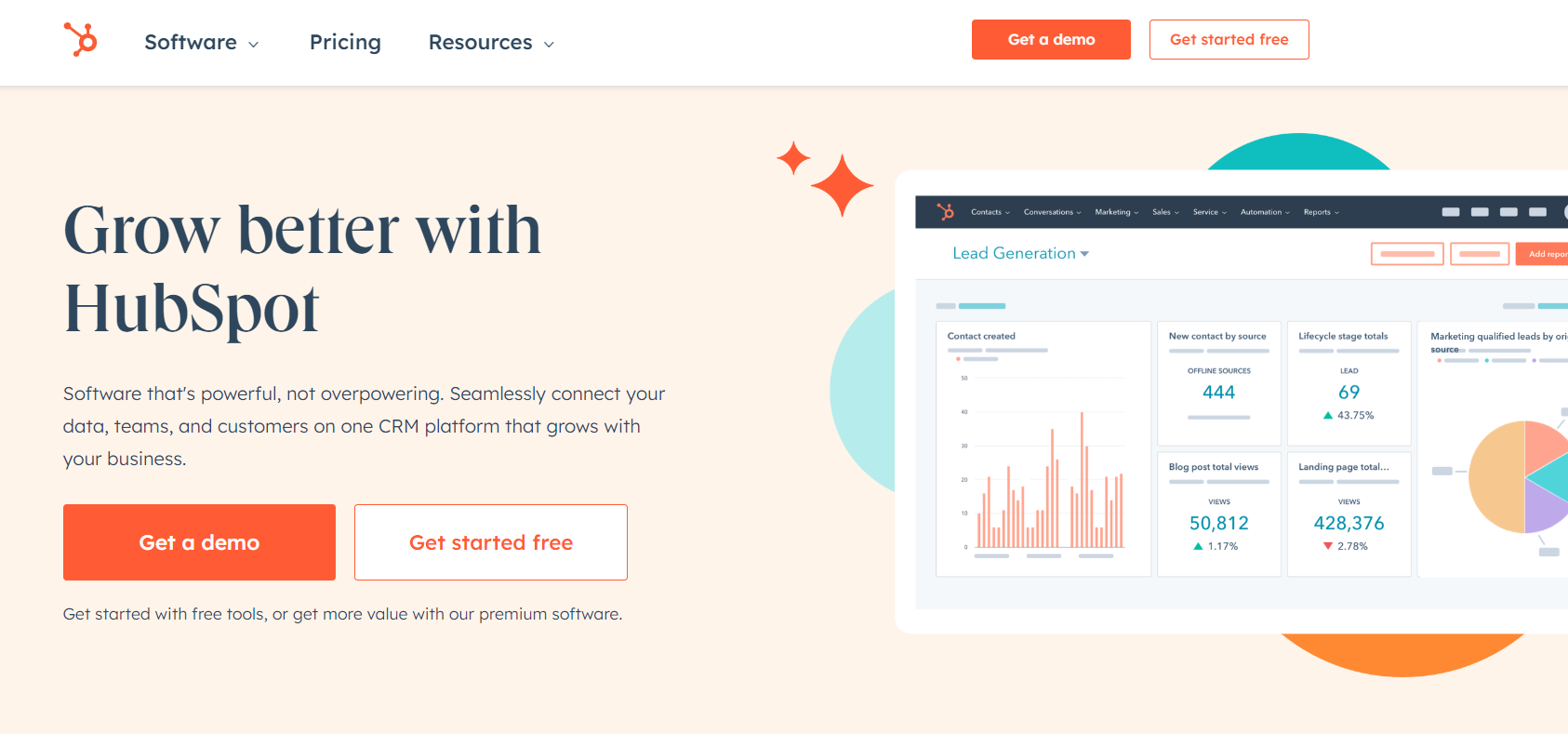 Next up on our digital tour of the best inbound marketing software platforms is none other than HubSpot, a well-established giant in the field. This all-in-one platform has earned its stripes by providing businesses with tools to attract, engage, and delight customers. Truly, HubSpot's inbound marketing software is an entire ecosystem built to foster customer growth and brand loyalty.
Marketing features
With HubSpot's extensive list of features, where do we even start? Well, here's an ordered list of tools that make it an industry powerhouse:
All-in-one CRM: HubSpot's integrated Customer Relationship Management tool helps manage and analyze customer interactions, ensuring a cohesive, customer-centric approach.
Content Creation and SEO: Providing features for blogging, SEO planning, and content strategy, HubSpot ensures your content is seen by the right people at the right time.
Email Marketing: Personalized email templates, A/B testing, and analytics take the guesswork out of email campaigns.
Social Media Management: Schedule and post content and keep track of your brand's social impact with comprehensive social media tools.
Analytics and Reports: Understand your audience better with detailed reports and custom filters, all in one streamlined dashboard.
Pricing for tools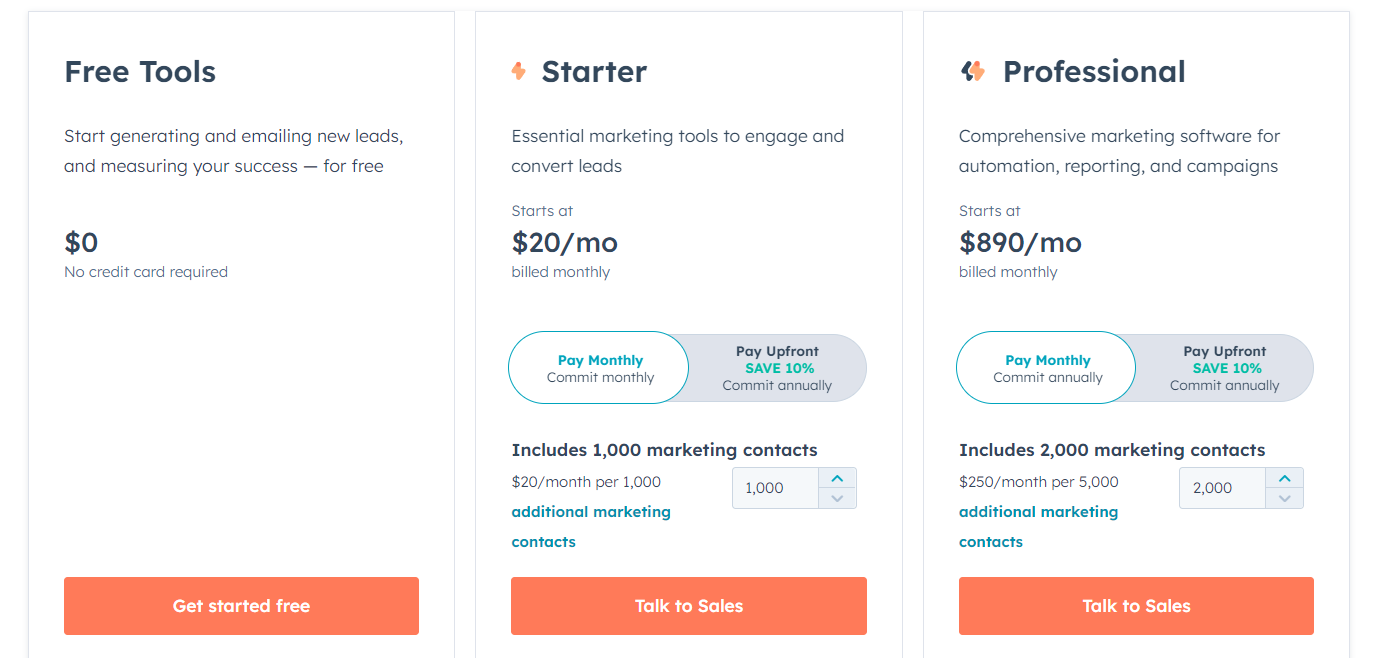 Now, onto the burning question: pricing. HubSpot's Marketing Hub comes with various packages, starting with the Starter package at $20/month, the Professional package at $890/month, and the Enterprise package at $3,200/month. 
SEMrush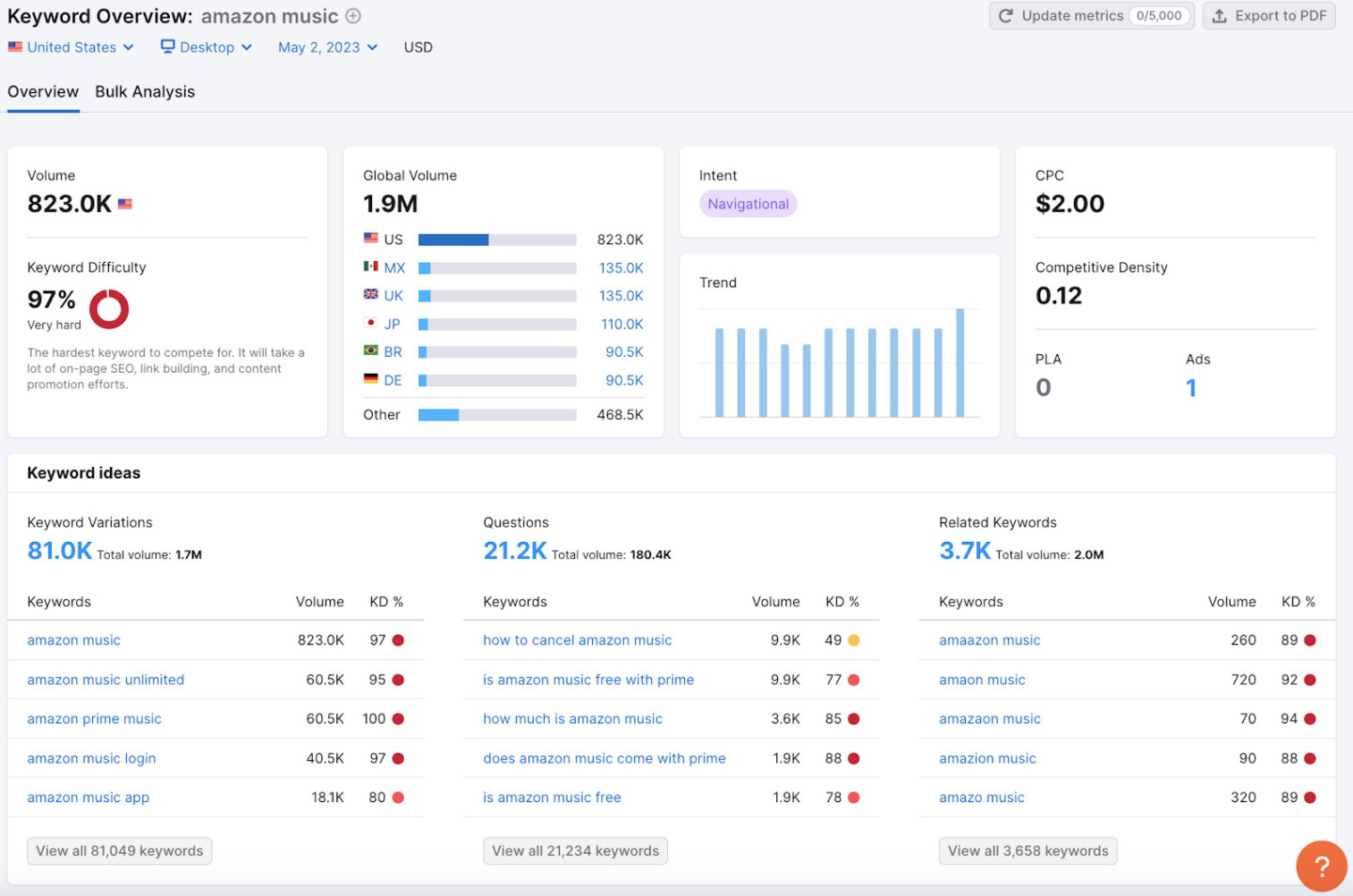 Next on our grand tour of the best inbound marketing platforms, we turn our attention to SEMrush. This platform is a widely acclaimed SEO powerhouse, perfect for businesses looking to gain a competitive edge in the digital world.
SEMrush is more than just an SEO tool. It enables you to perform extensive keyword research, track the keyword strategy of your competitors, and run SEO audits of your content. 
Want to optimize your inbound marketing strategy to perk up your website's visibility? SEMrush could be your golden ticket.
Inbound marketing features
Here are the primary features that make SEMrush an invaluable inbound marketing tool:
SEO: Comprehensive keyword research tools, site audits, and rank tracking to ensure you stay ahead in the SEO game.
Content Marketing: SEMrush's Topic Research and SEO Content Template features help you create search engine optimized content that ranks and engages.
Competitor Analysis: Understand your competition's strategies to improve your own marketing efforts.
Social Media Toolkit: Schedule posts, track performance, and manage all of your social media efforts in one place.
PPC: Carry out PPC keyword research and create ad campaigns that drive traffic.
Pricing for marketing tools
SEMrush's Pro plan starts at $129.95/month, the Guru plan at $249.95/month, and the Business plan at $499.95/month. You can save up to 17% if you choose an annual billing.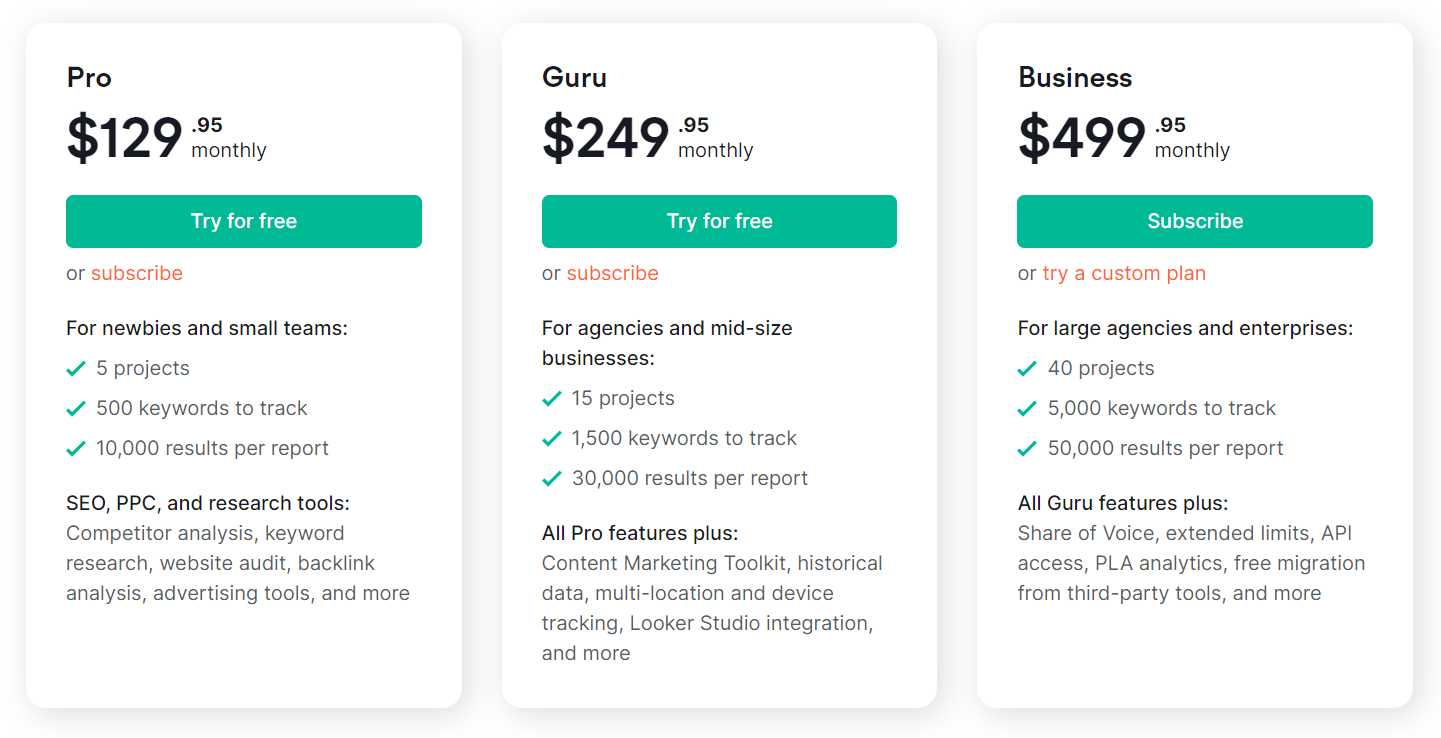 Google Analytics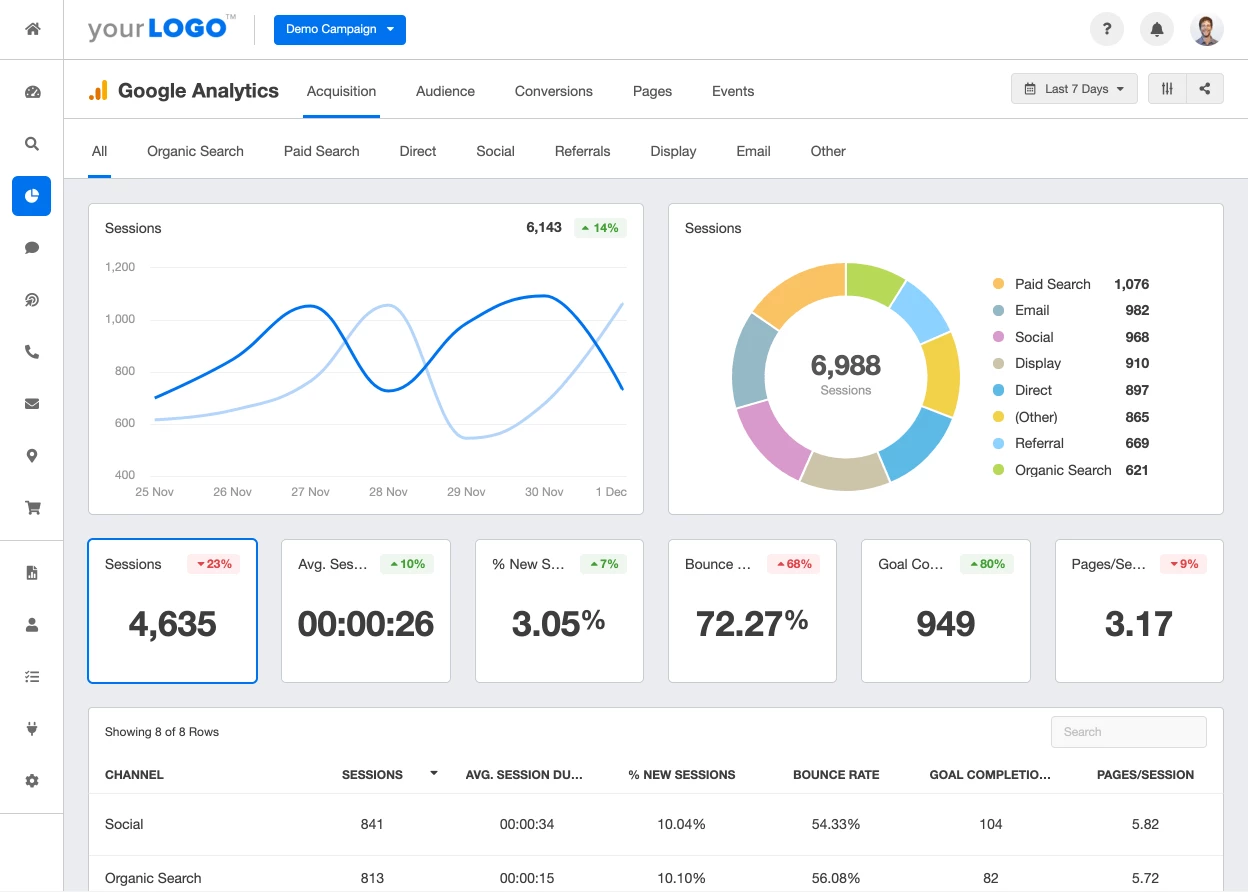 Have you ever wished you had a crystal ball to understand your customers' behavior? Well, we may not be able to offer magic, but we do have Google Analytics, and trust us, it's just as good. This tool is a staple on our list of inbound marketing platforms and for a good reason.
Google Analytics is like the heartbeat monitor for your website. It helps you understand who your audience is, where they come from, how they interact with your site, and most importantly, what actions they take. If knowledge is power, then Google Analytics is an energy surge for your inbound marketing strategy.
Here are the key features of this inbound marketing software that make it indispensable:
Audience Insights: Get detailed demographic and behavioral data about your audience.
Traffic Reporting: Understand where your audience comes from with Acquisition reports.
Behavior Flow: Evaluate the user journey and identify areas for improvement.
Conversion Tracking: Understand what actions lead to conversions and optimize your strategy accordingly.
Real-time Reporting: Monitor website activity as it happens for immediate feedback.
Pricing
The best part about Google Analytics? Price. It's one of the most powerful free tools for inbound marketing available. For more advanced needs, Google offers a premium version, Google Analytics 360, with enterprise-level features and support, whose pricing is customized based on your specific needs.
💡 Useful hack 
Integrate Google Analytics with Dashly. After a quick setup, both inboung marketing tools will work in sync, so you'll get a full picture of your funnel.
Fluent Forms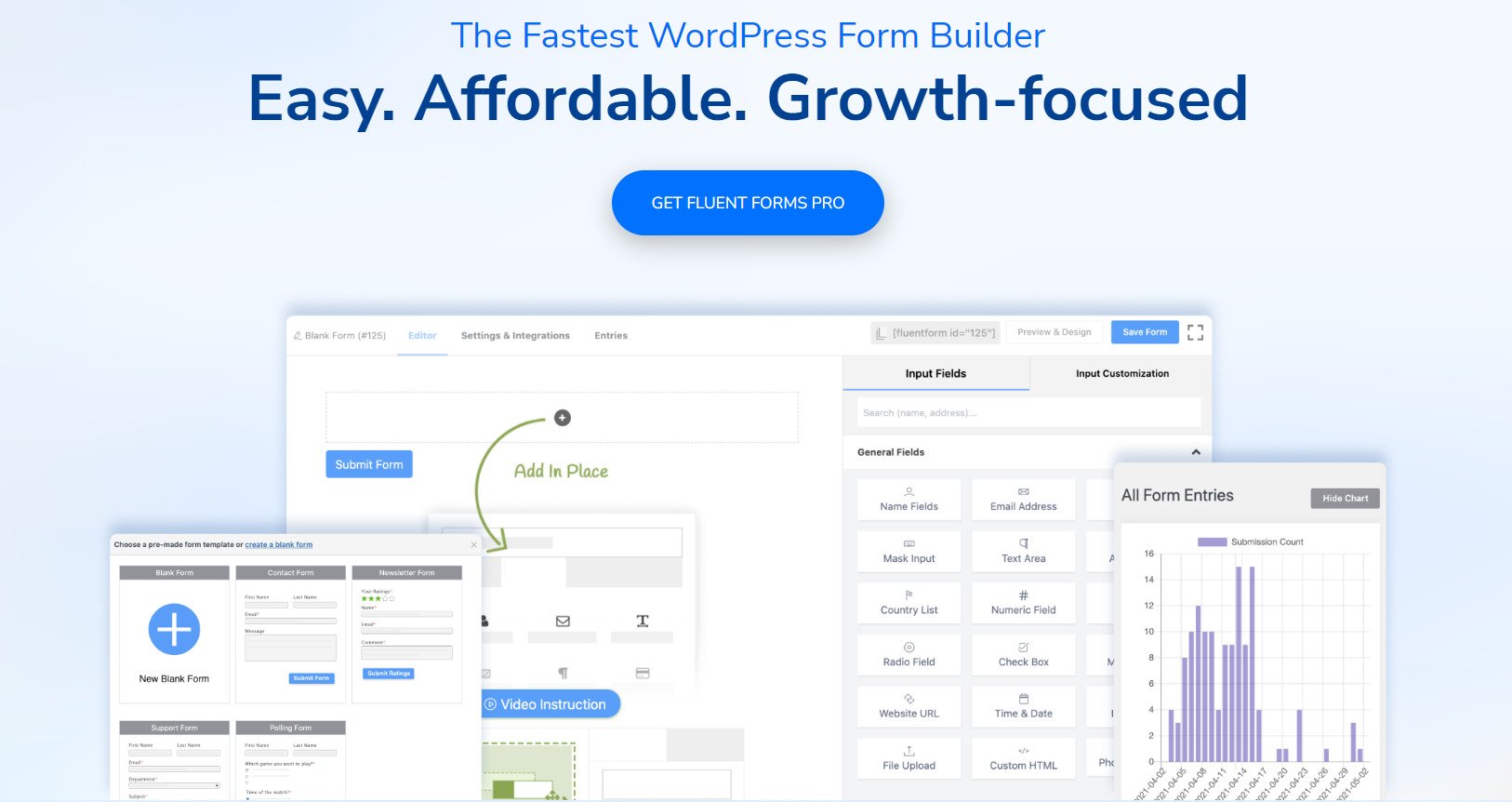 Let's switch gears and talk about a tool that's essential for capturing leads and facilitating interactions: Fluent Forms. If you're looking to create contact forms, generate leads, and collect customer information in a seamless, hassle-free manner., that's your pick
Fluent Forms prides itself on being a user-friendly, powerful form builder for WordPress. Whether you need a simple contact form, a user registration form, or a complex survey, Fluent Forms can handle it all with ease. As an addition to your suite of inbound marketing software platforms, it offers an array of features designed to enhance your customer engagement and boost conversion rates.
Marketing features
Let's take a peek at some of the significant features that make Fluent Forms stand out among the best inbound marketing platforms:
Drag-and-Drop Form Builder: Forget coding; create forms with simplicity using their intuitive drag-and-drop builder.
Pre-designed Form Templates: Save time with ready-to-use form templates for numerous use-cases.
Conditional Logic: Customize fields based on user input for a personalized form filling experience.
Multi-step Forms: Break down long forms into multiple steps to improve user experience and completion rates.
Integration: Seamlessly connect with your favorite marketing tools and email services.
Pricing for tools
Now let's talk numbers. Fluent Forms offers three pricing tiers: Single site at $47/year, 5 sites at $103/year, and unlimited sites at $159/year.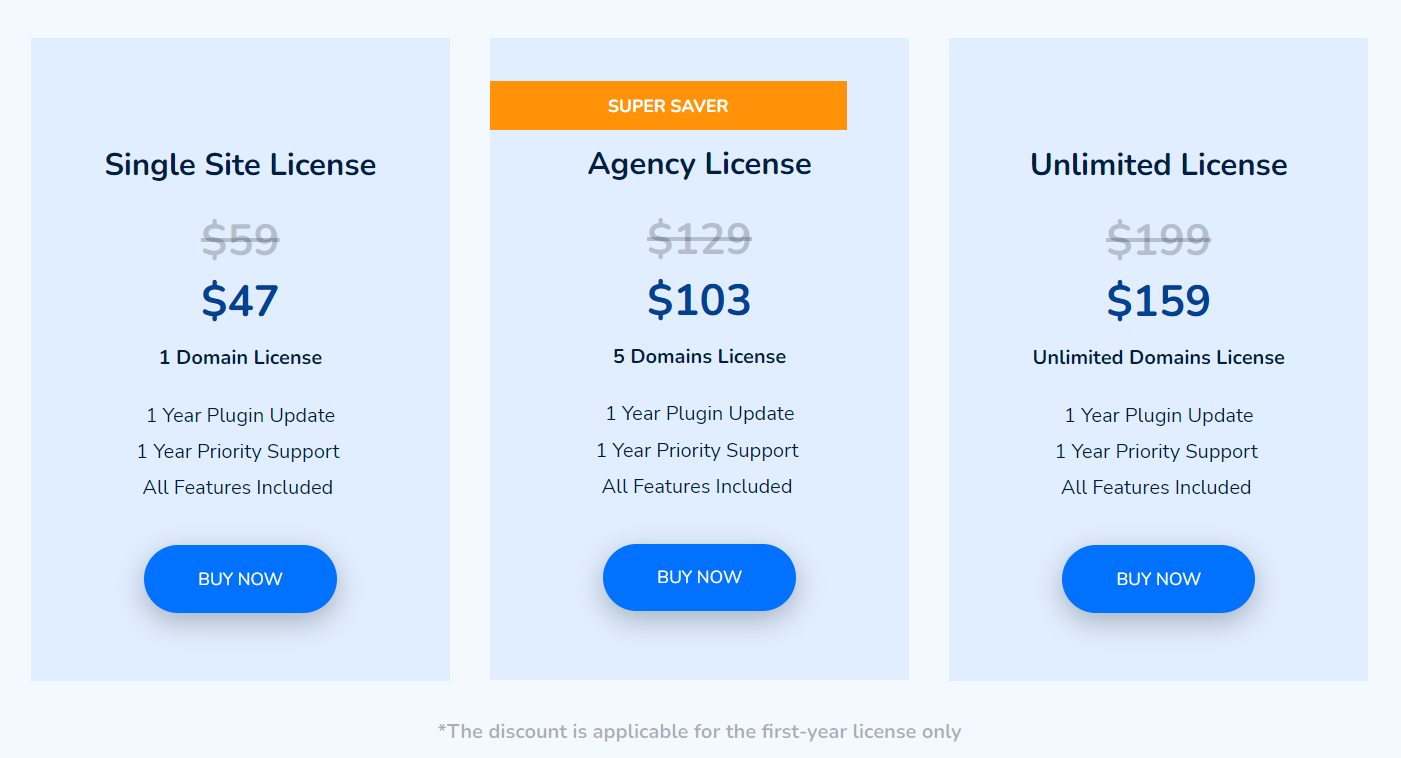 There's also an option to get a lifetime deal.
ClickUp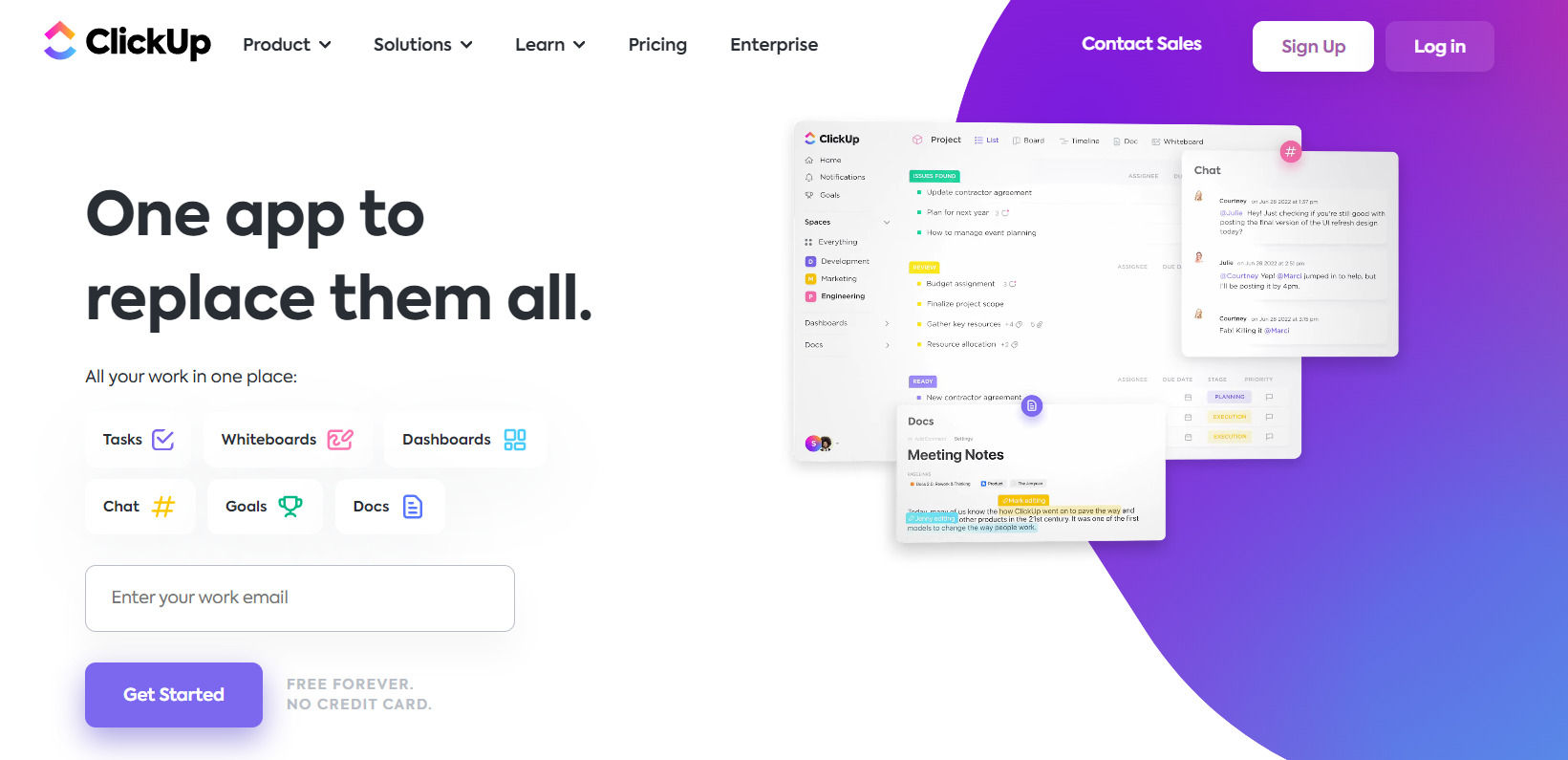 Let's shift focus a bit and talk about ClickUp — a truly versatile tool that's all about boosting productivity and cementing your inbound marketing strategy. Acting as your team's personal assistant, ClickUp leapfrogs over the complexity and brings all your tasks, docs, goals, chat, and more in one place. Sounds like a dream, right?
Whether you are coordinating a campaign, brainstorming content ideas, or managing your team's workload, ClickUp's wide range of features makes it an invaluable addition to your inbound marketing tools.
Let's delve into the key features that make ClickUp stand tall:
Task Management: Assign, prioritize, and track tasks to ensure nothing slips through the cracks.
Collaboration: Collaborate in real-time with your team, share documents, and streamline internal communication.
Time Tracking: Monitor your team's productivity and identify where your time is being spent.
Goal Tracking: Set, track and manage your marketing goals in one place.
Integration: Seamlessly integrate with other marketing tools for a unified work experience.
Pricing for this inbound instrument
ClickUp brings great news for your marketing strategy. They offer a free-forever plan with unlimited tasks and members.

But if your team needs more power, upgrade to the Unlimited plan at $10/user/month or the Business plan at $19/user/month.
Grammarly
Now, let's talk about a tool that every content creator, marketer, and overall writing enthusiast should have in their arsenal — Grammarly.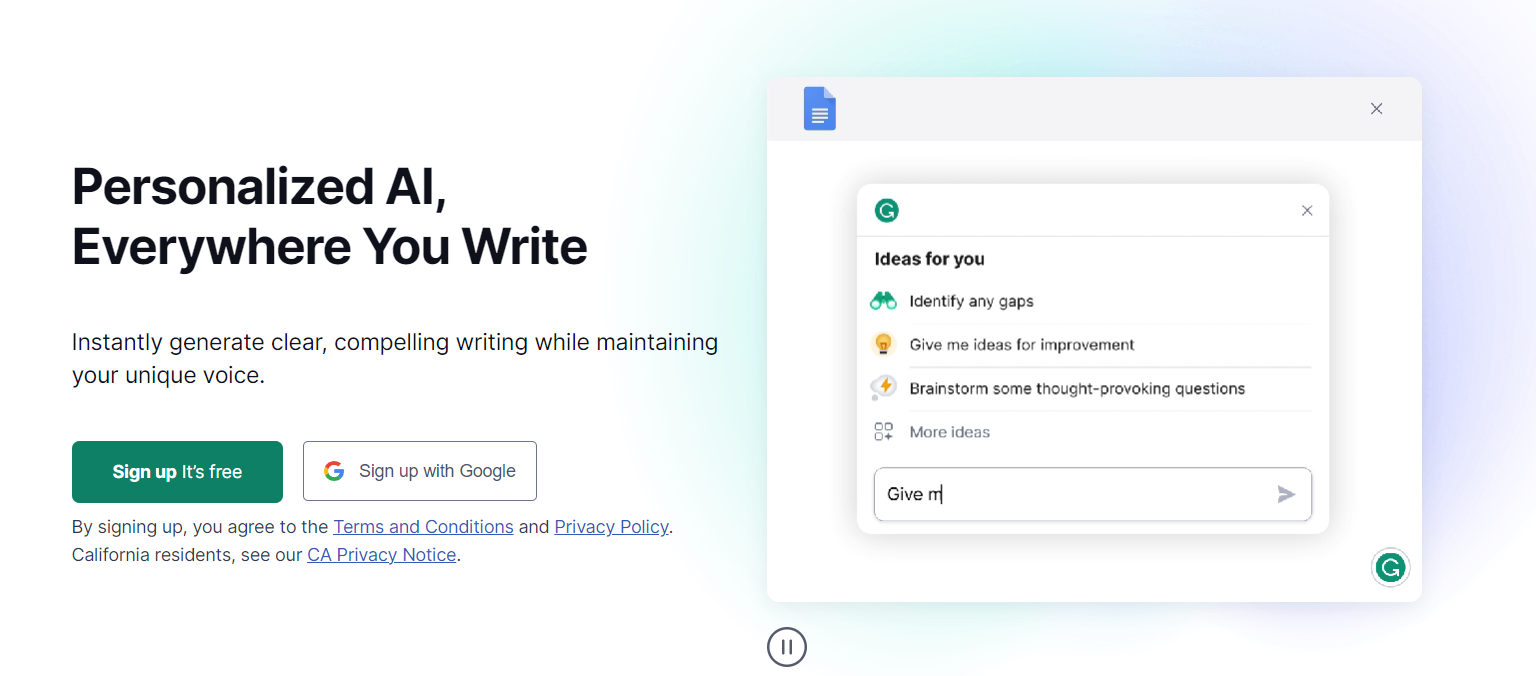 This writing assistant is like your personal English teacher, always available to proofread your work, correct grammar mistakes, enhance your vocabulary, and even check for plagiarism. 
In the world of inbound marketing, content truly is king. Whether it's crafting captivating blog posts for your content marketing efforts, writing punchy ad copy for your marketing campaigns, or designing compelling newsletters for your email marketing strategy, Grammarly ensures your message is always clear, engaging, and error-free.
Grammarly goes beyond a simple spell-check. It provides comprehensive writing feedback, helping your ideas come across more effectively. Imagine having a second set of eyes that makes sure your writing always shines in the best light. That's Grammarly for you!
Pricing
In terms of pricing, Grammarly offers a basic version for free. If you wish to use the more advanced features, Grammarly Premium is available for $12/month, and Grammarly Business is priced at $15/member/month.

So, whether you're penning your next blog post or crafting an important email, Grammarly has got your back.
Power up your inbound marketing and raise website conversion with Dashly tools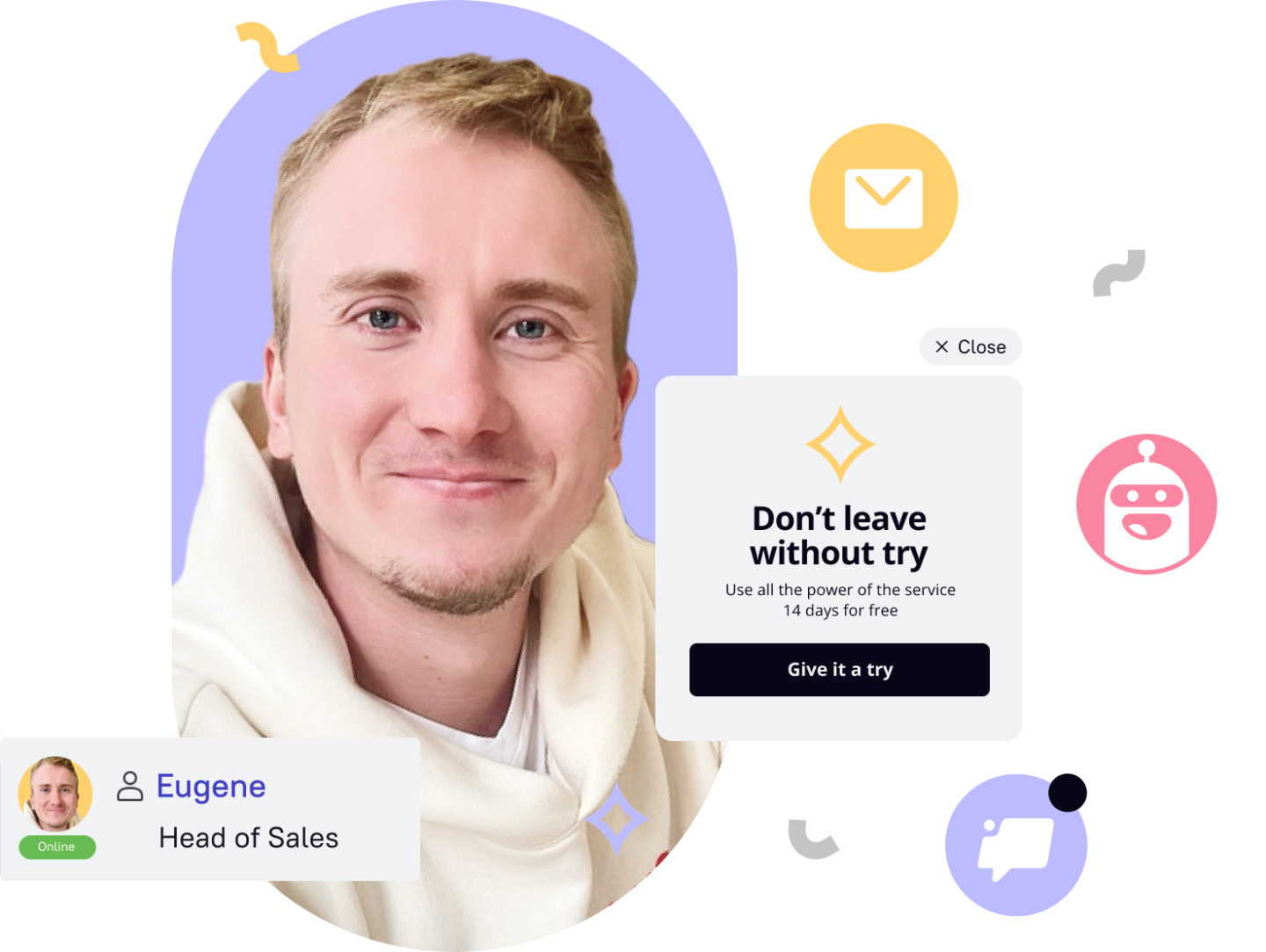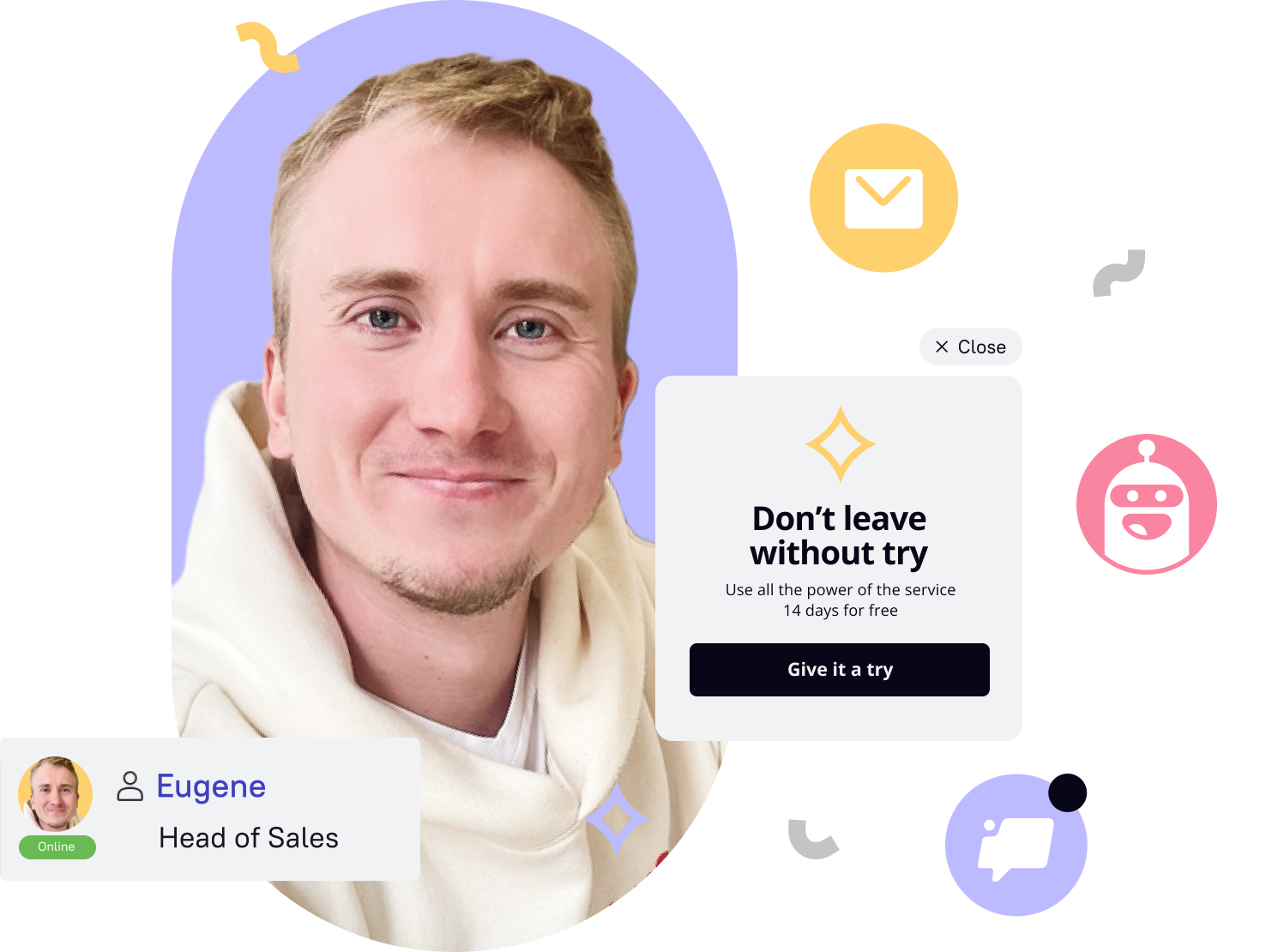 Canva
If there's one tool that can bring your inbound marketing ideas to life, it's Canva.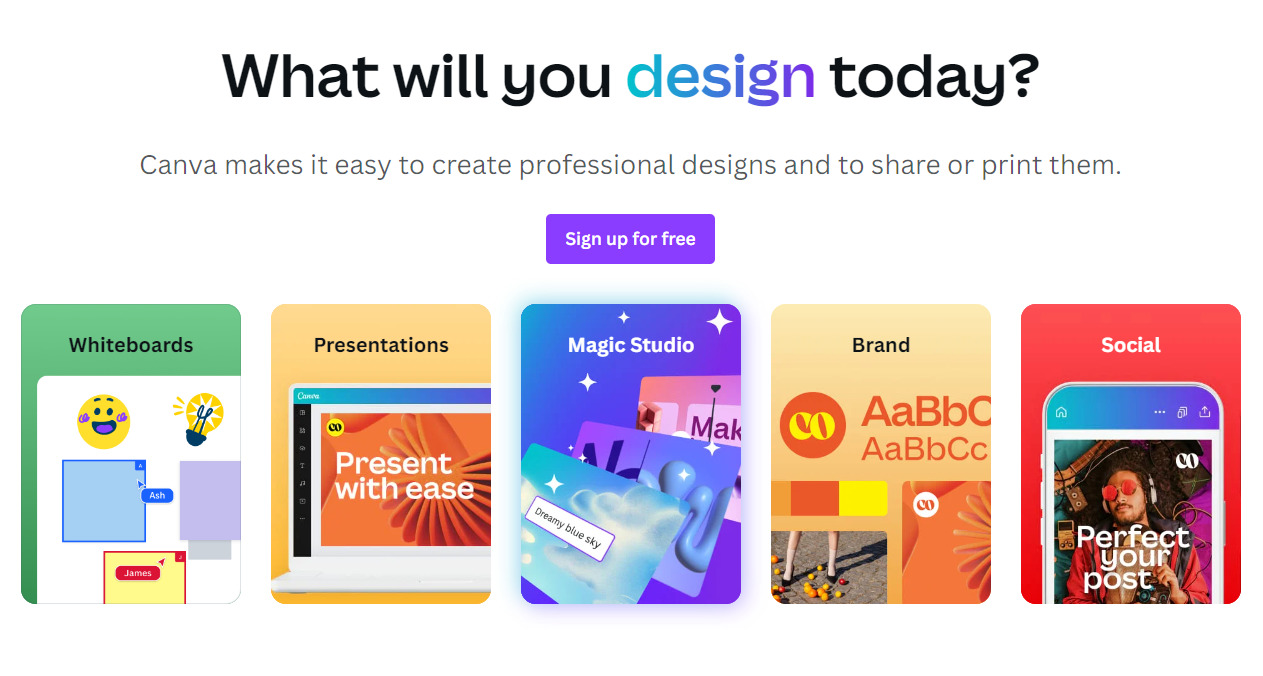 This user-friendly graphic design platform is the secret weapon behind many eye-catching social media posts, engaging blog graphics, and impressive lead magnets that you see online.
Regardless of your design skill level, Canva empowers you to create professional-looking visuals quickly and easily. With a vast library of templates, fonts, and photos at your disposal, crafting unique pieces of content to attract and engage your audience has never been simpler.
For inbound marketing, Canva is a godsend. Need to create an infographic that explains a complex topic? Canva. Want to design an ebook as a lead magnet for lead generation? Canva. Need to create visually appealing social media posts that drive engagement? Again, Canva.
Pricing
In terms of pricing, Canva offers a free plan with basic features. For access to more advanced features, Canva Pro is available for $14.99 per member/month (when billed annually) or $29.99 per member/month (when billed monthly).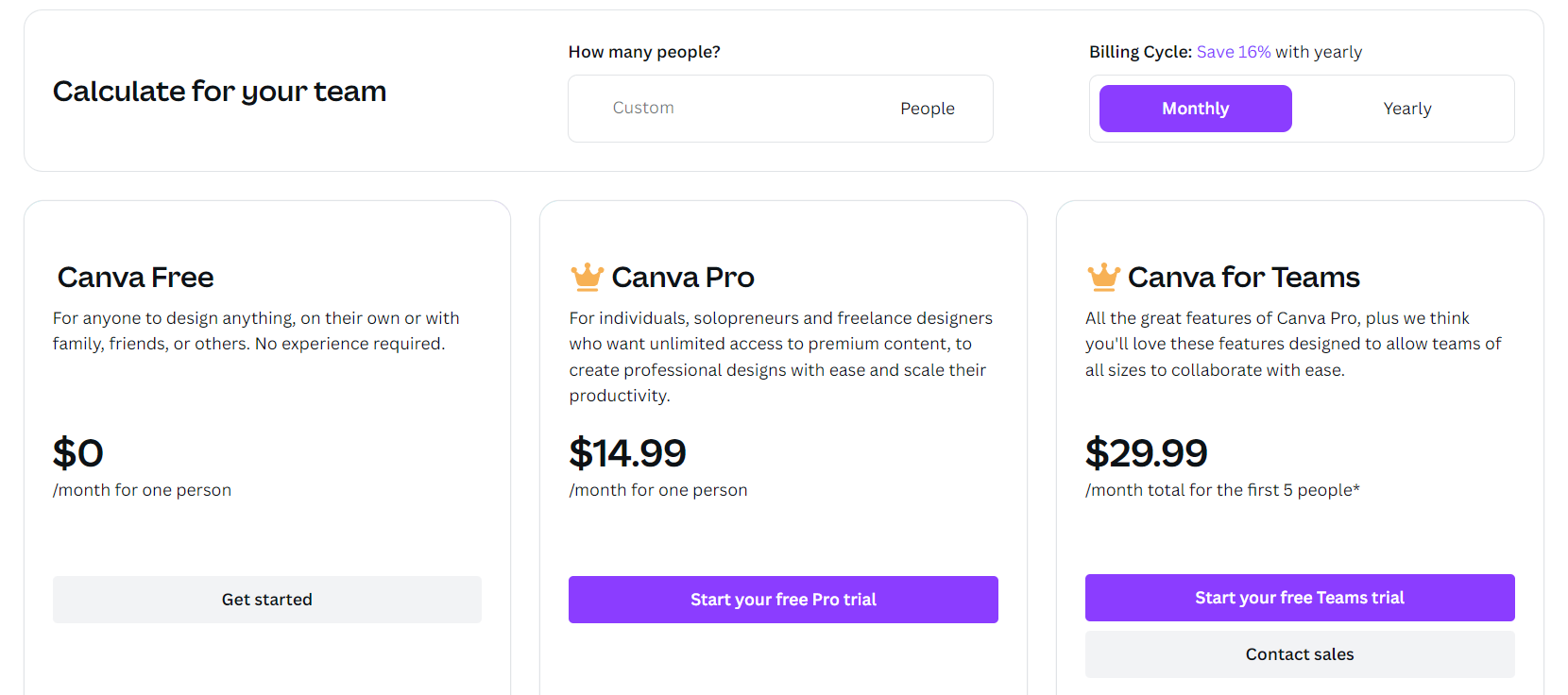 The price will also depend on how many people in your team are going to use the service.
Yoast SEO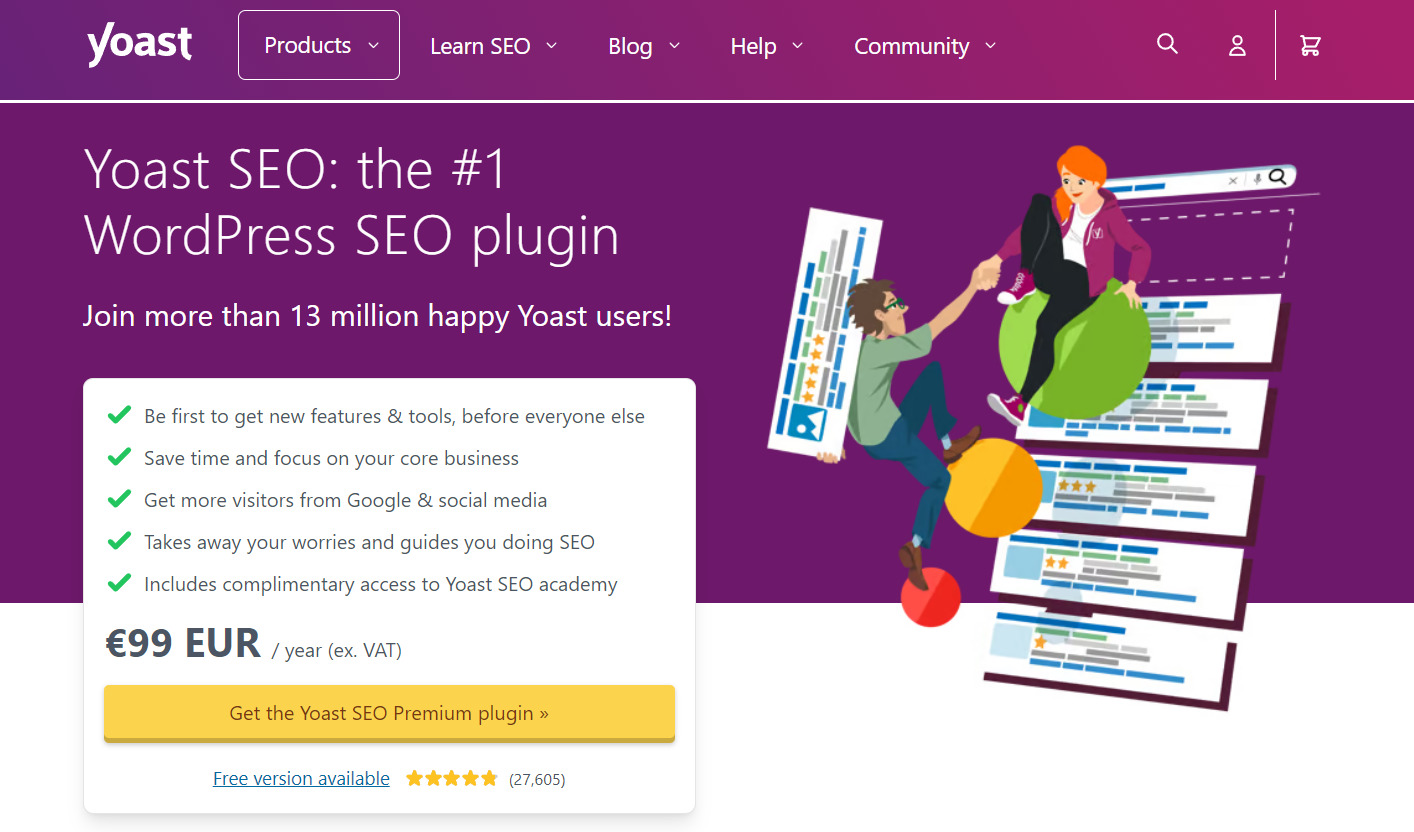 Next up on our list of inbound marketing tools is Yoast SEO. This WordPress plugin is highly regarded as one of the best inbound marketing tools for optimizing your website content for search engines. 
Yoast SEO is all about making your website as search-engine-friendly as possible. Whether you're an SEO newbie or a seasoned pro, Yoast SEO guides you in crafting content that both users and search engines love.
Features 
Here's a quick rundown of the features Yoast SEO brings to the table for your inbound marketing efforts:
SEO Analysis: Get valuable insights to optimize your posts and pages for search engines.
Readability Check: Ensure that your content is easy-to-read and user-friendly.
Breadcrumbs Control: Improve user navigation and search engine crawling on your site.
Canonical URLs: Avoid content duplication and associated penalties with this feature.
Internal Linking Suggestions: Enhance your site structure with relevant internal link recommendations.
Pricing
Yoast SEO offers a free version with basic features. The Premium version, offering advanced features and insights, comes at $89 per year (ex VAT) for one site.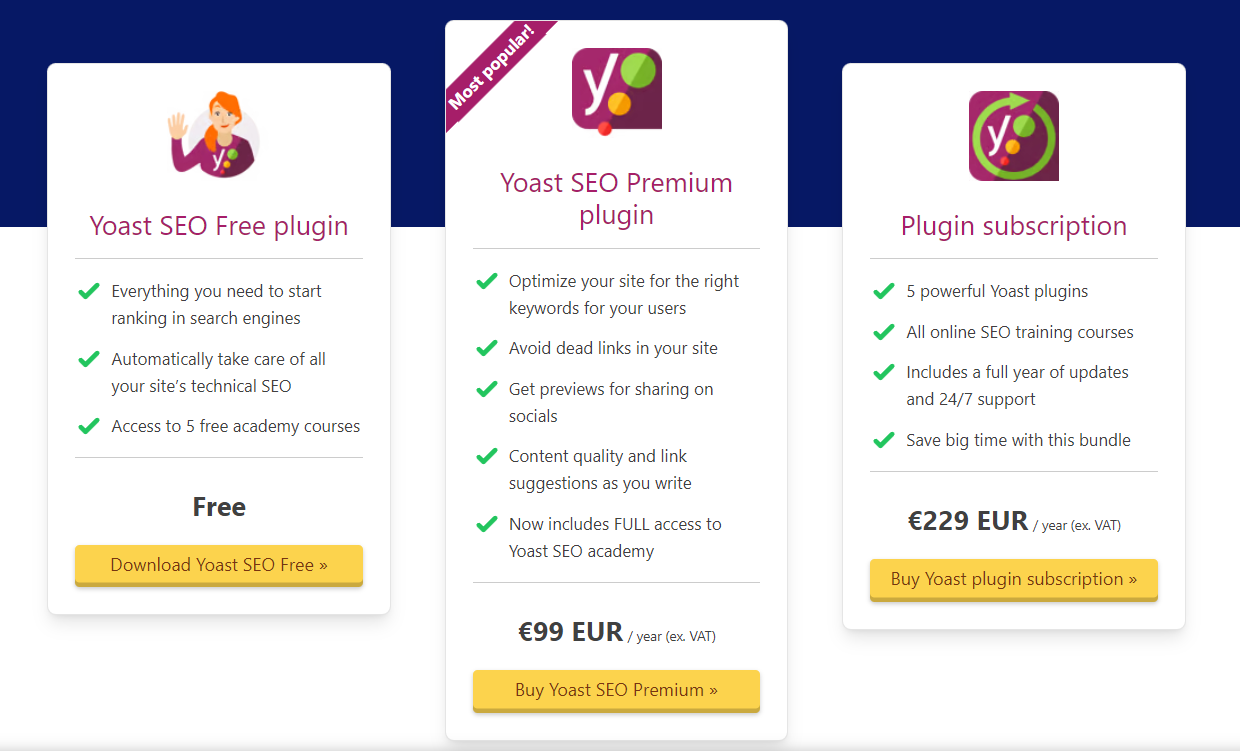 HootSuite for social media management
Let's venture into the realm of social media management with our next marketing tool — HootSuite. This platform is your command center for managing, scheduling, and analyzing all your social media content in one place. What's inbound marketing without a robust social media presence, right?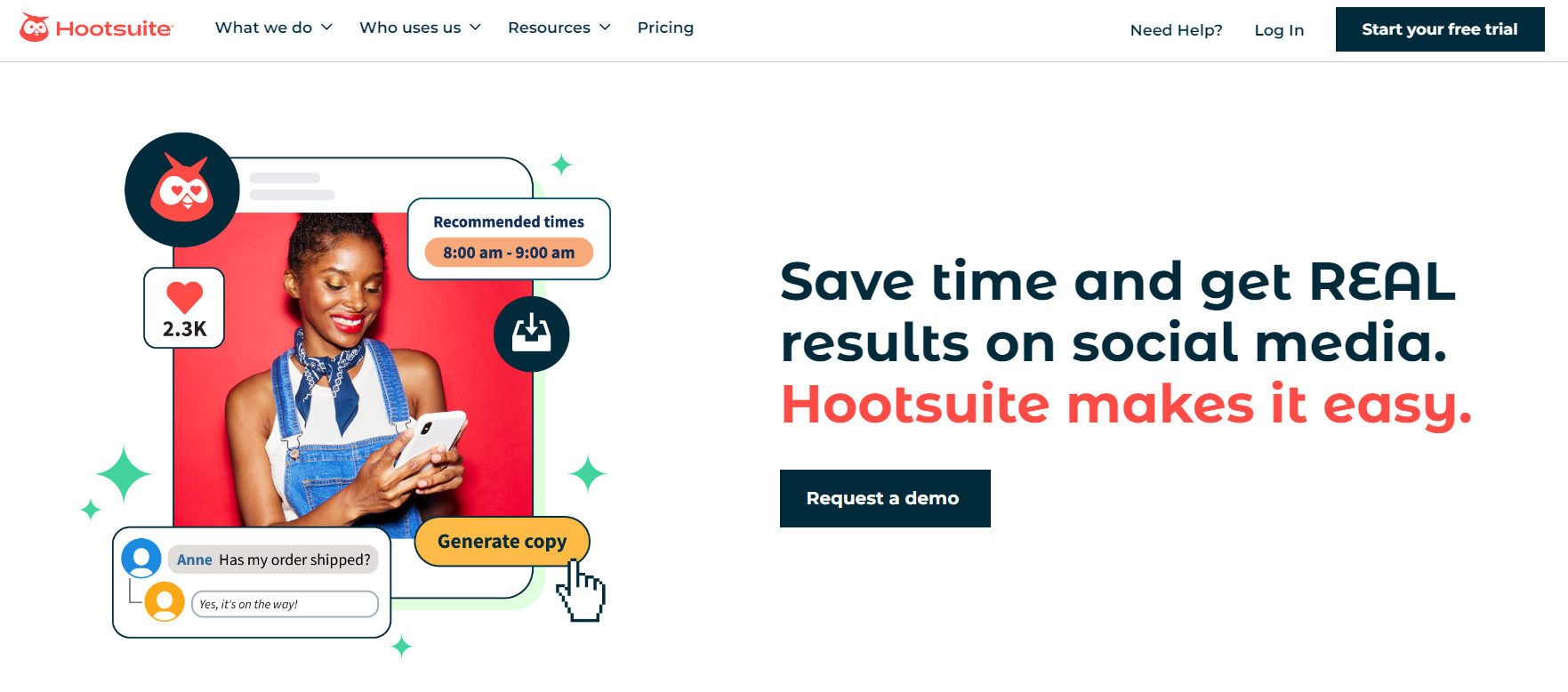 HootSuite is all about efficiency. It empowers businesses to stay on top of their social media game by automating content posting, tracking performance, and engaging with their audience from a single dashboard. 
Features 
Here are some of HootSuite's top features that make it an indispensable tool for your inbound marketing arsenal:
Content Scheduling: Plan and schedule your social media content in advance for consistent engagement.
Analytics: Get in-depth insights and reports on your social media performance.
Content Curation: Discover, manage and share content with your audience efficiently.
Team Management: Collaborate with your team and manage social account responsibilities.
Security: Safeguard your social media presence with secure logins, permissions, and approval workflows.
Pricing
HootSuite offers a diverse range of plans to suit various needs. The Professional plan costs $49/month, Team plan at $129/month, Business plan at $599/month, and for larger organizations, they provide a customizable Enterprise plan.
You can test the service on a free trial for 30 days.
Hotjar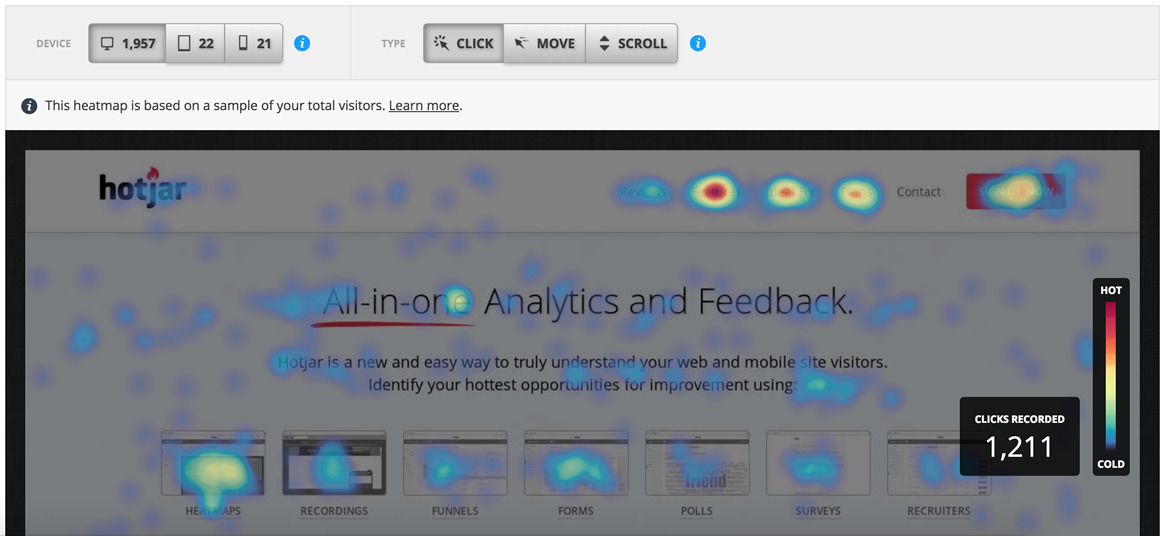 Diving deeper into our pool of inbound marketing tools, let's check out Hotjar — the user-friendly platform that provides insights into your website's user interactions. 
Hotjar is like a magnifying glass for your website, revealing how your users behave and what they feel while they navigate. It's all about helping you understand the customer journey and optimizing it for better user experience, hopefully leading to increased conversion rates in your marketing efforts.
Features 
So, what makes Hotjar special? Let's take a look at some of its crucial features:
Heatmaps: Visualize user behavior to understand what users do on your site.
Session Recordings: Watch recordings of real visitor behavior to identify usability issues.
Conversion Funnels: Identify at which step most users are leaving your site.
Surveys: Ask your users direct questions to gain insightful feedback.
Form Analysis: Understand how users interact with your forms and where they drop off.
Pricing
As for pricing, Hotjar offers a free basic plan for personal use. For businesses, plans start at the Plus level for $39/month, and for larger organizations, there are custom pricing options available.

Unbounce for lead generation
It's time to chat about Unbounce, one of the tools for inbound marketing that specializes in creating high-converting landing pages.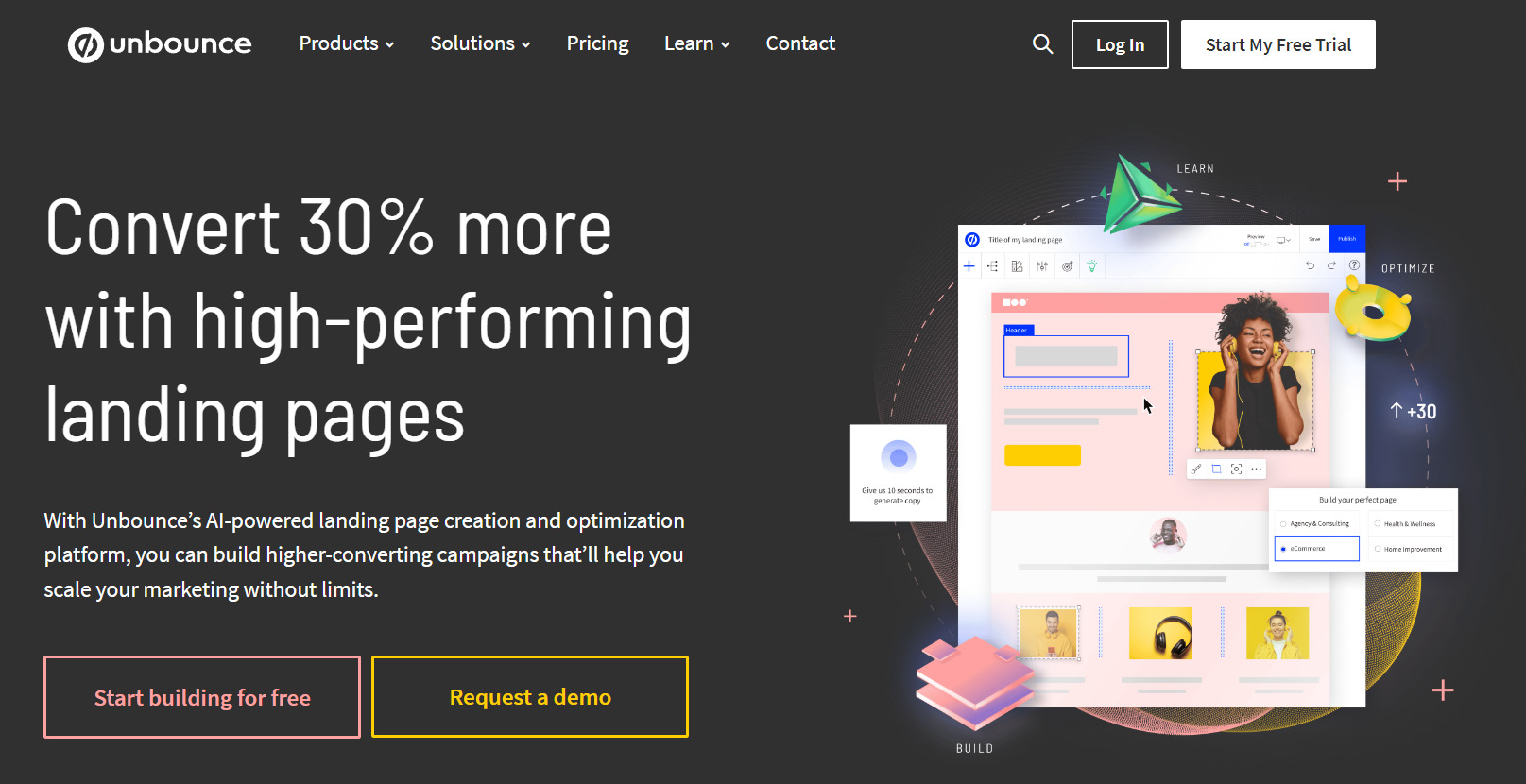 Unbounce is a platform that empowers you to quickly create, launch, and test beautiful, responsive landing pages, without any need for a developer. It takes its place proudly among the roster of best inbound marketing software, helping marketers create landing pages that convert. 
Features 
Key features that make Unbounce stand out among other inbound marketing platforms include:
Drag-and-Drop Builder: Design stunning landing pages with no coding skills required.
Templates: Use over 100+ customizable templates as your starting point.
A/B Testing: Test variations of your page to see what works best for your audience.
Dynamic Text Replacement: Personalize landing page text based on visitor location or other specific parameters.
Pop-ups and Sticky Bars: Grab your visitor's attention with engaging on-page interactions.
Pricing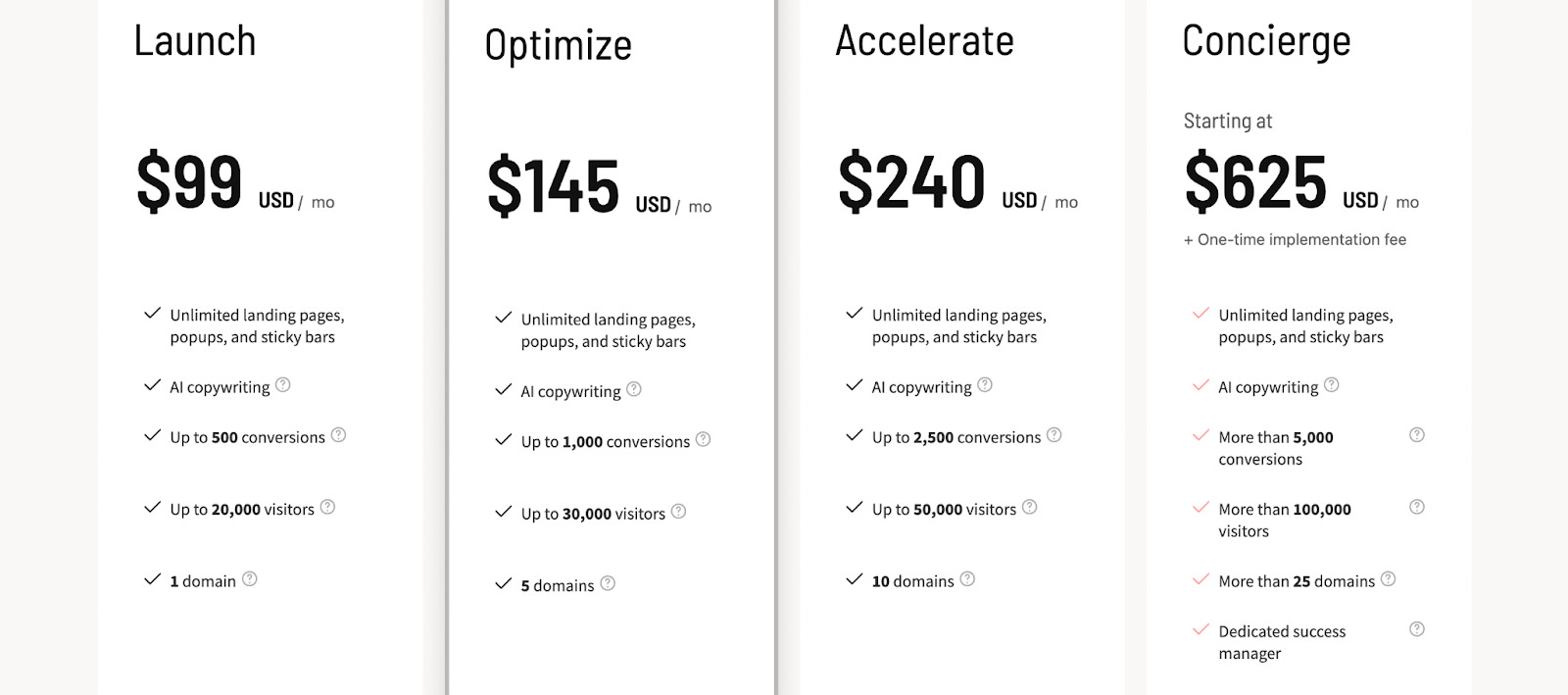 As for the pricing, Unbounce offers four plans: Launch at $99/month, Optimize at $145/month, Accelerate at $240/month, and Concierge at $625/month.
AdRoll

AdRoll is a powerful inbound marketing platform designed to supercharge your lead generation strategies. It offers your business a 360-degree approach to attract, convert, and grow your customer base using the power of data-driven marketing.
Features 
AdRoll provides you with the ability to connect with your customers across different platforms including social media, email, and the web, ensuring your brand stays at the forefront of their minds. It's all about delivering the right message to the right person at precisely the right time.
Pricing
In terms of pricing, AdRoll operates on a flexible model where you set your own budget. The platform offers unlimited usage and access to all its features, charging only for the actual spend on ads.

Zapier
Next on the list of the best inbound marketing platforms, we've got Zapier — the incredible tool that takes marketing automation to a whole new level. Zapier acts as a virtual bridge, connecting your favorite applications and allowing them to work together seamlessly.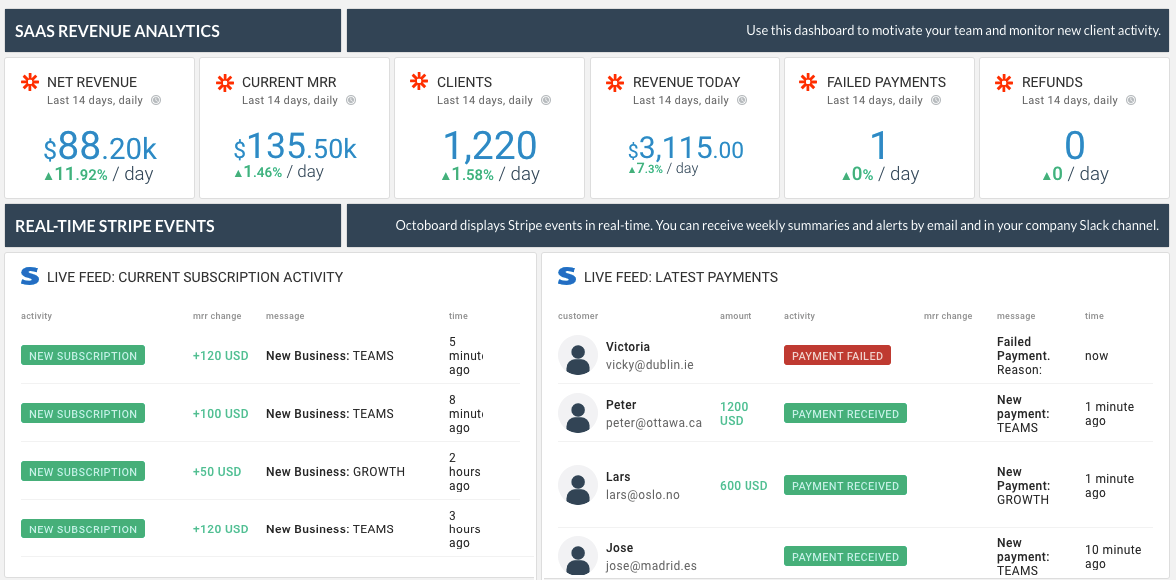 In the context of inbound marketing, Zapier helps to streamline your workflow by automating repetitive tasks. From syncing your CRM and email marketing tools to automating social media posts, Zapier takes care of it all. With more time in your hands, you can focus on crafting those brilliant strategies to grow your business.
Pricing
Zapier offers a free plan for basic use. For more advanced automation, pricing ranges from $29.99/month for the Starter plan, up to $599/month for the Company plan.


Zapier offers a 14-day free trial for new users.
Asana for content marketing management
Meet Asana, one of the best inbound marketing tools renowned for helping teams organize, track, and manage their work.

Asana is like your virtual project manager, keeping everyone on track and ensuring marketing tasks never fall through the cracks.
Asana allows you to plan and structure work, share details, set priorities and deadlines, and follow projects through every stage. From planning a content calendar to tracking a marketing campaign, Asana ensures your projects stay on course.
Pricing
Asana offers a free basic plan for teams just getting started. For premium features, their pricing starts at $10.99 per user/month for the Premium plan and goes up to $24.99 per user/month for the Business plan.

Salesforce for inbound strategy
Rounding out our list of the best tools for inbound marketing, we have the titan of CRM software — Salesforce. It streamlines every part of your sales process, making it a powerful inbound marketing tool.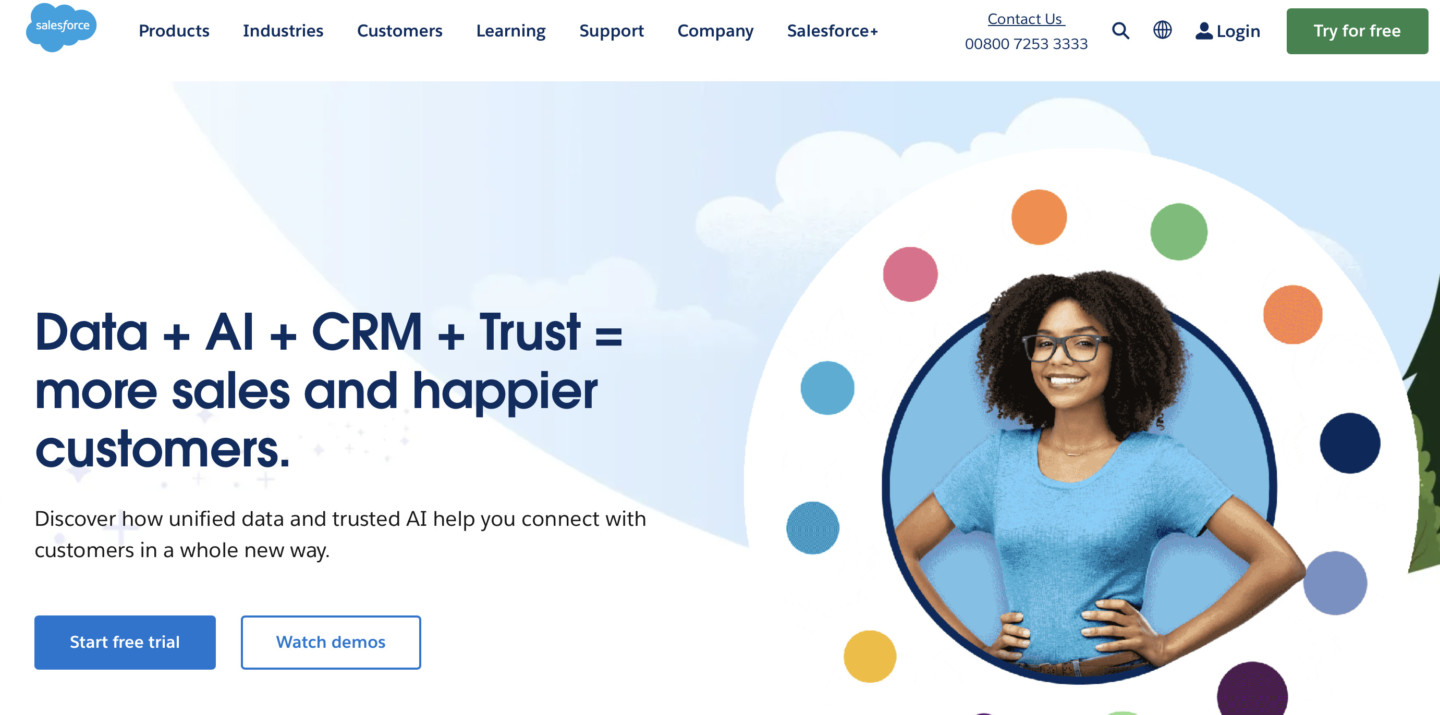 Salesforce provides a panoramic view of every customer interaction, helping you deliver personalized experiences that leave a long-lasting impression. 
Features 
Key features of Salesforce for inbound marketing include:
Lead & Contact Management: Track all your customer information and interactions in one place.
Opportunity Management: Identify, track, and optimize sales deals.
Email Integration: Connect your email to track interactions and manage your sales directly.
Sales Forecasting: Gain insights from real-time, actionable sales forecasts.
Pricing
Salesforce pricing starts at $25 per user/month for the Essentials plan and can go up to $300 per user/month for the Unlimited plan.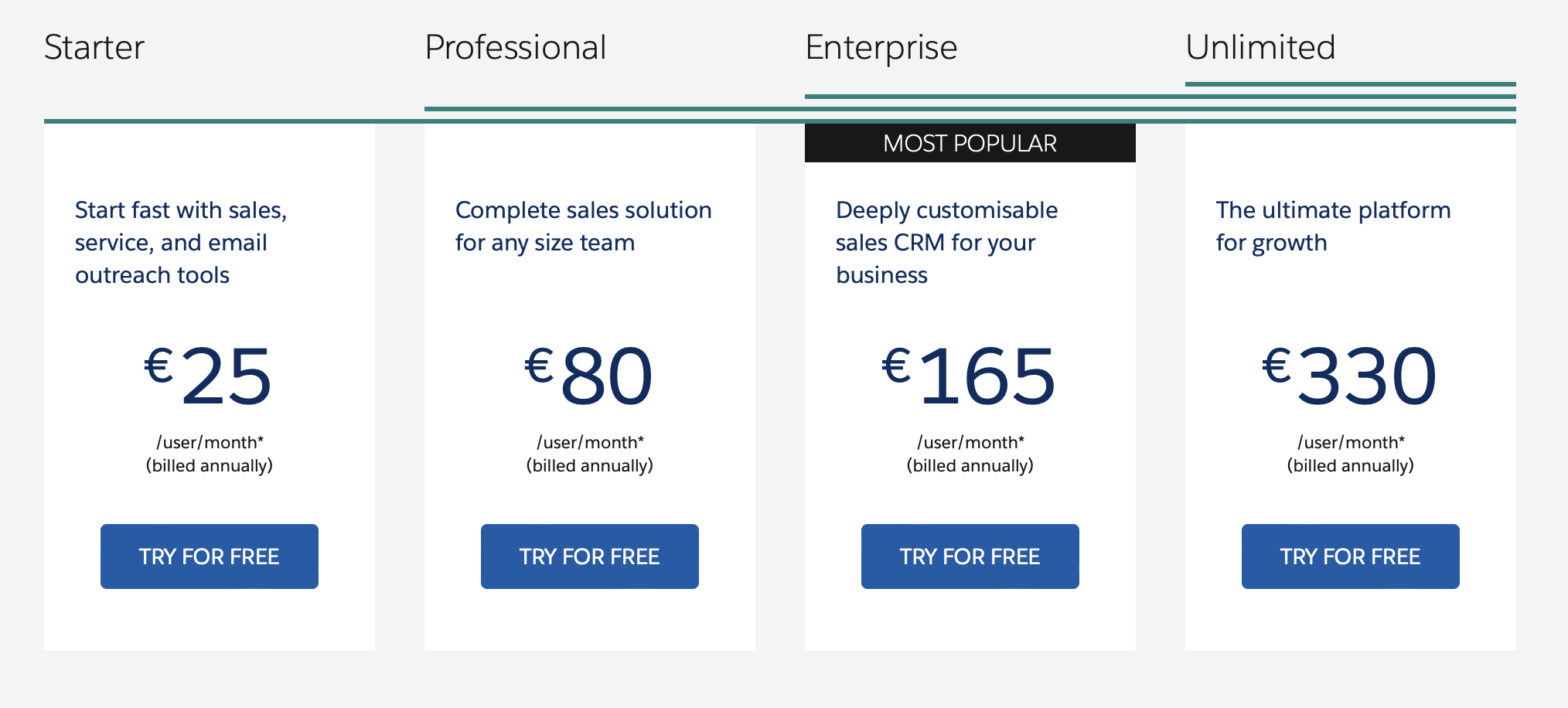 Summing up
In the evolving landscape of digital marketing, having the right tools in your arsenal is crucial. From managing conversations to boosting SEO and automating tasks, we've explored 15 top-notch inbound marketing tools to help boost your brand's online presence. 
Remember, the key to successful inbound marketing starts with the right tool. So why not kick off your journey with Dashly today?
FAQ on inbound marketing tools
What are the benefits of inbound marketing?
Inbound marketing helps to build visibility, engage your audience, foster strong customer relationships, and create credible, value-driven content that attracts potential customers. Moreover, it's cost-effective and results in higher-quality leads, providing a higher ROI than traditional marketing.
Why should you invest in inbound marketing?
In today's digitally-driven era, customers are more inclined towards brands that provide value and engage them on a personal level. Inbound marketing lets you do just that. It's an investment in building credibility, nurturing customer relationships, and ultimately driving sustainable growth.
What to look for in inbound marketing tools?
When selecting inbound marketing tools, consider your specific needs and goals. Look for features like content creation and SEO, social media management, email marketing, CRM, and analytics. The best tools offer intuitive interfaces, comprehensive features, and integrations that align with your marketing strategy.
Read also: