A papyrus, a stone, a web code, and a client success manager. What do they have in common? 
The ability to keep and share the most valuable resource of all time — knowledge. The power of which Sir Francis Bacon proclaimed in far 1597. The one who knows the information and how to use it can do anything.
Businesses know that too. Meet Lana, a CEO of a successful product. She learned from books how to lead her business idea to a profitable startup level. Now Lana has a growing company with 20 people in her team.
And everything would be good, but the last analytics check showed an issue. Instead of the expected hour, consumers had to wait a day or even more to get an answer. (A usual thing for small teams.)
Over 53% of respondents are likely to abandon their purchase if they can't find an answer to their question quickly.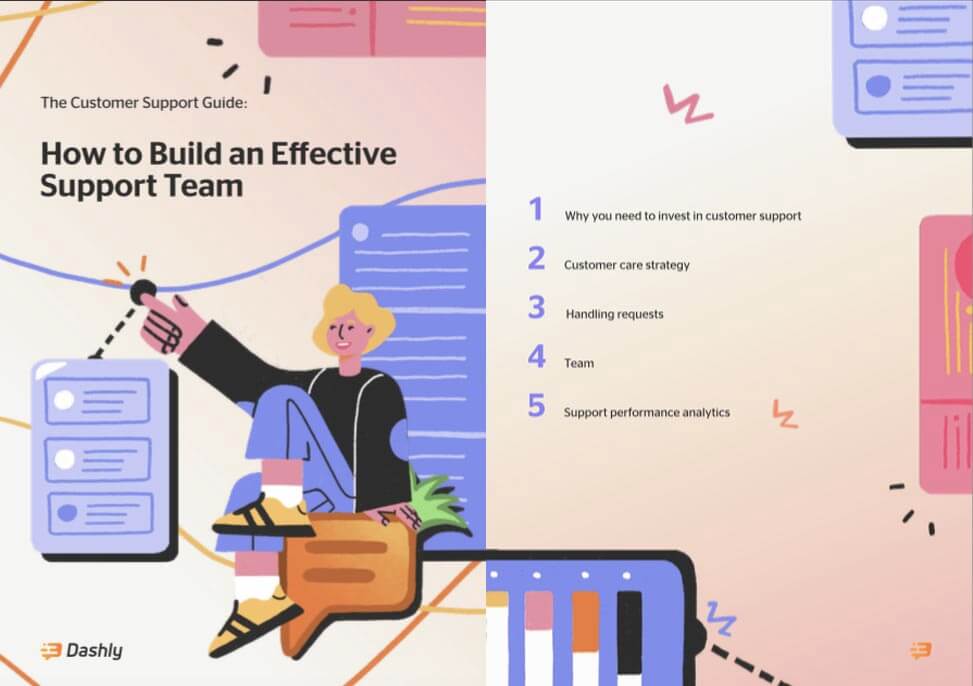 What is a knowledge base?
Jake, Head of Customer Success, explained: "There are two customer success agents in our company. Monthly we process about 1500 customer queries. Two-third of them are simple questions we answer instantly. But there is a part requiring deeper research. While we do it, others wait no matter how simple their request is." 
So, there are two hypotheses on how to solve this problem: 
Increase the number of support managers.
Provide customers with resources to find answers on their own.
A growing business needs them both. But since the company was on the budget, Jake decided to increase customer support efficiency without increasing the number of agents. 
Good documentation is better than having somebody who knows the answer to a user question.
To cover basic support inquiries, he went on a self-service portal idea — basically, a knowledge base with instructions on the most burning product question. 
Knowledge base (KB) is a database that contains the most detailed information about a product/service to help your team and customers find answers to frequently asked questions on their own.
You may remember printed manuals on how to use a gadget you have purchased. It's their modern version. Just like manuals, a knowledge base doesn't solve 100% of problems customers might have — only the most common ones.
Note! If you already know what a knowledge base is and how it works, you can jump directly to our top 15 list here.
Not all knowledge bases are for customers. There are public and internal knowledge base types.
Lana liked this idea but still had some questions. For example, why is knowledge software better than a live agent?
33% lower support load and other knowledge management software benefits
Jake was ready for this. The first argument was statistics:
67% of consumers would like to use FAQs instead of contacting customer support to resolve their issues. 
Just think how it may increase during quarantine time when we almost forgot how to communicate.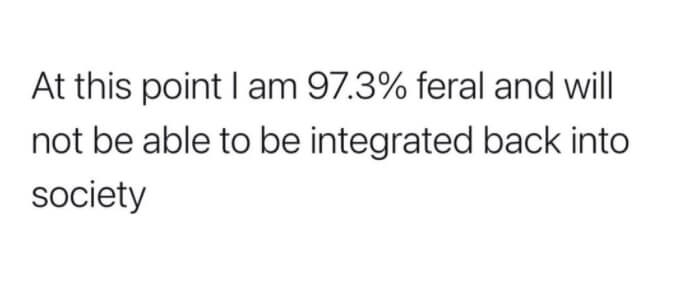 Sorry for off top, but this meme is too good not to share it with you also: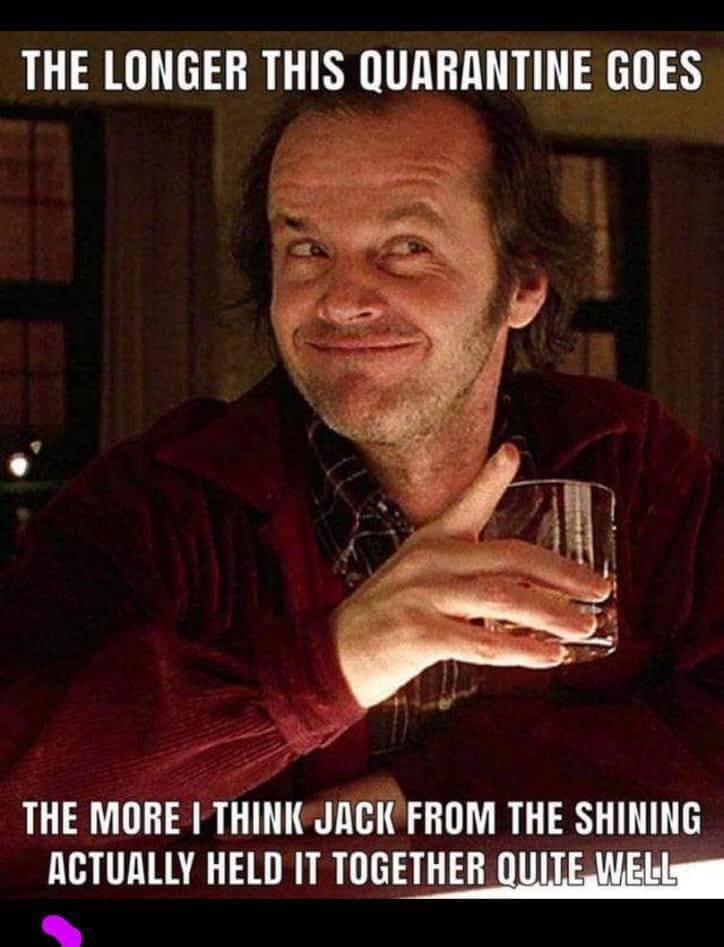 Now, get back to the knowledge base advantages Jake highlighted to convince Lana.
Knowledge database can:
Provide customer support

when agents aren't available. Everyone can easily find the solution to the product/company question via a search on the website.

Lower customer success workload by 20 — 30%

. When website visitors can find information on their own, they don't need to describe a simple question in the email, chat, etc.

Speed up the Response Time by 30 — 40%

. Knowledge base articles are perfect for sharing in chat or email in reply to customer inquiries. It can be a full article link or relevant excerpts.

Provide better documentation navigation

. It keeps all the guidelines and DIV articles in one place. This helps to onboard new customers faster.

Bring additional traffic

. Knowledge base content can rank on Google and bring you additional high intent organic traffic.

Automate customer service

. Smart suggestions of a knowledge base can answer your customers' questions on the go.

Train new employees.

Every new member of your team can find all the necessary info about company processes & principles, products

,

etc.
And the icing on the cake — proof from practice:
Knowledge base software can reduce the number of support requests to 33% or more. 
Based on Groove experience
So, the answer to Lana's question — it's wrong to put Vs. between the knowledge base and human agent. A knowledge base is a powerful addition, not a competitor. 
The decision is taken. For the next meeting, Jake had to choose a knowledge management tool. I mean an online platform that stores essential data to help your customers or employees access and share it anytime they like.
Not to jump into rash decisions, Jake went for professional communities' advice with a question, "How does the best knowledge base software look like?" 
Main Features Of An Effective Knowledge Base
Before diving into details, Jake had to choose between an integrated or stand-alone knowledge base software type: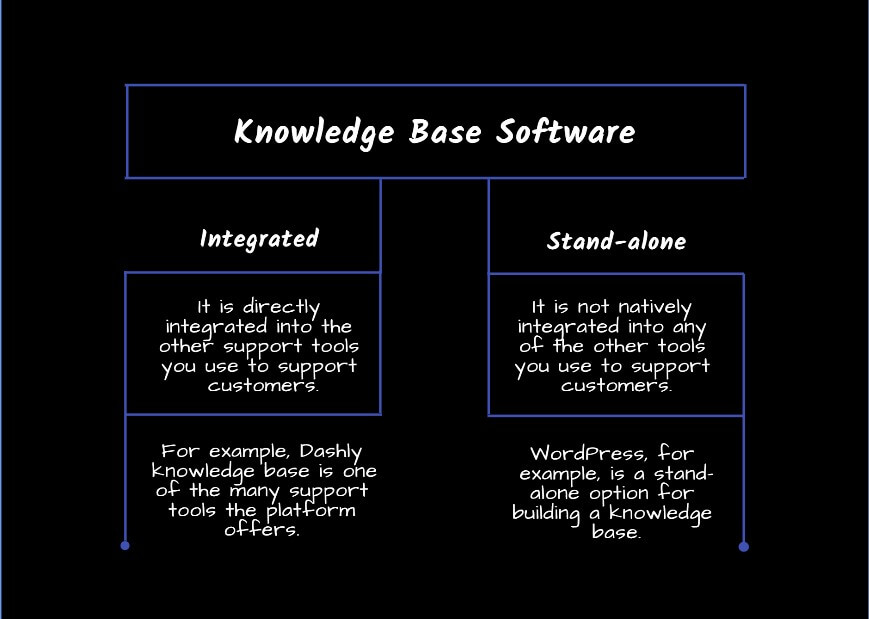 In communities, experts pointed out nine must-have features to consider while choosing the best tool. The best knowledge management should have:
Easy navigation.

Users should be able to find information fast. There are two ways to achieve this with a good knowledge management tool.
First is 

a search bar

to enter a keyword and find a needed article. The second way to avoid looking through all the posts is 

categories.

They organize articles by topics.

Widget.

It is a pop-up on a website to help customers search the knowledge base without leaving the homepage.
Customization

. In a perfect world, a knowledge base should repeat the design of a website. To achieve this, you should choose a tool that allows changing logo, links, colors, images, domain, CSS. 

Dashboard.

Knowledge base dashboard should be easy to upload, change, and publish video, images, text even for users with no coding experience. That means no additional code or resources needed to create knowledge base articles with a 

convenient text editor

. 

SEO settings.

This text editor should have the opportunity to apply meta descriptions, title tags, headings to every post.

 

Mobile optimization.

When over 50% of web traffic comes from mobile, make sure your knowledge base is readable and easy to use. Best when it is optimized from the start. 

Content localization.

Sooner or later, your company will reach the international level?. Thus, the knowledge management tool you choose should let you translate your articles into different languages.

Contact form.

The article won't 100% replace a talk with a human agent. Check whether your tool has a contact form feature to help your customers send a request. 

Basic reports

. It's good to know how many people read your article, was it helpful or not. The best knowledge base will let you know the number of searches, failed searches, article views, rating.

Access to articles.

The opportunity to set roles and levels of access to articles' editing, sharing. That's when you can make your knowledge base public or internal. 
Let's be realistic. Knowledge base tools containing all these features exist, but somewhere in a perfect world. However, in practice, you prioritize this list and choose 1-3 key features to focus on. For Jake, it was customization, a straightforward dashboard, and reports to rate how well the article work. 
Time to research the knowledge base software options.
TOP 15 Knowledge Base Software
Finding them was easy, but the analysis was not. It took a week for Jake to register, test and review all of them.
Download a short summary of comparison 15 knowledge bases in a table
Thanks! Now check your email. We've send your copy there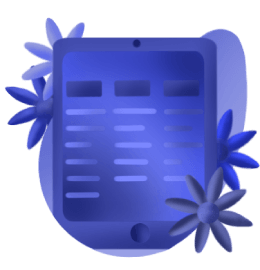 Let's see the results. Jake started from the obvious solution.
Type: Stand-alone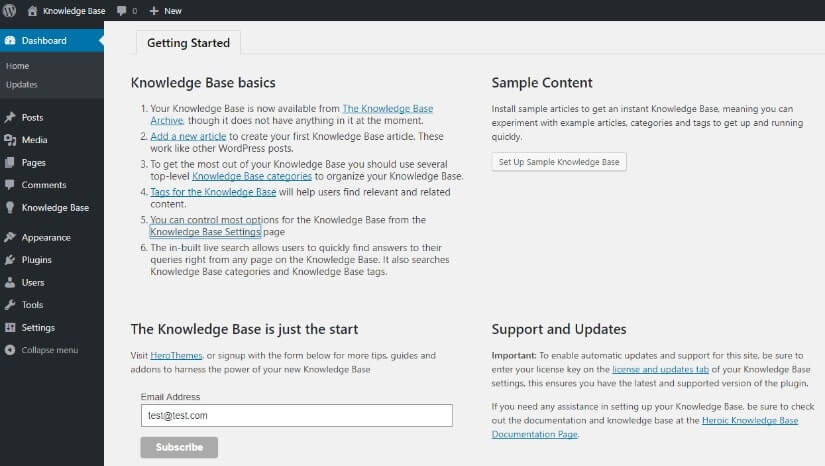 WordPress (WP) isn't a knowledge base software; it's a free content management platform. But you can easily use it for this goal. There are two ways:
Themes

. You choose a ready-made theme, free or paid, and customize it. But it demands creating a separate WordPress installation just to power your knowledge base.

Plugins

. If you don't want to create a new WP, there is an opportunity to use an existing theme. Just add to it a knowledge base plugin. The downside is that plugins demand custom styling and theme-specific functionality before things look just right.
Both provide search and categories functionality. If you need some extra features, there are a ton of plugins to add. Moreover, WordPress is an open source knowledge base software to add required features by custom code.
Classic WYSIWYG editor usually contains SEO fields also, but sometimes it needs code editing skills.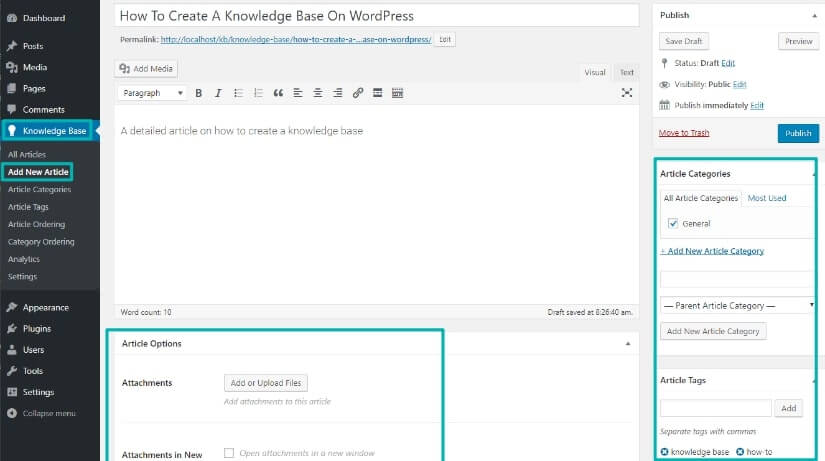 Pricing: WordPress knowledge base software is free. The things you pay for are support, domain, and hosting. The themes and plugins you choose can be free or paid also. 
Pros:
Easy to use text editor
It's free
Ready-made theme templates
Cons:
It will take time to create a KB 
Separated solutions to create a full-fledged knowledge base
Extra pay for domain, hosting, support

WordPress is an excellent opportunity to save costs, but there is some web development help needed. Open source knowledgebase software is a bit complicated for a novice user.
The second tool he found was thanks to the power of Google and networking.
Type: Integrated
In addition to a knowledge base, you get various tools for customer support automation: a ticketing system, live chat, email, chatbot, pop-ups, and a list of useful integrations.
Dashly platform offers a convenient WYSIWYG editor with advanced SEO settings to make your articles visible. Analyzing their performance will help free integration with Google Analytics. 
There are rich customization features to make a knowledge base look like your website. Colors, logos, domains are easy to adjust to a brand style, even for a beginner. One of the unusual features Jake found in this knowledge management tool is quick replies. 
When chatting with customers, you can send them relevant articles with a ready-made message in one click.
Pricing: After a 7-day trial with all features available, there are three subscription plans available. The first one starts with $39/mo. On the cheapest paid plan you can create up to 30 articles. But you can extend the number with an add-on Knowledge base Pro. Check out the cost on the pricing page.
Pros:
SEO settings
Customization 
Easy WYSIWYG editor
Quick replies
Cons: 
Limited KB functions on the starting subscription plan
Dashly is perfect for growing teams, thanks to the variety of support tools and flexible pricing. Knowledge base features are easy to use. No code skills are needed.  
Type: Integrated
That means if you want to buy Freshdesk's knowledge base software, you need to buy the whole customer service solutions it offers in a ticketing system. But there is a 21-day free version.
For Jake as a novice user, there is a WYSIWYG editor. There he can quickly style an article according to website design and SEO trends.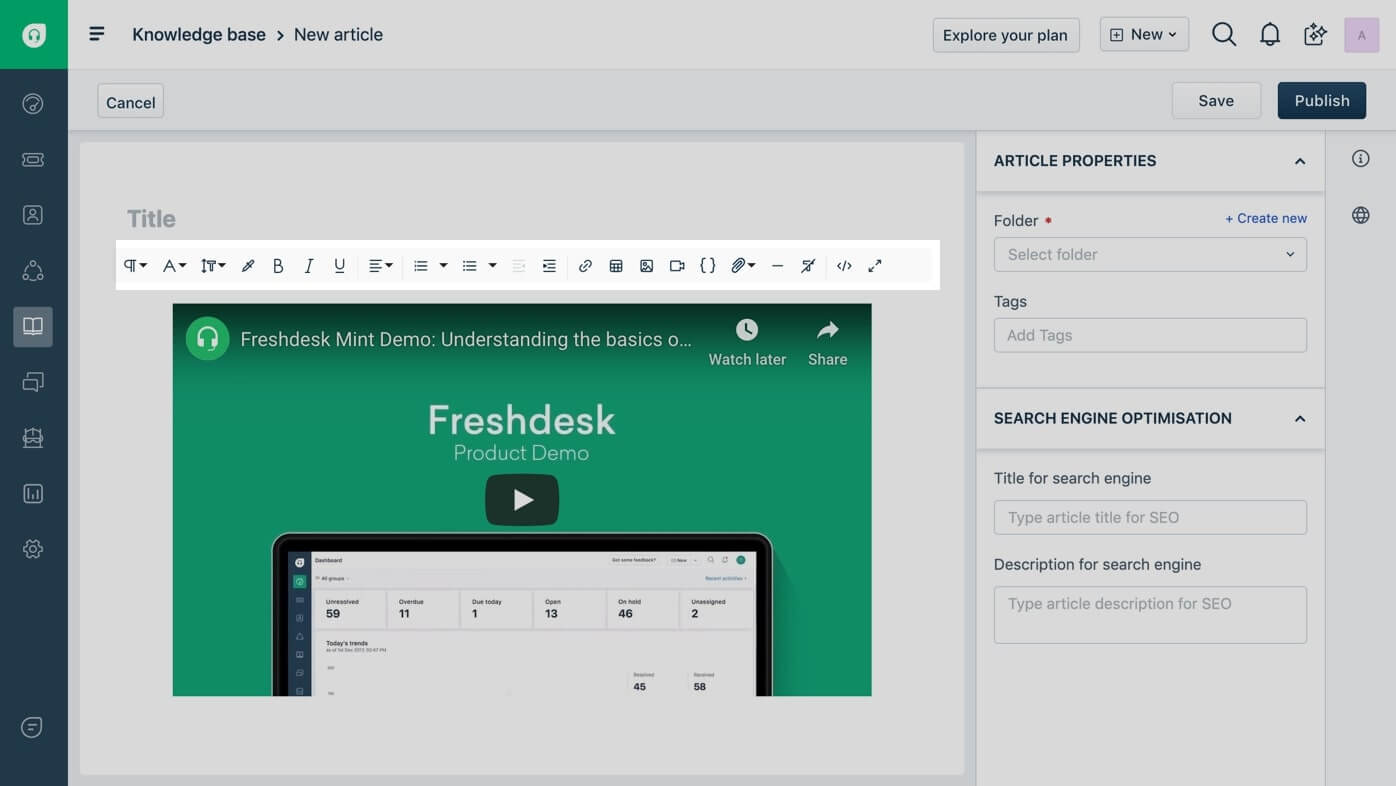 Thanks to intuitive dashboard design, it won't be a problem to localize, set members to access or customize the widget look.  
Just like with Dashly, agents can save content and use it for quick replies. It's only one click instead of time typing the same text every time. 
To understand the performance of the support articles, Freshdesk knowledge software offers reports. Unfortunately, the only things they show are whether the article was useful and the views number.
Pricing. When a 21-day trial period ends, there is a choice: a basic tariff for $19/month/agent or a full-fledged one for $35/agent/mo.
Pros: 
Enough time to test the system
Easy-to-use editor 
SEO tools
Ticketing system integrated
Configurable SEO settings
Cons:
Poor customization 
No deep reports options
Extra payment for localization features
Right choice if you're looking for a knowledge base + ticketing system bundle. But since reports and customization are some key features Jake searched for, Freshdesk wasn't perfect.  
Type: Integrated
Choosing Help Crunch, in addition to a knowledge base, you get an advanced ticketing system, live chat, pop-ups, and email functionality.
Deep customization options offer to personalize a knowledge base widget and domain from the onboarding's early start. But it's far the end of the things you can change. WYSIWYG text editor provides all the necessary content uploading settings as well as SEO options.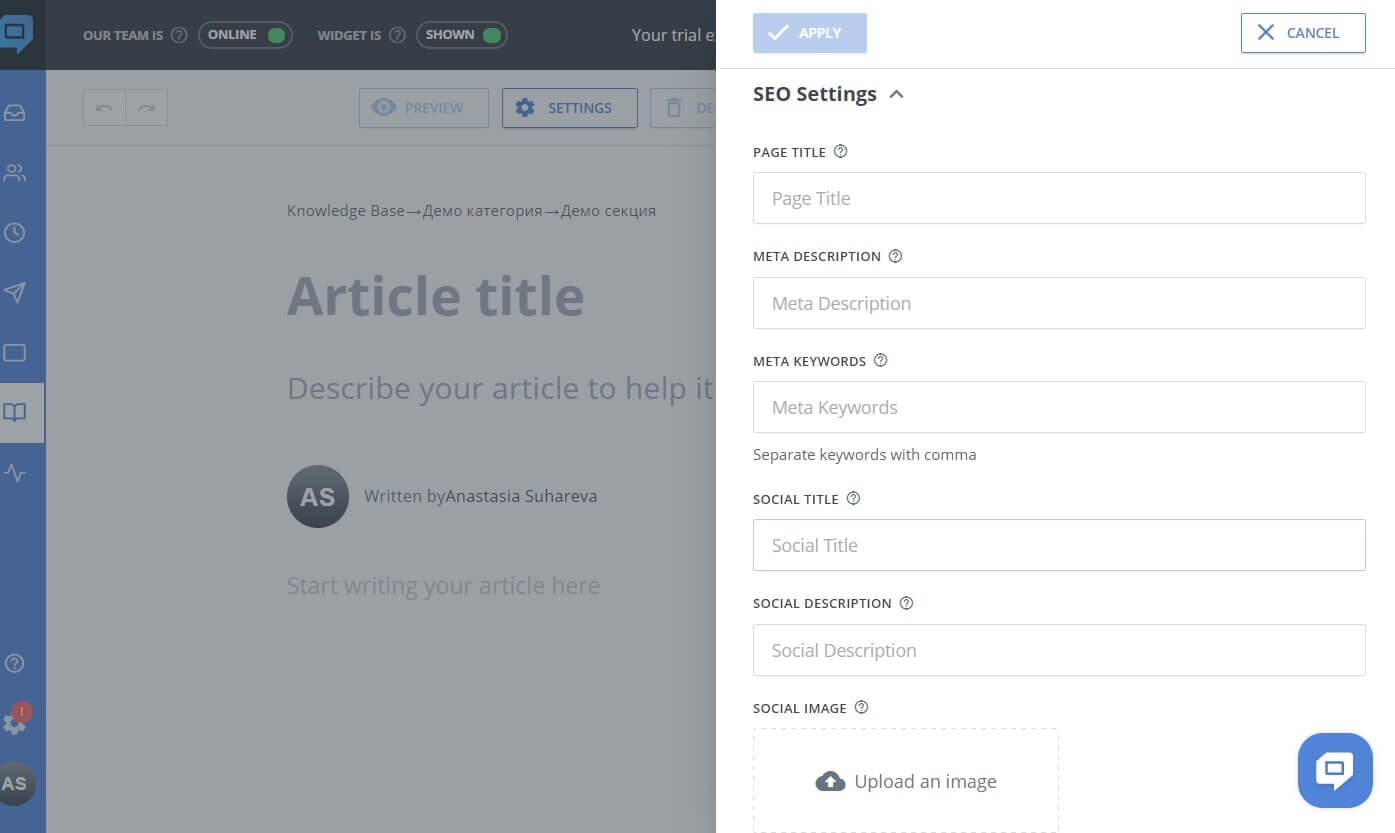 One of the best knowledge base features is defining what IP has access to articles (free or password).
As well as previous knowledge management software, this one has the basic reports feature with view count. But the opportunity to track failed search queries inside a knowledge base gives valuable insights for articles SEO.
Pricing: Standard tariff is $15/agent/mo. It has no restrictions on the knowledge base feature. Additionally, the user gets live chat and pop-up functionality. 
Pros:
Failed search attempts report 
Rich customization opportunities
KB Widget
Cons:
Limited functionality of additional tools in the standard tariff
No role-based access control
No localization
HelpCrunch is more for small businesses and startups. A user who needs a simple and basic set of tools for customer self-service. But the enterprise level companies won't find here expensive knowledge management software. 
Read also: 17 Zendesk alternative services and 13 live chat alternatives to try this year
Type: Stand-alone knowledge base 
It is suitable for small teams as well as for big ones. The pricing model with four subscription plans proves that.
Choosing any of them offers access to all the web-based knowledge base software features:
Customization

to adopt every part of the knowledge base to your website style, including integrations. If visual tools functional isn't enough for this task, there is advanced CSS, JS available.

Markdown Text Editor

with its editing and styling features. In addition to standard videos/images uploading, you'll find mobile-optimized tables (my little dream as editor), creative formatting code samples, and call-outs.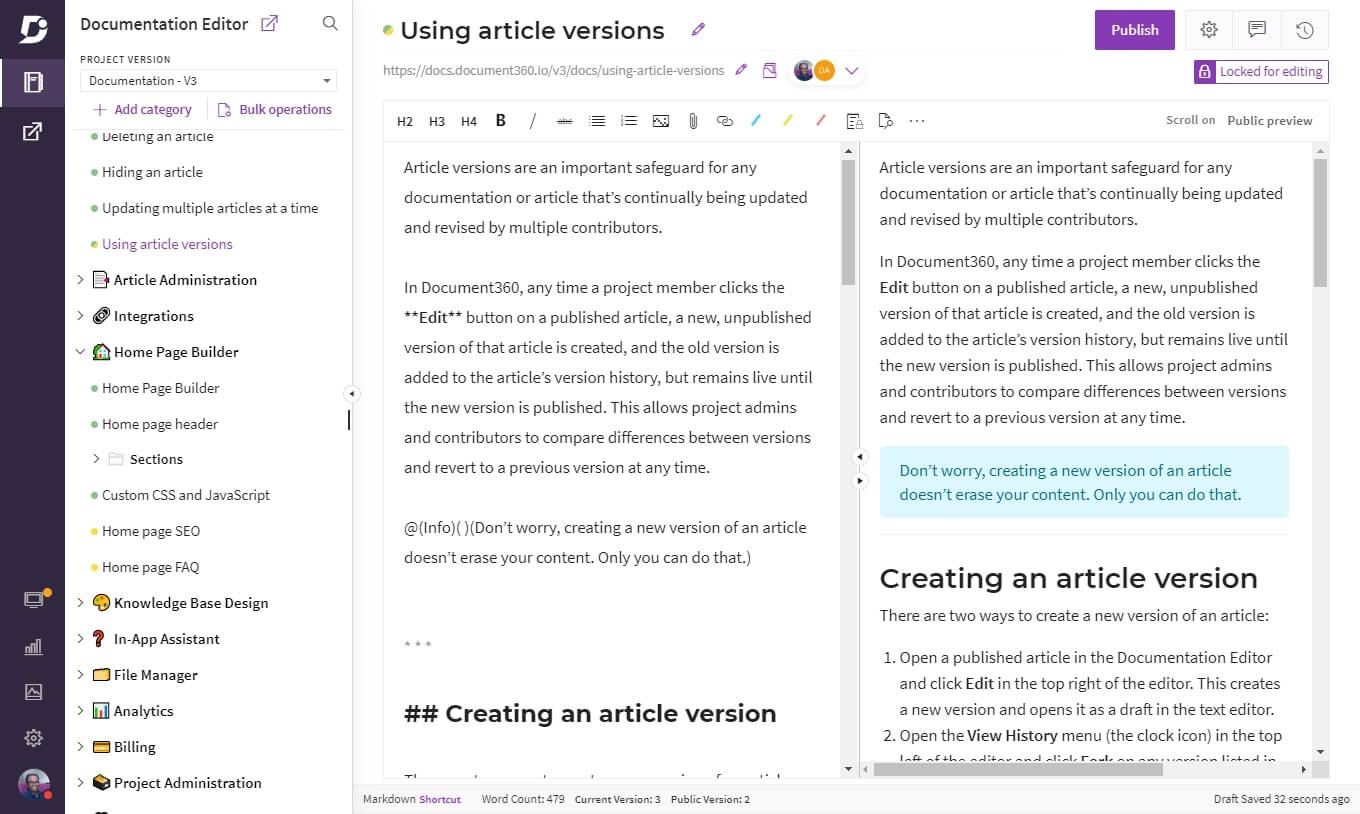 The text editor in Document 360 knowledge base management software looks intuitive, especially with preview. But it's markdown nevertheless. 
Security

features including role setting, IP access, internal or private knowledge base showcase. The part Jake liked most of all was comments. I mean the ability to leave them in an article while working on its draft in the editor (like in Google Docs). 

Article searches

(the list of failed ones)

and performance

(how many people read the article)

reports

. 
Pricing: Basic plan starts at $49/2 agents/mo. The other ones differ with the number of agents, GB storage, page visits, and knowledge base versions for different products.
Pros:
Team collaboration features
Detailed analytics on articles performance
Vast knowledge base access features
Thus, Document360 is better for big teams with a good budget and multiple projects. Since Jake's team works only with one, he continued research.
Type: Integrated
Even so, you don't have to pay for additional features like live chat, emails, etc. A knowledge base is a standalone product with its pricing. And it's essential to know about ProProfs ㅡ there is no public views limit.
The first thing you work with is creating a knowledge base in a text editor. At ProProfs, it reminds Microsoft Word with the same rich variety of text formatting elements and history of changes. Adding title, description for pages is here too. 
The time-saving thing is knowledge base article templates. You can customize each of them with your brand logo and color scheme.
Team access and collaboration is available only on Premium plan as well as advanced integrations.
Price. The pricing model is based on the number of pages you create. Up to 20 is free. Then there is a division on basic features plan with $0,40/page/mo and advanced for $0,70/page/mo.
Pros:
20 free pages 
Flexible pricing
Free templates
Reports with GA integration
Cons:
Advanced features and many pages are expensive
ProProfs is a good option for small and big teams as well. Its text editor may seem outdated, but rich functionality compensates it in full.
Read also:
15 best lead generation services to grow your base in 2023
The 36 statistics on how chatbot for businesses grow your revenue in 2023
The secret weapon of your competitors or Why you should focus on customer service first
Type: Stand-alone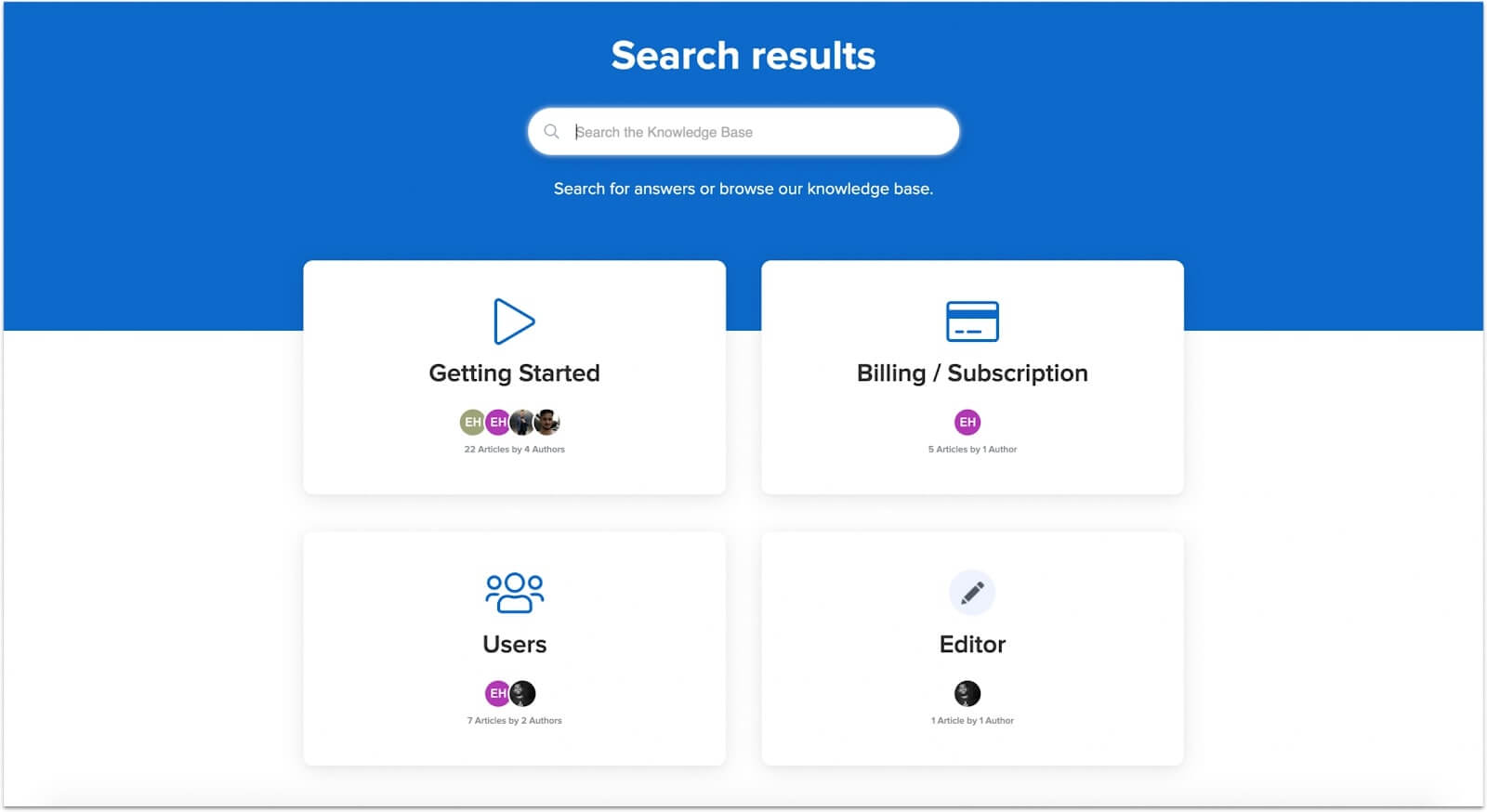 Traditionally let's start with a text editor. HelpJuice knowledge base software has an intuitive WYSIWYG editor with all the necessary features. Like Google Docs, it provides multiple authors' workflow on the same article simultaneously.
There are templates also you can customize and set access to articles: URL-based, internal/public.  
The third powerful thing about this knowledge management platform is analytics. In addition to traditional views, impressions count, and "fail searches," users can track authors' activity.  
Pricing. After a 14-day free trial, you can choose one of 4 subscription plans: from $120/mo to $999/mo with all features available. The only difference is in the number of users.
Lifehack: Credit card required. But if you enter your email address and abandon the registration, the follow-up email will offer you to create a personal account without a credit card.
Pros:
Flexible customization 
Detailed reports 
Rich functionality
Intuitive interface
Integrations
Cons:
Very high prices
No integrations with other customer service tools if you have any.
This one is good but too expensive for a startup team Jake works for. HelpJuice is better for big companies and enterprises.
Tired of reading?
You can download a short summary of these 15 knowledge bases comparison in a table
Thanks! Now check your email. We've send your copy there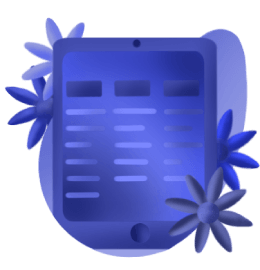 Type: Stand-alone
With easy onboarding, this online knowledge base is suitable for a novice users. The system interface is simple, as well as its functionality and pricing. 
Do you remember WordPress editor? HelpSite knowledge base has the same. Standard editing tools for content formatting and inserting: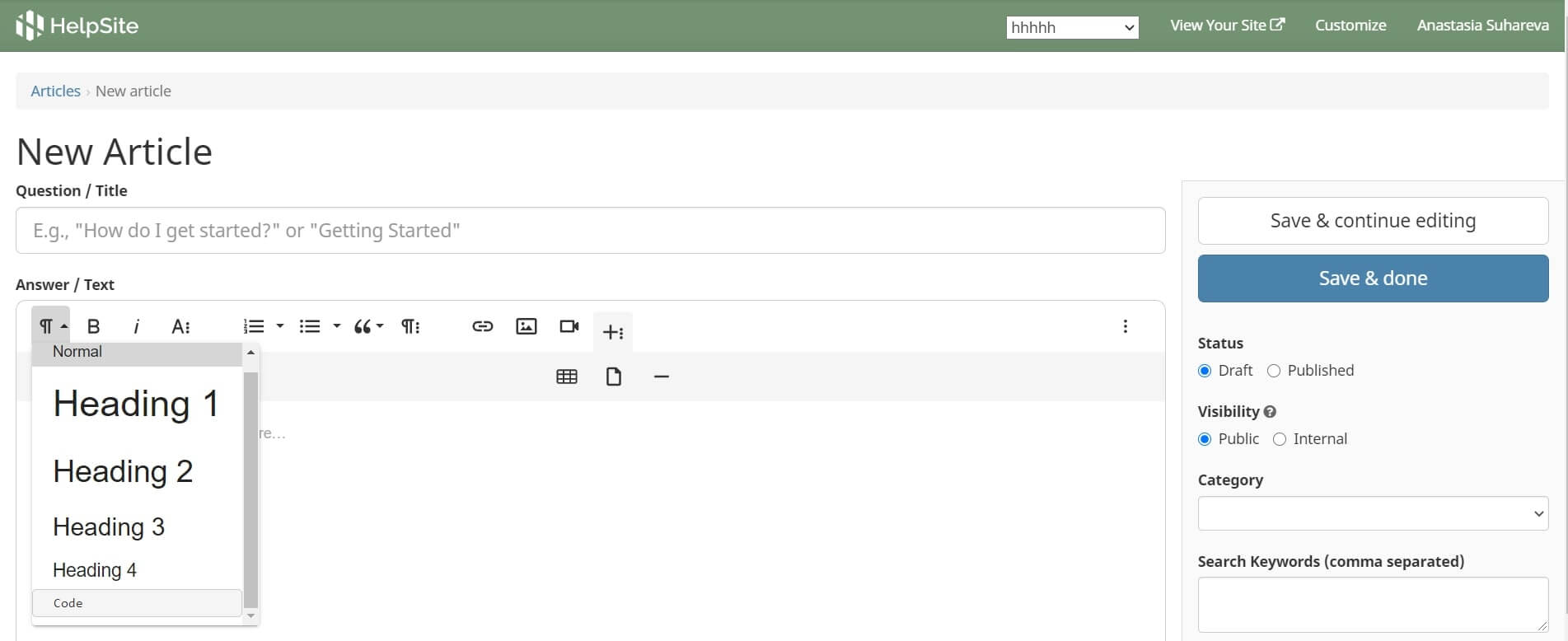 In addition to basic style customization, there are HTML/CSS opportunities. Thus, you can customize the knowledge base, but not a widget because it doesn't exist here. 
Unlike previous solutions, HelpSite offers a contact form. It can automatically suggest relevant articles to your website visitors and help them to send a support request.  
If you use other support tools, there is an opportunity to integrate them with HelpSite. For example, it offers Groove, Zendesk, Desk.com integrations.
But there is nothing perfect in this world. HelpSite users have to improve knowledge base articles bases on guesses because there are no reports feature.
Price. A free version of this knowledge base software offers you to create up to 25 articles with one domain and agent. There are $14.99/mo for 250 publications, and four team members plan with limited features if you want more. To use all of them, you have to pay $49.99/mo.
Pros:
25 articles for free
Integrations with popular support tools
Built-in contact form
Auto suggestions
Article access management
Cons:
Low customization at basic plan
No reports
HelpSite works better for bigger companies. The startup project Jake works for needed a deep knowledge base customization. But the $49.99/mo plan it's available on is expensive.
Type: Integrated
The company positions its knowledge management platform as "smart." And it's so because you can find there every existing feature to manage your knowledge base.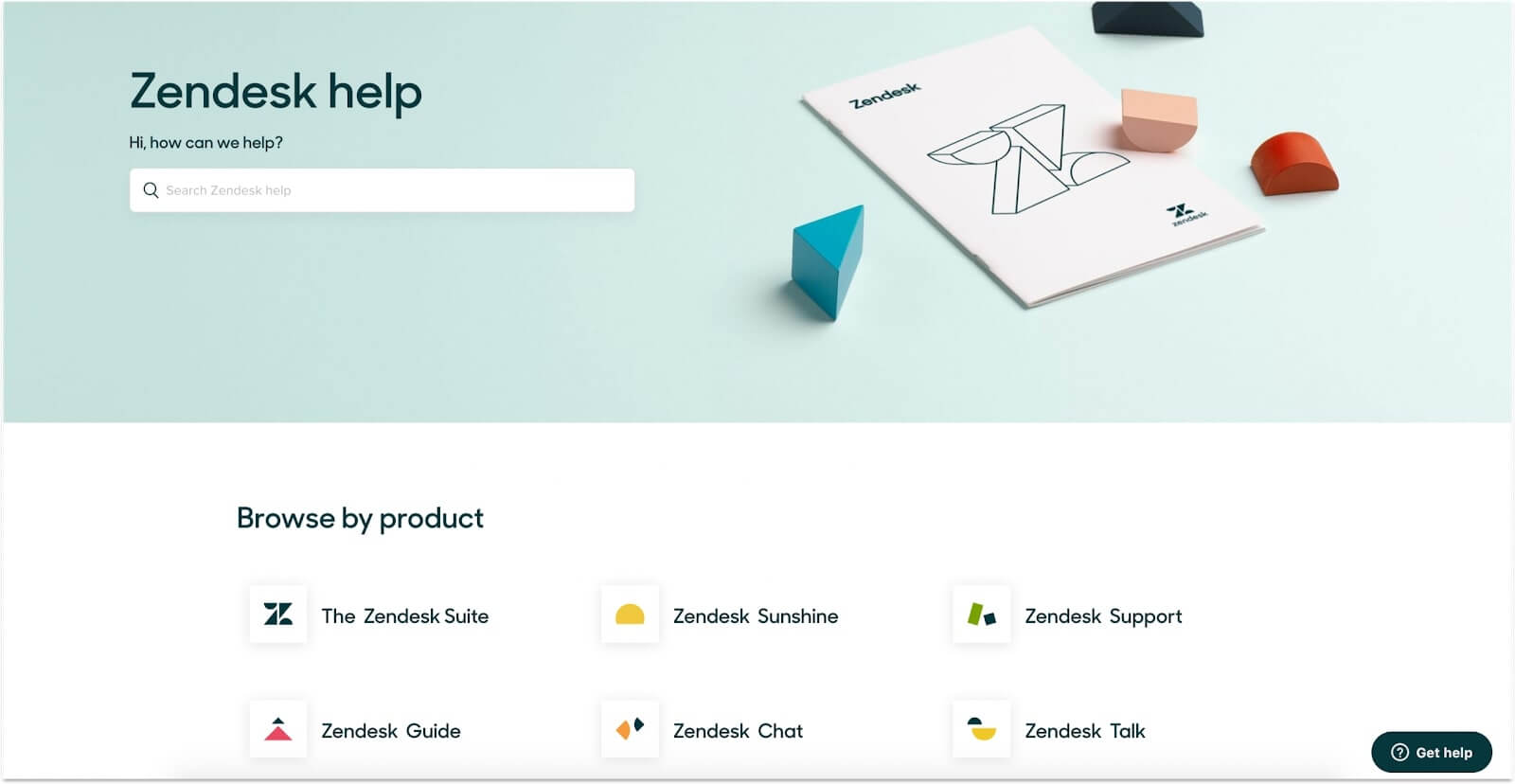 A web widget is a heavy plus of this tool compared to the majority in this list. It suggests relevant articles based on the page the customer is currently viewing. Thus, they don't have to leave it searching for the answer elsewhere. 
A text editor is easy for everyone. It repeats functionally of those you used to in professional life. The article created there are easy to restore (if needed) and customize. Just choose any theme and change it according to your website style. But it's far the last thing you can adapt: links, shapes, titles, favicon, descriptions, 40+ languages. 
Sleep well because nobody will access the knowledge base without your permission. 
Answer Bot for $50/month will automatically suggest relevant content based on customers' questions to save agent time. It is real with Zendesk Ticketing integration. 
It is a tool with rich functionality that must be worth big money.
Pricing. Not so much as the previous one. There are 30 days to enjoy the Professional plan's advantages — the first of the paid ones. Then you'll downgrade to a free one with limited functionality or pay: $15/agent/mo — $50/agent/mo.
Pros:
Free version
Localization 40+ languages
Integrations with Google Docs, Zendesk chatbot, and ticketing system
The ability to restore changes in articles
Cons:
Integrations with all the features are expensive. 
Setting up advanced features can be difficult for a novice. 
So many integrations, with that ticketing and chat options, it is the personal heaven of a support agent. But startup-level companies don't need them all — only knowledge base, which is way good here. 
Type: Stand-alone
The knowledge base from Trello and Jira's creators, which you may know as Atlassian team collaboration tools. This software offers a knowledge base for internal use mostly. Company documents, plans, notes, and whatnot are about the Confluence team workspace. However, an 'anonymous access' feature will allow you to make your knowledge base public.
There is a list of relevant templates to customize — from project plans to competitive analysis to how-to articles. 
While testing this tool, Jake chose a how-to article template, and it looked beneficial. An intuitive WYSIWYG editor functional makes it easy to customize. Most of all, the thing that impressed him is the variety of integrated tools to work on the document.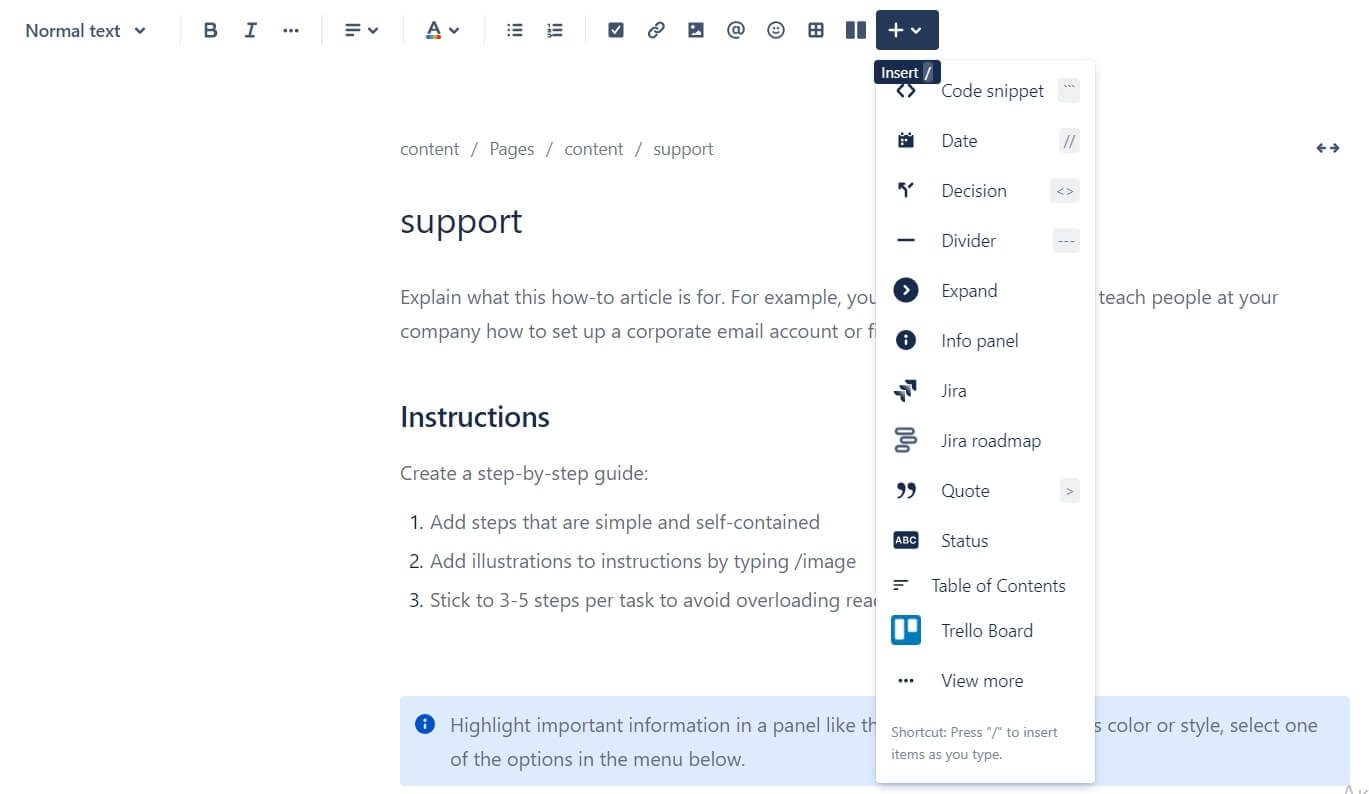 Integrations are an essential part of this knowledge management software. Some are company products; some are not. But the fact is that there are dozens of them.
Pricing: Good news there is a free plan with unlimited pages number. But it is limited with analytics and public access to articles. Want more? Pay $5-10/agent/mo or choose an enterprise subscription.
Pros:
Free version
Integrations
Variety of templates
Advanced editor
Cons:
Limited customization
High price for a big team
Too complicated for public knowledge base
Confluence knowledge base software is perfect for internal use in small teams. Since Jake's team is going to grow soon, this tool can be expensive. The main concern here was its focus on private use when Jake needed a public one. 
Read also: 10 conversion rate optimization tools to enhance your funnel and boost revenue
Type: Integrated
15 minus it took Jake to publish the first article using this knowledge management software's free plan. 
Easy to navigate dashboard provides a variety of customization functions. Just choose among three templates and change them according to your website: colors, fonts, logo, the format of customer feedback on articles, etc. The user can see how it changes on the website/notepad/mobile in a preview.
The thing that differs Groove from competitors is the highly customizable KB widget: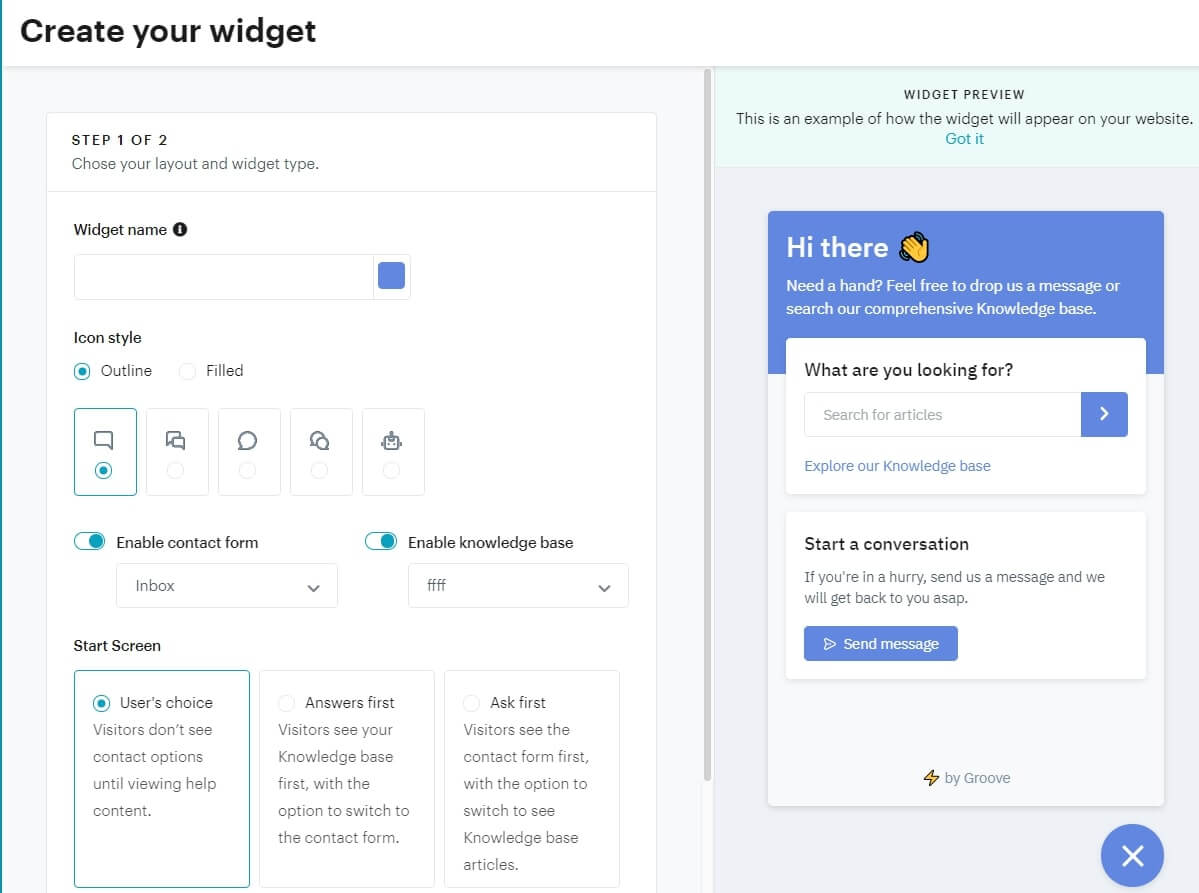 Change its logic, colors, text in seconds. Article suggestion can be based on answer option choice or keywords (thanks to the soon AI release). 
In addition to standard WYSIWYG editor functions, there are advanced SEO tools with Open Graph fields.
Pricing. Fifteen days of a fully-featured free trial. Paid subscription starts at $15/agent/mo that includes a mailbox ticketing system.
Pros: 
Rich customization
Article suggestion widget
GA integration and report graphics
It is a  good option for a start as for Jake's small team. But when it grows, Groove can become expensive too.
Type: Integrated
A knowledge base is a part of LiveAgent help desk software. It goes in a bundle with social media, email, forum, ticketing system, and calls. A full-fledged set of tools for customer support.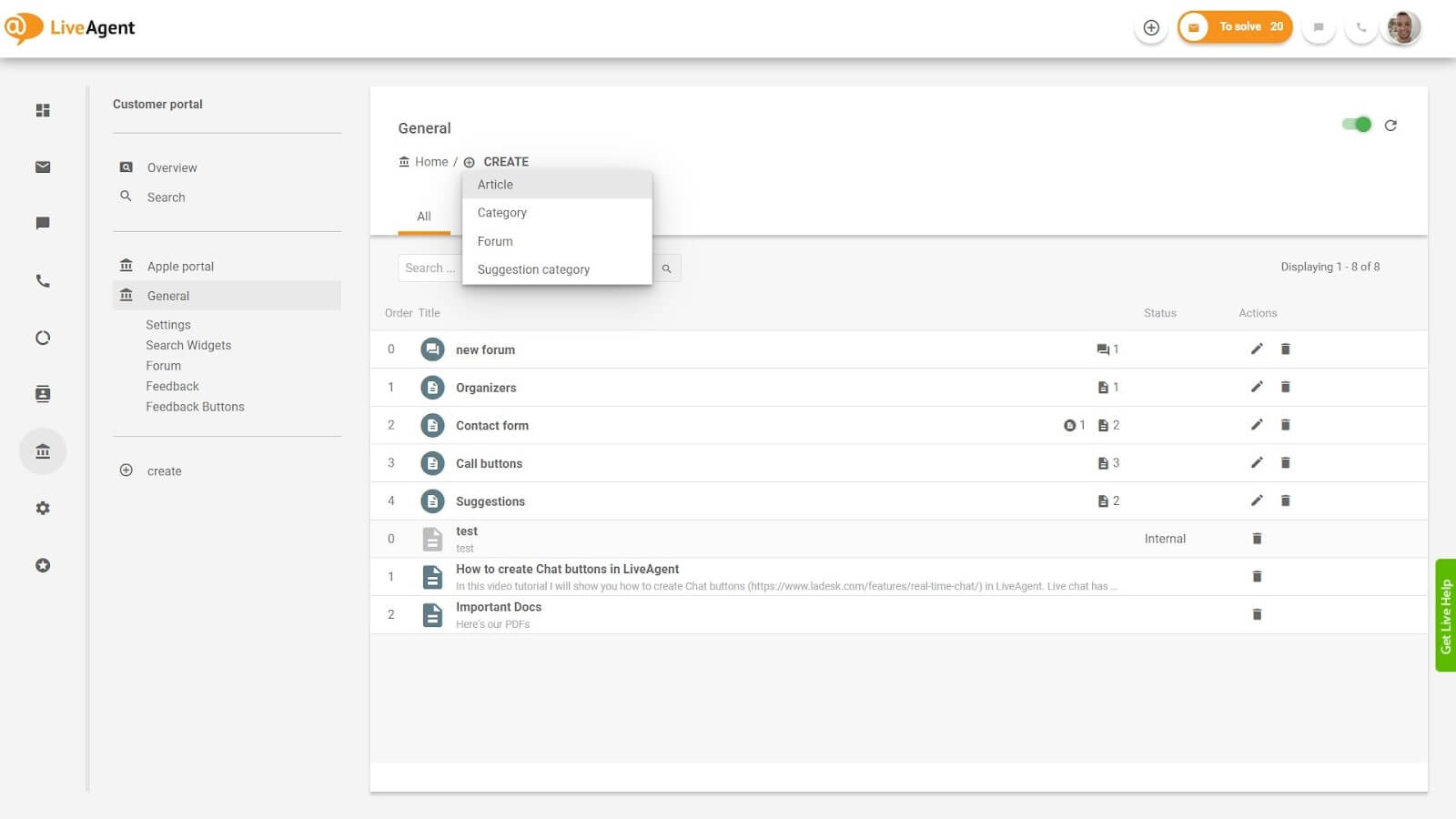 Among the usual text formatting options, this WYSIWYG editor impressed Jake with a voice enter the feature. You can find SEO fields in the software editor and set the KB visibility (private or internal).
As well as the previous tool, this one offers to create and customize search widget, feedback button, and forum, where customers can discuss your products.
Price. Free version with one agent access and limited features. Paid subscription starts at $15/user/month and offers a larger support software package.
Pros: 
Rich customization
Search widget
Variety of integrations
Cons:
Limited functionality
Outdated design
Difficult to find articles report
LiveAgent is a good choice for companies using multiple support channels. But our Jake wish to pay only for a knowledge base. He remembered this option for the future and continued research.
Type: Integrated
Help Scout is suitable for small and large businesses and is an integrated support tool that includes a knowledge base option in its products package. 
In addition to standard customization, there is an opportunity to use a custom code. It means you can upload a file with your styles and make your knowledge base look identically to your website.
Unfortunately, you can't customize the search widget and contact form. Search engines will see your articles because there are all the needed SEO fields available. 
WYSIWYG editor has usual features, which can't be said about reports: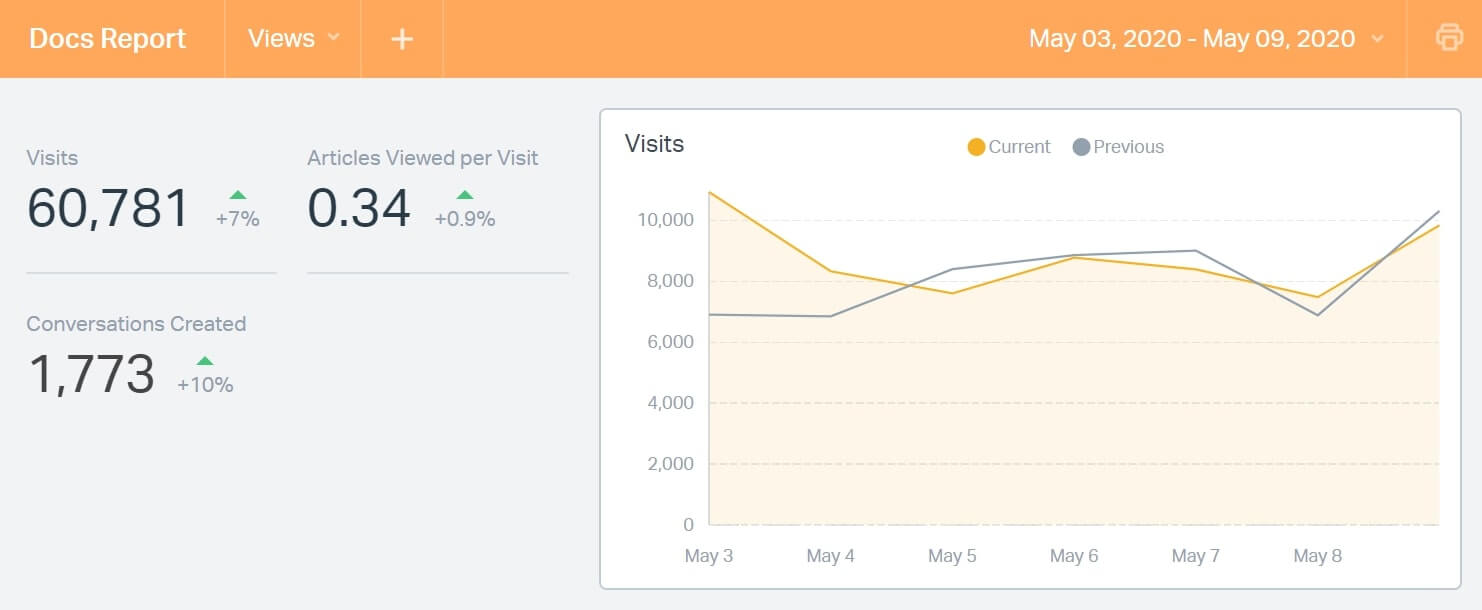 This is only a part of the data Help Scout reports provide. Failed searches, articles ratings, impressions, Search Widget performance results during the chosen period. 
Pricing: Starts at $25/mo for the entry-level plan.
Pros: 
Search Widget
SEO settings
Reports
Cons: 
Limited customization
It can be challenging to use code for customization  
No free plan
It is a nice choice for a small team as well as for a big one. Since Jake is a novice, he needs a simple but full customization for a small price. But Help Scout offers it only on a $40/agent/mo plan.
Read also: Customer engagement strategy template to create omnichannel campaigns
Type: Integrated
It's a platform that offers all the tools a team needs to provide customer support — from help desk to live chat and surveys. Knowledge base functions are rich enough to create articles with search and categories navigation. Every publication is easy to customize with colors, tags, URLs, SEO titles, and descriptions. As well as previous the best knowledge base nominees, HubSpot one offers mobile-optimized article templates.
Reports dashboard shows article views, time of reading, readers impressions, and rating: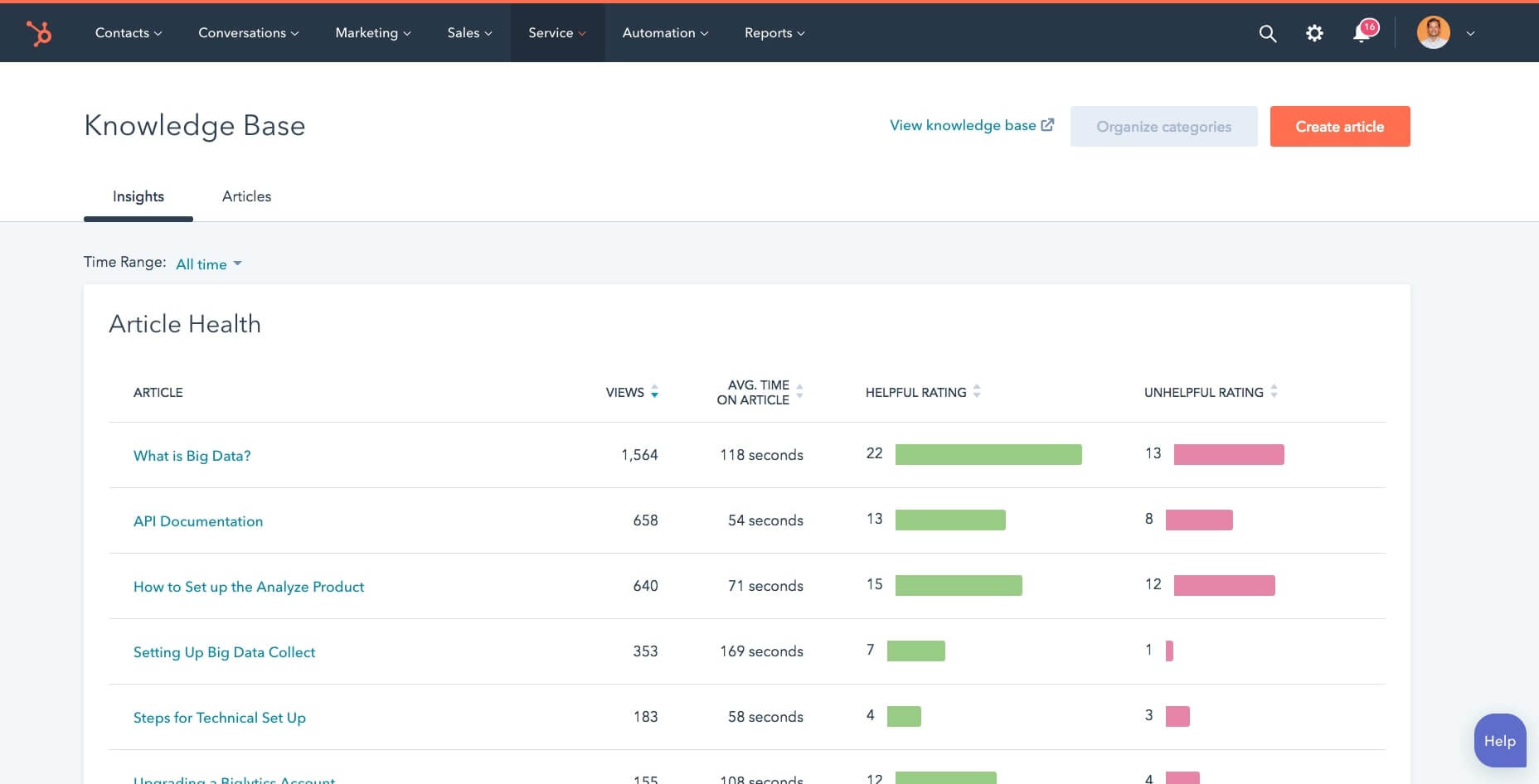 Pricing: Knowledge base is only available on Professional $400/4 agents/mo and Enterprise $1,200/10 agents/mo subscription plans. 
Pros:
Intuitive interface
Easy customization
Powerful localization
Reports
Cons:
Expensive for small companies
HubSpot is good, no doubt. But the budget question matters for Jake. So, the research continues. 
Type: Stand-alone
Guru is designed to keep the company's data in one place. With an advanced WYSIWYG editor, this tool allows creating article cards for internal use mostly. It is onboarding docs, company plans, task descriptions for a team. But you can make it public easily: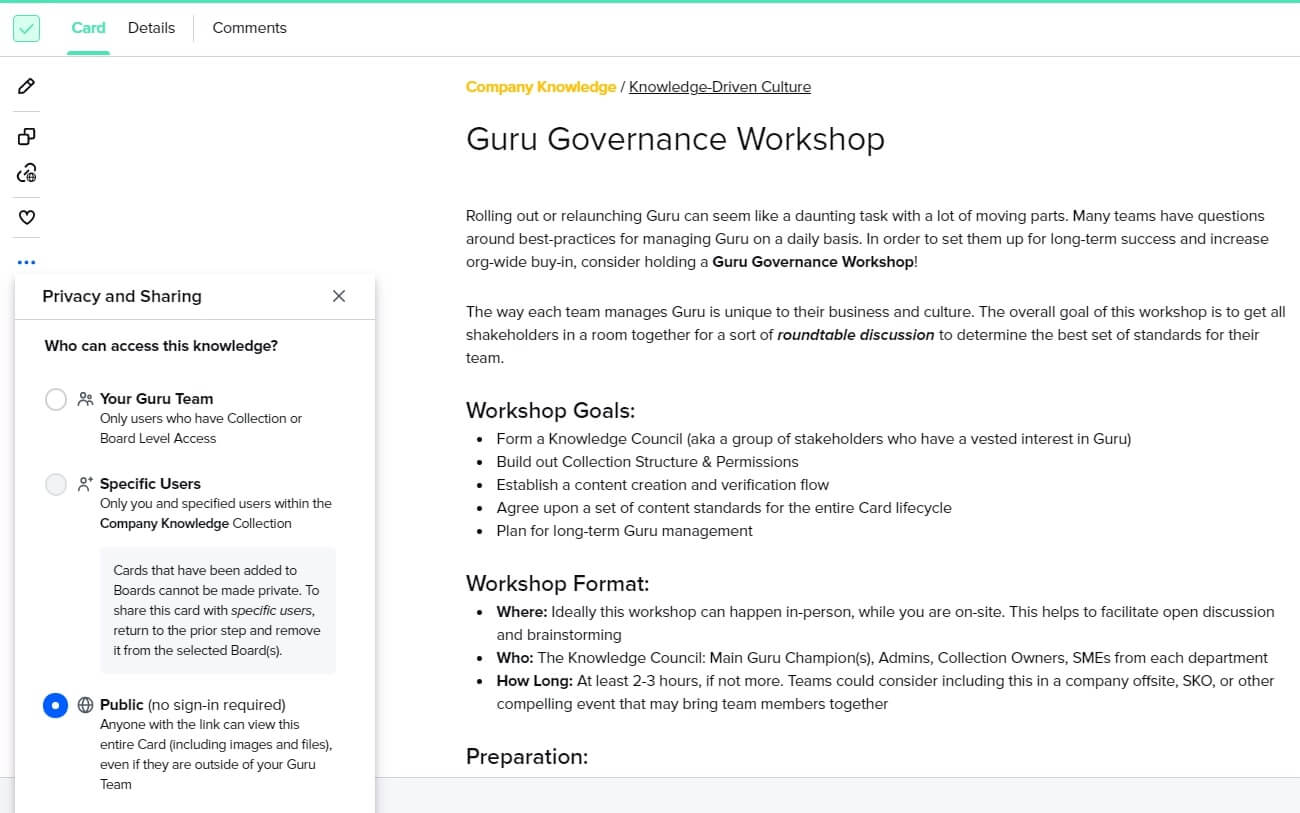 There are many integrations for team collaboration. For example, you can see some of them in an advanced text editor in the field of card verification, comments. Since Guru is mostly an internal knowledge base, it has various access functions: role-based, API, URL.
The downside of Guru KB software is their limited customization functions: only color, URL, SEO settings are available.
Pricing: There is a 30-days trial after which you can choose a forever free plan or two paid — for $16.80 and $28.80.
Pros:
Powerful text editor
Templates
AI for search suggestions
Cons:
Difficult to navigate 
Limited reports
Good choice if you're going to scale your team soon. But as we know, that wasn't a part of Jake's plan. So, the research is done. In addition to 15 fantastic knowledge management software products, he found a tone of useful insights on making KB better. Time to make a choice.
So, which knowledge base software is best? 
When the meeting day came, Jake presented all of them to the company CEO. Lana knew that sooner or later, the support team will grow as well as others. Thus, after the presentation, the choice fell on an advanced knowledge base tool with the potential to cover big support team needs, sales, and marketing automation. 
The main lesson here is to choose a knowledge management software based on its ability to scale. Besides the core KB features, pay attention to integrations and other support features like a ticketing system, live chat, chatbot, email marketing, etc.