Friendship between business and customer: is it possible?
Well, friendship might be an exaggeration, but a long-lasting, mutually beneficial relationship is something you can achieve.
In fact, it's the end goal of customer engagement.
Customer engagement means nurturing stable and consistent communication between a customer and business across different channels. 
It's tough, constant work. Customer engagement starts from the first interaction with a prospect and, in fact, never ends. 
If you managed to lead a person to their first purchase, it's impressive. But customer engagement in marketing implies offering value beyond your product or service. The kind of attitude that encourages people to come back over and over again. 
Now buckle up! Here's your crash course on customer engagement 🚀
Want more guides? Here is the Dashly collection. Learn everything about:
What customer engagement means for your business
Now, when we answered the question "What is customer engagement?", let's figure out why it's so important.
Proactive customer engagement leads to sales growth. That's obvious. But in this way, your brand gets much more long-term benefits. The right customer engagement strategy can help you achieve a number of goals. 
Increase customer loyalty
When starting customer engagement activities, you know (or start learning) everything about your visitors: what they think about your service/product, what they need, and what they value. 
Companies that take this data into account during communication with customers get not a one-time purchase but a loyal customer, and brand advocate. Instead of just selling, they show genuine interest in customer opinion, appreciate their experience and provide a relevant solution to their needs.
Customer engagement statistics show that 80% of customers feel emotionally attached to those brands that manage to solve their problems.
Save budget
Considering the previous point, customer engagement brings brand advocates. The more loyal customers you have, the less money you spend on marketing to get new sales. Why? 
Because retaining customers is cheaper than gaining new ones. And nearly 6 in 10 customers spend more with brands to whom they're loyal. 
Collect customer feedback
Customer engagement is a two-way conversation. So, you have a great opportunity to hear what your customers say about your product and their experience with it.
For example, if someone leaves a negative comment about your products on Capterra, you'd better contact that person directly and discuss the issue. Then, improve your product according to the received info and let users know how you're putting their thoughts to work.
Later, this user can become your loyal customer!
Improve Customer Satisfaction
It is a direct reflection of high-quality customer engagement — your customers feel heard and seen. Just imagine users' sense of self-importance when you improve your product according to their feedback.
That is a win-win. At this point, users feel happy because they see that their opinion is valuable to a brand. 
Customer engagement trends for 2023
Now, hopefully, we convinced you how vital customer engagement is. But where is it going? Which aspects in customer communication and engagement are the most important now? 
Let's take a look 👇
Mobile-first approach
For a decade, the number of mobile users has grown steadily. By 2022, it reached 55%, finally toppling desktops. 
People spend more and more time on their phones, googling info, chatting, and making purchases. You should always keep it in mind.
The first step is to make your website mobile-friendly. The next one is to ensure the tools you choose for customer engagement work properly on mobile devices. 
Personalized communication
This trend's been on for years now, and it's here to stay. 
According to the Zendesk CX trends report, customers are willing to share their personal data with companies as long as it guarantees a more personalized approach to communication.
Now it's only up to you to use this data wisely. Based on the info people share and their behavior data, choose the most appealing options that can solve customers' issues. Stay relevant.
So, for example, if a person filled their shopping cart, you can offer some additional products based on their choice. Here's an example from our customer, online shop He&She: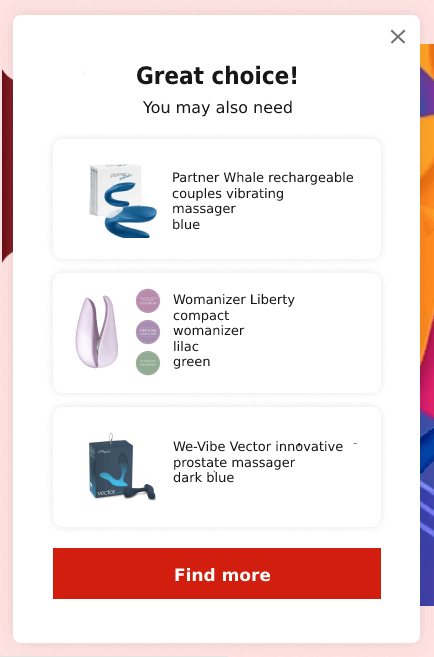 Proactive engagement
And don't wait for a prospect to text you with a problem. Be the first one to spark a conversation, suggest assistance or tell them about your hottest offers. Provide engaging customer service.
You can set up a welcome message in a live chat. Show visitors you're here and ready to help: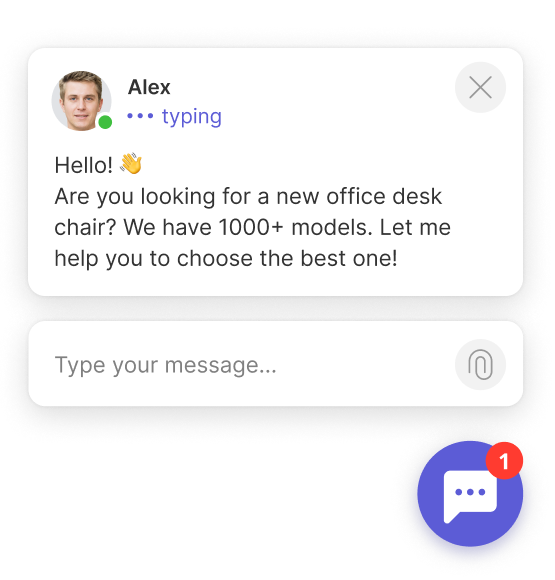 Digital communities
Customers love sharing their opinion. But feedback goes far beyond your website chat. 
When a person wants to share their positive or negative experience, such websites as Capterra or G2 come in handy.
People write reviews and start discussions. And these discussions might affect your prospects' purchase decision. Personally, I always check Amazon reviews before adding an item to my cart. What about you?
Well, don't consider it another pain in the neck. Digital communities can actually become a new channel in your customer engagement strategy. Keep track of customers' reviews, and address feedback, whether it's positive or negative. 
Show truly engaged customer service. Let the audience see you care about their opinion. Build mutual trust and increase brand loyalty. 
Okay, enough of theory. Let's get down to practice!
How to implement customer engagement: marketing best strategies and tactics
There are a variety of customer engagement methods on the web. The choice depends on your industry and budget. It can take you years to test all of them. 
Good to know, our implementation team of marketers has a proven top of customer engagement strategies. Based on 450 successful projects with Dashly clients and our own marketing experiments, we defined the best of them.
We also created a template so it's easier for you to plan your own engagement strategy. Grab it here 👇
Plan customer engagement strategy that meets your company goals with Dashly free tempate
Thanks! Now check your inbox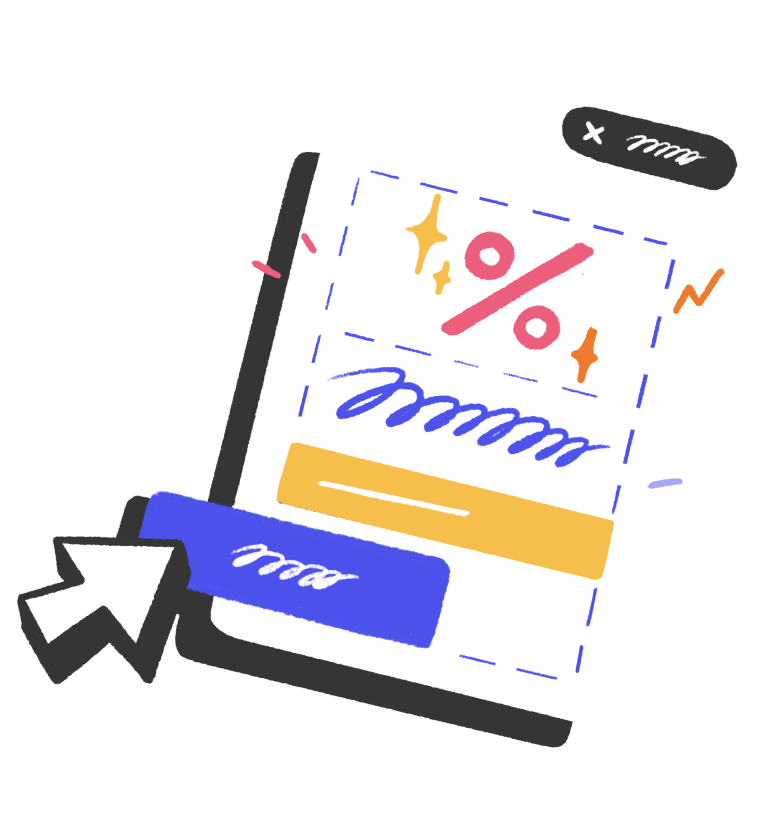 Now let's consider some of the most successful examples of engaging and retaining customers.
1. Show your product's advantages during a free trial 
It doesn't matter how eloquently you describe your product. Customers will estimate its actual value only by testing it themselves.
So let them do it for free.
Give users access to the full functionality of your service for a limited time and offer assistance with setup. If your product is tricky to configure, provide onboarding (we'll talk about it a bit later) and the in-time help of support agents.
👉 We in Dashly offer 7 days of a free trial. Check out how our live chat, chatbot and pop-ups can enhance your customer engagement. 
2. Ensure clear user onboarding
If your SaaS product takes time to figure out, onboarding should be an integral part of your customer engagement strategy. 
Sure thing, you can stay silent and wait until user master your product on their own (they have all instructions in the knowledge base). Or, you can be more proactive and rise the chances of their success.
To do it, launch an onboarding chatbot:
give primary info about your service and its features in a few short sentences;
provide concise instructions if needed;
qualify users to find out more about their experience and make their learning process as smooth as possible. 
Our customer, a CPA network, launched an onboarding chatbot that sped up user activation by 2.5 times.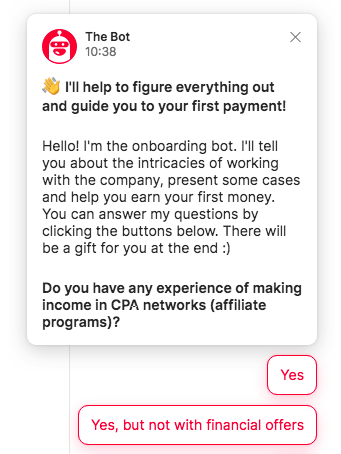 But a chatbot is not the only option you have! You can also arrange onboarding via email campaigns.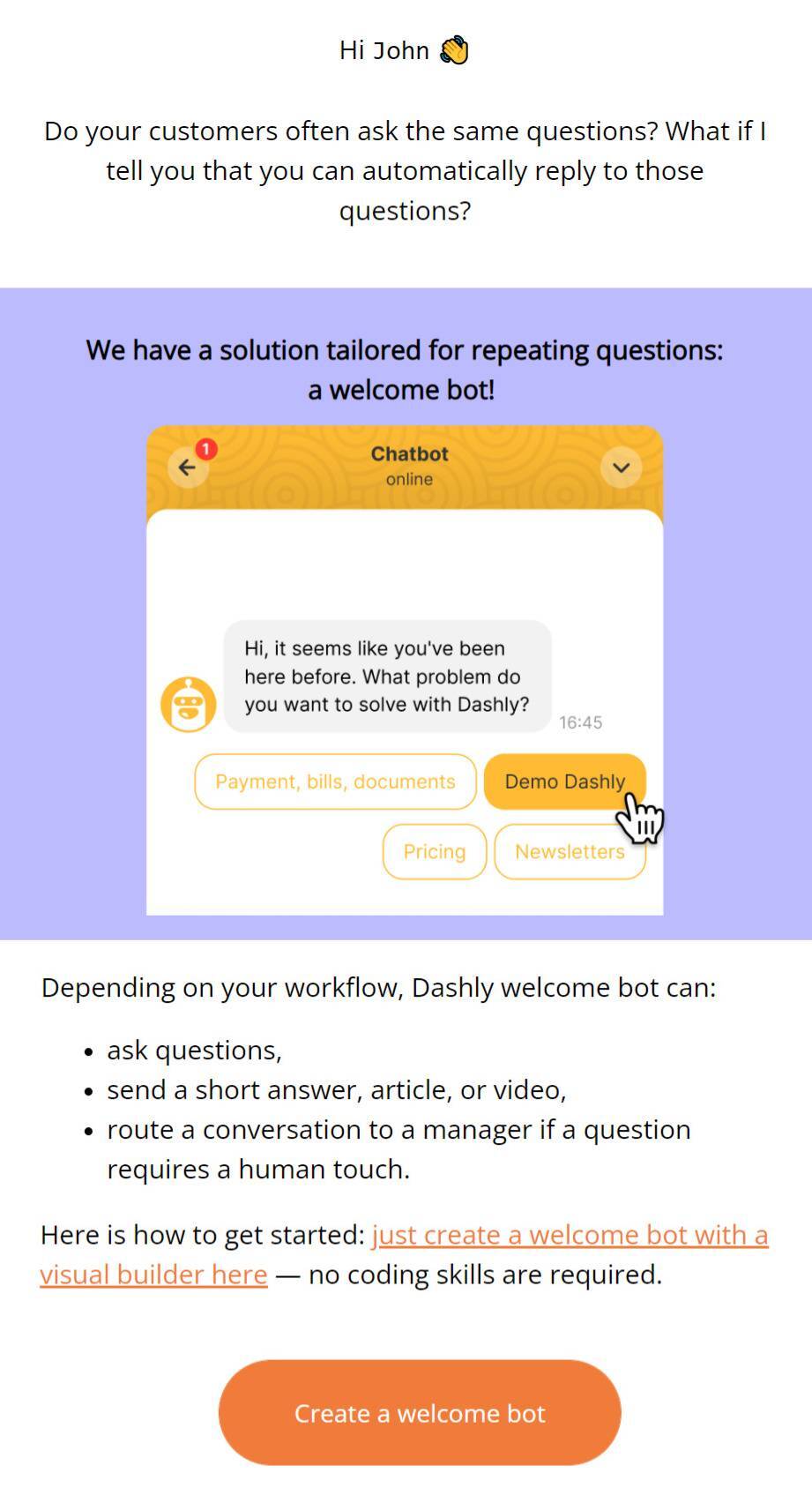 The content stays pretty much the same.
On a day after registration, give a brief overview of your company and its main features;
show your advantages over competitors;
share instructions that users might need for setup;
and don't forget to leave a link back to your website!
Both these examples of customer engagement proved to be effective. Now it's up to you to choose.
3. Offer more than just a product
I've already mentioned that a mutually beneficial relationship is a key element of customer engagement. But how to achieve it?
Show customers you're interested in solving their problems and making their lives easier. 
A great way to do it is to share useful (actually useful) materials for free.
It could be a PDF playbook with insights you can't easily find online. Or some templates (people love templates) and checklists they can apply in everyday life. 
There are different ways to distribute such materials. 
For instance, you can set up a chatbot to send PDF guides to visitors' emails. Like our customer KVR software development company did. 
To get a free guide, their visitors have to answer several qualification questions. Thus, in addition to emails, chatbot collected information about brand potential clients. 
That helped marketing and sales prioritize leads and work with those who fit their ICP requirements first.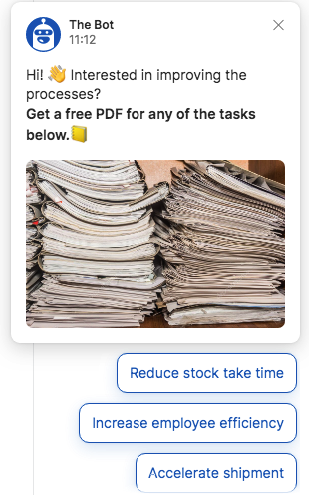 4. Always stay nearby
There's a way to always be on your customer's radar. Push notifications. 
The major benefit of this tactic is that customers enable notifs themselves. This means they're ready for communication. The next step is on you.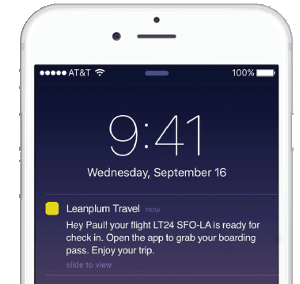 Share updates, special offers, and promotions. There are so many reasons to remind of yourself to both website and app users.
5. Re-engage those who left
Remember your customer engagement goes beyond your website. If a prospect didn't perform a targeted action and bounced, you can reach out to them via email. 
Offer a discount or some free service and give a link back to your website. One of Dashly customers, online platform for Instagram growth, gave us a great customer engagement example. They offered a free account audit and then delivered results in an email, offering their paid service afterward.
Here's their re-engaging email that brought +$1.5k of revenue: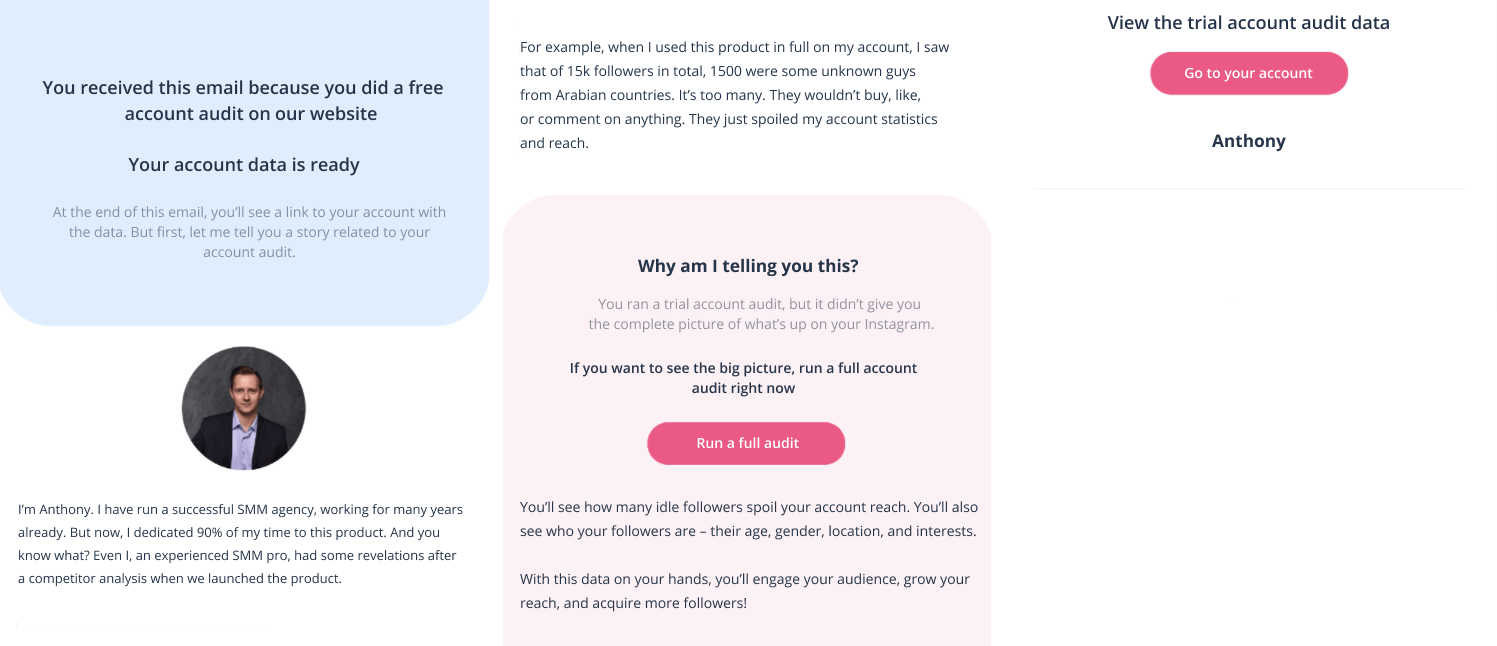 If a person really intends to buy, one or two email reminders will be enough for them.
Free expert insights to boost your marketing strategy and raise conversion to a target action by 10%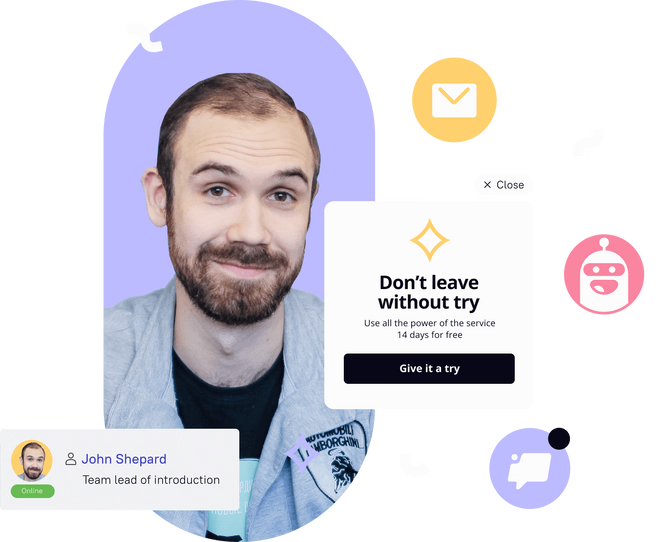 Never stop working on your customer engagement strategy. Watch your customer's reaction to different engagement technics, ask for feedback, and look for inspiration on other websites. 
By the way, we prepared some for you. 
Customer engagement examples
There's no industry where engagement is more or less important. Winning and retaining customers is crucial for any business. 
Our customers from different industries shared some user engagement strategies examples. All of them were implemented with Dashly tools. 
SaaS
The story from LeadGen App, a service for lead generation, is a great example of customer service engagement. Their initial task was to alleviate the support workload and automate dealing with FAQs. 
Around 88% of customers expect to have room for self-service. So it's essential for any website.
LeadGen decided to launch a chatbot.
When website visitors went to the "HelpCenter" page, a virtual assistant engaged them in a conversation. It offered a few topics to choose and sent instructions and tutorials.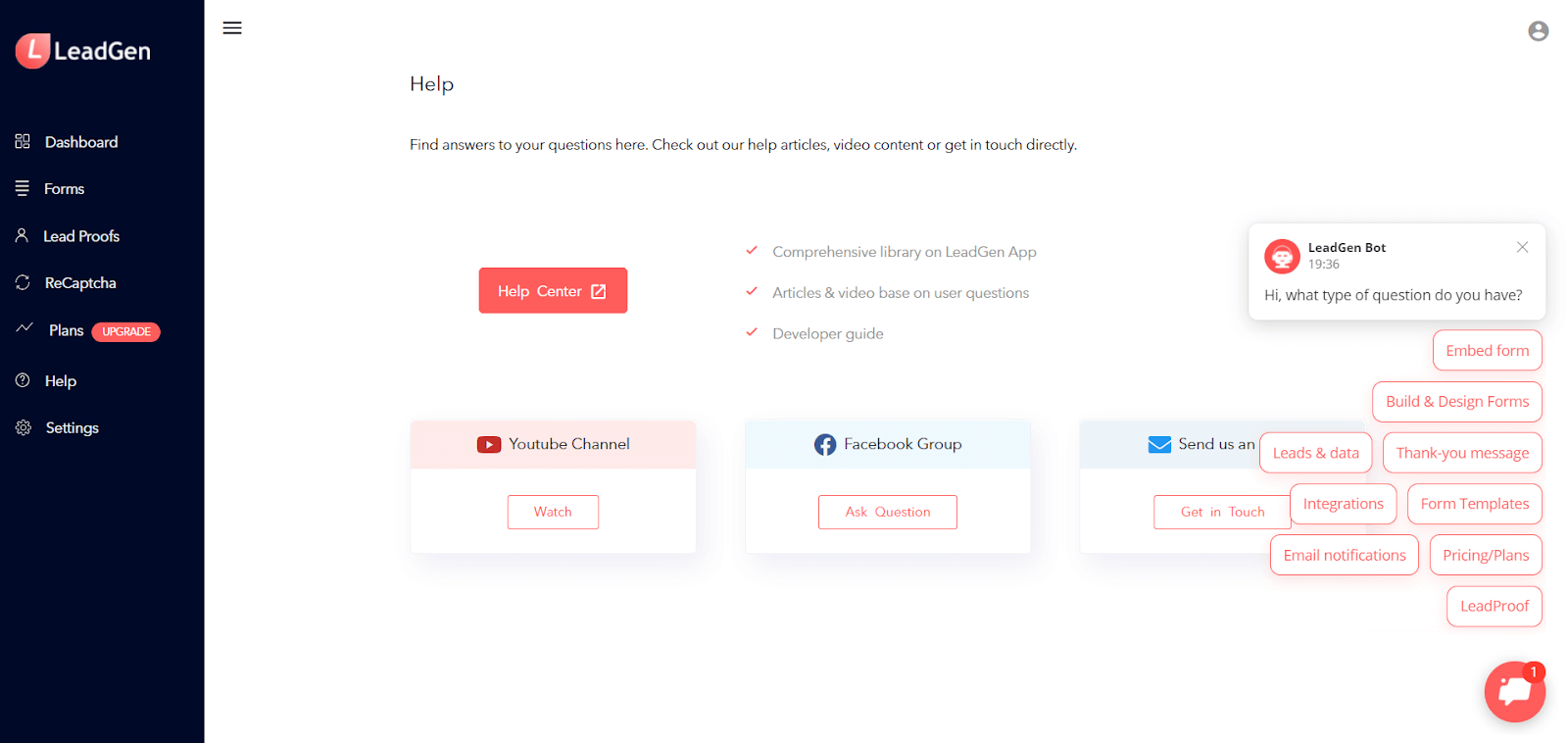 As a result, Response Time reduced significantly — users didn't have to wait for support to email them back. They had all the info to start using the service after the conversation with a chatbot. 
The website visitors got so interested in interacting with a chatbot that engagement doubled! In a month, 41% of visitors engaged in the conversation with LeadGen Bot, compared to 22% of users who reacted to a triggered message in a live chat. 
If you've never set up chatbot campaigns before or just need inspiration, grab our playbook with chatbot campaigns for SaaS businesses.
Adapt these campaigns to your product or service and implement with Dashly.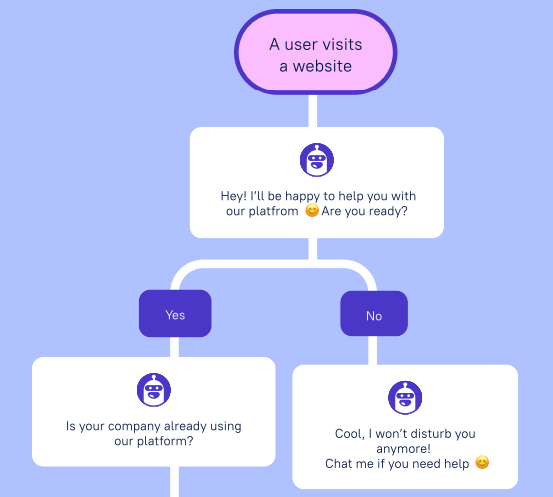 EdTech
Next story is from an online school Skillfactory. To increase engagement and convert more visitors into customers, they launched a chatbot on the pages of the most popular courses. 
Their chatbots: 
proactively engaged website visitors in the conversation;
dispelled doubts;
communicated the course's value;
qualified visitors;
send a free career guide at the end of the conversation.
Overall, chatbots boosted conversion to purchase by 44%.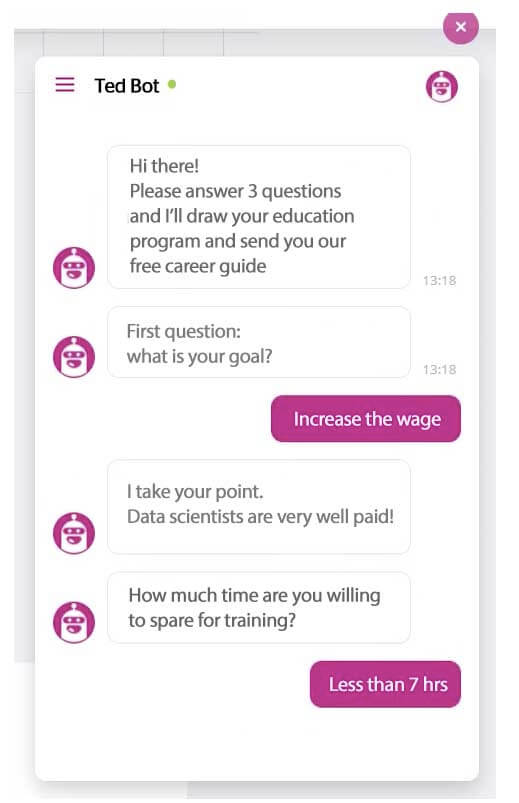 People like communicating with chatbots. Choosing already suggested options is easier than type your responses to a live chat agent. But mind that the longer your chatbot it, the fewer people will get to the end of the conversation.
If you want to launch a chatbot on your website, we have a collection of 8 chatbot scenarios for online schools.
You can easily adapt them for your website and implement with Dashly.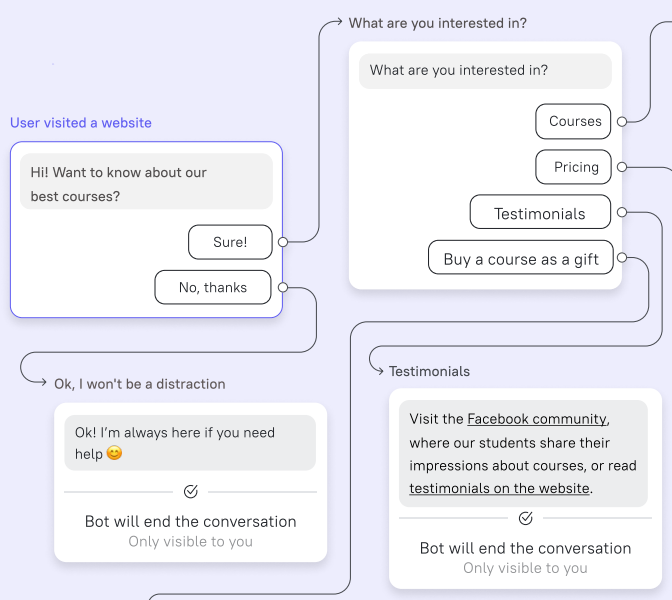 eCommerce
To improve customer engagement on the website, online store 21shop chose a chatbot, pop-ups and email campaigns. 
The main issue the shop wanted to solve was abandoned carts. So firstly, a chatbot proactively engaged those visitors who left their shopping cart and didn't finish the purchase. Those who weren't convinced by the virtual assistant saw an exit-intent pop-up.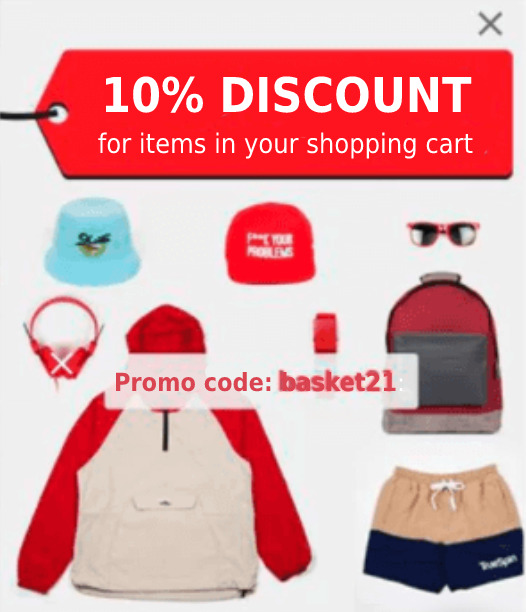 As a result, the pop-ups brought $5 235 of revenue, and the chatbot added another $2 160.
But those who bounced anyway received a couple of follow-up emails. The series of three emails managed to convince 44 customers to come back to the website and finish their purchase. +$2 880 to the store's revenue!
If you need help or just inspiration, we offer you our playbook of triggered campaigns for eCommerce.
Adapt these scenarios for your online shop and implement on your website with Dashly.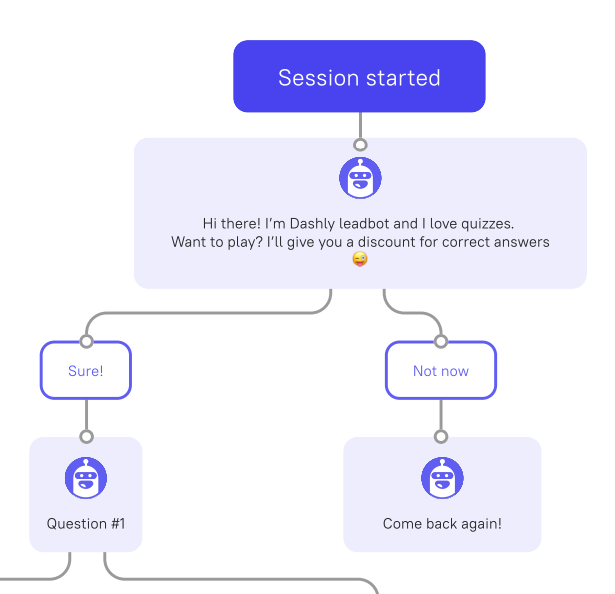 Customer engagement metrics
Let's say you worked out and launched your strategy. But how to measure customer engagement? 
Unfortunately, there's no universal metric that will tell you "yes, you're moving in the right direction". But the good news is that there's a wide range of figures to give you the full picture. Here are some of them:
Net Promoter Score (NPS) shows if customers trust your brand and how likely they are to recommend your service to someone else;
Customer Satisfaction (CSAT) helps you learn more about customer experience: you can ask about overall satisfaction with your service, their interaction with customer support or the recent product update;
Customer Engagement Score (CES) is probably the most important customer engagement metric. It shows how well you deliver value to your customers. Each company brings different benefit to its audience, so there's no universal calculator for it. But here's a CES formula:
CES = total event value #1 + total event value #2 + total event value #3 +… 
You assign total event value yourself, ranging them depending on their importance.
Churn Rate is a very important metric that tracks customers that left your service in a chosen time period. Churn shows how good you are at retaining customers and resilient to users leaving.
Bounce Rate tracks visitors who didn't go further one page of your website. In general, this metric shows how attractive your content is for the audience.
Those are the most significant KPIs for customer engagement. Other metrics will depend on the instruments you use. For example:
Open Rate and Click-Through Rate for your email campaigns;
likes and comments if you're active on social media.
5 platforms to automate your customer engagement
Now, you have the best tips on creating your strategy and figures to track its success. Time for implementation. And luckily, you don't have to deal with it alone!
There are services that will help you with customer engagement management and measurement. 
Dashly
Dashly is a customer engagement platform that will suit small, middle-sized, and enterprise businesses. Dashly helps support, marketing, and sales teams enhance customer communication and automate routine tasks.
If you don't know where to start, there are ready-made campaigns. You can launch them in several minutes, or ask the implementation team for help. 
Dashly features as a customer engagement platform
Here are the tools the platform offers:
chatbot to proactively engage users in conversation and offload customer support agents;
live chat with mobile apps for iOS and Android;
pop-ups with the convenient visual builder to capture prospects;
email marketing to nurture leads;
knowledge base to provide self-service;
30+ integrations with Zoom, CRMs, socials, email, and messaging apps;
analytics reports;
A/B testing;
website visitors tracking, and more. 
Pricing
Free trial: available for 7 days.
There are three paid plans, starting from $39/mo. However, if you want to automate your interactions with customers effectively, consider the Marketing plan. It gives access to the biggest number of chatbots and other triggered messages. Besides, you can increase the number of features available with add-ons.
The number of agent seats are unlimited, invite your whole team!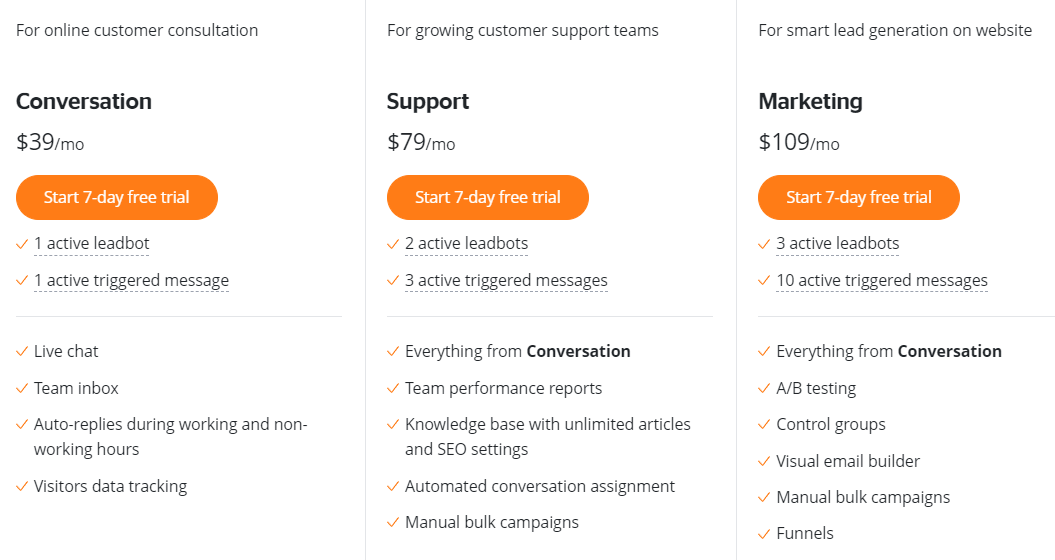 The price depends on the number of website visitors and the add-ons you choose to include in your plan.
Dashly also offers a forever-free plan with limited functionality. But it's suitable for small businesses that want to connect to their first users.
Pros and cons of Dashly as a customer engagement platform
Dashly implementation team that will help with tools setup;
Flexible reports.
Integrations with your socials, messengers, CRM.
Unlimited agent seats.
Visual builders for every tool. 
Got interested?
Zendesk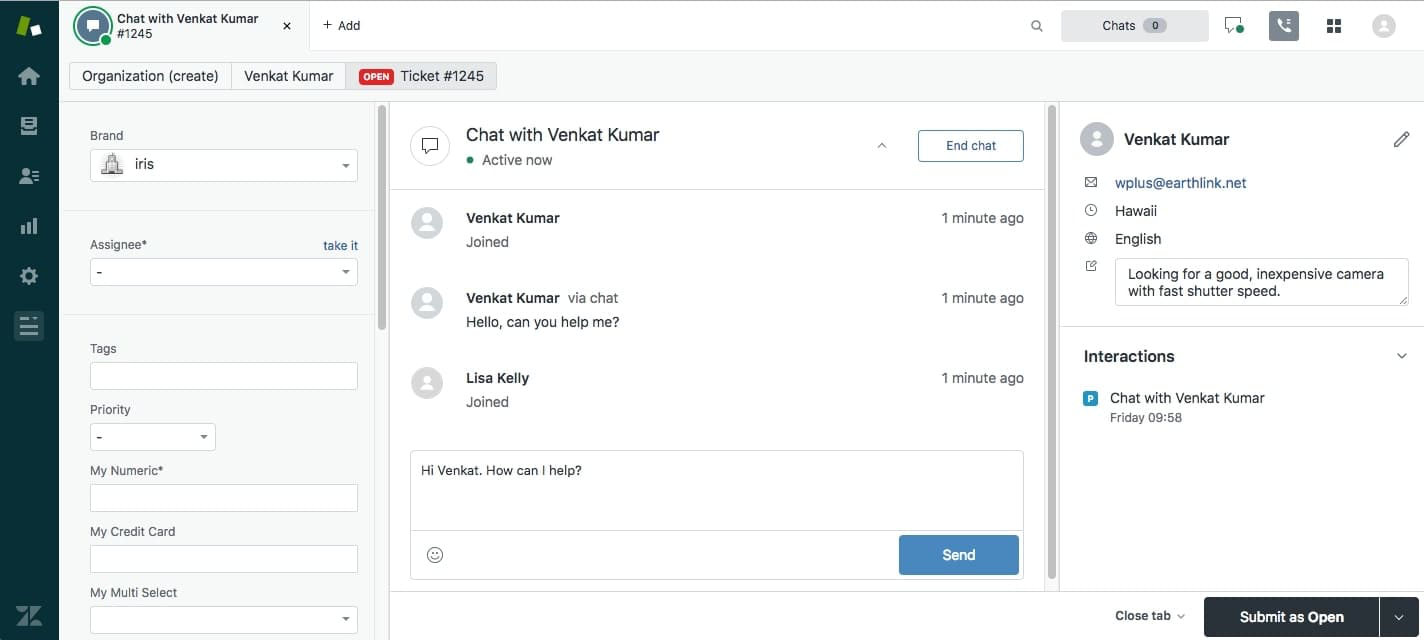 Zendesk hits the top of customer engagement platforms. It will help you launch personalized conversations with website visitors and pay off traffic investments. 
It's a solution for middle-sized and big SaaS and eCom companies. 
Zendesk features as a customer engagement platform
live chat with mobile apps;
chatbot;
email marketing;
call function in the live chat widget;
triggered messages and task automation;
a lot of integrations, including Zoom, Facebook, Instagram, WhatsApp, and so on.
Pricing
Free trial: available for 30 days.
There are three plans: Team, Growth, and Professional. Each of them can help you set up your customer engagement process.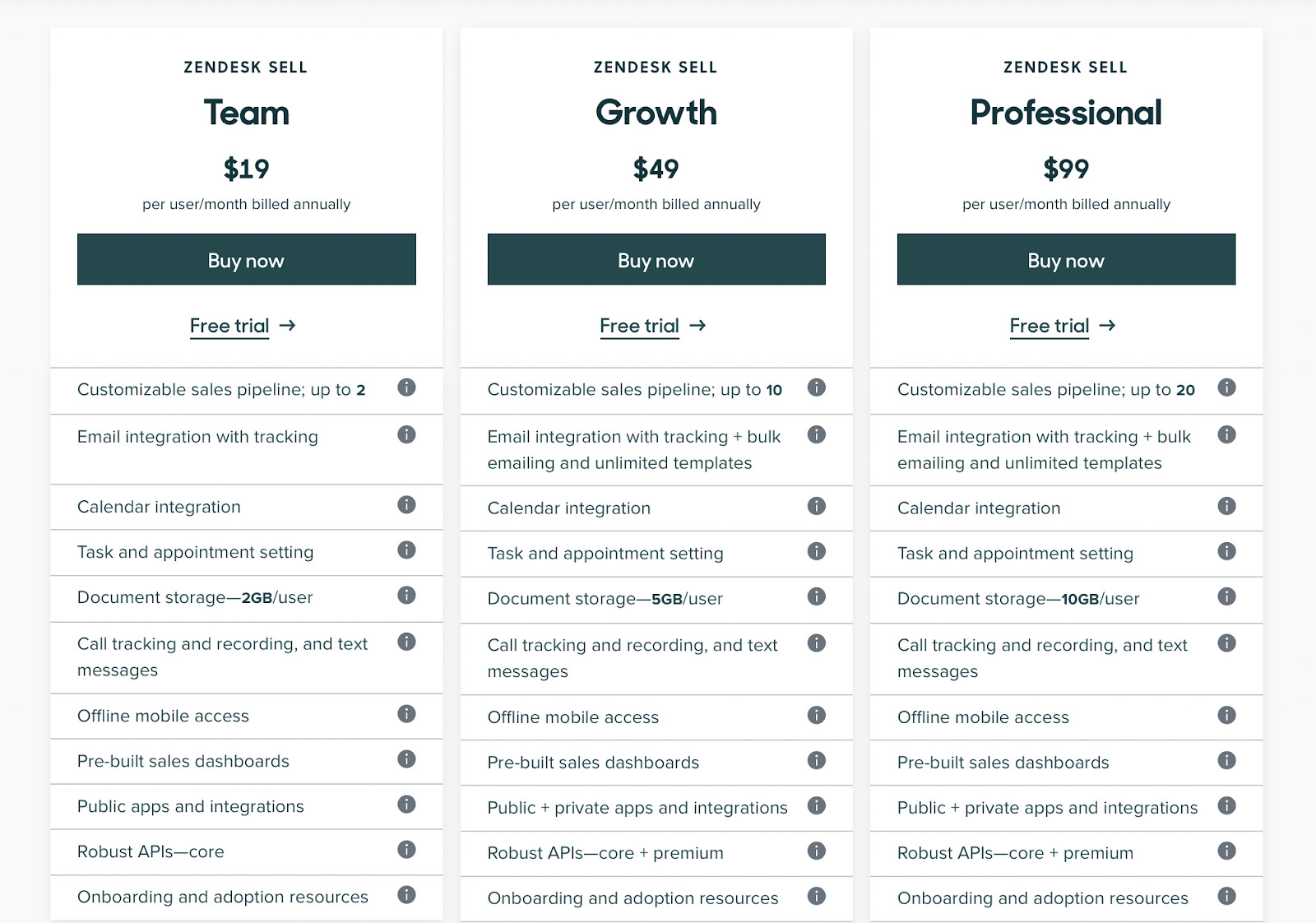 The price depends on the number of agents' seats. No free plan is available
Pros and cons of Zendesk as a customer engagement platform
AI technology.
Supported in almost 40 languages.
Easy to set up and onboard team.
No email and pop-up builder.
No detailed visitors analytics.
Not user-friendly templates.
Advanced features are available only on expensive plans.
Twilio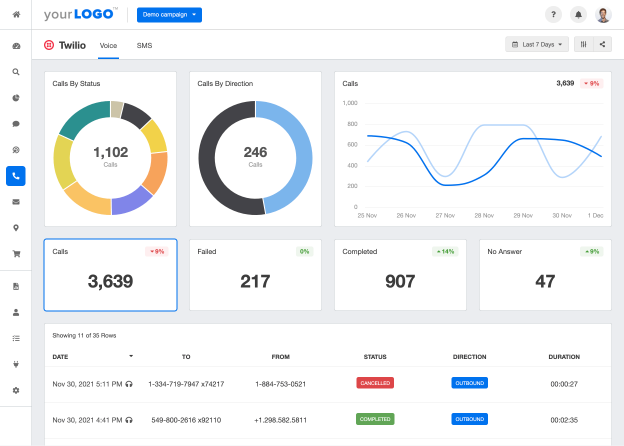 As a customer engagement platform, Twilio specializes in personalized interactions and business communications with website visitors and customers. 
Twilio is used mainly by small and middle-sized businesses but still suits enterprise companies. 
Twilio features as a customer engagement platform
calls and messages
Sendgrid email API
WhatsApp API
cross-channel conversation on SMS, MMS, and live chat
in-app WebRTC video
Pricing
There are no plans — you can choose the features you need and pay for them separately. For example, emails start from $14,95/mo, while WhatsApp's price starts from $0,0042 per message.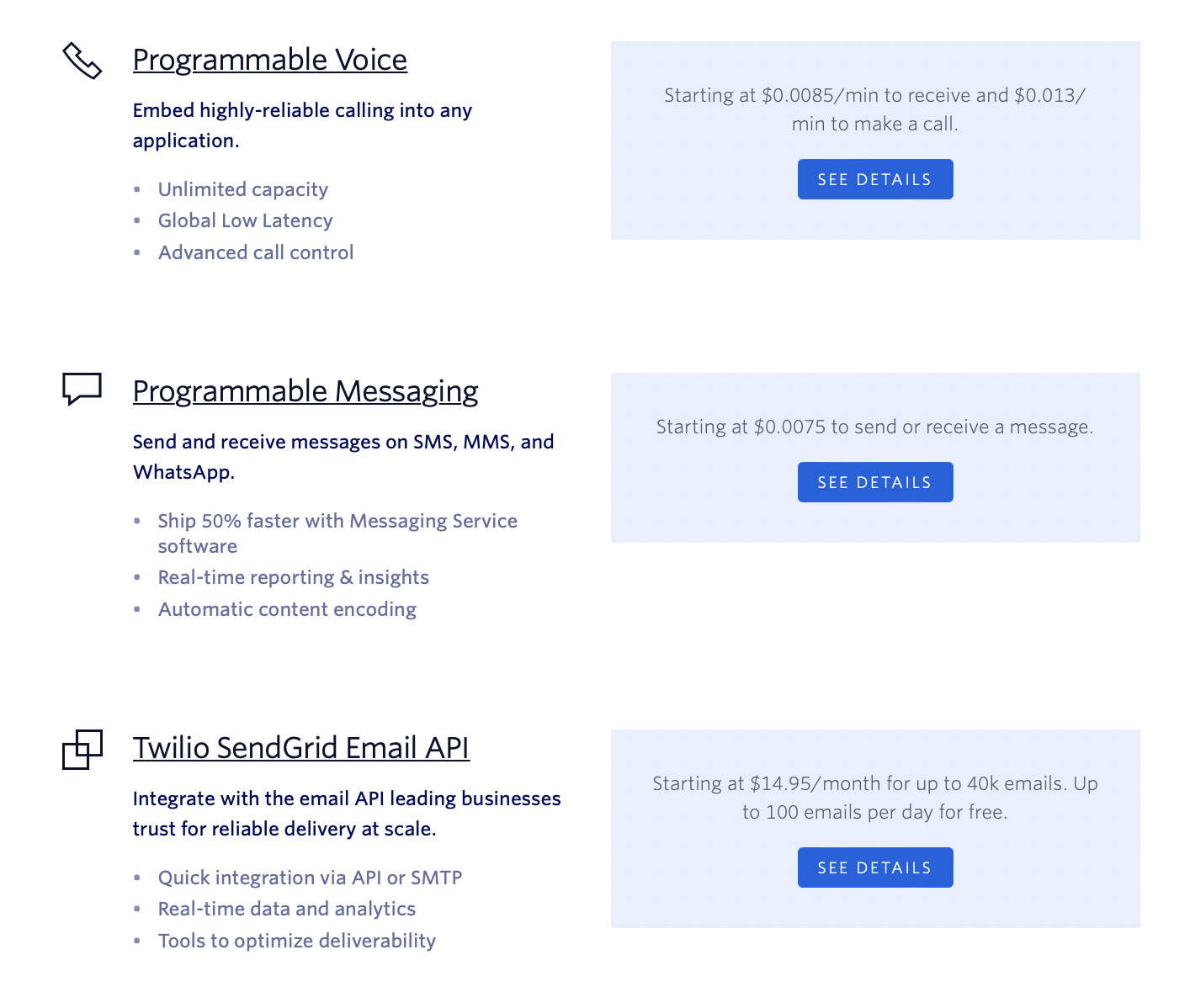 Pros and cons of Twilio as a customer engagement platform
Ability to pay only for those features that you'll use.
Good value for money.
No marketing tools such as pop-ups or chatbots.
The Admin panel is non-intuitive.
Unfriendly customer support.
Tidio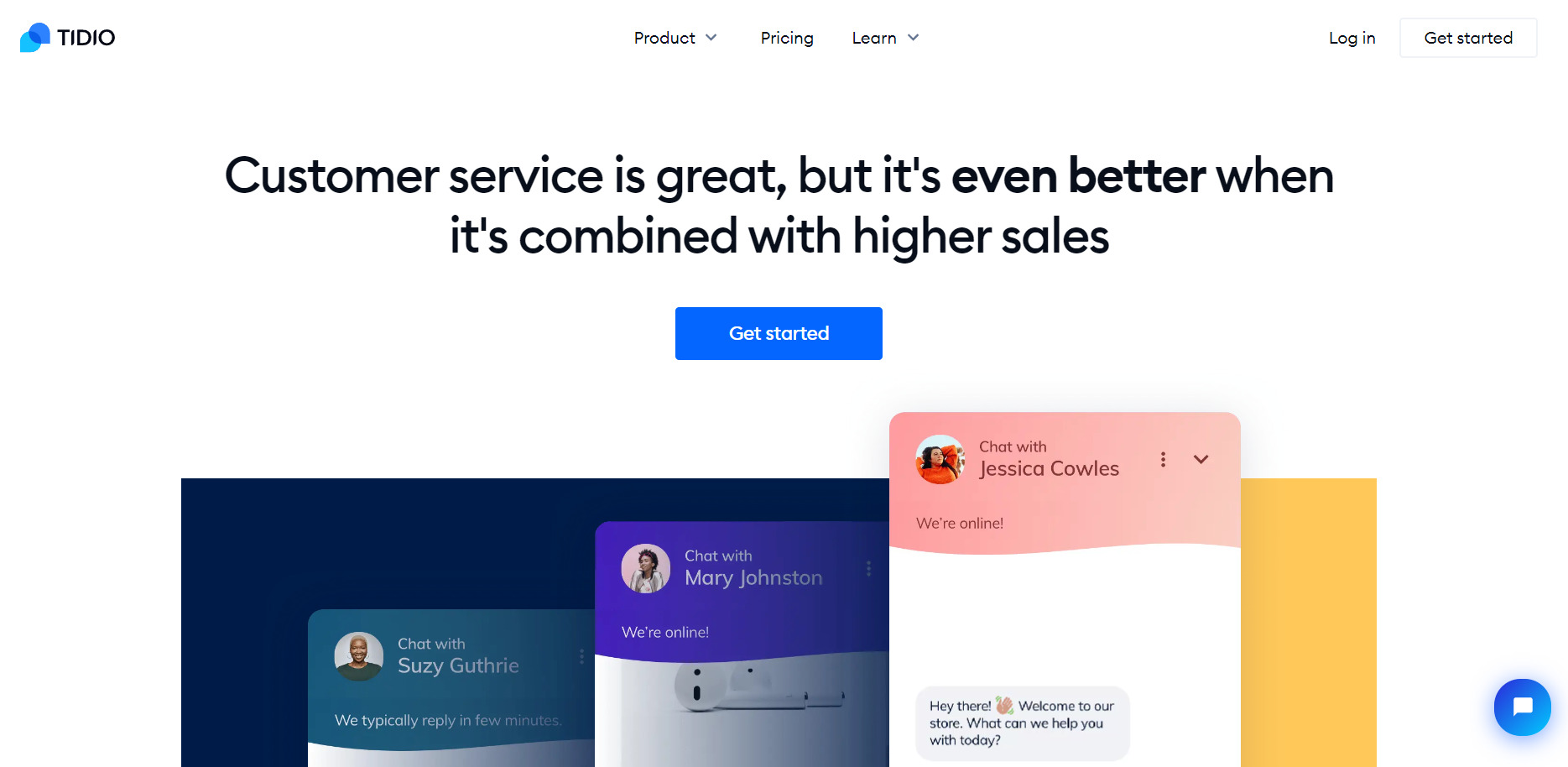 Tidio is a platform that promises to enhance both your customer support and sales. And it offers all the necessary tools to reach your customer engagement goals. 
This platform mostly suits mid-sized companies and bigger in different business segments.
Twilio features as a customer engagement platform
You'll find all the essentials:
chatbot;
live chat with one inbox for omnichannel communication;
visitor behavior tracking;
analytics;
Zoom integration via Zapier;
integrations with social media, messengers and CRM.
Pricing
Free trial: available for 7 days.
Tidio offers three paid plans, starting from $19/month. The price will depend on the number of users.

There's also a free plan available with limited functionality.
Pros and cons of Tidio as a customer engagement platform
The platform's interface is intuitive and easy to navigate.
Wide range of useful integrations.
A lot of users say this solution is quite costly.
The software might be buggy sometimes.
Intercom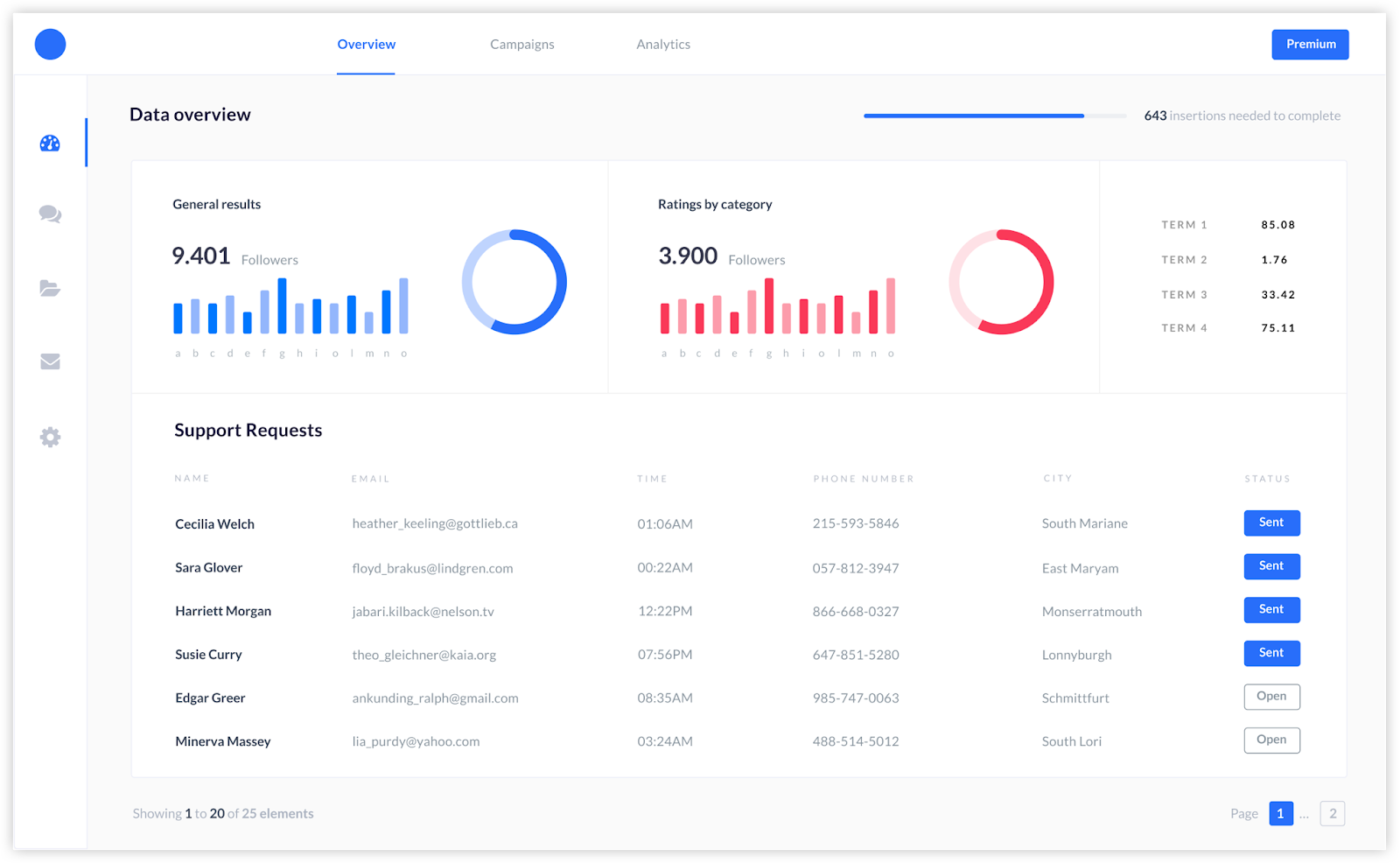 Intercom is a colossus in the world of customer engagement platforms. This platform may be too expensive for start-ups and small businesses, but it still offers a lot of features to meet the needs of customer support, marketing, and sales teams. 
Intercom features as a customer engagement platform
live chat and posts
chatbots
in-app surveys
banners
push notifications
email marketing (including surveys, dynamic content, and scheduling), and so on
Pricing
Free trial: available for free for 14 days, but you'll have to give your credit card details.
There's a Starter plan for very small businesses with a price of $74/month if billed annually. 
Other pricing information is available by demand. Your paid plan will depend on the agents' seats and the number of people you reach monthly with outbound messages using Intercom.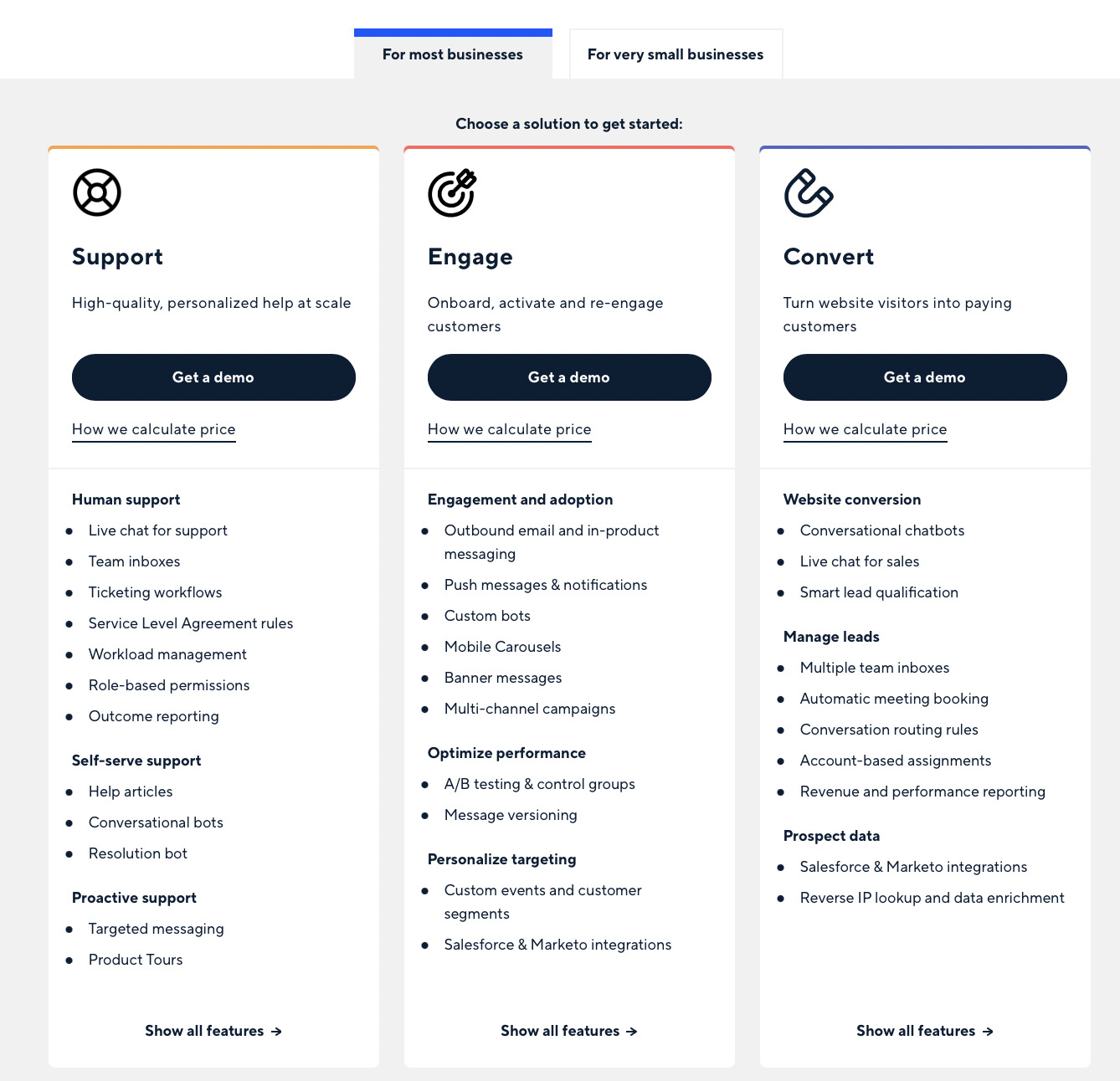 The Engagement plan includes emails, push notifications, bots, banners, and other tools that will help you boost the conversion rate on your website.
Pros and cons of Intercom as a customer engagement platform
Easy to install and use.
The service provides in-depth data about clients.
Strong in-product feature set.
The price is too high, and plans are complicated.
Customer support takes up to 24 hours to process your request.
Summing up…
Customer engagement is crucial. We can't stress it enough.
The basis of engagement is communication. Don't wait for a customer to text you — start a conversation yourself. 
Our own study showed that 30% of visitors who chat with company's representatives make a purchase. It's compared to only 3% of conversions to purchase among those who didn't have a conversation in a chat. 
So be proactive. Always look for ways to enhance your communication strategy. And remember that customer engagement is a non-stop process that goes beyond the first purchase. 
Engagement is about the company's value for its audience. It's about trust that makes customers come back to you again and again. 
Like you're their old friend. 
FAQ
What is client engagement?
Client or customer engagement means building trustworthy, consistent communication between a business and customer. It allows increasing brand loyalty and eventually revenue by turning prospects into repeated customers.
Why is customer engagement important?
Extending a leads base and attracting new prospects is important. However, business.com research showed that returned customer spend 67% more than new ones.
That's why you need a customer engagement strategy to build consistent communication and increasing customer satisfaction.
This way, you can create a solid audience of loyal customers who will keep coming back to you and sharing their positive experience with others.
What is customer engagement marketing?
Customer engagement marketing is an inbound approach that allows to attract and retain prospects, establish a dialog between a company and customer. 
Customer engagement marketing implies communication via different channels like your website (via live chat or chatbot), email, social media etc.
How to track customer engagement?
There are a lot of metrics for it. The most important ones are:
— Net Promoter Score (NPS);
— Customer Satisfaction (CSAT);
— Customer Engagement Score (CES);
— Churn Rate;
— Bounce Rate.
All these metrics will help you measure the success of your customer engagement strategy.
What is a Customer Engagement Score?
Customer Engagement Score (CES) is a metric that basically shows how engaged your users and free trial prospects are, how much value they get from your product. It's measured based on user's activity.
How to calculate Customer Engagement Score?
A universal way to calculate customer engagement score doesn't exist. However, there's a formula:
CES = total event value #1 + total event value #2 + total event value #3 +… 
But you have to determine and range event value yourself.
What is good customer engagement?
You can say your engagement strategy works when you provide personalized experience across different communication channels and customers are willing to come back to your product again.  
What is a customer engagement platform?
Customer engagement platform is software that offers all the necessary tools for implementing your strategy. Among the tools are:
— live chat;
— chatbot;
— pop-ups;
— email campaigns.
There's a wide range of customer engagement platforms for businesses of different size and budget. For example, Dashly suits all-size business in SaaS, EdTech and MarTech spheres. 
What is a customer engagement model?
Customer engagement model is a strategy a business chooses to build long-lasting relationship with customers. The customer engagement model's aim is to spread brand awareness, transmit its value and win customers.
Customer engagement vs customer experience: what's the difference?
Customer engagement is a strategy of building trustful long-lasting relationships between a business and company. Customer experience is the journey a person goes through with a brand and their overall impression from interactions with brand's representatives.
How to improve customer engagement through technology?
The best solution will be to buy a subscription to a customer engagement platform. Such services offer tools like chatbots, live chats, pop-ups etc. They help 
— initiate a conversation with a website visitor; 
— tell them about your product;
— retain them on your website.
How to increase customer engagement in loyalty program?
Loyalty program is one of the best strategies for customer retention. You basically encourage customer to come back to you with some sort of rewards. 
You can work out a discount system for repeated customers or offer bonus points which customer can save and use them to pay for their orders later. 
What is customer engagement behavior?
Customer engagement behavior defines customers' actions that go beyond purchase-related issues. It might include recommending your product to their friends, helping other users with setup, and sharing their experience in communities or on social media.