Drift Alternative: How Dashly Can Solve Your Tasks for Less Money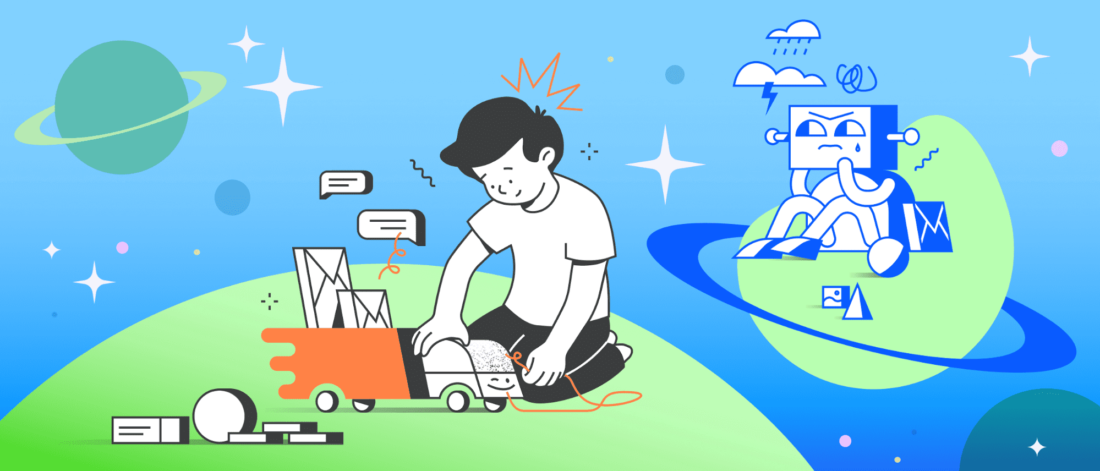 All your website visitors expect fast communication from you, no matter how small your team is. If they write to both you and one of your competitors at 3 a.m., they will give their money to the one who responds faster and provides them with all the required information. That's why it's essential to communicate with customers quickly. Many choose Drift to serve this need. The service has a variety of features, from live chat to a custom bot.
What do we know about Drift?
Drift is a quality sales-oriented product. More than 50,000 companies use this service to boost their sales. Here are some of Drift's features: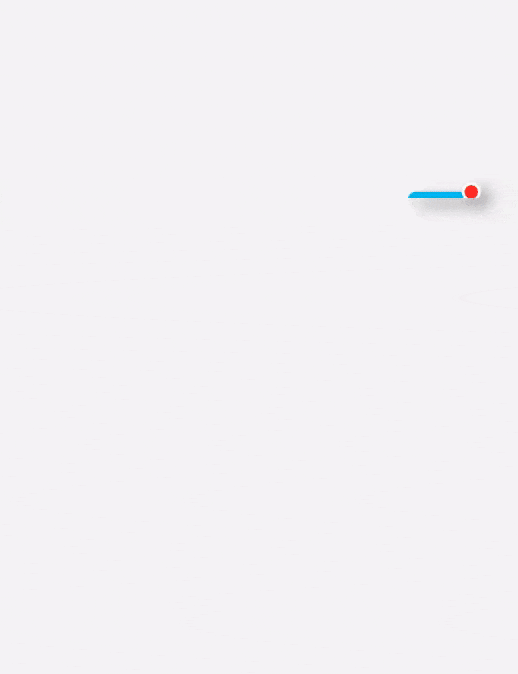 There is a free plan in Drift. However, this includes only live chat, integration with a calendar, and the ability to send simple email sequences. If you want to use all the above tools (including the chatbot, which Drift is most famous for), your plan will start from $400 per month, so you should weigh this cost against the time your team saves.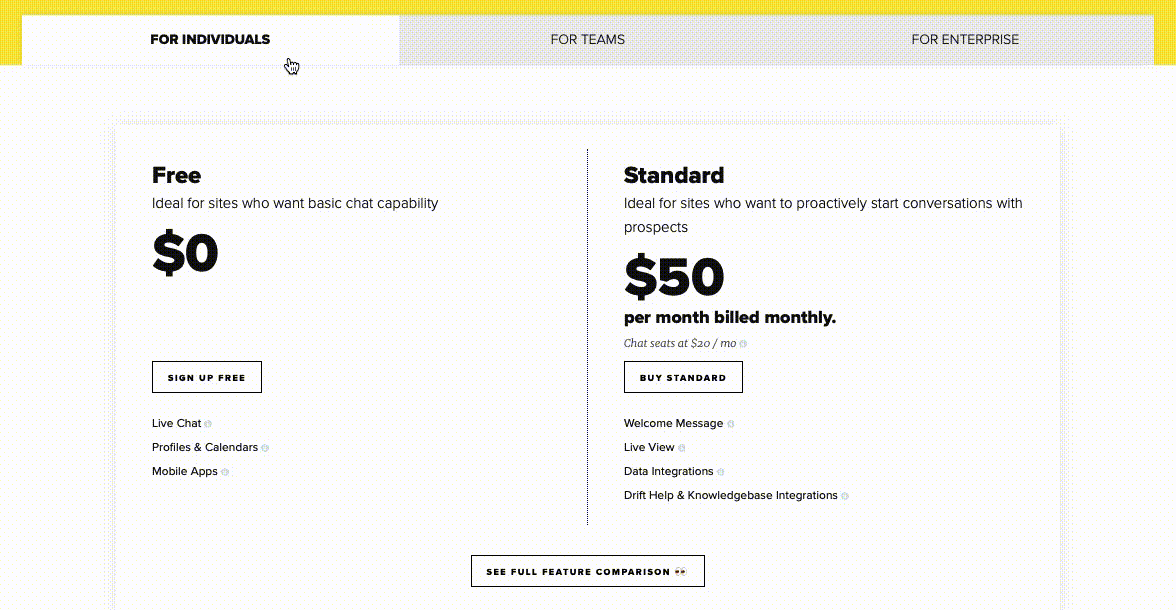 This price tag may be too high for you if you're a small business or startup. Many people realize that only live chat isn't enough to build their business, and paying $400 monthly is too much to pay simply to have the ability to build their customer communication, so they start looking for an affordable alternative to Drift.
What's an alternative choice?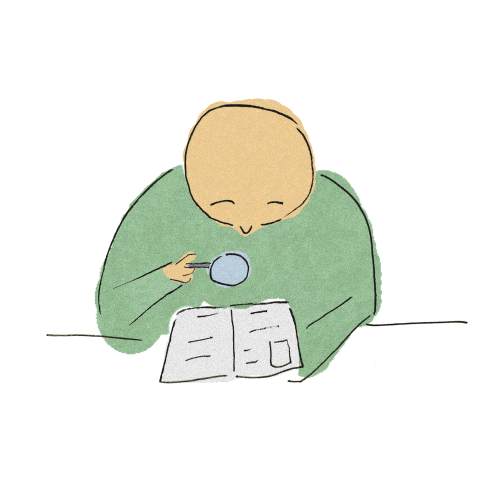 Actually, there is a possibility to meet the same needs as Drift does, but for a lower price. If you can't spend $400 on Drift, take a look at Dashly and see how it can help your business.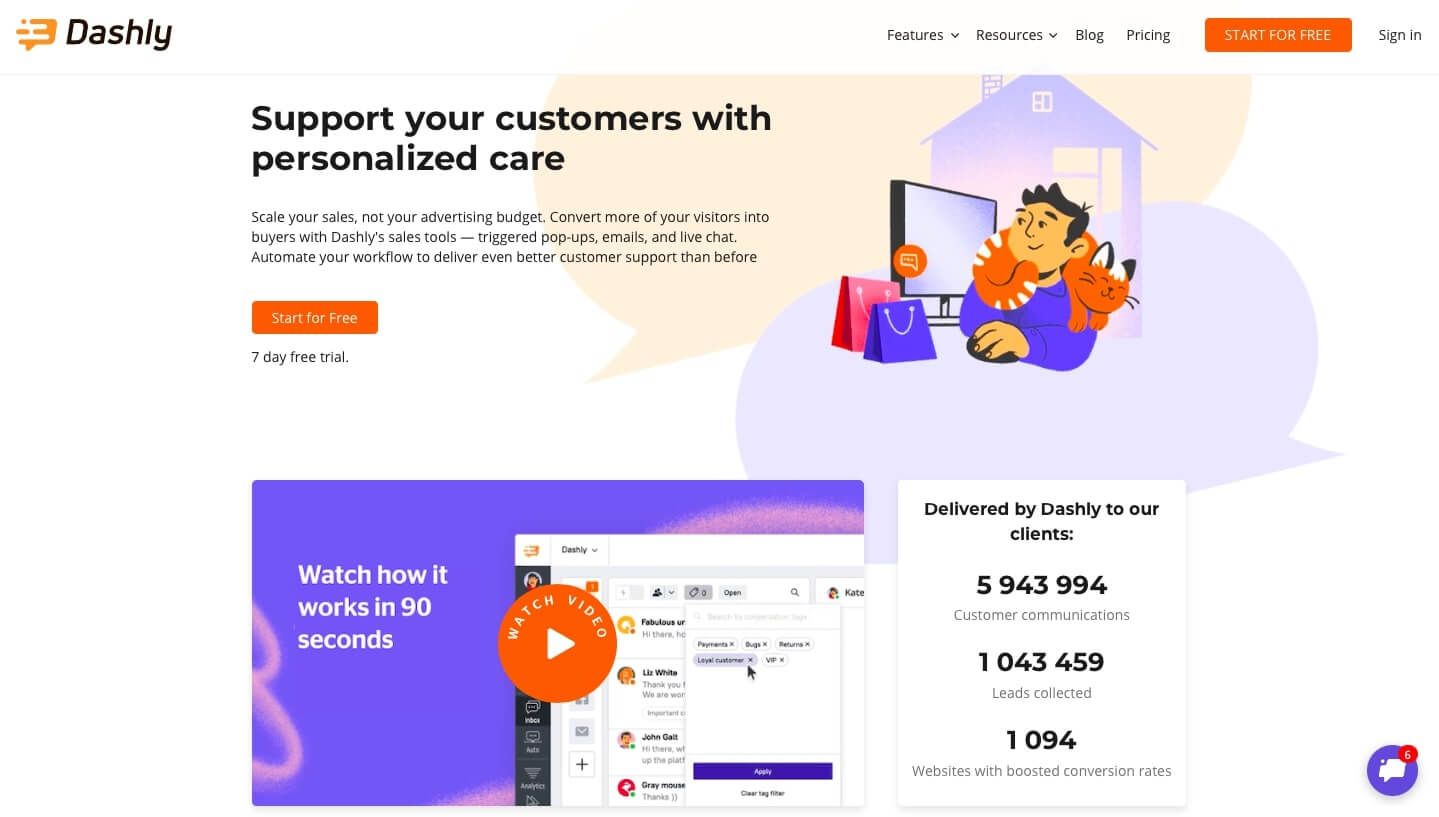 First of all, Dashly is a useful tool for generating leads on your website using personal messages. It collects information about the users who've visited the landing page and enables you to send them a personalized offer according to their needs. This way you will get more valuable information, such as their email address.
Secondly, Dashly provides tools that will warm up your prospects for sales and build communication with them across the entire customer journey in your product. There are a variety of options to serve this need: live chat, Leadbot, pop-ups, email messages, ready-made campaigns, etc.
Last but not least, small teams usually try to find an affordable solution that includes as many features as possible. For Drift's lowest price ($50), you will get only basic functionality: live chat, saved replies, email fallback, and some integrations. In Dashly, this price includes all the features that we've got in the service, including knowledge base, triggered pop-ups end emails, mobile app, A/B testing, and so on.

Collect more qualified leads with Dashly Leadbot
In Dashly, you can create a chatbot. We call this a Leadbot, because this helps you to catch leads on the website and interact with them. You don't need coding skills – the Leadbot builder will allow to create a chatbot within several minutes.
This is definitely a one-size-fits-all solution for marketers, product managers, and support agents. What exactly do I mean?
How Leadbot can help marketers?
Leadbot is a great way to tell users about new features or updates. Just send a message about the update and prepare answers on the FAQ that the Leadbot will interactively send to users.
The Leadbot can collect data about users. You may configure sequences for every page and make personal offers for users so that they will be willing to share.
Leadbot sequences will qualify your leads so that your sales reps will spend their time only on high-value leads.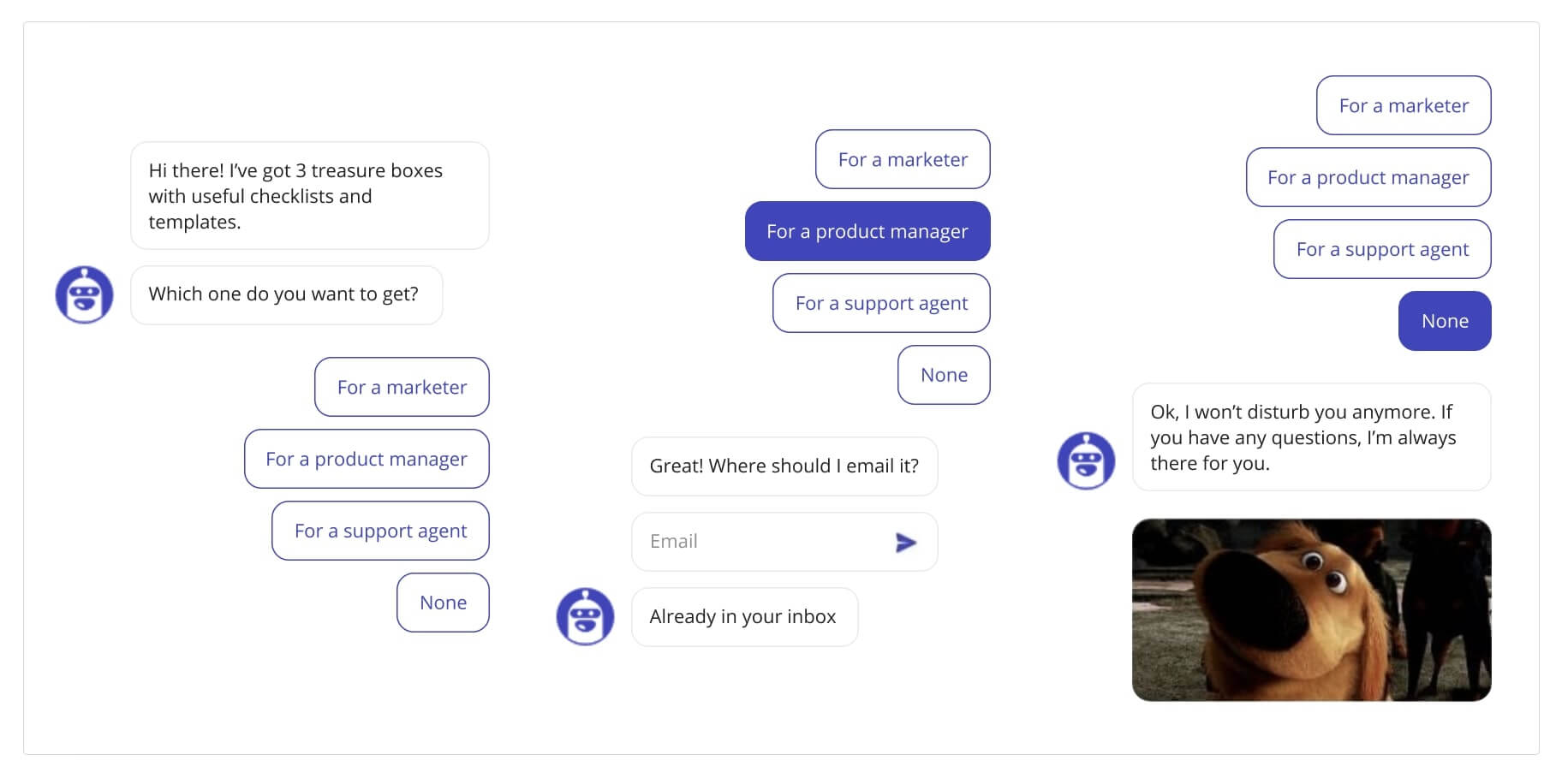 This sounds like a great tool for marketers that will essentially ease their routine, isn't it?
But what about product marketers? They will find a Leadbot essential, too:
Leadbot can interactively present a new feature in your product.
Leadbot is an easy and fast way to collect feedback from users. Create an interactive survey and ask beta-testers questions about new features.
In case users still have questions or face some issues, the Leadbot will assign the conversation to a human.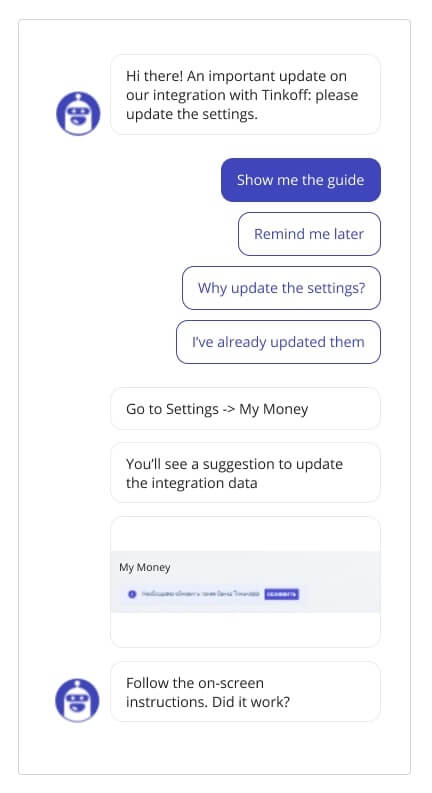 So, the Leadbot helps product marketers be closer to users, but spend less time, than if they did this manually.
The last but not least, how the Leadbot can help customer support:
The Leadbot will automatically send answers to the most frequently asked questions. Users will have to choose the ussue that they face, and the Leadbot will send an answer.
The Leadbot can instantly react to users' requests so that they won't feel that you gave them up.
The Leadbot will assign the conversation to the right agent in case the user still has questions.
The bot will free up customer support time on more complicated issues.
What's important about the Dashly Leadbot: this is included in both paid plans. This means that the price for this feature starts from $16 per month. Comparing with Drift, you'll save about $400 per month and additionally will get friendly support that will be always happy to help you.
Instant communication via live chat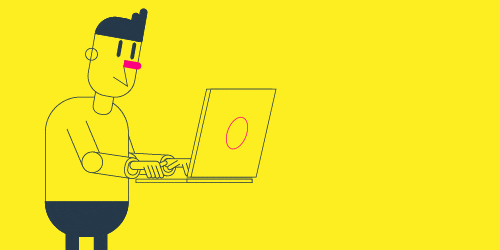 There's no limit on the number of agent seats. The entire team could be connected to the chat and be aware of what questions visitors have. Therefore, the product team will understand which features should be fixed, the marketing team will create a FAQ and save the support team's time, the sales team will easily lead their prospects to a sale, etc.
Plus, Dashly is integrated with Facebook, Zoom, Calendly, Viber, Slack, and other services, so you can keep messages from all these platforms in one place. All received messages can be sorted into different channels in order to prevent your team from mixing them up. This is much more convenient than opening millions of tabs with different messengers and eventually missing one important message.
Personalized messages for a particular audience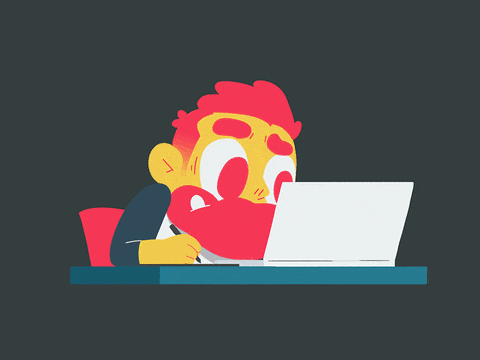 Dashly allows you to send message sequences to the target audience and help them take a key action:
Start your sales sequence when the lead performs a particular action. This action will trigger an automatic message.
Define the audience on every step of the sequence and create targeted messages for each group.
Improve the sequence with pop-ups and chat messages to enhance the customer experience across their entire journey.
Better customer service, not just sales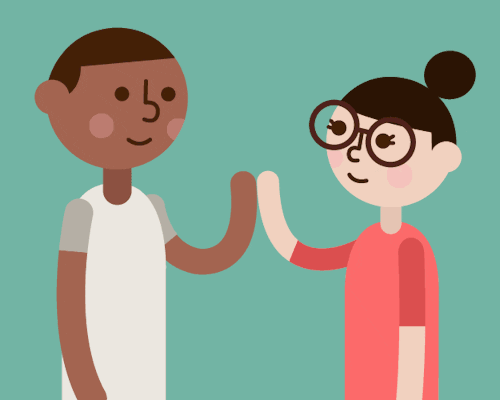 Along with the landing page, you can integrate Dashly with your product. Dashly provides an endless number of seats, so your entire team will be able to support users through the chat. What's more, if you get many messages, you can allocate the dialogues among the team in order not to mix up chats.
Another feature which should definitely be mentioned is the Knowledge Base. Figure out which are the most popular questions fielded by your support team and write a series of articles giving detailed answers to each question. This solution will save your agents tons of energy, since they won't have to answer the same questions all the time. They can just send a link to an article which contains complete instructions with screenshots. The Knowledge Base is integrated with Dashly, so you won't have to go digging around for it.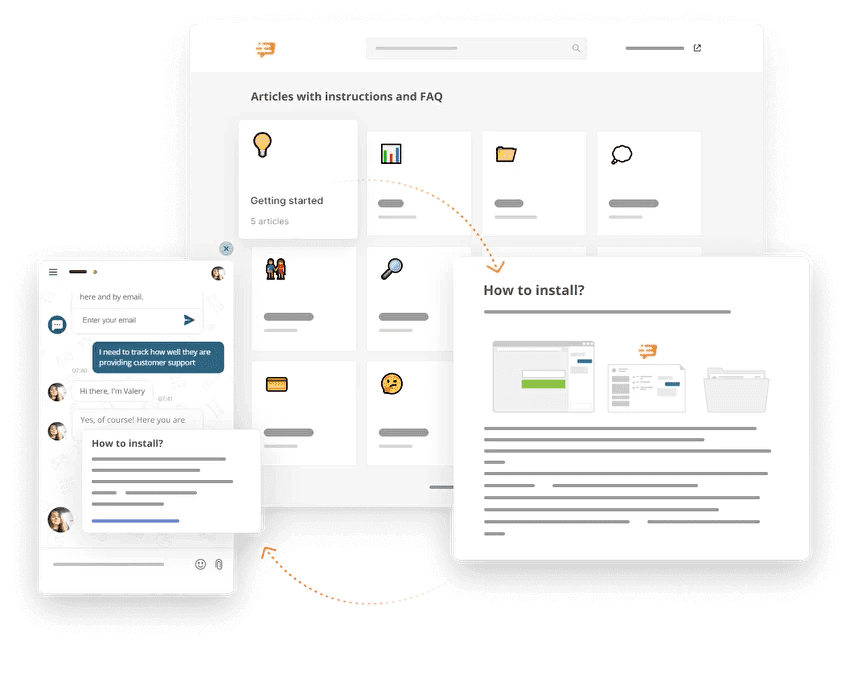 Dashly is perfect for small businesses who can't spend big money on customer communication. The main advantage of Dashly is that you get the same features as in Drift, but for 10 times less. It's definitely more effective when you've got only $100 to spare each month to boost your sales.
Free consultation with our specialists: get more leads collected in 30 minutes
Thank you!