68% of customers are more likely to buy from brands that offer convenient communications. And what about brands? Do all of them keep up with current trends of communication with customers? How?
That's what we've checked in our research. To provide you with the most up-to-date figures, we assessed over 30 websites from different industries, from MarTech to the Legal segment. 
So, meet the recent stats, highlighting trends and insights on how a business communicates with customers in 2021. You can read the article or watch our video with the research results.
So let's start!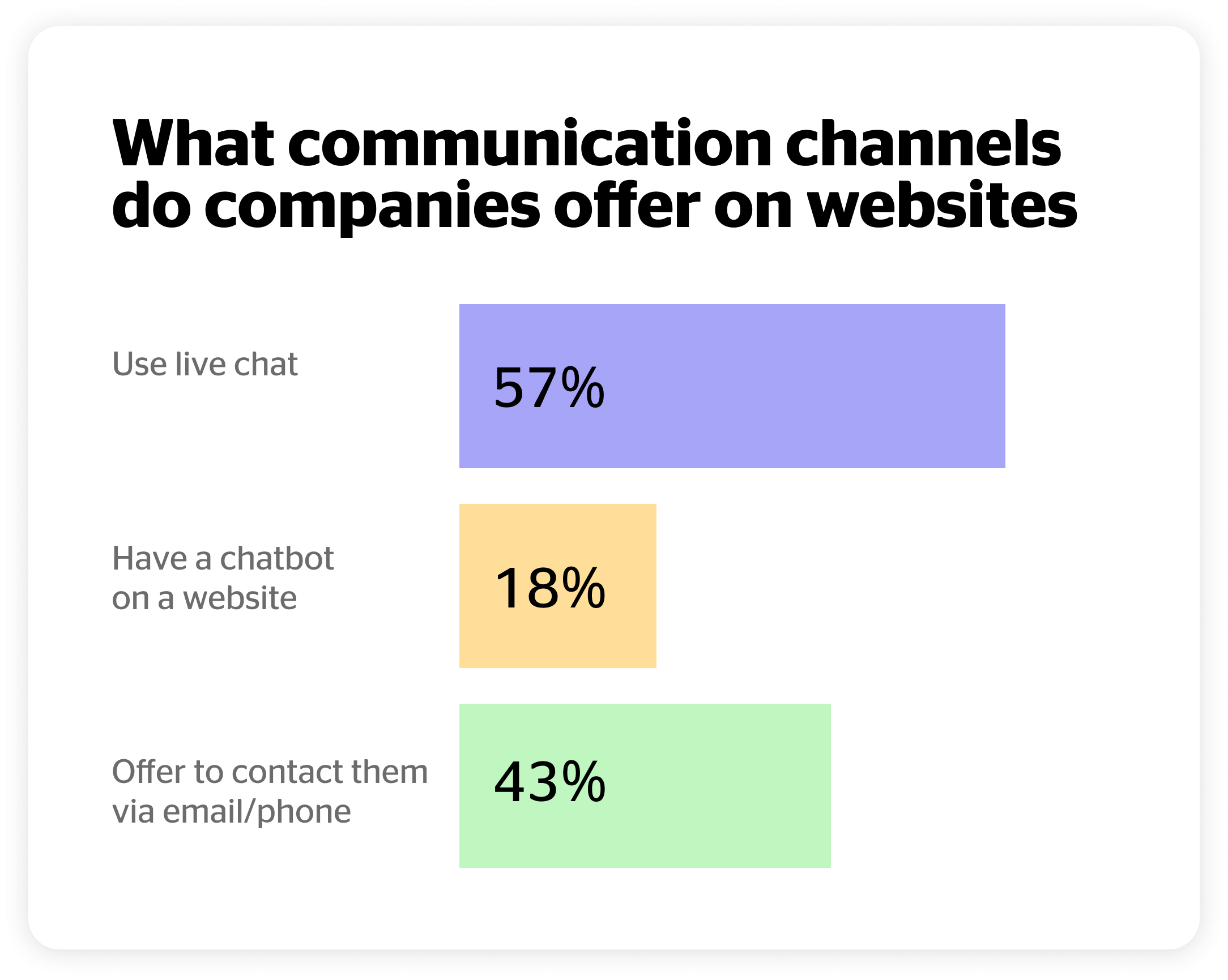 Since conversational marketing is growing momentum, let's look at ways companies use to reach out to their website visitors.
Our research showed that 17 out of 30 companies use a live chat on their website to communicate with customers. And only 3 of these 17 launched a chatbot. The rest of the companies offer to contact their audience via the email address or phone.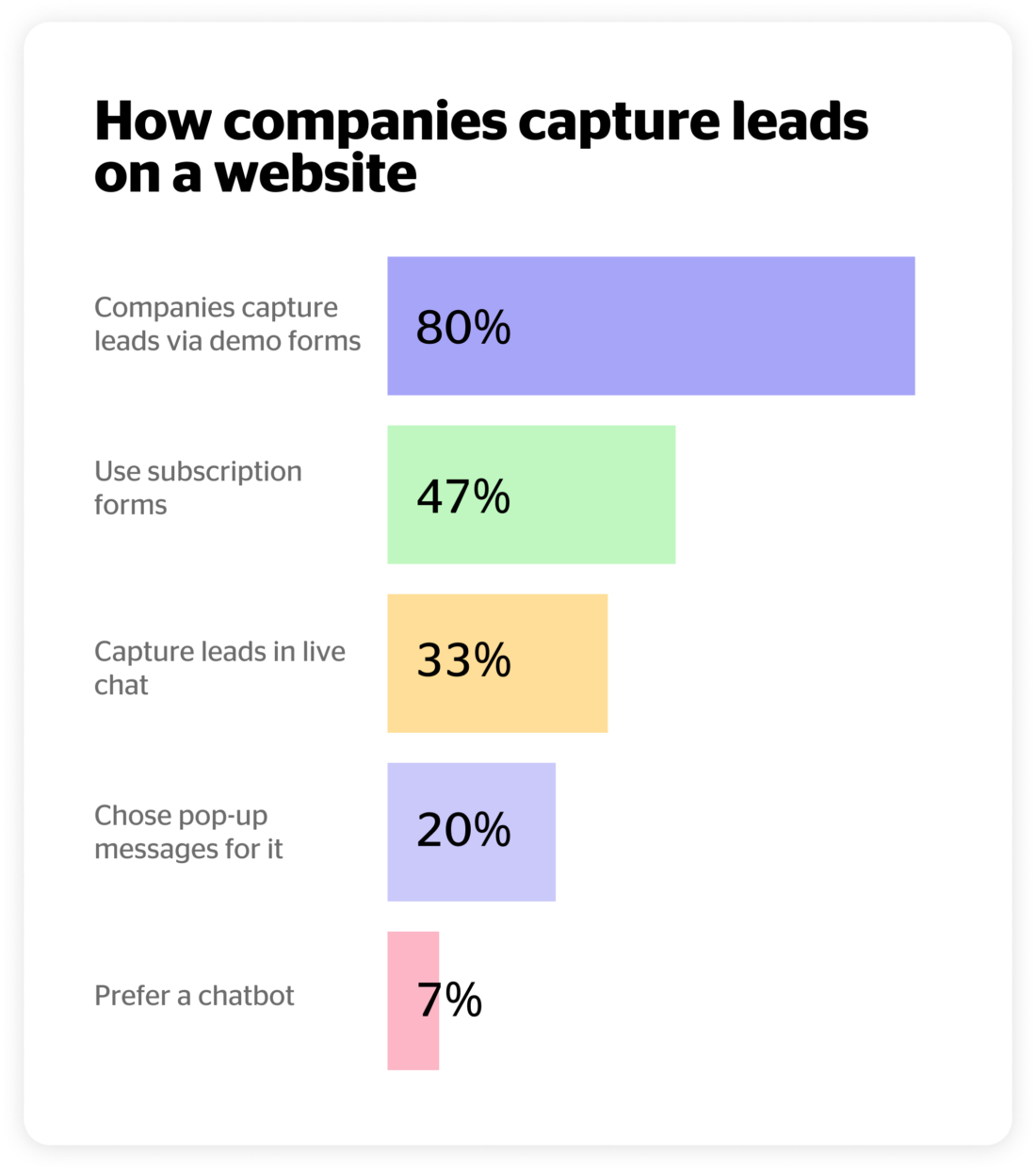 Leads with the info about the landing page they visited, location, purchase history, etc., are crucial for sales. So, how do companies capture this data?
80% of the companies we reviewed (24 out of 30) use demo forms: 
Leads qualification saves time and energy for both your customers and your team. It helps to offer customers the most relevant solution during the initial contact. Moreover, your sales reps can prioritize whom to call first based on the qualification data.
We found out that 63% of the companies don't qualify leads at all during our research. Other 40% includes: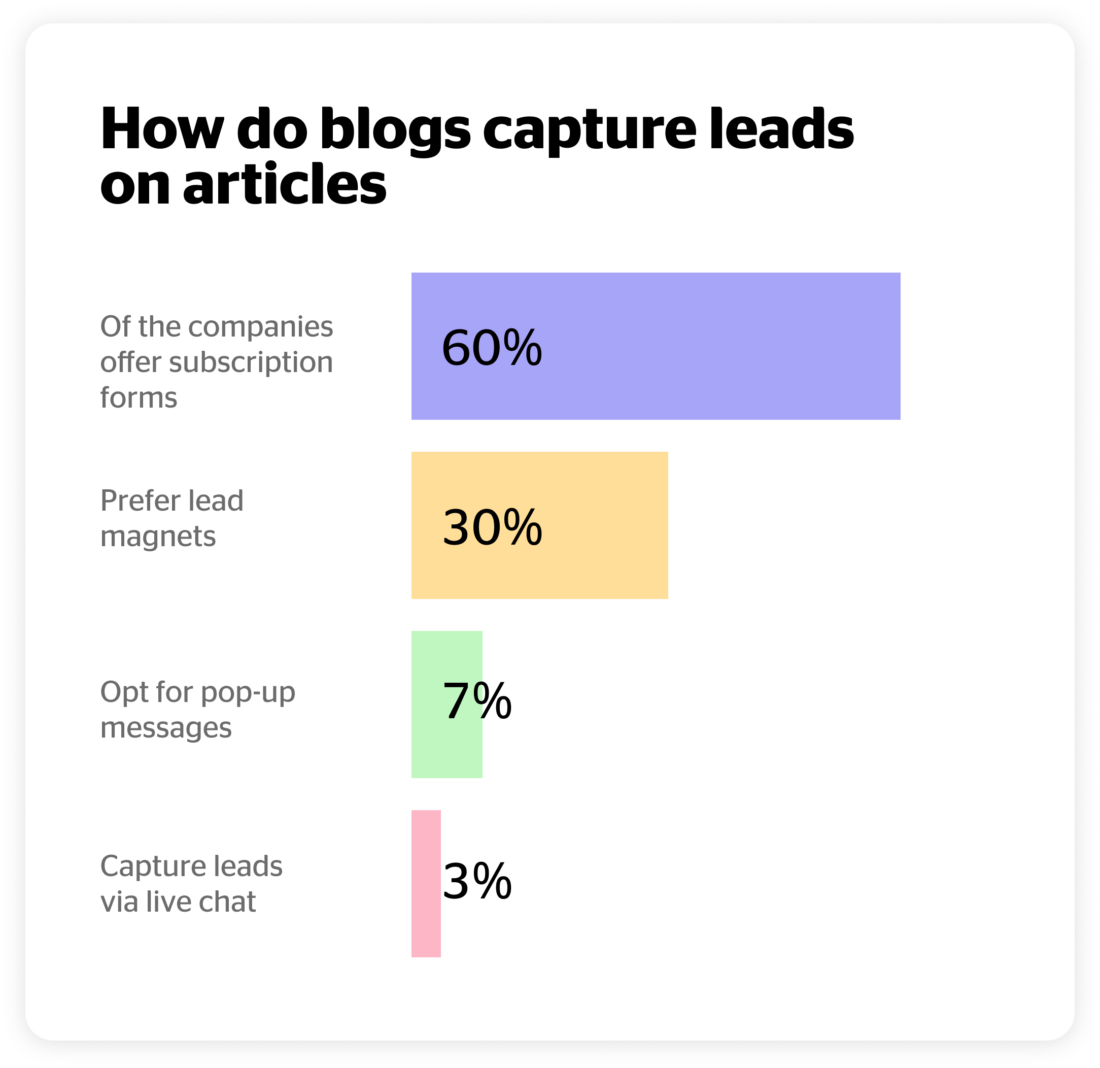 The company blog is a powerful source of leads. Of course, only if you use it right. Not only does it promote your product and increase your website traffic, but it can also help you build trust with your aspiring customers. 
So what elements do content marketers use to convert their readers into subscribers?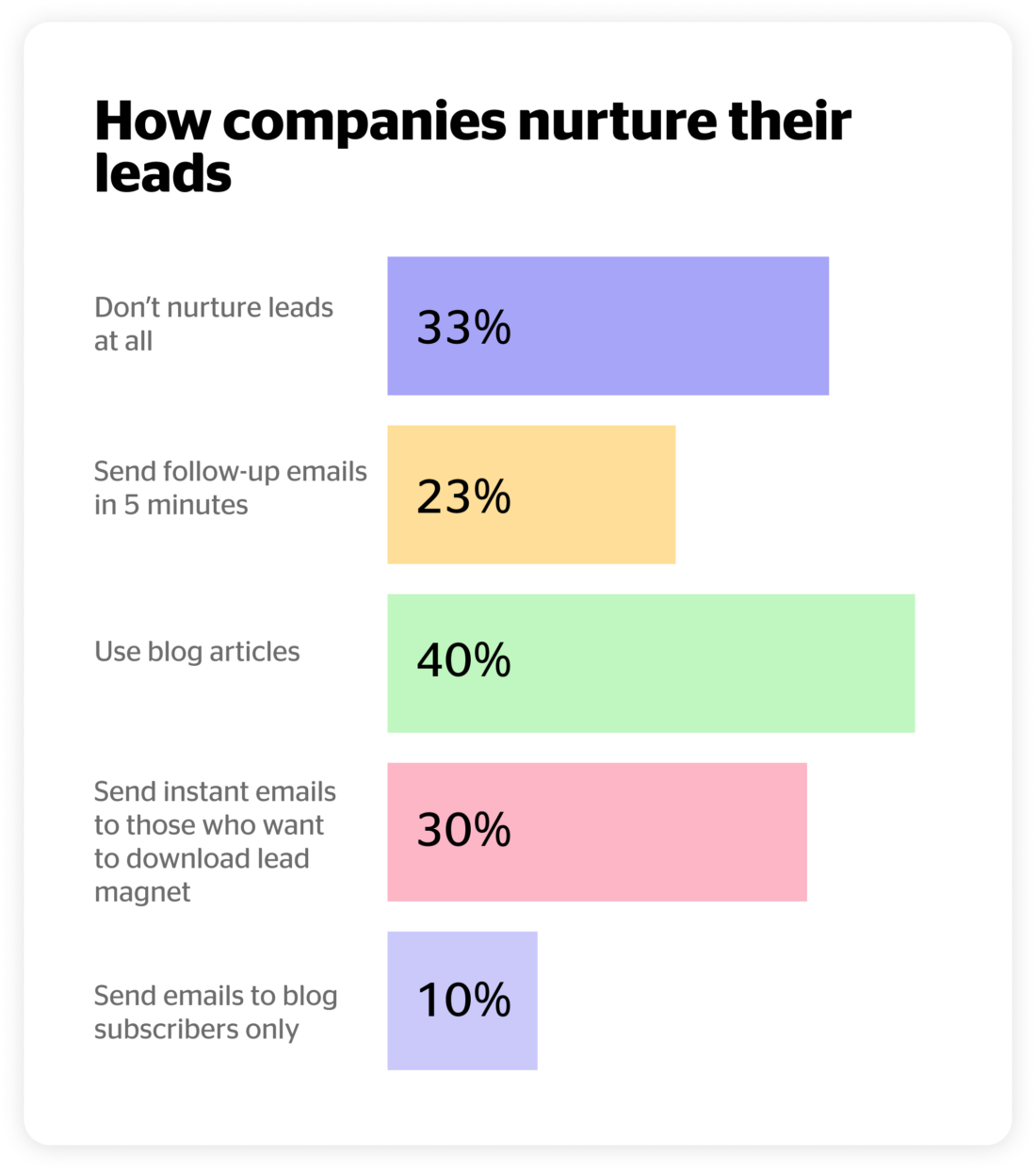 80% of leads are not interested in buying products. But the lead nurturing campaign can turn 50% of them into sales. With an automated email nurturing campaign, it is easy to engage and win the trust of your subscribers. 
What kind of lead nurturing do businesses prefer in 2021?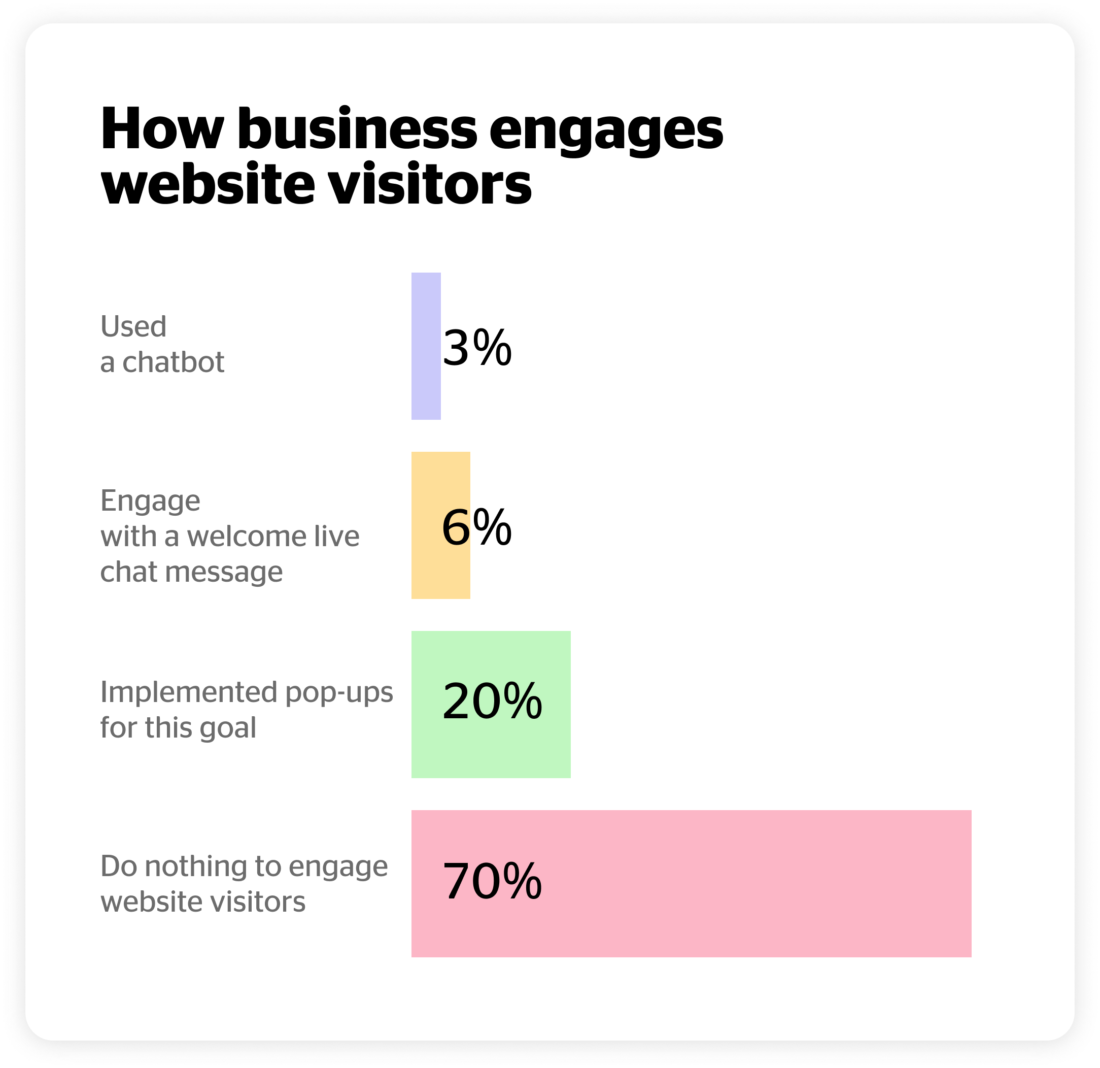 Having a lot of website traffic means nothing without website visitors' engagement. If you don't engage, most of the visitors move to another browser tab. Be proactive and persuade your customers to read articles in your blog, subscribe to your newsletters, or buy your product/service. 
This is what pop-ups, welcome messages, personalization, bright CTA buttons, chatbots help to do. 
Carrying out our research, we found out that 21 out of 30 companies don't ensure customer engagement on their website.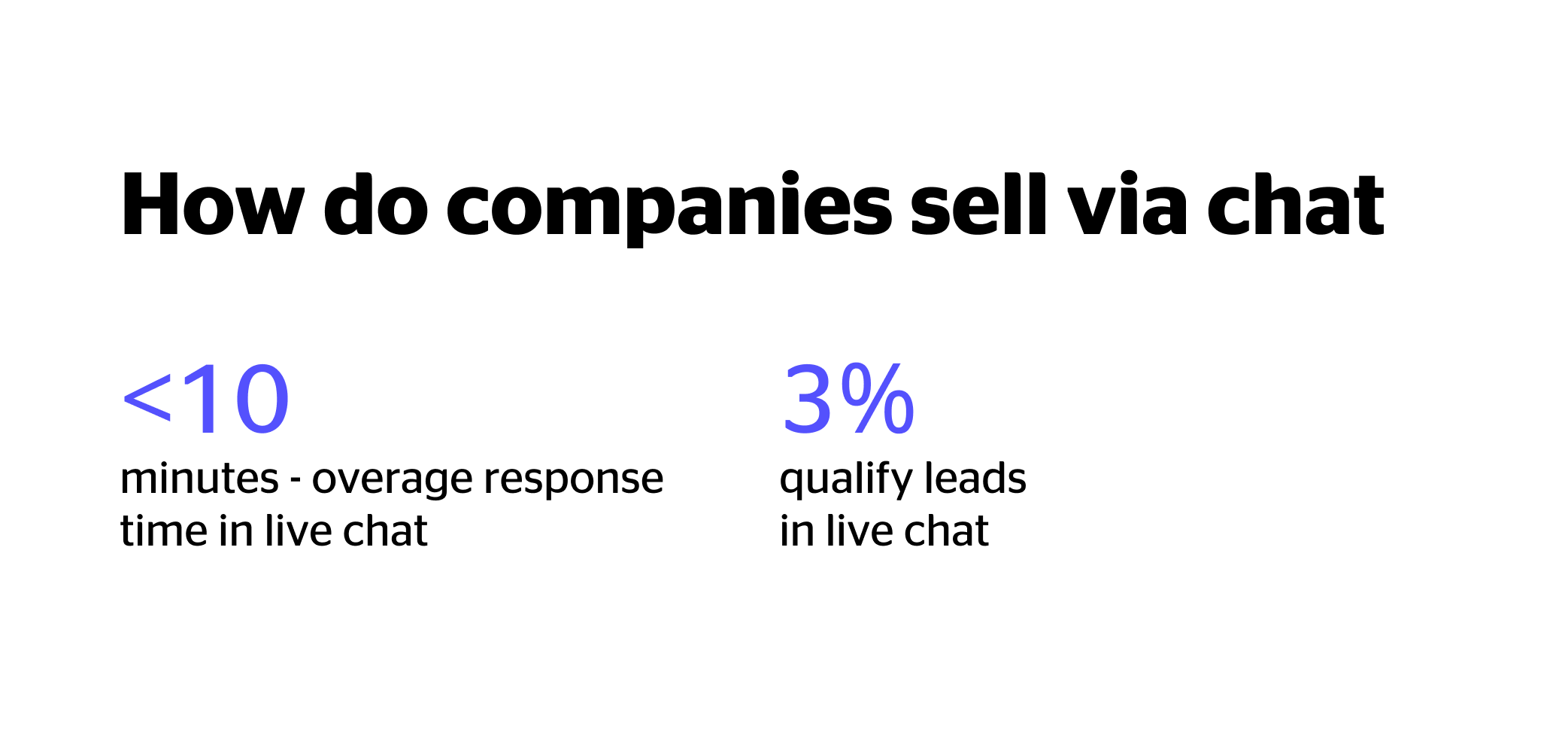 82% of website visitors are more likely to convert into customers after talking to a sales manager in a live chat. 
The goal of this conversation is not to support them only. It is an excellent way to ask qualifying questions, find out the customer's pain points, and then carefully guide them throughout the whole selling process. 
So, how do companies use this tool for sales: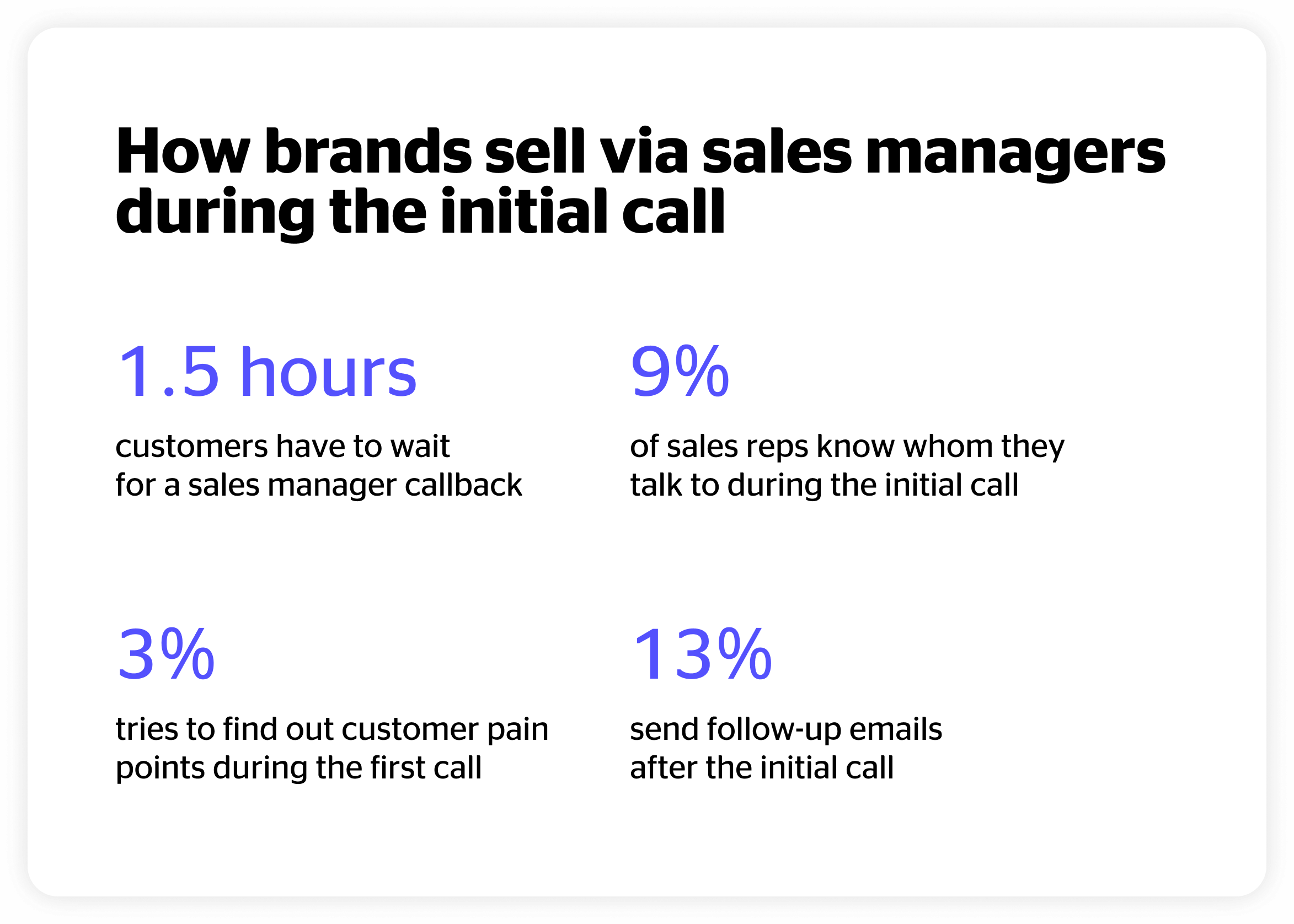 Apart from selling with a human face, it's crucial to sell at the right time and in the right way.
We found out that, on average, customers have to wait for 1.5 hours for a call. This is a median value, as it takes 5 minutes for one company to contact their customers, while another makes their visitors wait for two weeks.