Chat features to invite visitors to conversation
You can choose the audience segment to send a welcome message to.

Chose a segment from database or create a new one based on custom properties.

Dashly identifies returning and new visitors. So, you can customize the live chat welcome message for each of them.

Engage customers with individual offers
Set a specific trigger and choose a right time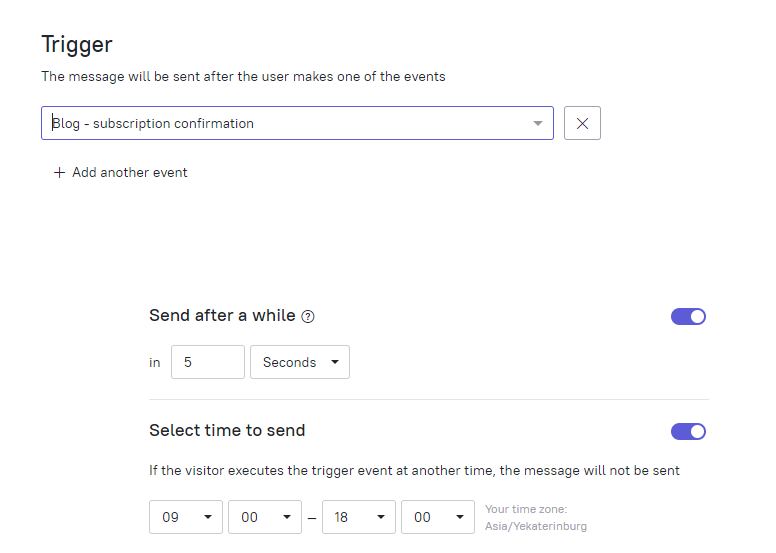 Choose pages where to send a welcome message
Choose the website pages where you want to show it. Create a unique welcome message for each group of pages.
With proactive live chat, you can:
engage website visitors in the conversation on different stages of the customer journey;
increase conversions;
boost online sales.

Use a chatbot to welcome visitor in a live chat
Chatbot will help to:
deal with FAQ automatically 24/7,
qualify your website visitors with questions and answers options,
assign conversations to channels and agents automatically.
Launch A/B testing to find the most effective message
Test the content of welcome messages you send to users.

Compare which type works better: a live chat message or a pop-up, its large or a small version, etc.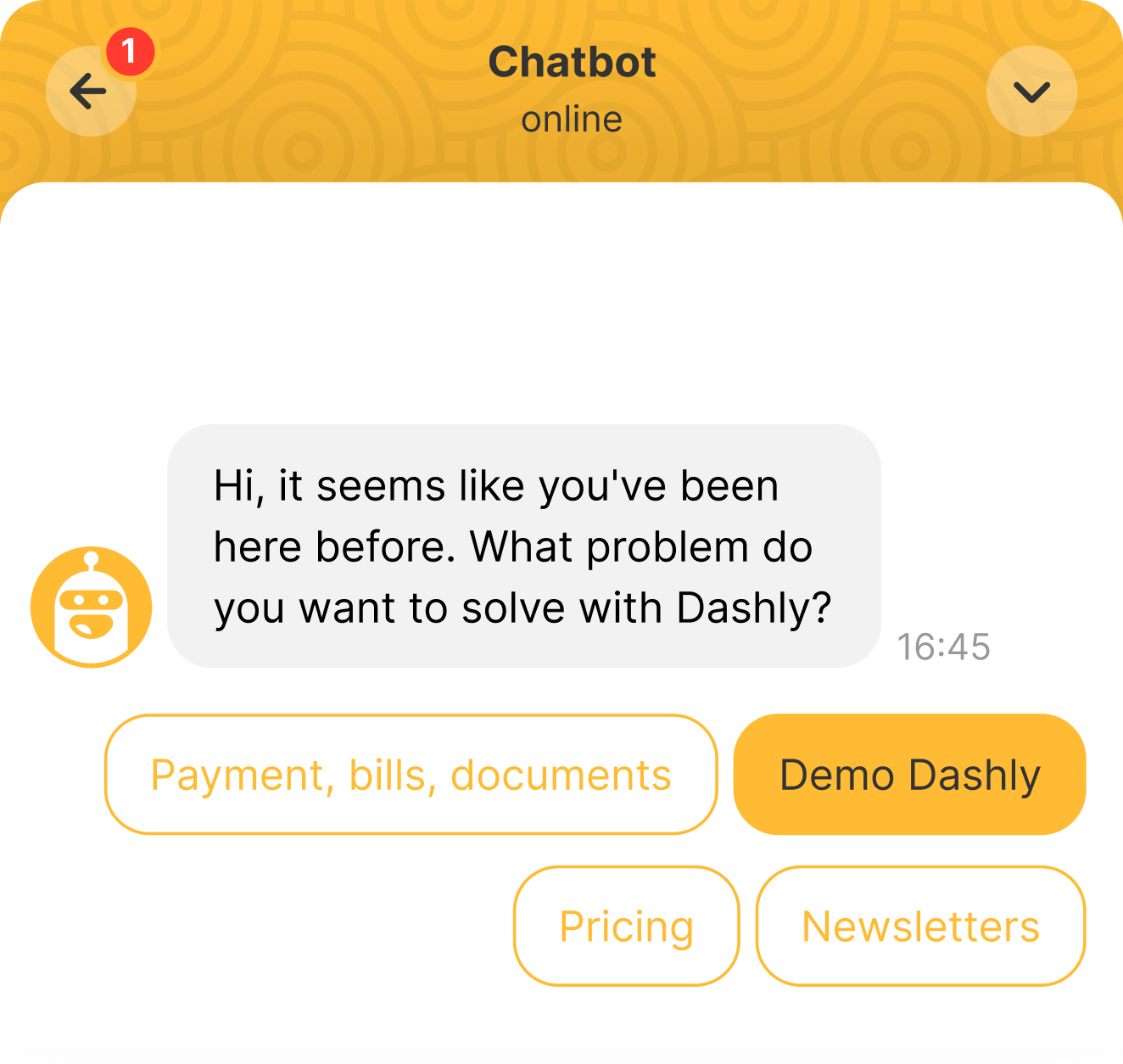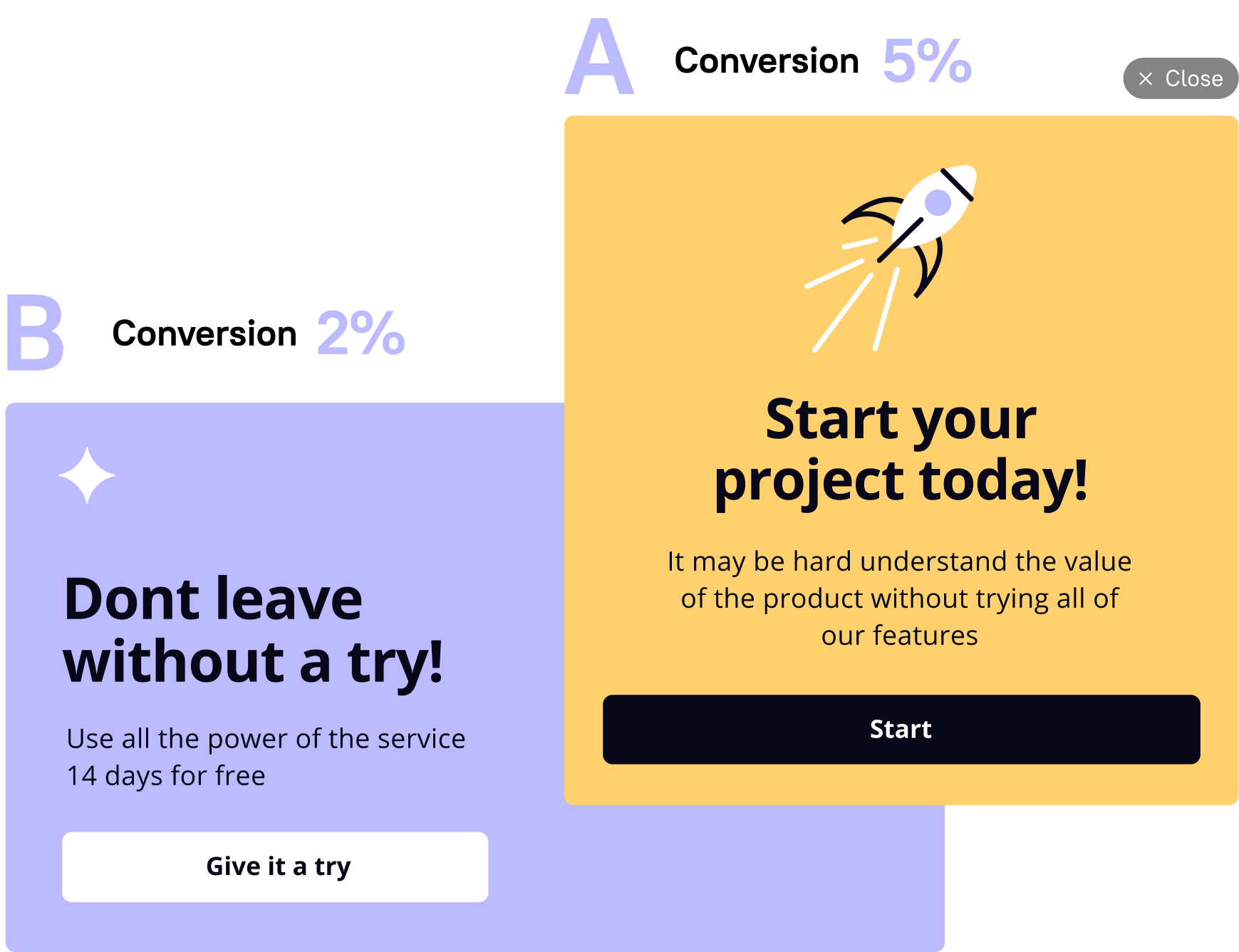 Make data-based decisions
Analyze welcome messages' Open Rate. Figure out which one performed best of all.

Track conversation analytics: find out where users are most likely to have questions and engage them to chat on those pages.

Set a trigger, a user event on the website that triggers message sending. You can set up more than one event as a trigger. The message will be sent after one of the chosen events happens.

Chose a timeout to send the welcome message.
Set a condition of message disappearing: delete the message if a user read or didn't reply to it.