With the help of trigger message scenarios, the Dashly team helped streetwear online store to get back and lead 173 clients to the purchase and increase the company's income by $11 000.  
About client:
Have been in the market for 20 years with many famous brands. 
Company: online store
Business segment: B2C
Target audience: people aged 18-30 years, primarily men.
The challenge — increase sales.
Task: retain & return customers at every funnel stage and engage them to finish an order.
Solution: integration of the triggered messages scenarios to retain customers and engage in purchasing.
Together with the team of the advertising agency Profitator.ru (Kokoc group) Dashly team analyzed the funnel of 21-shop.ru and defined at what stages customers leave the website. As a result, they developed  automatized messages scenarios to retain potential customers at all stages of purchase.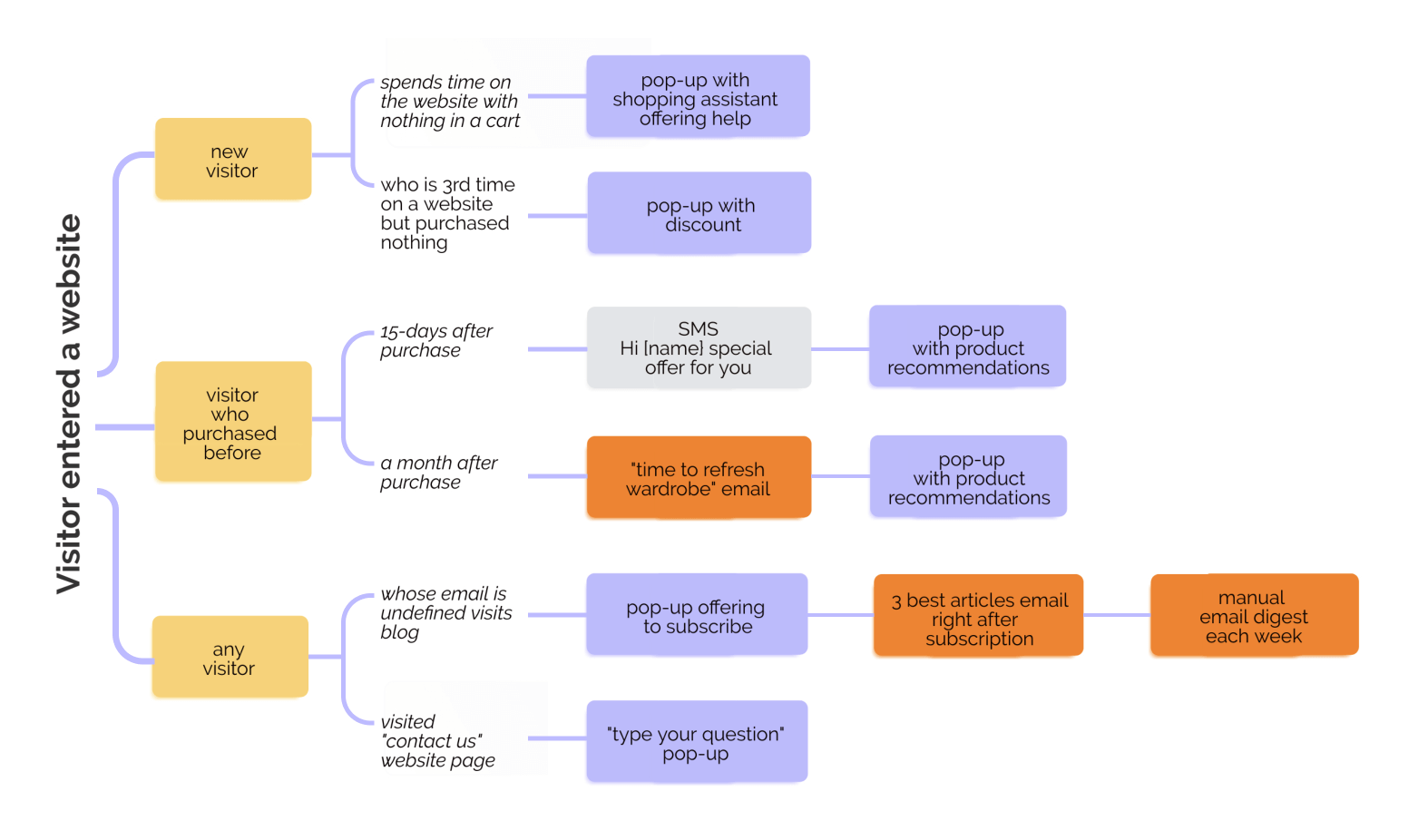 Your copy of 16 ready-to-use scenarios to increase sales
on e-commerce website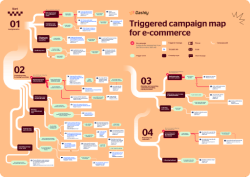 Results:
+ $11 000 of extra income.
Conversion into purchase increased by 12.9%.
Income increased by 31.4%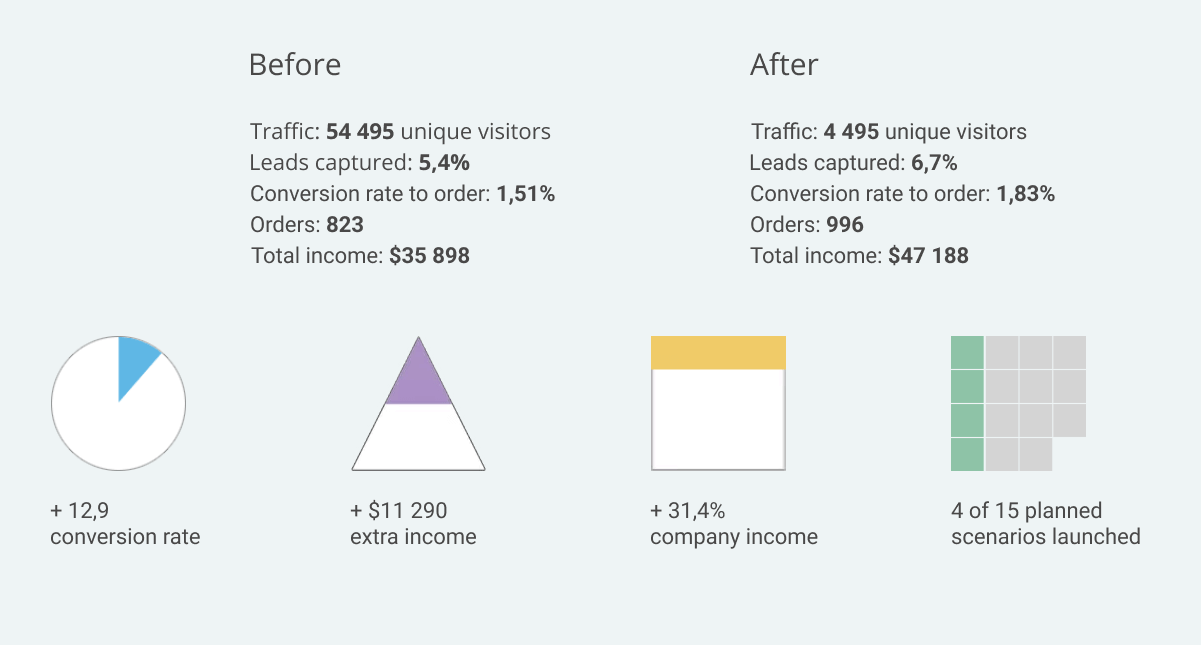 Scenario №1: exit-intent pop-up brought + $5 235
Thanks to tracking website visitors behavior, 21shop team knows what products they are interested in. When leaving the website, visitors see a discount pop-up with reviewed products.
Results:
For the reporting period, there were 2 320 people who abandoned shopping carts, tending to leave the website;
1 138 of them saw the pop-up;
148 followed the link. 
81 visitors accomplished an order with a discount. Pop-up conversion rate to purchase reached 7.1%, a good result for an online shop. 
It means $5 235 of extra income.
Scenario №2: follow-up email campaign brought + $2 880
When the first screen pop-up didn't work, the Dashly system launched a series of follow-up emails. 
Email №1
Subscribers get this email an hour after they abandon an order. The online shop addresses subscribers by name and offers items they are interested in. This email is the most effective, even without a discount. For the test period, this email convinced 21 subscribers to purchase.
Email №2
When subscribers don't buy anything after the first email, they get another one. Unfortunately, this email turned out to be the least effective — for the test period it returned nine people. 
Email №3
On the second day after visiting a website, subscribers get a discount email. And it works! During the test period, 21shop team got 14 purchases. 
Results:
With the help of three emails for the test period, 12shop and Dashly team returned and motivated to purchase +44 customers.
It meant + $2 880 for the online shop.
Scenario №3: proactive chatbot messages that brought $2 160
Visitors who abandoned checkout receive a trigger message in a chat. Thus 21shop team doesn't retain website visitors.
Results:
For the test period, this message was answered by 166 people. 33 of them finished an order. 
This brought + $2 160 of income for the company.
Scenario №4: reactivation email in 30 days after a purchase brought + $1 178
On average, customers of online shops make purchases every 1-2 months. This is a great chance to reintroduce yourself. In 30 days, all customers who made a purchase receive an email to renew a wardrobe.
Results:
For the reporting period this email was sent to 745 customers, 185 of them read it, 64 proceeded to items and 18 made an order.
This is + $1 178.
Scenario №5: lead capturing pop-up with a discount that had a 12.6% conversion rate
For potential customers with undefined email who visited the website several times but never placed an order, 21shop offers a discount pop-up. It helps to receive a contact and engage to make a purchase.
Results:
With the help of this scenario, 21shop collected 1 176 leads. Later they were included in the newsletter subscriber's list.
Conversion Rate of pop-up: 12.6%
Doing so, with four scenarios, 21shop increased:
conversion rate of a lead by 24.3%;
conversion rate of an order by 12.9%;
income of the shop by 31.4%.
Extra income from integrated scenarios for the reporting period was $11 320.