How to generate leads: 7 conversational alternatives to old lead generation tactics
Reading time: 16 minutes
31.08.2022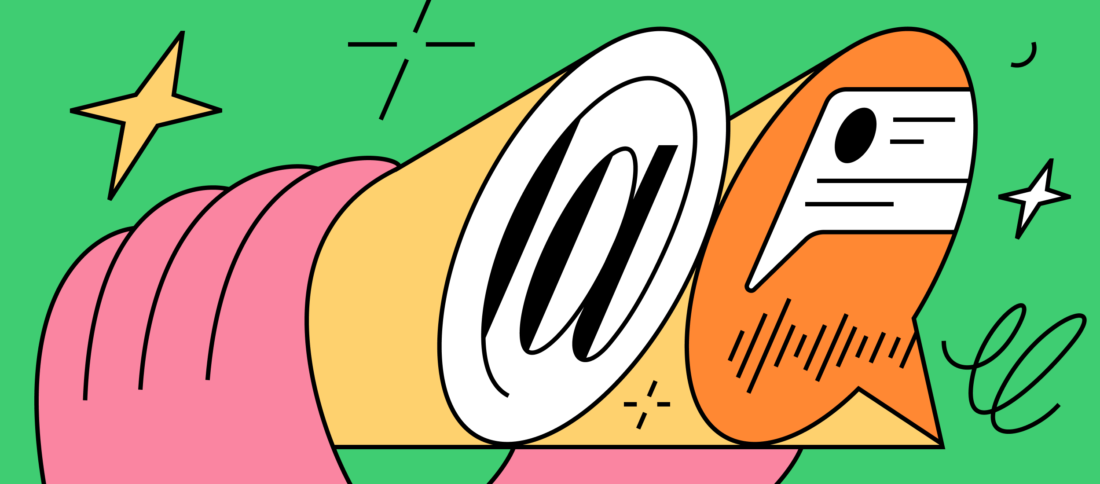 High-quality leads are the holy grail of each marketing team. To reach the MQL quota, growth marketers test dozens of lead generation strategies per week. Depending on the action, leads may be called "registrations, " "code installations, " "app downloads, " "demo requests, " etc. But the point is one: there is a KPI you should achieve.
For example, at Dashly, we have a goal of +30 new service sign-ups per month. Within the scope of this strategy, our marketers launch 10-15 lead generation hypotheses per week on different channels. They test various offers, designs, and marketing copy via ad banners, pop-ups, website forms, chatbots, and socials to find the most effective lead generation tactics. 
Some ideas were excellent. Others — waste of time. 
And here is a problem: time and budget. If you want to save it, try seven lead generation strategies tested by Dashly experts and their clients.
Lead generation funnel
A marketer is nothing without a well-designed strategy. And lead generation strategy starts with a model of funnel you use. There are numerous variations of funnels according to B2B, B2C business models, and industry segments. 
For example, EdTech focuses on events, consulting, and networking. SaaS prefers SEO, Facebook Ads, and affiliate programs. But there are common patterns in building lead generation funnels for each: drive traffic to a website — capture leads — process leads — generate sales.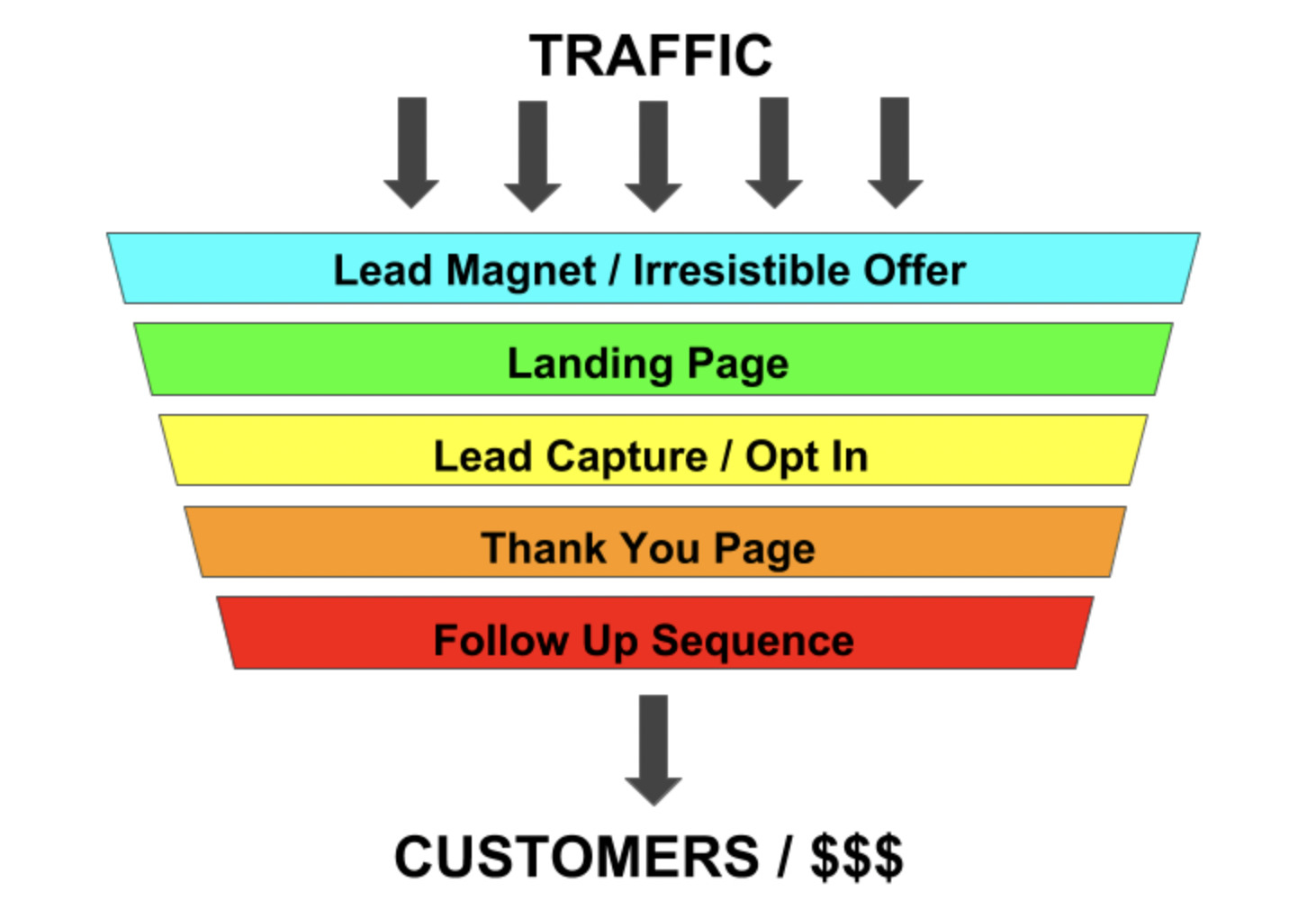 First, you can use a lead magnet or something that will capture the lead's attention — this is what helps you attract as many target users as possible. 
Then, following such lead generation tactics, you drive users to your landing page — here, you sell them your product and show all the advantages. After this, we move to the next stage of the strategy — capture leads using different lead generation tactics and shift them to the "Thank You" page. 
The following step of lead generation strategies and tactics is the follow-up sequence — such tactics are used to nurture leads and make them buy from you.
To make excellent lead generation strategies and tactics, you must consider acquisition channels, offers, and tactics. The proper combination of marketing acquisition channels and offers will make perfect lead generation strategies and tactics and bring great results. 
9 ways to attract traffic for lead generation
To generate more leads, you must acquire more website traffic. There are the most popular tactics and strategies for doing this:
Building a professional network is one of the most popular strategies for SaaS companies. Basically, it is making acquaintances kinda tactics. The more people know you — the more people recommend you. A great tactic to get target website traffic is to look for interesting people in communities 👇
Relevant communities. To follow such tactics, you need to post your company's information in communities and motivate people to visit your website.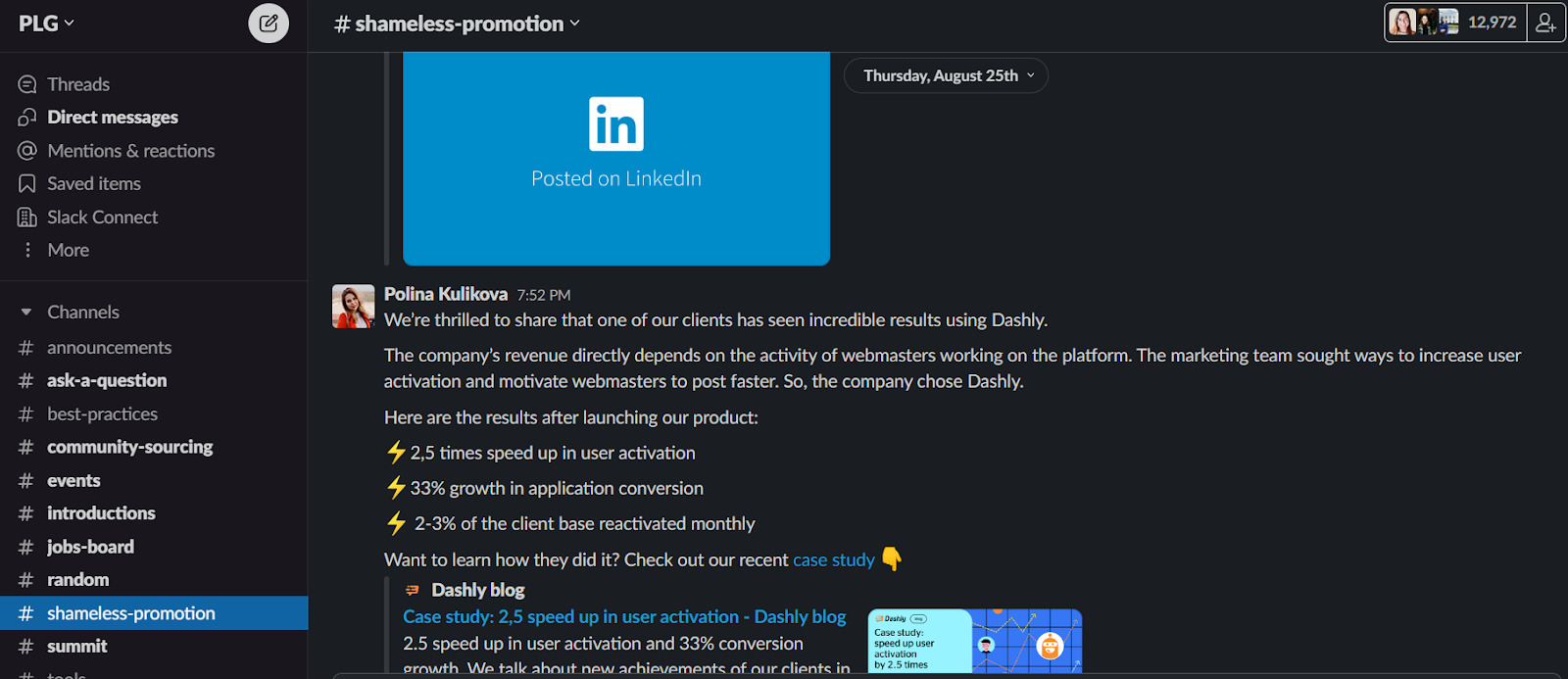 Performing at industry events. People who attend your or partner events can be potential customers of your product or service. Webinar and conference tactics are great for spreading the word about your business and generating more leads. To follow this strategy, you can make a banner or a slide on your presentation and place a QR code with the link to your website. 
YouTube. YouTube is one of the long-term investment tactics. You need to produce a lot of content regularly, but when the strategy starts paying off, you'll be able to generate more leads with this strategy.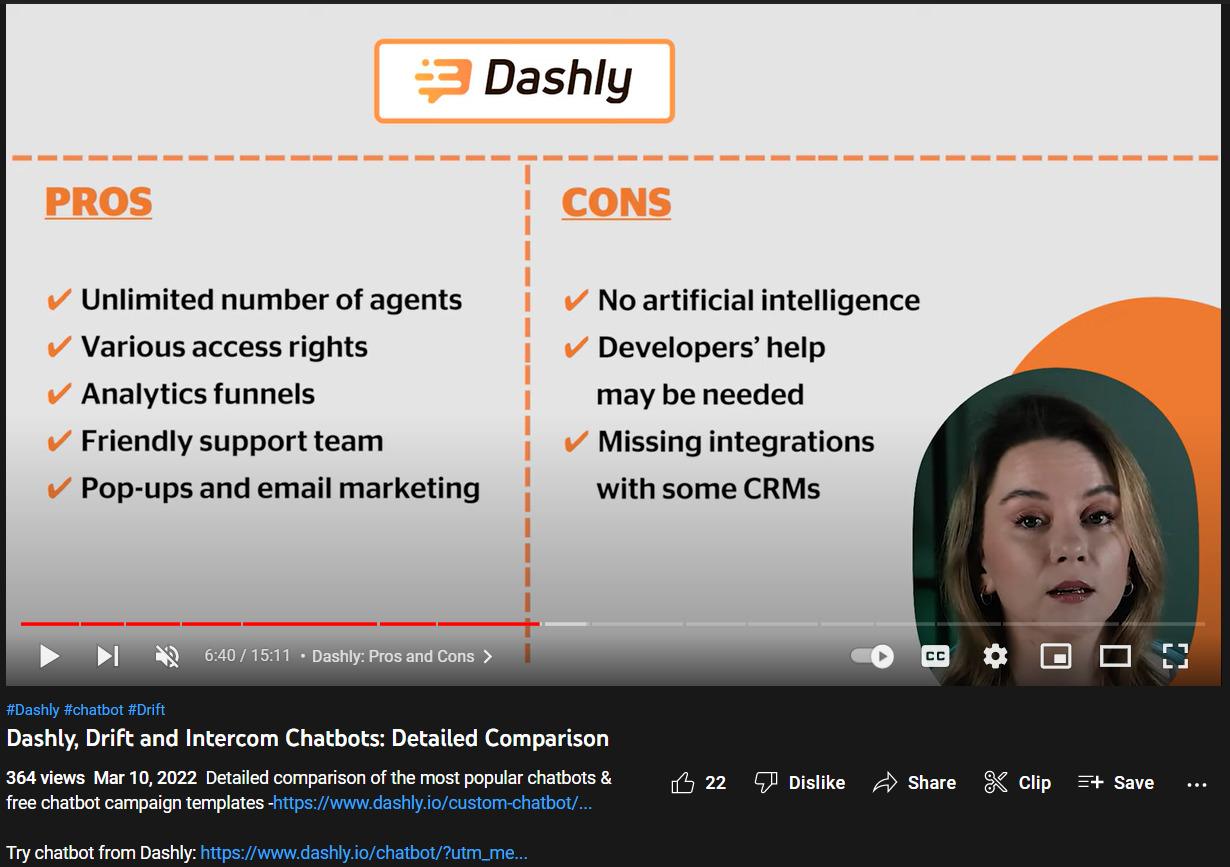 Podcasts. Podcasts are becoming a more popular strategy and may be one of the best tactics to drive nurtured traffic to your website. Just look how MSchool drives listeners' attention to their website: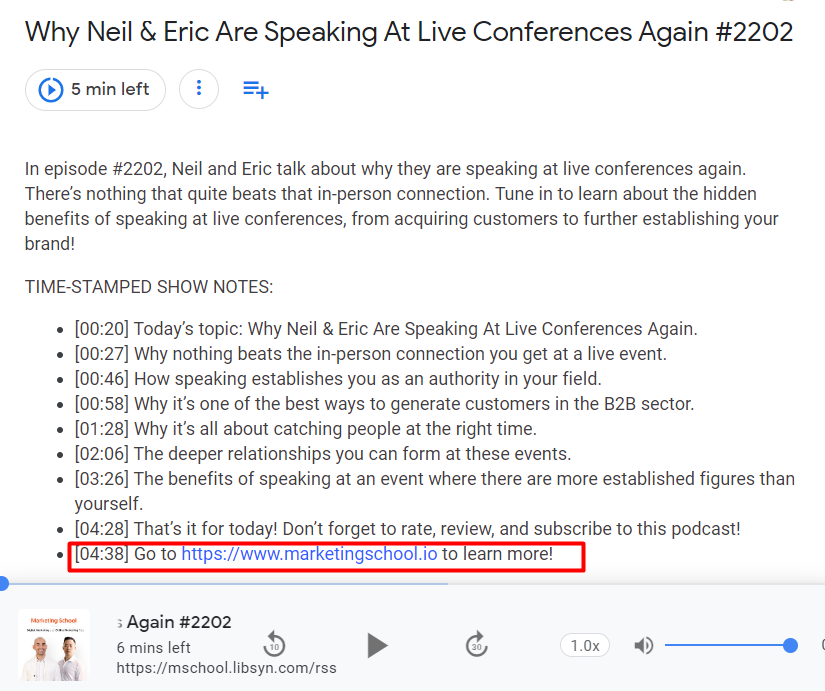 Social media lead generation. Social media are becoming a more robust strategy for traffic acquisition and lead generation. Using such tactics, companies create and develop accounts on Instagram, Facebook, LinkedIn, Twitter, etc. Following this strategy, you may make posts, stories, comments, mentions, etc. Building communication with your followers and making them loyal to you is essential for your lead generation tactics.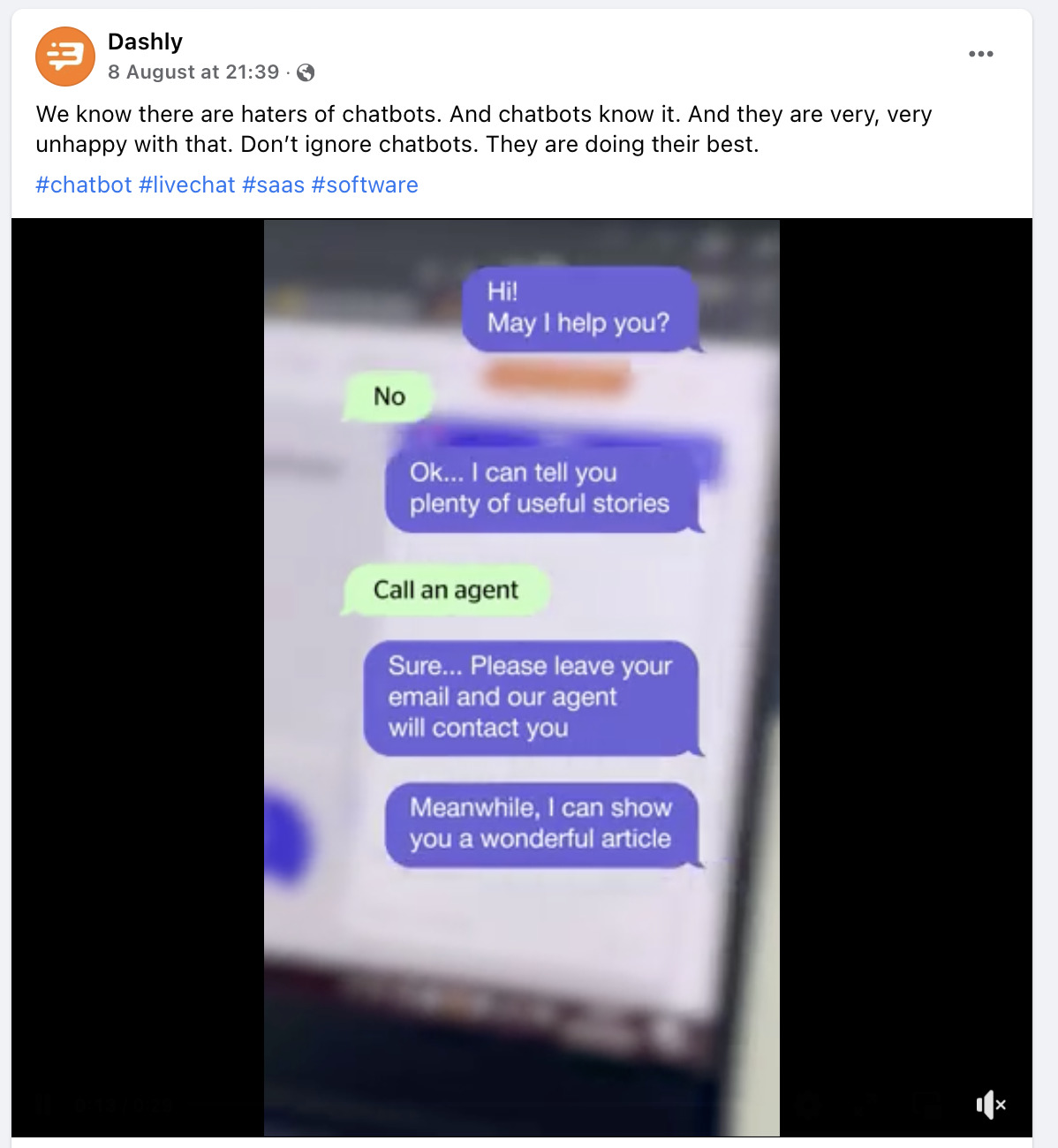 Ads are one of the most popular lead generation tactics for buying traffic by launching an advertising campaign. You can launch this on any social network or Google. Also, you can buy posts on blogs.
Develop referral affiliate programs. Another lead generation strategy according to which you can launch this program and make your current customers attract new ones. For example, using such tactics, you can offer a 10% commission for an invitation.
Good quality SEO to attract leads on websites and blogs. After acquiring users to your website, the next challenge of the strategy appears: converting traffic into leads.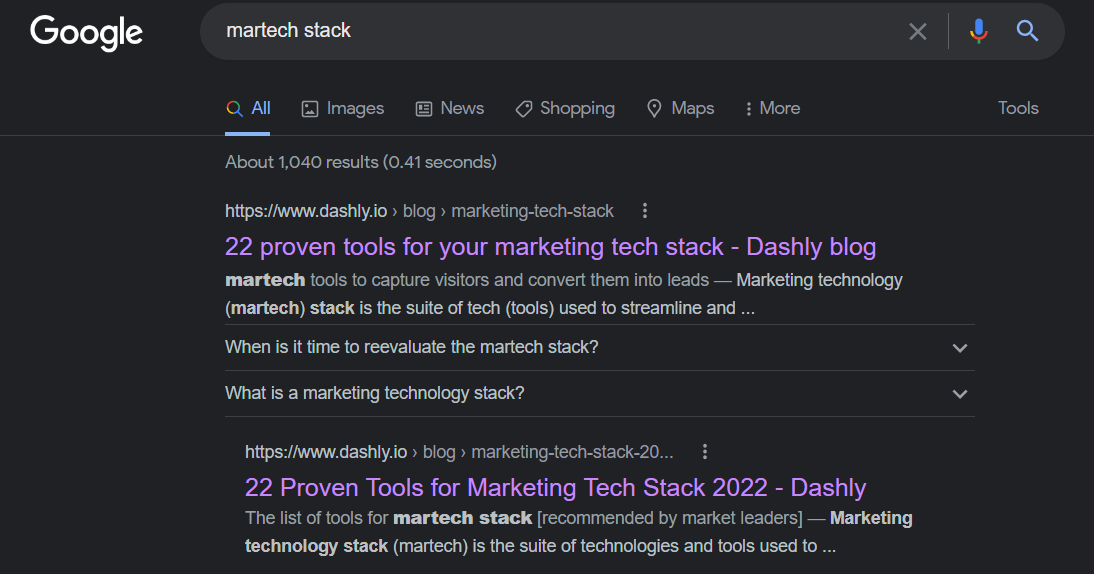 And this is a lead form we use to capture readers' contacts in the article:

But lead magnets are far from the only lead generation strategy companies use.
7 lead generation tactics — how to get leads on your website
Now, let's move on to the best lead generation tactics and strategies you can use on your website. There are seven of them, starting from the coldest to the hottest leads you can generate using these strategies and tactics. 
Lead generation strategy #1: Free webinars
As one of the lead generation tactics, it can capture prospects by showing expertise in your area. People enjoy learning, so they'd be glad to share their contact data to get valuable insights from your team. 
What's good about webinars as a lead generation strategy — you can use webinars to capture leads on the website or repurpose videos from webinars into different content types for blogs, lead magnets, YouTube, and socials. One of the most excellent tactics of content marketing.
How to offer such lead generation tactics: Usually, marketers use lead capture form on a dedicated landing page. However, it takes much time to develop it. This is why marketers also use pop-ups or chatbot messages on the website pages to invite visitors to subscribe to the event.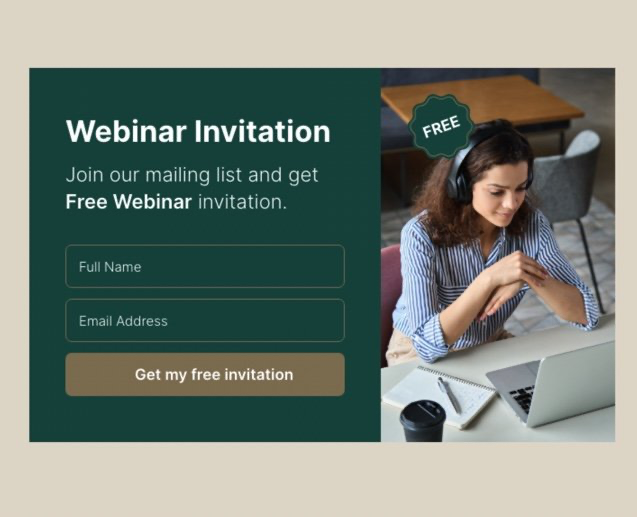 Lead generation strategy #2: Lead magnets 
Free guides, ebooks, templates ― who doesn't like them? It is also used for lead generation strategies and tactics, but the thing is whether your visitors need it. 
Lead generation strategies and lead magnets help companies capture website visitors' attention and get their contacts. Such tactics are popular because they can help companies show their expertise and build trust for a business. You can use them on every page of your website — main, product landings, or blog. How to offer such lead generation tactics: to capture contacts via lead magnets, marketers use pop-ups, chatbots, and lead capture forms. For example, see how Dashly offers the lead magnet on the chatbots page: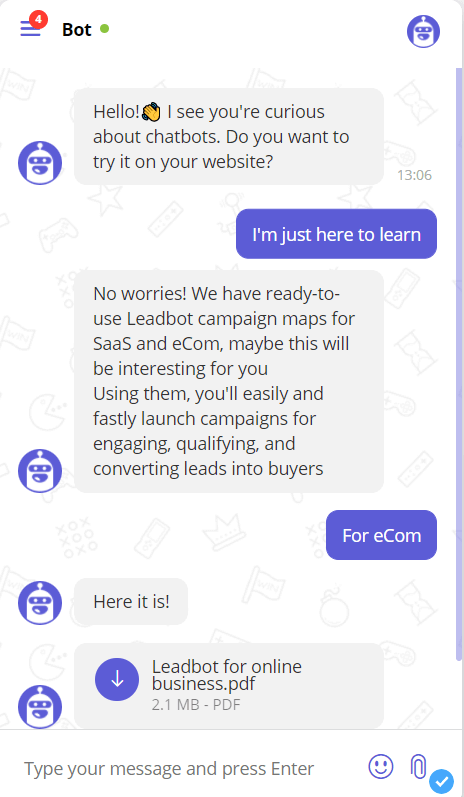 And a lead form on the blog post:

Lead generation strategy #3: Discount
Discounts are the best strategy to attract visitors' attention to your product and increase sales. The main thing here is asking them for an email to send a discount code. There are several ways how businesses are used to doing it 👇
How to offer such lead generation tactics: one of the most common options to use this strategy is to add a banner to a website. For example, this is how OptinMonster does it:

How do such tactics usually work? 
You click a banner. 
Land on the relevant page. 
There you're offered to sign up or leave your email to get the deal.
What's wrong with such tactics? Nothing except the silent position of the brand. The best strategy is to be more proactive and engage in the conversation. To improve the lead generation strategy, launch a lead-capturing chatbot with the same offer in the form of a two-way dialog for those who visit your website for the first time: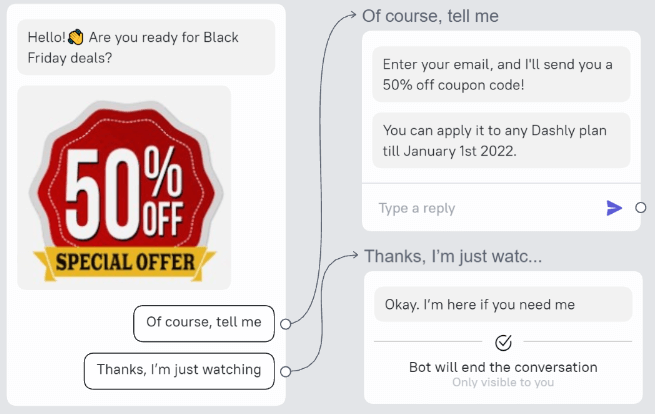 Lead generation strategy #4: Consultation
I'm sure your website has a content part helping your visitors with frequently asked questions.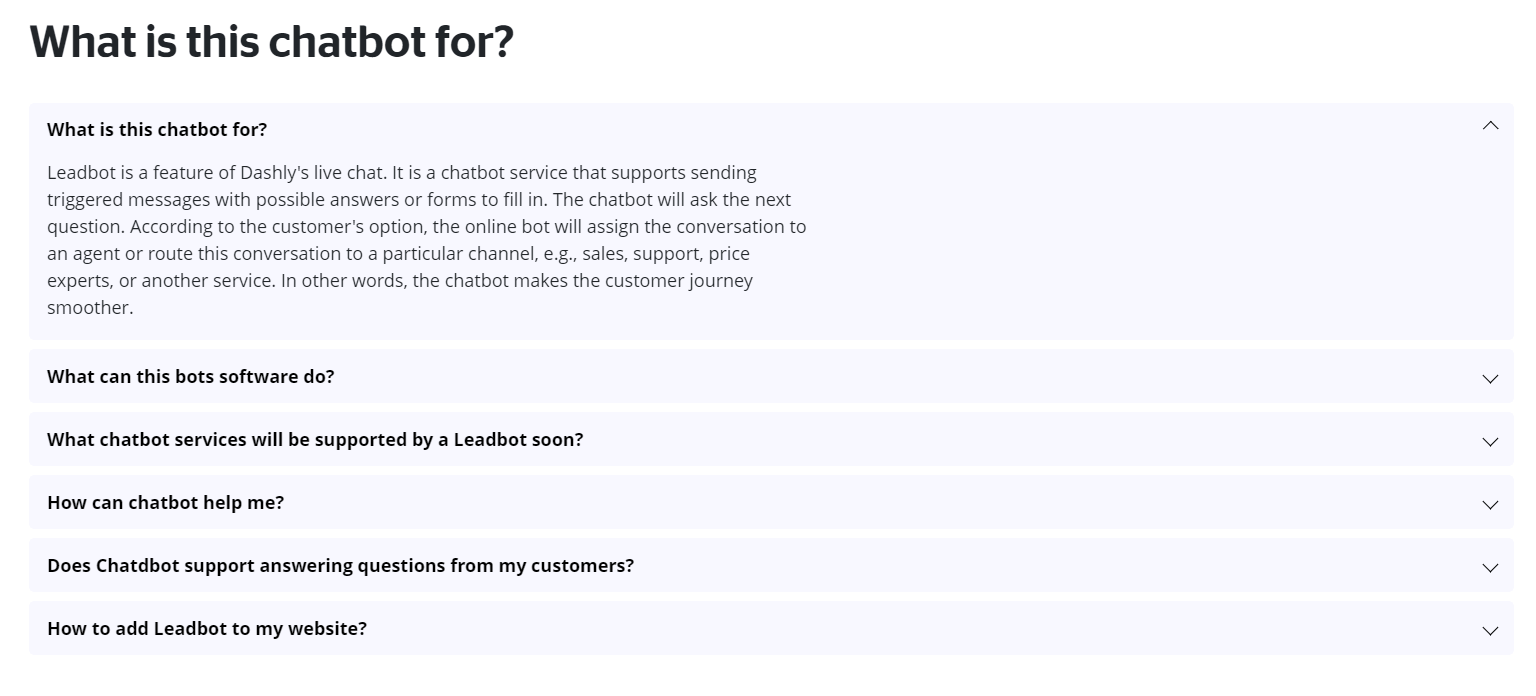 It is a kinda consultation, but you can turn it into a two-way conversation strategy to generate more leads. 
How to offer such lead generation tactics: 
The first way businesses conduct consultation tactics is by booking a demo call. Here is an example of a pop-up form visitors see after clicking a relevant button on the main page: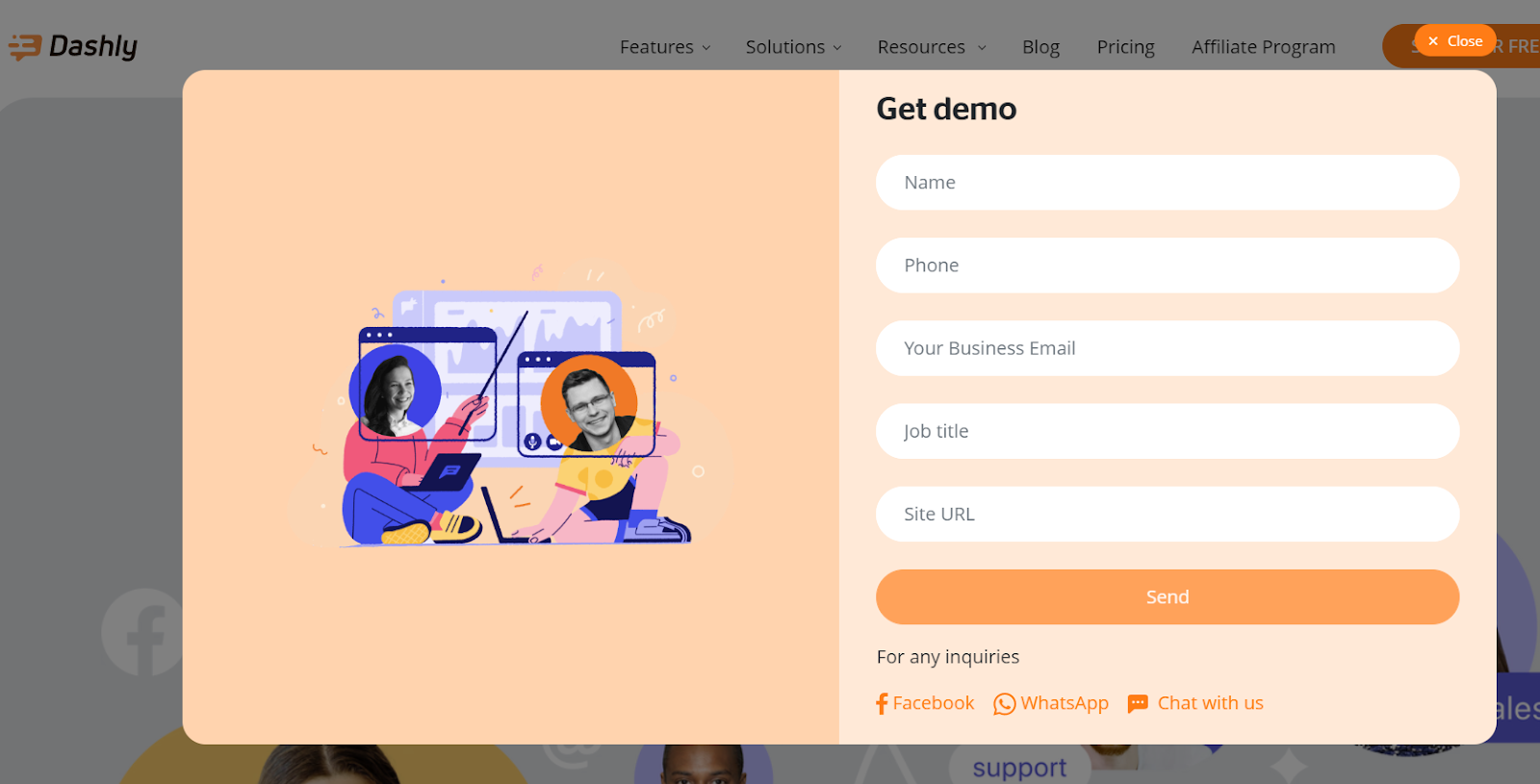 But it is a silent position when you're just waiting for the visitors' decision. Why not engage them in a conversation, as LeadGen App did? They switched to proactive lead generation tactics instead of passive ones and grew sales by 30% with a consultation chatbot. 
Instead of the classic FAQ section, they launched a chatbot answering the most common questions about plans on the pricing page.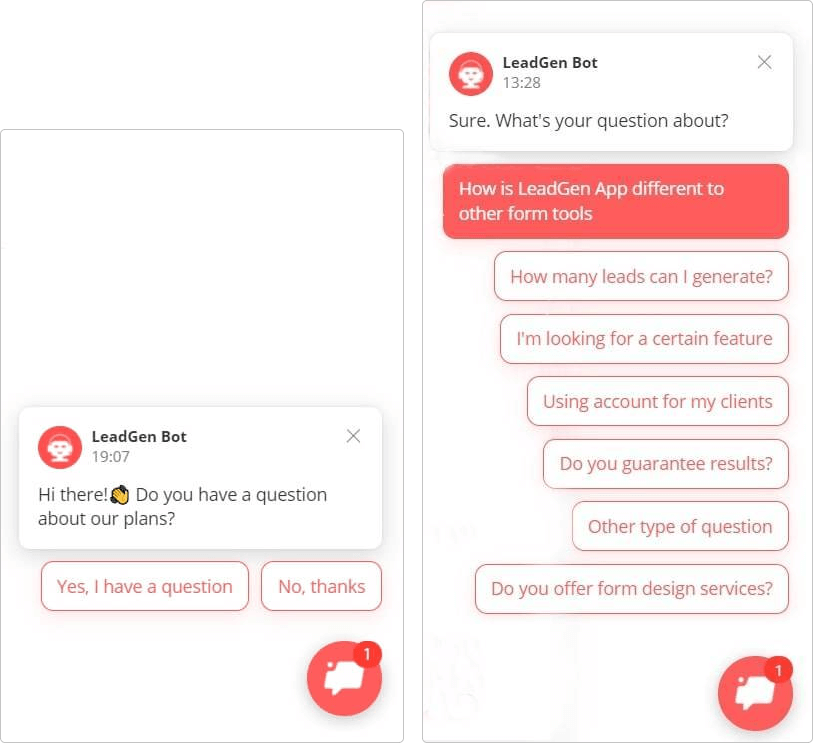 When choosing any of them, for example, "How LeadGen App is different from other form tools, " you'll get a detailed answer with a link that routes visitors right to the free account registration: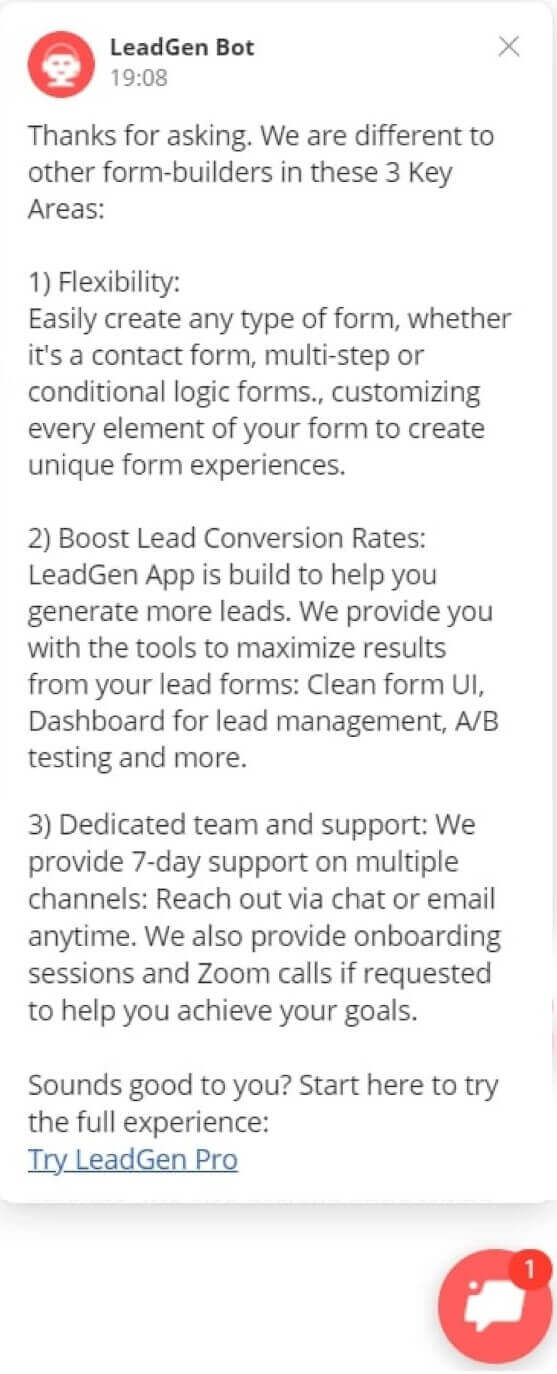 At the end of the message, clients see a link leading them to the sign-up and LeadGen App Pro plan: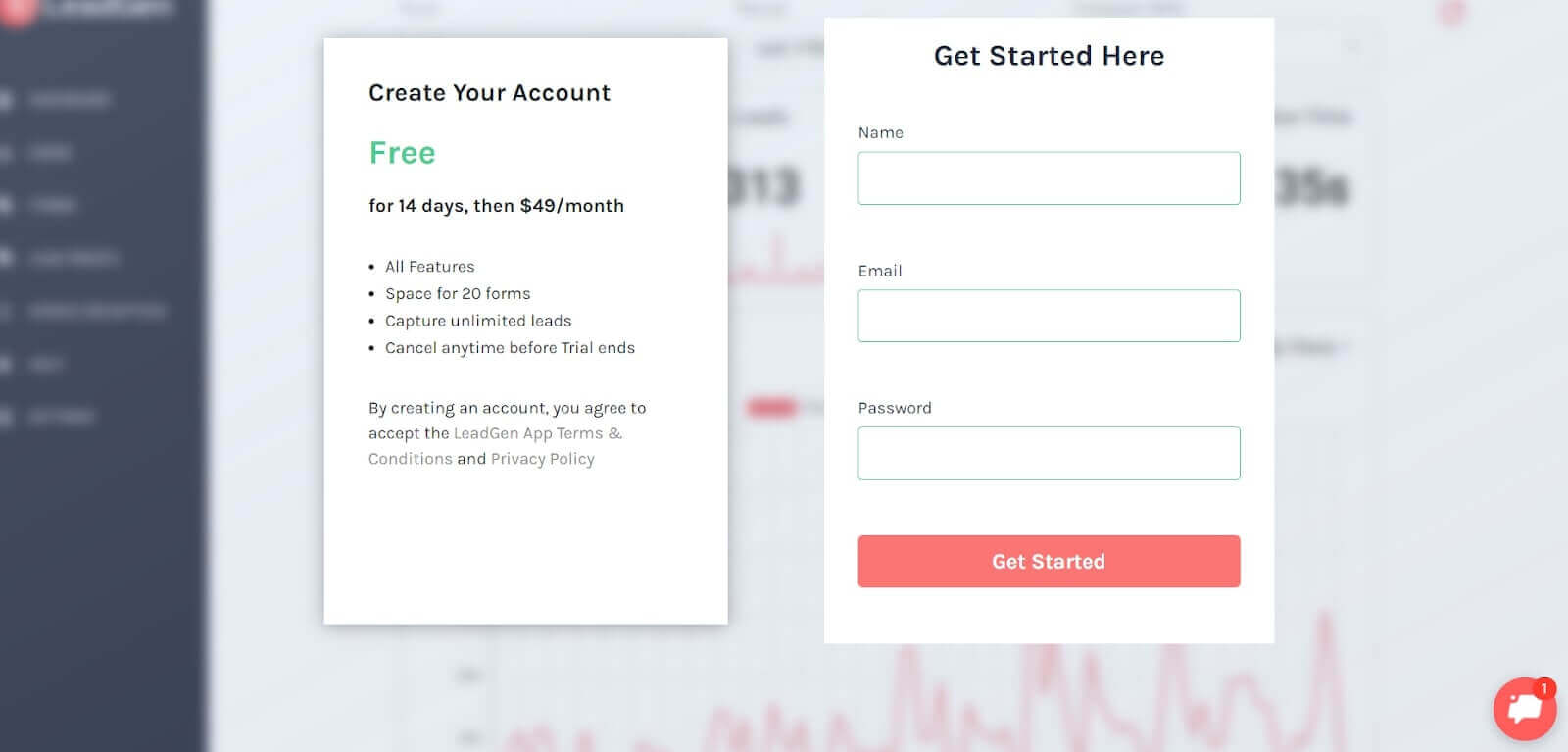 Read the entire case study on how LeadGen App grew sales by 30% and improved support with the Dashly chatbot.
Lead generation strategy #5: Website assessment
Website assessment is one of the lead generation tactics that is driven by people's willingness to improve their business. You can offer a free website assessment and then sell your product during a conversation with a client. 
But you need to collect prospects to provide a website assessment as a lead generation strategy. For example, you can make a post on social networks with such an offer. But will it work properly?
How to offer such lead generation tactics: try to capture the lead's attention to your offer. One of the ways to do this is to add a button on your website and launch a pop-up. For example, like this one: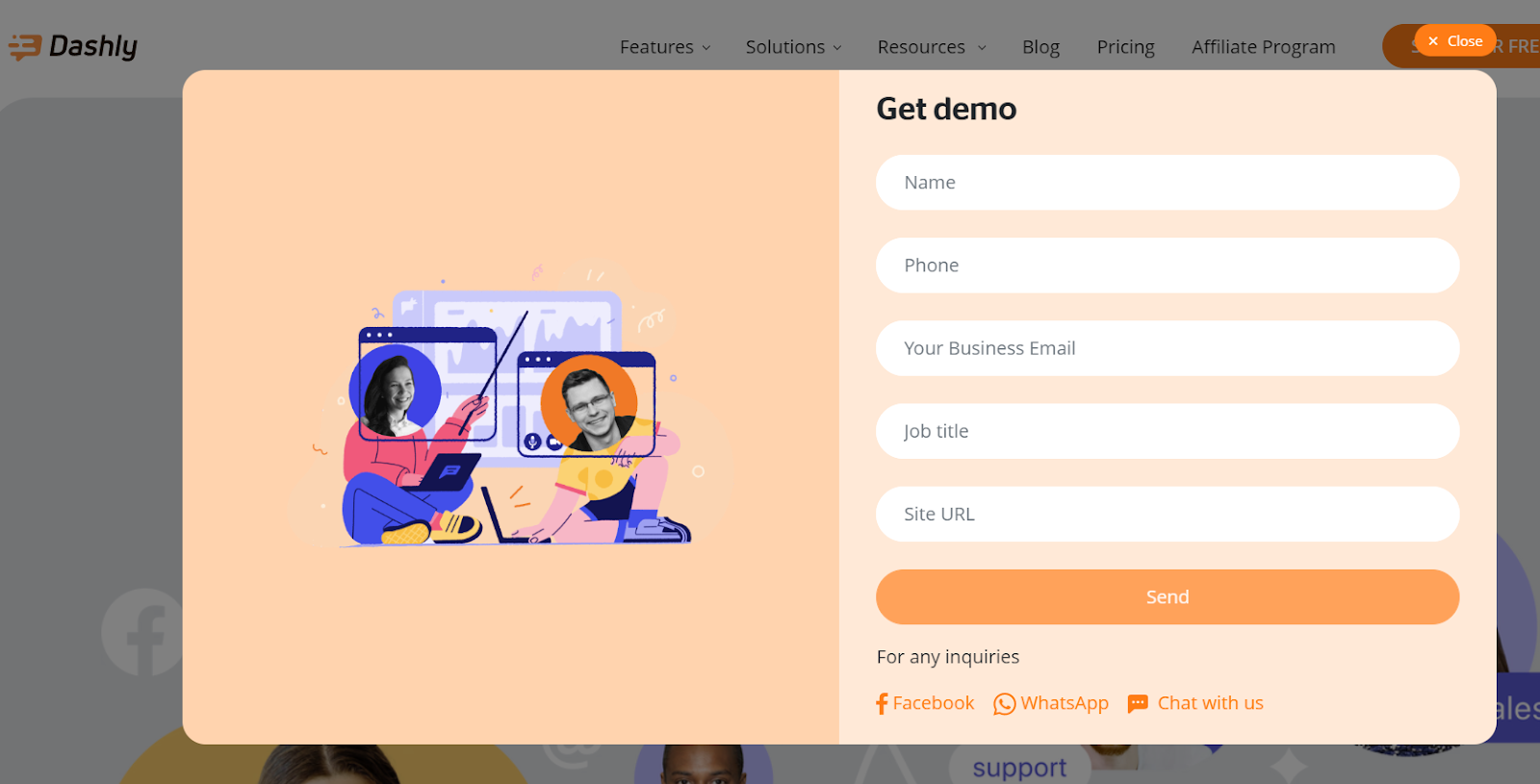 You can do this on your main page or create a dedicated landing page that offers a website assessment. Also, you can add this to a blog article.
To boost the conversion rate, you may use some lead generation tactics — empowering this offer with a chatbot on other website pages: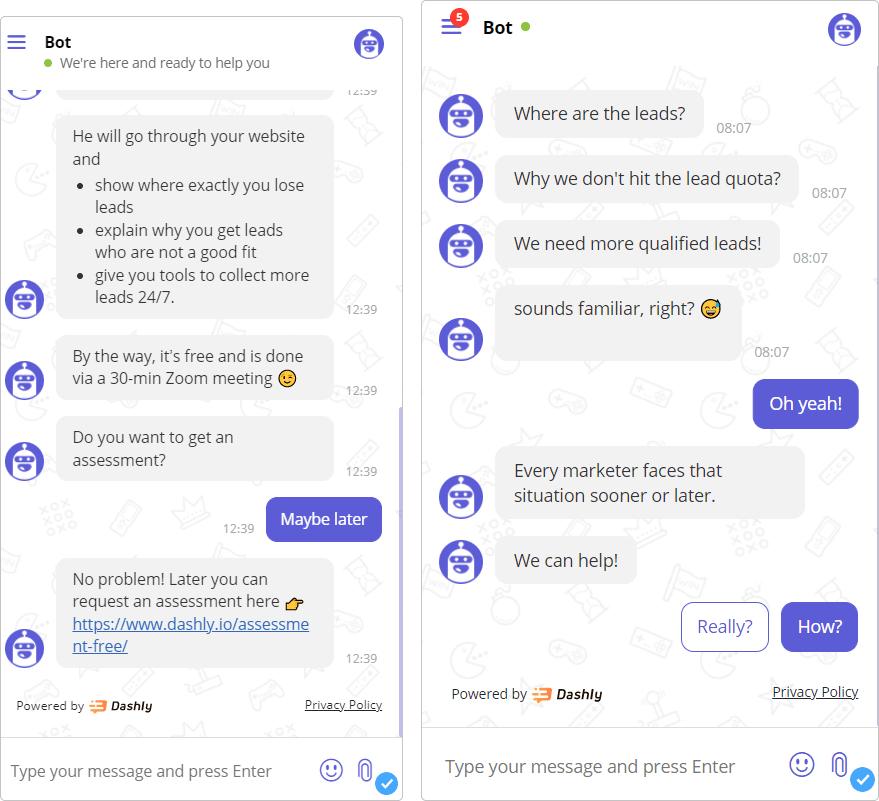 A conversational chatbot isn't only a replacement alternative; it is an excellent way to power up your current solutions within your lead generation strategy.
Lead generation strategy #6: Free trial
Who are your target users? Those who want to try your service out, definitely! Then, why not give them this opportunity? Add the free trial to your website and collect users' data with such lead generation tactics.
How to offer such lead generation tactics: the best freemium strategy is to add the free trial banner to the pricing page — this is what target users visit most frequently. Also, this may be added to the header and the main page. 
But users may ignore your long form. To drive users' attention to your free trial, try a chatbot. See how this can interactively offer users to try your service: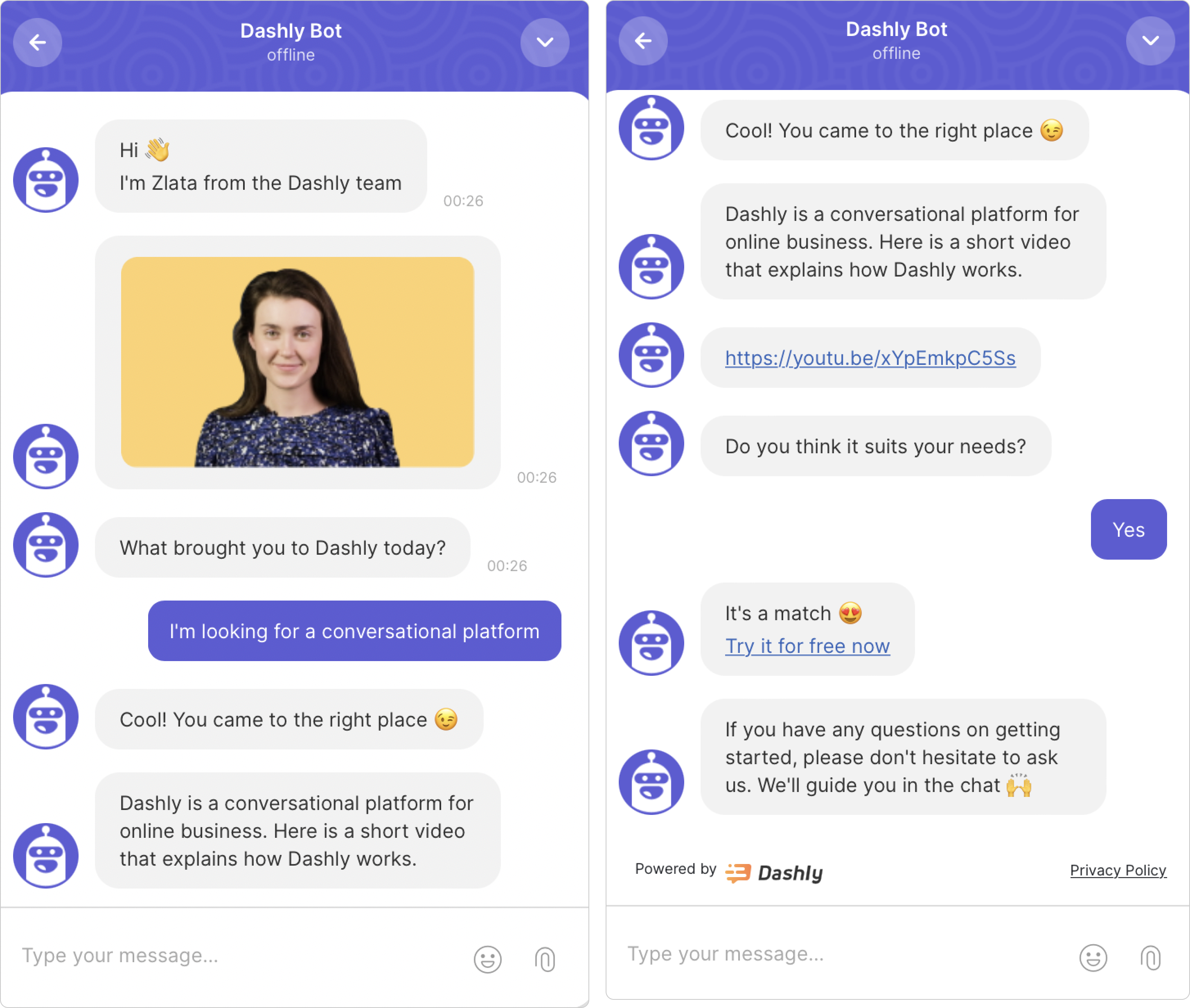 One of the strategies is to trigger a chatbot with exit intent; this way, you can catch users' attention when they're about to go.  
Lead generation strategy #7: Product demo
A free demo is the most crucial component of a B2B SaaS company's lead generation tactics list. It's a once-in-a-lifetime opportunity to show a prospective buyer the worth of your product.
Product demos are essential components of any software sales process, and poorly executed demos significantly impact closing rates. But on the other hand, when done correctly, they can be highly effective.
How to offer such lead generation tactics: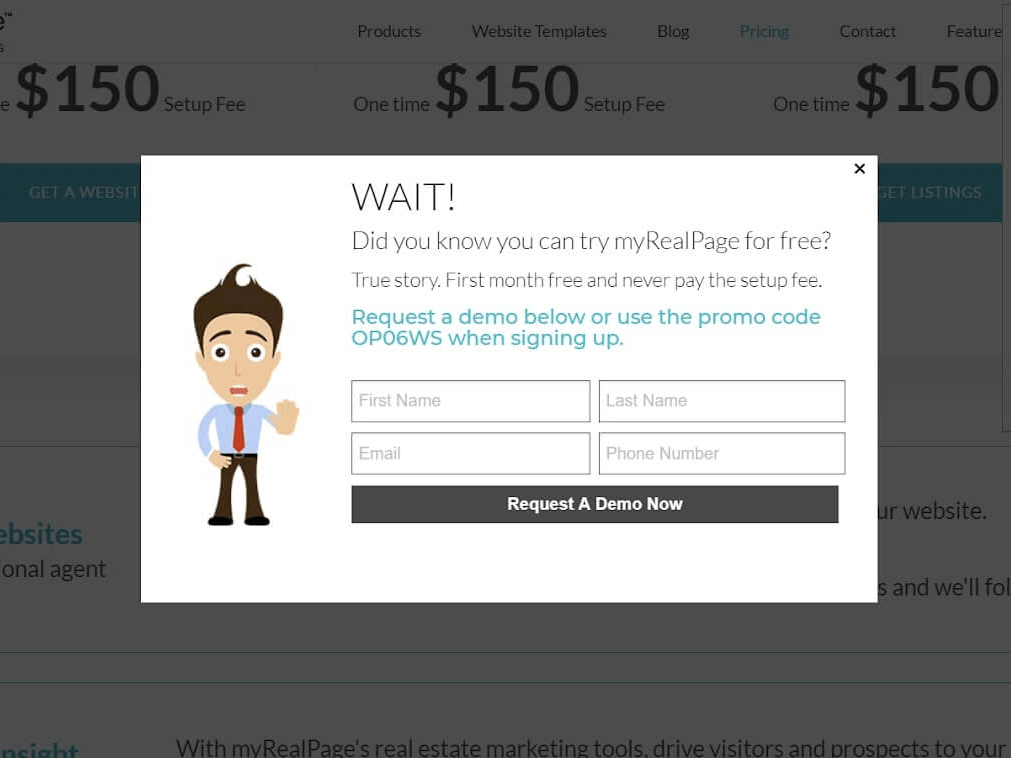 MyRealPage service stops visitors who intend to leave their website with this lead-capturing pop-up. As a result, visitors receive a follow-up email from a sales rep. But there is a problem. If a sales rep knew if this prospect fits the ICP, he could prioritize this prospect and disease to call it ASAP or later.
Conversation marketing alternative:
A

chatbot engages in a conversation.

It qualifies leads with relevant questions.
Then, captures a lead and sends its info directly to the CRM lead card.
The last step is a chatbot offers a visitor to schedule a demo time slot.
+ Bonus tip on how to get more leads from your website
Email and name are only a part of the information you need for personalized communication with a lead. Personalization is about the right offer at the right time. To personalize campaigns, marketers use information about leads' behavior on the website:
visited pages,
last activity,
number of sessions,
user ID,
country/city,
Facebook/Instagram/Twitter/ company website URL,
shopping cart, 
conversation history.
All this data from the fields, button clicks, and page visits are tracked automatically in real time and saved to Dashly lead cards. Thus, a marketer can segment leads database based on events they did or pages they visited and launch a relevant pop-up/chatbot to engage them.
Collect data about each website visitor and improve conversions using targeted live chat messages, chatbots, pop-ups, and emails.
Note: This is an update of an article that originally was published on January 19, 2022.