How online school collected 1152 leads in 5 months with Dashly chatbots
Reading time: 3 minutes
27.09.2022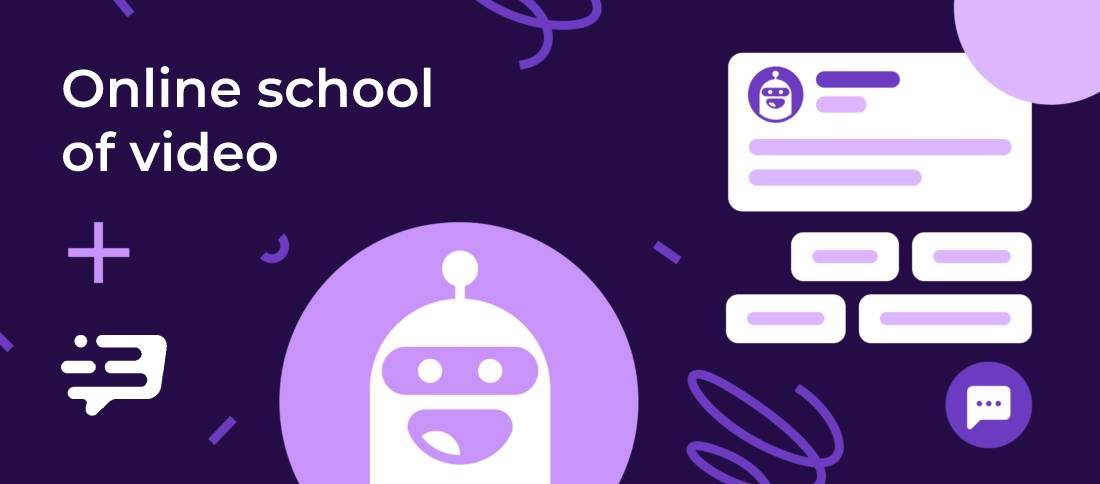 The client is an online school for video filming, editing, and directing. Here you can get a profession of a film director, motion designer, cameraman, editor; master DaVinci Resolve, Adobe After Effects and take part in various workshops.
Business segment: B2C
Traffic per month: 60,000
Sales channels: website, social networks
The goal — collect info about new users and transfer it to sales managers
The school offers six courses. When visitors move through the site and check out each course, it usually takes a long time for them to actually make a purchase. To speed up the process, the online school team began collecting users' phone numbers. 
So that sales managers could contact leads and offer help with picking the right course. 
Spoiler: Eventually, it wasn't the fastest option.
Solution — a chatbot to qualify and collect leads 
The final result was 1152 leads in five months. To bring visitors to purchase faster, online school marketers decided to qualify them on the website. A lead with all the information gets to the sales managers, and when making a call, they offer the most relevant solutions.
So, they launched a Dashly chatbot on the website to:
engage visitors in conversation;
collect phone numbers.
This information is then transferred to amoCRM, and the sales team has all the necessary information to call potential students and offer them a relevant course.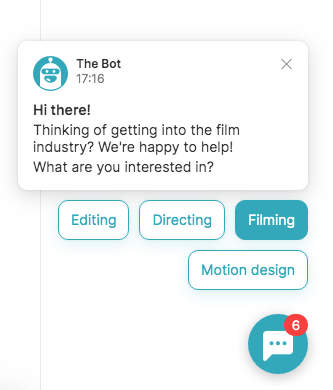 How to qualify and collect leads quickly 
When you collect leads on the site, you may face certain problems:
there are several thousand people in the database, and sales managers have to deal with all of them;
managers spend time calling irrelevant leads;
more than half of the collected leads don't get in touch, and only a few actually make a purchase.
In this case, chatbots can help:
engage with visitors and ask necessary questions;
run a qualification process and collect contacts;
transfer this data to the CRM system (if it is integrated);
save sales managers from processing non-targeted leads, consequently saving their time.