The hero of this story is one flower shop based in New York with two retail stores and a website open for online orders. The flower shop specializes in beautiful wedding and special occasion flowers.
Dashly team was working on this project together with Kflwebdesign team and our goal was to increase online sales by 15% without investing in traffic increase. 
To reach the goal we performed a detailed analysis of the flower shop business process, developed and implemented the strategy.
Strategy
Our analysis brought us to the following results:
no consolidated database of customers — online and offline orders are stored separately;
no new subscribers during the last eight months;
no work has been done with abandoned carts;
needless fields that lowered conversions.
Based on the results we identified several main goals:
improve lead generation;
increase conversion rates;
provide online support.
Results were impressive, so let's look at it in more detail. 
Online support via live chat
First of all, we implemented live chat so the flower shop employees were able to answer prospects fast and consult them online.

Visitors started to write in chat to inform the flower show about their special requests to the product, asked to add related products, and ordered special delivery terms.
Result: 1.2% of visitors were contacted by live chat and this increased sales by 7%.
Lead generation
The task at this stage was to get as much personal data (mostly emails) of website visitors as possible.
For this purpose, our team decided to use auto messages, particularly pop-ups, to be precise.
We started with a welcome pop-up offering a discount for the first purchase. We used our Pop-up builder to create all the pop-ups, so no designer help was needed.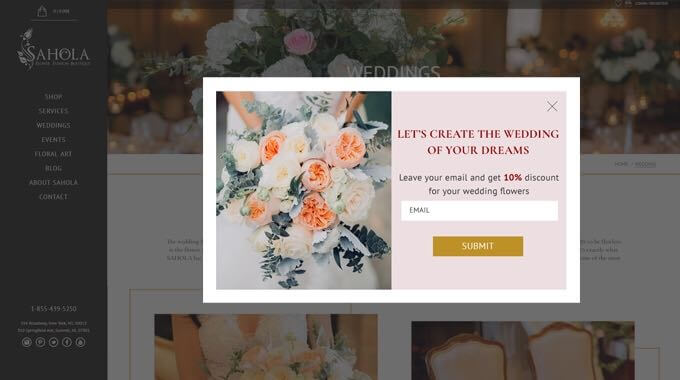 After a visitor leaves an email in this pop-up we instantly receive it in Dashly, in the personal lead card. This lead gets an email with this promo code that may be used to finish the order.
After the pop-up was launched, we took our time and looked for the results in Dashly funnel to see all the conversions in every step.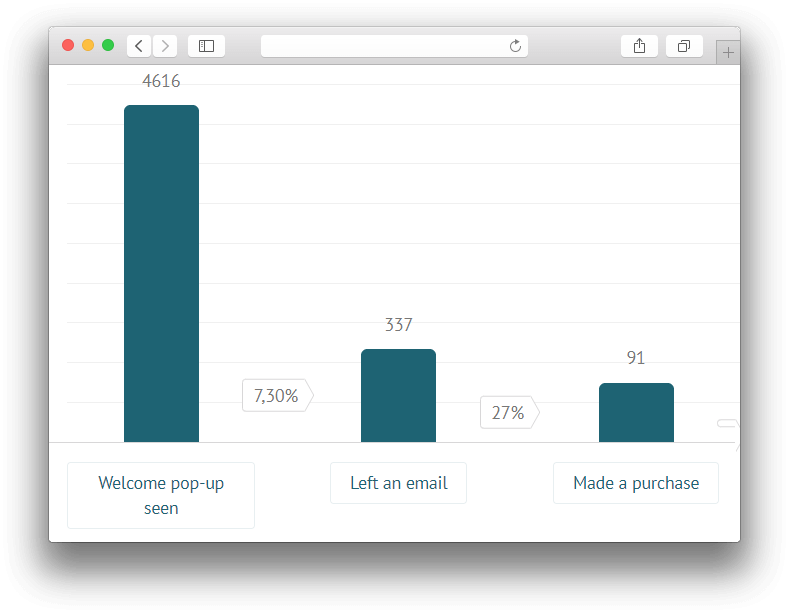 Result: 7.3% of visitors left their email, 27% of them made a purchase with a discount during the first month.
Conversion rate increase
The conversion rate increase is the most important challenge. Dashly team together with guys from Kflwebdesign carried out brainstorming sessions, learned case studies to come up with the best solution and hacks that will boost conversions for the flower shop.
Finally, we have developed 4 scenarios. Because the flower shop experienced problems with cart abandonment we focused on solving this issue first of all.
Campaign 1: Preventing cart abandonment for unregistered visitors (no email)
Statistics says that 60%-80% percent of those visitors who add items to the cart abandon it. Our goal was to make these visitors come back and finish their orders. For this purpose, we launched a pop-up with the items added to the cart and a 15% discount on these items.
When did visitors see this pop-up? The moment when they were trying to leave the website. Exit-intent event is automatically tracked in Dashly and this event became a trigger for the pop-up.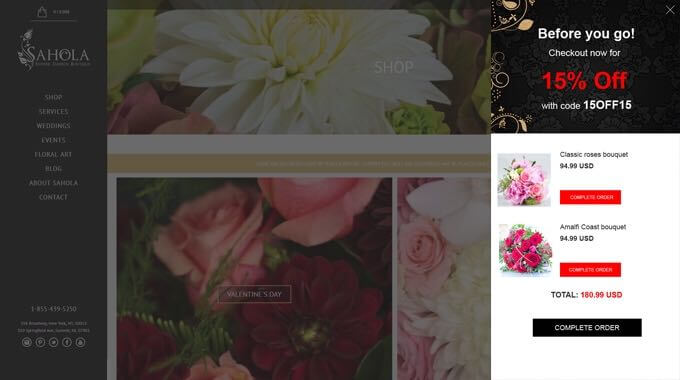 The message chain looks like this:
A visitors added items to their cart
Trigger: A visitor is trying to leave the website (exit-intent event)
Message: Pop-up with items in the cart and a promo code
Results: 36% of unregistered visitors who have seen the pop-up made a purchase.
Campaign 2: Preventing cart abandonment for authorized visitors (with email)
We can communicate with unauthorized visitors only on the website because we don't know their email and can't contact them anywhere else. With those visitors who left an email or signed in and whose email we know, we can communicate longer.
The communication also started from the exit-intent pop-up, but we didn't show a promo code in it, just offered to finish an order. Then we continued the communication with those who didn't buy anything via email, sending 3 emails one by one and stopping when the order is made.
The plan was as follows:  
A visitor added items to cart
Trigger: A visitor is trying to leave the website (exit-intent event)
Message: Pop-up with items in cart
Trigger: A visitor leaves the website without an order
Message: Email with items in cart
Trigger: No order made (sending the next day)
Message: Second email with items in cart
Trigger: No order made (sending the next day)
Message: Third email with a promo code
This is how one of the emails looked like:

Result: 42% of visitors returned and made a purchase. 
18% from them returned after viewing the pop-up,
13% after the 1st email,
69% after the 3rd email with the promo code
Subscribe to our email course, it's free!
Wonderful! Now check your inbox!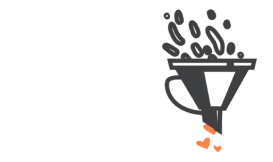 Overall result
So let's see what we've got after all the scenarios were launched.
We looked up all the numbers and conversion rates in Dashly's funnels, where the conversions of every step were clearly presented.
55.5% increase of online sales;
7.3.% of website visitors left their email;
7% of customers contacted flower shop via live chat;
42% of registered users who tried to abandon cart returned and made a purchase;
36% of unregistered users who tried to abandon cart returned and made a purchase;
Cost per customer decreased.
Just to remind you: the traffic was the same as before and the budget for advertising wasn't increased. 
We were happy to help the Kflwebdesign team with their client and even more happy to make all configurations for such a great project and reach the main goal — increase online sales.
Want to experience the same growth? Try Dashly for free and contact us in chat right now — we'll help you see the super effect.