5 alternatives to old lead generation tactics powered by conversation marketing tools for B2B SaaS
Lead generation is about experiments: different offers, occasions like feature releases, St. Patrick's Day, summer sale, Christmas. What stays the same are banners, pop-up windows, website forms.
But here is the thing. No matter how bright they are, customers ignore those elements automatically. Moreover, tired of filling out fields, they want a two-way dialog with brands.
Build relationships with your website visitors; start as many real conversations with your prospects as you can.
Here is a tip from the support team:
If a lead asks about a feature in an email, don't just offer a link to your website. Instead, answer their question and offer to jump a quick phone call or video call to walk through the feature's functionality with them.
How to implement that in marketing? Easy.
Grab 5 conversational marketing alternatives of old lead generation tactics to convert website visitors into leads.
Download the bundle of 55 ready-made scenarios of conversation marketing chatbot flow for SaaS, eCommerce, and EdTech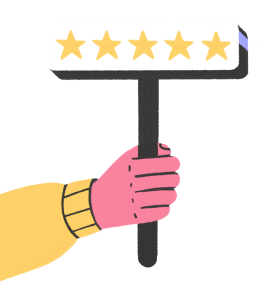 1. Lead magnet pop-up vs. chatbot + email follow-up
Free guides, ebooks, templates ― who doesn't like them. But the thing is whether your visitors need it.
A pop-up on the main page ― this is how we used to offer lead magnets, for example: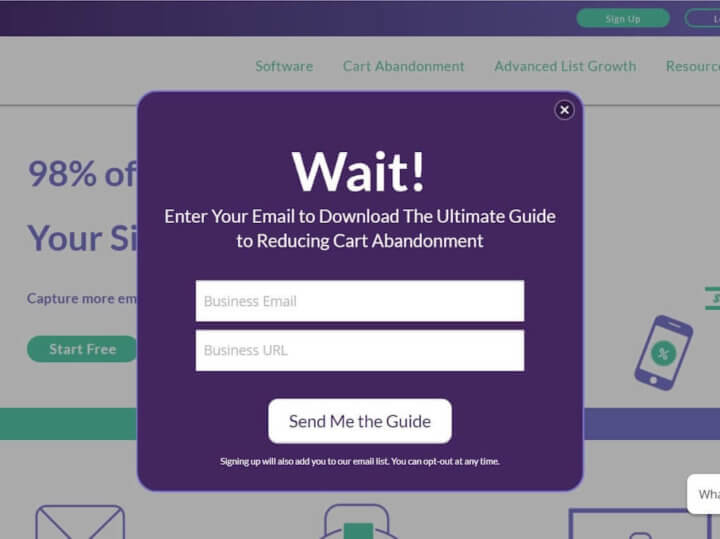 One content doesn't fit all. That's one of the reasons your website forms low conversions.
Conversational marketing alternative
Know your visitors, and offer a solution that fits their needs best in a conversation. For example, on the main page, the Dashly team ask visitors about their goal: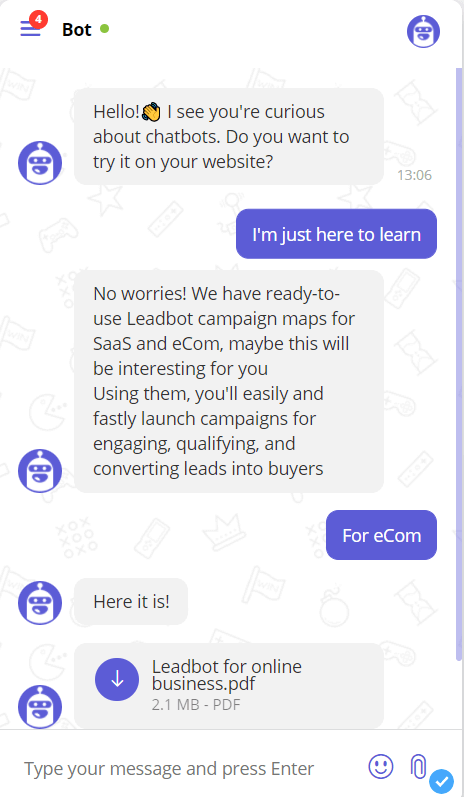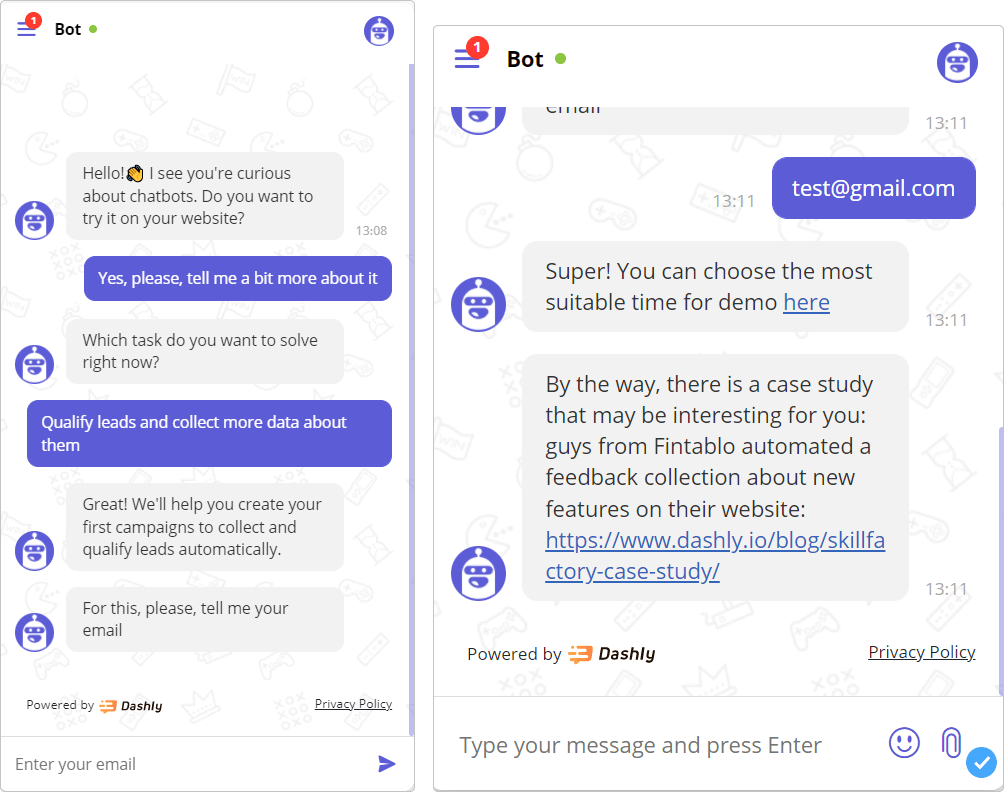 We prefer chatbot because it:
engages your visitors into a conversation
pre-qualifies visitors
collect their contacts and hand them to agents
2. Discount banner vs. multistep webform + follow-up email
Banners for business-to-business marketing have become essential for advertising and generating leads on any digital channel. You won't be surprised to see such a one on the website:

How it usually works:
You click a banner
Land on the relevant page
There you're offered to sign up or leave your email to get the deal
What's wrong with this method? Nothing except the silent position of the brand. Be more proactive, engage in the conversation.
Conversational marketing alternative
Launch a lead capturing chatbot scenario offering the same offer in the form of a two-way dialog for who visit your website for the first time: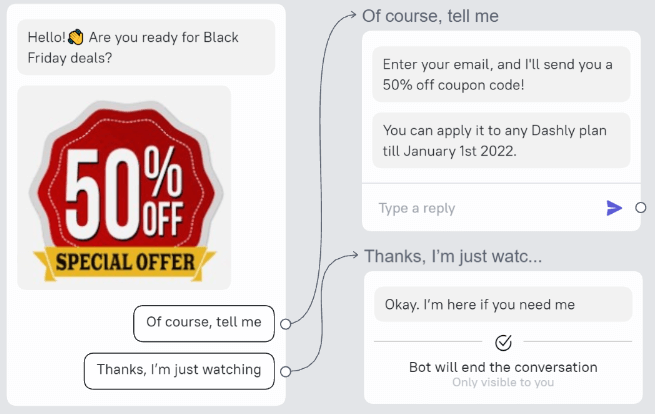 Next step, everyone who left a contact address gets a relevant trigger email with a coupon code.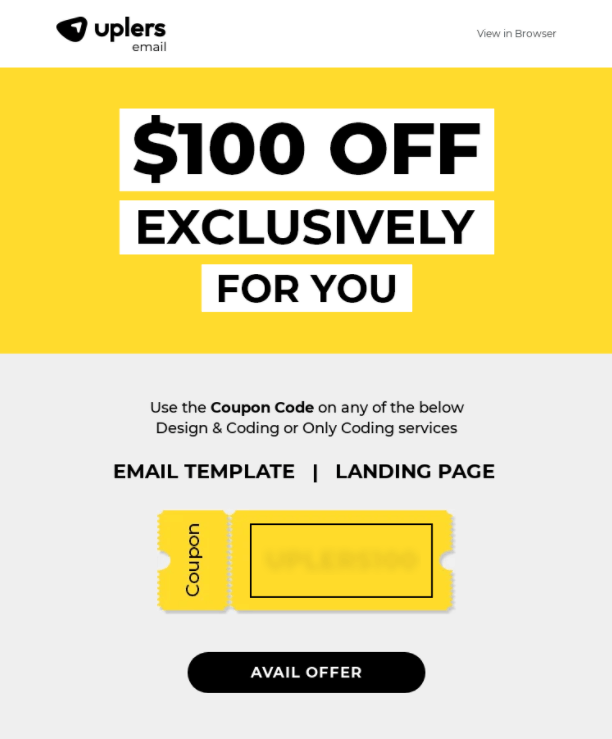 3. Demo pop-up vs. chatbot
A free demo is the most crucial component of a B2B SaaS company's sales process. It's a once-in-a-lifetime opportunity to show a prospective buyer the worth of your product.
Product demos are essential components of any software sales process, and poorly executed demos significantly impact closing rates. But on the other hand, when done correctly, they can be highly effective.
Here is an example of how it is usually done: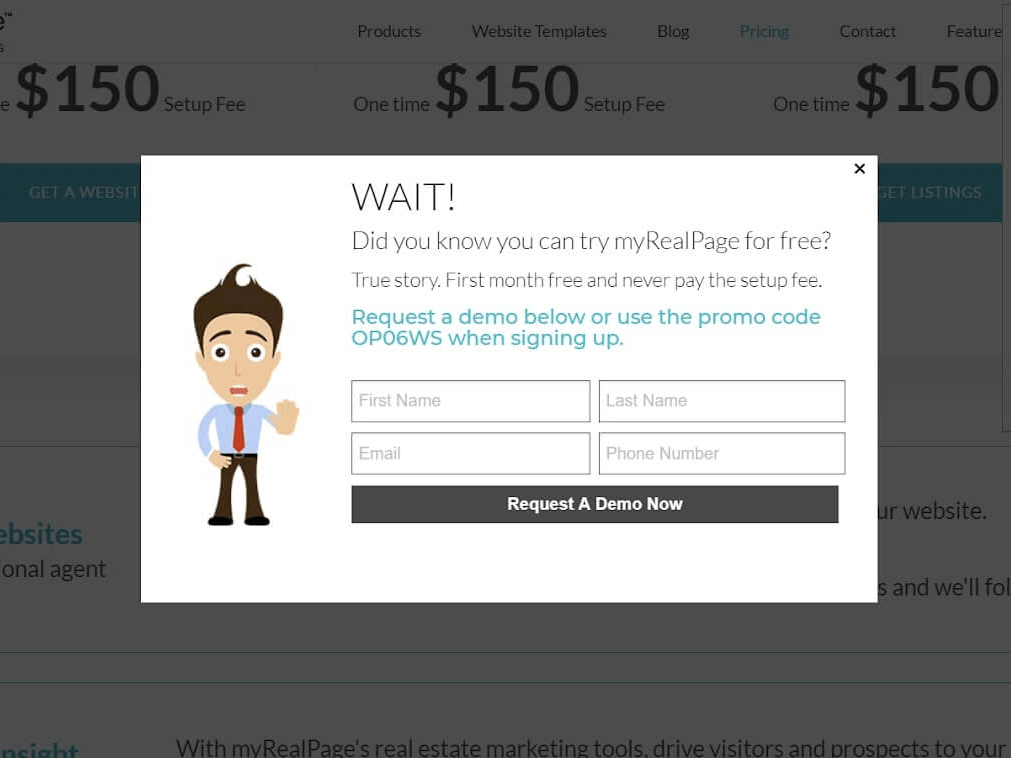 MyRealPage service stops visitors who intended to leave their website with this lead capturing pop-up. As a result, visitors receive a follow-up email from a sales rep.
But there is a problem. If a sales rep knew if this prospect fits the ICP, he could prioritize this prospect and disease to call it ASAP or later.
Conversation marketing alternative
First. Chatbot shows a pic of a person who will help a visitor.
Second, it qualifies leads, so there is no need to spend time on a pre-qualification call.
Third, the chatbot sends this prospect info directly to CRM lead card. Where the sales team can prioritize that lead.
Fourth, it offers to schedule a call at a time that is convenient to a visitor.
Download the most popular lead qualification models and learn how to use them
Thanks! Now check your inbox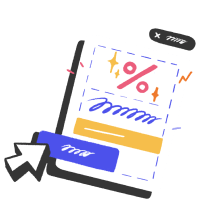 4. FAQ section on the website vs. chatbot
That is what a usual FAQ section looks like: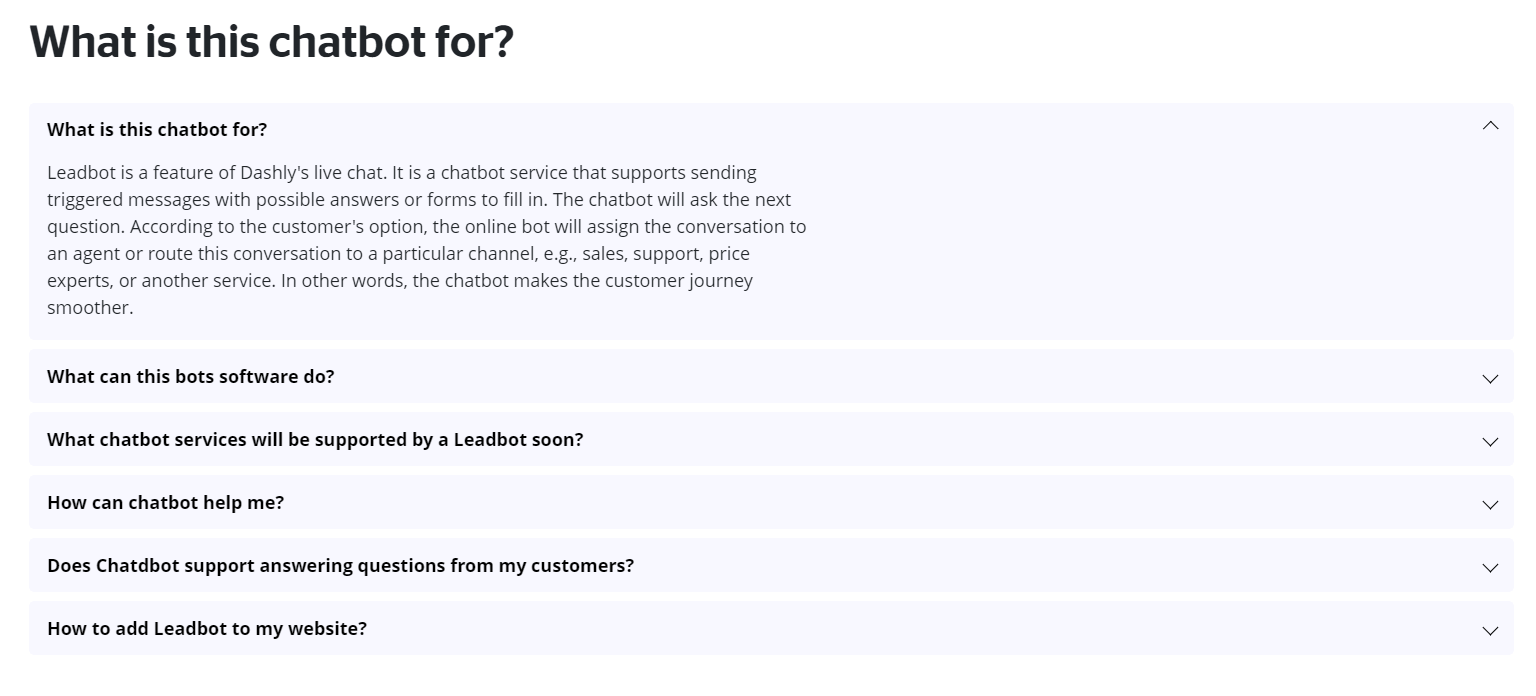 But you can quickly turn it into a lead generation machine. Just look how LeadGen App service grew sales by 30% with a chatbot.
Instead of the classic FAQ section, they launched a chatbot answering the most common questions about plans on the pricing page.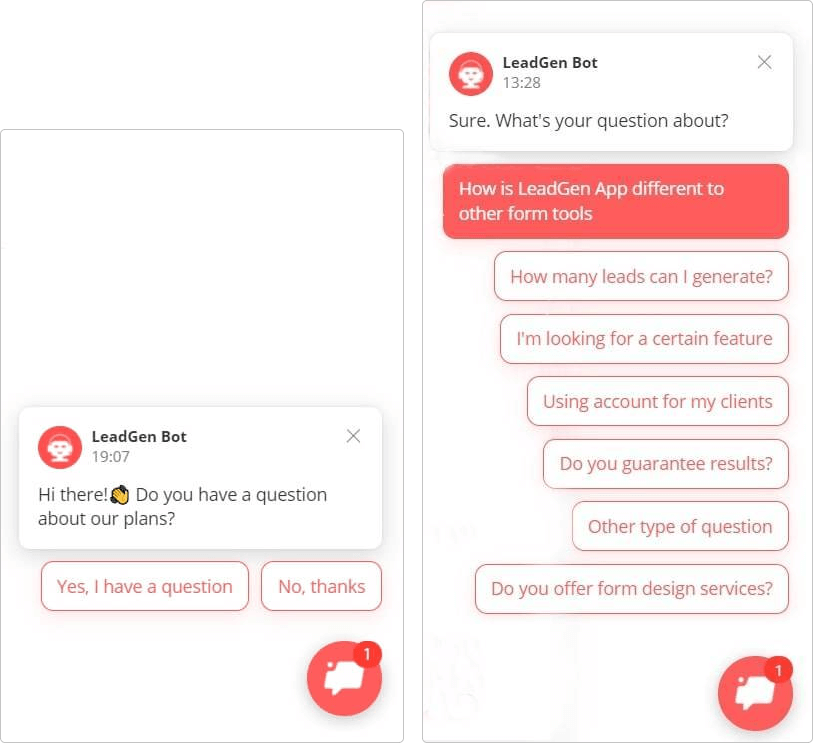 When choosing any of them, for example, "How LeadGen App is different to other form tools", you'll get an exhaustive answer with a link that routes visitors right to the free account registration: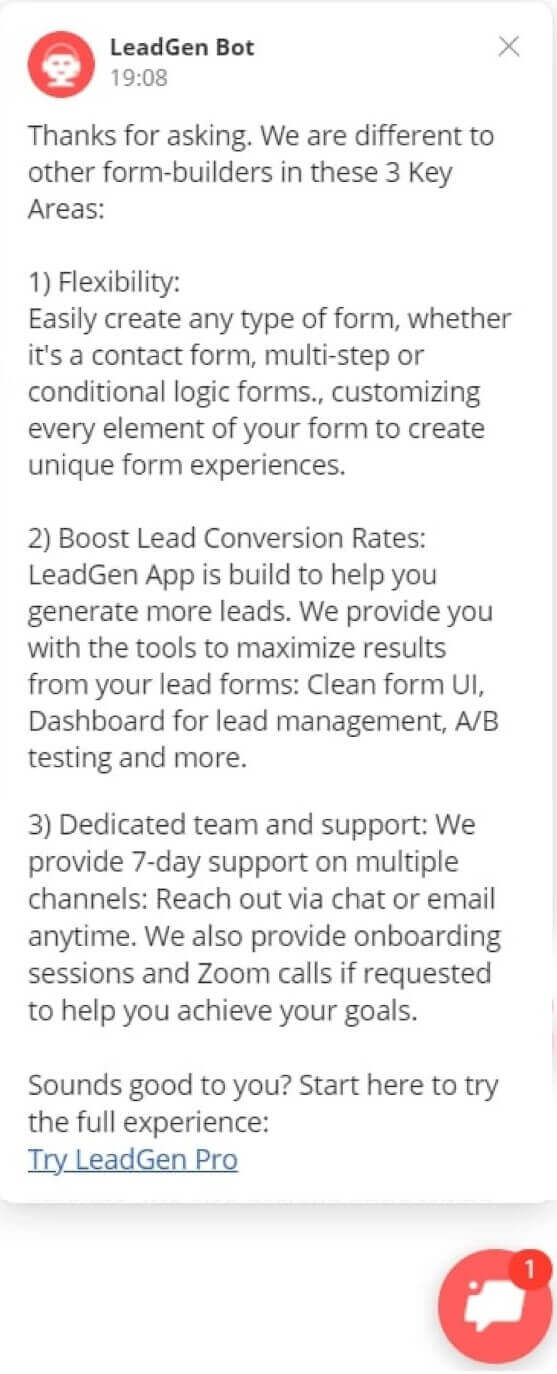 At the end of the message, clients see a link leading them to the registration and LeadGen App Pro Tariff: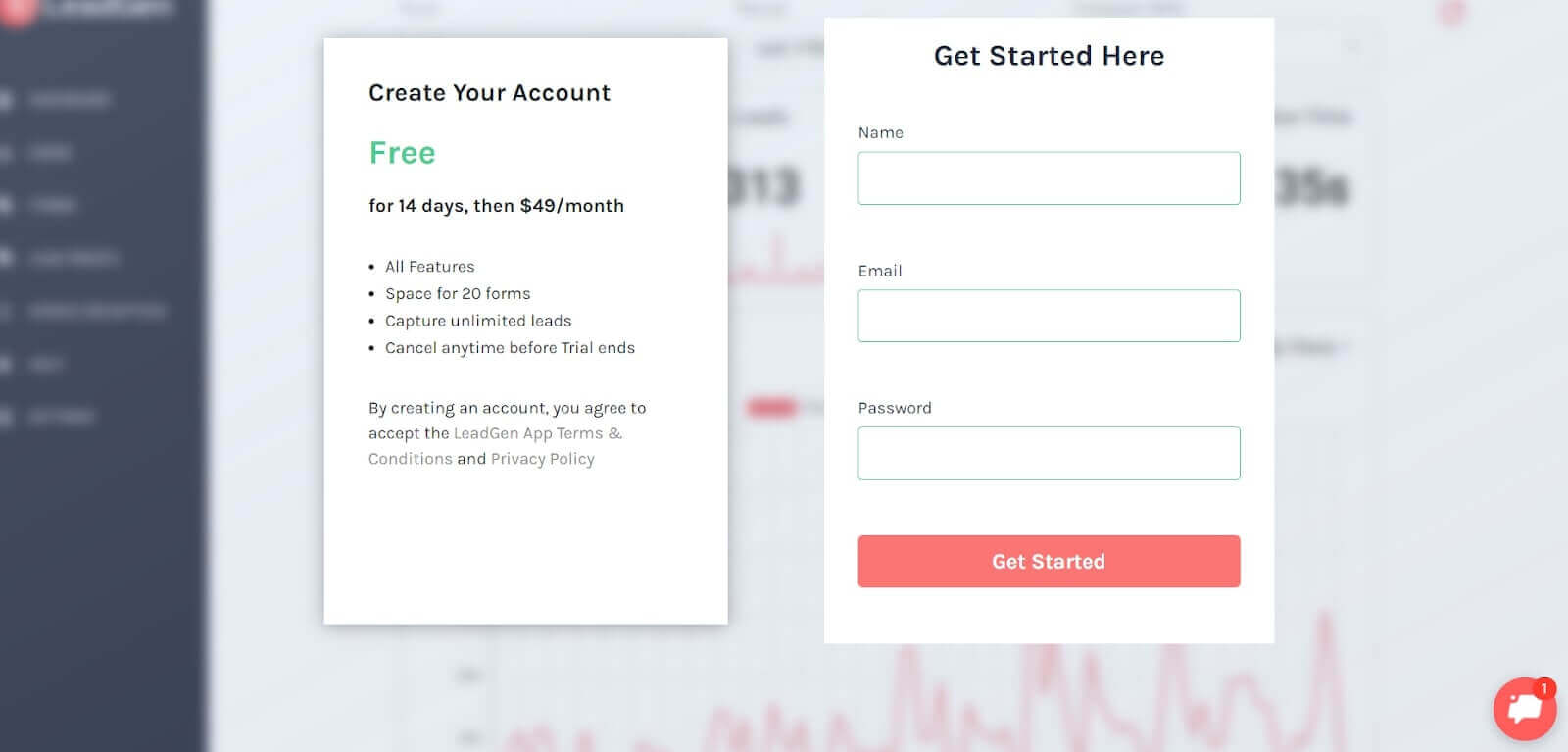 Read the entire case study on how LeadGen App grew sales by 30% and improved support with Dashly chatbot: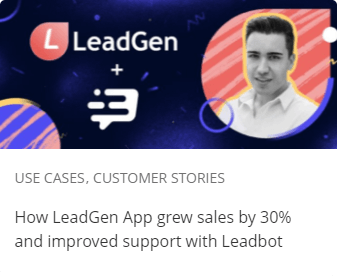 5. Company/website assessment website form vs. chatbot
Assessment is a popular free service offered by SaaS companies. Dashly provides it also.
Usually, companies engage visitors to use in a website form. So we did the same: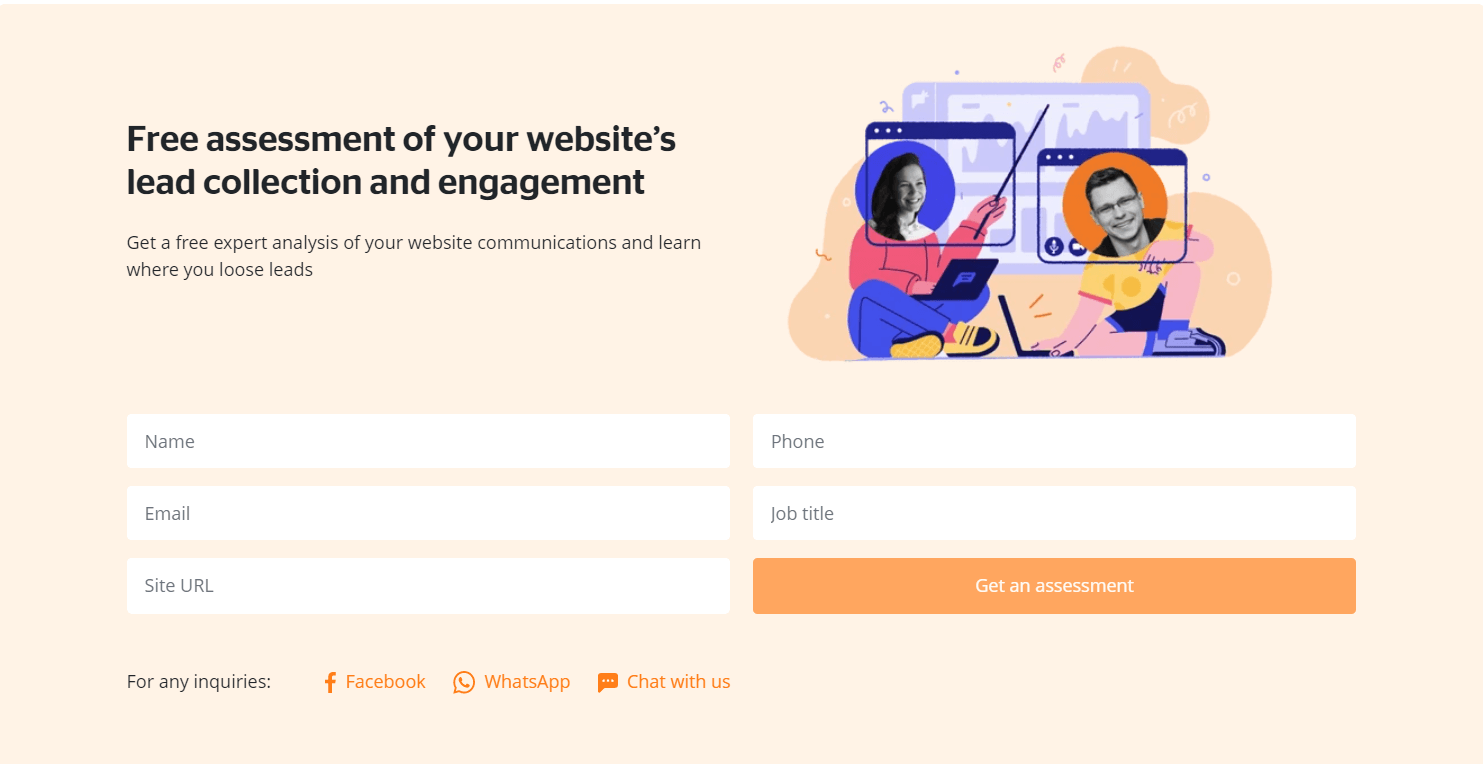 We don't reduce to use it, but just empower this offer with a chatbot on other website pages: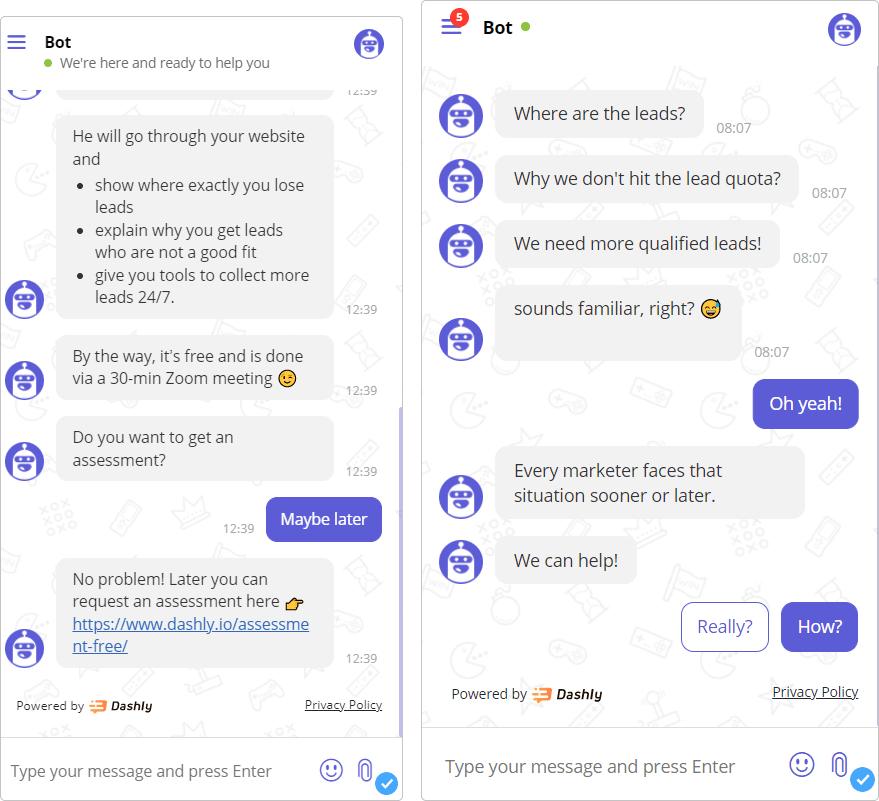 A conversational chatbot isn't only a replacement alternative; it is an excellent way to power up your current solutions.
Download the bundle of 55 ready-made scenarios of conversation marketing chatbot flow for SaaS, eCommerce, and EdTech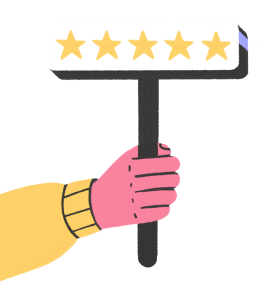 + Bonus tip on how to get more leads from your website
Your website visitors are already your leads. They've visited your website & shown interest in your application. And even without contact details, you can use that info to follow up with them.
How?
Use Website Visitors Data Tracking to know:
Name
Email
Phone
Last activity
Number of sessions
User ID
Country/city
Facebook/Pinterest/Twitter page URL
Shopping cart, etc.
All this data from the fields, button clicks, and page visits are tracked automatically in real-time and saved to Dashly. Choose the segment you need and launch a relevant pop-up/chatbot to engage them.
Collect data about each website visitor and improve conversions using targeted live chat messages, chatbots, pop-ups, and emails.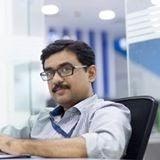 About the author
Rithesh Raghavan is the Director at Acodez, a Digital Agency in India. Having a rich experience of 15+ years in Digital Marketing, Rithesh loves to write up his thoughts on the latest trends and developments in the world of IT and software development.