Hi! I'm Elena ー growth team lead at Dashly. Many of our clients are online schools wasting time on irrelevant leads. The fine-tuning lead qualification process can be tricky. It has been proven in each of the stories I heard during 35 interviews with the best marketers from EdTech companies.
Now I have a ton of useful insights to share with you. Based on the experience of 35 EdTech companies, I collected for you an ultimate guide on how to qualify leads: the best practices, possible pitfalls, and mistakes.
After reading this article, you will:
Get the step-by-step plan on how to collect leads, route the hot ones to sales, and gather their feedback on leads' quality. All done without developers.
Have a clear vision of all the possible lead qualification problems and their solutions.
Have valuable insights from competitors to improve the way you qualify leads.
Make sure how great your marketing is. 
But first, check if we are on the same page about the lead qualification definition:
Lead Qualification is the process of determining whether a captured lead is a good fit for purchasing your product.
It implies that your company has:
Marketing team to generate and qualify leads. 
Sales team processing inbound leads as well as outbound ones. They look for companies that match ICP and the right people there to outreach.
Read also: Build Ideal Customer Profile Like a Pro Even If You're Not [3 Templates]
But let's start with the beginning.
When to implement lead qualification
There are common triggers making EdTech companies think about lead qualification solutions: 
Limited sales team resources (1-3 people) need to focus on the ones who are ready to buy. 
There are tons of leads, and there are only three salespeople.
So we need them to be focused on hot leads, not everything.
The rapid growth of leads after the marketing campaign turns marketers into data scrappers. They manually enrich collected leads with the additional info, so sales can prioritize whom to follow up first.
Salespeople are not happy with the leads coming from marketing activities.
Losing a "big fish" – a prospect with an $XXX XXXX deal opportunity.
One of the marketers told me that they came to lead qualification
only when they lost a $3K deal that could have been a $10-20K deal.
There are many solutions to each situation, i.e. hiring more salespeople, experimenting with marketing activities, etc. But all this is money. Save your resources with one solution to all of these issues, ー lead qualification.
It's easy. 
Start with choosing a tool.
EdTech lead qualification tools: Are forms the only solution?
Yes and no. 
Website forms on the website are good for lead qualification when the user downloads a lead magnet, subscribes to a newsletter, or sign-up.
For example: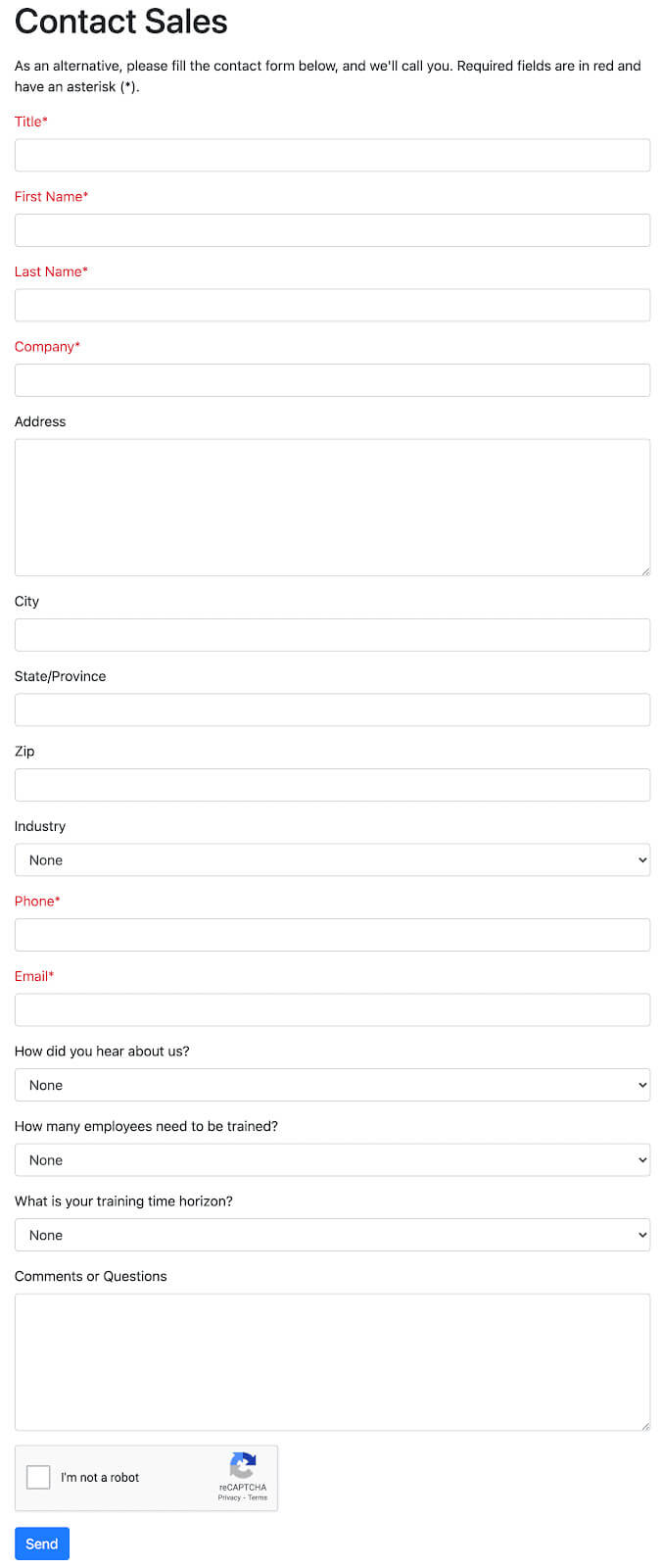 Problem: Working with SaaS, eCommerce companies, I found out that EdTech marketers love forms… until they have to change them or connect the data to CRM ASAP. Better without a developer? 
As we know, developers are precious and have more important things to do. Moreover, users from Europe and Australia love filling in website forms, but US people aren't so happy seeing too many fields in the website form.
Solution: instead of the long website forms, US EdTech companies use several pop-op windows to ask users for the needed info: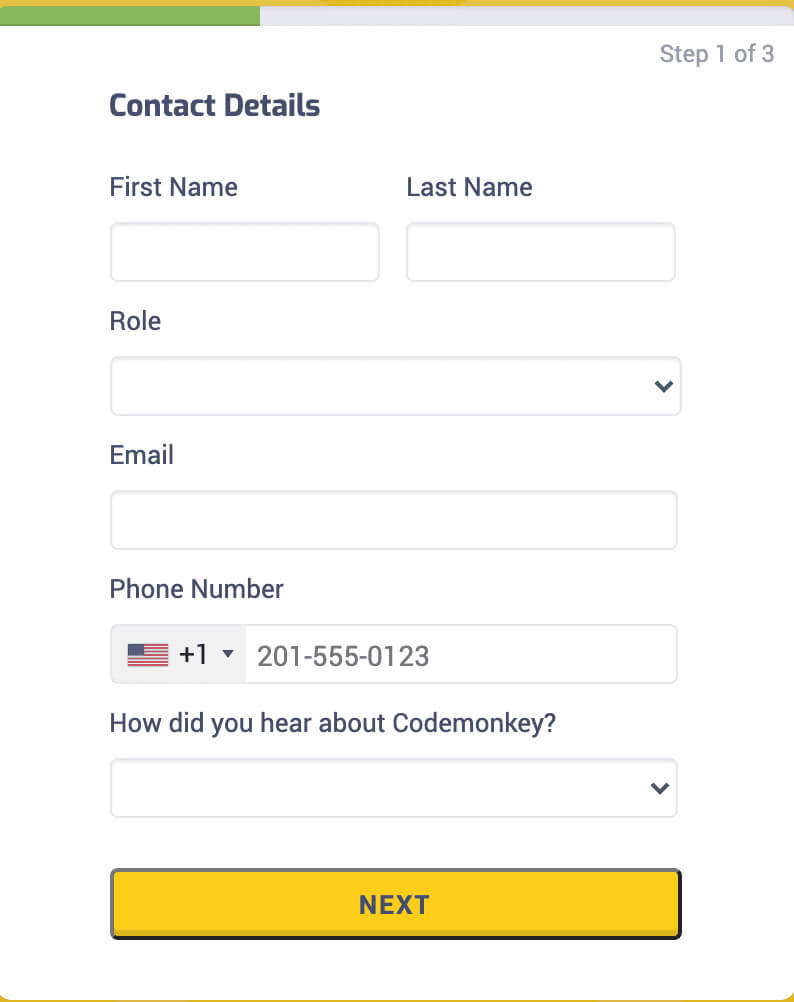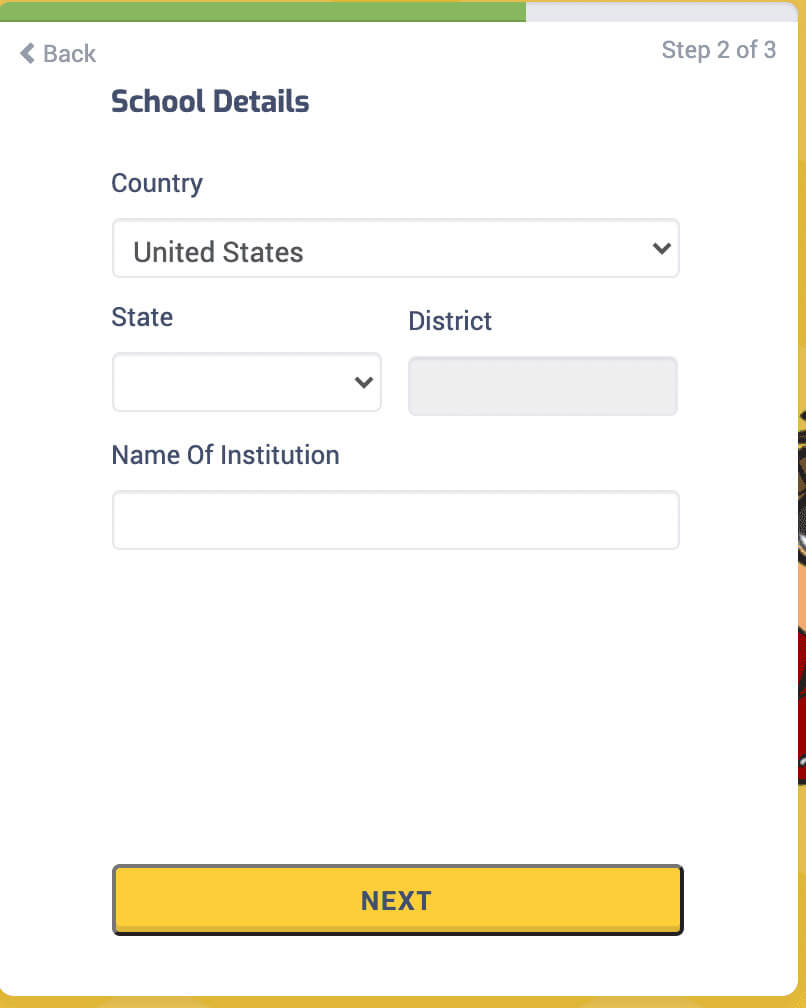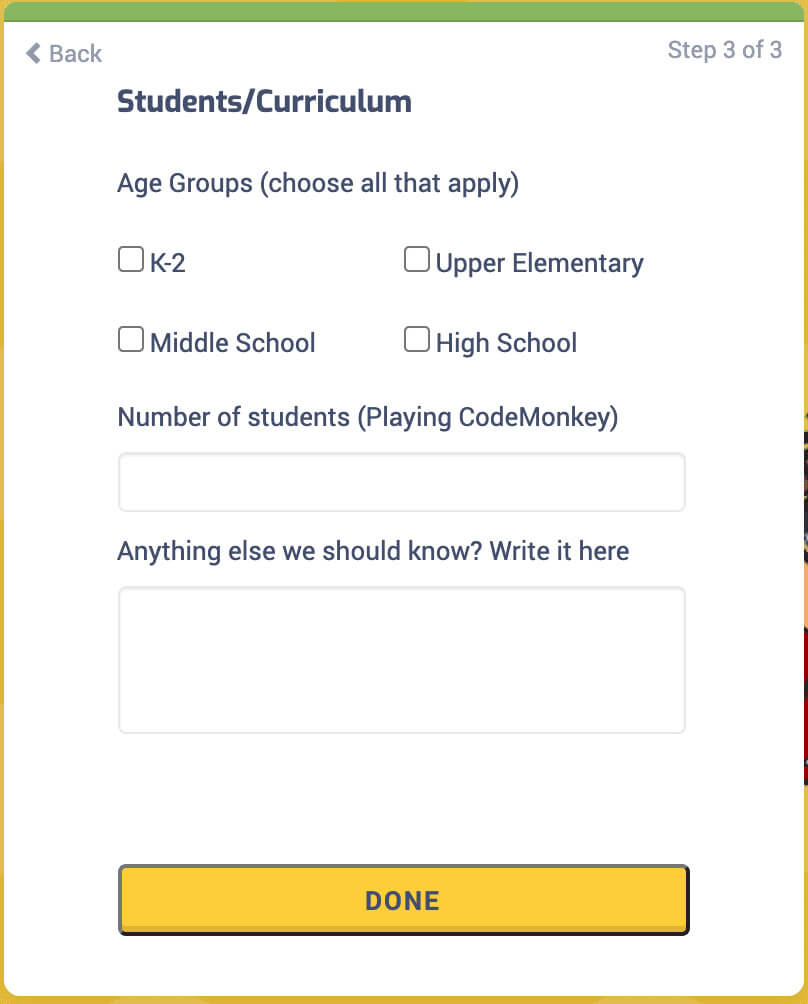 So, pop-ups. They are perfect for engaging visitors to download lead magnets or buy a course with a discount. As you see from the example above, usually, it is 2-4 screens with relevant lead qualification questions and pre-defined answers/input fields.
Chatbot is helpful in the same cases, with the only difference ー your visitors share their data during a natural flow of the conversation with a bot. 
Lead qualification with Dashly chatbot example:
The main advantage here is that you don't need a developer to start or change lead qualification with a chatbot. 
User tracking allows qualifying the leads based on how they are engaging with your website and brand across the internet. With the info about the number of sessions, pages visited on a website, and what buttons they clicked, you can understand whether they are interested in buying your products or not.
For example, user tracking info on the Dashly dashboard: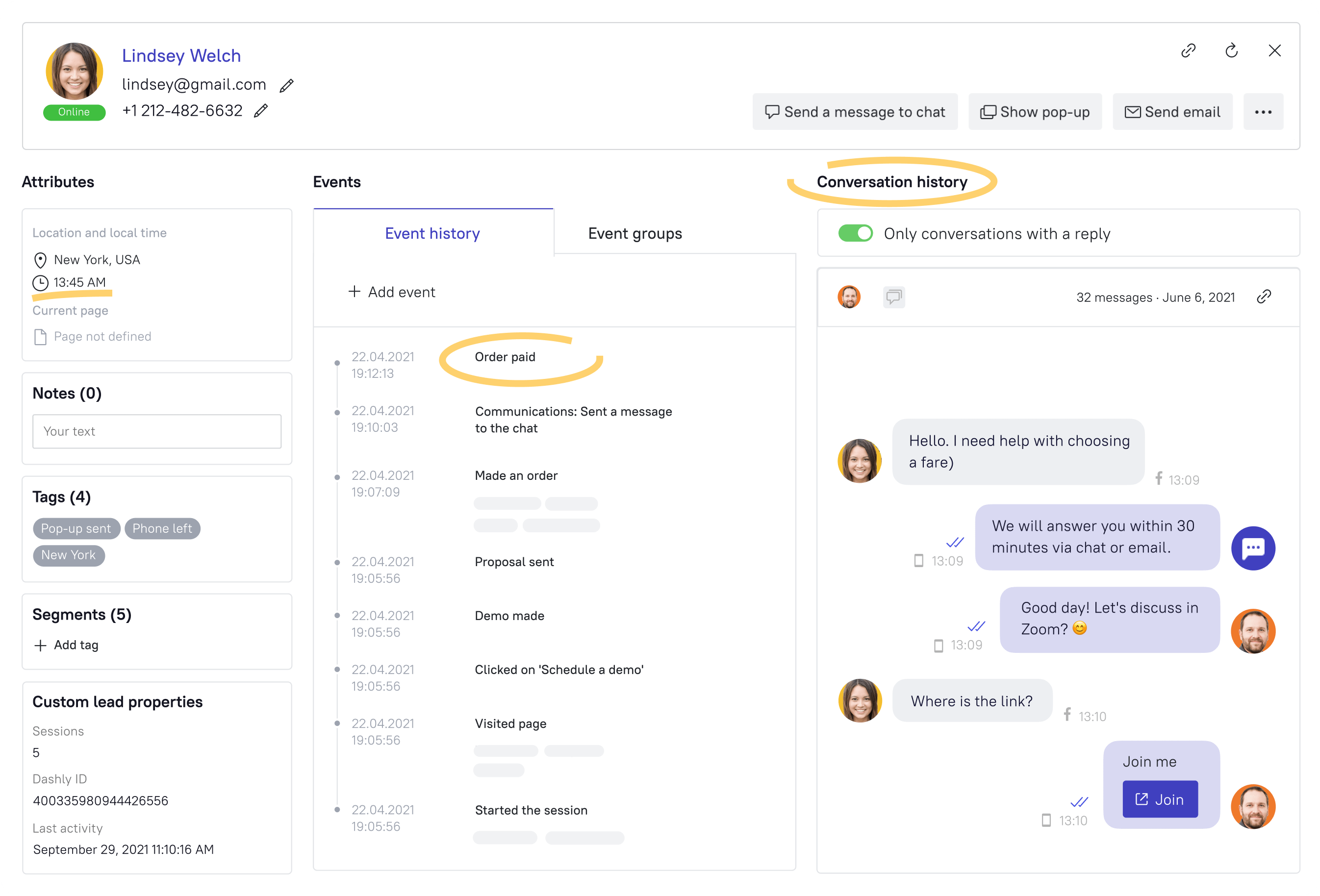 Each of these tools can be used separately. But keep in mind that they provide different info about the lead. And it's a good idea to collect all the data in one place ー a CRM. An even better idea is to make this data actionable for decision-making. We'll cover it a bit later.
What data EdTech companies collect to qualify a lead 
The success of lead qualification comes from the right questions. But first, you need to understand what info you need. There is typical data EdTech companies look for to check if the client fits their ICP.
Contact form, chatbot, pop-up quiz can capture next visitors data: 
Company (how big it is)
Region 
First and last name
Their role in the company
Email 
Phone number 
Visitor's goal (what they are looking for on your website)
Budget (trying to understand how much they're going to spend)
Website visitors tracking serves as a source of data about website visitors' behavior:
what products or services they are interested in; 
how many times they visited your website; 
if they visited key pages;
if they already bought something multiple from you; 
were there any interactions like "downloaded something on a website"; 
if they subscribed to your newsletter.
CRM data can show: 
If this website visitor is already your client.
The history of their interactions with your company.
EdTech companies combine the tools mentioned above to capture the big picture of a lead. 
Read also:
How to send and store the lead qualification data?
Agree that It would be crazy to combine all that data manually. To automate this process, EdTech uses CRM. 
In Dashly, all the data captured by a chatbot, pop-up, lead form, or user tracking tool goes to CRM, lead card, inbox, and agent email. 
Here is how it looks in Dashly: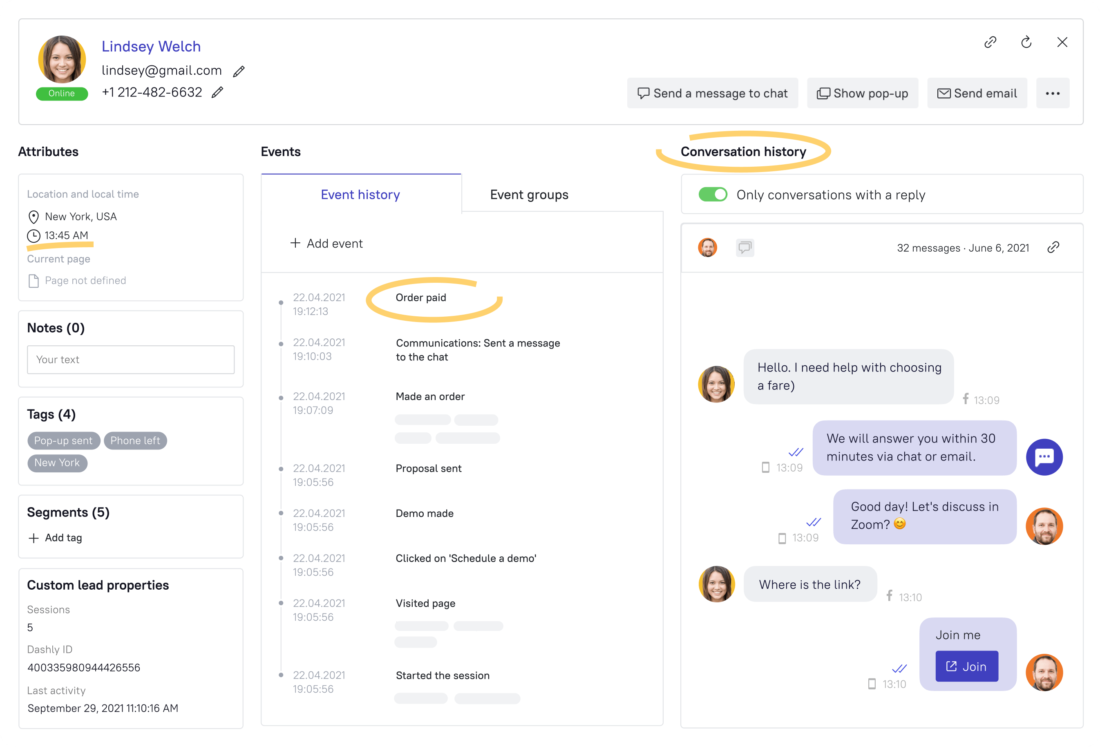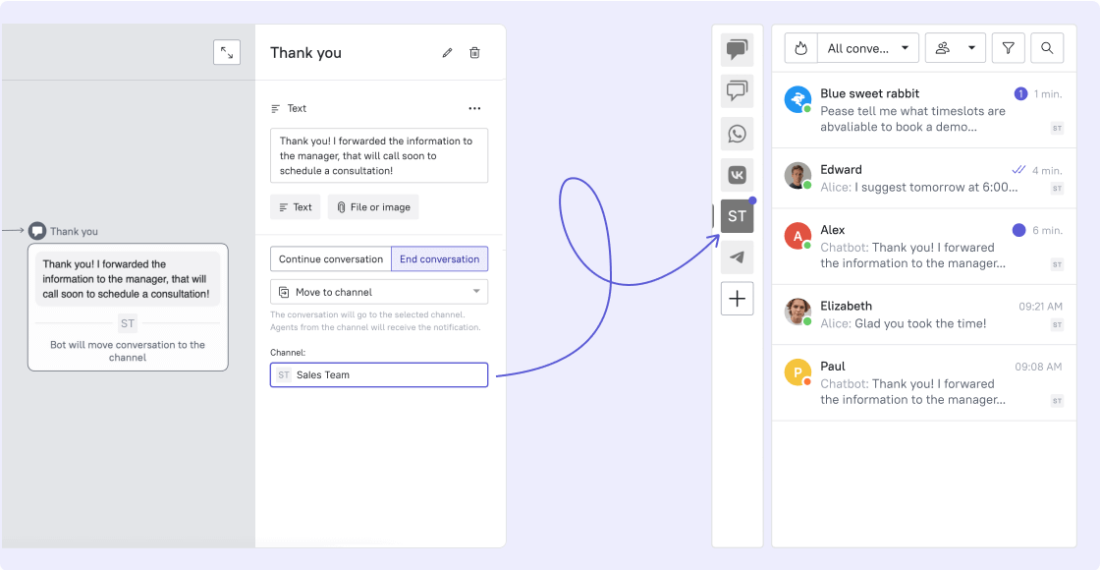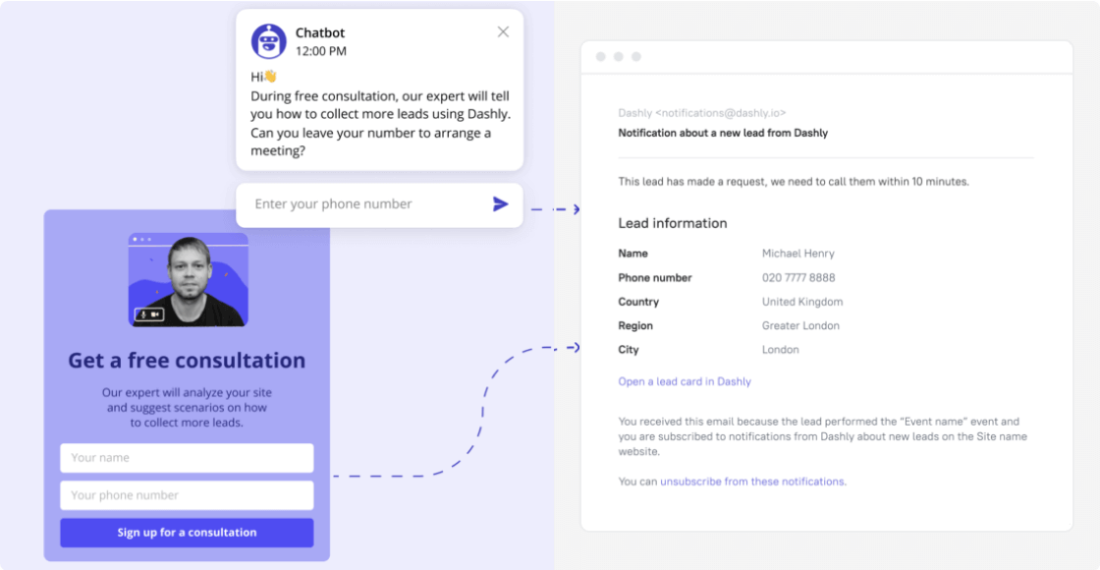 One place to store all the data about leads accessible for marketing and sales.
Capture, qualify and deliver hot leads to sales automatically with Dashly
Try 7-days for free
Lead Scoring in EdTech
To figure out who is interested in their products, EdTech companies use lead scoring. They assign "points" to the key attributes, including the qualifying and behavior information.
The number of points in the scoring system depends on the company, its ICP. 
But it's good to have an example.
Example of the EdTech Lead Scoring system
Behavior data (events)
Score
points
User data
(based on geography attribute)
Score
points
Visitor filled in the form 
Signed-up for a free trial 
Created a classroom
Added students to a classroom 
0
1
1
1
Countries with the highest conversion rates
Countries with average conversion rates
Rest of the countries
Countries that haven't conversion at all 
1,5
1
0,5
0
The higher the score, the more likely lead to buying your product. There is no silver bullet on how to set up the scoring system. You need to collect data and analyze it to see who your ICPs are and what they do before they purchase the products. 
Pro tip: It's good to experiment with the value of points of each attribute and review it on a regular basis.
It's clear what to do with the hot leads who hit the scoring threshold — hand them to your sales team ASAP. What about the rest?
Hot & cold marketing lead processing scenarios
When the score isn't high enough, lead is considered to be cold. Then it goes to marketing managers who warm it up with:
When the score is high enough, lead is considered to be hot. Such leads go directly to sales managers for an instant call. 
Download an ultimate guide on how to qualify leads on your website
Thanks! Now check your email. We've send your copy there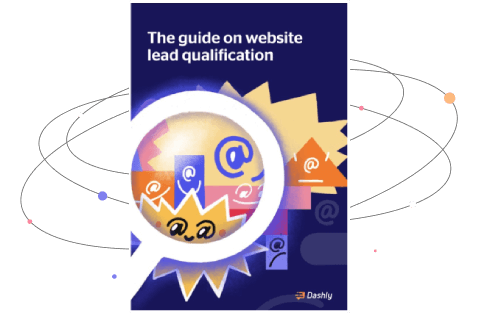 Find more helpful guides and templates in the Dashly library >>
How much does lead qualification cost?
The formula is simple:
Tool to capture user data + User tracking tool + CRM
Let's estimate how much it can cost.
Tool to capture user data
User tracking tool
CRM
Developer 
Chatbot:
– Dashly Leadbot $39/mo
– ChatBot from $50/mo
– ManyChat from $10/mo
– Freshchat from $15/mo
– Chatfuel from $15/mo

Website form builder
– JotForm $24/mo
– Pabbly $15/mo
– Paperform $12.50/mo
– LeadGen App $49/mo

Pop-ups
– Dashly $39/mo
– Popupsmart $29/mo
– ActiveCampaign $9/mo
– Outgrow from $14/mo
– OptiMonk from $29/mo
Sales IQ from $17/mo
Hotjar from $117/mo
CrazyEgg from $24/mo
Dashly from $39/mo
Zoho from $18/mo
HubSpot from $100/mo
Pipedrive from $14,87/mo
Salesforce from $25/mo
Dashly from $39/mo

from $30/hour
(depending on the region)
Average price — $13/mo
Average price — $41/mo
Average price — $35/mo
Average price — $30/hour
If we calculate the average cost of each tool and sum it up, the lead qualification will cost you about $119 per month. Or $109/mo with the Dashly Marketing plan. Try it for free!
How to automate lead qualification on the EdTech website
Define the lead qualification parameters. 
Set the questions to ask visitors for the data you need.
Track lead behavior on the website.
Make sure all this data is stored in one CRM.
Assign points to the lead parameters that fit your ICP.
Based on the lead score, call it or add it to the mailing list for marketing campaigns.
Want more?
Read also: