22 Proven Tools for Marketing Tech Stack 2021
Alice in Wonderland. Amazed and lost. There is how a typical marketer from 2010 would feel facing today's variety of technologies. But who doesn't?
There are over 8,000 marketing tools (embarrassment of riches) on the market created to grow your business. Impressive, heh? It seems like there is no process at a product, sales, marketing, or support left without a tool to automate it.
But your task is to choose the winning combination within your company needs. There is a problem, though. Limited resources, lack of experience, and quite often misleading reviews. It's a challenge to choose the one tool among this variety. Imagine how much time will take choosing a dozen that have to work together!
That is a question we try to solve with this article. Here you'll find a list of the must-have and nice-to-have tools well-tested by 20 fast-growing companies for your marketing technology stack.
Marketing technology stack (martech) is the suite of technologies and tools used to streamline and speed up marketing processes along each step of the customer journey: generate leads, personalize communication, analyze the campaigns' results.
Guiding principles and martech stack trends
First, it's about money. Thus, you should understand how much budget to put on these tools. Gartner says that in 2020 CMOs spent on martech 26% of the budget.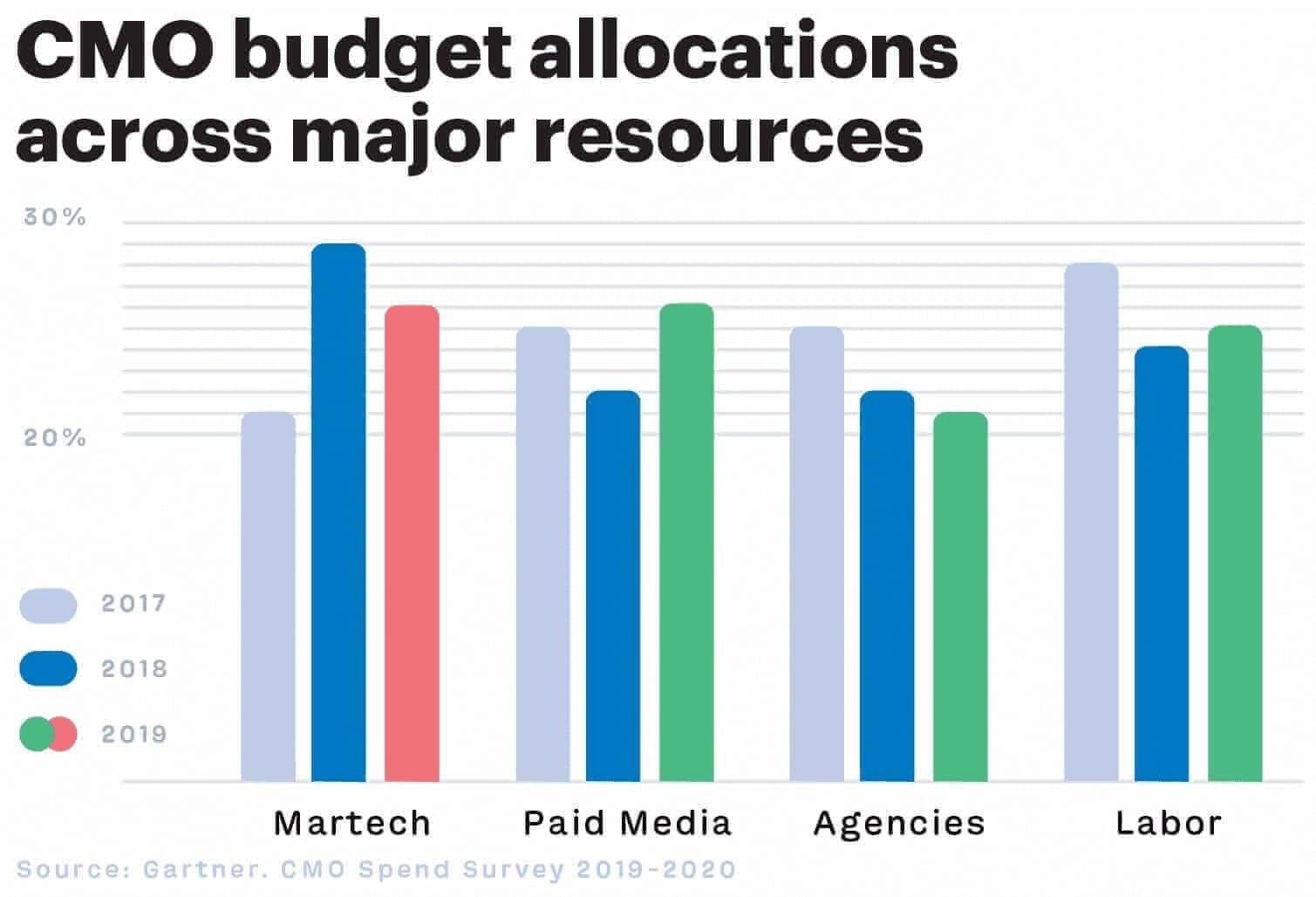 The lion's share of companies' investments. So, the priority is clear. But how to navigate the marketing software landscape?
If you're like me willing to test every new marketing tool, that's a problem. In 2020 marketing leaders reported utilizing only 58% of their martech stack's potential.
That was a signal to rethink and optimize tools' choice. And they did.
Marketing tech stack 2021 doesn't imply a shiny penny approach. The business focus shifted to building smart tech stacks. That means:
All-in-one tools shift
Companies move to CRM and platforms instead of using multiple software. Thus, business eliminates the need for disparate point solutions and streamline the workflow of sales, support, and marketing with a single solution.
Integration
It's ok that your teams use different tools, the problem comes when you need to play them together. Like messengers, email, and chat on the website in terms of customer onboarding. Thus, the companies opt for API first solutions that provide a free-flowing exchange of data between channels, tools, and systems.
Data priority
Here at Dashly, we are working to personalize your website visitors and clients' experience with the help of data. That is one of the key jobs our service does. Marketing intents to understand customers and their problems. Thus, they are looking for options to deliver the right message to the right people at the right time.
These are the 2021 martech stack trends. But 2022 is on the horizon, which means changes and forecasts. Here is one of them — "Martech stack manifesto":
There is a new shift from all-in-one suites to the best-of-suite marketing tech solutions. That is the next step of martech optimization.
Now, when the trends are clear, we move to the practice step.
How to Build the Ultimate Marketing Tech Stack
Building a marketing tech stack is about hiring a tool to do some tasks. As well as hiring a professional here you don't choose it for a rich experience. You hire someone when you have a need.
Every tool you buy must fulfill a purpose and help you reach a goal
So, the first question you should ask yourself is what goal you want to hint at. Here is a short plan on how to navigate the martech stack landscape:
Build a short-term strategy based on the stages your customer goes through: set up the team goals and identify the type of tool to reach each of them. Here is a sample of a table to help you:
Goals
Strategies
Purpose
Tools
Use email marketing to nurture
our current "plant lover"
prospects and discover insights
Plant newbies
Sent email series that
teaches the basics of 
plant care
Marketing
automation
platform
Dashly,
HubSpot
Mind the team processes you want to streamline
Define whether your team is ready to master new tools or not. Do you need to hire new specialists or improve the team skills?
Audit your current marketing technology stack. Every quater or twice a year check how tools are working, what is essential and what is not relevant.
Build Your Martech Stack With A Free Template
Got It! Check Your Email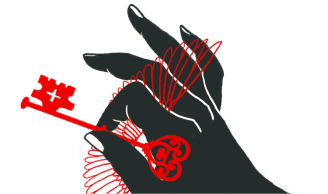 After that, you'll have a clear vision of what basic technologies to choose for a digital marketing stack.
This leads us to the next step — the list of nice-to-have martech stack tools every company uses.
The list of tools for martech stack [recommended by market leaders]
A one-size-fits-all marketing stack that fits every business is a beautiful fantasy we dream about before going to sleep. But morning sobers us with real business problems that demand personalized solutions.
There is no 100% fit at the B2C martech stack for a B2B company. Different techniques and lead generation channels determine different business technology requirements.
Anyway, there are basic tools you need to build a marketing tech stack from the scratch. All of them work well for B2C as well as for B2B. To navigate in its I offer you to group tools according to traditional phases of marketing campaign:
Lead attraction
Engagement
Analysis and optimization
They are common to every business, as well as our martech stack 🙂
Marketing tools for attraction leads
Leads — the holy grail of every marketer. You don't even have to start a crusade to get them. Just decide who (what marketing tool) will do it for you. After deep research of the leading CMOs' toolsets, I've come to a list of marketing technology software to get and manage data of potential customers for B2B as well as for B2C.
Start with the basics.
Generating leads means traffic on your website. And that's nothing like Google. Google Ads to be exact.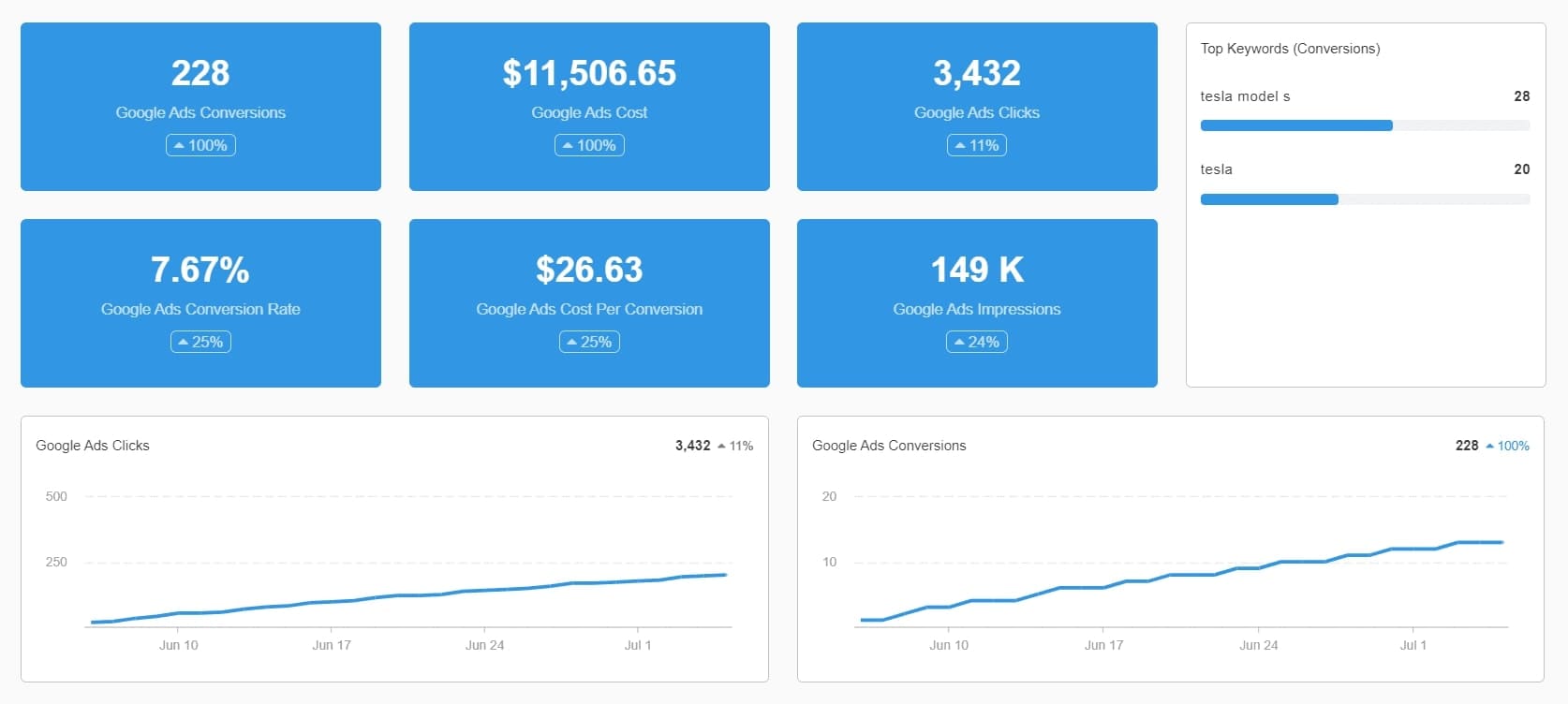 Wanna fast traffic? Launch ads. There's not only a way to target your audience by keywords with a selling intent.
Why It's Useful: This is an excellent instrument for growing a mailing list, remarketing, testing hypotheses. Monitor the performance of your campaigns in real-time. Tested through the years this marketing tool is perfect for any business.
Price: free
Alternatives: Quantcast, Demandbase, Engagio, AdRoll, Terminus
Website and landings constructor Unbounce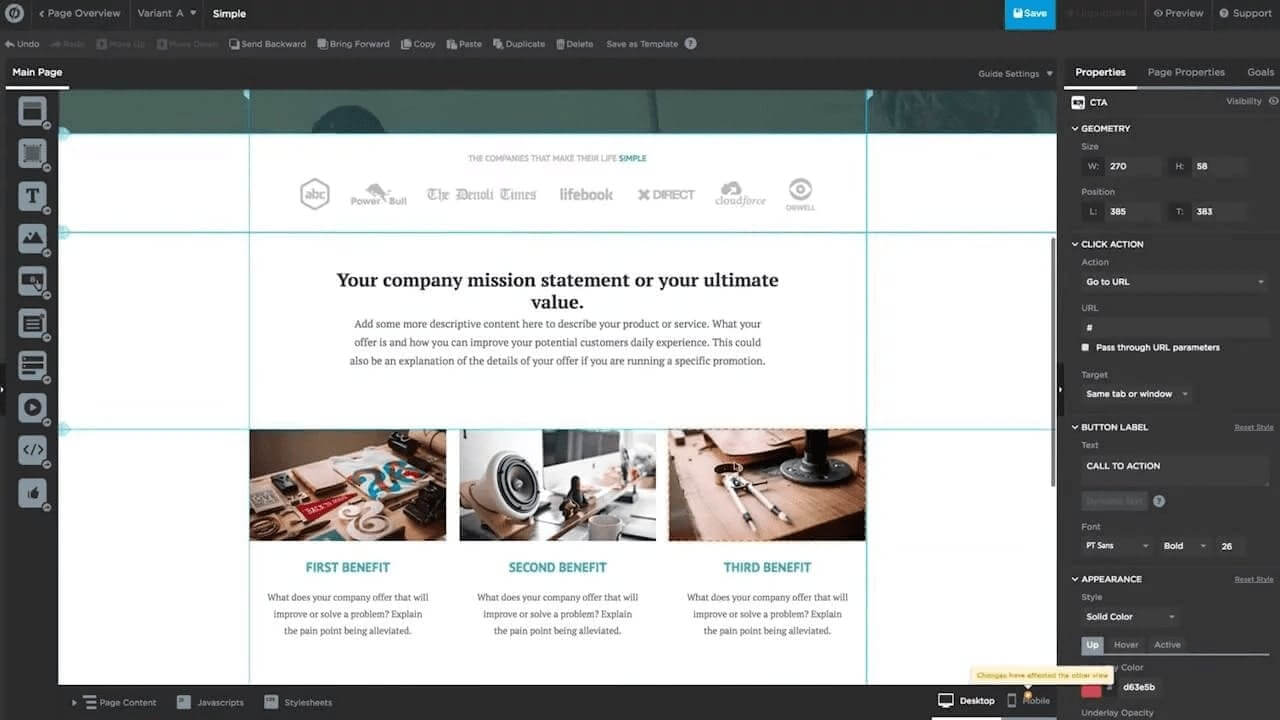 Ads work well only when it leads to a top-notch page on the website. The continuation of the ad's message, it converts prospects into leads. In a perfect world, there is a landing page for each buyer persona you have. But then you realize that it's designers', copywriters', developers' and your time should be spent. Too many resources? Not anymore.
Why It's Useful: As a part of a marketing tech stack Unbounce offers a quick and easy builder of traditional and AMP landings without code. Choose a template or create from the scratch, it won't take more than an hour. Publish and experiment with design and headers using powerful A/B testing.
Price: $80 — $300 per month, 14 days free trial
Alternative: Tilda, Instapage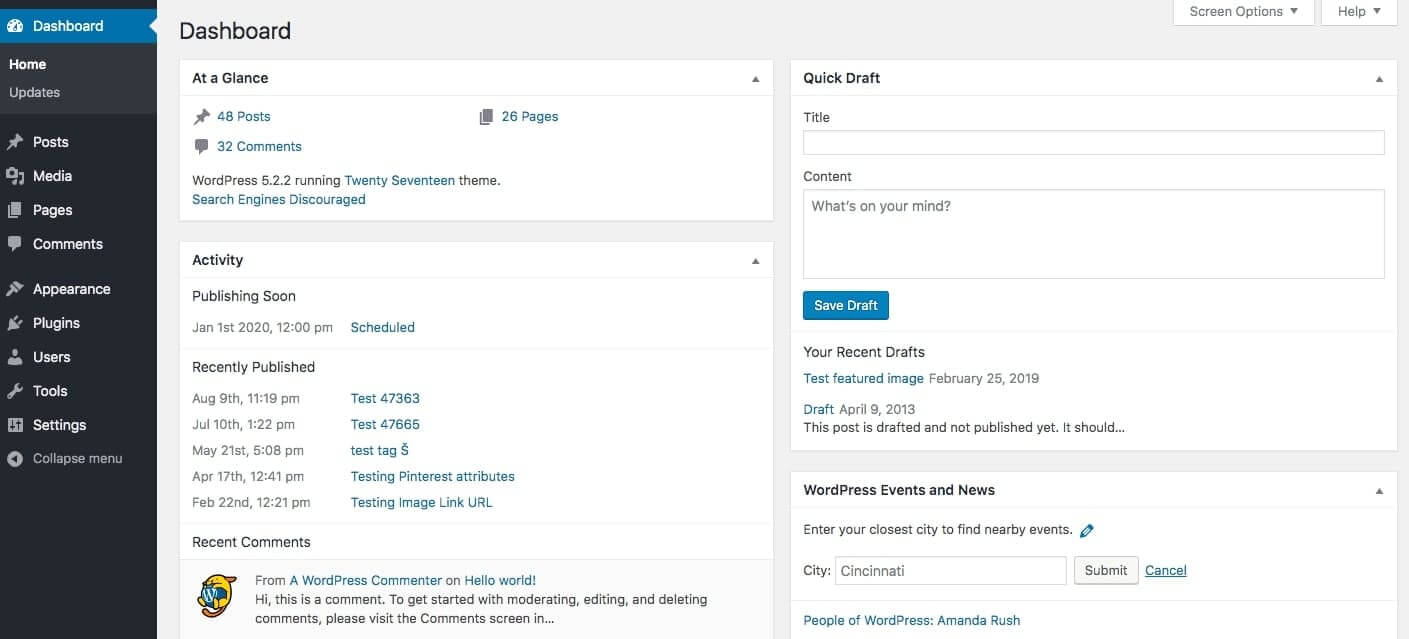 The blog you read is one of the Daily's growth engines. It's powered by the WordPress system. Every third website you visit uses it?. Why? It's simple, offers a variety of customizable website templates and plugins.
Why It's Useful: If the previous marketing tech tool is used for building landing pages mostly, this one for full-fledged websites as well as simple blogs. But they have much in common, both can be used by people without coding experience.
Price: free
Alternatives: Drupal, Ghost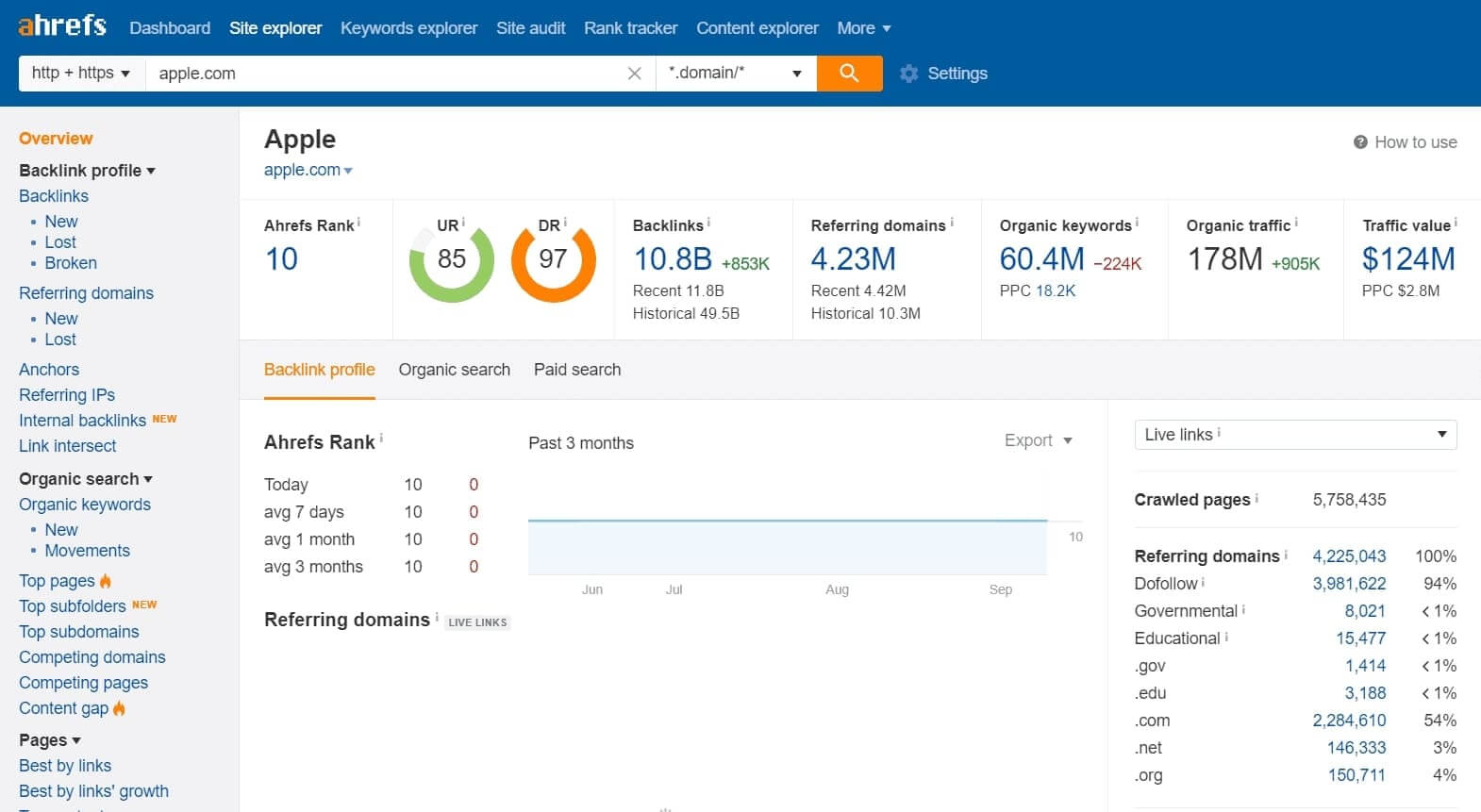 Paid Ad is good, but what about organic traffic? Work with Google SERP to be among its first 10 results for your target keywords and get a TON of free traffic. That's simple:
Analyze competitors
Choose keywords
Craft a relevant content
Distribute, promote, build backlinks
The only thing left is the right tool.
Why it's useful: Ahrefs is one of the fav instruments SEO specialists use daily all over the world. It contains all the features needed for blogs, websites search traffic growth and niche research. Ahrefs will tell you what topic to rank for, what keywords to choose, how many links to build to be on top of the Google SERP.
Price: $99 − $999 per month. Trial − $7
Alternatives: Conductor, SEMrush, Serpstat, Moz
If you care about SEO, you already have or will have traffic on a website. And what next? How to convert it into leads? Don't be silent. Engage people to leave their contacts. Start the conversation with personalized auto messages, welcome website visitors with bright pop-up, and collect data. That is how Dashly users 3X leads or get +25% sign-ups.
Why it's useful: When users visit some usual website for the first time, they ignore data collection forms, and you have no idea who they are.
With Dashly you see if they visited your website before, location, clicks, a source they came from. Thus, you can qualify them to show personalized chat messages or pop-ups and proceed for the next step − ask a question, engage to leave contacts. If they do, the system saves it and starts the lead nurturing scenario you've set up before. Total automatization.
While you are sleeping Dashly converts prospects into leads with:
User tracking to save website visitors data, even if they don't fill the form
Using this info Leadbot welcome them with a personalized message
Pop-ups engage to leave contact data like email, phone number, name
And that's only a part of the features you get.
Price: $29+ per month
Alternative: None?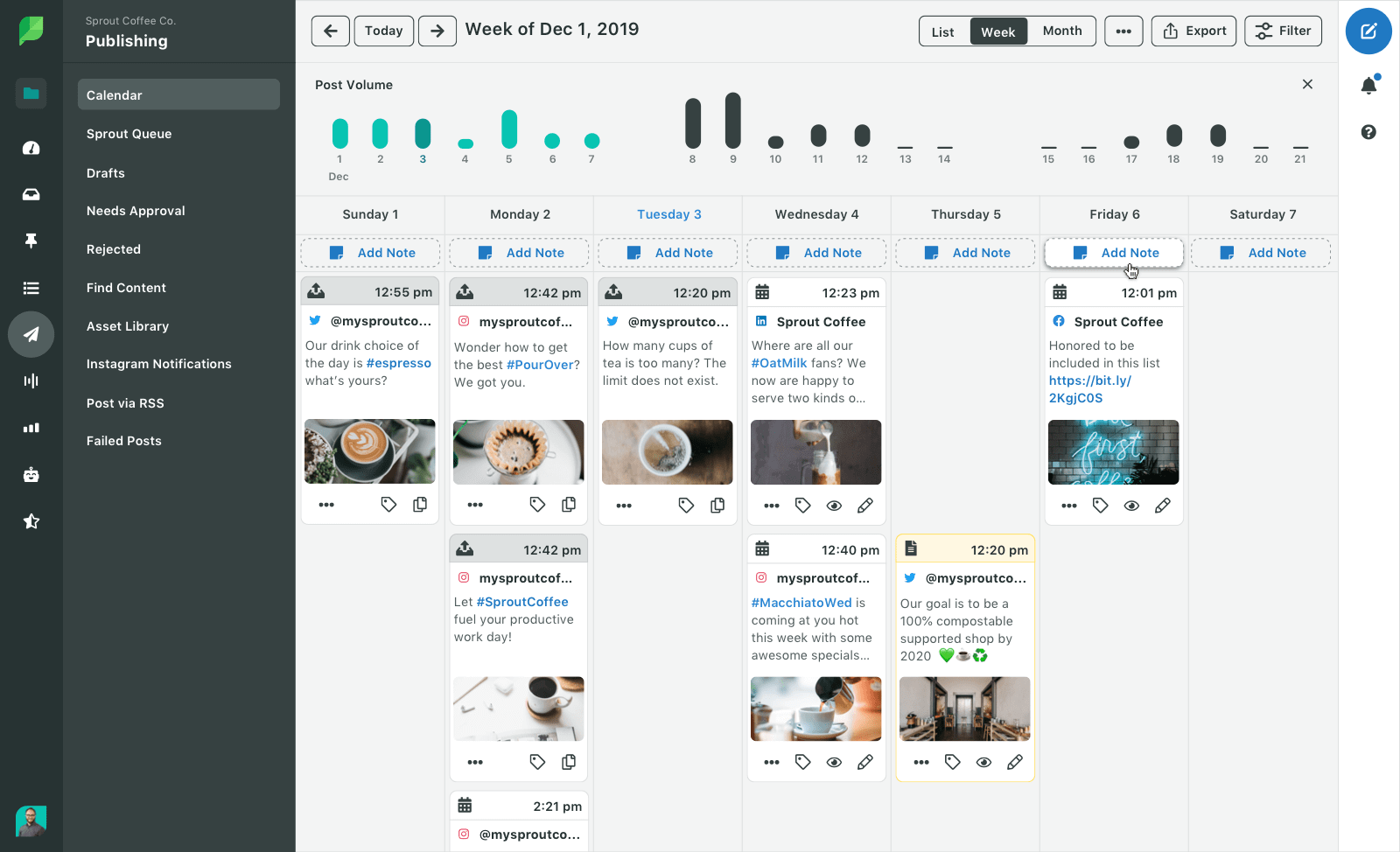 Why It's Useful: Posing on socials manually takes too much precious time. Create and schedule your publications on Facebook, Twitter, LinkedIn, Instagram, Pinterest in one click. Moreover, Sprout Social gives you a vision of social media strategy.
Analyze results
Engage the target audience with bright content
Streamline your publication workflow
Localize publishing according to your followers time
Chaos can bring you one-time marketing success, strategy is a key to steady social community growth.
Price: $99 − $249 per month, 30 days trial
Alternative: Hootsuite, MeetEdgar, Sprinklr, Buffer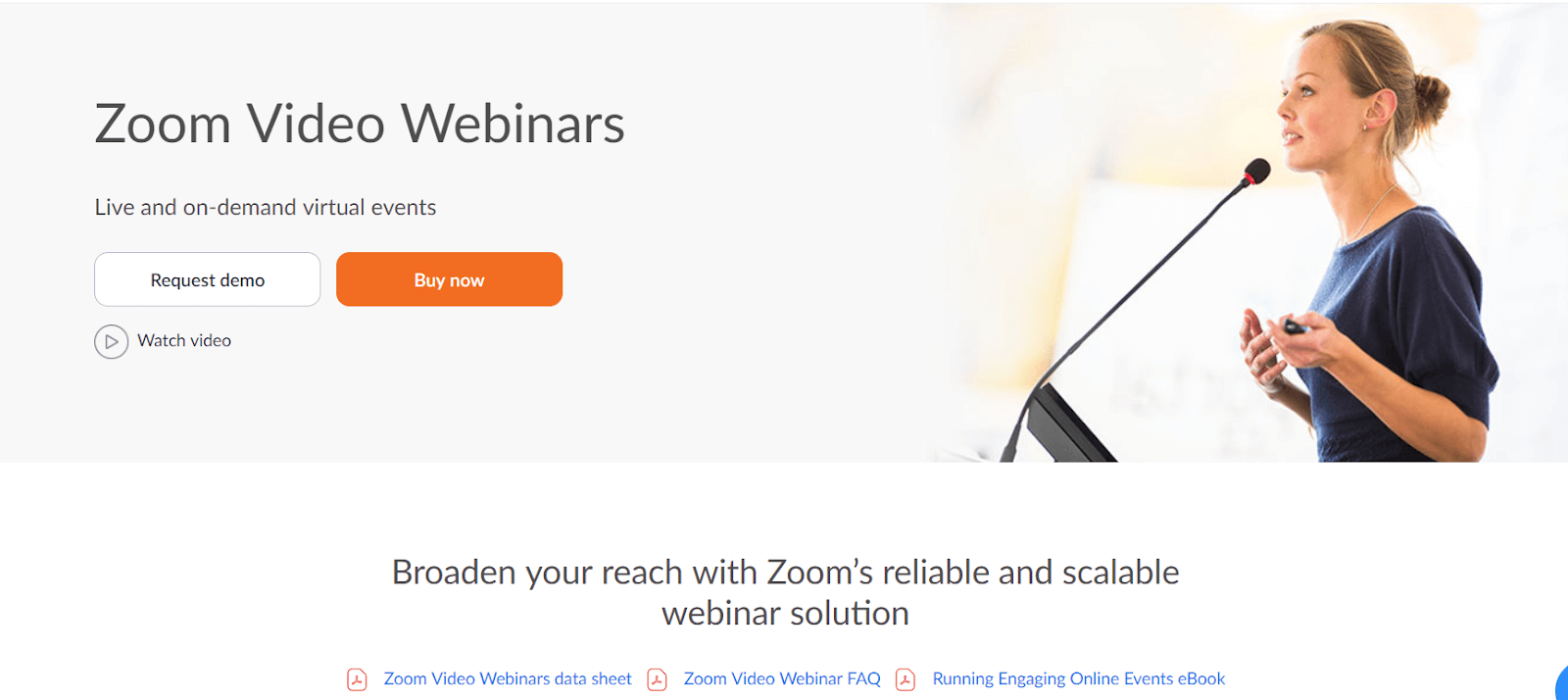 Why It's Useful: 2021 is a year of Zoom. Product demos, meetings, online conferences are only a few of the marketing fields this tech is used for. But it's perfect for lead generation via webinars:
Flexible registration management
High-quality connection
Screen sharing
HD video quality
Unlimited participants
CRM integration to store their data
Analytics
Privacy and security powered by AES 256-bit encryption
Price: 40 min free, $15 − $20 per month
Bonus: Invite website visitors to your webinars directly in chat with Dashly Zoom integration.
Alternative: Blue Jeans, WebEx, GoToMeeting
Engage gained leads
Ok, it happened. You've got prospects. But what's next?
Asking them to leave contacts in the form? Offering lead magnets, demos? That's ok. Marketing adds their data to the mailing list and start nurturing. Email campaigns get to the Gmail Promotion graveyard to be buried there with fellow sufferers.
Buyers don't want to fill-out forms waiting for follow-ups. Reply time and quality matters. That is the reason for the automation tools' popularity. The ones you'll find next.
So you have traffic on the website. How to know who these people are if they don't leave you their contacts? Clearbit knows.
Why It's Useful: Based on website visitors' IP the service will tell you
their location
company
industry
tech they use, etc.
If they leave their data, for example, email, you can find out the name, role at the company, number of employees. With this data, you can personalize your communications.
Bonus: If your target audience is eCom companies, try Dashly in tandem with Clerbit. When someone from eCom visits your website, they'll be welcomed by a personalized chat message. Mind that it won't show up for other visitors.
Price: All plans start at $20,000 annually.
Alternative: LinkedIn Sales Navigator, Dashly Leadbot, ZoomInfo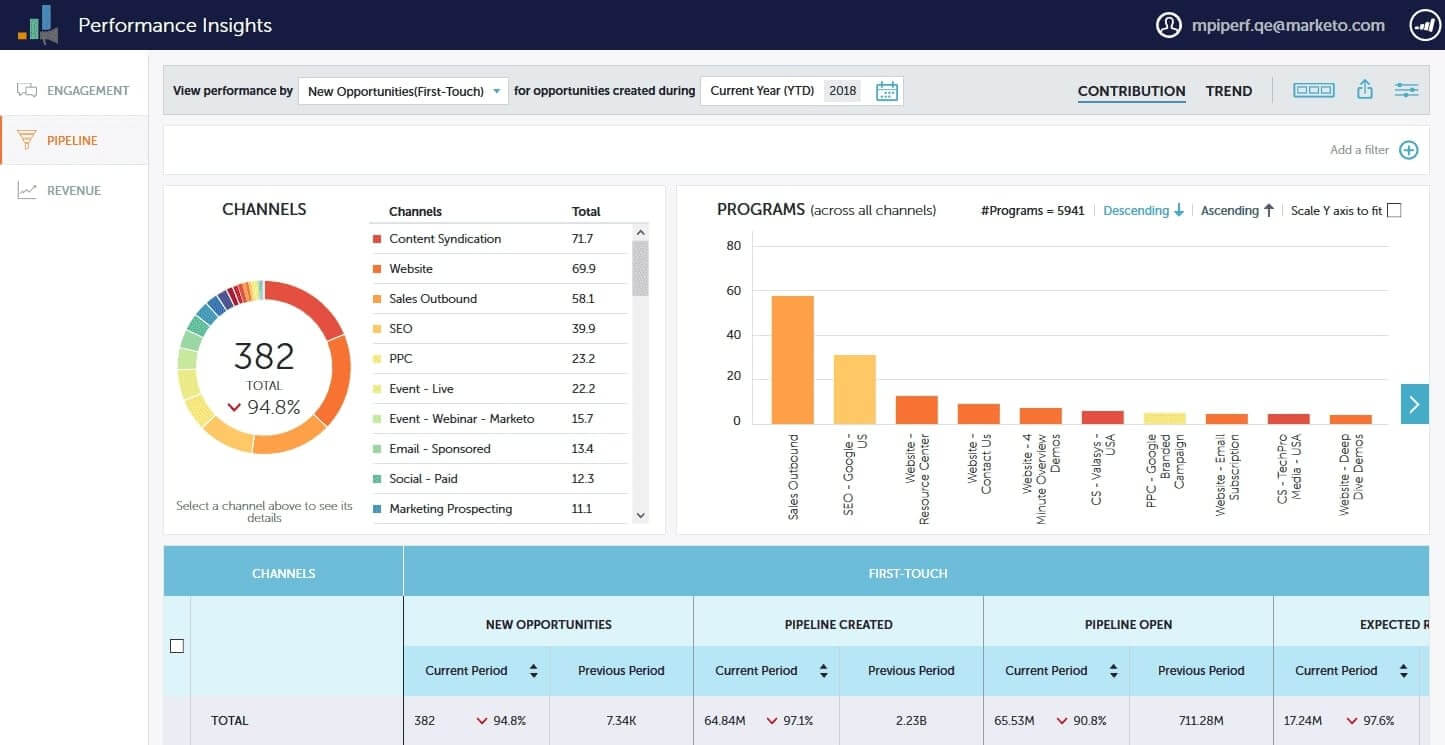 Accused of being old-fashioned this guy takes 4th place on the list of the most popular products in martech stack today.
Why it's useful: Marketo offers full-fledged features for email, mobile marketing, lead generation, A/B tests, personalization for landing pages customization, etc. Personalize your marketing automatization with top prospects segmentation.
If you're looking to grow and a large audience market — Marketo is your tech stack choice.
Price: $895+ per month
Alternative: Eloqua, Pardot, HubSpot

"Give me 5 minutes for a product demo to answer a user question, and I'll exceed the monthly revenue target" − I guess every marketer thinks so. But the question is an increasing number of screens shared each day. Which setting up is a teeth-grinding process.
Why it's useful: With Aircall you can start a phone call directly from software like Slack, Dashly, etc. It's a real deal for everyone who wants to get onto the next level of client communication from chat to one-to-one demos. One click, and a meeting starts automatically. Then, it's up to your persuasive talents.
Price: $30 − $50 per month
Alternative: Dialpad, Talkdesk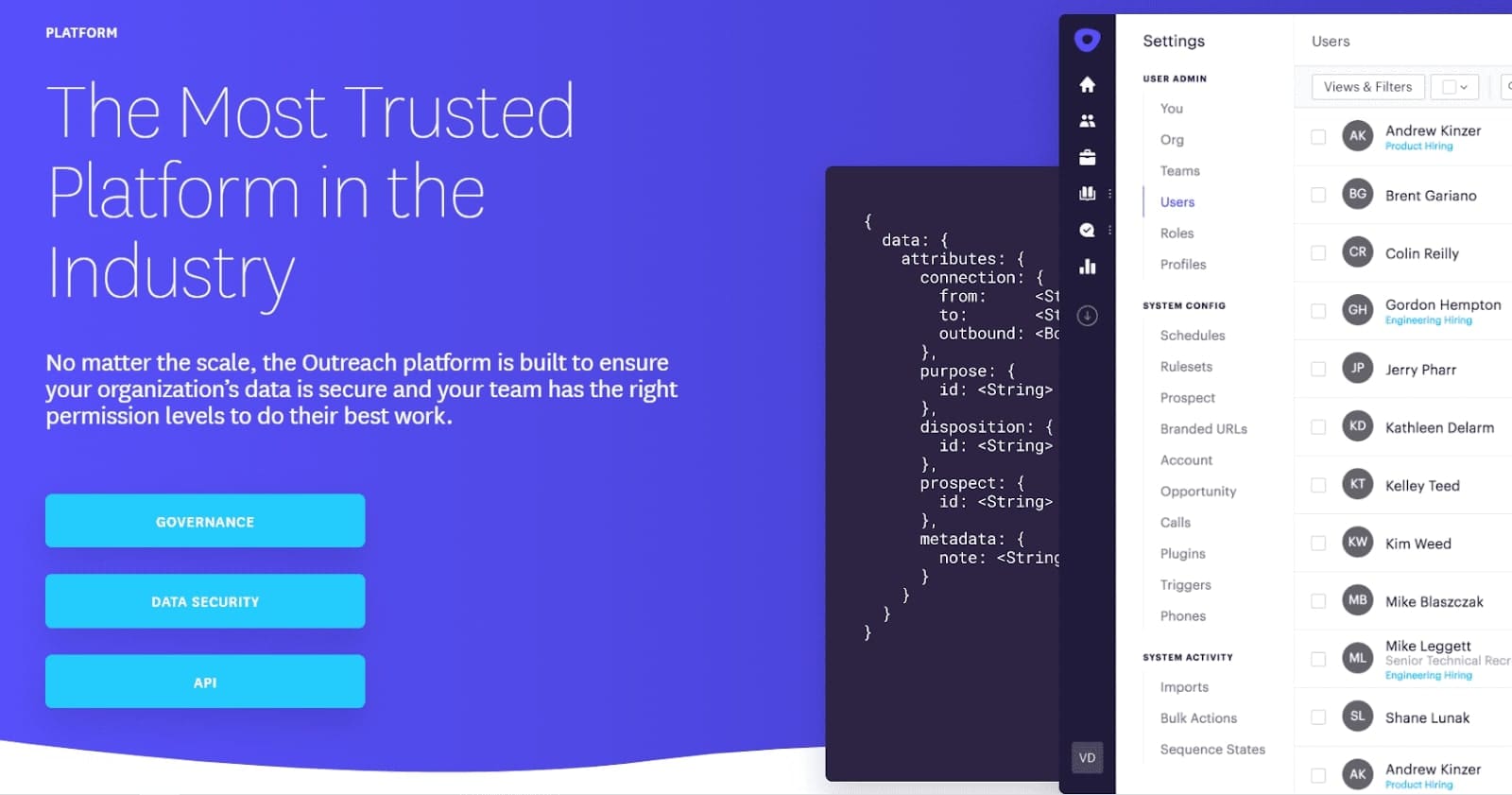 There is a thing everybody loves in marketing — they are great at lead generation and nurturing. But it's often a downside — the process of handing those leads over to sales. In fact, marketers lack information about whether those leads became clients or not. That's what Outreach is here for.
Why it's useful: If you're about serious sales and marketing alignment, this tool is a must for your marketing tech stuck. Both teams, marketing, and sales are welcomed to use Outreach to track leads. Imagine you've got a promising lead from the webinar. You gave it to sales, and the next day entering the service watched his enriched data, communication channel, and… ta-dah! — first payment. Great, isn't it?
Price: $100 per month and user
Alternative: SalesLoft
Analyze the success
Last, but not least. Analytics is a queen of marketing technology stack budget: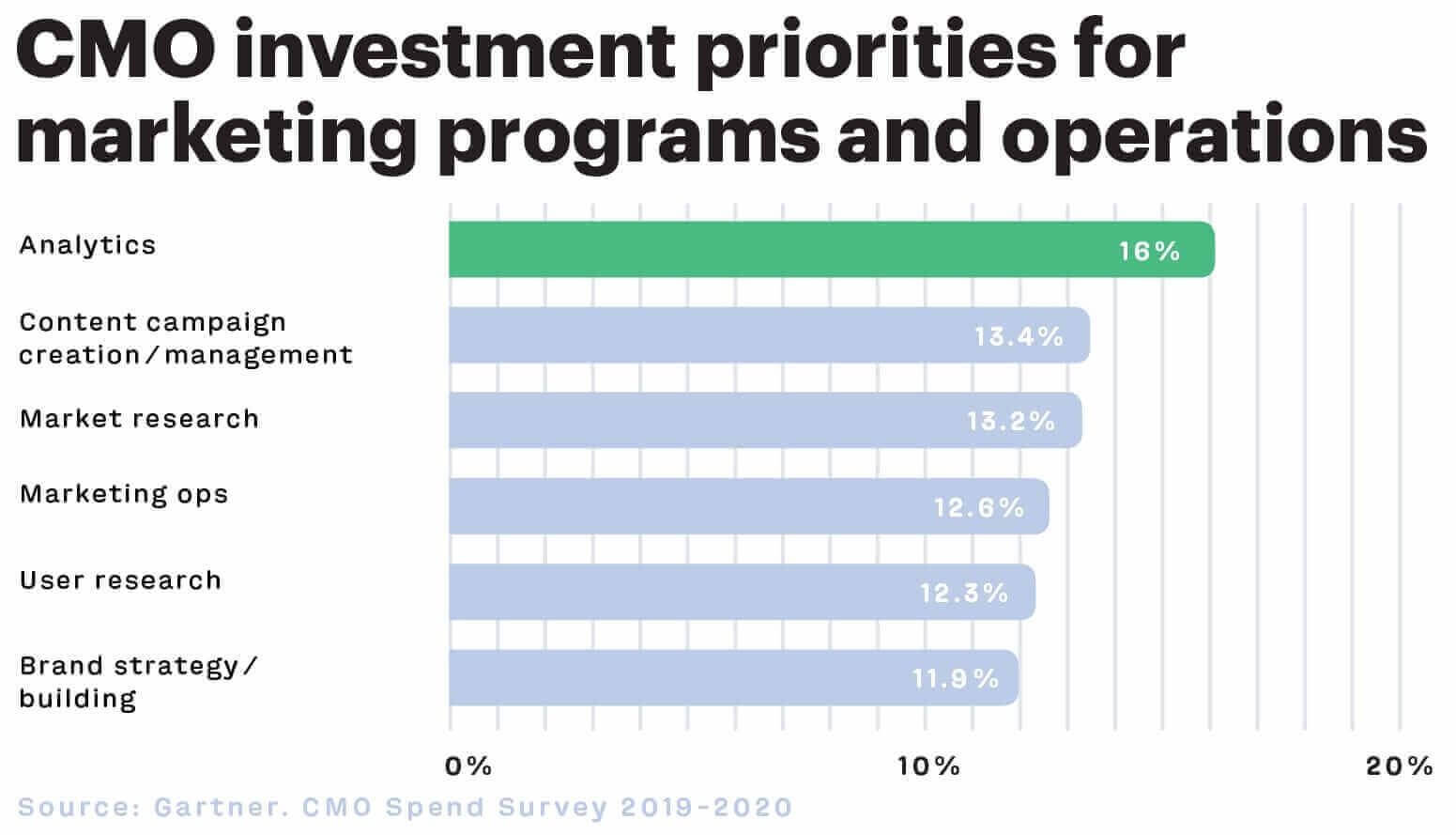 Analytics is the priority. That's a fact. If previously marketers ask whether a company can afford to invest in analytics tools, now it's about whether you can afford not to invest.
But still, there's a problem with post-factum solutions, but not during the real-time tracking of all the marketing efforts. So, the first thing you need is a handful of tools for your marketing tech stack that'll give you a 360-degree view of the company's progress. And here are the best of them.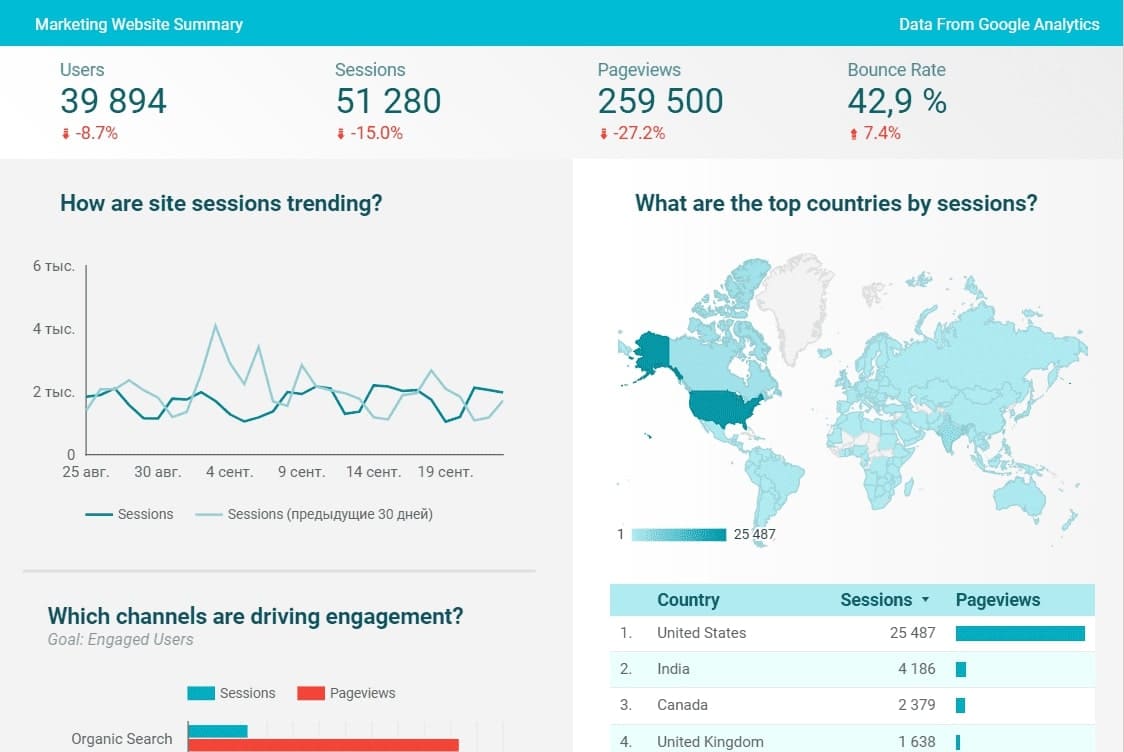 One start of this marketing tech stack — GA has about 50 million fans all over the world?.
This tool can easily mess with your head by the variety of menu options, date ranges, and filters. GA has not the prettiest face which makes its UX a bit confusing. But it didn't prevent Google Analytics from being number one among similar tools.
Why it's useful: With its help, you'll know
The source of your traffic
Whether website visitors like your content
What content they prefer
How long do they read it?
With this data, you can enrich your buyer personas profiles and update a marketing strategy.
Bonus: Upgrade your marketing efforts to the next stage with data on how website visitors interact with your chat, email, pop-ups. Just integrate GA with Dashly and track each step of your customer's journey on the website.
Price: free
Alternative: Mixpanel, Firebase
Check marketing channels performance with LeanData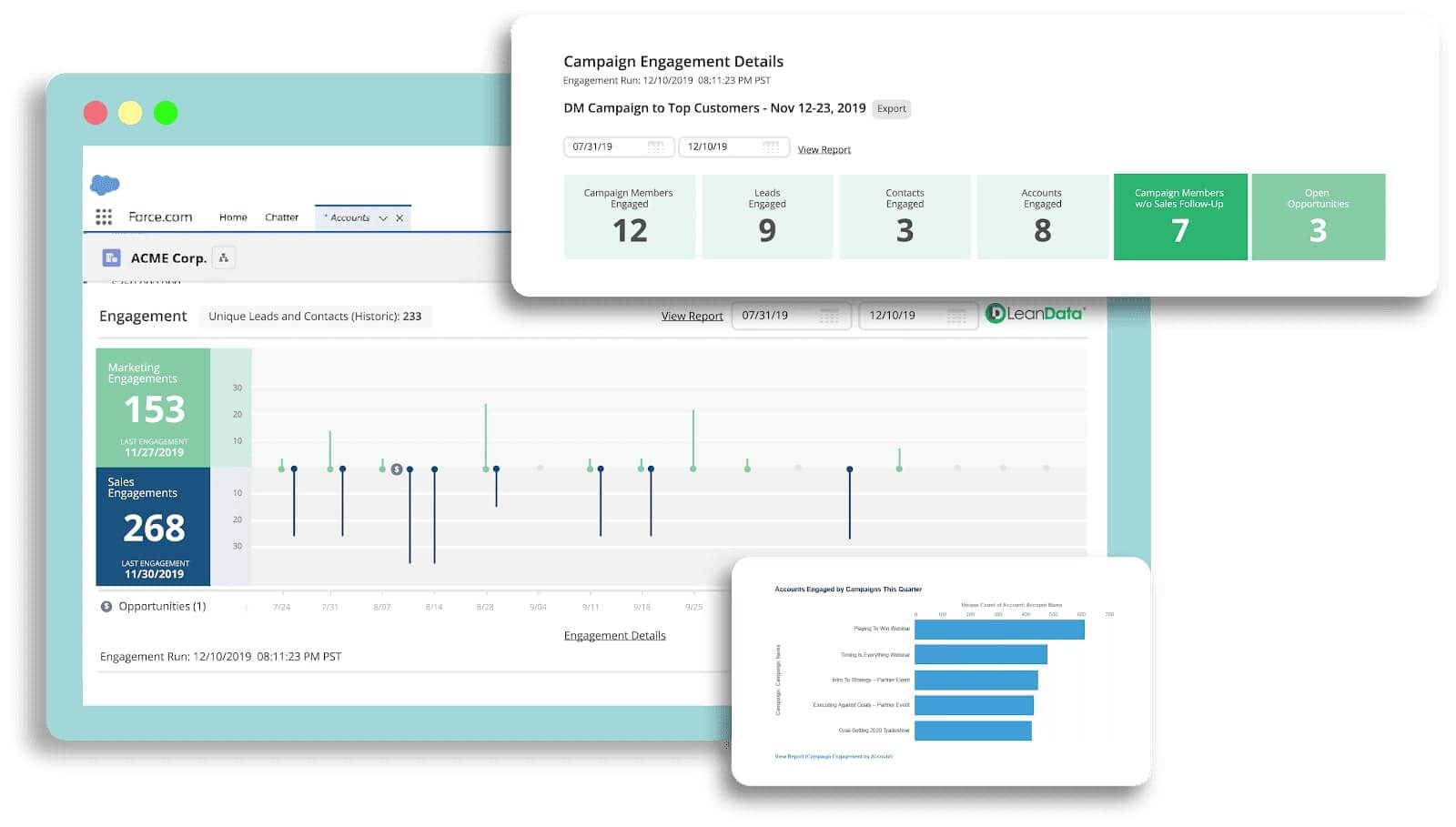 Marketing conversion race has a winding road of loops and surprising twists between which you have to make in-time strategy maneuvers. Moreover, you should know what exact moves lead your marketing team to champagne.
Otherwise, forget about real ROI and continue investing in under-performing marketing channels.
Why it's useful: LeanData collects data from all of your channels and CRM to understand which one brings more leads. With high customization of the attribution models according to the business-specific, you can get more clear and specific data about the customer journey.
Price: $65+ per month and user
Alternative: BrightFunnel, Bizible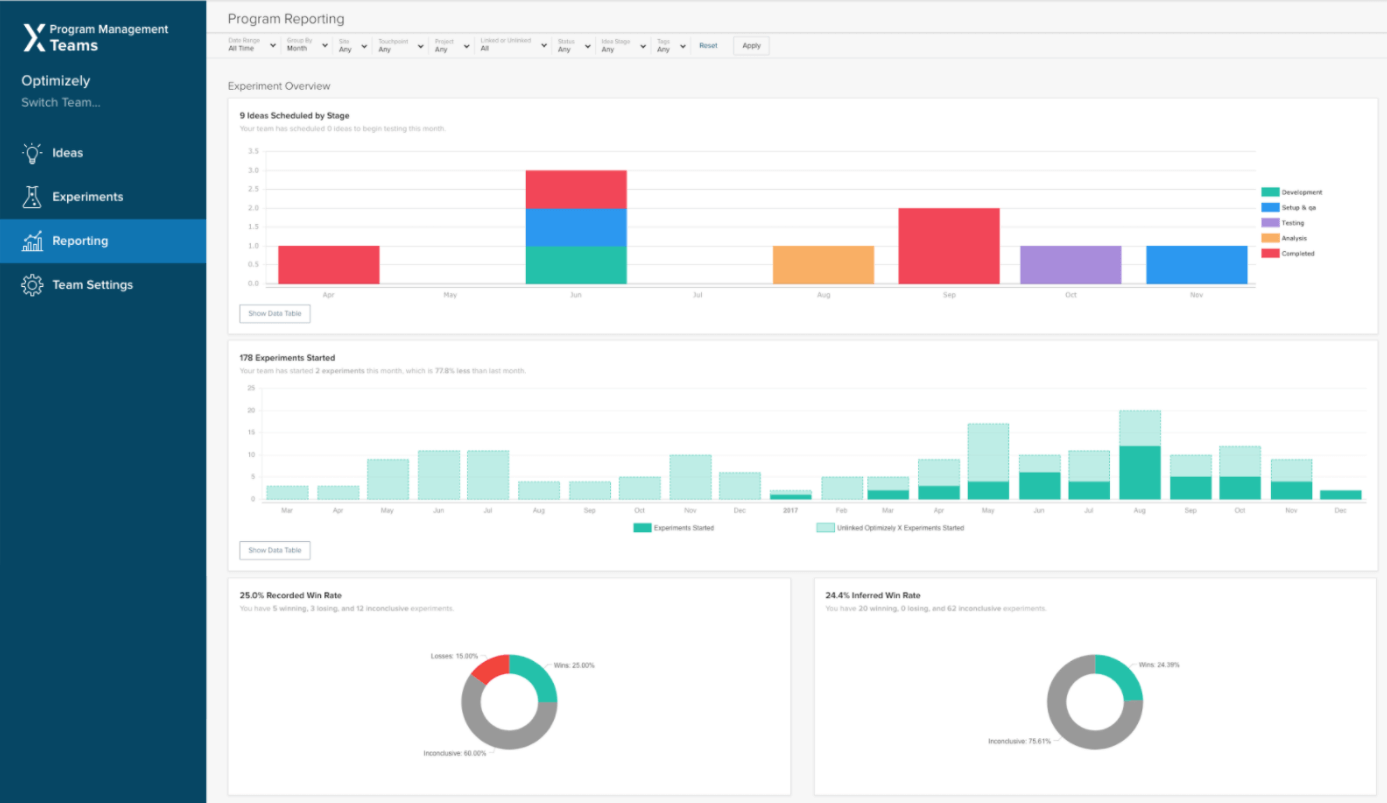 Why it's useful: Optimizely is an easy-to-use platform for marketing experiments. Test your value proposition, website design to improve UX, focus marketing efforts, positioning. Create variants of your website, do A/B tests, track conversions with no code. It's perfect for companies that don't have a big team of developers, because you can create a website variant using a visual editor in minutes.
Price: $50 000 per year
Alternative: Instapage, Unbounce
Check the temperature of content performance with Hotjar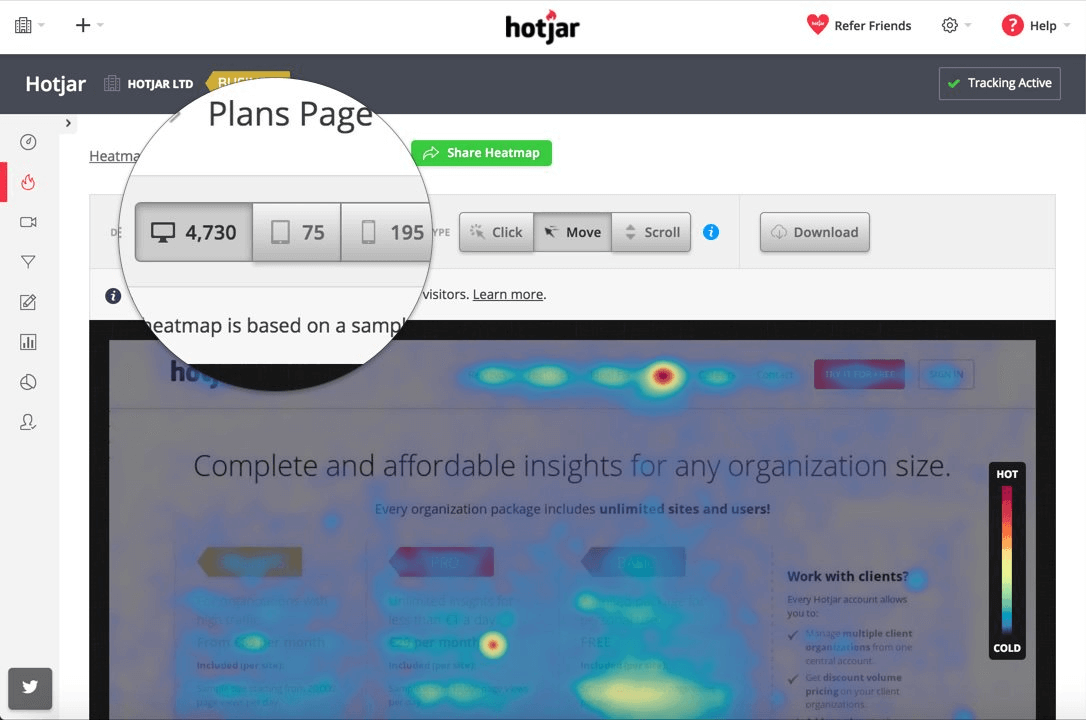 That's a real challenge to have in a martech stack tool that collects user data and tracks their action on a website.
Why it's useful: Hotjar is a set of features essential for analytics and user feedback (survey, recording of a screen). But the most popular is a heatmap. It provides marketing with info about website visitors' behavior like taps, scrolling, clicks. Great tool for blog articles, landing pages copy, and design performance analysis.
Price: $99 — $989+ per month
Alternative: Crazy Egg, FullStory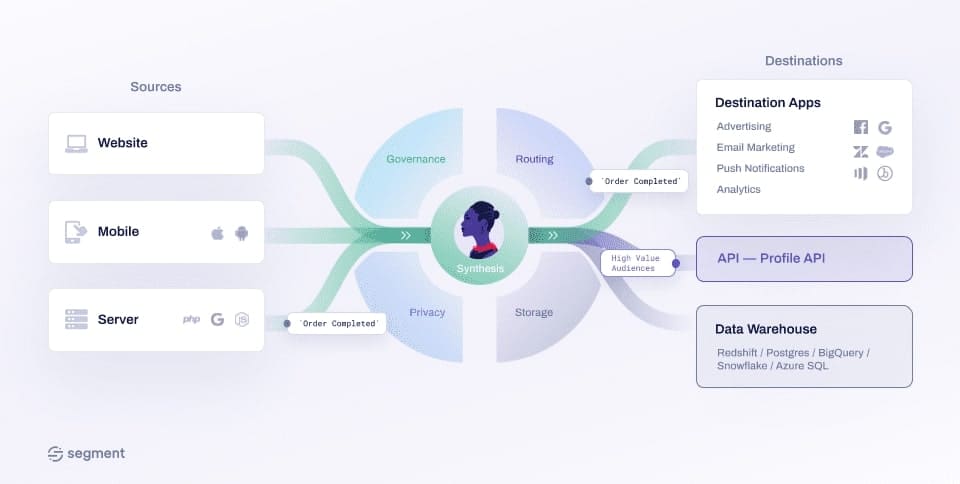 We've already talked about data collection. From email, website visitors. But that were separate tolls: GA, Dashly, Facebook, etc. What about the idea to collect all the data from these resources in one place automatically?
Think of it as a data hub for your entire company. As companies use a broader arsenal of marketing and analytics products, consolidation tools like Segment are only going to become more and more popular.
Why it's useful: Segment is your data hub. It collects user data from your CRM, website, applications, etc. and presents it in a form of a single view of the customer.
Price: $120+ per month, free plan and 14 days trial
Alternative: mParticle, Tealium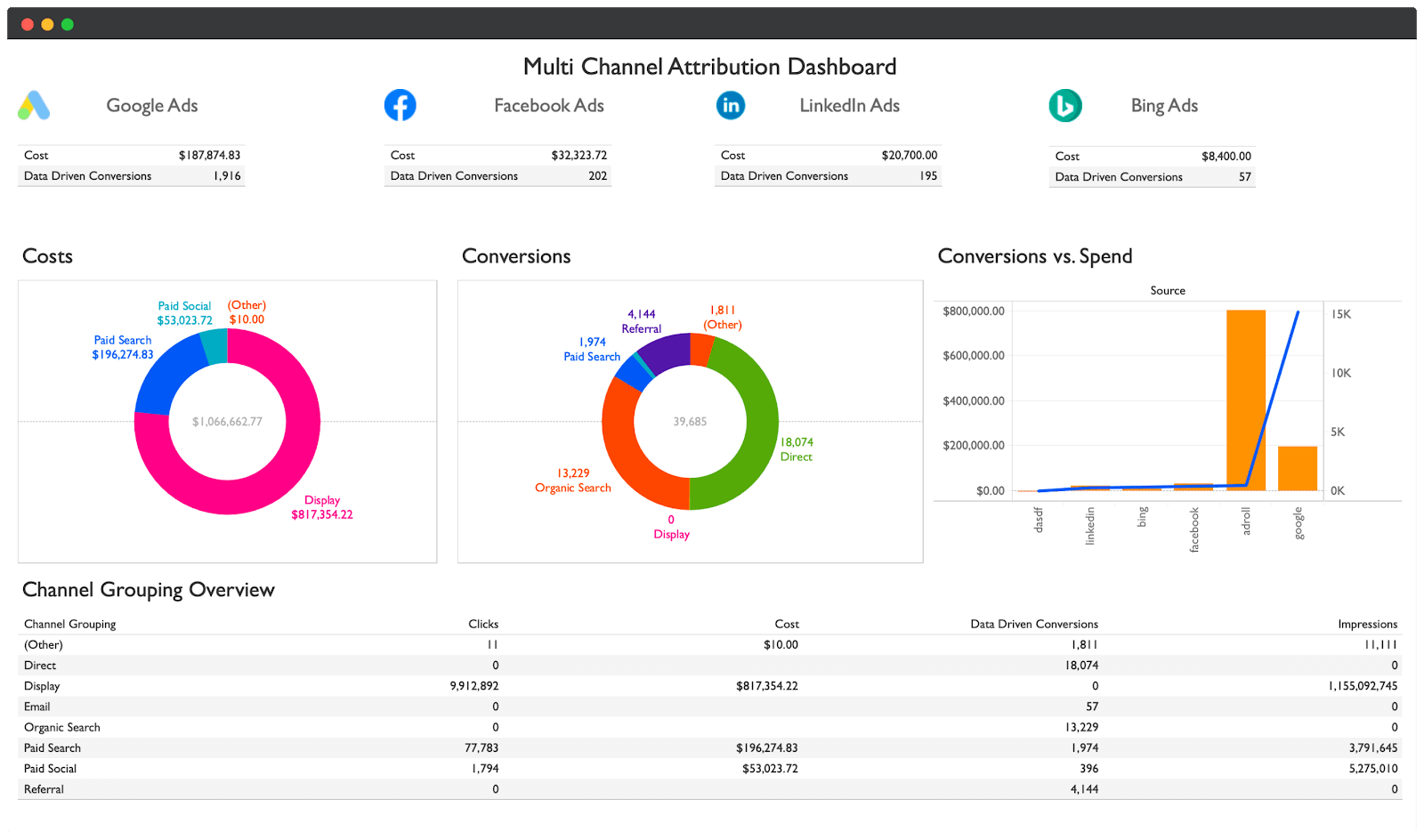 The cream of the crop of your marketing tech stack that makes your data easy to understand. I mean all the data you have. For example, Halloween is coming. The time of great marketing campaigns. So, you launch PPC, Facebook Ads, auto funnel chat on the website and pop-ups. To analyze their results usually, you'd use different accounts, tools.
Business Intelligence tools collect and aggregate the data from all these sources +CRM in one place. So you have a clear vision of your marketing campaign results.
Business intelligence is a set of tools and practices for data mining, visualization, business analytics for data-driven decisions
Why it's useful: Tableau is the best and the most popular BI tool among martech stacks. It helps to visualize data of any complexity without coding skills needed. Intuitive and powerful. Best for data scientists.
Price: $12 — $70+ per month, free trial
Alternative: Looker, Microsoft BI
So, what do we have? 17 tools martech stack that will cost you about $5 653 per month. That's pretty expensive, isn't it?
Thus, we've collected its budget alternative.
$180/month marketing tech stack [6 tools recommended]
Startups, small and mid-size companies are usually quite limited in resources, so they need a simple and easy martech stack. Money, time, specialists to work with tools like Tableau, for example. I mean, you have to choose tools you'll use on a daily basis.
To focus on the key processes, it's better to use them as a basis of sorting principle:
CRM to store the customer info, streamline the sales and marketing teams workflow
Project management for team communication within company insights, tasks, progress
Marketing automation of the lead generation processes
SEO — sooner or later everyone needs it 
Data analytics tool for tracking project success
Best of the best for an affordable price. Enjoy!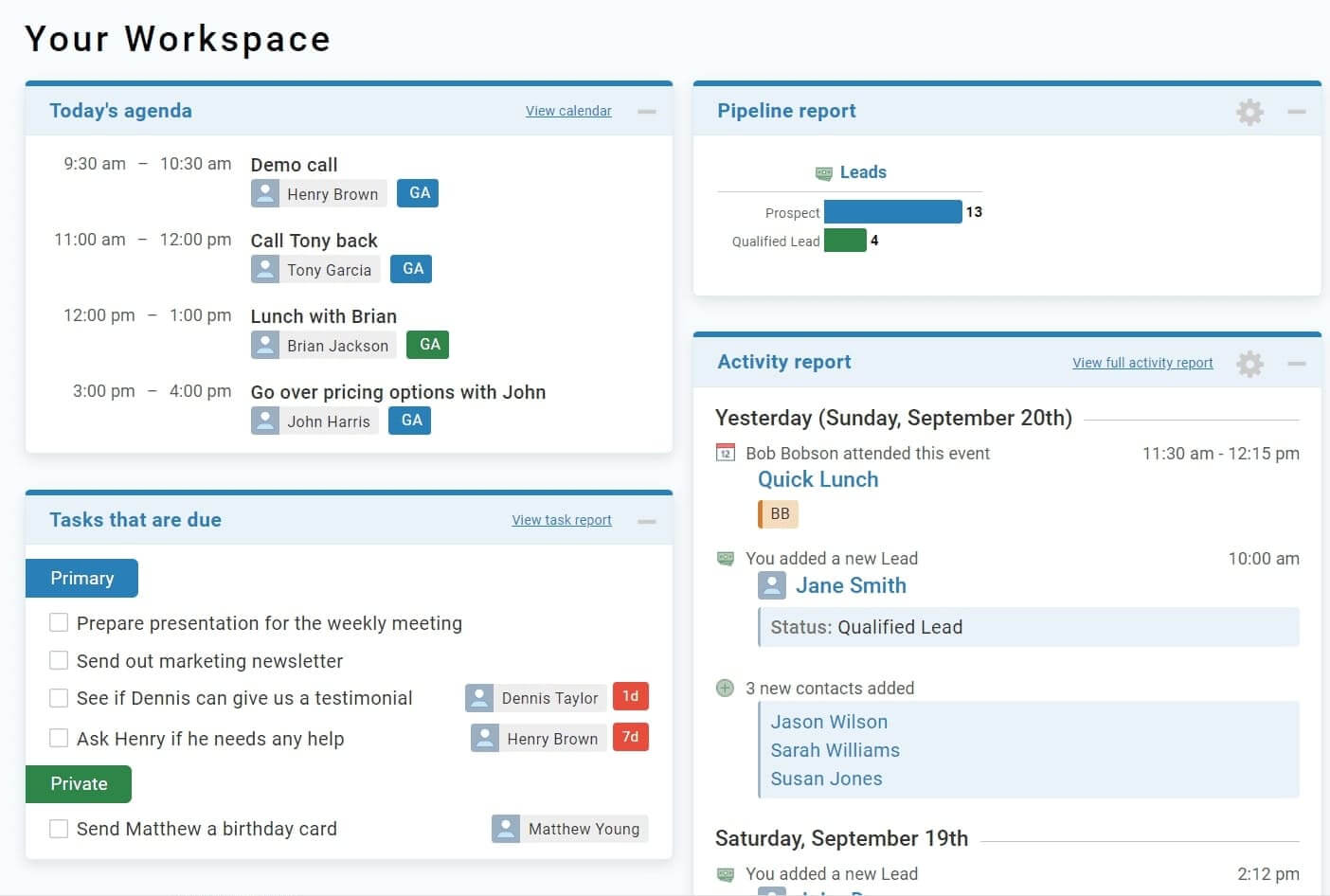 Easy is the perfect word defying this tool for your sales and digital marketing technology stack. A low-cost and powerful instrument for lead management without all the bells and whistles.
Why it's useful: To help small businesses succeed it provides you from basic contacts info to events and tasks, leads, email reminders, phone integrations, reports app, etc. All-in-one place again but without that sophisticated dashboard list of "try to guess what it does" features. No coding skills required.
Price: $15 per month, 30 days trial
Alternative: Salesforce, Zendesk CRM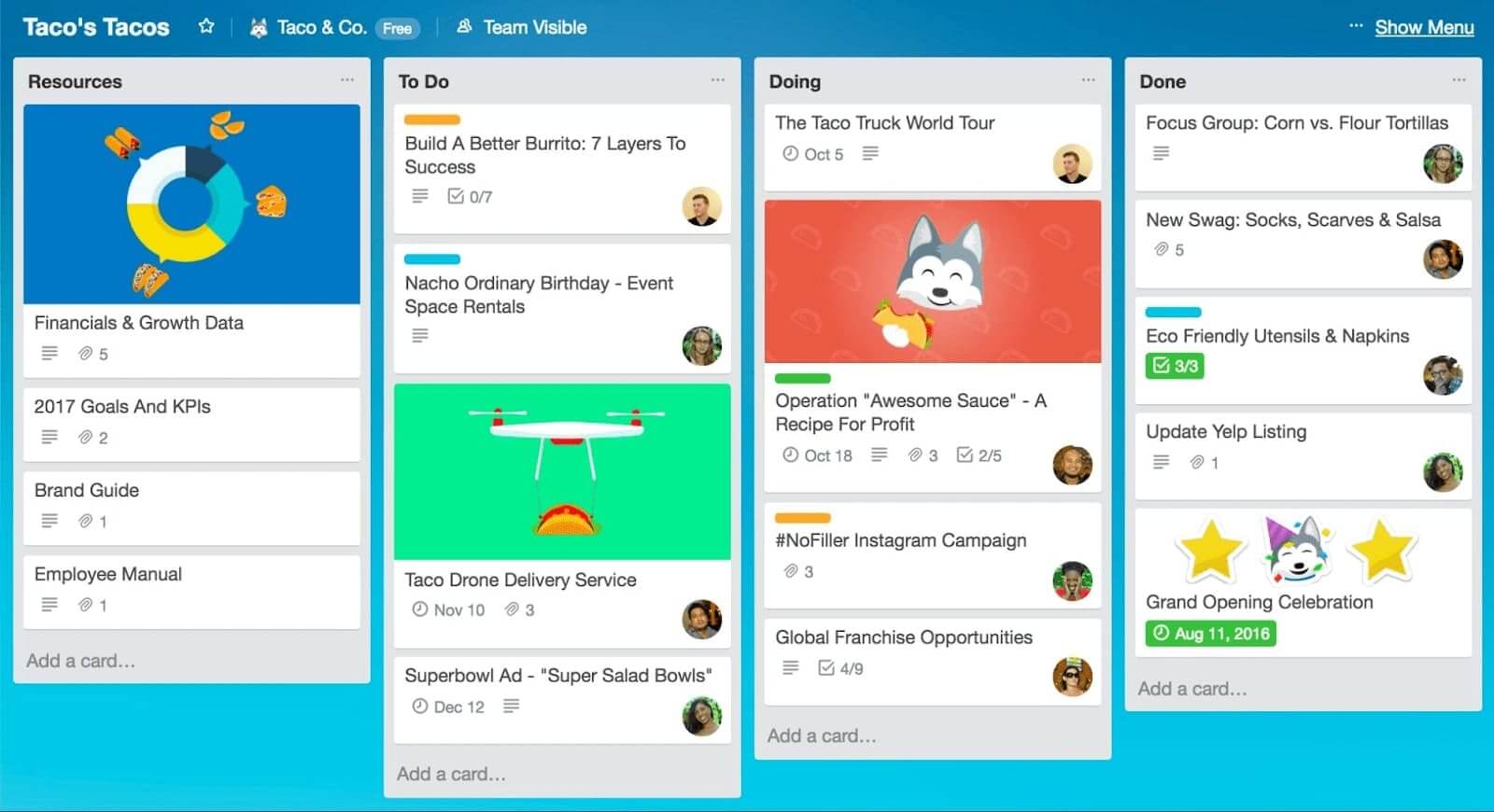 The secret of any project scalability time is a clear teamwork process, where everyone understands the goal, sees task progress, details. Trello is about all this in one browser tab/app.
Why it's useful: One of the best parts working in Trello is its high customization even on the basic plan. Schedule, assign your team tasks, upload files, analyze success, integrate messenger notification. Your fav drag-and-drop system of card management makes this tool easily grasped even for a granny.
Price: The forever free version is enough for basic task management. Pro version for project plans, initiatives, and analytics will cost you $9,99 per month.
Alternative: Wrike, Asana, Favro
Marketing automation with Dashly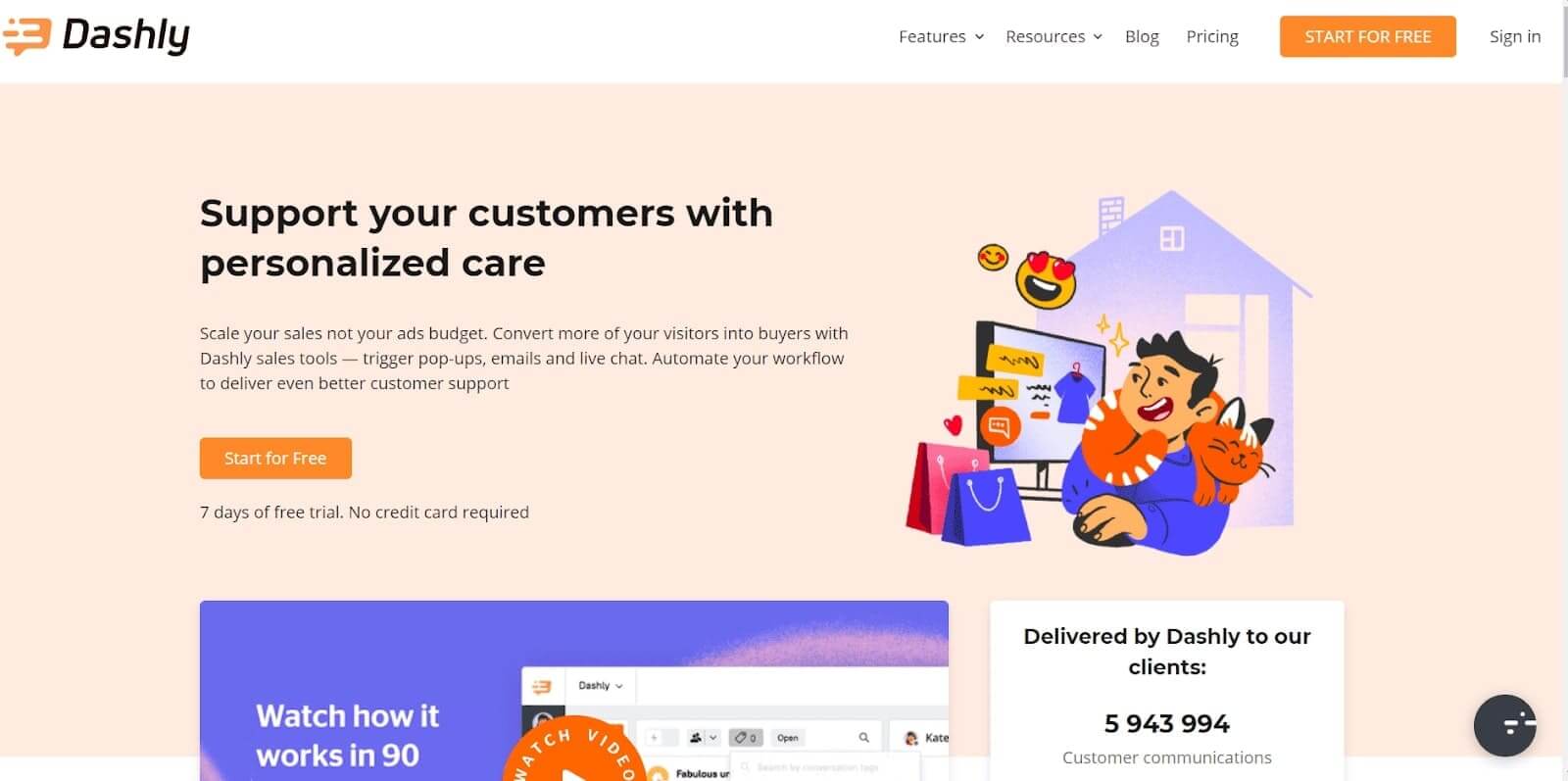 Why it's useful: Acquiring leads isn't the only task Dashly solves. It 100% fits the marketing ecosystem connecting its workflow with sales and support. Knowledge of the customers' personal info and contacts turns cold lead into the start of the warm conversation via email, chat, a messenger from one inbox.
Use 100% potential of the customer's data collected and stored in Dashly lead cards.
Acquire website visitors data to personalize welcome chat messages, pop-up and get their contacts.
Qualify and segment auditory to engage potential customers with proactive messages, ready-made campaigns.
Test marketing hypothesis.
Support current customers with chatbot, that will answer simple questions, send helpful articles, and route conversation to agents. Start product demo's right from the chat, schedule meeting in Calendly in one click.
Analyze the success using the data synchronized with your CRM.
Price: $29 per month, forever free plan, 7-day free trial
Alternative: still none 🙂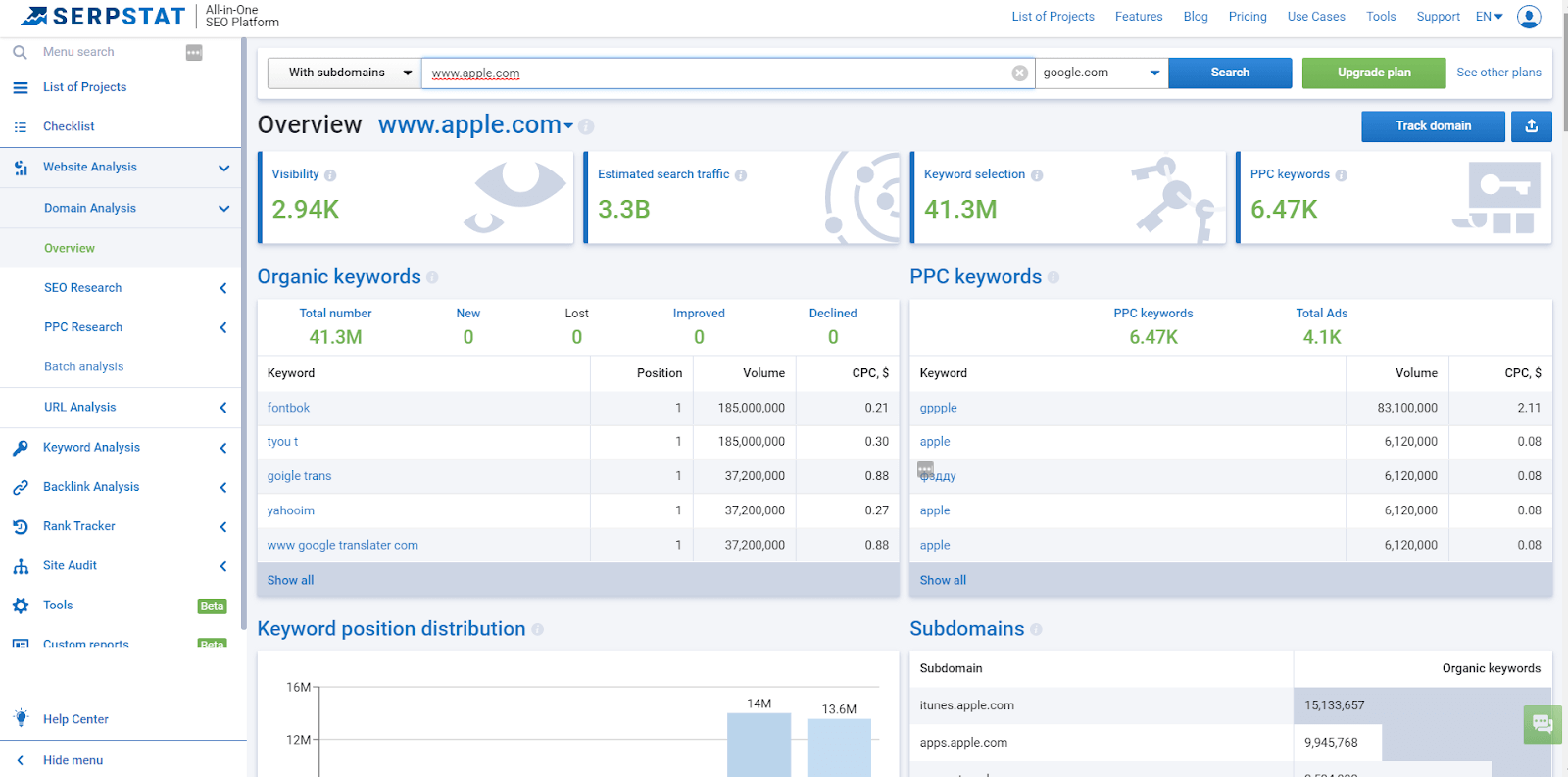 No matter if you are small or big. If you have a website, free traffic from an organic search can bring you thousands of customers. Analyze competitors, craft content, get relevant traffic, and convert it into prospects and leads. That's it.
Why it's useful: Serpstat's basic plan is perfect for small businesses and individual SEO specialists. Adding it to the marketing tech stack gives you an opportunity to:
Track your and competitors' website rank
Research, cluster keywords
Analyze website and pages performance to improve them
Conduct PPC research of yours and competitors campaigns
Know the target audience problems and solver them via content
Price: Basic plan is $69 per month — enough for a small and mid-size business
Alternative: Ahrefs, ScreamingFrog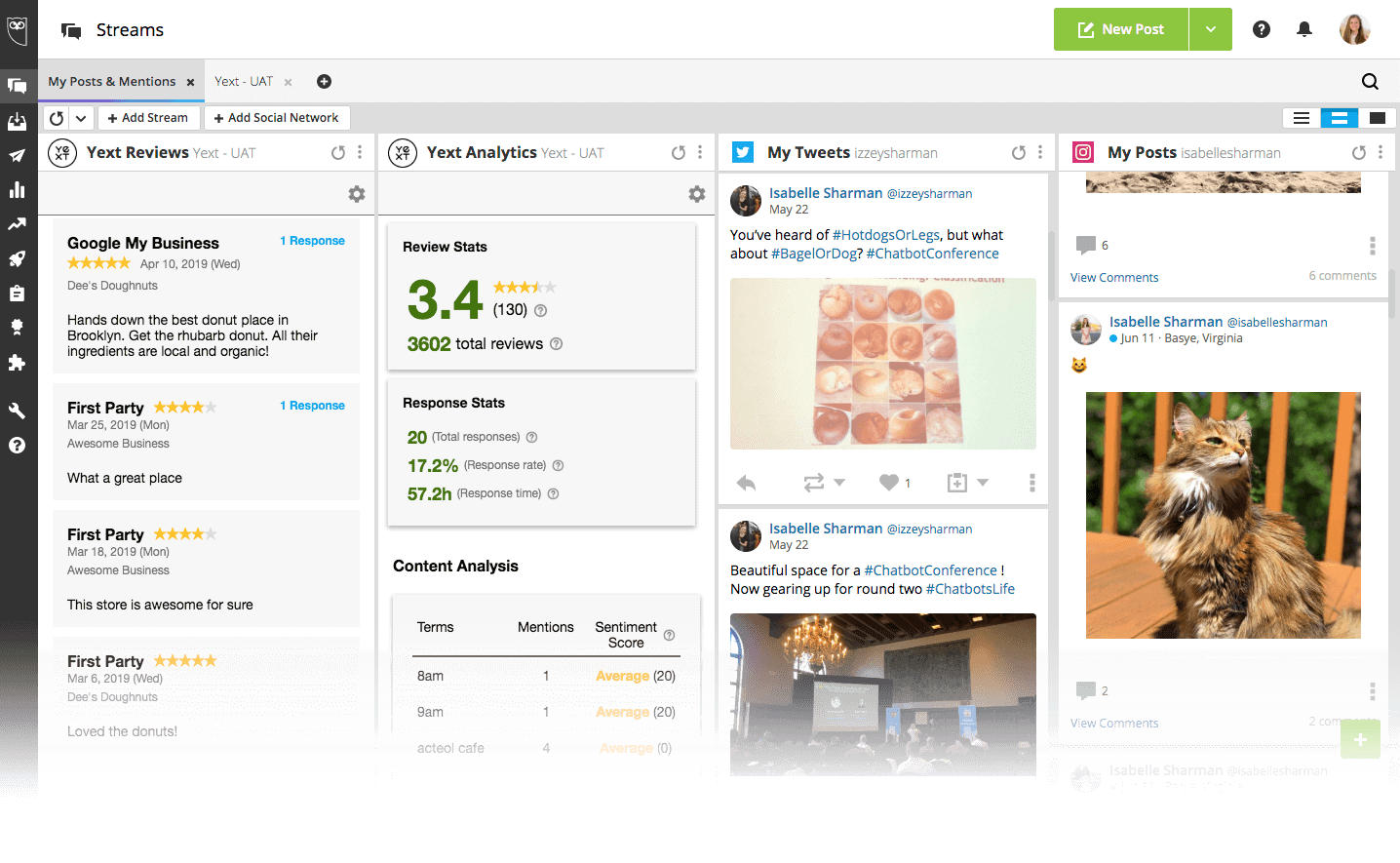 Why it's useful: Hootsuite saves time and automatizes the work of your SMM manager providing it with all the tools needed for social media strategy. Integrate your Instagram, Twitter, Facebook, Snapchat, etc. with Hootsuite. Create a post and schedule the publication on all the social platforms in one click. The image's bitrates, height, and width are auto-adjusts to match each network's requirements.
Wanna more? Manage social ads and analyze marketing campaign performance. If you are looking for a cost-effective solution with a fully functional, Hootsuite is a solid option.
Bonus: The one more thing you can also automatize on social is communication with potential customers. Just integrate your messenger with Dashly to answer user requests and collect leads in one place.
Price: $19 per month (10 social profiles), 30-day free trial, forever free plan
Alternative: Sprout Social, publishing manually?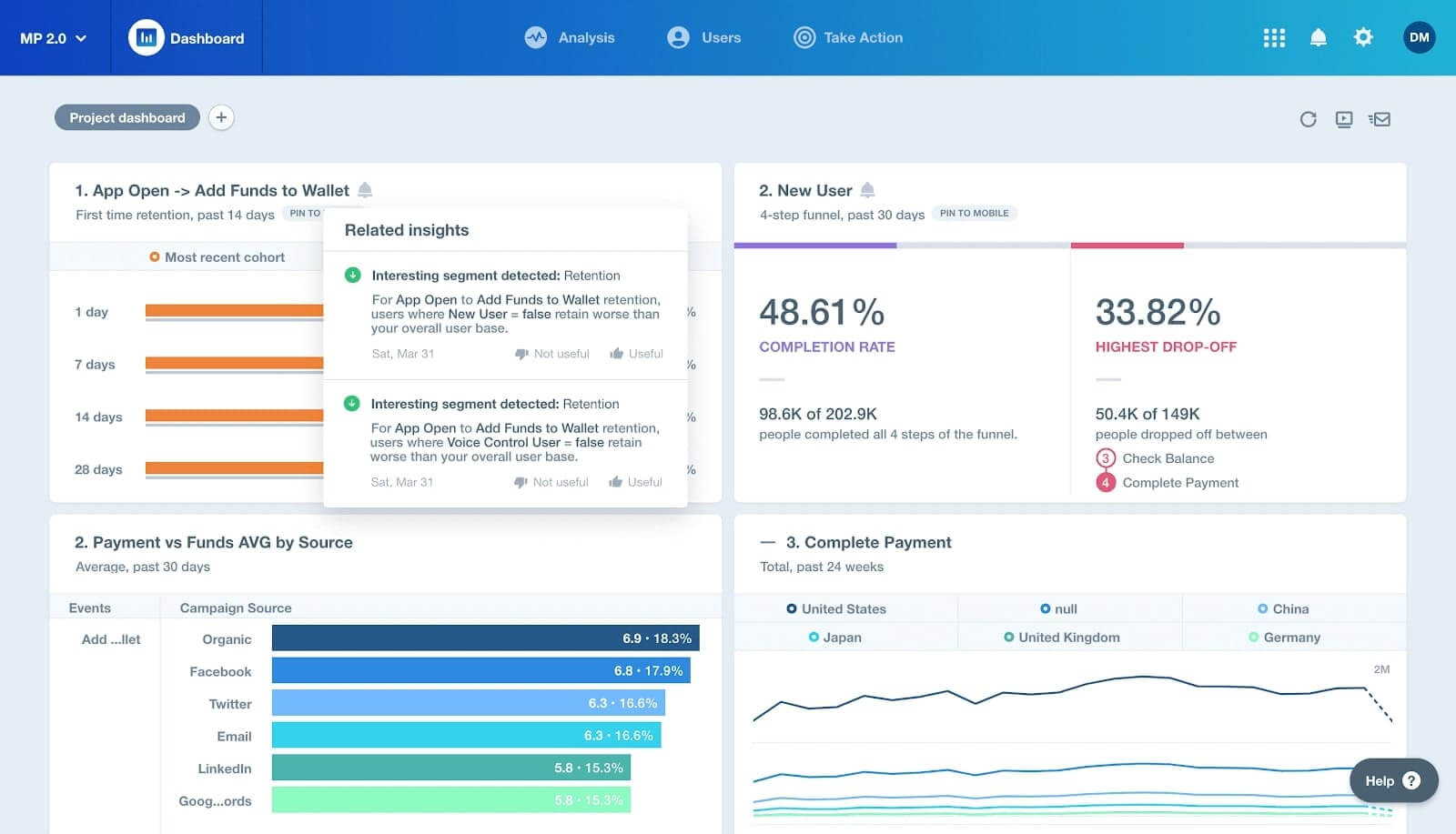 Analytics — a perfect ending of a perfect technology stack. It used to be difficult. But not this time. Unlike GA there's no need to take a special course to master Mixpanel. Just set up the code on your website, choose events, and start real-time monitoring.
Why it's useful: Mixpanel provides you with all the functions your product and marketing teams need. With this tool in your martech stack it's easy to analyze the experience of your website visitors, applications users, and improve it accordingly. No programmers? Not a problem for Mixpanel. The product code is easy to set up. Excellent at cohort analysis of the user behavior over time, catching errors, and debugging.
Bonus: Go deeper into the analytics of your website visitors' behavior — integrate Mixpanel with Dashly. Set the events you wanna track on Dashly to analyze them in Mixpanel.
Price: $24 per month, forever free plan
Alternative: Kissmetrics, Google Analytics
What about a Content Management System? We won't be repeated, WordPress is the best option for this goal.
[interaction id="5f6923f4b9ea182a07f2ed6f"]
Collect your perfect martech stack
Let's summarize all the options we offered for your marketing tech stack into a table:
Tasks
Solutions
Marketing
automation
–
Dashly
$29+/month
–
SEO
Serpstat
$69+/month
Ahrefs
$99+/month
ScreamingFrog
$190/year
SMM
Hootsuite
$19+/month
SproutSocial
$99+/month
–
CRM
LessAnnoying CRM$15+/month
SalesForce
$25+/month
ZendeskCRM
$89/month
CMS
WordPress
free
Wix
$8-$24/month
Joomla!
$99+/month
Project
management
Trello
$9,99+/month
Asana
$13.49/month
Wrike
$9.80+/month
Analytics
Google
Analytics
free
Mixpanel
$24+/month
Optimizely
$4.166/month
Read also: Intercom alternative: Why is Dashly a good choice?
The magic wand for your business
When we were children, some of us dreamed of having a magic wand. I also believed it would solve all of my problems. And you know, nothing changes. Children grow up, become marketers, and still dream about that magic wand. Of course, it has been a bit transformed. And now this dream turned to an all-in-one solution to fit all marketing needs. But for now, it's still a dream.
No matter how full-fledged the marketing platform is, it hardly solves all the tasks of marketing, sales, support equally good. Something will suffer, for example, SEO, ads, SMM, landings, your budget. So the solution is marketing tech stack: collect ultimately connected tools for each of your business needs.
The secret is to choose the tool that covers not one, but several tasks. Like Dashly that serves lead generation and nurturing goals for marketing, sales, and support with.
One tool to streamline 80% of your teams' workflow. Isn't it magic?
Now it's time to explore.
Martech stack FAQ
What is a marketing technology stack?
It's the suite of tools and technologies for streamlining and speeding up marketing processes along each step of the marketing funnel: collect leads, personalize communication, support, analyze the campaigns' results.
How to choose the right marketing tech stack
Start with business goals and convert them into a strategy. Evaluate the marketing tools you used previously. Think about each step of how your team will reach it and try to speed up the process with the right technologies. The more connected tools you have, the better.
Who should own what in the martech stack
Usually, the decision-maker is a CMO, CEO. But a manager, who will use this tool, also influence the choice.
When is it time to reevaluate the martech stack?
The start of the next OKR period is perfect (quarter). But still, marketing technology reevaluation could be twice a year when you plan company's global goals and strategy to reach them.
How to get to know the
experience with a marketing tech stack
The best option is to consult the marketing teams, experts in your niche, what tools they use, how they choose it.
And, of course, subscribe to our marketing blog 🙂
Subscribe to our blog updates and learn how to convert more visitors into sales!
Thanks! Now check your email to confirm the subscription