When business is quite green, each lead is worth its weight in gold and each requires an individual approach. But as the business grows, the number of leads increases; they come from different sources: some of them come from word-of-mouth, while others come from paid search advertising. Some of them know exactly what they want, some of them know almost nothing about the product. The business is short of hands to process all leads qualitatively, and business owners are starting to lose leads.
Lead management is a step-by-step process of dealing with leads in order to increase conversion at each stage of the funnel. In the course of lead management, we get contacts of potential clients, qualify them, collect more data about them and warm them up to lead to the purchase. More often than not, this happens automatically.
Let us remind you that leads differ depending on their readiness to make a purchase.
Cold leads (prospects). So far, they are exploring the market and trying to determine if your solution is suitable for their problem. Not yet interested in your product, can easily leave and not buy anything.
Warm leads (suspects, marketing qualified leads). They are inside a funnel and interested, but will not necessarily buy. Most likely, they have done some action: filled out a form, downloaded a lead magnet, added products to favorites. They are usually dealt with via marketing.
Hot (sales qualified leads) leads are ready to make a purchase. Most likely, a user has seen your training materials, understood the value of the product and has already seen the rates. They can make a purchase decision and have a budget for it. The contact of this lead can be passed on to the sales manager or led to payment.
Lead management is needed to prioritize the work with leads depending on their interest, to distribute the marketing team's efforts, to bring interested leads to purchase, and not to lose leads. This is most frequently done via CRM and the funnel. This is a long process; the more customers and the longer the decision-making process, the more complex the process is. Let's see what happens at each stage.
Disclaimer: we've prepared for you a short video about lead management. Check it out:
Read also: Customer engagement strategy template to create omnichannel campaigns
Lead capturing
First, we need to get the contacts of a lead, otherwise, it will be difficult to work. This is how you can do it: Configure a pop-up with an offering to leave contact data.
It's best to offer some kind of bonus for a subscription: a discount or a lead magnet. The task is to make an offer so that your potential customer does not close the pop-up and leave the website, but leaves a contact.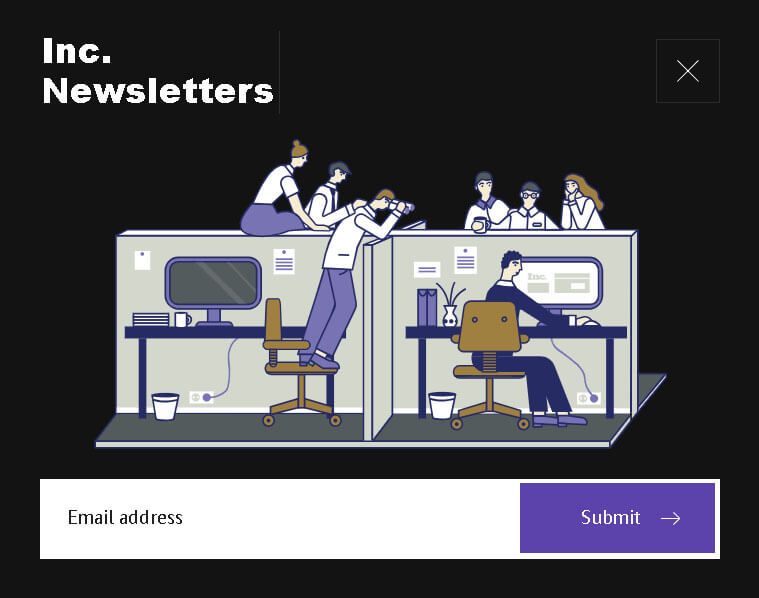 2. Gather contacts via the lead form on a website.
It is ideal if you are honest and immediately indicates the terms: warn users how often emails will come, what they will tell them about, and motivate them to subscribe via books as a gift.
3. Use a chat.
An automated message in a chat is less annoying than a pop-up window; you don't have to open it at all if you don't want to.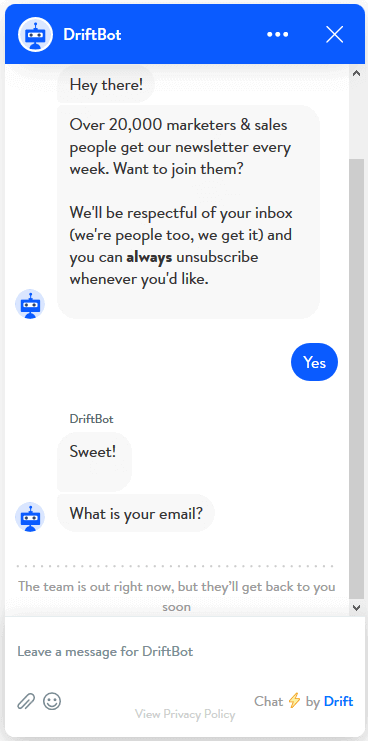 A chat can appear in response to the user's actions: when they entered the catalog, added the product to the shopping cart, or browsed a page for longer than 15, 20, 30 seconds.
Whatever way you use to capture leads, the most important thing is to eventually encourage the customer to leave their contact details. Show the benefits of working with you: use a lead magnet, offer a discount, a bonus, or a monthly subscription so that a potential customer can assess the benefits of your product.
Lead enrichment & tracking
When you have collected user contacts, it is time to learn more about them. Fortunately, this can be easily done automatically and quite legally.
Lead enrichment is the collection of additional data about your leads: their gender, age, social networking links, place of residence. This information will help you segment leads and work personally with them in the following stages.
Dashly automatically collects data on geography, that is, the country and the city; name and email, as well as the first traffic source, can be recorded from UTM tags.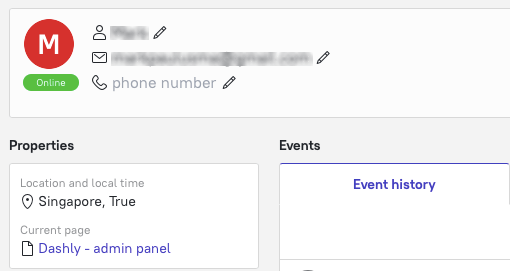 In addition, you can configure the collection of user properties; for example, upload a list of viewed items or items in the cart to the card.
If you know something about the customer, you can add data manually: for example, enter the phone number in the corresponding field or add a page in social media.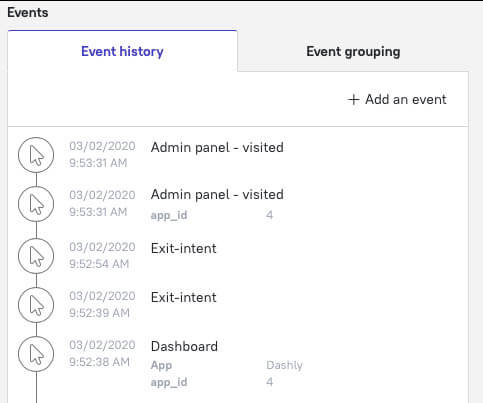 Lead tracking means tracking the actions of the leads on the website: which pages are viewed, which buttons are clicked, which messages are read.
That's where lead tracking might come in handy:
— segmentation (based on the data about user actions, they can be divided into different segments and offered different things);
— qualification (at this stage, we are considering if this is our customer and at what stage of the funnel they are, and then we decide whether to send this lead to salespeople or not);
— bottleneck detection (configuring funnels of the most common campaigns and see at what stage we can increase the conversion rate).
Now let's talk in more detail about how tracking allows you to segment leads.
We'll tell you again about the example of Dashly.  If you set up data collection, you can track the required events, and they will be recorded on your user card.
Read also: 10 conversion rate optimization tools to enhance your funnel and boost revenue
Here are examples of events that you can track:
visiting the page (for example, a person visited a catalog of tours in a particular region);
scrolling the page to the end (the user has finished reading the long read and now you can offer them an ebook on the same topic);
clicking on an element on the website (e.g. the calculator buttons for tariff calculation);
product view;
filling out a form (if a customer started signing up for a demo, but then bounced);
an attempt to leave a website.
Visitors with the same events can be combined into segments.
Example: Let's say you're holding some kind of event (meetup). First, collect data about those who visited the page of this event (event: visited the "Events" page), derive the segment. You can send a pop-up to this segment, collect contacts, and then send a special chain of emails.
Among them, there are those who have visited the event page several times. Probably these visitors do not understand something; so you need to explain them. Create an event "a user visited the event page more than 2 times", derive a segment of such users, send them an auto message in a chat with an offer to help.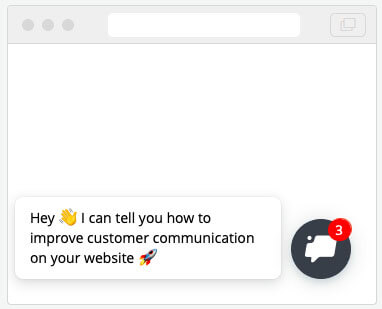 Interaction campaigns with the lead are formed on the basis of the results of both enrichment and tracking, i.e. properties and events related to each client are taken into account.
Here are some examples of standard scripts that use information about events and user properties:
an email with viewed products;
an email related to the abandoned shopping cart;
an email about an unfinished registration;
a chat message inviting a user to learn more about the features they were interested in;
a pop-up with an offer to sign up for a demo;
a pop-up in case of order cancellation;
a subscription email when a user visits the website again, etc.
You can quickly configure these and other campaigns in the "Ready-made campaigns" section. There we have created typical auto messages, formatted them, selected segments, and terms of sending. We have recently published an article where we selected and described convenient ready-made campaigns for you.
Read also:
15 best lead generation services to grow your base in 2023
The 36 statistics on how chatbot for businesses grow your revenue in 2023
The secret weapon of your competitors or Why you should focus on customer service first
3-step guide on inbound lead qualification: how to qualify inbound leads on autopilot
Lead qualification, lead scoring
It's time to find out to what extent a lead is your potential customer and at what stage of the sales funnel they are.
How to obtain the information? You can do this automatically via lead tracking that we have been talking about earlier.
If you can not figure out the interests of the visitor, you can ask directly. Ask which category of goods or services is more interesting to the user: one webinar or long training, rafting or hiking, clothing for work or home apparel.
Questions to help qualify the lead:
Does the user look like your target?
Will their problem be solved after buying from you?
Can they make a purchasing decision?
What can help or discourage a customer from buying?
Which actions have already been taken by the lead (whether they have visited the website once or several times; whether they downloaded the free material or subscribed to the newsletter)?
Trigger pop-up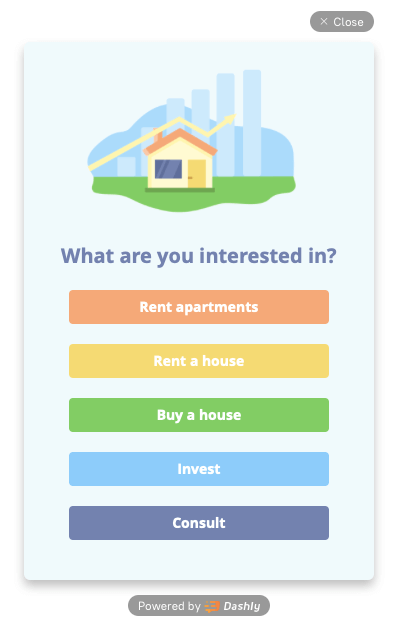 It's best to offer some kind of bonus for a subscription: a discount or a lead magnet. The task is to make an offer so that your potential customer does not close the pop-up and leave the website, but leaves a contact.
2. Qualification on the website
If you have target landing pages for each job (jobs-to-be-done) done by your service, you can lead users to a suitable landing page from the main page and thus qualify them.

3. Trigger message in a chat
If you work in the segment with a high average order value (real estate, cars, etc.), you can most likely afford to communicate with each customer personally. To do this, you can run an auto message that will involve the customer in the dialogue, and then the agents will qualify it and lead to the purchase. If you have the chatbot setup, you can do it automatically.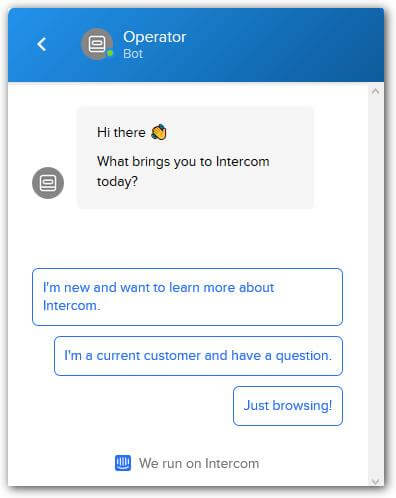 4. Lead scoring allows grouping leads based on the existing data on them. You can give points to leads depending on their actions on the website.

Events can be assigned a different number of points. For example, downloading a lead magnet can earn a user +10 points, and downloading a price list for services can earn +30 points. You can also reduce the number of points; for example, if a user unsubscribed from the mailing list, you can withdraw 10 points from him or her.
Depending on the number of points, you can sort users by the level of interest, separate warm leads from cold ones. This is especially true for businesses with high checks and long transaction cycles.

Collecting a certain number of points may indicate an increased interest of the user; thus, you can start working with them personally, warm them up, and pass their leads on to salespeople.
Lead nurturing
This means direct bringing to a sale. It is most convenient to warm up the leads with interesting and useful content (webinars, courses, blog articles).
Here are some instruments for warming leads up:
1.Emails
Emails are room for creativity. Based on the data you have collected during the lead enrichment, tracking, and qualification, you can select the appropriate campaigns and customize emailing to suit your users' interests.
2. Web push notifications
After agreeing to receive notifications, the customer will receive current offers. It is convenient for news, promotions, updates, and new blog articles.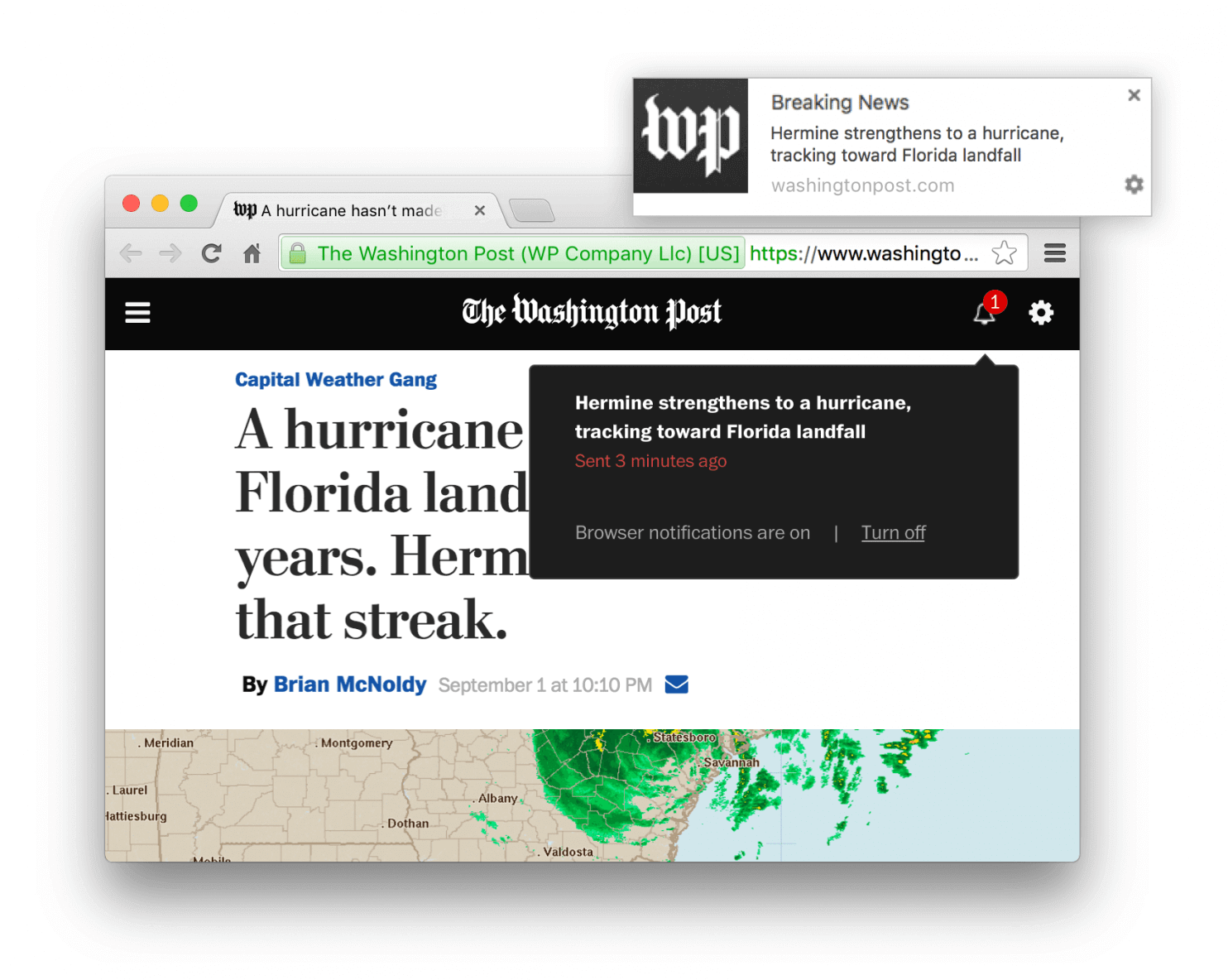 3. Chat messages
This method suits well to convert users to use features and immediately consult on them, offer certain materials while the user is on the website, and of course, offer help. It is convenient to use this channel if you do not have user contacts, but you want to share something.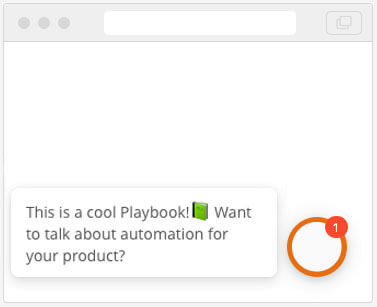 4. Messages in messengers
They are suitable for limited-time promotions, burning offers, the essence of which can be placed in one line. That is, it is better to send promotional messages with specific prices and reminders of the end of the campaign and special offers through this channel. If the audience is diverse in age, but, for example, close in terms of the geographical location (within the city), this is all the more successful solution. A message on the phone will be noticed and read quickly.
Read also: 17 Zendesk alternative services and 13 live chat alternatives to try this year
5. Messages on social media
In all social media, you can set up a form to collect contacts, and in addition to the customers' contacts to which you will be able to send messages in the future, the forms contain fields for selecting a product or service. That is, in the end, you will be able to send the most relevant information to the customer. You can set up a messaging campaign with bargain offers and materials and send it automatically to those who have signed up for updates.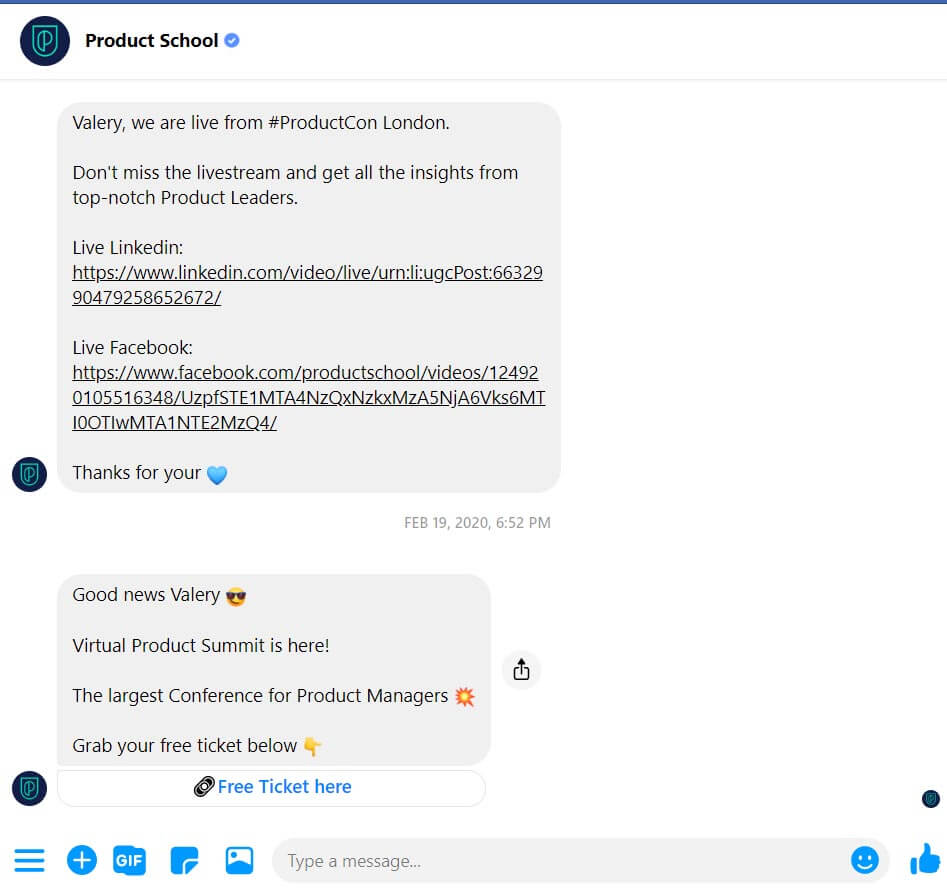 Specifics of the business. For example, when selling online courses, it is more convenient to use WhatsApp or Telegram to create chats for students there in the future; for online stores, emails with coupons, promotions, discounts are more relevant; and as for groups on social media, automatic messaging with offers is more convenient.
The main thing is to show the customer the value of your product or service.
Wrapping up
The article contains best-case campaigns or almost everything that can be done with a user. Let's recollect what these campaigns are:
lead capturing — lead generation;
lead enrichment and tracking — here we gather additional user data and track their actions;
lead qualification and scoring — at this stage, we are segmenting leads and sorting them according to their interest and the funnel stage;
lead nurturing — here we warm our leads up via useful content.
If you select the right service, lead management can be done automatically. This will help you unload salespeople and not miss leads.
How's lead management working out for you? What tools do you use? Tell us in the comments ☺