Lead generation is a complicated process. You can spend years building a lead base for your business and nurturing these leads to purchase. 
Together with Dashly chatbot platform team we recorded lead generation tips videos on lead generation. Each video covers the basics about lead magnets you need to know. 
The main element of lead generation is a lead magnet.
What is a lead magnet?
A lead magnet is a kind of freebie that you offer to your customer in exchange for their email address. Lead magnets aren't just the best way to collect emails but also introduce your product. In the future, you may nurture these leads and convert them into buyers. What else can a lead magnet do?
Create trust. People see your expertise and see that you're a professional in the industry
Generate more shares — when people find the information interesting, they generally share this with their friends. This way you can get a bigger audience
Qualify lead and understand if they're a good fit for you
Want to launch a lead magnet already?
First, you need to learn the theory about lead management.
P.S.: We've recorded a short video on lead management in case you don't have time to read an article:
What is a lead management
Lead management is a step by step work with visitors that come to your website. There are four main steps you should pay attention to when collecting leads. 
Here are the main things you should know about:
Lead capturing
How to start lead generation, types of leads you can get, and ways you can grab leads 
Lead tracking 
…And how it can help you with segmentation, inbound lead qualification, bottleneck detection. Also, you'll learn how user tracking on website can help you with the next steps of working with leads (using campaigns examples).
12 Rules for Making a High-conversion Email Campaign
We've just sent you an email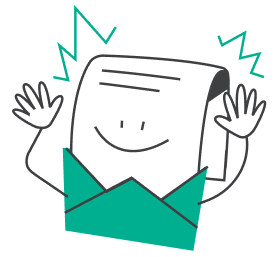 Read also:
👉 How to use lead generation chatbot for your website
👉Lead nurturing platform for your revenue growth
👉 12 types of marketing nurture campaigns
Lead nurturing
Here, you'll learn why businesses need lead nurturing, and what instruments will help you with lead nurturing.
And a little bit more info on lead nurturing in case you wanted to go deeper into this:
From theory to practice
Now, let's talk about the particular types of lead magnets.
In this video, we collected the 13 most useful types of lead magnets that you can use to collect leads:
Checklists — why checklists are great and how to create them,
Cheat Sheets — what is an advantage of cheat sheets and why they work,
Guide — there are lots of them, but generally, this is something like '5 Ways to Do X',
Toolbox or a list of services like best live chat software, knowledge base tools, etc. — this may be straightforward or highly detailed,
A set of templates — you may offer some templates in exchange for their email,
A web application or a free plugin,
Audio/PDF/Infographics and the ways to turn your expertise into a lead magnet,
Audio file or a podcast, or how your audience may get your content even on-the-go,
Newsletter. A great newsletter collects a great audience,
Previews or summaries of book chapters — a useful way to collect leads for those who sell informational products,
Notifications on your next releases — a great way to capture emails from website visitors for product companies,
E-book — this is a more complicated format of lead magnet. You may collect considerable knowledge in your field, but also this may be a collection of stories and so on,
Reports/studies/data — this type of lead magnet is not the best one for the top of the funnel but works great for the middle of the funnel,
An invitation to a closed community – this is a kind of access to something unique and professional. Again, this will be useful for those who are already in your field. What is the most pleasant is that you don't have to produce any content, as the community generates it itself.
Here are some more types of lead magnets to place on the user journey online. Check it out:
Educational lead magnets — if a user wants to learn something, they should leave their email first,
Entertaining lead magnets — not only entertaining but also informative ones,
Bottom of the funnel lead magnets — bonuses and discounts for those who have almost made a decision to buy from you.
Watch the video to find more info on these types and examples:
Read also:
What should you pay extra attention to?
Indeed, on mistakes other marketers did. We've collected the 8 most common mistakes when creating lead magnets, and how you can avoid them.
That's all the basics about lead magnets you need to know. Now you can start practicing lead generation in a smarter way. We wish you high conversion rates and loyal clients ❤️
Read also: