The end of the world has not come yet and life goes on; we've collected some interesting cases for you about how businesses adapt to difficult times, how business processes have changed, and what useful practices can be adopted from them.
New sales channels
Many companies have been hit by the need to close offline stores because of the pandemic. As a result, they had to find new ways to keep in touch with customers and make sales over the Internet.
Local Chinese cosmetic brands reacted quickly and moved online because even before the pandemic they were actively developing digital promotion channels.
For example, the mass-market beauty brand Perfect Diary transformed all consultants into online makeup experts and engaged over 10 000 WeChat communities to personally communicate with customers and make sales.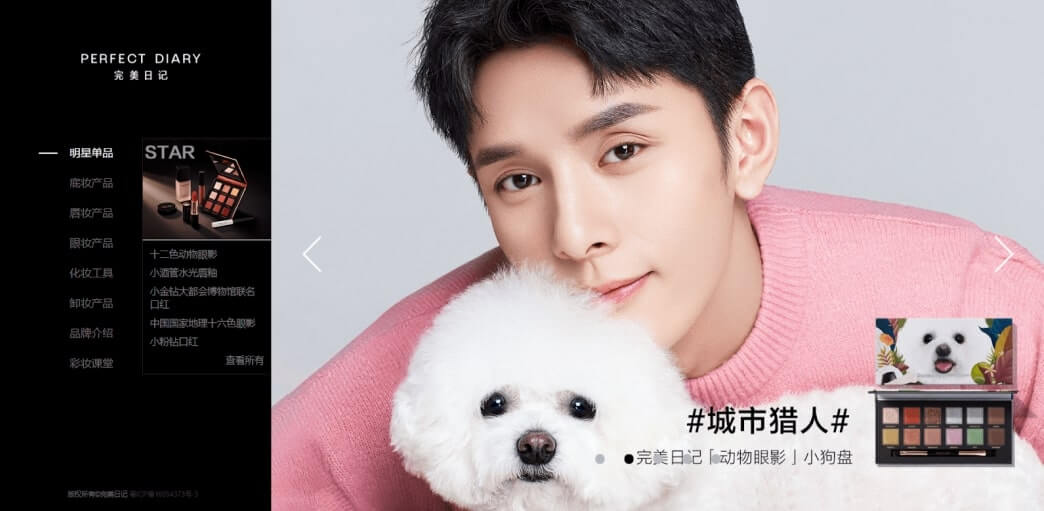 Care cosmetic brands Kans and One leaf have invested in sales via social media; nearly 4,000 beauty consultants generate content for the WeChat Moments newsfeed and make sales in group chats.
Read also: The secret weapon of your competitors or Why you should focus on customer service first
The international brand Lancôme also uses WeChat for sales: the company has created an official WeChat business account for its beauty consultants to build direct connections with customers.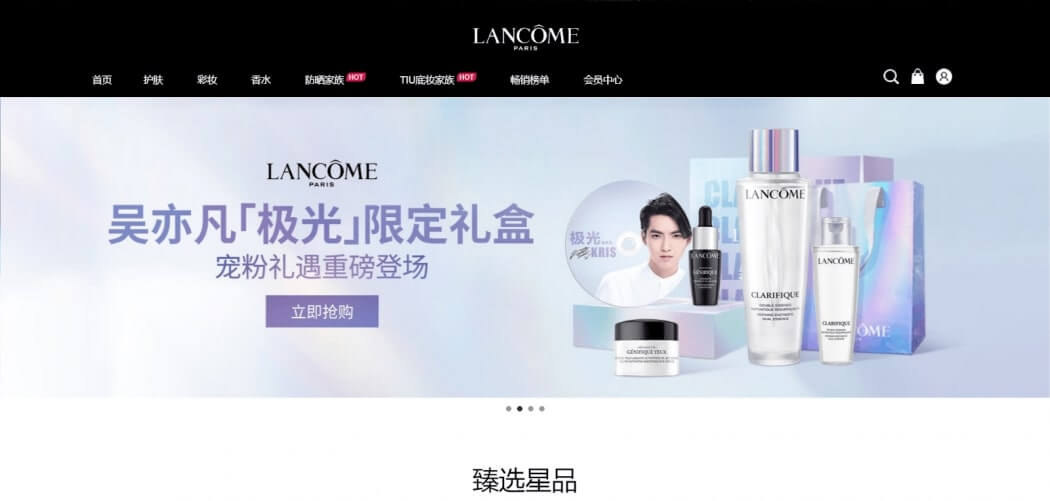 When changing sales processes, it's important not to forget about employees and to help them adjust via new rituals, rules, and motivation systems. For example, China's largest lingerie manufacturer, Cosmo Lady, moved sales to WeChat and developed a program aimed at increasing sales via social media. The company has created a sales rating for everyone from the CEO to managers that motivates employees to work more efficiently and sell more.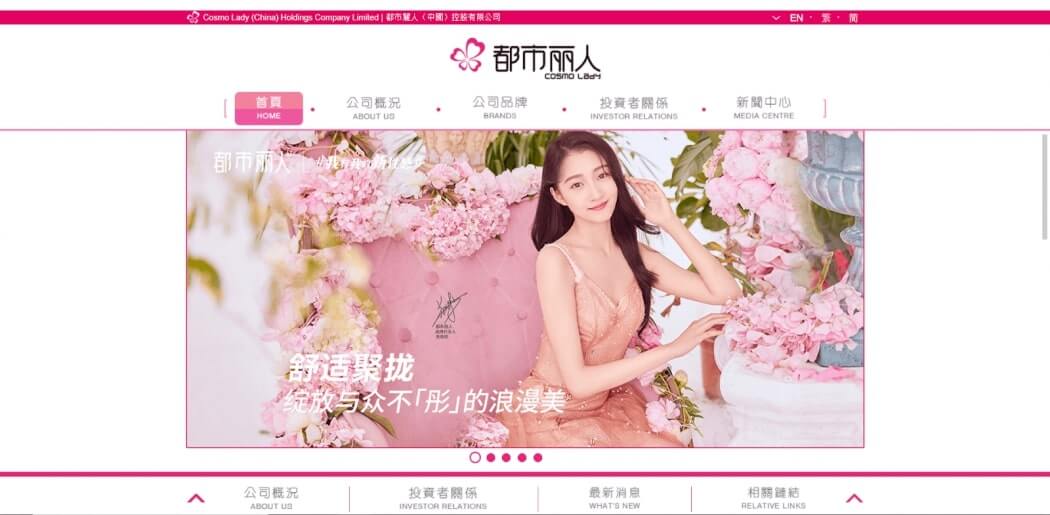 Real estate agencies are also adjusting to sales over the Internet. A description on the website is not enough for such major purchases; it is important for the buyer to look at the object live and understand whether they are ready to make a big-budget purchase. The "33 Elephants" real estate agency holds remote apartment tours online. The customer can view the apartment or several apartments via the panoramic shooting and ask the real estate agent all the questions without leaving the house.
Shawn Ryder, owner of Shawn Ryder Digital told us about the way his clients adapt to new circumstances:
I work with automotive dealers on marketing — they have had to switch gears quickly in the last month or so. There is a lot more focus on eCommerce for them to ensure that customers are given options to select a vehicle to meet their needs. The industry has been behind for many years and now is forced to play catchup and quickly.
All dealers now need to ensure that they have an option for allowing people to do some digital retailing on their sites. Building out ways for people to select vehicles, have it brought to them and finance it online to in turn be delivered to them as well.

Shawn Ryder, owner of Shawn Ryder Digital
Marketing stake
The world has changed radically for your customers, and it is time to review your marketing strategy and focus on the new lifestyle and consumer habits of your customers. For example, APAC, the producer and distributor of Budweiser Brewing Company beer lost its usual points of contact with users after the closure of night clubs and restaurants. Due to this, the company has concentrated on developing online trade and events that you don't have to leave your house to attend.
The list of changes is impressive, Budweiser Brewing Company has:
rearranged promotion in adjacent industries;
launched new online events for customers: daily DJ set broadcasts and online gaming events;
brought digital influencers into sales;
rearranged their marketing strategy and made it revolve around home delivery;
merged delivery with their loyalty program to stimulate repeat purchases during lockdown;
brought the most loyal customers and employees into stimulating sales: they act as brand ambassadors and coordinate common purchases for their neighbors.
Read also: The 36 statistics on how chatbot for businesses grow your revenue in 2023
The iHeartRaves is having the same problems. iHeartRaves is selling rave outfits at music festivals, which are postponed or canceled as the Coronavirus spreads. Brian Lim, iHeartRaves founder&CEO, told us what's happening to his company:
We are pivoting in a couple of ways. First, we are shifting our marketing from mostly festival clothing to focus now on other uses of our clothing such as lingerie or loungewear. Second, we've started designing face masks and for each mask that is purchased, we will be donating one non-printed face mask to nonprofits supporting those on the front lines. We are receiving thousands of orders and are excited to help anyone we can!
The demand for goods which reduce stress levels is increasing, and To the Cloud Vapor Store case proves that:
We have a perfect story to tell on this. Our online store of cannabis vaporizers has seen insane growth with sales near doubling and sales in big cities under quarantine shooting up 200%

Tyler Browne, owner of To the Cloud Vapor Store
This is a magnificent story: sales in an online shop selling vapes for marijuana increased twice, and the number of purchases in big cities where a big number of people are on quarantine grew by 200%.
Besides rebuilding marketing strategies on the territories which suffered the most from the pandemic attacks, companies can pay attention to the less affected by COVID countries. 
If you have an international audience, you need to bear in mind that your best performing countries are subject to change. You might consider shifting and keeping away from waste marketing in some of the hardest hit countries and toward those with fewer COVID-19 cases. Also If you're using any countdown in promotions it's probably a good idea to do not use these in your website or email marketing communication. Panic buying has been a big problem for many — a countdown in your email marketing may come across poorly.

Erico Franco, Inbound marketing manager at Agencia de Marketing Digital 
Read also: 17 Zendesk alternative services and 13 live chat alternatives to try this year
Megan Marrs, the founder of K9 of Mine, points out the importance of careful and accurate marketing. 
Marketing during the coronavirus is tricky. On one hand, you don't want to seem insensitive to the fear and frustration people are feeling — or even worse, come off as a fear monger who is feeding off of people's panic. Just be careful to not make light of the situation, while also trying not to seem too grim. Generally, the tone you'll want to aim for is resilience and optimism. Aim for the silver lining!
Megan also has shared a couple of insights on how the values of their customers have changed during the crisis: they have to spend all their time with their families, and you have to think how your product can help their families unite. You should also think about increasing their interest in education.
Educational products and resources are especially powerful. With so many people uncertain about the future of their jobs, any educational materials that could potentially set someone up for a new career or could build upon their credentials will be in high demand and easy to promote.
Read also: 15 best lead generation services to grow your base in 2023
New customer interaction formats
Companies from the service sector are also moving towards consulting or education. For example, The People's Bank of China did this: over 44 000 thousand spectators have watched the first three episodes of an online show where the leading investment bank managers shared their insights about the conditions of the market, discussed the impact of the virus on the economy and shared their advice.
Another case:
For the first time in its 70 years of existence, "BoConcept" has made its catalog available for online purchases. A group of virtual designers consults their customers in Skype and Zoom etc.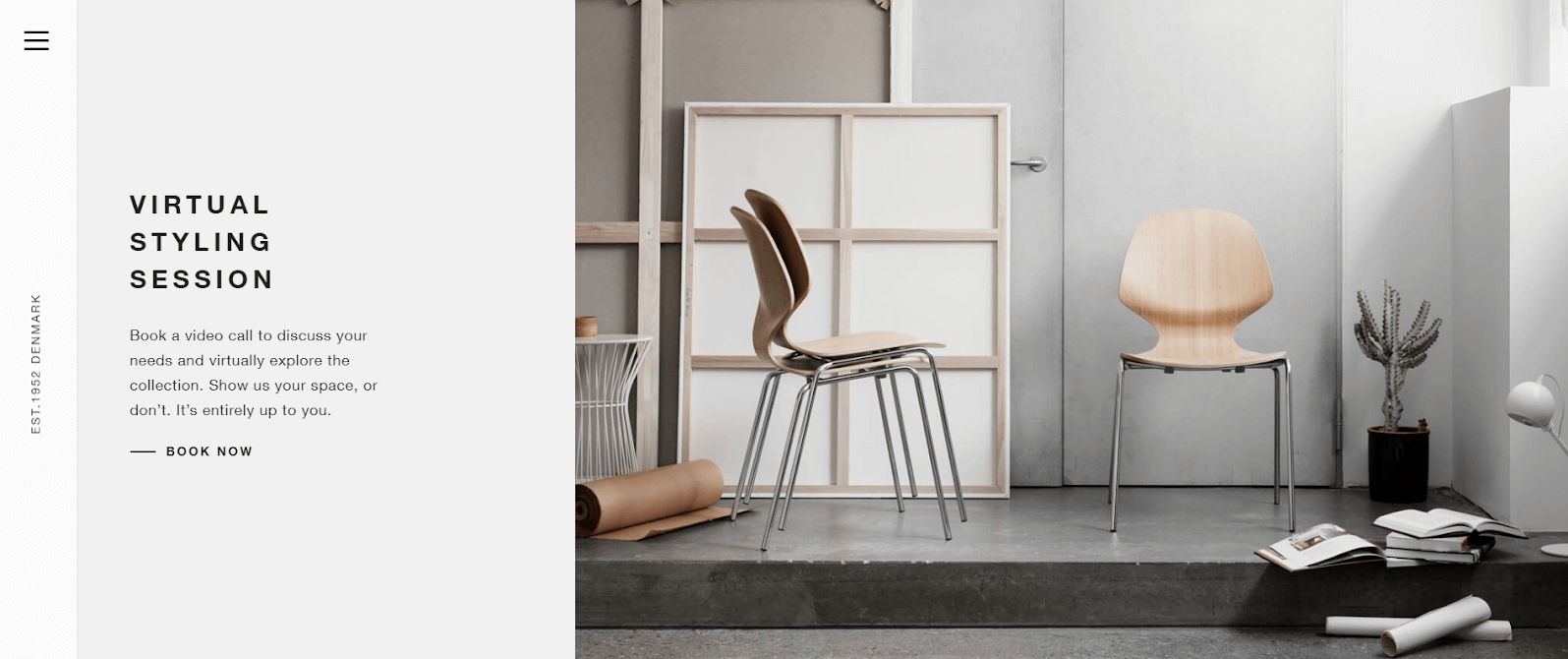 BoConcept also added a live chat and pop-ups to make it easier to contact the local shops managers and a virtual shop with 3D examples of its furniture to check how it suits the interior. 
Fitness companies offer their users extended trial versions of online classes on the Internet and within their applications. Most likely, new customers who now work out at home with the help of video classes and applications will develop new habits and need to continue such training even after lockdown.
Read also: 10 conversion rate optimization tools to enhance your funnel and boost revenue
New downloads and registrations for workout applications have increased by 80-250% in recent months, and all companies that provide an excellent user experience can anticipate a high level of engagement and continued relationships with these customers even after the crisis.
Education moves online as well: the programming school chain "Algoritmika" has shifted schools in 25 countries to online learning and only lost 10% of students, and the "Synchronization" lecture center has canceled offline lectures, launched new online courses, shifted all employees to work out of office, and quickly boosted sales.
Conclusion: acquire new customers via online events, extended free versions and accesses, improve the customer experience so that they stay with you even after the lockdown.
Convert more visitors into buyers using these ready-made campaigns
Thanks! The map is already in your inbox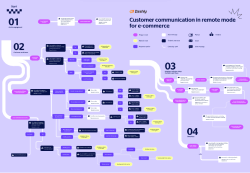 Improved customer support
Quality customer support is especially important to preserve the loyalty of existing customers and not to lose new ones. Especially if your product, plans, or terms of use are changing, and customers have many questions.
The owner of CBDiablo Sam Williamson noted that the amount of inquiries from their clients has increased since the beginning of the pandemic.  
We've noticed a significant increase in the number of customer queries we're dealing with — emails, calls and messages on social media. We believe this is because everyone is slightly more on edge at the moment, and customers are keen to really understand what they're purchasing at the moment to ensure no unnecessary spending. We've had to rope in some extra help for this, but we're happy to do so as we understand why our customers need it.
Customer support is initial when it comes to the crisis-like situations connected with their online orders. The owner of society and the author of the book "Broken to Peace" NeeJay Sherman shared their experience.
Due to the conditions related to COVID-19, the increase in Domestic and Express (e-commerce shipments), and the restrictions imposed on shipping, as a result, shipping will be significantly delayed. The transition had been difficult, but I pride myself on transparency and make sure to continuously update my customers.
Read also: Customer engagement strategy template to create omnichannel campaigns
Let's consider the case. The Chinese Ping An Bank supports the fight against coronavirus through the Do It At Home project. The bank's customers can use any financial services through Ping An Pocket Bank application: basic banking operations, asset management, insurance, currency exchange, and others.
The bank's support service uses artificial intelligence to advise users around the clock, even when call processing centers are closed and personal communication becomes impossible.
By the way, the consulting company McKinsey advises you to:
analyze user inquiries to make the support service more flexible and efficient;
segment and allocate support inquiries by channels to reduce average inquiry processing time and give priority to more important and target customers.
Conclusion: revise working processes of the support team, use dialog analytics, knowledge base, and a qualifying chatbot to facilitate the work of support agents, and devote more time to the most target inquiries.
We hope you'll be alright and able to develop your business no matter what. Find out how Dashly can help you with this.