25 Growth Hacking Books to Skyrocket Success
Discover the secrets of rapid business growth from a growth marketing expert. What people to hire, how to manage a team, launch experiments, what tools to use, and a list of proven examples to inspire you.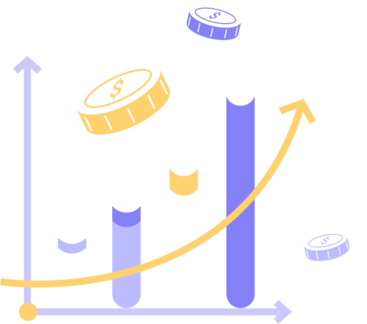 Part 12: 25 Growth Hacking Books to Skyrocket your success
Taking your business to new heights is, indeed, a tall task (pun intended!). In this article we've handpicked 25 growth hacking books that will guide you through the journey to transform the way you think about marketing, customer acquisition, and scaling your business. 
These insightful reads are packed with tried-and-tested strategies, real-world examples, and valuable tips from growth marketing experts. So, grab a cup of your favorite beverage, settle in, and let's dive into these game-changing growth hacking books that will put your business on the fast track to success.
Growth Hacking Books Compilation
Here's a short table we've compiled of all the growth hacking books mentioned in this article. We'll talk about each of them in detail below. 
Hacking Growth: How Today's Fastest-Growing Companies Drive Breakout Success, by Sean Ellis and Morgan Brown
Explosive Growth: A Few Things I Learned While Growing To 100 Million Users — And Losing $78 Million, by Cliff Lerner
Startup Growth Engines: Case Studies of How Today's Most Successful Startups Unlock Extraordinary Growth, by Sean Ellis and Morgan Brown
Growing Happy Clients: Our processes & experiences for growing fortune 500 corporates & the fastest growing scaleups, by Daphne Tideman and Ward Gasteren
Product-Led Growth: How to Build a Product That Sells Itself, by Wes Bush
Read also:
Growth Hacking: Silicon Valley's Best Kept Secret, by Raymond Fong and Chad Riddersen
Growth Hacker Marketing: A Primer on the Future of PR, Marketing, and Advertising, by Ryan Holiday
Traction: A Startup Guide to Getting Customers, by Gabriel Weinberg and Justin Mares
Secret Sauce: The Ultimate Growth Hacking Guide, by Austen Allred and Vin Clancy
THE BAMF BIBLE — Top 25+ Growth Hacks from 2017, by Josh Fechter
The Growth Marketer's Playbook: A Strategic Guide to Growing a Business in Today's Digital World, by Jim Huffman
Hooked: How to Build Habit-Forming Products, by Nir Eyal
Ready, Set, Growth hack: A beginners guide to growth hacking success, by Nader Sabry
Read also:
Lean Analytics: Use Data to Build a Better Startup Faster, by Alistair Croll and Benjamin Yoskovitz
Contagious: Why Things Catch On, by Jonah Berger
Viral Loop: From Facebook to Twitter, How Today's Smartest Businesses Grow Themselves, by Adam L. Penenberg
Zero to One: Notes on Startups, or How to Build the Future, by Peter Thiel and Blake Masters
The Paper Plane Plan: Growth hacking techniques especially for the B2B service industry, by Ross Davies
Growth Marketing Handbook, by Jon Yongfook
100 Days of Growth: Proven Ways to Grow Your Business Fast, by Sujan Patel and Rob Wormley
Don't Make Me Think, Revisited: A Common Sense Approach to Web Usability, by Steve Krug
Marketing for business growth, by Theodore Levitt
Food for Growth, by Geckoboard & Mention
Lean Marketing for Startups, by Sean Ellis
Scaling Up: How a Few Companies Make It…and Why the Rest Don't, by Verne Harnish
With this comprehensive list of growth marketing and growth hacking books, we hope you find something to your taste and needs, be it a hardcover, an audiobook, or even a free copy 😉 Enjoy the reading!