You've probably heard the term growth marketing being thrown around quite a bit lately, but do you truly understand what it's all about? 
In essence, growth marketing is the art and science of growing a business by optimizing and scaling its customer acquisition and retention strategies. It's a dynamic blend of data-driven techniques, creative thinking, and a laser focus on customer experience that drives sustainable customer led growth.
But let's face it — achieving growth is easier said than done. 
With so many moving parts, it can be challenging to know where to start, let alone how to navigate the maze of growth marketing tips and strategies. That's where growth marketing agencies come in. These experts can help transform your business into a growth machine, and today, we're excited to share with you a list of six professional agencies that have a proven track record of success.
So, grab your favorite beverage, settle into a comfy spot, and get ready to learn about these exceptional growth marketing service providers. We promise you'll be in for an enlightening ride!
Why turn to growth marketing services?
Expertise matters
While it's possible to assign growth marketing test tasks to someone within your company, it's often not their main focus or expertise. With this approach, getting results can take a lot of time and effort.
Growth marketing services have the time, resources, and expertise to deliver results for your business. Their primary goal is to help your company grow, so turning to a professional agency can make all the difference.
Proven results for budget approval
Securing a marketing budget can be challenging, especially when you're proposing new B2C or B2B growth hacking strategies with no guaranteed results. Growth marketing services make this easier by providing case studies and past success stories to prove their effectiveness.
By partnering with a reputable branding agency, your company is investing in a proven growth strategy rather than taking a chance on untested ideas.
Save time and resources
Launching a marketing growth strategy requires significant time and resources, from research and analysis to hypothesis testing and A/B testing. With growth marketing services, their team already has a set process and proven growth marketing tools to help you save time and achieve results faster.
Opportunity for in-house growth marketing
Working with a growth marketing agency can also provide opportunities for your own growth marketing team to learn and grow. Some agencies offer crash courses in growth marketing strategy, so you can launch and scale experiments on your own in the future.
Now, let's take a look at the top growth marketing services that can help boost your company's development 👇
Dashly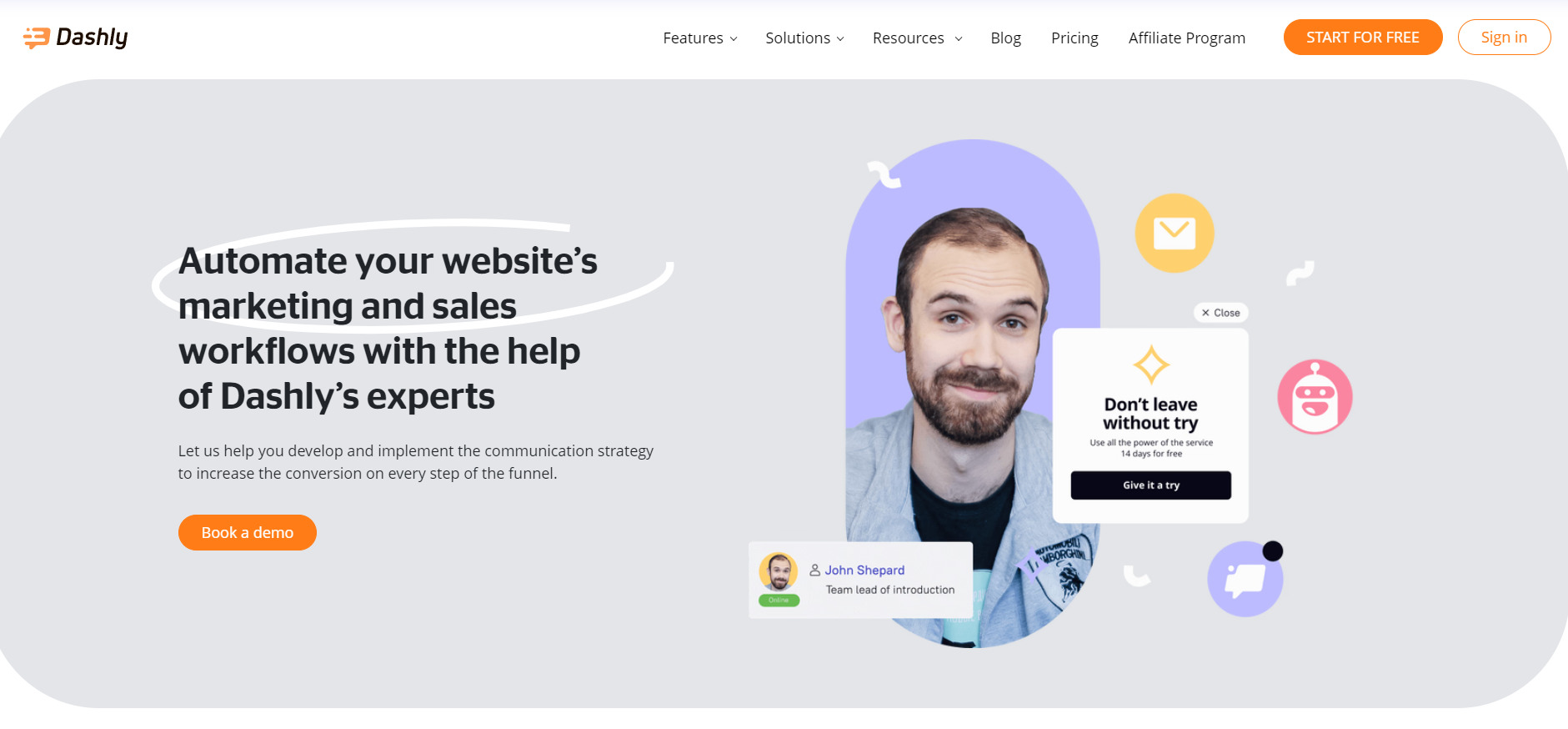 Meet Dashly, your new go-to conversational marketing platform that has your back, whether you're in marketing, sales, or support. This platform is a DIY dream, packed with loads of tools you can use to set up and seamlessly integrate Dashly into your existing tech stack. 
But hey, we know sometimes you're in a hurry to see those sweet results. Then, it's time to hire an expert team to save the day! They've got an impressive track record, with over 450 successful projects under their belt in the realms of SaaS, EdTech, and eCommerce.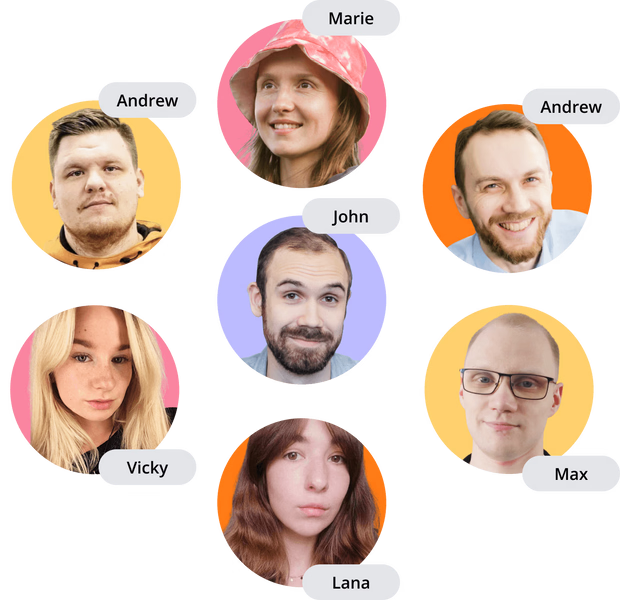 The dream team at Dashly includes an account manager, developer, marketer, data analyst, copywriter, and designer — basically, everyone you need to make your project a smashing success.
And the cherry on top? Instead of obsessing over driving more traffic to your website, they'll help you make the most of the visitors you've already got. Talk about efficiency!
Here's how it works 👇
Step 1
In a meeting with our marketer, we discuss the challenges you face, the goals you want to achieve and growth marketing metrics you want to boost, then the Dashly expert makes a solution proposal.
Step 2
Deep dive into data. The expert: 
Analyzes your sales funnel and product metrics framework;
Tracks how your visitors interact with your website;
Offers strategies for improving the efficiency of your marketing strategy.
One of the main tools for this step is website visitor behavior tracking.
Step 3
The design stage. Dashly expert works out growth hacking strategies tailored to your needs. Depending on the goals, the expert sets up:
Step 4
Experiments time! The expert A/B tests different campaigns to find out which growth hypothesis works the best. You don't have to monitor the results, the expert does it for you too.
Step 5
Wrap-up. The expert team reports on the results of the campaigns and gives recommendations on the further development of your strategy, needed growth hacking tools, etc. You get ready-made reports on each campaign. Use them to astonish the teammates and C-suite with your achievements 😉
Success stories of companies that hired Dashly experts
Skale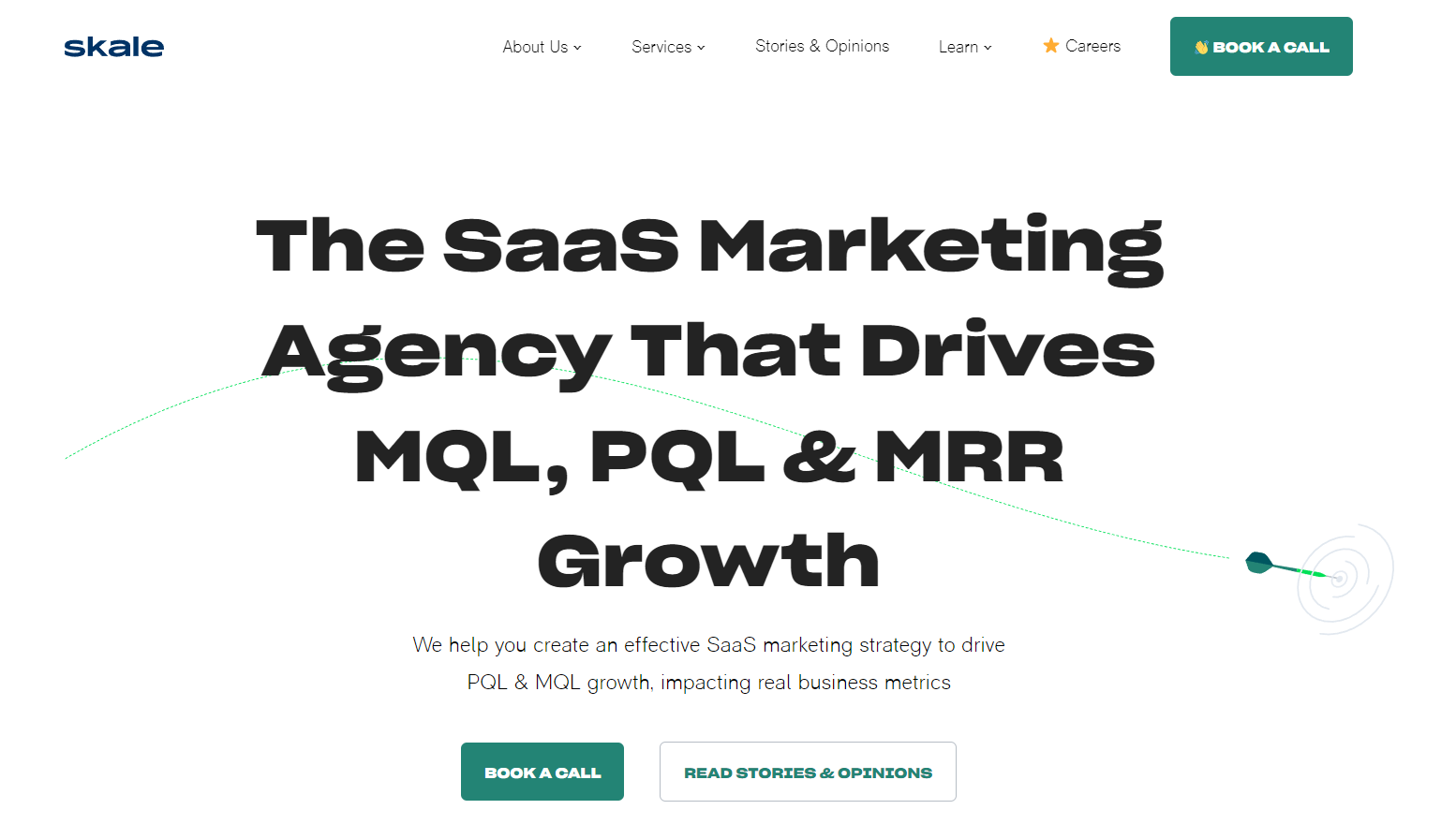 Skale is a growth agency for B2B SaaS brands specializing in: 
SEO and growth strategy; 
link building and outreach; 
technical SEO;
SaaS content creation;
conversion rate optimization (CRO).
Skale's team of experts from around the world focuses on building SEO growth engines for SaaS brands, with a goal of increasing pipeline and monthly recurring revenue (MRR) rather than vanity metrics like clicks and leads.
Skale's SaaS growth hacks have been proven effective through multiple case studies that showcase their revenue-focused approach. 
For example, Skale helped Piktochart win over industry giant Canva in just three months, and increased Slite's signups by 120% and clicks by 190% from non-branded organic search in just three months, resulting in a positive increase in new MRR.
With Skale's focus on revenue growth and their expertise in SEO and hacking growth in SaaS, they are the perfect partner for any B2B SaaS brand looking to take their growth to the next level.
Read also: Your Growth Marketing Strategy Template with guide and examples
Ladder.io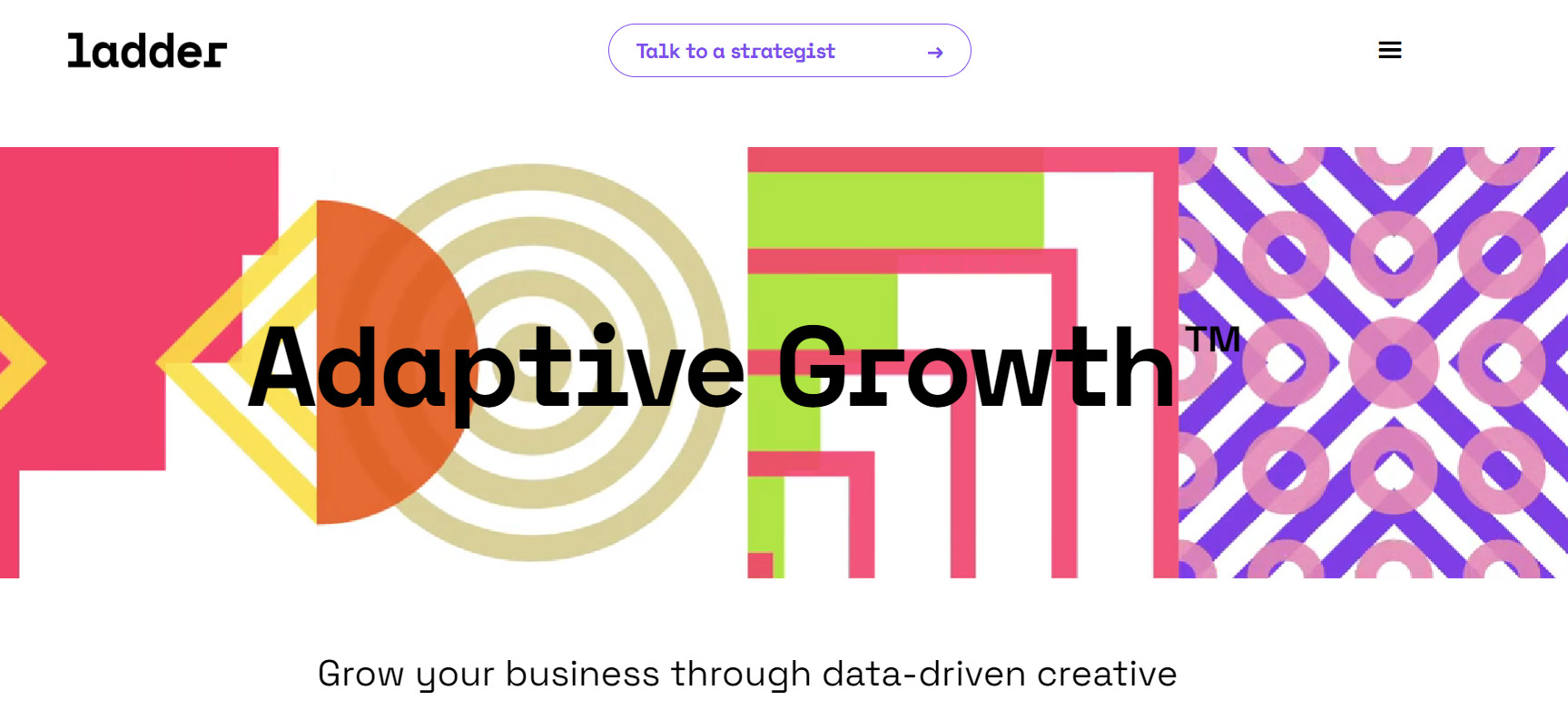 Ladder is a growth marketing agency that leverages machine learning technology in their B2C and B2B growth marketing. With thousands of hours of experience helping companies, Ladder's focus on data-driven strategies helps create a tailored approach to each case.
Ladder also takes a lean approach to growth, using minimum viable tests to drive as much growth as possible with minimal investment. Their past clients include Fortune 500 companies and Y Combinator startups like Facebook and Booking.com.
Money Dashboard co-founder Will Egerton-King credits Ladder with helping his company use their best features to drive revenue and achieve a great ROI.
So if you want to find a growth hacker for your startup (or a whole team of hackers), With Ladder's data-driven focus and lean approach to growth, Ladder is the perfect partner for any business looking to achieve sustainable development and success.
Read also: 25 Growth Marketing Books to Skyrocket Success
Tuff Growth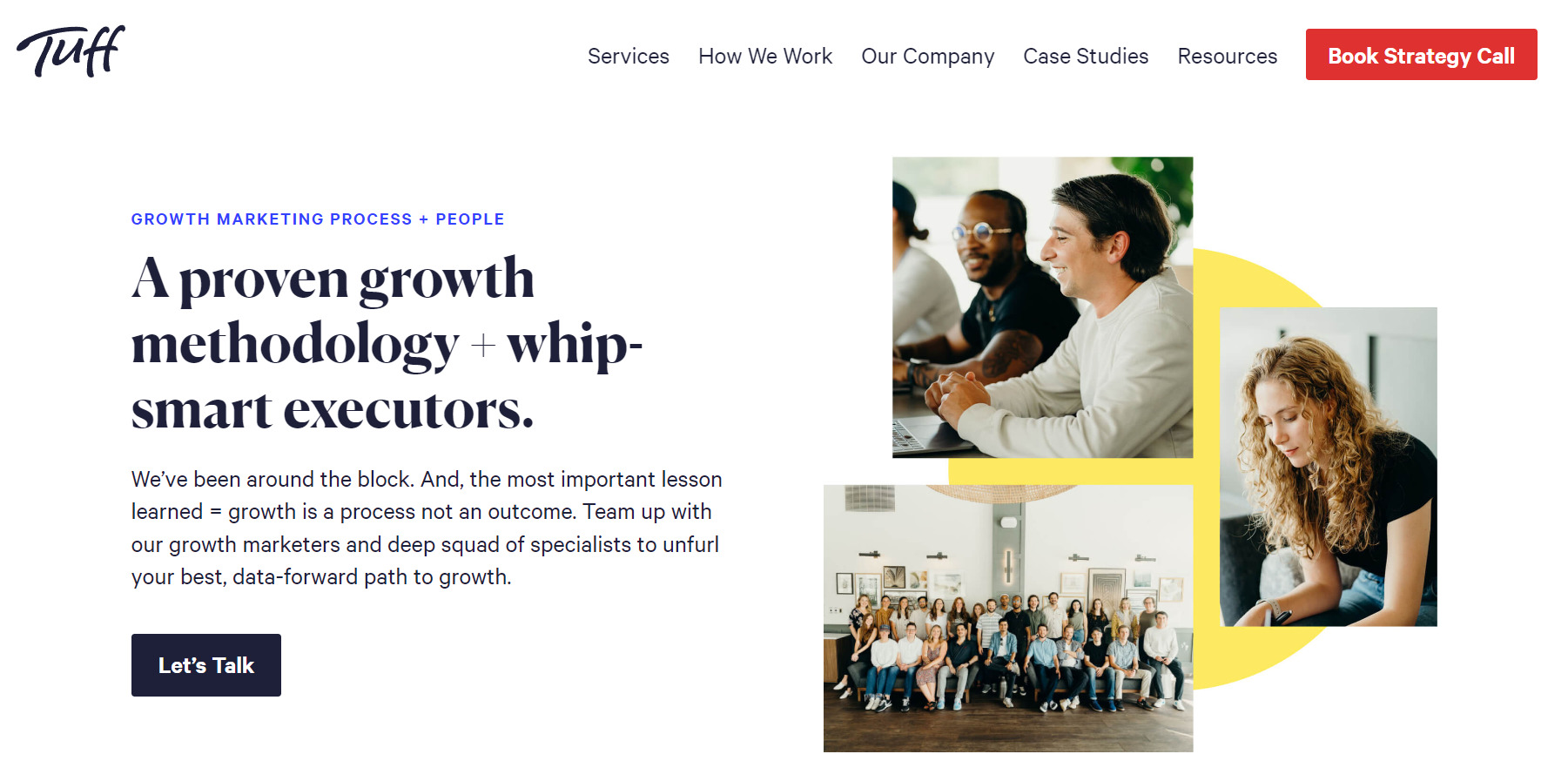 Tuff is a growth marketing agency that takes a tailored approach to creating the best growth hacking canvas for every customer. Rather than offering a one-size-fits-all solution, Tuff consults with your team and analyzes the data to come up with three growth strategies that are specifically tailored to your needs.
While Tuff has worked with companies of all industries and sizes, their expertise lies in eCommerce, B2B, and startups. One client described Tuff as "scrappy, strategic, and creative," highlighting their ability to come up with innovative solutions.
Numbers-driven businesses will appreciate Tuff's track record of consistently achieving a CPI (cost per installation) below the industry average. For example, they achieved a CPI of $1.53 versus the industry average of $2.07 for one app company and $1.07 versus $1.51 for another.
Tuff's website is filled with case studies with growth hacking examples and useful guides on how to listen to customers and understand growth metrics to achieve success. Whether you're a words person or a numbers person, Tuff's solutions and proven results make them an ideal partner for any team looking to boost their business growth.
Swidia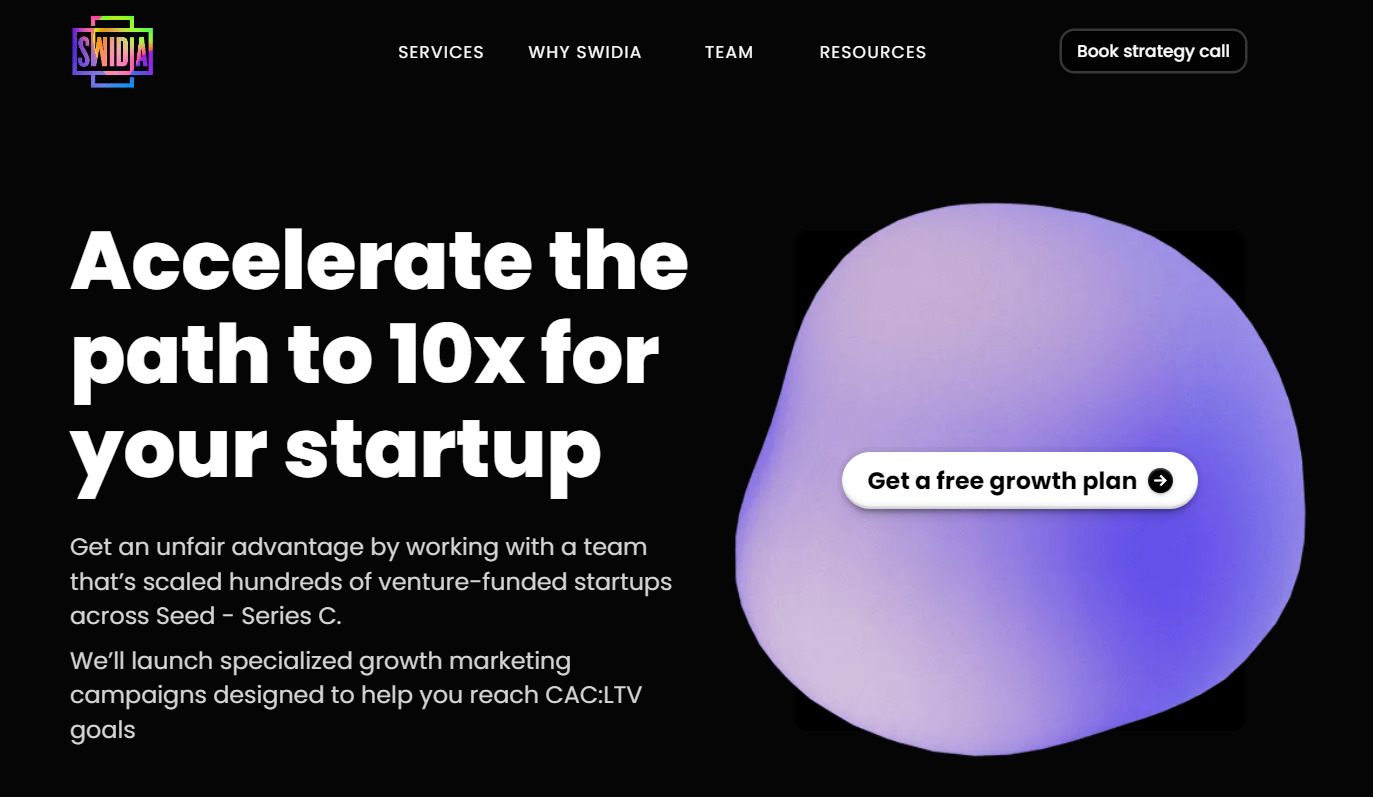 For startups, building a strong brand growth marketing foundation and implementing strategies to scale users is crucial. That's where Swidia comes in.
Swidia is a specialized growth marketing team with a hyper-focus on scaling users for consumer startups. They've played instrumental roles during the growth stages of Cameo, Radish Fiction, STEEZY, and many more.
Swidia offers three ways to help businesses get over the growth hurdle:
User Acquisition Team: Efficiently acquire new users and customers through performance marketing adapted to a post-IDFA environment.
Creative Studio: Drive action with champion creatives that meet both growth and brand needs, and get actionable creative insights to iterate and improve future assets/creatives.
Growth Studio (Corporate Innovation): Launch new ventures and design businesses with the latest growth approach tried-and-true on the frontline of venture-funded startups.
Swidia provides a group of experienced operators and specialists who become a true extension of your growth marketing team. You get everything to build a strong brand growth marketing foundation.
Relevance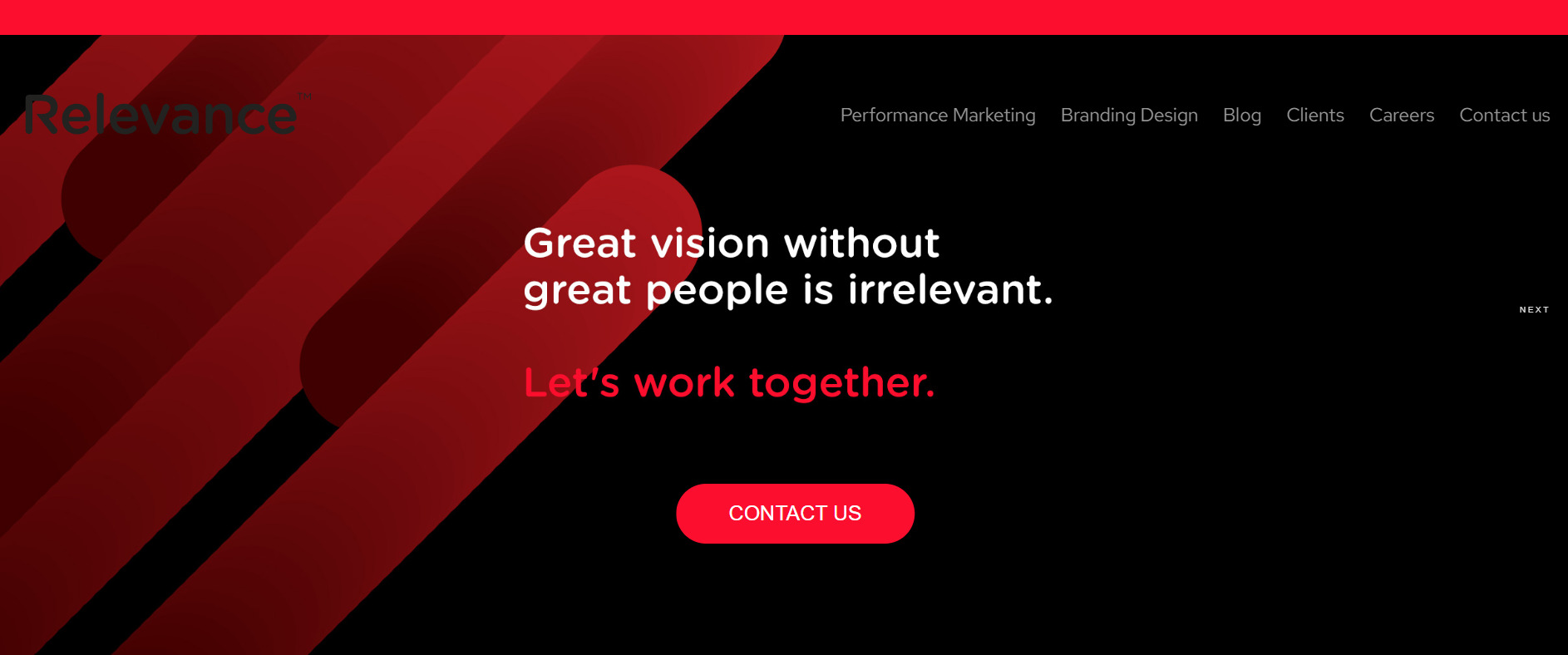 If you're looking to gain more brand visibility and win your place in the industry, Relevance is the growth marketing agency for you. They offer digital PR with SEO and content marketing to help your brand cut through the noise made by your competitors.
Relevance's goal is to create your own strategy and show how to execute it. Already have a solid strategy but need help with content promotion? Relevance can mix and match their services to meet your needs, making sure your name continually shows up in the right places and gets in front of relevant people.
Here are the main aspects the service can help you with:
WebAnalytics;
Google AdWords;
Social Media;
SEO;
Email marketing;
Creative writing.
Relevance expertise and proven results make them an ideal partner for any business looking to achieve sustainable growth and success.
18 business growth experts you should follow this year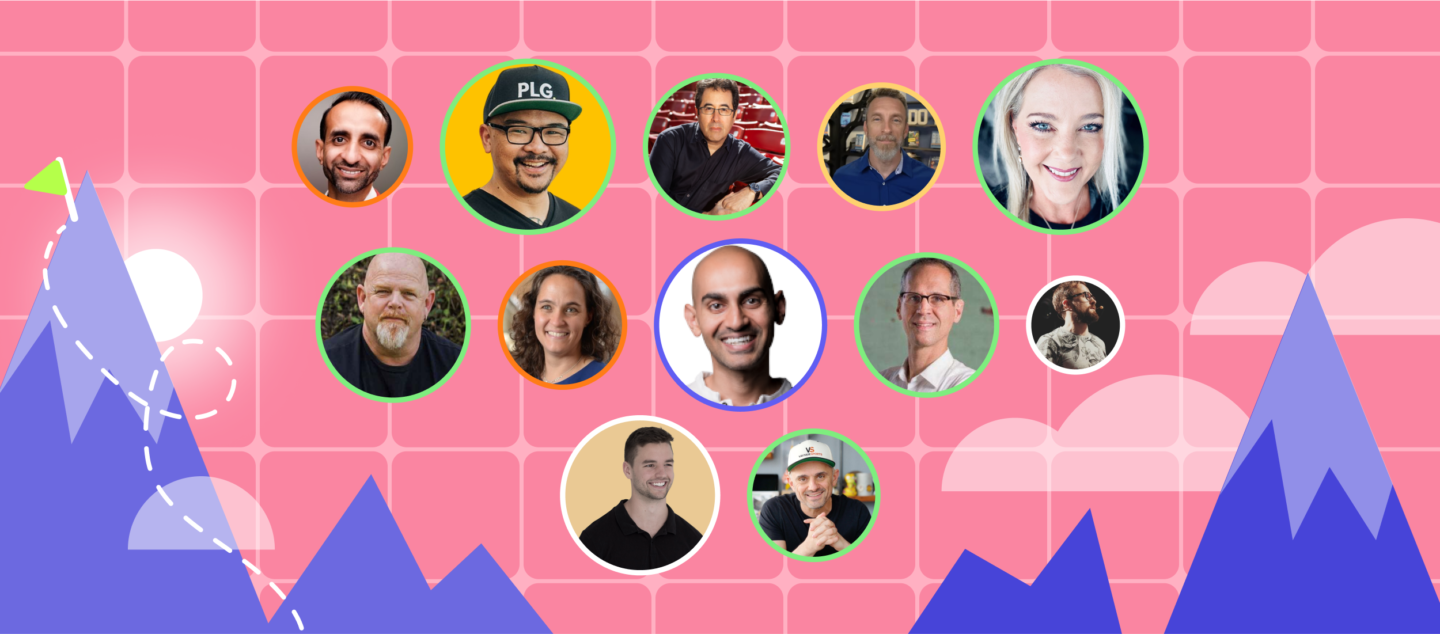 What are Growth Loops? How It Can Scale Your Company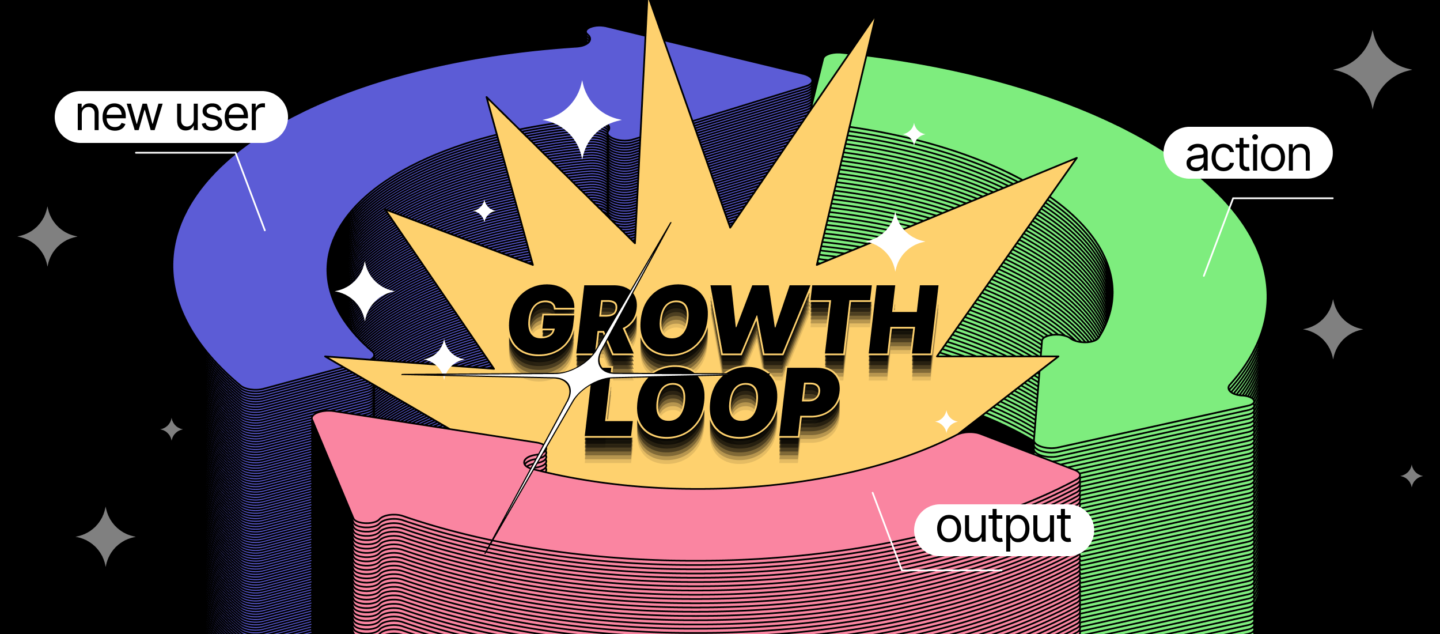 Product Led Growth Marketing: hack your product growth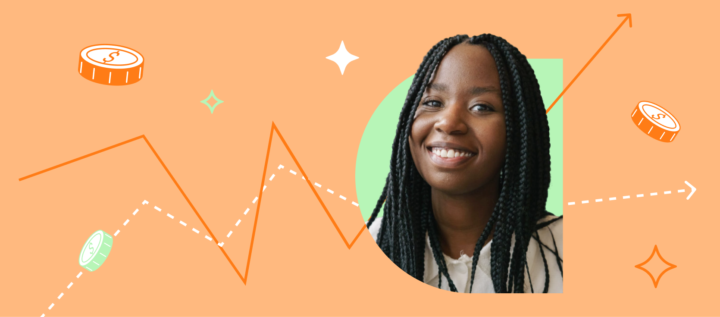 In conclusion
Growth marketing services can be your indispensable helpers when it comes to making data-driven decisions and launching experiments, especially if you lack experience.
As a result of their work, you can expect to receive:
Deep insights into your audience and sales funnel that you can use to make informed decisions;
Customized growth strategies and tools for implementing them;
The opportunity to learn from the agency's experience and build your own growth team.
If you're still hesitant, keep in mind that growth marketing services can help you save time and resources while delivering tangible results. By leveraging the expertise of experienced professionals, you can achieve sustainable growth and take your business to the next level.
Boost your business growth with Dashly
Dashly experts will:
Analyze your website;
Find bottlenecks and room for improvement;
Suggest growth hacking strategies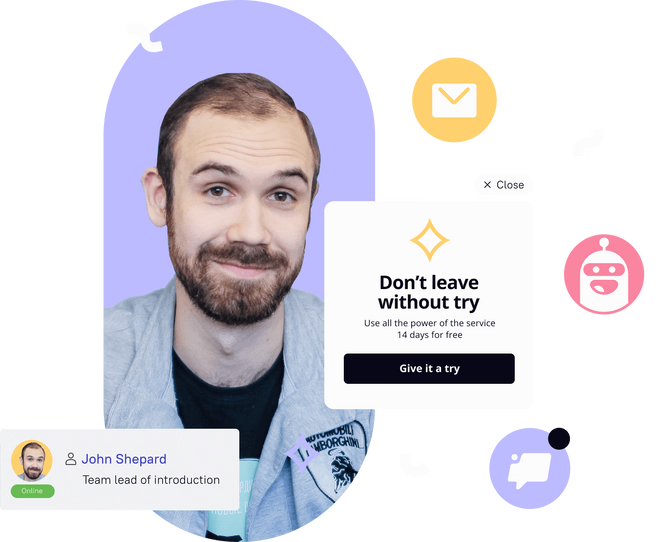 FAQ for Marketing Teams That Want to Optimize Their Growth Strategy
Growth marketing is a process of increasing the overall success and growth of a business by optimizing every step of the customer journey. This can include actions such as lead generation, conversion, retention, and referral.
Why is growth marketing important?
Simply attracting new website visitors isn't enough to drive sustainable growth. Instead, businesses need to focus on optimizing their entire customer journey to maximize revenue and success. Growth marketing helps achieve this by focusing on every stage of the funnel.
How does growth marketing work?
In theory, the growth marketing process is straightforward:
Analyze your data and customer journey.
Develop hypotheses for growth strategies.
Find tools to implement these strategies.
Test different scenarios to find the most effective ones.
Scale successful strategies.
However, in reality, it can be time-consuming and challenging to find the right tools and strategies. This is why many businesses turn to growth marketing services for help.
Or look for inspo! If you need fresh ideas for your experiments, check out our growth marketing playbook with over 40 marketing campaigns from Dashly and our customers.
What are growth marketing services?
Growth marketing services are companies that specialize in data analytics and growth strategies. These agencies work closely with businesses to optimize their entire customer journey, from lead generation to referral marketing.
Why turn to growth marketing services?
The answer is simple: to save time and achieve greater success. Growth marketing services offer several benefits, including:
Access to proven-effective free growth hacking tools and strategies.
Expertise and experience in running tests and achieving results.
Collaborative, transparent processes to ensure success.
Who are growth marketing consultants?
Growth marketing consultants are experts in the field who provide guidance and support for businesses looking to optimize their growth strategy. They can help businesses develop a tailored growth marketing plan, launch hypotheses, and provide ongoing recommendations for success.
Read also: