Ever wondered what it's like to peek behind the growth hackers' curtain? Well, buckle up! I'm the skipper at Dashly's Growth Team and I've got some secrets to spill. Arm yourself with our most impressive growth marketing case studies straight from our playbook!
Cutting to the chase — these are tales of cunning tactics, cunning tools, and pretty darn good results. Sketches of how we've driven businesses from various sectors, SaaS companies included, to pump up their marketing game and reach those exhilarating milestones.
Through this breezy read, we're letting you in on the nitty-gritty of how we collaborate with our customers. It's about creating sterling strategies and celebrating stellar outcomes.
And guess what? We're going to reveal our backstage magic — the strategies and stories of success. So get ready to dig deep into how we've woven growth into our clients' stories. These bite-sized nuggets of wisdom could be the spark you need to level up your own game!
Yup, every business is its own beast, but when we face it together and learn from each other, that's where you find the real growth. Let's dive in!
Skyrocket marketing lead generation
+1,152 leads growth with a chatbot growth marketing case 
One of the customers' case studies Dashly is working on is a school aimed at film production. When folks browse through their site investigating different courses, decision-making isn't typically a rapid process.
And the fix for this?
The crew behind the digital academy figured out the preferences of the site visitors and assembled their contact details for the sales people. This opened the gateways for them to connect with the potential leads and offer guidance in selecting the most fitting course.
Qualifying leads emerge as a vital element in hacking growth as it lends you a meaningful understanding of your intended crowd.
So, they decided to integrate a Dashly chatbot on their online platform to:
👉 Kickstart chats with the guests;
👉 Put forward qualifying queries;
👉 Compile contact numbers.
This collected data is then transported to amoCRM, arming the sales folks with all the info they need to give potential students a ring and make a suitable course suggestion.
The payoff? They achieved 1,152 leads growth in a mere five months.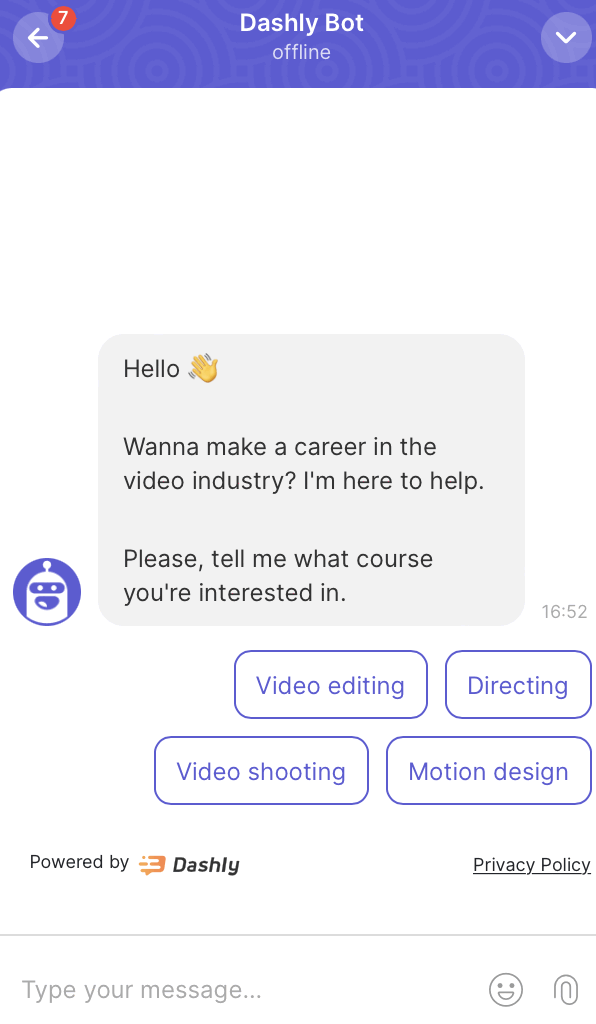 +12% target leads growth with pop-up quiz and chatbot
We're weaving the saga of Seamus Bennett (CEO and co-founder of KVR, a top-tier software development firm), who onboarded Dashly to turbocharge the lead qualification mechanics on his website, a strategic move to drive growth.
Sales heavyweights previously operated exclusively with those eager to swiftly fork out funds and dive headfirst into product deployment. But to amp up revenue and align with growth marketing strategies, the case required mastering techniques to engage with prospects requiring more nurturing time and not prepped for an instant buy. This marketing growth strategy is somewhat convoluted.
The mission of pushing for long-term sales may appear a tad alien to sales veterans whose monthly windfalls hinge on achieving preset sales targets. What's the remedy?
1. Lead qualification pop-up quiz on product pages (since its visitors are more ready to buy.)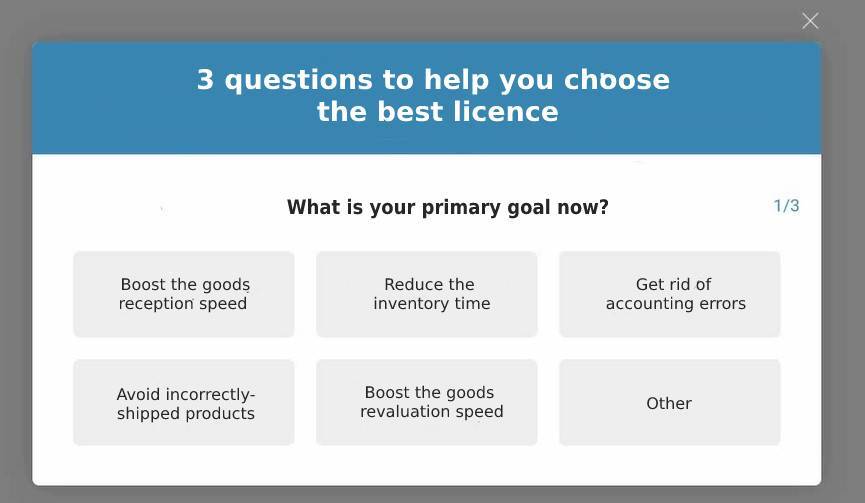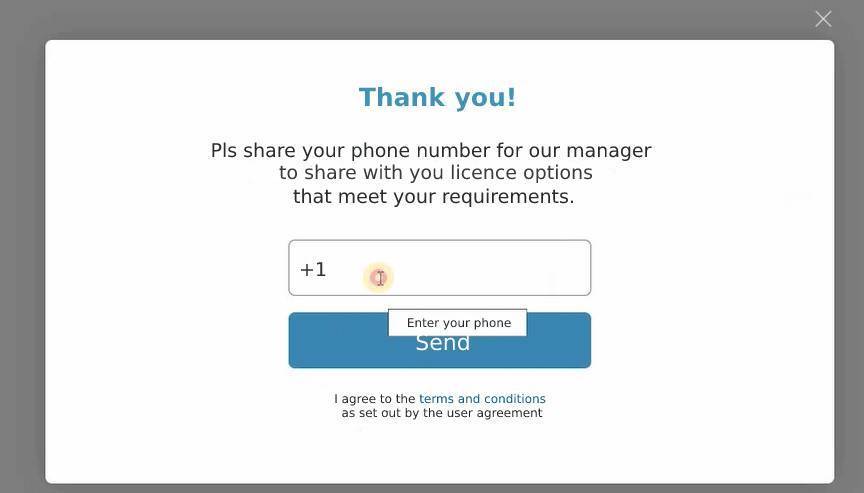 Thus, they can define leads that meet the ICP portrait and call them first. It's one of the best growth marketing tips.
2. Chatbot to capture and qualify blog readers 
Each reader browsing the content within the blog articles was given the chance to interact with a chatbot following the initial 30 seconds of their session. The outcomes for the company:
👉 An increase of 12% in orders due to the integration of engaging pop-up quizzes and the chatbot into their strategy.
👉 A solid 60% of orders originating from the quizzes and the Dashly chatbot are specifically targeted.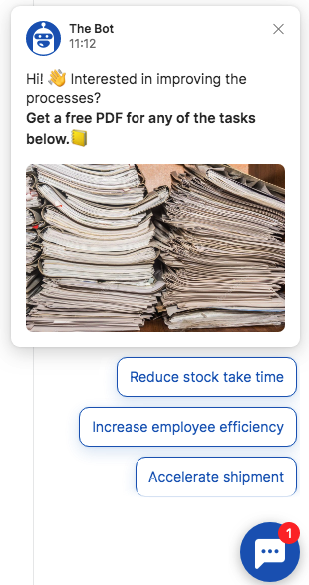 Grab a free template to tailor up your own growth marketing strategy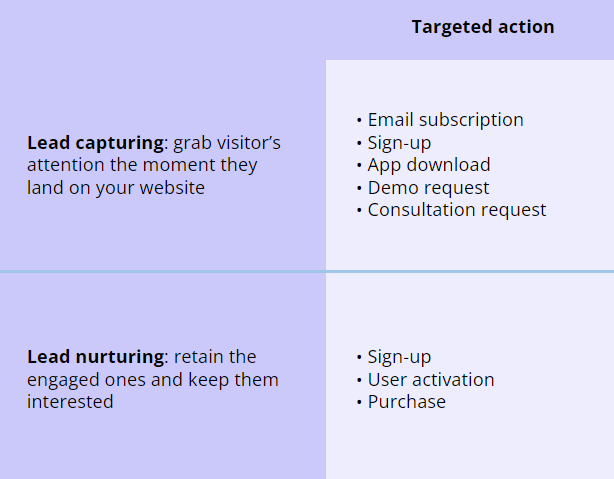 School for IT and Data specialists got +44% applications growth
This case study of Dashly client was grappling with an issue: An underwhelming number of applications on the course pages. A chunk of visitors bounce without sealing the deal, and inquiries of those who eventually do aren't attended to speedily by the managing crew. Hence, the anticipated uptick in key growth marketing metrics for their business remained elusive.
The fix?
Chatbot on the "Data Science from scratch" course page
The chatbot, snugly fit within the Dashly platform, doesn't suddenly prompt you to enroll for a course. Instead, it gently evolves into a lead qualifier, presenting itself as an assistant to help carve your education journey and manage personal career hurdles.
The impact made by this implementation in their product strategy: 
7.5% of users disclosed their emails,
5.3% parted with their phone numbers.
Chatbot on the "Data Science: Advanced course" page
This particular page is tailored for seasoned pros looking to carve a niche in this industry. Here, the chatbot's objective is to reinforce the fact that they've stumbled upon the perfect hotspot to satisfy their ambitions and elevate their abilities, perfectly aligning with the company's growth goals.
Leveraging creative marketing, the chatbot dangled the bait of a complimentary career guide, a savvy marketing tactic intended to coax leads into revealing their contact information.
The results:
👉 22,7% shared emails,
👉 15,5% shared phone numbers.
Marketing case studies on how to boost conversion into signup
+70% conversion onto sign-up with a chatbot 
Teaming up with Anthony, co-founder of an online platform for Instagram account growth, we tackled a case focused on this hiccup: incoming users ducked out before reaching the payment section. So what was the panacea for this marketing problem with room for growth?
They already had an enticing deal in place — an automated message paired with a free audit.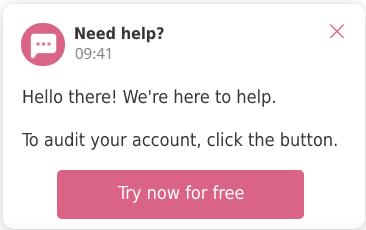 However, the original format of the deal wasn't exactly cutting it. To amplify the shift from mere browsing to actual signup, we proposed tailoring this offer around the distinct pain points of the customers, and rolling it out as an engaging dialogue with a chatbot.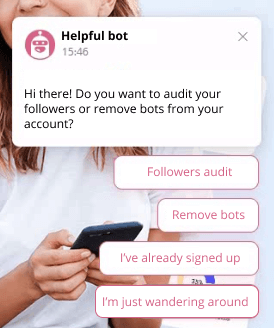 The result
Using a chatbot, they got a 70% growth in conversion to users signups. As for the overall funnel performance, it added 5% to the conversion to sign-up.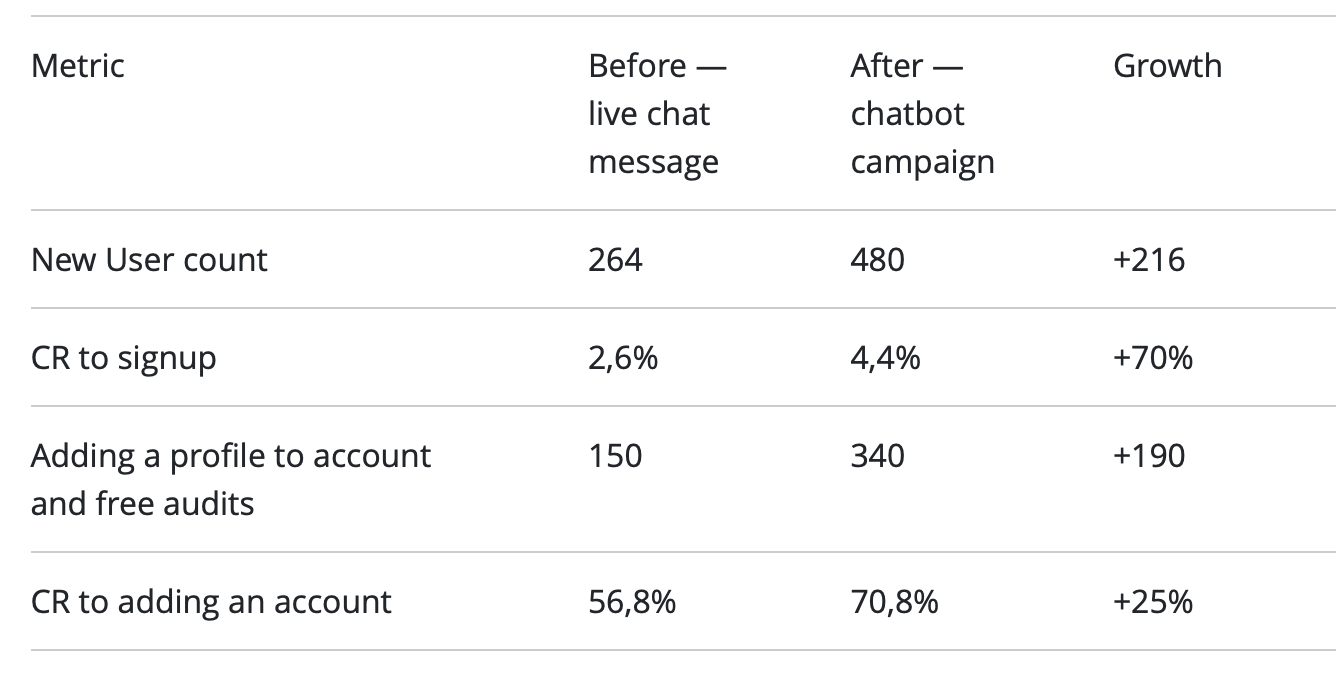 Get inspired with 100 growth ideas and boost your business development!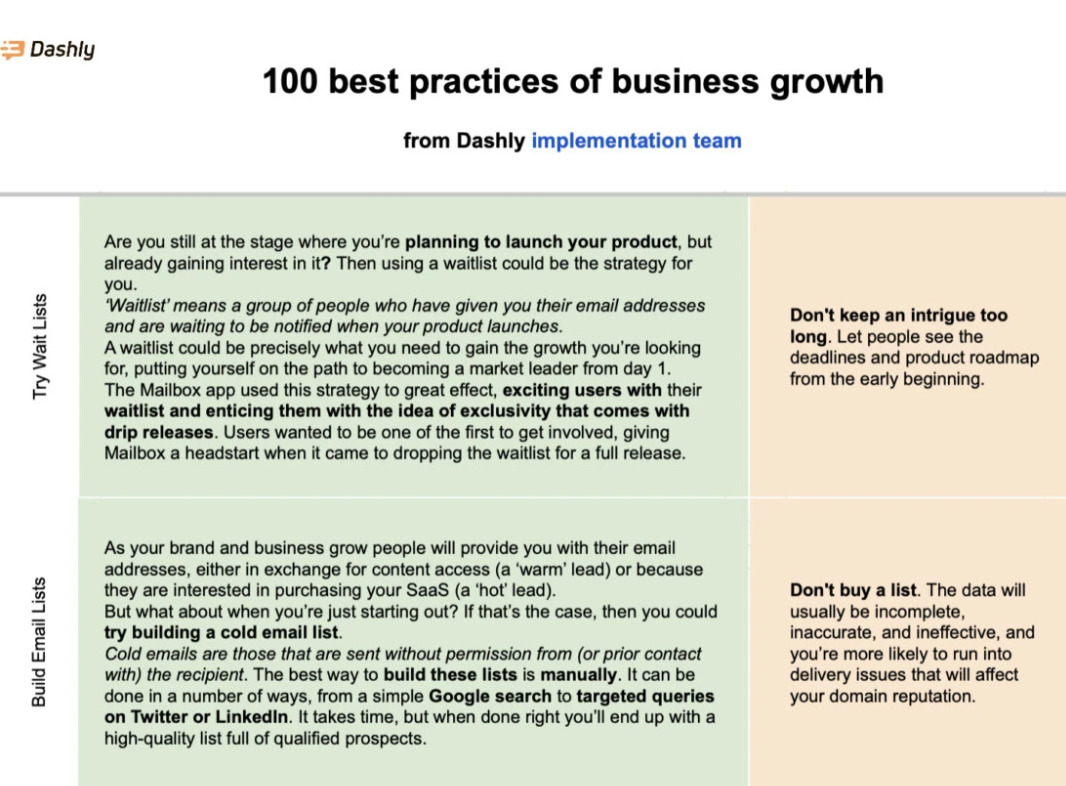 How growth hackers engage users to complete registration
In Dashly, we work with Freedom24 — a fintech company. They have a registration issue. After registration in a website form, users should confirm their residential address with a utility bill or any other document. Some of them find this step rather difficult and abandon registration.
The fix?
Freedom24 marketing team sends them three onboarding emails:
👉 The first one describes the benefits a client gets after opening an account.
👉 The second message highlights the opportunity to get support. 
👉 The third email intrigues you with 30 days of the free-of-charge Promo account.
Freedom24 marketers use the same CTA at the beginning and end of each email message to highlight the main action.
At Dashly, we're collaborating with Freedom24 — a fintech company. They are grappling with a registration snag. Upon registration via the website form, users must verify their residential address with a utility bill or some equivalent document. Some folks find this step rather cumbersome, leading them to ditch the registration process partway.
So, what's the resolution?
The nifty Freedom24 marketing team sets into motion three onboarding emails for users: 
👉 The initial one elaborates on the perks awaiting a client following account activation. 
👉 The subsequent email underscores the provision of assistance. 
👉 The final email hooks you with a tantalizing offer of enjoying a free-for-any-charge Promo account for 30 days.
To strike home their focal point, Freedom24 marketers smartly lace the same call-to-action (CTA) at the commencement and termination of each content email to capture attention. This has proved beneficial to both users and the business.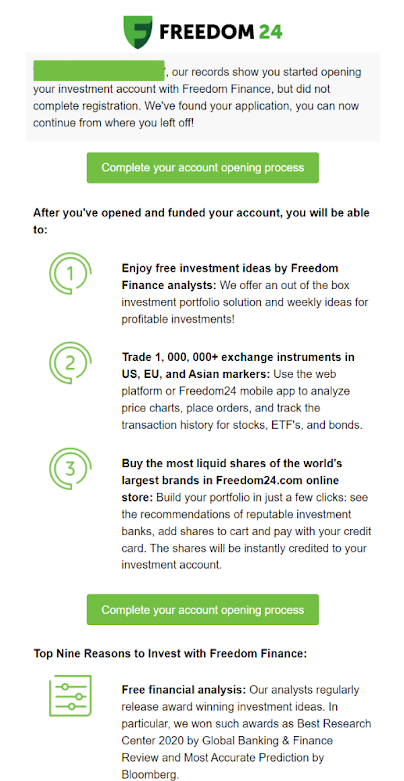 Open Rate: 23.15%
CTR: 2,59%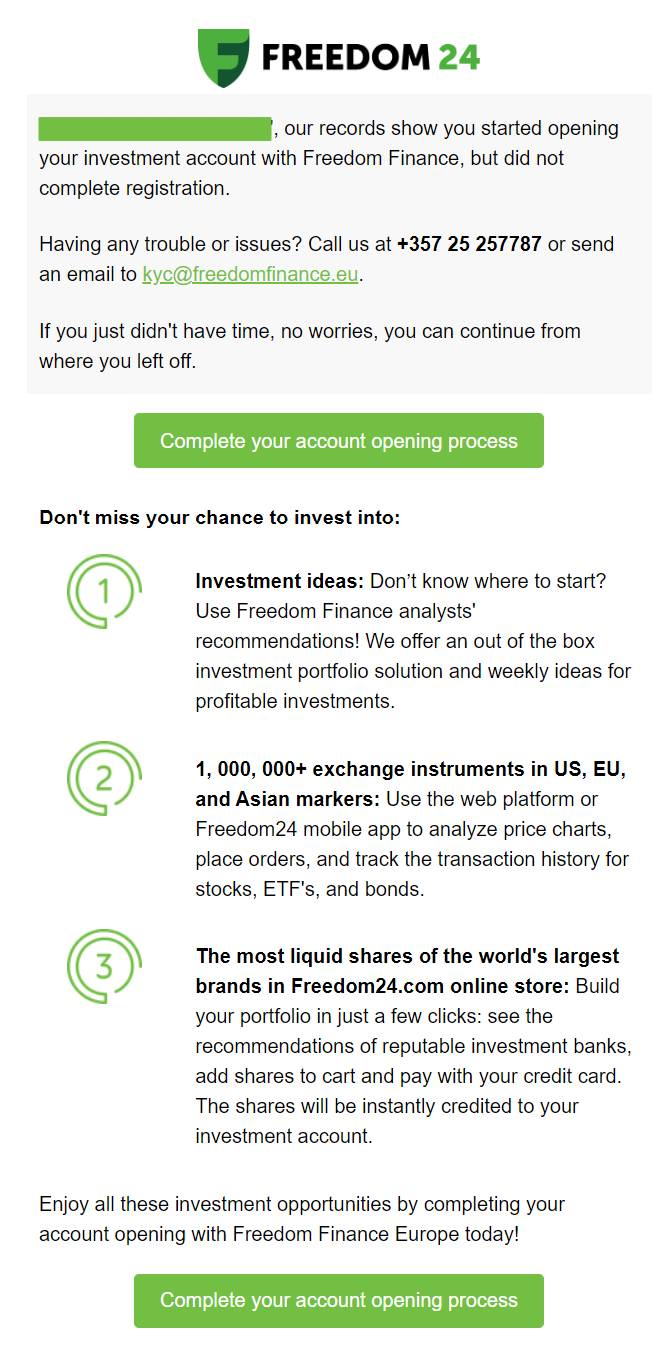 Open Rate: 43.55%
CTR: 10,51%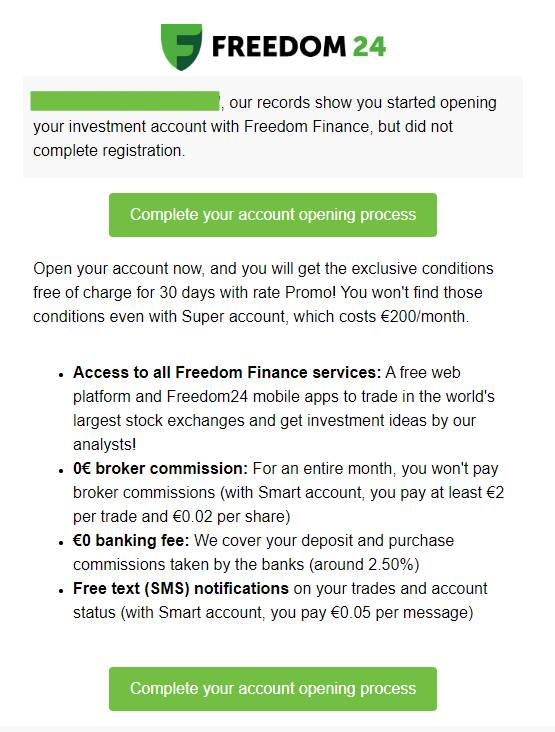 Open Rate: 46.61%
CTR: 1,60%
Since 50% of the website traffic goes to the Freedom24 app, its users receive relevant push notifications as well:

Open Rate: 30.47%
CTR: 3.65%

Open Rate: 13.55%
CTR: 0.57%

Open Rate: 18.18%
CTR: 0.65%
Consequently, folks who've signed up at Freedom24, courtesy of this strategy incorporated into the email program: 
👉 Recall the importance of initiating an account to commence their investment journey through the platform, 
👉 Understand the correct pathway to seek aid for account setup, 
👉 Spark an inner urge to expedite the process.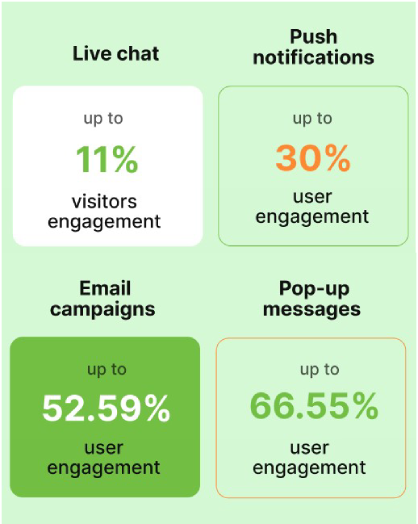 Need more inspo for your growth strategy? We're here to help 👇
Marketing case studies about conversion to payment 
+30% free-to-paid conversion rate growth with a chatbot on pricing page
Switching gears to our following collaborator — LeadGen App. They come armed with a form-builder service that empowers SME enterprises, digital agencies, and marketers to craft forms primed for conversion, resulting in an uptick in feedback during lead generation campaigns. Amid a sea of growth marketing tools, data driven CEO Christopher chose to enlist Dashly platform to tackle the ensuing challenge — boost the conversion rate from free to paid users. One of the solutions we made was launching a chatbot on their pricing page: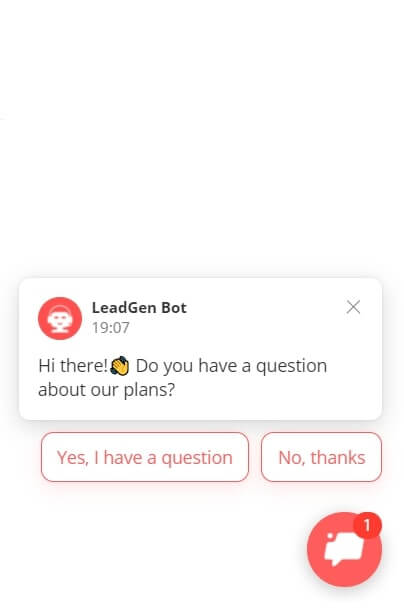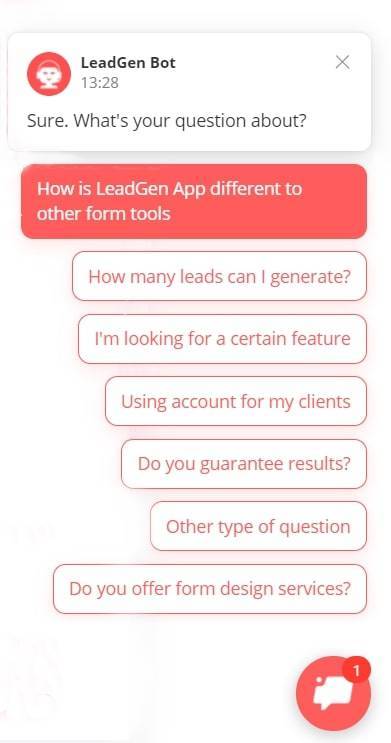 Opting for any of the given options, like "How does LeadGen App stand out from other growth marketing services," you are greeted with an in-depth response. This comes as linked case content that guides visitors straight to the free account registration step: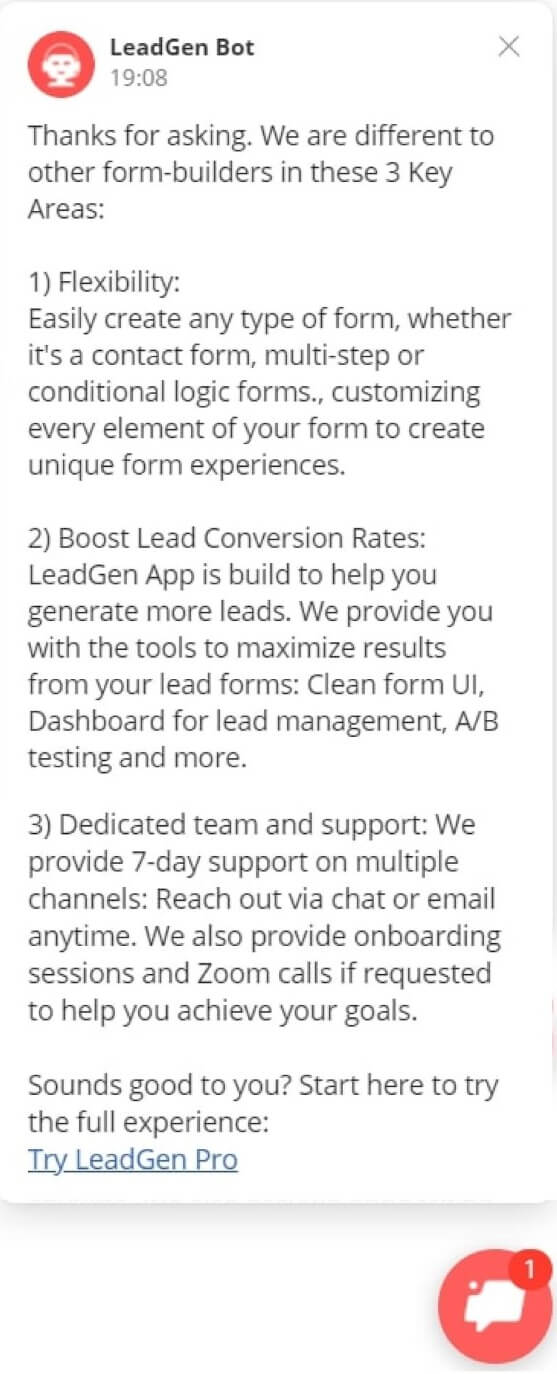 At the end of the message customers see a link leading them to the registration and LeadGen App Pro Tariff: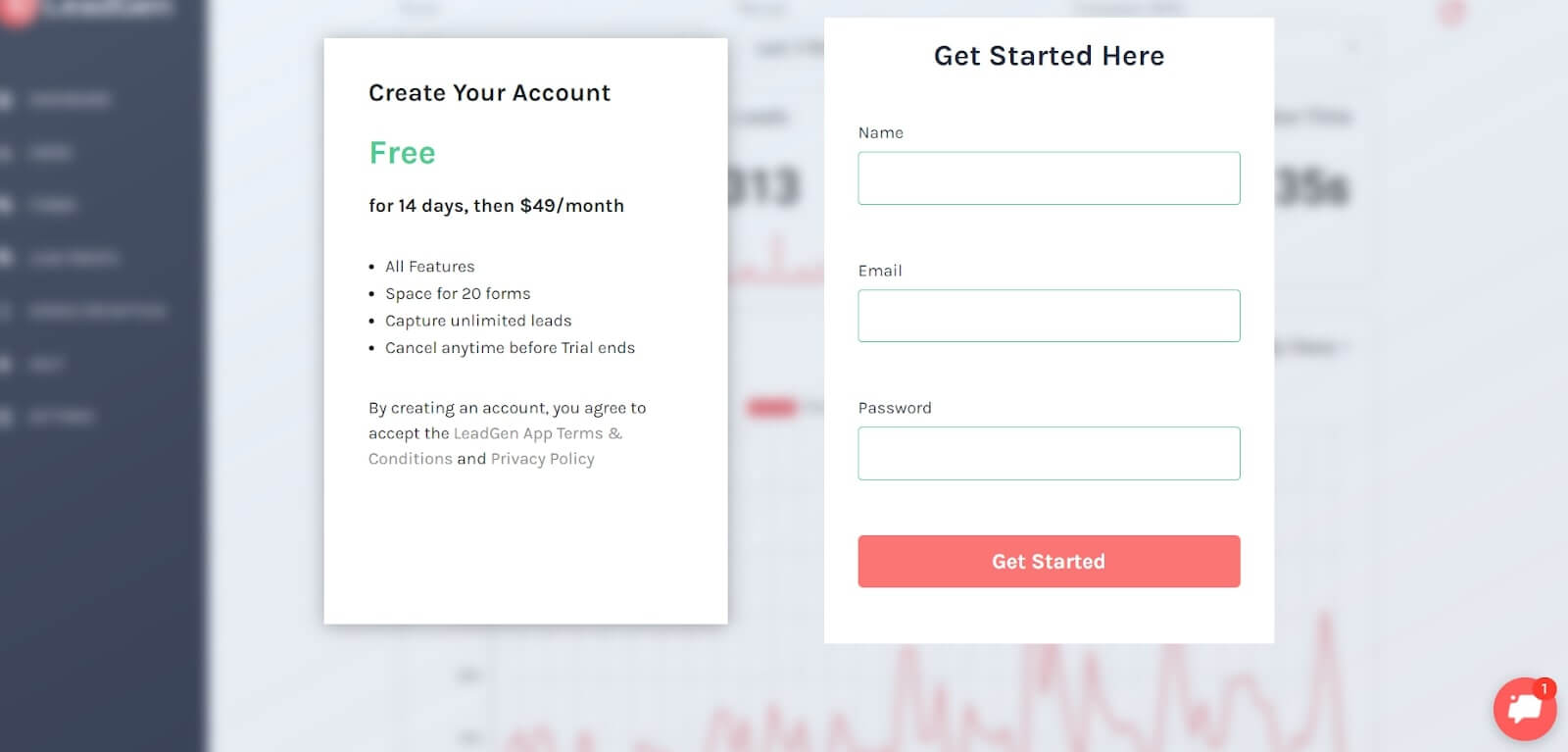 When visitors look for a certain feature, the chatbot asks them to share an email. Thus, Christopher can contact them later about the chosen feature.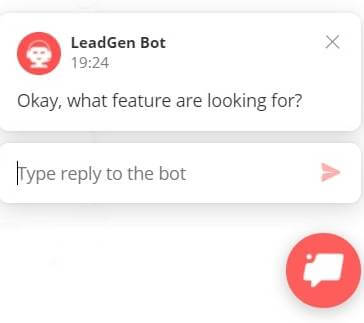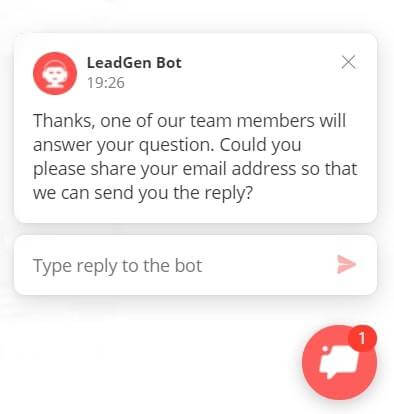 Chatbots truly are a force to reckon with in various B2B growth hacking strategies. Armed with chatbots, Christopher now has a steady inflow of registrations and quality leads to follow up, effectively aligning with his strategy.
The impact: 
A surge in the number of users who interacted with the chatbot on the pricing page significantly boosted sales. This steered the company towards a substantial 31% uptick in sales transactions following the first month of chatbot implementation in their content.
Read also: 25 Growth Marketing Books to Skyrocket Success
$145k with lead qualification chatbots (online school case)
Meet EDPRO, a certified e-learning platform doling out career-enhancement courses sprawling across fields like psychology, nutrition, mentorship, and interior decor.
The company's site traffic principally filters in from precision-targeted ads, collaborative partnerships, and EDPRO's in-house social networks. Regrettably, a majority of straight-shot visitors to their sales landing page didn't convert into promising leads.
So, what's the game plan?
Following their strategy, EDPRO got the ball rolling with the implementation of three chatbots on their course pages, amping up their interaction with users.
For example, сhatbot qualifies users on the landing page of the Interior Design course.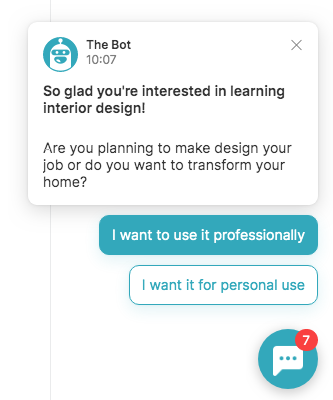 And chatbot after applying to the preliminary list page: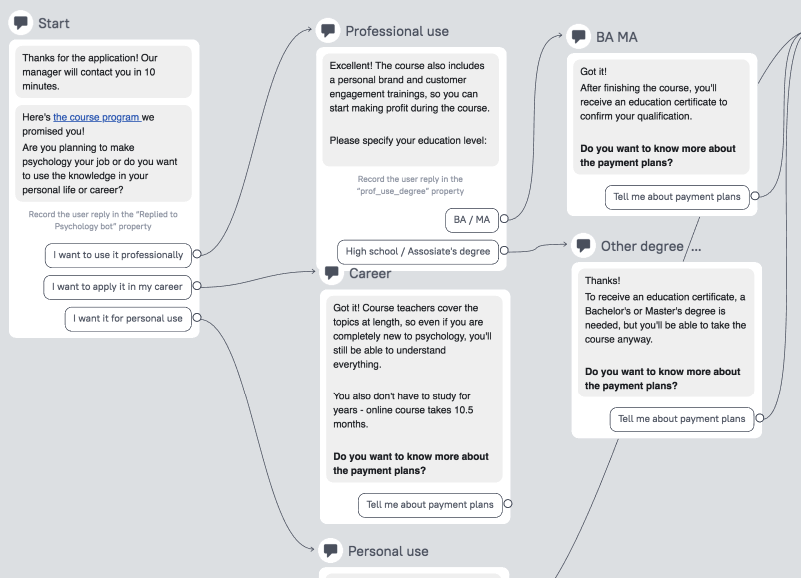 For webinar attendees who've been directed to the course program's landing page and have already filled out an application, this growth theory was developed. The role of the chatbot here, integrated into this business platform, is to dispatch a link to the course program, pique interest, and spill more beans about the pricing.
The outcome: The chatbots, instrumental tools in the product promotion, hauled in a cool $2,190 in revenue.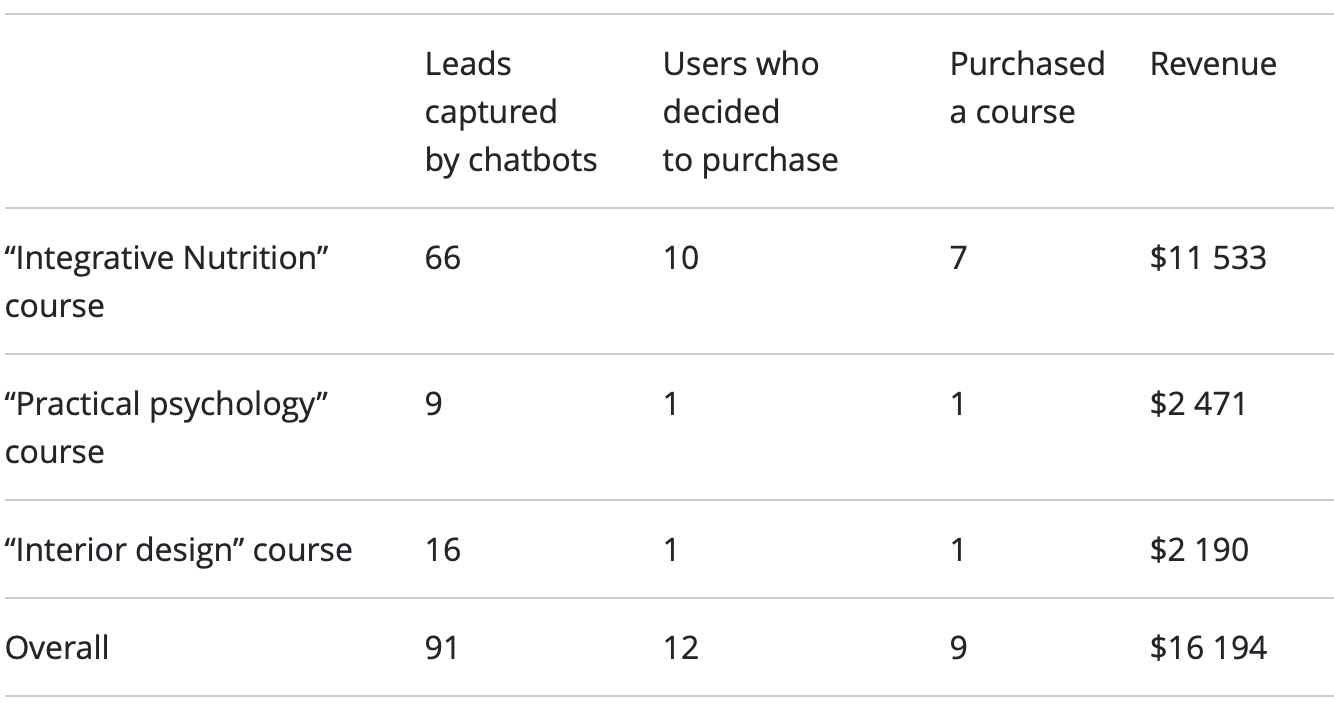 18 business growth experts you should follow this year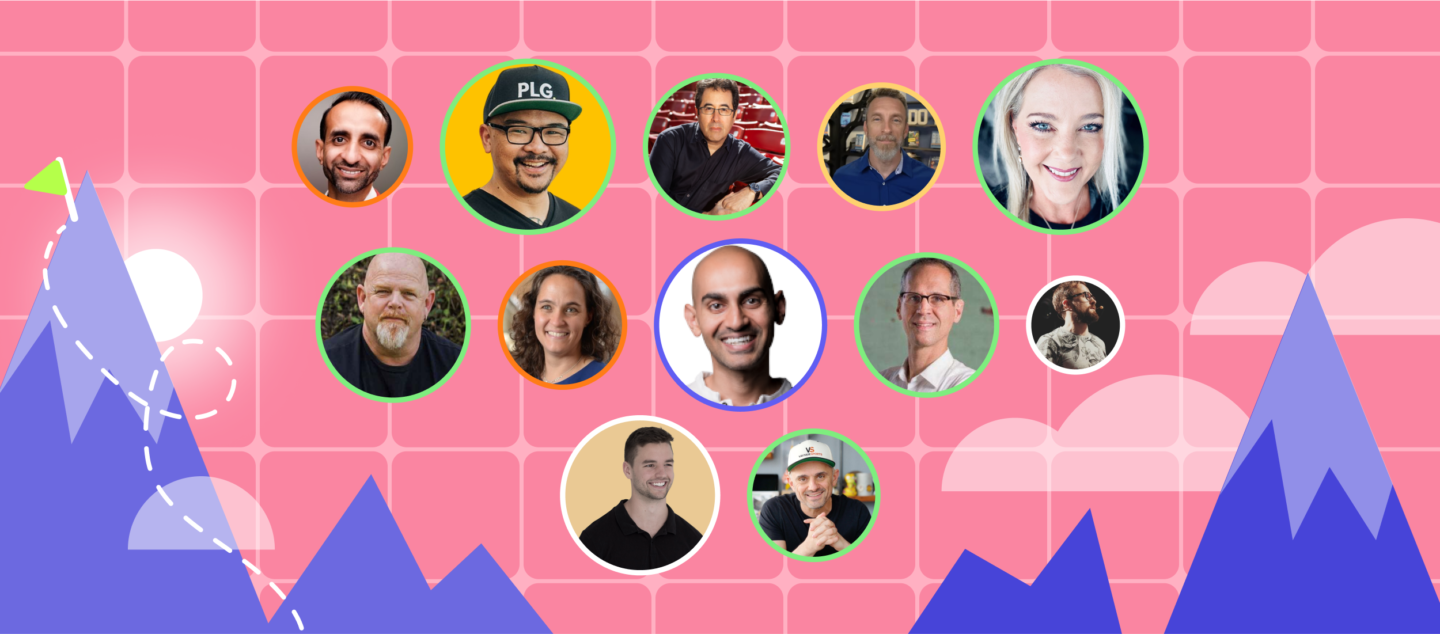 What are Growth Loops? How It Can Scale Your Company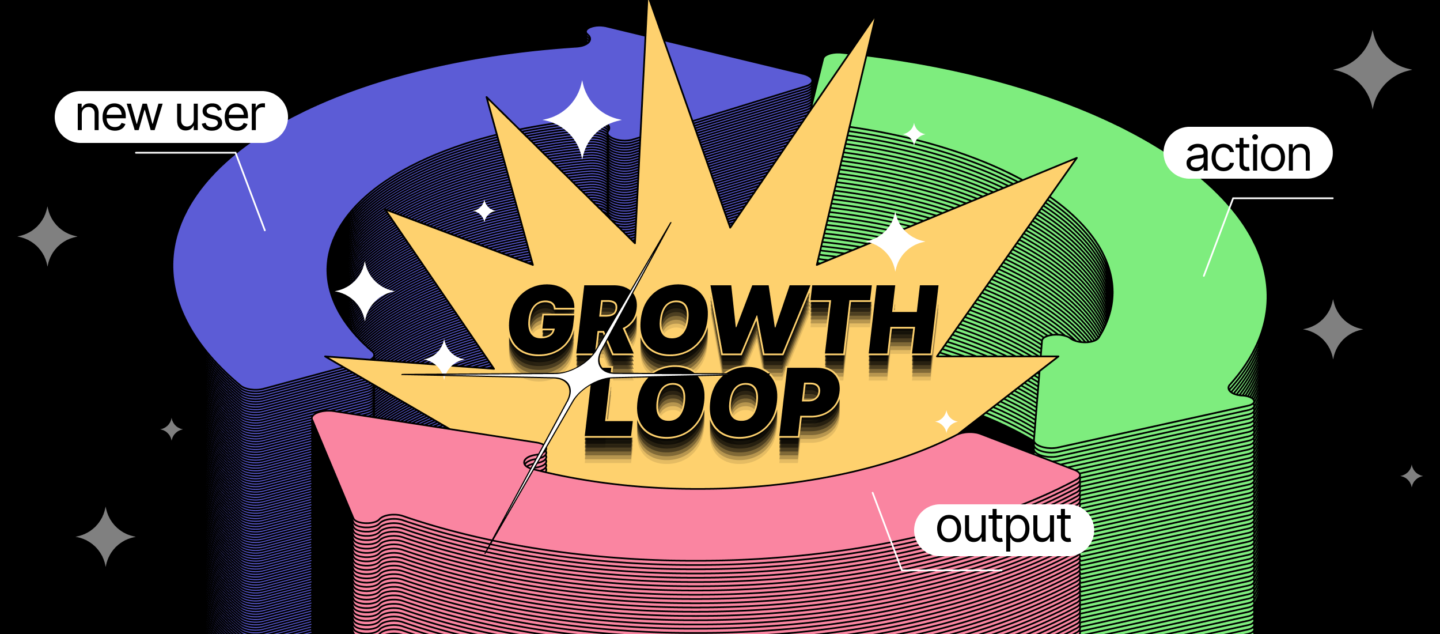 Product Led Growth Marketing: hack your product growth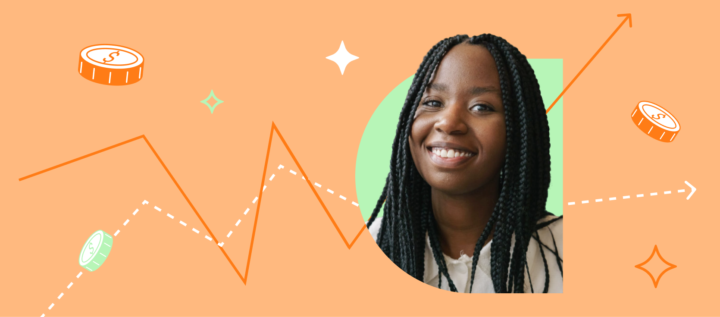 +$2k revenue with video pop-ups growth marketing case 
Before collaboration with Dashly, this online platform for Instagram account growth saw merely 23% of total users invest in their features.
In tandem with the client, we brought to life an onboarding system using Dashly's toolkit. This system was designed to steer B2B users through the sales funnel, inspiring them to spring for feature purchases. Subsequently, we integrated pop-ups into the business platform, utilizing them to underline the worth of premium features.
In our most triumphant growth marketing experiment, we slipped in a video guide from the company.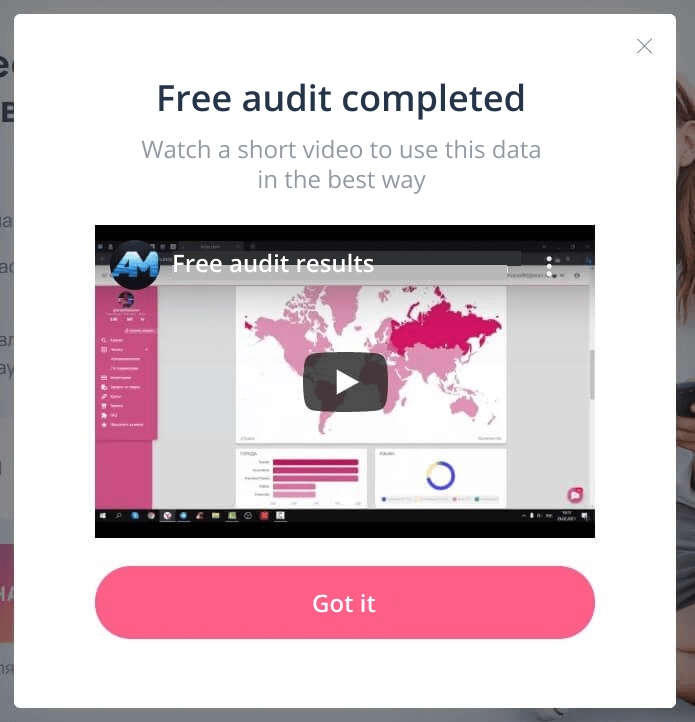 The result in a month after the implementation:
revenue amounted to $2k (the minimum price for a feature is $3, and we got 653 transactions);
conversion to purchasing a full audit was 8% of impressions.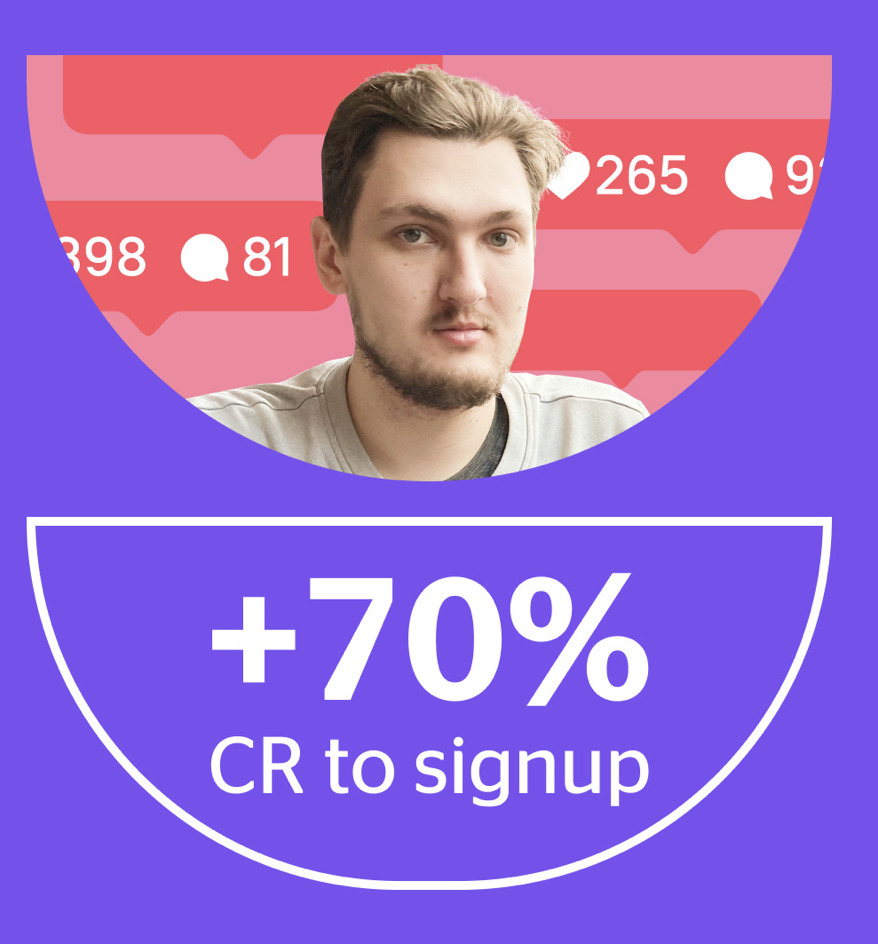 Read also: Growth marketing vs performance marketing and RevOps vs Sales Ops.
+30% features sales with triggered email for bounced free users
Apart from pop-ups, for a former client, we rolled out email drives designed to reel in users who dropped off the platform without buying features. Each of these campaigns contained a pair of emails:
👉 Email one was promptly delivered right after a user jumped ship;
👉 Email two, crafted to avoid causing annoyance, was scheduled to be sent after a two-day gap. 
If a user snagged a feature post the first email, they were spared the receipt of the second one.
Here's a glimpse at the top-performing email, boasting a 53% Open Rate. This marketing maneuver, as part of the case, enabled the growth marketing squad to rake in a revenue north of $1.5k.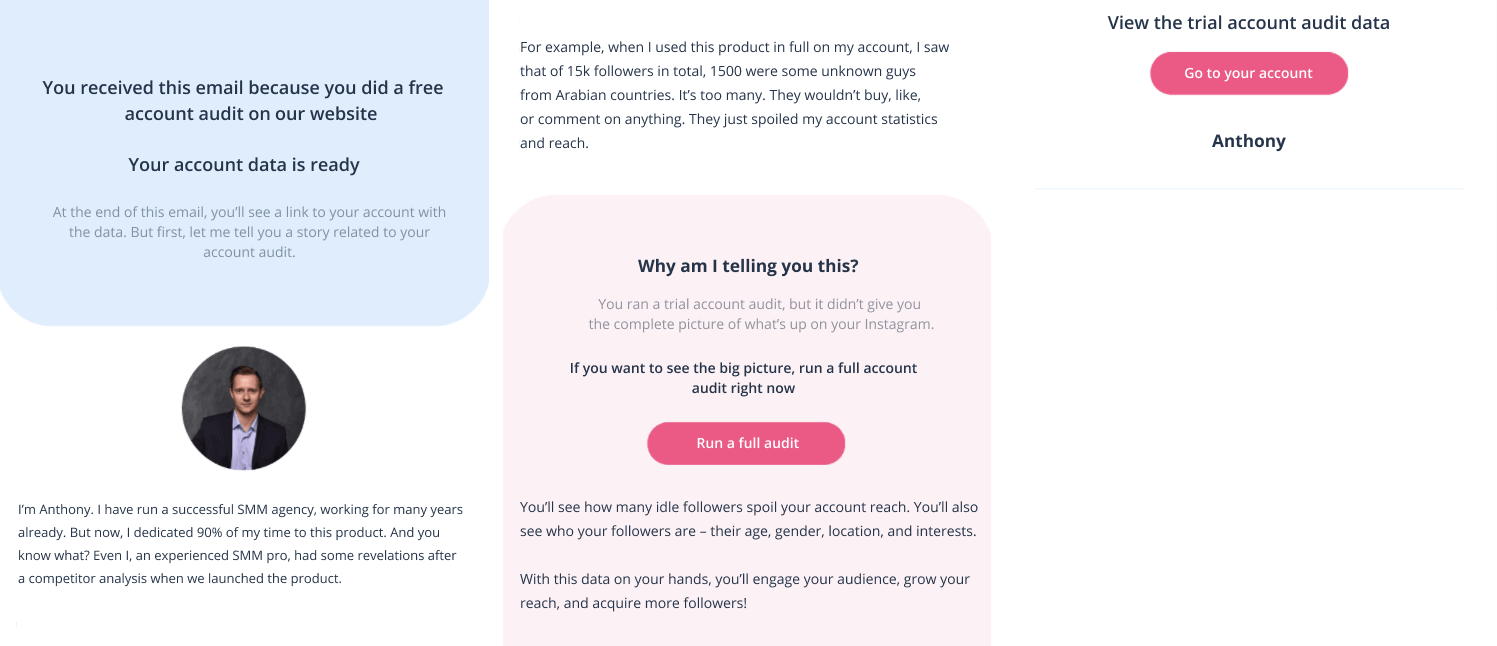 Overall email performance a month after the implementation:
revenue — $1.5k (ARPU— $2.5, 574 transactions);
the Conversion Rate of each email was from 7% to 15%;
emails generated 30% of all feature sales.
User activation into a product
+33% conversion to the first application among new users (CPA network) 
This firm operates as a CPA network affiliating bank programs, microfinance entities, insurance, and law enterprises. The company's income is tightly linked to the activity level at which webmasters spotlight their offers.
Picture this: a user signs up on the site but is left scratching their head about your product's workings. Typically, they might try to crack the code independently but eventually lose steam and slip into a "dormant" client mode. You can dodge this scenario, though, by immediately encouraging your clients to delve deeper and read about your product's details.
This activation into the product is a crucial leap on the growth hacking canvas.
The solution?
Chatbot for user onboarding 👉
Greets the webmaster on the dashboard after the signup. Qualifies users.
Sends case studies, tool guides, and creative ideas for ads.
Informs about bonuses.
The result
1580 users interacted with the onboarding chatbot;
The conversion rate of users to the first application has increased by 33%.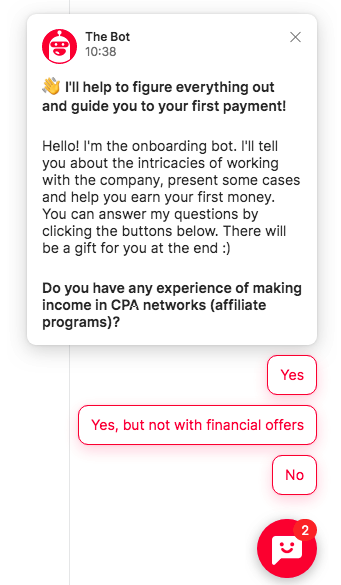 Need more inspo for your growth strategy? We're here to help 👇
Reactivate inactive users
Every enterprise encounters customers who refrain from using its product, bypass the website, and treat communication efforts on different channels with indifference. It's an age-old truth.
To tackle this hurdle, Freedom24 (fintech project) marketers resort to putting varied hypotheses to the test. For instance, their recent brainwave to "rekindle" interaction with such clients revolved around a combo of app push notifications plus bonus-centric emails.
Indeed, this growth marketing tactic continues to clock in rigidly for the business, maintaining interaction with customers: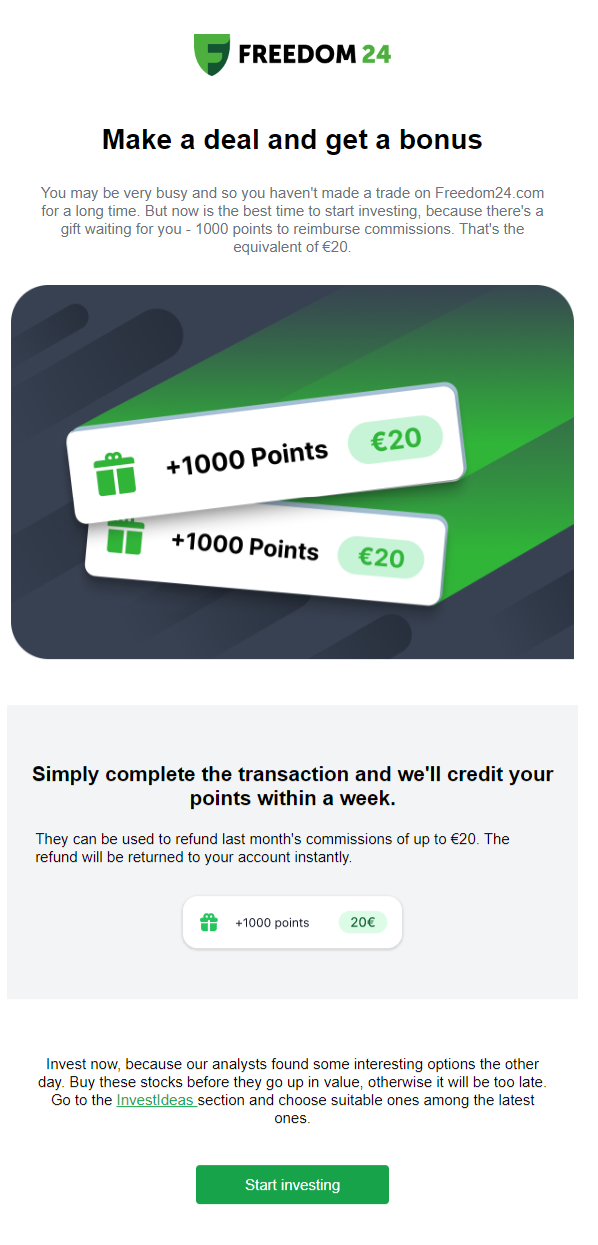 20 euro offer interested 2.95% of users who read this message in the app and 18.58% of clients who read it in email.
Marketing campaigns on how to greet and assist potential customers 
Live chat
Initiate interaction with a potential client by extending a warm welcome via live chat. Slice up the audience into segments and then craft bespoke triggered messages tailored to each group for this company.
A subtle "How can we help? We're here for you 😊" might suffice for first-timers. This approach ensures customers know precisely where to turn if they encounter a snag.
For the repeat customers, such as our boomerang buddy Mr. Yakamoto, the style can be more relaxed and chummy. Referencing a customer's past dealings is an ace up the sleeve in terms of an engagement strategy. It allows you to resume dialogue right where you left off last.
Divvy up the audience and shoot proactive messages across varying stages of the customer journey. It ranks as one of the premier customer engagement strategies in growth marketing! Dashly client OpenCRM got aboard this tactic and witnessed a dazzling 400% surge in the total number of conversations 👇
Pro tip: you can also set up a virtual assistant. In our reality, a chatbot comes in handy for this task. 
Chatbot
Here's how Dashly's chatbot became a game-changer in guiding those visiting digital schools towards the right course choice. It's all about the strategic "Data Science from Scratch" course page. Here, growth marketing tactics kick in and marketers start casual chats with visitors. The goal? To clear up any confusion and highlight the real value of the school's courses.
No hard sell here — the chatbot doesn't just blurt out "Sign up for this course" — no sirree. Instead, it gently guides and supports potential students, turning them into hot leads.
The chatbot jumps into action 29 seconds after a customer lands on the "Data Science from Scratch" course page. Its job? To aid SkillFactory customers navigate the maze of education and career decisions. So, there's no aimless wandering around the website. Customers get the advice they need, right on the get-go, on the same page.
And the results speak for themselves:
⭐ 7.5% of visitors who got the chat message left their emails,
⭐ 5.3% of these visitors even shared their phone numbers.
FAQ
What is a growth marketing case study?
A growth marketing case study is a detailed narrative that focuses on a company's strategic use of growth marketing tactics. It chronicles how the company solved a problem, overcame a challenge or seized an opportunity, to drive significant growth or increase conversions.
How are growth marketing case studies useful for my business?
Growth marketing case studies can provide you with valuable insights into effective strategies and tactics used by other businesses. This helps you learn from their successes (or failures), trigger fresh ideas for your own strategies, and improve your decision-making process.
What information can I typically find in a growth marketing case study?
A growth marketing case study usually provides details about the subject company, its marketing objectives, the strategies it implemented, the challenges it faced, and the results it achieved. It may also provide analyses of strategy effectiveness as well as lessons learned.
Where can I find growth marketing case studies?
You can typically find growth marketing case studies on business education websites, marketing blogs, market research sites, and websites of marketing agencies. They can also be found in eBooks, whitepapers, and reports published by software providers or marketing consultancies.
How can I create a growth marketing case study for my business?
Creating a growth marketing case study involves defining your objectives and key measurements, documenting your strategies and their implementations, monitoring and recording results, and analyzing outcomes. It's crucial to remember that an ideal case study not only highlights successes, but also provides a thoughtful evaluation of what could have been done better.
Read also: