Growth marketing, or growth hacking, helps boost business development with constant hypothesis testing. The more experiments you launch, the more your key metrics grow. Simple math here 🧐
To test more ideas, you need to do it quickly. For it, we prepared a free PDF with helpful growth hacking tools Dashly growth experts use. You'll find instruments to:
Attract users so you have enough audience for tests;
Capture lead contacts;
Know your audience better, deliver product value, and lead to the targeted action;
Encourage repeated actions;
Finetune team processes.
Thanks to these tools, the Dashly growth team tests 10-15 hypotheses per week. They managed to double the number of leads and bring 33% of all demo requests in just two months. 
If you want to launch an effective growth team, check out this free growth hacking tools guide 👇 Grab access right now, no need to download!
Grab a PDF with 50 useful tools for growth hacking and create your own perfect toolset!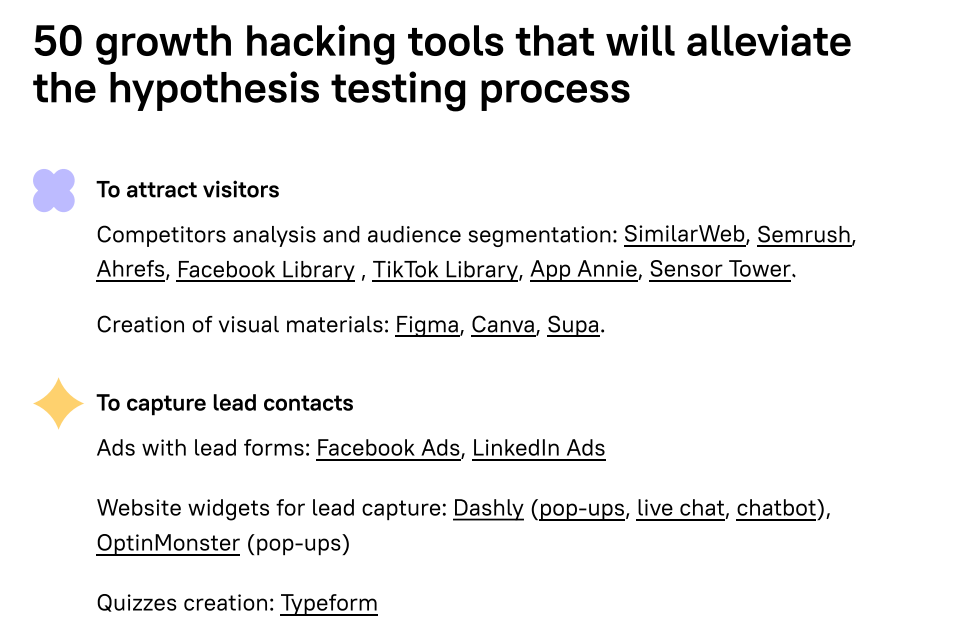 Learn how to build a growth hacking process for your company: