Always Ask Yourself 'Why? ' — Lessons We Learned During the Year of 2020
Reading time: 5 minutes
26.01.2021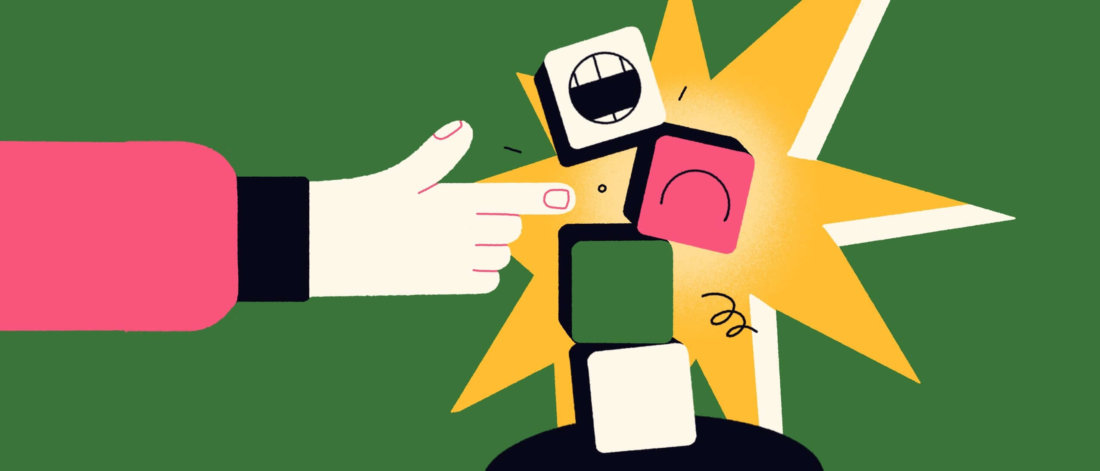 Always remember why you're doing something — I mean the origin goal. This will help you to do the best product. 
Unfortunately, at Dashly we didn't always realize that. There are things we screwed up. But, it is a valuable experience. And one day we understood that we have a lot of lessons to share with you. We want you to avoid our fuck-ups; that's why we are writing this.
This article will tell you about tough lessons that the Dashly team learned during last year.  Read, remember, and don't repeat!
#1. Always keep in mind who is your product user
This is a golden rule of marketing. Everyone knows this, but not everybody follows. What about us? We learned this rule in practice:)
We have a story of Valerie from the Dashly growth team. One day she's got a task to conduct user research of our landing page about Knowledge base.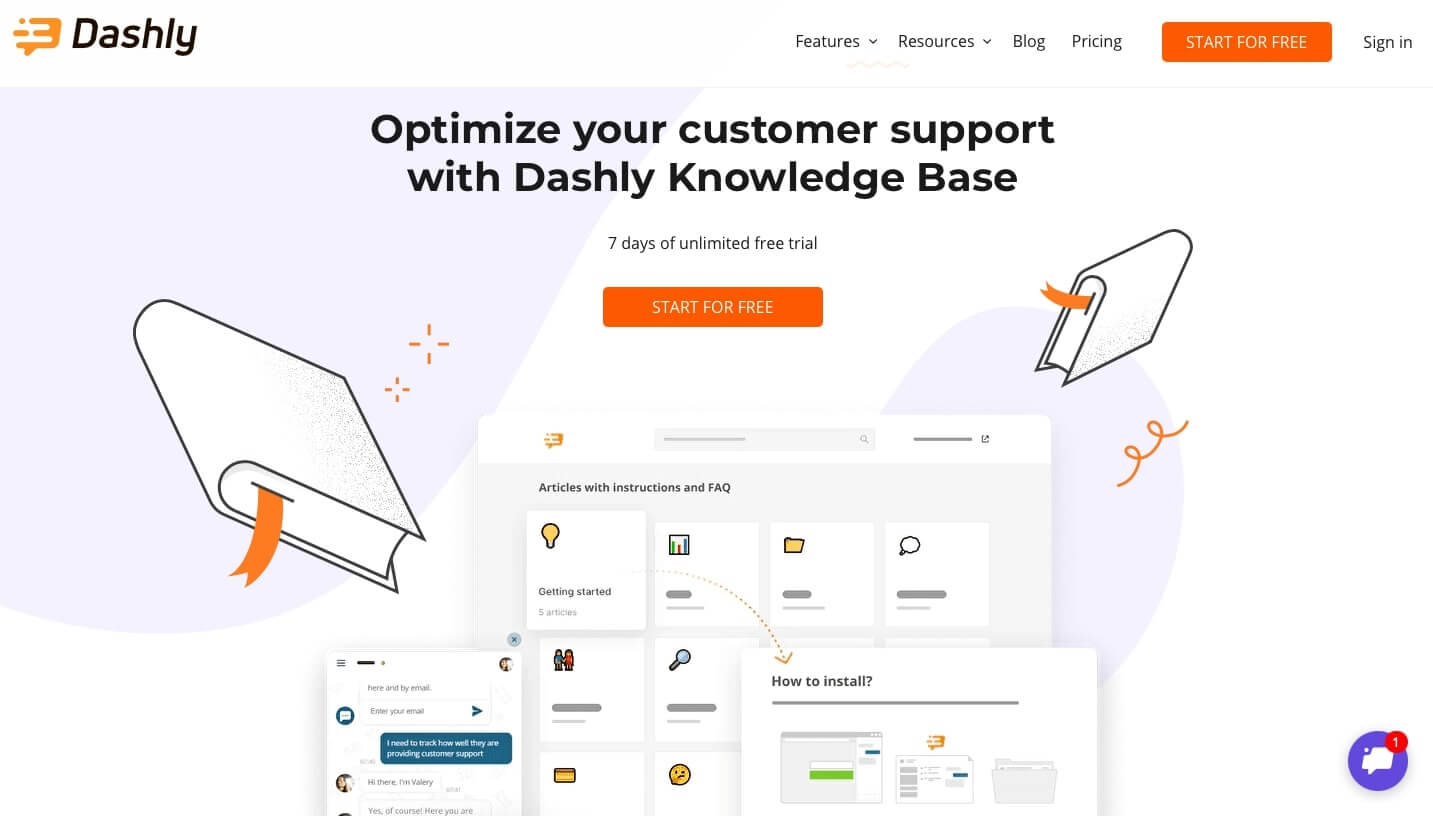 She decided to do this by a hallway testing. For this, she needed to confirm several steps:
find respondents,
conduct interviews with them,
interpret results,
deliver results to the team.
Yes, Valerie had a fuck-up with respondents. When analyzing the interview results, she understood that the CJM and the way of thinking were completely different from what she expected. And Valerie decided to find the root of the problem.
This landing page is supposed to be useful for customer support or product people. But we realized this too later. And instead of searching for the target audience of this landing page, we started looking for at least anybody who can talk to us. 
The first lesson is: remember who is your user. If you don't, the product you're working on will be useless for everyone.
In our case, Valerie didn't realize that the user of the product (a.k.a. landing page) is a person from support or product marketing teams. In case she continued researching sales people, she would get irrelevant results. 
How we use this lesson:
Now, use our buyer personas for respondents segmentation. This took a long time to develop them, but now we can be sure that we call only those who will give us useful feedback. Before booking an appointment, we always ask the future respondent lots of questions to make sure this is our target audience. 
#2. Always check the demand
At the very beginning of the pandemic, we already realized that the world is going to change. We noticed that many companies transform and start working remotely. This is why we decided to write a book that would become some sort of sales transformation cases collection.
The goal is set, and soon we started working on this — the sales team begun talking with our clients and researched how companies rearrange their processes. After this, our editor created a prototype, and we made a page. When everything was ready, we started the distribution of this book, and…
…nothing happened. There was a small demand for this book. Even when we've made new creatives for the ad campaign and have made another offer, it didn't help us to improve behavioral metrics. And soon, we realized that something got wrong.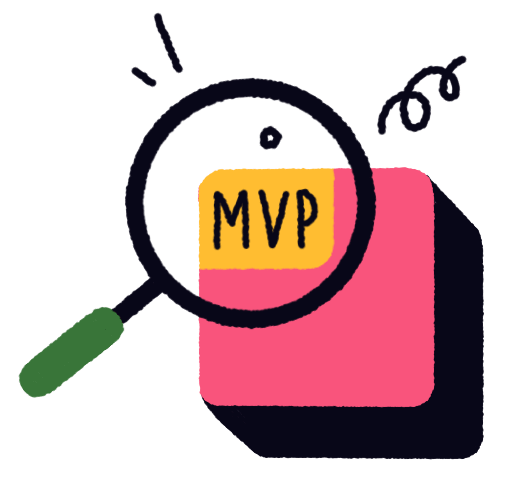 We didn't make this hypothesis MVP and didn't check it, but we started implementing this as soon as it appeared. Instead, we could have written a small article, used it as an MVP, or launched an advertising campaign and measured the number of clicks.
The second lesson is: always check your hypothesis on sustainability before spending lots of resources on its implementation.
How we use this lesson:
When we create a hypothesis, we always check this before starting to do work. Our favorite way to do so is to launch an advertising campaign and to analyze the number of clicks and leads we've got. 
#3. Don't give fact-checking up
Another obvious lesson is: check everything you publish before actually publishing. Otherwise, you can spoil your reputation and the reputation of your company. We didn't have big problems with this, but still, there is a small funny story about fact-checking.
When writing the first part of the JTBD article, our content marketer Jennyfer decided to add an example. She considered an example of becoming a vegetarian. And accidentally, she's written 'soak a hummus' instead of 'soak chickpeas.' Only after publishing, we noticed this hilarious mistake?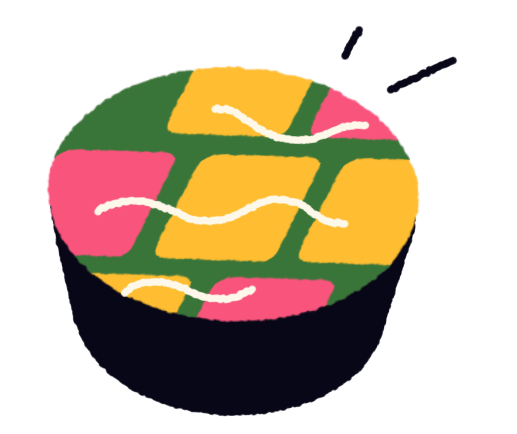 We made our readers shift the focus from the JTBD theory to the process of humus production. And we get less profit from this article that we could have gotten.
Useless to say that everything that we publish now we check several times. This is our golden rule.
The third lesson is: always check what you're publishing. Even the information you think wouldn't be very important in your context.
As a conclusion
Will we stop making mistakes? No. Will learn from this? Definitely. The main reason we love mistakes and retrospectives is that this makes us stronger. For example, the mistakes of 2020 tough us to be careful with setting tasks. And we're grateful for this. 
Do you have any mistakes that became lessons? Share them with us!