Product marketer is a relatively new job. You're creating positioning and messaging, ensuring your target audience understands this the way you supposed it to, and doing everything to make users and product closer to each other. 
Isn't this rocket science?
But your resource isn't infinite — you also need to find inspiration to continue generating ideas. This is why I interviewed our product marketers and collected the best product marketing blogs that inspire the Dashly team. 
Enjoy and follow!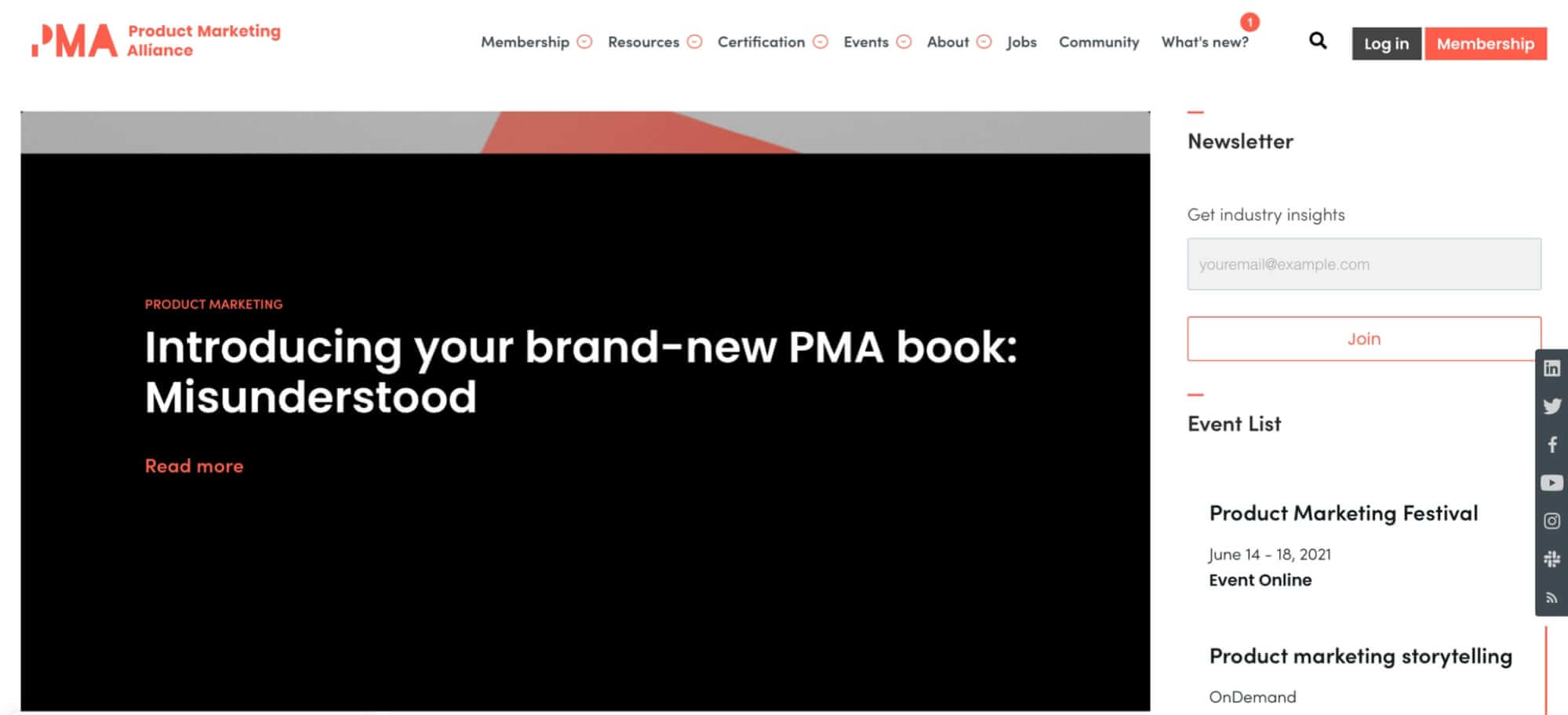 I asked my colleagues and people in several communities about blogs they admire — several people mentioned the Product Marketing Alliance.
And for a reason.
This is one of the biggest communities for product marketers. Their posts might be interesting both for juniors and seniors. Richard's posts are about PMM basics as well as more advanced topics — pricing models, go-to-market strategies, personas, and so on. 
So, I bet you'll find it interesting no matter how long you are in PMM.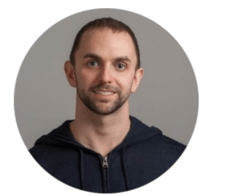 Richard King is a founder of Product Marketing Alliance. Over 10 years, he's managed development and marketing teams. He specializes in business start-ups, strategic planning, financial management, negotiating, and product marketing.
In 2019, he founded the Product Marketing Alliance, where 40,000+ enthusiasts share their expertise in PM, motivate each other, and share materials they find useful.
Also, they've launched an online course on Udemy about Product Marketing Fundamentals — check it out in case you found the community interesting.
2. Marcus Andrews (Pendo.io)
Marсus is a Director of Product Marketing in Pendo.io — the software that helps adopt software programs across web and mobile. 
Hehas wide expertise in go-to-market strategy, designing narratives, and launching products. This experience (along with professional humor, of course) he translates into his Twitter page. 

We asked Marcus about his personal top-list, and he recommended shows on Sharebird shows. 
Read also: 5+ Tech Podcasts you need to listen to in 2022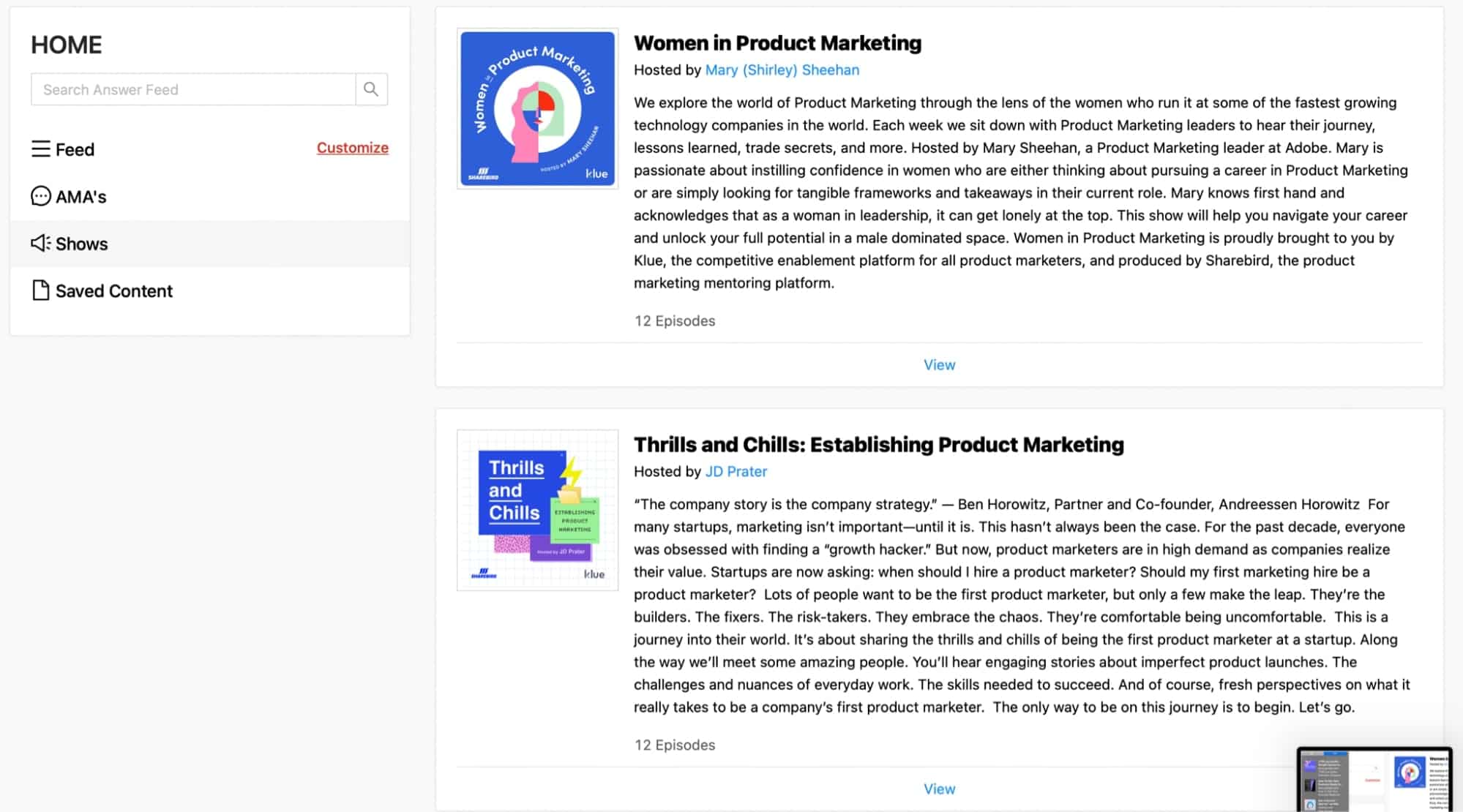 There is also his podcast published — the Product Marketing Experts.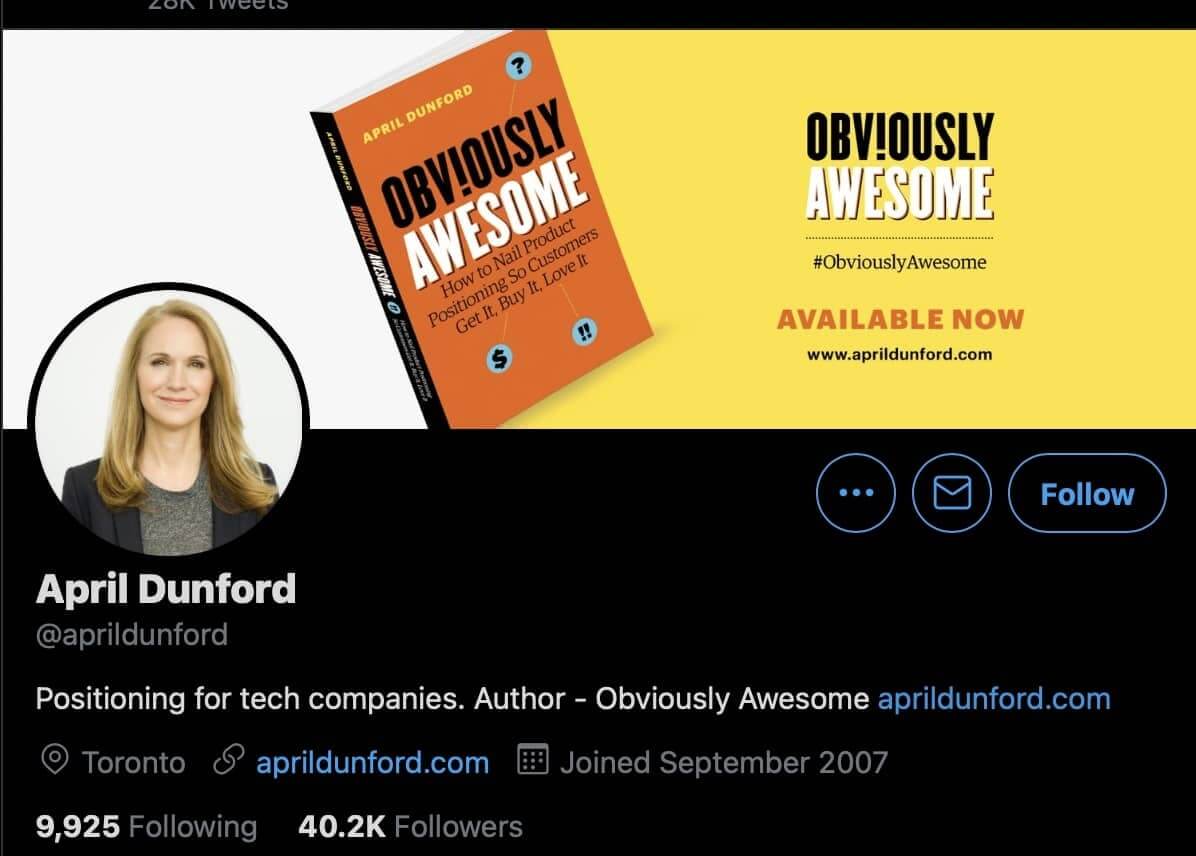 During her career, April made positioning of several products. To do so, she needed to study a lot of resources about marketing such as courses, articles and so on. 
Now April is CEO at Ambient Strategy. She is doing positioning for tech companies and writes short notes about this on her Twitter. Here you'll find insights about positioning (unexpectedly), reposts of some interesting news in the world of PMM. Also, she has a personal blog about positioning

5. Danica S. Nelsen (Shopify)
To tell the truth, I just stuck to this Twitter account for about 20 minutes?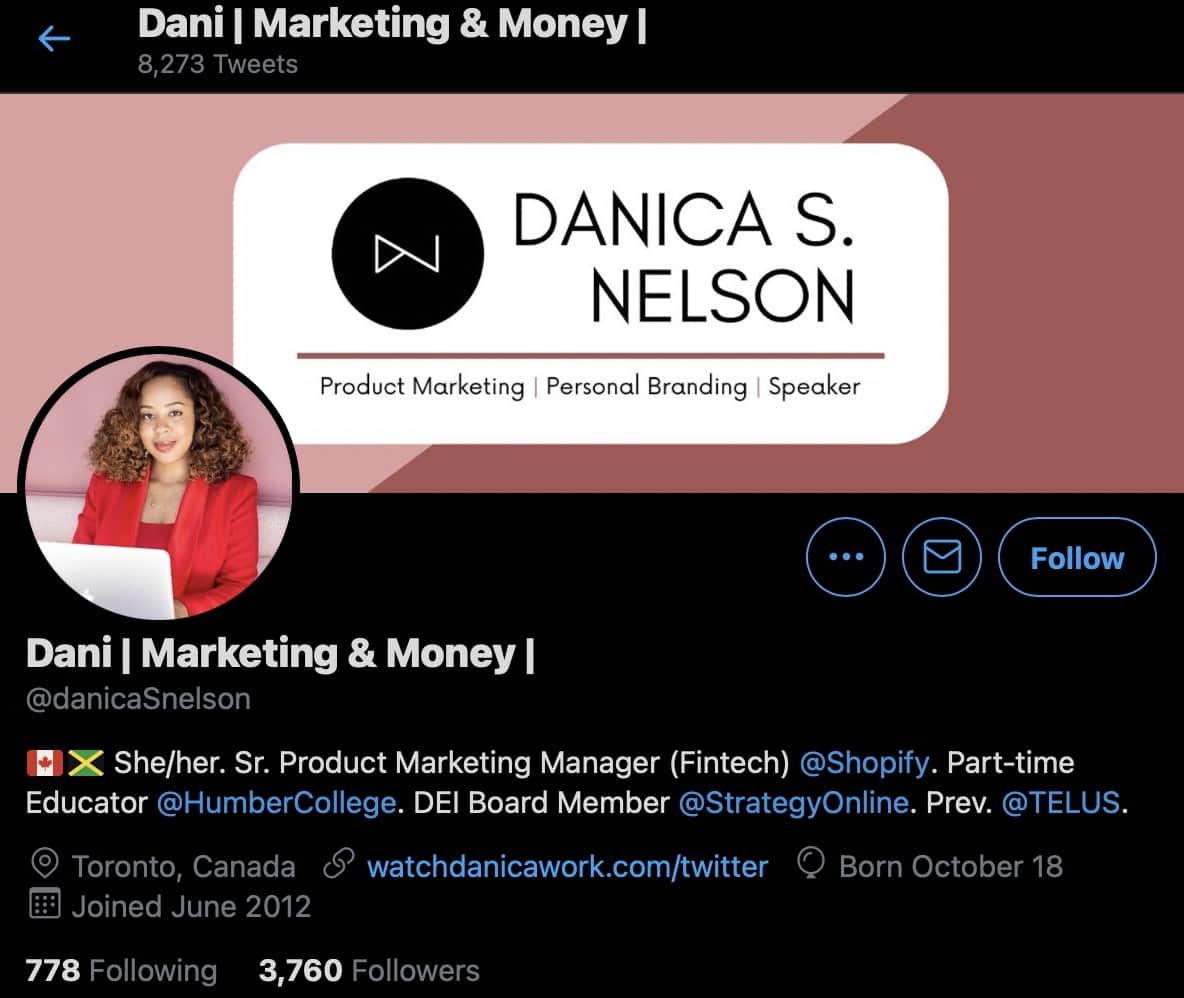 Danika helps brands build Marketing Communication strategies, she's a public speaker, and founder of libertyleave.com — the project about people who purposefully paused, planned, and pivoted. Also, she's got a Top 30 Under 30 award which she's very proud of. 
Danica combines professional humor with retweets of useful articles and other resources. Many posts are very inspiring and ridiculous as well.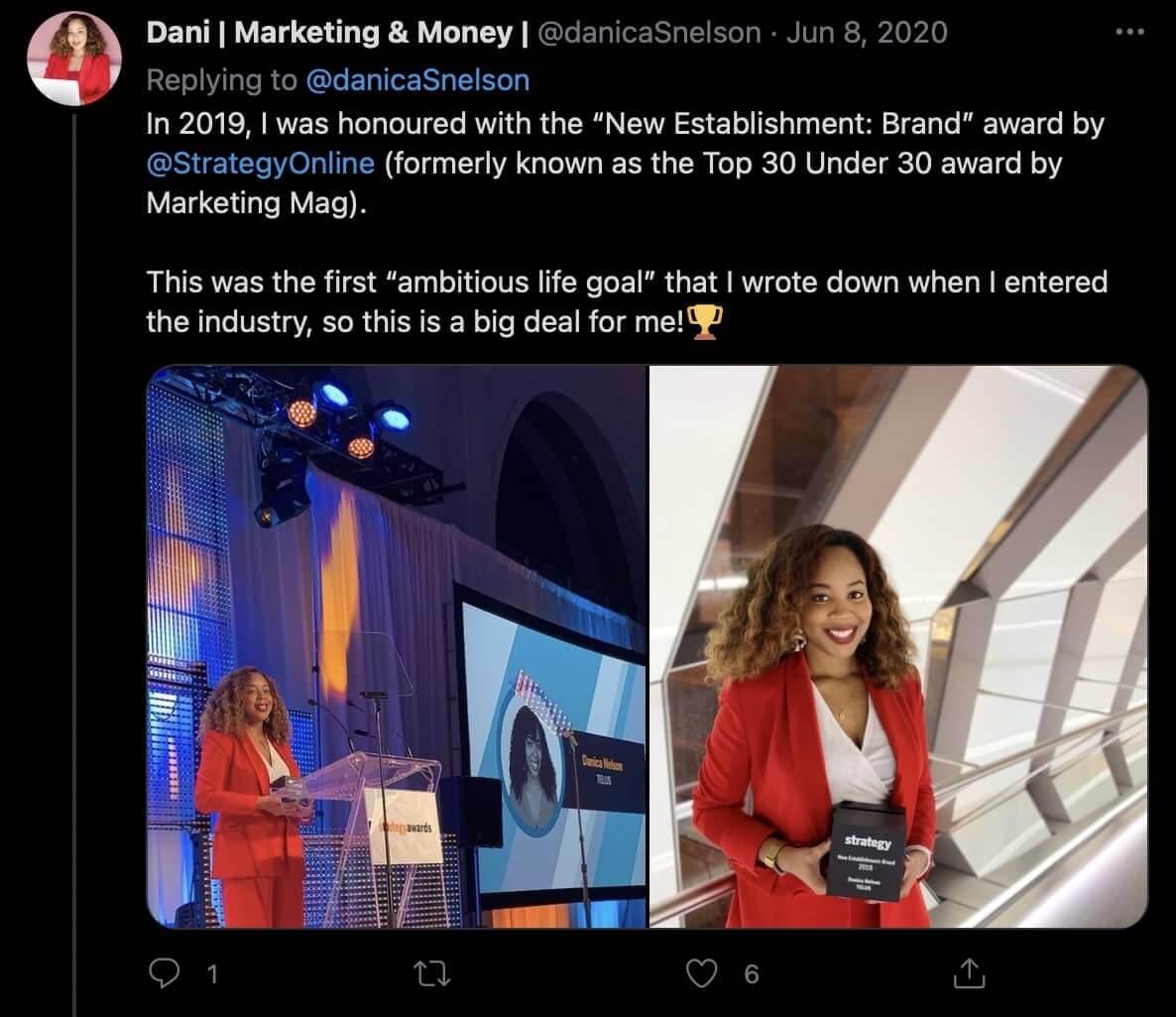 So, enjoy reading:
6. Yasmeen Turayhi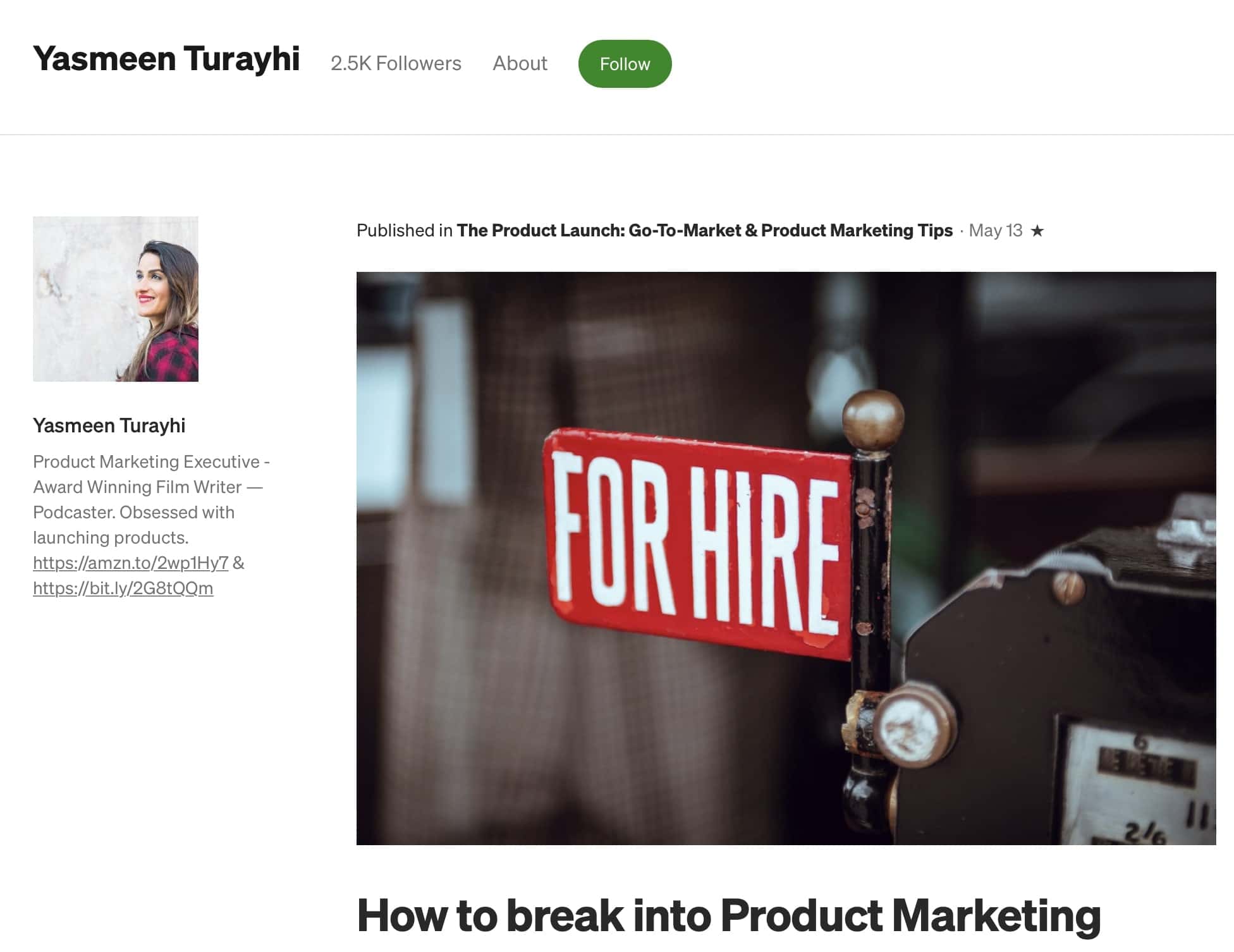 Yasmeen is an expert with wide background. She started doing product marketing even before there were some educational resources on the Internet. Now, she's doing these resources by herself according to her experience. 
Yasmeen formerly taught a Product Marketing Bootcamp at General Assembly, was a former Go-To-Market mentor at Founders Institute, and now offers her own 4-week workshop on go to market.
Now, you can read Yasmeen's expertise on medium — in her personal blog. It is very insightful. Just look how she explainsAlso, there is the video on Sharebird on The Essential Go-To-Market Tips and Strategies. 
Yasmeen's Medium
Yasmeen's LinkedIn
Yasmeen's video on Sharebird 
Want more? Subscribe to our newsletter and receive weekly updates in Dashly blog.
Read more:
Everything You Wanted to Know About Product Marketers
How to Organise Work on an Effective Product Research
'Everything Around Us Is a Product,' — Says Nika, Product Heroes Course Ex-producer
"Team changes over product updates", says Dima, Head of Product at Dashly