When our team started to grow and the number of tasks connected with helping customers increased dramatically, we understood that the simple "they ask — we answer" way of help doesn't work anymore and the support process has to be changed. Subconsciously we knew what to do, but were not sure. That's why we decided to talk to different SaaS companies to collect their experience about how to support and drive success, rethink and implement.
Mastodons of the industry started to split these concepts a considerable time ago. First of all, Hubspot says that customer support is reactive and success is proactive. Here you can go like "duh, Captain Obvious", but there's something deeper hiding behind those words.
Basically, these two ideas assume that customer support is about providing basic technical help and solving users' issues, when customer success is a long-term assistance intended to reduce churn, increase retention, expand revenue and all those strategic goals.
Customer Success is making sure customers achieve their desired outcomes while using our product, leading to high retention rates and high expansion rates

Steven, Head of Customer Success from Miro (read the full interview with Steven here).
Who's supposed to be in charge of these tasks? Should there be two separate teams or one team or that are just additional functionality of sales and technical teams?
We've talked to about 40 different SaaS companies at a different stages of development in order to understand how the IT-industry looks at the support vs. success issue, what results they want to get out of their support/success teams and what do they actually receive.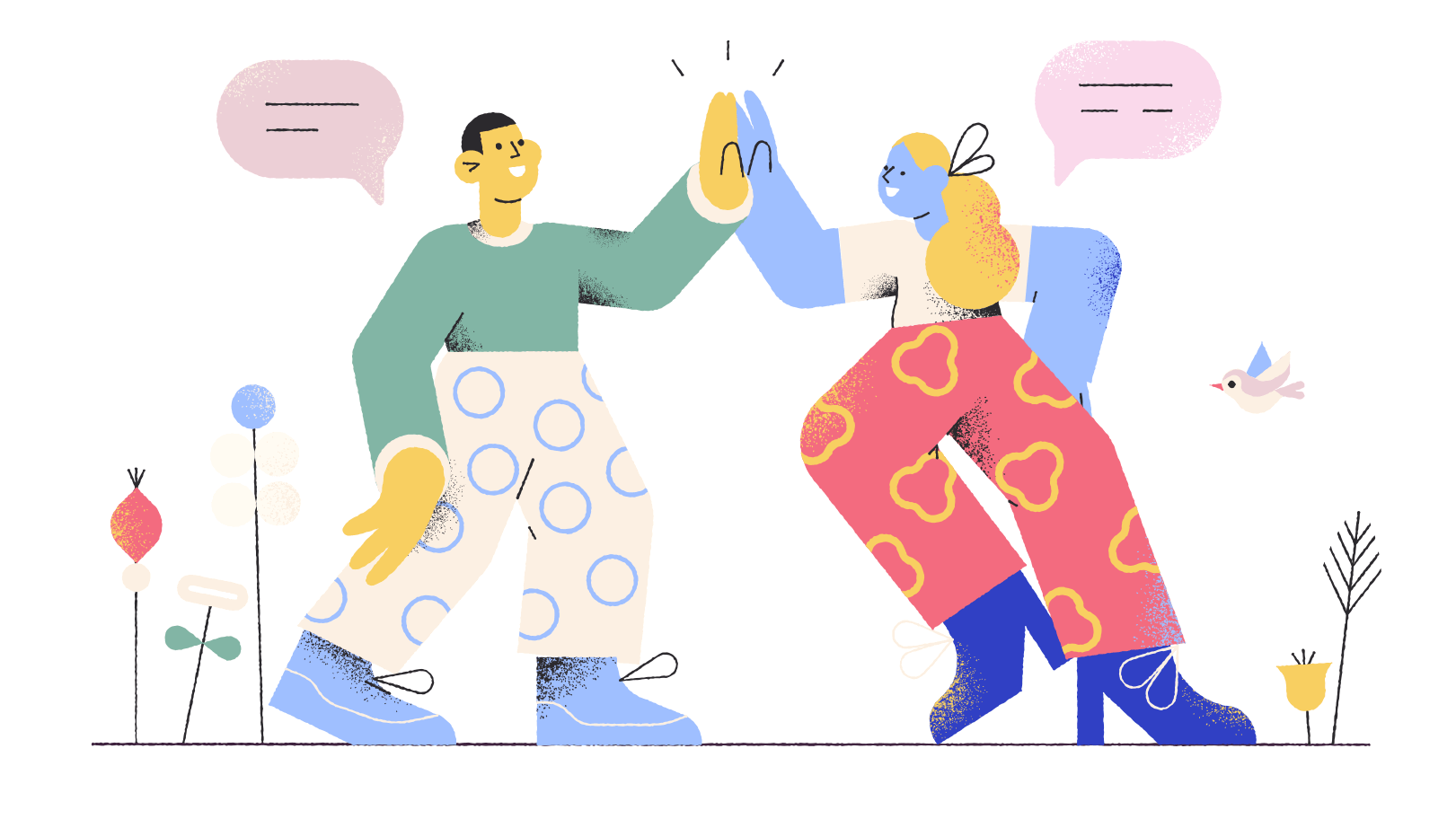 One quick, but important note about the size of our respondents' companies. We will differ them based on the number of people in a team. We'll refer to Fred Wilson — startup VC — in this question. He says that the optimal number of employees depending on the startup stage is:
5 or less for building product stage (we have about 5 of these companies),
about 10 employees for usage stage when you're finding market fit (15 companies among our respondents),
and around 25 employees when you're cool enough to generate revenue (we have about 15 of such companies also).
Read also: 17 Zendesk alternative services and 13 live chat alternatives to try this year
Service, support and success
The general message we got out of all interview processes is that there's NO clear understanding of what distinguishes support and success and what roles these teams play in a company, especially when talking about a small startup.
When a company is like a baby learning how to make the first steps, there's no need to think about reactive support and proactive success — you have to focus on your legs and on how to keep balance. Guys from Praxis — apprenticeship platform — say that they "use the words service, support, and success synonymously". And that's totally OK because when you have, let us say, just MVP — client support is your success.
At this point in time you're ready to be a mother, a father, and even a grandma with cookies for your first clients to satisfy them, aren't you? "100% of the team is talking with clients! That's easy to say when you're a startup" say guys from Insight — employee engagement platform. And such a situation is not difficult to find — Viraltag, Imaginators, even 14 team members of Slite, a collaborative tool for teams to share information, talk to users at least once a week. They believe, "this keeps the team close to users and puts the user at the heart of how we build Slite".
And they are absolutely right! When there were just a few of us (let's say 5), everybody took part in building relationships with our clients, everybody talked to them, and we loved it! Our CEO still likes to run into conversations in chat sometimes and talk! And that's not a unique case — Squirrly, Morningscore, DataOne.io and so much more companies have a very talkative CEO.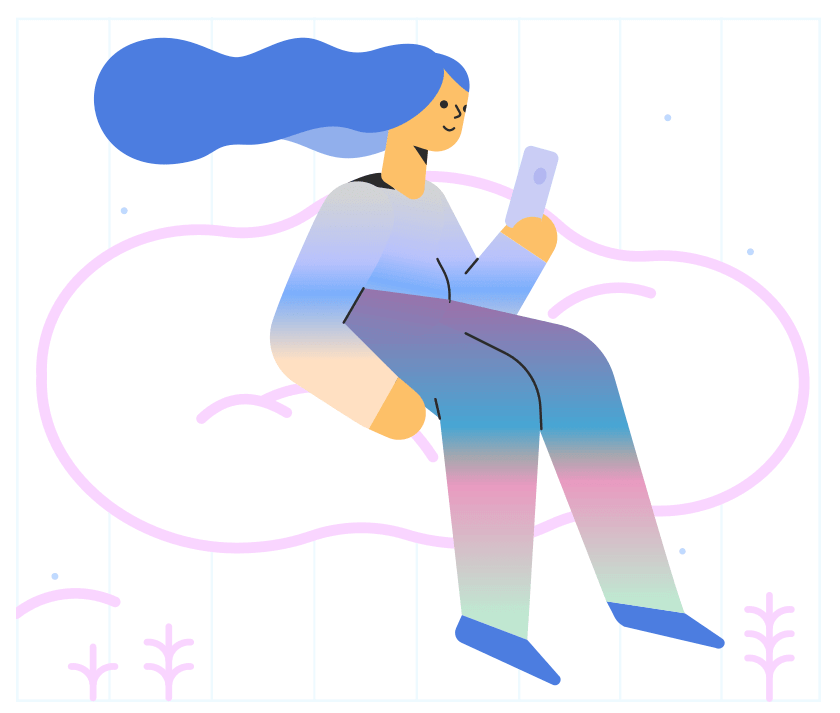 Of course, when your company can already make some confident steps independently, you start to change the way you look at the support process — you bet! More clients, more conversations, more bugs detected, more feature requests and even understanding that you have collected an experience you want to share with your users to make their work in the product even more effective.
At Tettra — knowledge management system — the team focuses on Support and Success in different ways.  
Support is largely transactional: people write in or chat when they have questions about the product, the pricing, or their actual account. Customer success is more goal-oriented. Customer Success is focused on helping people be as successful as possible with Tettra and with documentation, generally. We give people resources, guidance, and best practices to help them build a culture of great documentation

Kristen from Tettra.
When you've collected so much expertise that it overwhelms you — share it with your prospects, leads, and customers. That is how the support part is accompanied by success. In Dashly we've had several years of hard work, implementations, experiments, victories, and defeats that we can say for sure (well, maybe with 90% confidence?) what scenario is effective and what will definitely annoy your visitor. At that moment, we started to write Use Cases and "we know what to do" articles to save our users' time and boost the value of the product for them.
That's how your support becomes more than just technical help. "It's [qualified support] one of our strongest values besides the quality of the tool," says Jan from SentiOne — a conversational AI platform for social listening and customer service automation.
Read also:
15 best lead generation services to grow your base in 2023
The 36 statistics on how chatbot for businesses grow your revenue in 2023
The secret weapon of your competitors or Why you should focus on customer service first
How to organize effective support?
Where do you get messages from? What are the most popular channels to get in touch with you — Facebook, Viber, Live chat on your website, or something else?
We're primarily using email and social media to reach out to users and potential clients. Twitter, Facebook, and LinkedIn are our typical outlets for the time being. If we notice users stop using our product or we haven't heard from them in a while, I'll oftentimes send a quick email pointing them to something we've written that might be interesting to them

Dave from Insight
When I was in gentle teenage, I used to have a lot of friends. They would text me on Facebook, ICQ, Skype, I even had a pen-friend in my Gmail. What I was doing is spending all my phone charge on checking these channels, missing cool parties, and losing contact with a part of my friends. It was all because I just didn't have enough time (and, OMG, even power) to keep track of all this chaos. Now replace the word "friends" with "prospects" and "cool parties" with "tons of money" (ok?) and you'll see what's going on in those companies where there's only one marketing manager (you're lucky if that's not a CEO) watching over visitors' communications and trying to provide decent support switching between a million of apps.
The effectiveness of such support decreases proportionally to the increase in the number of conversations. You're starting to miss important messages, forget to push your leads to make a payment, don't get a chance to say important words before they leave — you're losing money. Let it be the money only, but you're losing credibility. Word of mouth is a mass destruction weapon, and if you become famous as a company that never replies, it will be hard to change something. And don't forget about the nervous tic your marketer (or even CEO) will have to heal.
That is why at some point in the company's growth our respondents understood that they need to change not only the way they look at support vs. success concepts but even the tools they use for that.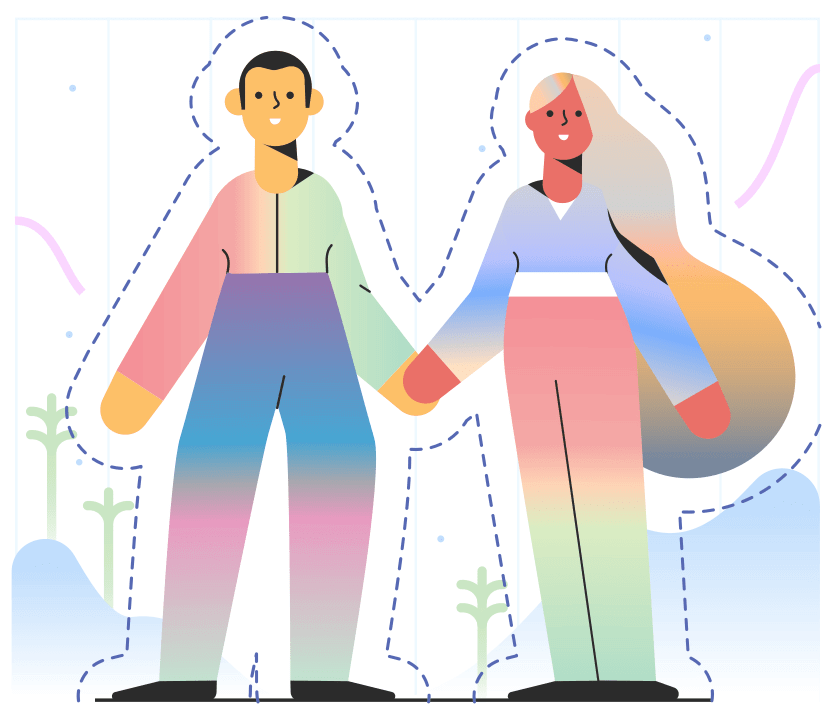 Fyle, an expense management platform,  began to use a live chat on their website "to complement our efforts to make our user experience better." They believed that it would "improve the experience for a customer, extend their sessions and create a communication channel that was easily accessible." Guess what? They were absolutely right! In just a month they saw a 3x increase in captured leads, a 25% boost in chat engagement rate, and a 65% decrease in the number of support tickets generated by customers. This excludes statistics on clients' "smiles" and "thank you so much" GIF images at the end of the conversation.  
In Dashly we receive all conversations from our prospects and customers from different channels. All conversations are always in one place and always in order because every message from a certain channel comes to the same channel in Dashly. That's not a big deal for us, but very convenient for our clients who have a lot of operators.
Of course, it makes our life much easier than we can manage all our conversations (messages from all channels and triggered messages replies) in one panel and even provide "24/7 support" moving from PC to mobile app after the working day is over.  
And that's the kind of messages we like the most? :
Read also: 10 conversion rate optimization tools to enhance your funnel and boost revenue
How to provide success successfully?
Our friends at  ESL Authority take a more active approach to help their users find and understand features — they use website interaction triggers to email users about functionality, optional settings, and tips that help them get more out of the platform. Founder Quincy Smith says these are based on interactions we see from our most engaged users — we use these to nudge new users down the same path while helping them get more familiar with the setup.
After the technical support is up and running, time to move on to another peak and help your users succeed. Which basically equals helping your users to get the maximum value for their business out of your product (that's not our know-how, mastodons, again, knew that forever already).
There's a positive correlation between the fact that a user got value from your key feature and the fact of his first (and ongoing) payment. They pay when they know what they're spending their money on. Always start from the value, talk about the value and understand the value your users will get out of your product or any specific feature.
Here some spy techniques come in very handy and a code word CJM makes the world go round. Sailthru defines Customer Journey Map (that's what CJM stands for) as "the story of the customer's experience". It shows the whole path from initial contact to infinity with important milestones — sign up, features activation, trial finish, payment, etc.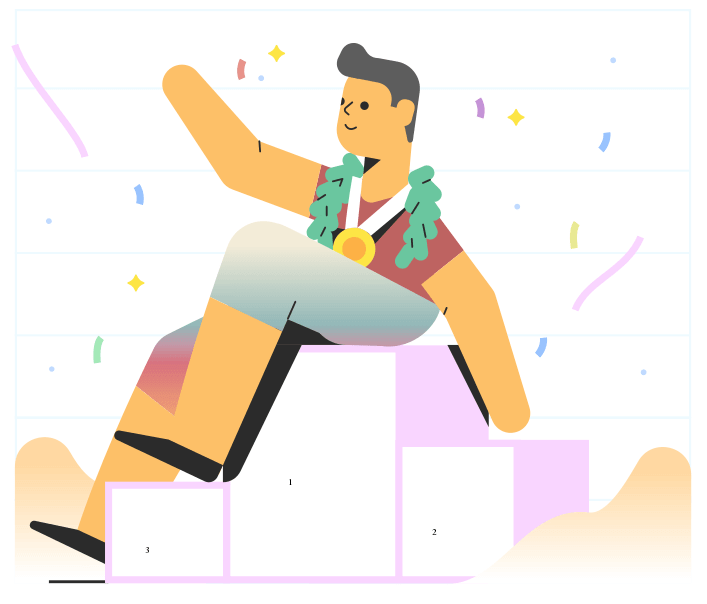 When you're young and small, you see your funnel is like "visited — paid", not focusing on the steps between these events. Nevertheless, the predominant majority of our respondents take care of user activation and track their actions. For example, Somiibo representatives say that they don't use any particular system for now, but "do track data about where on the site/app the user was when they made a purchase, so we can optimize that funnel". So, as you see, they pay attention only to the payment event. At Shoppr they look at how much time their users spend on a certain feature — that's how they understand its necessity, usability, and activation in a product.
The more solid approach is to take into account the whole user path because honestly, everything is important (from the amount of data you should leave to sign up to the number of methods you can use to pay). EasyLeadz has a clear understanding of the main checkpoints, their funnel looks like this: "Visitor→-> Free Trial →Targeting filters saved →Bot Active→Campaign Launched→Upgrade". They consider all these steps even measuring them with different tools.
Read also: Customer engagement strategy template to create omnichannel campaigns
Pay close attention to how many pages people create, how many people have signed on for the product, and how engaged they are with the product over time after signing up 

Tettra team
In Dashly we know our funnel and track every step of a user journey — we have events for sign up, every feature activation, payments, etc. It gives us data to analyze and understand where we honestly suck and lose people and, in contrast, after what step a user comes by our door with a pocket full of money.
We use our own platform to track user journeys, but some of our respondents also have Mixpanel, Google Analytics, and Crazy Egg in their toolkit. This is just a matter of the data you want to track and take into account.
Of course, the data itself is like a plane without a pilot — you won't get under palms without a decent analysis. We recommend building funnels as the most illustrative way to estimate users' journey.
Only looking at how your visitor is acting, where is the breakpoint is the correlation between their user path and LTV you'll be able to provide not just technical support, but guarantee success and create win-win relations between you and your customers. Because no matter what stage of development you are at and how you call your "support", "success" or "service" — LOVE your customers. And this is the surefire way forward.