If you're a head of a customer support team, you probably struggle to find ways to enhance key live chat metrics. It's a pain in the neck, right? If only there was a way to improve first response time or CSAT without overloading or expanding your team… 
The solution? 
Try customer service automatization. FAQ chatbot and saved replies are perfect to reduce the RT, save human resources, company budget, and automate customer communications.
Discover expert tips on how to implement them within your business 👇
Set up an FAQ chatbot
A chatbot is the first tool to automate your customer service. It may seem complicated. We're here to prove it isn't! You need no coding skills.
1. Collect the most common questions from your customers
We recommend you use tagging for this. If a customer comes to an agent with a certain request, give it an already existing tag or create a new one. That's how you can do it in Dashly 👇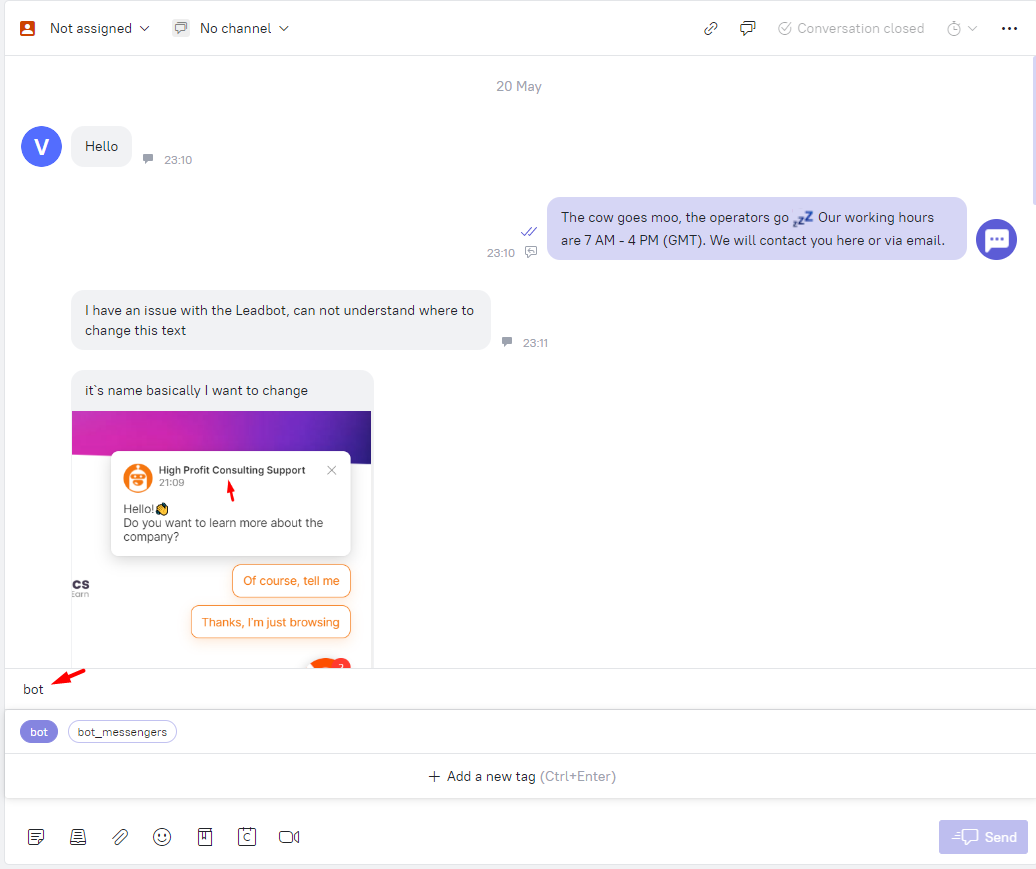 After a few weeks, you'll know what issues people mention more often. This information will help you set up an effective and relevant chatbot. 

2. Let a chatbot automatically resolve FAQs
Now, when you have all the necessary data, sort questions by topics and put them in the main menu of your chatbot. Then just create scenarios for each issue.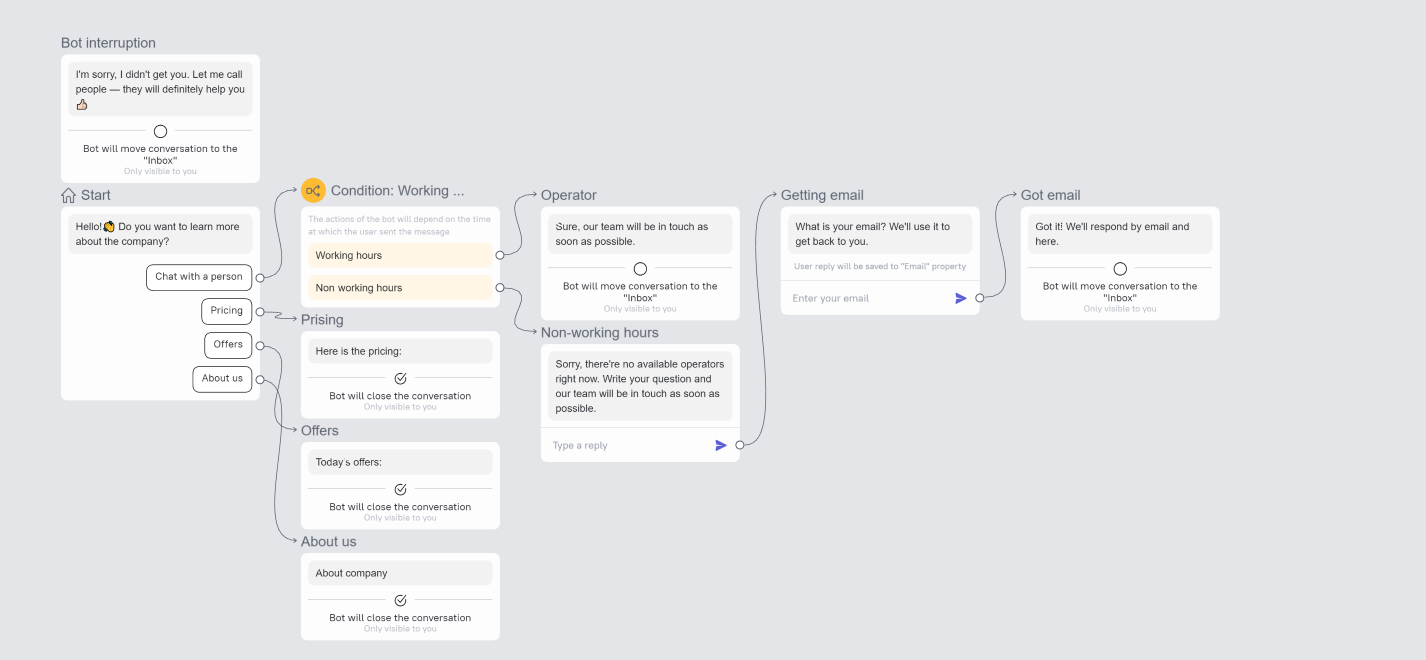 This way, your customers will find the answers by themselves. FAQ chatbot will save your team and customers plenty of time!
Pro tip: don't put every question your support has ever got in the FAQ chatbot — leave the complicated ones to your agents.
Use saved replies 
Another great practice for customer service automation is saved replies. They will improve agents' response time and save them from typing the same messages repeatedly.
Ask your agents what answer templates they use. All agents have them! Then turn those notes into saved replies with Dashly. It's an effective way to unify the answers and speed up the support work.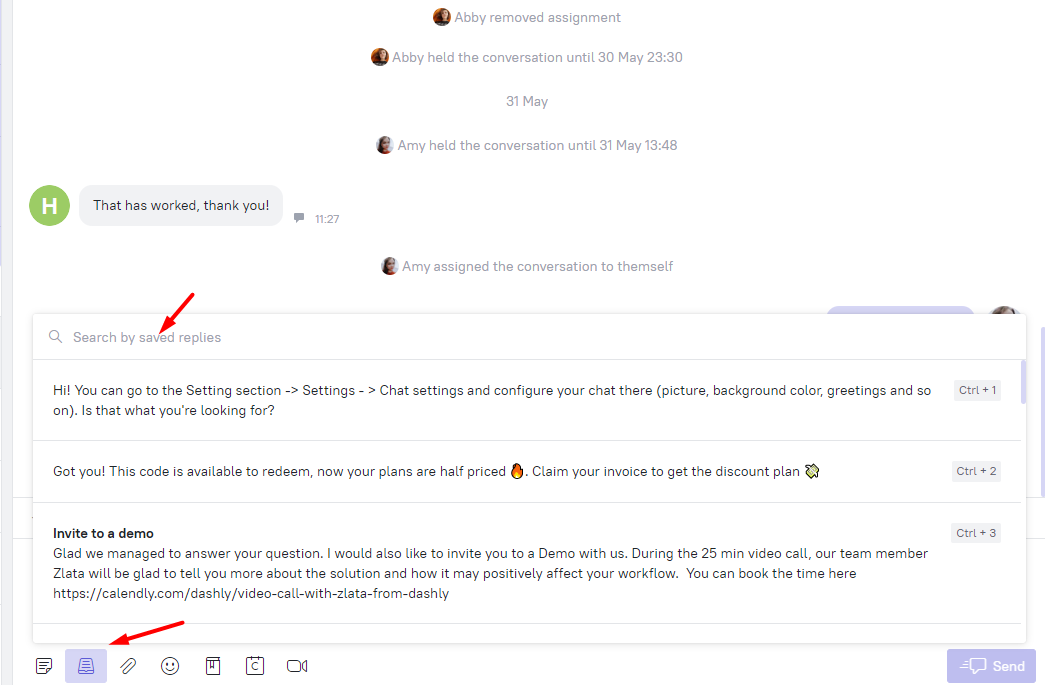 In Dashly, saved replies are embedded into the inbox where the agents work. All you need to answer an email, messenger, or chat request is to click a saved replies icon and chose the relevant answer.
If add to your saved responses collection, we came up with 15 ready-made responses to deal with the trickiest questions.
👉 15 examples of tricky customer service scenarios + ready-made answers 👈
In addition, it will be much easier for you to control the quality of customer service.
Pro tip: To facilitate the saved replies search, use keywords or hotkeys. It is such a handy feature! Our team loves it.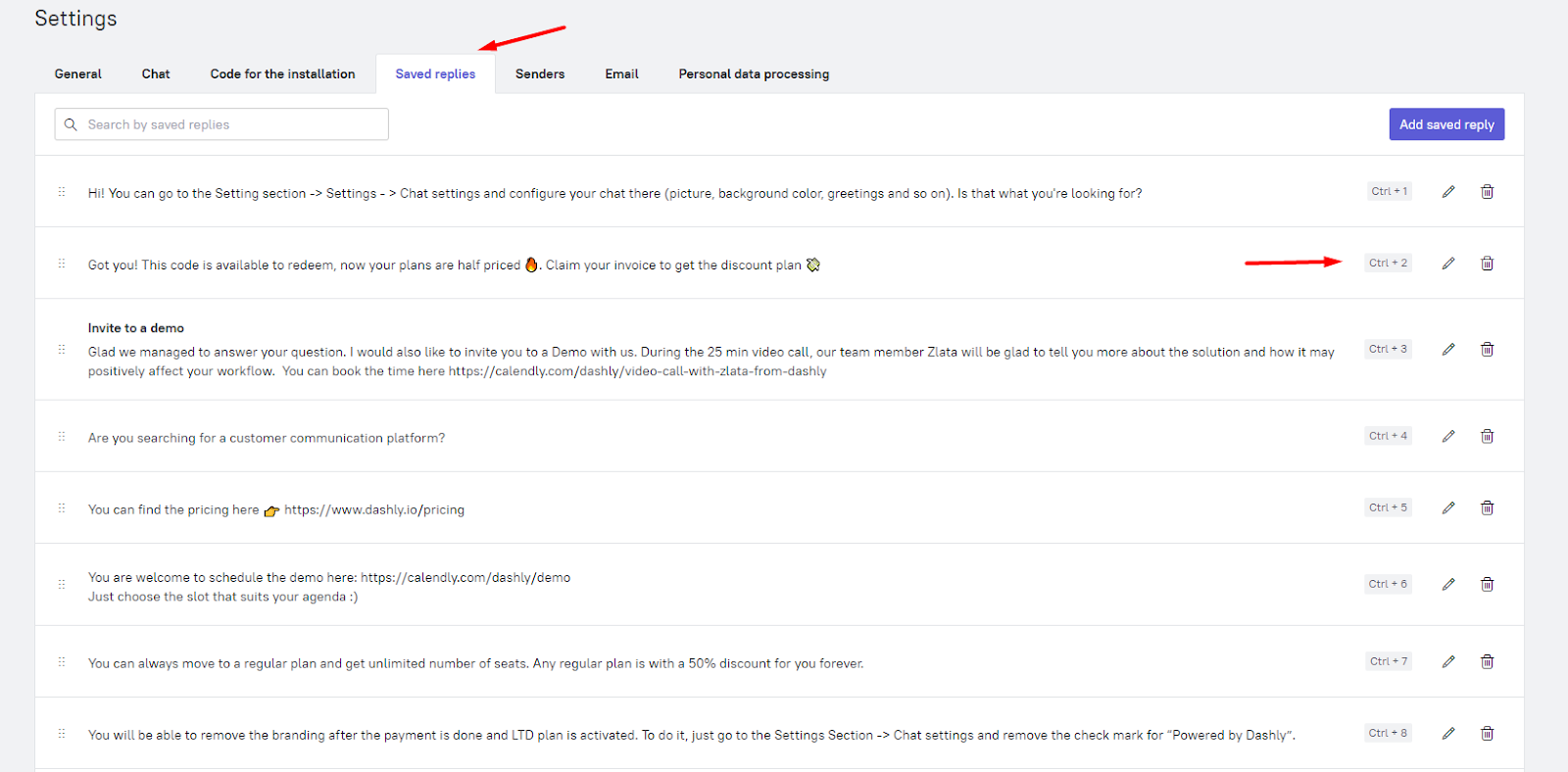 Let's recap
Leave the most frequent issues to a chatbot. Reduce your response time with saved replies. These are just two simple hacks that you can implement in 30 minutes each. The support team and your whole business will feel this difference. Let the most simple queries and tasks be handled automatically. This way, your team will have more time to focus on more complex queries and add an empathetic touch to those interactions.
FAQ
What is customer service automation?
It's the process of relieving your agents from some routine tasks and dealing with them automatically. You can facilitate your support team's work by automating some interactions with customers. It reduces your response time and improves CSAT. Some of the tools that can help you automate customer service:
— chatbot,
— saved replies,
— knowledge base.
What are the advantages of automated customer service?
Automation of customer service saves your team plenty of time. Chatbot will handle FAQs, so your team can focus on more complex issues. Saved replies will save hours of typing and resolve customers' issues faster.