We developed a chatbot in Telegram to make business communication with customers even more convenient. Now you can not only connect operators to Telegram but also set up an automatic assistant there.
We are still working on the Telegram bot. At the moment, it will become an excellent support for your team:
Consult users on frequently asked queries.
Respond simultaneously to requests from multiple users, reducing the time for the first response and helping to process more daily inquiries.
Assign a conversation to the appropriate manager depending on the question.
What the Telegram bot can do right now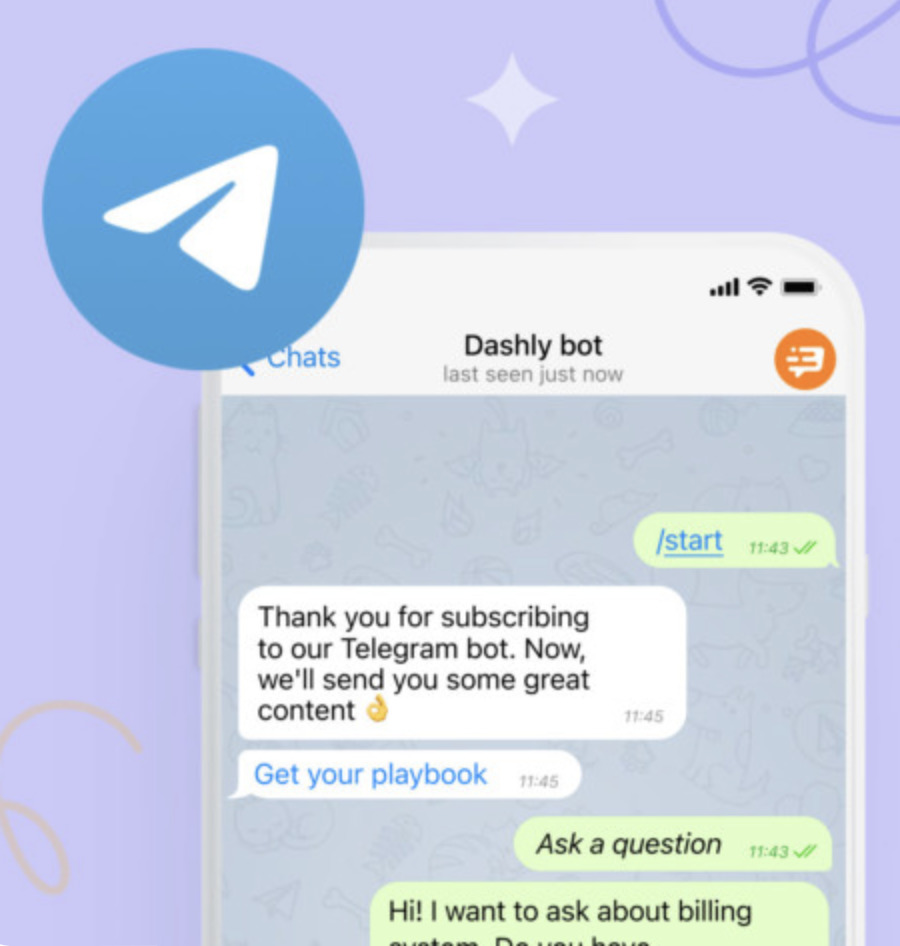 👉 Start after pressing the /start button in the dialogue.
👉 Send messages and offers response options with buttons.
👉 Collect information about users, their contacts, and automatically transfer it to the service.
How to create the Telegram bot
Just like other chatbots, you can do it in Dashly visual builder. Make sue that Telegram integration is connected.
Before the starting block, a badge with the trigger action "Pressed Start" is displayed, after which the chatbot scenario starts.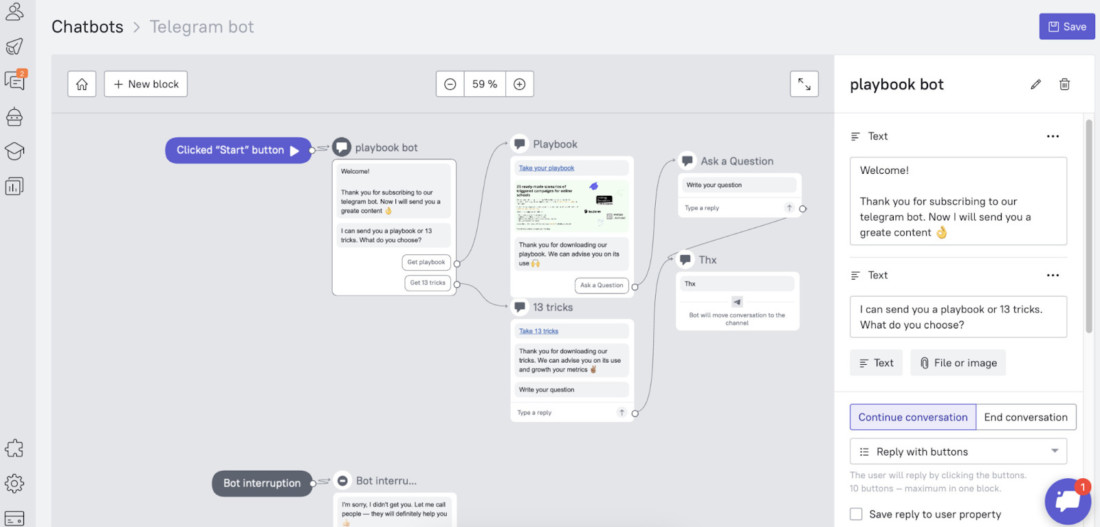 Read about setting up Telegram integration in the Knowledge Base.
What the Telegram chatbot will learn soon
Currently, the Telegram bot focuses on user support, and in the near future, we plan to implement features for marketers:
Lead nurturing. For example, you qualify users, offer a lead magnet, and they leave their contacts. But leads are not ready to buy yet, and you can send them automated messages with offers in Telegram.
Welcome bot to instantly answer frequently asked questions from users and thus unload operators. This is not a separate chatbot, but an additional feature of the Telegram bot. It will appear for each new user request, while the current bot appears only by pressing the /start button. In logic, it is similar to our Welcome bot for websites.
The Telegram bot is a module that can be connected to any plan. To do this, write to us in the live chat, and the support will calculate the cost of the bot for your site and help connect it 👉