I'm Dmitrii Ive, Dashly founder and the CEO. Today I'm excited to share our story, the challenges we faced, and how we overcame them. 
Since 2018 we have grown from a team of 4 to 95 experts: developers, designers, marketers, and sales professionals at work and travelers, athletes, and yoga specialists in life. 
Now Dashly is a conversational marketing platform with a $200K MRR used by 1,000+ businesses globally. 
I want to tell you about the initial idea which turned into Dashly and the unique approach that makes us stand out among the competitors in conversational marketing.
How we came up with the product idea
Before launching Dashly, we developed websites and products as an agency. Our clients ranged from small online shops to large banks. But in the end, building websites without knowing what happens to them next wasn't enough for us.
We wanted to create our product, a startup. 
You may have heard about gamification. We combined it with eCommerce website development, our prior experience back then. Thus, our solution should have provided customers with a bonus for signing up or purchasing on a website. These bonuses can be redeemed and used for further purchases. 
Excellent idea, but not relevant to the market, though. We couldn't compete in this field. 
But in the process, we developed a system for website visitors' behavior tracking with detailed event analytics. It allowed us to analyze clients' visitors' behavior and give tips on increasing customer engagement or Conversion Rate. 
For example, use a welcome message in a live chat to engage them in a conversation. Or launch a pop-up to stop visitors who intend to leave.  
It was the first step.
The evolution of Dashly tools
The market saw the Dashly website visits tracking tool in 2018. Within the first year, it has grown eight times into a conversational platform for:
support to improve customer experience;
marketing to build effective communication with prospects;
sales to understand customers' needs and collect their behavior data on a website. 
But soon, we discovered one joint pain for marketers. 
Let's say a customer reaches out to a company via Instagram, but switches to email. The context of the conversation in different channels gets lost. Communication with the same person counts as two separate requests from different people. 
As a result, marketers can't personalize the user experience with little data on their hands. And prospects have to repeat the same things, wasting their time. That's how businesses lose potential customers. 
Dashly solution: in addition to user behavior tracking, we merged the communication channels for users and teams. Thanks to this, each team member operates with complete info about a prospect. 
That's what Dashly is today.
The process of launching the business
At the time, there were only four members on the Dashly team. There was no funding, so the Dashly team only existed thanks to the sales. Everyone was involved in the process of support, onboarding, and sales.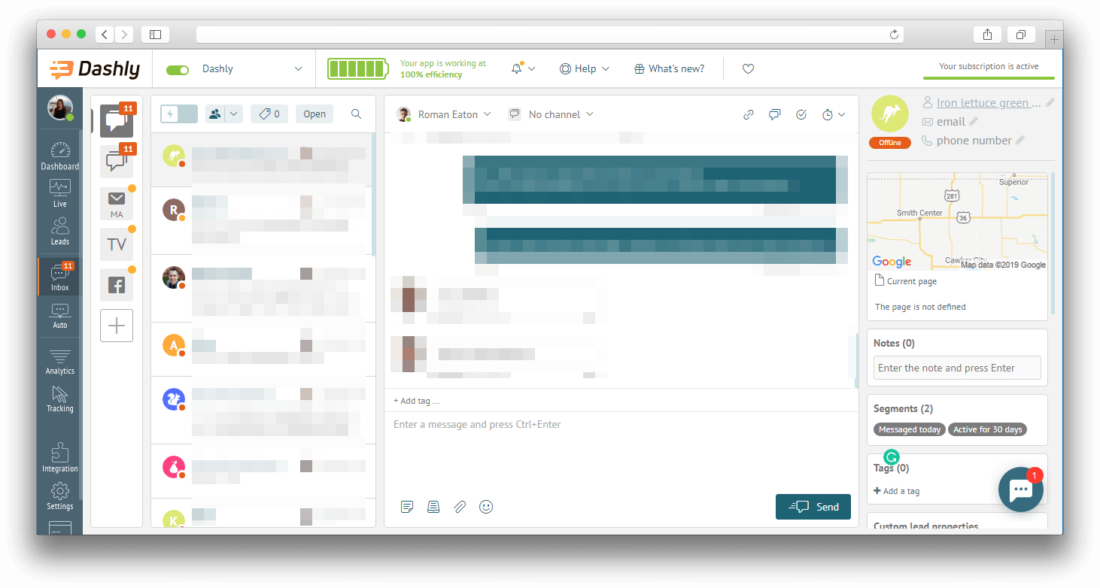 At first, we sold the product by talking to our previous customers. Then, content marketing helped us find new customers. To get the attention of heads of sales, marketing, and support teams at eCommerce, SaaS, and MarTech, we published the following: 
landing pages for specific solutions (for support, sales, or marketing); 
SEO articles and case studies in our blog;
stories about our expertise to potential customers; 
guides and e-books. 
The marketing team mostly shared it via our blog, social media, and Slack groups such as DemandCurve, Growmance, MarketersChat, HeyGrowth, and others. Also, we actively distributed our content on LinkedIn communities such as Marketing Communication, Digital Marketing, and Startup Network. 
In addition to content, the whole team used Dashly to communicate with potential customers. For example, I was giving demos to all new clients myself. This helped us understand the customers, improve and sell the product better.
We made sure that conversation is an incredible tool to build trust between a company and a customer! So we turned this knowledge into our product: to make people feel like they are communicating with real people. 
The result of this strategy was outstanding! Over the first year, we grew by over six times in traffic and signups. We also had rapid growth in the following years and increased by over eight times. 
How we are doing today
Now, the Dashly team is 95+ experts working from different countries.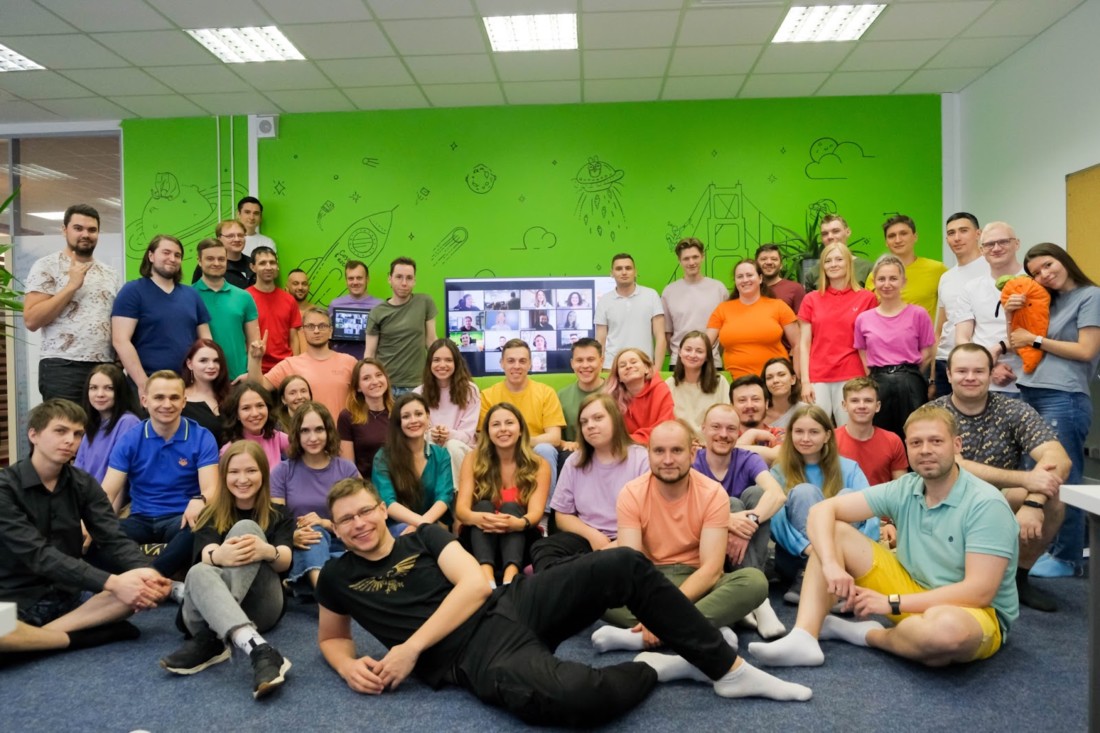 During the launch, our main markets were the United States and Europe. But now we have entered Latin America and Australia. 
Content marketing is still among our critical methods of growth. We believe it provides value to our target audience and the market. 
Dashly main goal is to turn business interaction with clients into a person-to-person conversation. So when clients reach out to your company via different channels, they still feel comfortable and authentic communicating with your support, marketing, or sales. 
It is easy when each team member sees the ultimate data on customers' behavior, interests, and problems in one profile. Thus, you can understand customers better and make the conversation as fast and easy as ever. 
The lessons we learned
Recently, I watched an interview with Elon Musk. He said that one of the main things is to focus on bringing maximum value to your customers and be as critical as possible about this. If you bring value to someone and that value is high enough, it will work out in the end.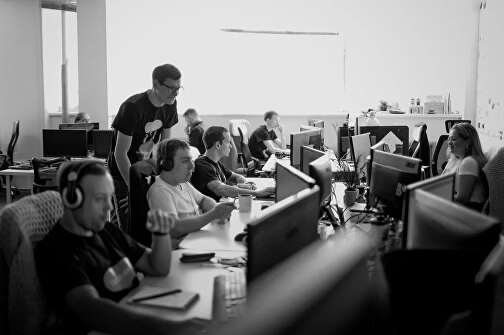 Keeping it in mind, the Dashly team follows the next rules:
Listen to customers and understand their issues. This is a prevalent issue that companies face. And we were one of them. Unfortunately, many companies forget about customers' needs and continue pursuing goals. In return, you will face an enormous loss in profits.  
Be as transparent as possible within the team regarding processes and goals.
Focus on the correct input, values, and goals. 
Have a clear vision and strategy to conclude from the results we achieve.