With the intuitive and simple email builder you can create nice emails in 5 minute! How is it possible?
Use a lot of different standard blocks — just insert your text, image or video.
Don't create emails from scratch, develop and save templates.
Make the email more human and vibrant! Add stickers, imoji, gifs that are already inside the email builder.
Customize the display of content depending on the screen size — let the letter look equally good on your phone and desktop.
You can export emails as HTML code and use it in other services.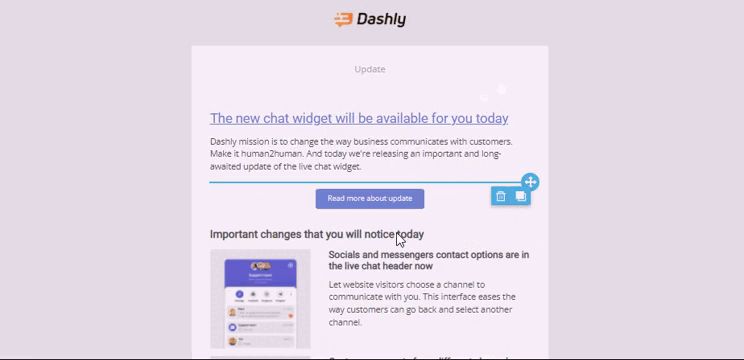 We're happy to chat with you on any questions, comments, or suggestions on the new email builder.