Launch the chatbot by clicking on its widget on your website, not just on events
Answer the most common questions with a chatbot when a user opens a live chat. Reduce your agents workload, qualify users, and distribute user requests to the relevant channels.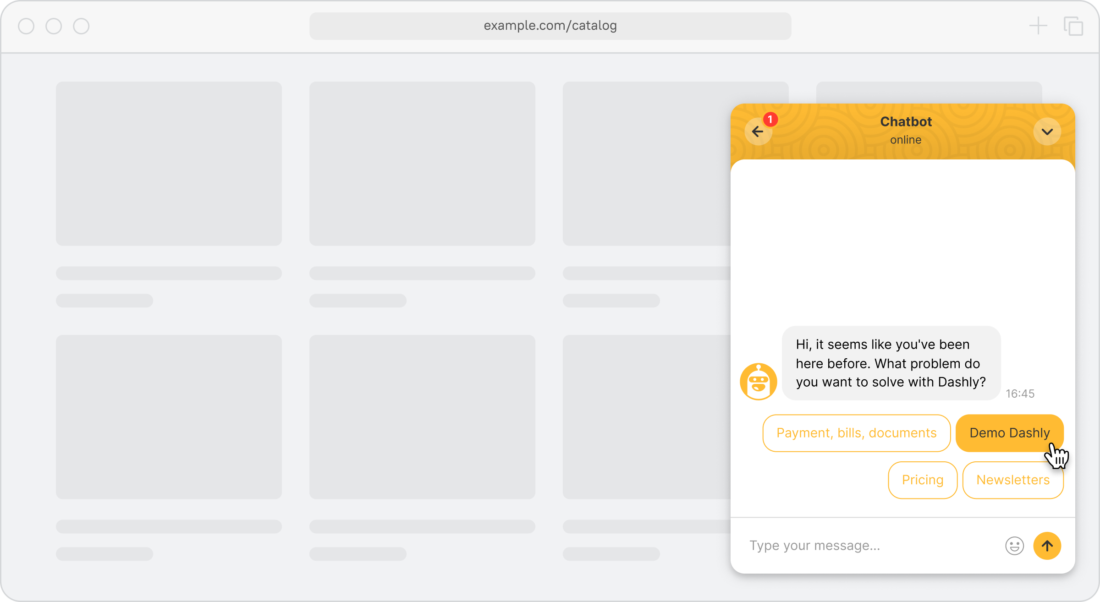 Run different scenarios with the chatbot during working and non-working hours automatically
There is no need to create multiple chatbots anymore. Answer simple questions, ask questions, qualify visitors, route their requests to agents during business hours, and collect contacts when they are offline automatically.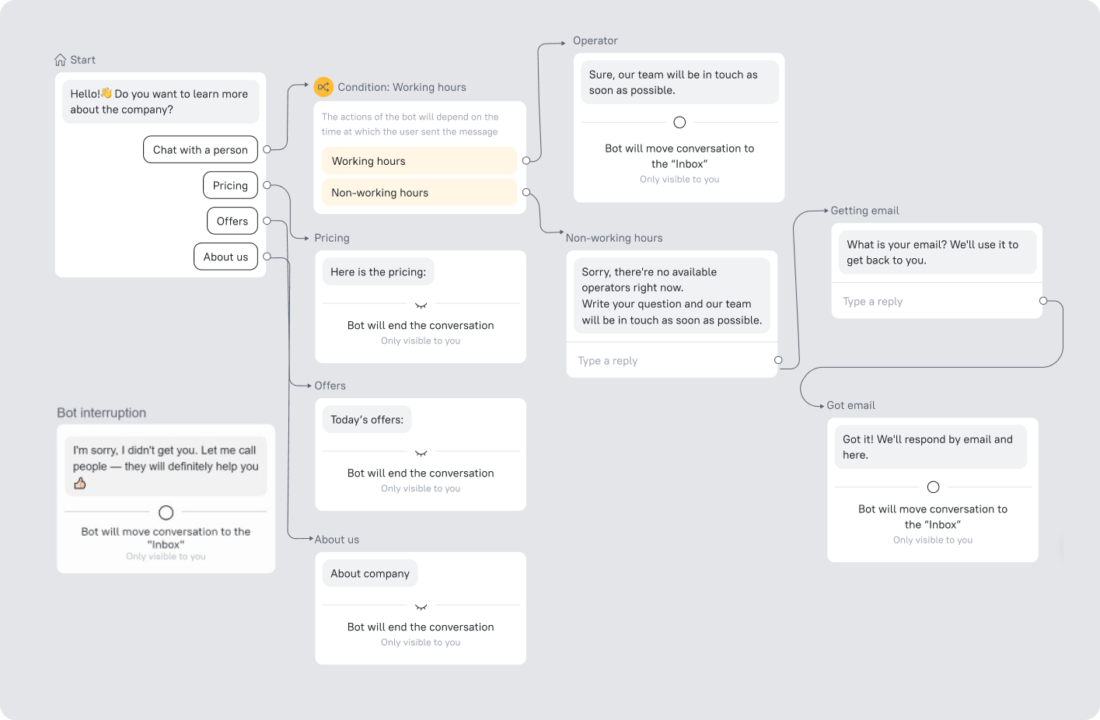 Respond more quickly to users who have talked to the chatbot and requested agents help
Now it is possible to mark conversations with chatbots as unanswered. Such requests get into the general list of questions and can be taken by any agent. At the same time, unanswered user requests have become more noticeable — they are highlighted with blue circles.