Previously, to redirect a user from the chatbot to a specific site section or product card, you could insert a link into the chatbot's text or attach it to a word. Such links were not highlighted or associated with a critical action by users.
Now you can insert a link into a chatbot button to make it more noticeable. This also helps to refer to several sections or products at once.
How to Set Up in Dashly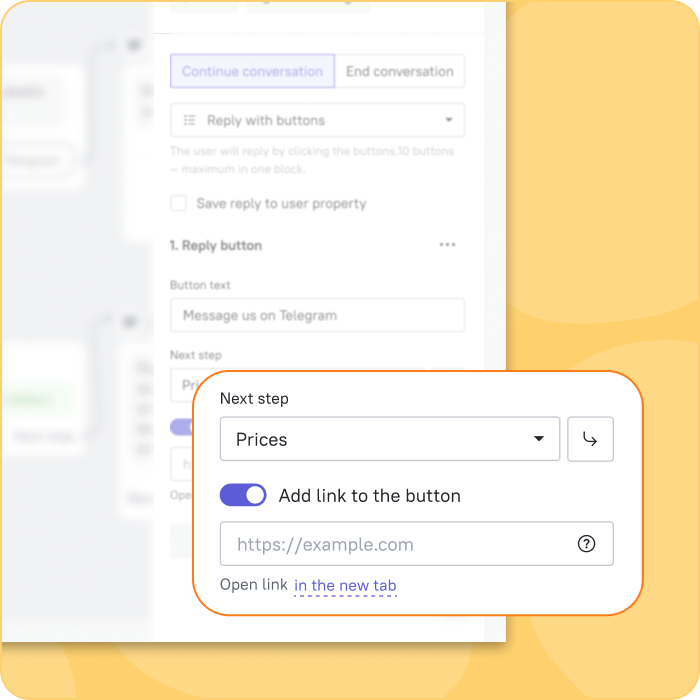 How users will see it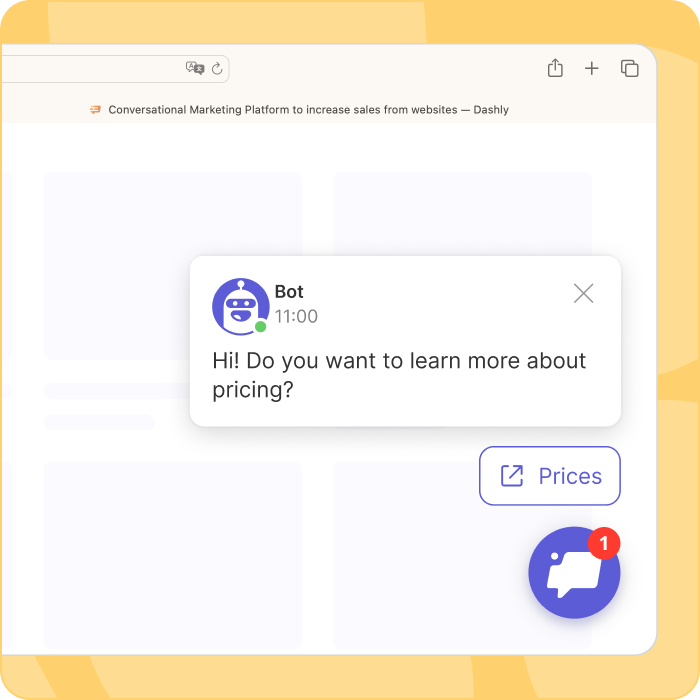 New Use Cases for Chatbots
This feature allows you to set up new scenarios in the chatbot. We have already created 6 templates for them that you can test right now.