Now users see only actual messages on the main live chat screen
We used to send numerous messages to a user per week: pop-ups and chatbots. Then, all these communications were on one live chat screen. So, when the user opened it to write a message to agents, that looked cluttered. 
Now we've grouped the messages and left only the relevant ones on the main screen. For example, we grouped all the pop-ups, so the user will only see the last one. At the same time, it is possible to fall into history and find the necessary information.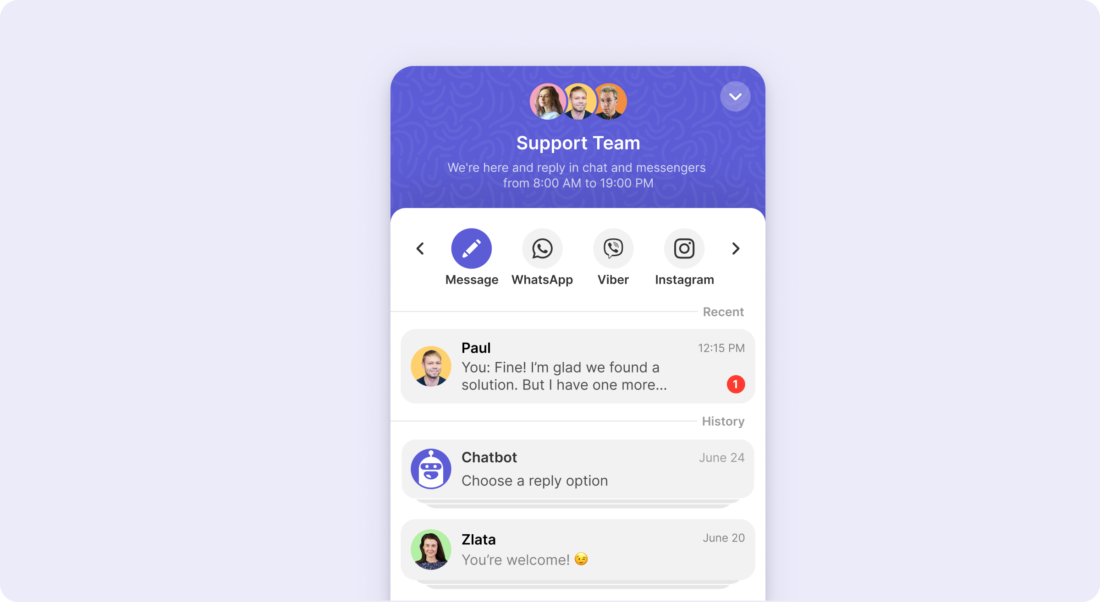 An agent can open a new conversation every time the user writes to the live chat
There was a problem: When the agent solves the first question and closes the conversation, the second question can be lost. Now, if it isn't the first time users write in the live chat, they can continue a conversation within the previous chat context. 
If it is convenient for you to open a new conversation every time, you can do it with the help of additional settings.
Accelerated the Inbox
We noticed that users with over 25 operators and 30 channels have problems with Inbox: conversations loaded with a delay, slow conversations list update, typing messages issues.
So, we optimized the Inbox. Now all users can notice an acceleration of the above mentioned elements workflow and enjoy faster communication with customers.