Halloween is a great occasion to collect new leads, increase the CR to paid or release a new feature. 
Don't want to redesign your website? Enable special short-term design with "horrifying" offers. Read our guide to set up Halloween-related customer communications using Dashly.
Launch pop-ups
Our team prepared cool templates that you can use on your website. Follow the links, adjust the texts, and enjoy!
Collect leads
Gifting is customary on holidays, and Halloween is no exception. Offer discounts or other bonuses to encourage potential customers to leave their contacts.
Handle abandoned carts
Don't let your customer leave without making an order. Offer them a bonus to encourage them to complete their transaction.
Send special emails
After you get the customers' contact, email them with a bonus you promised or products in their basket. Make sure you get them back to your catalog and encourage them to order using a special button.
See also our abandoned cart email with a promo code template.
You can edit text, insert any other images, and configure sending triggers as you see them. Or create new ones!
What to send on Halloween's Eve:
Content email. Add a horrifying story to your email along with special products and make sure you lead your customer to your website with a special button.
Activation email. Offer your customer a Halloween-related discount so that they don't have to think and just buy your product or service. 
Reactivation email. Halloween is a great occasion to remind customers about you if they didn't visit you for a long time. Congratulate them and show which useful products they can buy on a special occasion. A bonus is a great motivation to come back.
Here's what we emailed to our customers last year:

This is a part of the Halloween email to Dashly customers. Dark design, old-fashioned fonts like from the old telegrams. We emailed our selection of related articles and announced the dark theme in conversations.
See our article to create highly-converting emails.
Enable a dark theme live chat
You can configure a trendy dark theme in your live chat using Dashly. Why not coincide this with Halloween?
Configure automatic congratulation in a live chat with an image and direct your users to a special product selection. A high conversion rate to purchase is guaranteed!
Dark theme looks great on both desktop and mobile versions of a website. 
It takes 2 clicks to set up a dark theme: 
Go to Settings in your account.
Go to Live chat and scroll down to interface settings.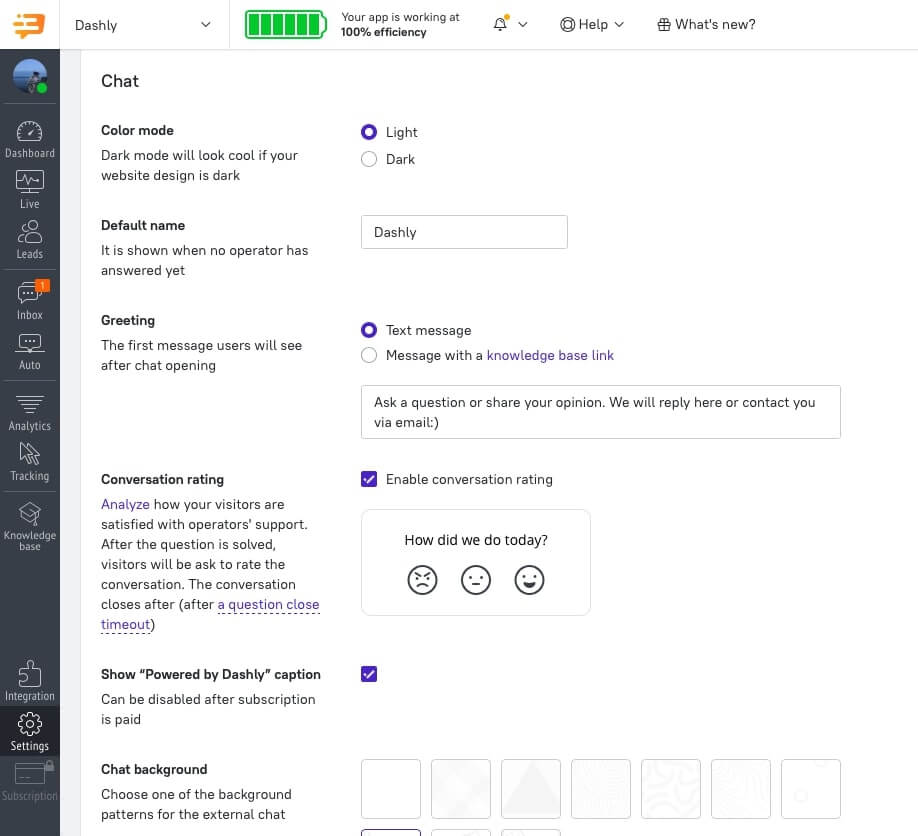 Configure a chatbot
Leadbot can congratulate your users on Halloween, collect contacts and help them resolve their issues without a support agent.
Make up special speeches, create a couple of funny images or GIFs and use them in customer communication.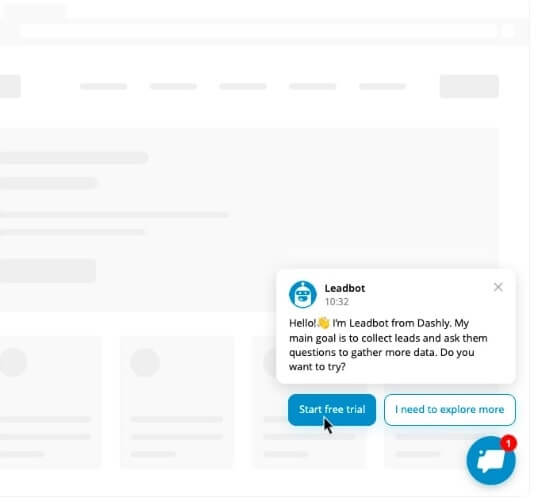 Go to our knowledge base to see the detailed guide on configuring a leadbot on your website.
Download our ready-made templates if you never configured a chatbot before or you just want to get inspiration. We've put together the most popular campaigns from lead generation to user reactivation in E-commerce and SaaS businesses.