Best Dashly Practices for e-Com and SaaS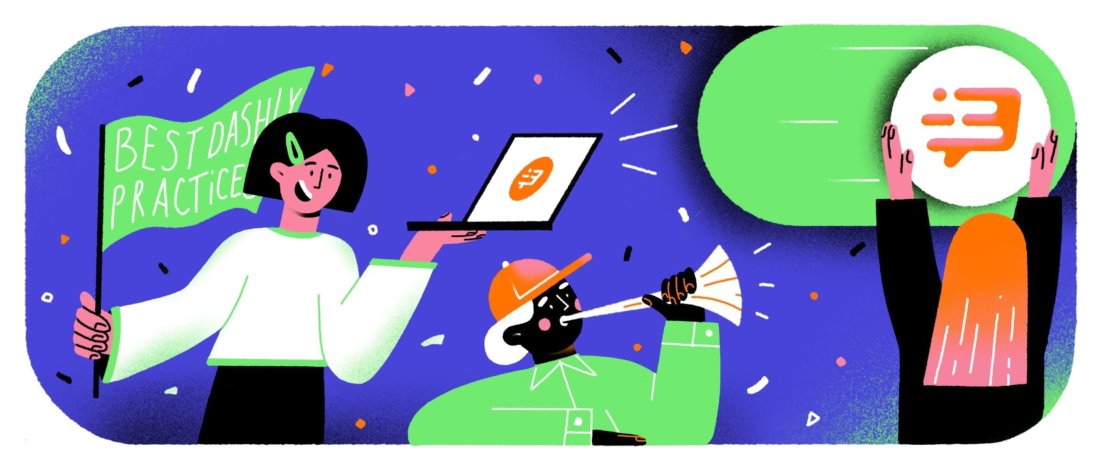 We love our clients and want them to achieve the best result with Dashly. We're always happy to help them with this.
Here's a collection of the best customer stories. Some of them will probably find a response inside you, and you'll find a solution to your problem.
E-Commerce
Collect leads and increase the number of visitors who placed an order by 2,5 times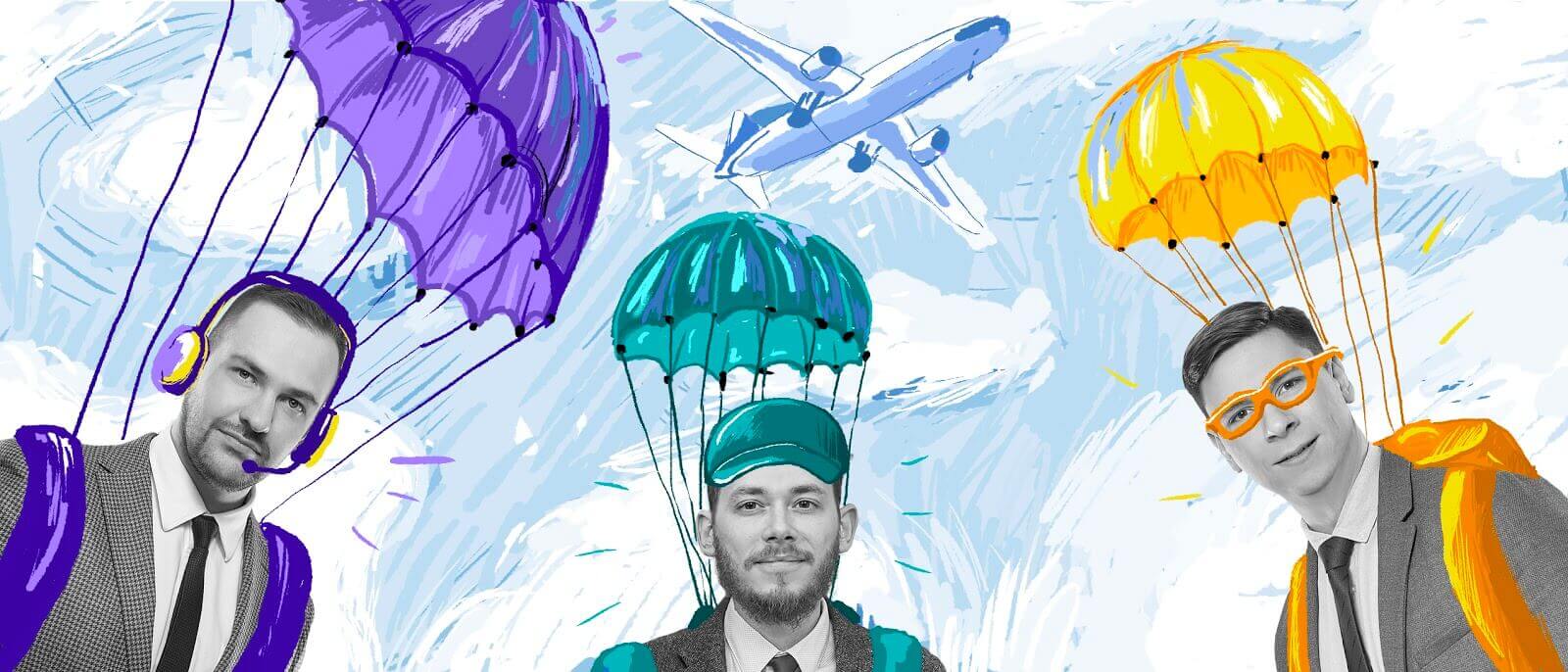 The next story is about SkyShop. In this shop, you can buy a wide range of products with home or onboard delivery.
The main problem was abandoned carts. This is a common problem in online shops. To resolve this, we've allocated several tasks:
to define bottlenecks of the sales funnel;
to find out the reasons for customer churn and eliminate them;
to increase the conversion rate to purchase of those who already visited the website.
The solution was an auto message sequence.
We've created a welcome sequence, and 1.75% of users placed their order,
The abandoned cart email made 22.22% of users finish their order,
After getting a pop-up, 3.6% placed their order,
Email-distribution got back over 31% of the users.
Also, users were always welcome to write in the chat and quickly get some help with orders.
We've used only three instruments: emails, pop-ups, and live chat. As a result, the conversion rate to order placement went up by 2,5 times. Additionally, this helped to capture over 18 000 leads and made several user segments.
Learn which messages helped to get such a result here.
How lead generation strategy helped to get 28% more sales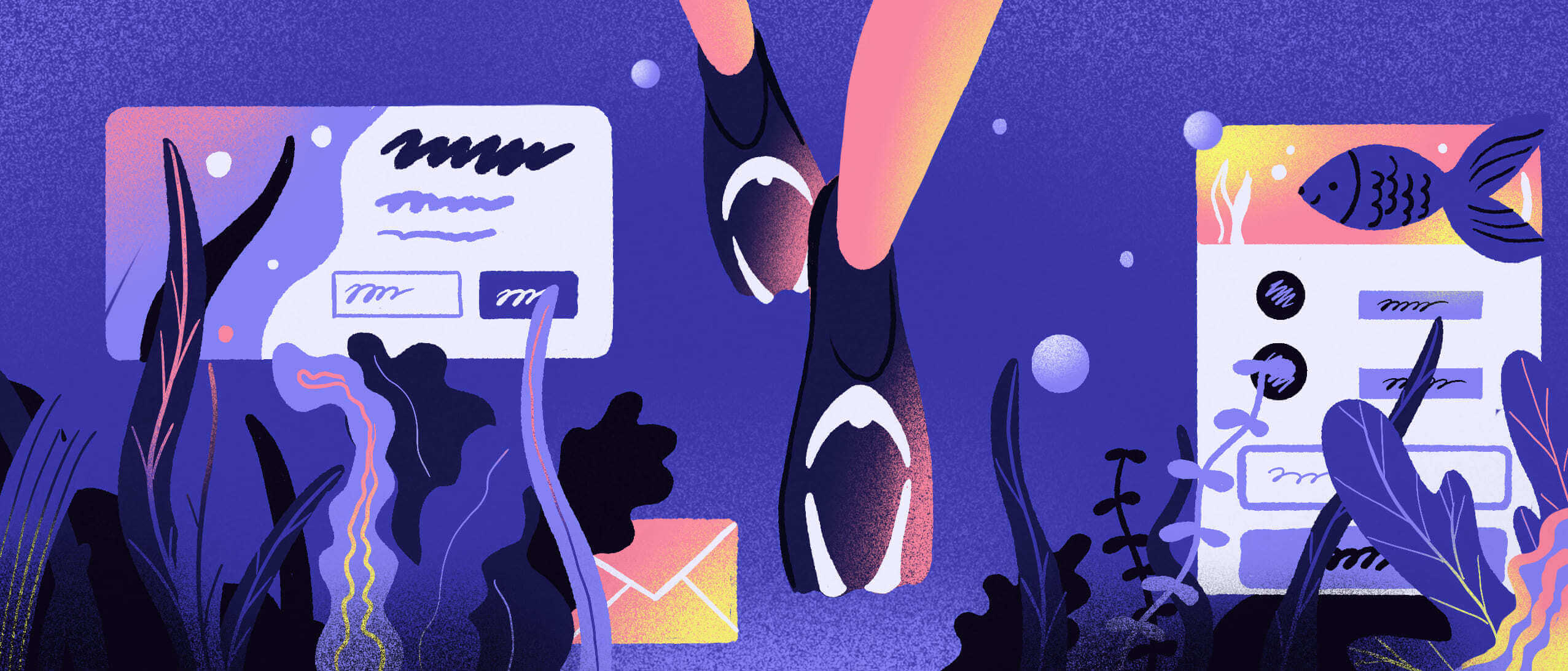 The next client is Vlastah. This is an online shop of underwater hunting equipment. The store didn't work on lead generation and abandoned carts. So we fixed this.
1.Lead generation
Firstly, we offered a gift for making the first order. It's a common strategy, but 3.5% of all the users left their email, and several people even placed an order
2.Abandoned cart
We showed a pop-up with a promo code to users who added items to the cart and were about to leave. When a user left their email, we sent the goods from the item along with a promo code. 12% left their email, and 33% of them came back and continued placing an order.
What were the results of our work? After setting up Dashly, the lead conversion rate was 2,4%. Over 18% of these people placed their order.
Want to know more details? Follow this link.
SaaS-businesses
How FinTablo passed customer support tasks to the Dashly Leadbot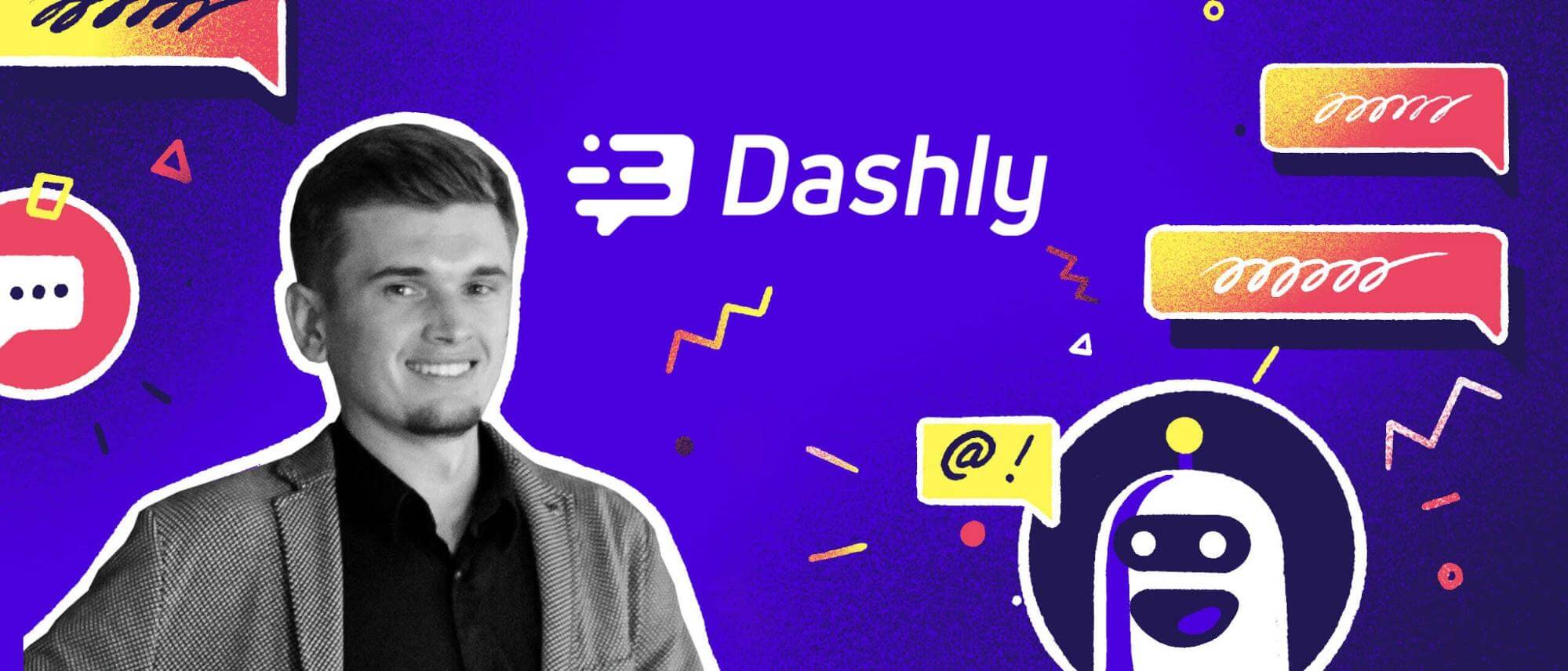 FinTablo is an accounting platform. They help businesses to automate transactions accounting, plan expenses, and so on.
The company wanted to optimize customer support team work. They've chosen a chatbot to help them with this task. So, what did they do?
Proactive customer support via a chatbot. They've created a chatbot campaign with a FAQ and a step-by-step action plan for users. This helped reduce the support team's workload, and they didn't have to reply to every request manually. So, they've freed up time for more complicated tasks.
Onboarding to a new feature. FinTablo team interactively told their users about new features. Users didn't have to read long manuals (they won't do it anyway). Instead, FinTablo sent them just a few messages about the updates. Some users have activated into these features.
Collecting feedback from beta-testers. Users were asked to click a few buttons and spend two minutes while product managers get valuable feedback.
Lead qualification and segmentation. No need to explain that this helped FinTablo to know their audience better and create better-designed messages. What's more, this campaign helped to understand what segment brings more revenue.
Read the FinTablo case study to find out more details and campaigns examples.
How to capture over 16k leads and make 1,5k purchases using four campaigns and two A/B tests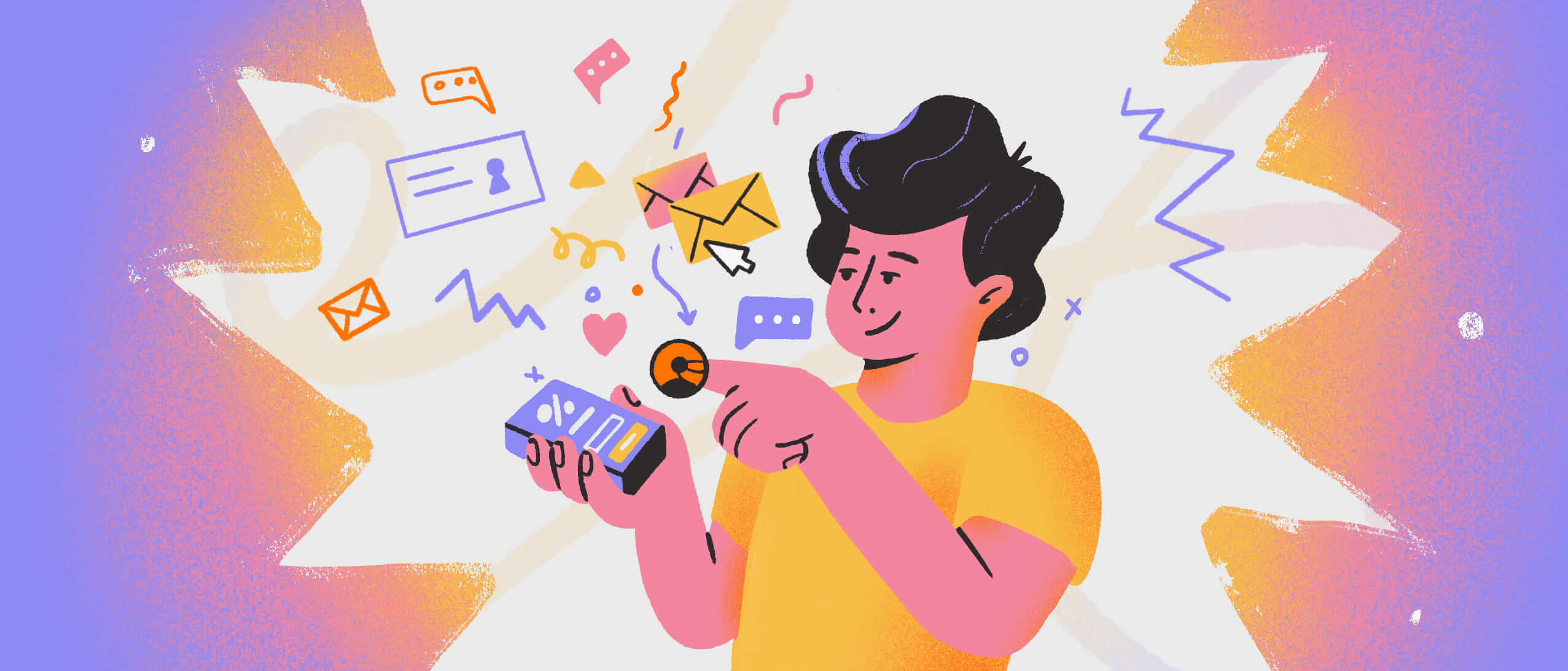 This is the story of a SaaS-company which decided to stay anonymous. The product of this company helps users to collect items in a Dota 2 game.
Our main task was to convert users who have a free subscription into paying ones. So, we've launched three campaigns that helped the company with the lead generation process and pushed users to upgrade their accounts.
Lead generation and email marketing. First, we needed to collect as many leads as possible. Pop-ups came useful for lead collection, and to choose the best one, we've launched A/B testing. After that, users received nurturing emails with offers and sales. As a result, over 500 users topped their account with money (it's about 1.3% of all the users who've seen a pop-up).
Pursuit to make the first payment. We ran an A/B test and found out what offer worked better.
Converting to join a cashback program. Not all the users knew about the cashback program on the platform. We showed the pop-up about this, and 10% of all the users joined the program.
Reducing churn. In case the balance was less than 500, the user was likely to leave — this was a bottleneck. We decided to send them pop-ups and offer some extra points for topping an account up.
All these campaigns resulted in 16 000 emails collected and 1516 users who made at least one payment.
Learn more about the campaigns we launched.
Live chat for users reaching out at an appropriate time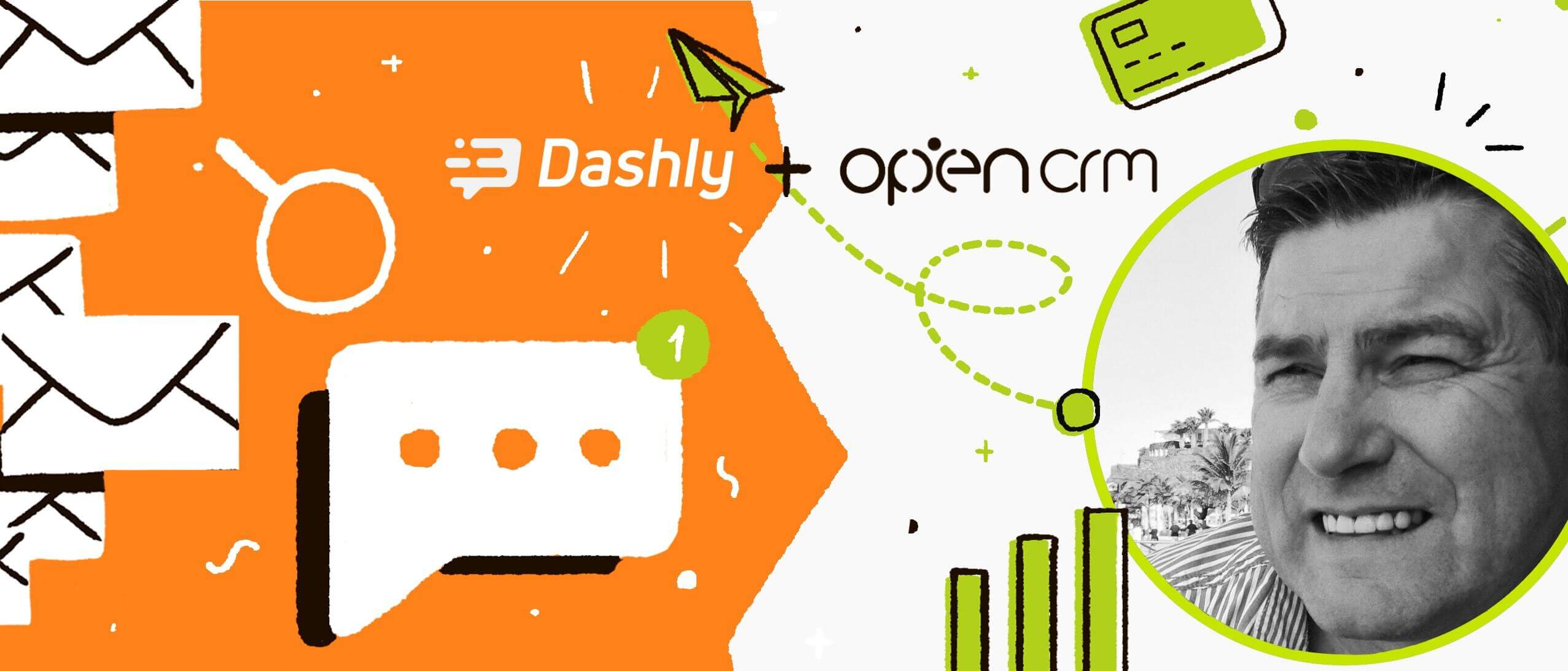 OpenCRM is a CRM provider with special features such as lead tracking and rating, contact management, customer service management, and so on.
The goal was the same as many companies have — to reach out to more customers. An additional task was to reduce the number of calls and emails. We decided to divide this goal into two objectives: recording users' actions and reaching people out via triggered live chat.
Recording actions users perform on the website and analyze this data
We used user tracking, which records all the user's actions on the website. This allowed to analyze different cohorts of users and handle them differently — send different messages in the live chat.
Reach them out via triggered live chat.
We decided to create several campaigns according to the segments. So, there were three primary campaigns:
Customer support via live chat. Agents sent messages to users who might have faced some problems with a platform.
Customer success via manual messages. OpenCRM agents proactively contacted every user out to make sure that they make the most of OpenCRM. For example, they suggested trying some free integration.
Marketing via live chat. This feature is useful when you need to inform users about new features. We used the allocated segments to send notifications only for those who will be interested in it.
So, we've got such results:
The number of conversations went up by 400%,
The number of emails and calls decreased by 50% — managers spent less time on communication,
Few people were dissatisfied with the platform — the number of email complaints decreased by 80%.
Learn more about the campaigns we've launched here.
Still not using Dashly?
We have a case study for this situation ?
Guys from Img.vision wanted to move from Intercom to Dashly.
Why did they decide to do so? Well, Dashly was cheaper, and they didn't need to pay for features they didn't need.
We showed guys how to transfer all the data from Intercom to Dashly, including lead properties, events, etc. Then we helped them with onboarding and configuring some features.
Bingo! The migration is completed.
Find more details here. Or just write to us in the chat, we're always welcome to help you.