23 ready-made scenarios of triggered campaigns for online schools
Reading time: 2 minutes
22.12.2022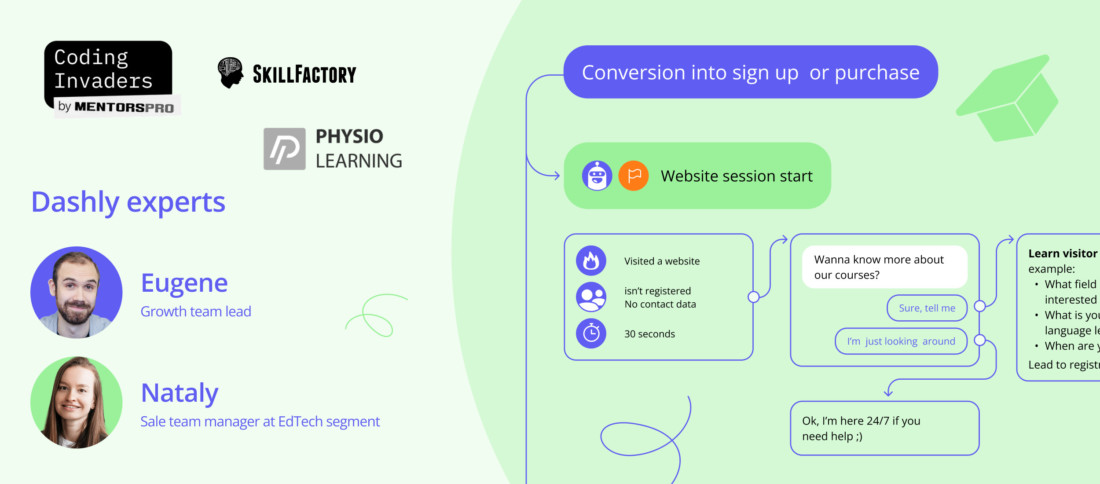 2022 wasn't the best year for the EdTech industry:
Website traffic dropped by 10–30%, which led to a sales decrease;
Compared to 2021, in 2022, EdTech projects got 70-80% fewer investments. 
The fix? Improve your website conversion and lead nurturing to get the most out of current traffic by implementing:
We summed up the best practices of our EdTech clients' communication with their customers into 23 triggered campaign scenarios.
Some of the campaigns were created by our clients independently, and others — with the help of the Dashly implementation team.
Use these templates to
boost your website/product conversions,
collect more hot leads for the sales team,
get customer feedback on how to improve your courses,
and grow revenue, eventually.
The PDF document below shows 23 triggered campaign templates with marketing copy, settings examples, and revenue forecast.
Download 23 triggered campaign scenarios
for EdTech website
Great! Now check your inbox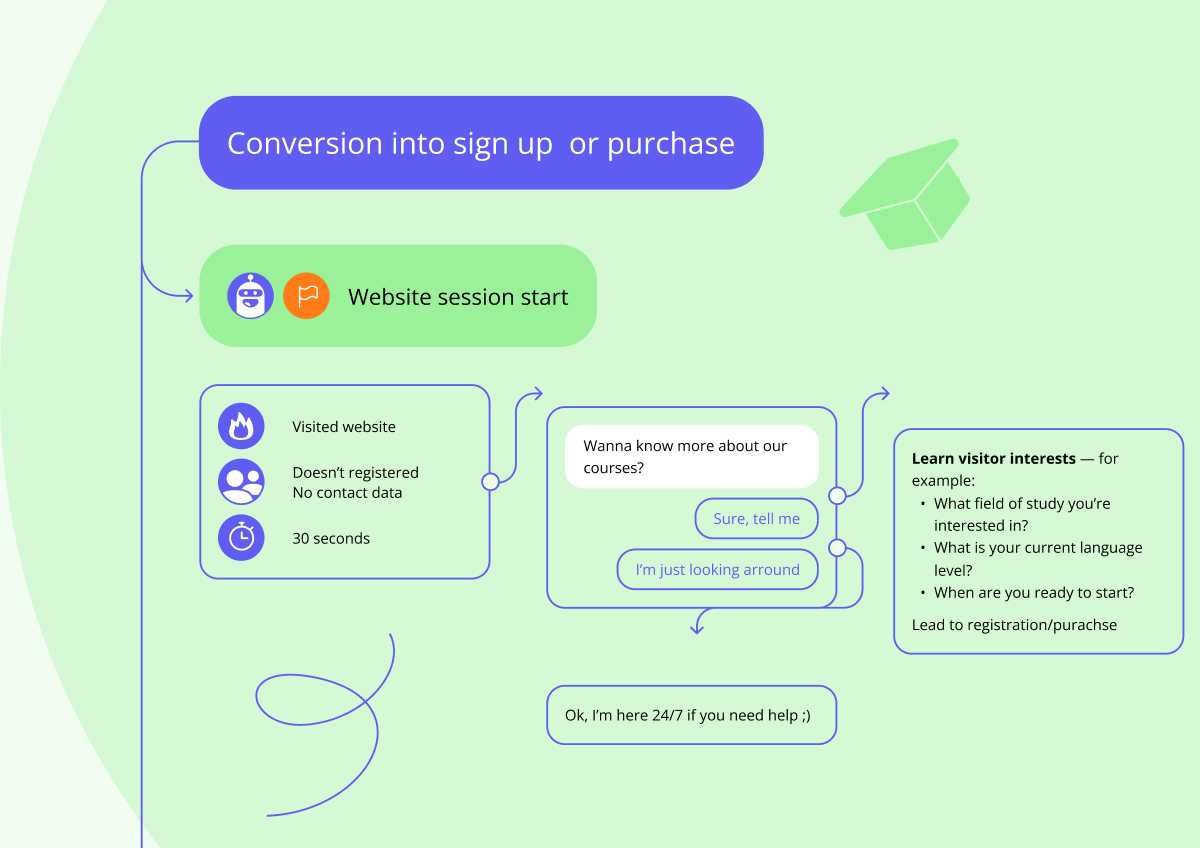 Test these scenarios in Dashly for 7 days free. No developers are needed.
How to use
Define your goal: collect students' feedback, capture leads, notify about company updates, recommend courses, etc. 
Choose a relevant scenario from the list. If you are not experienced with triggered scenarios setting up, start with the first one. 
Edit the scenario according to your needs. 
Copy it to the Dashly platform. Set up relevant triggers and timeouts. 
Check if the new scenarios don't interrupt each other on your website. Here is a short guide for you. 
Test and launch it. 
Track the conversion and revenue growth. If the results aren't good enough, optimize the scenario: change the audience, offer, or timeout. Step-by-step, analyze visitors' interaction with your messages and fix the bottlenecks.