8 ready-made scenarios of trigger campaigns to boost Christmas sales on your website
Reading time: 2 minutes
15.12.2021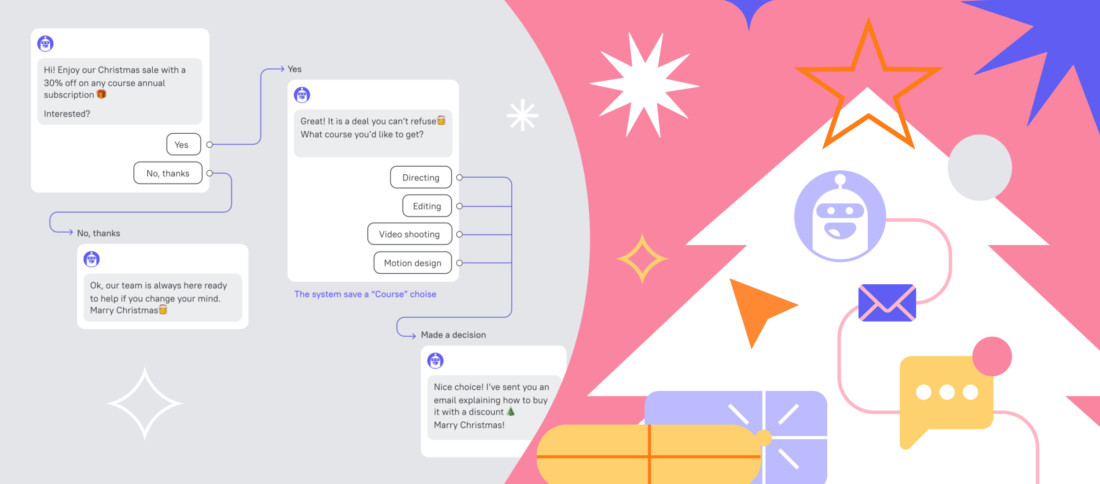 Find our scenarios of chatbots, pop-ups, email campaigns for your Christmas sales every marketer, sales, and support manager can implement just now. 
These trigger campaigns are perfect for:
Tell website visitors about Christmas sale;
Route them to chosen landing pages;
Lead to a purchase;
Capture and qualify leads even when your team is sleeping;
Hand leads to sales team;
Save sales reps time on working with non-target leads;
Return subscribers to your website.
They are easy-to-implement for e-stores, SaaS, insurance, EdTech, and consulting agencies. You can adapt any of them according to your business needs: just edit the copy.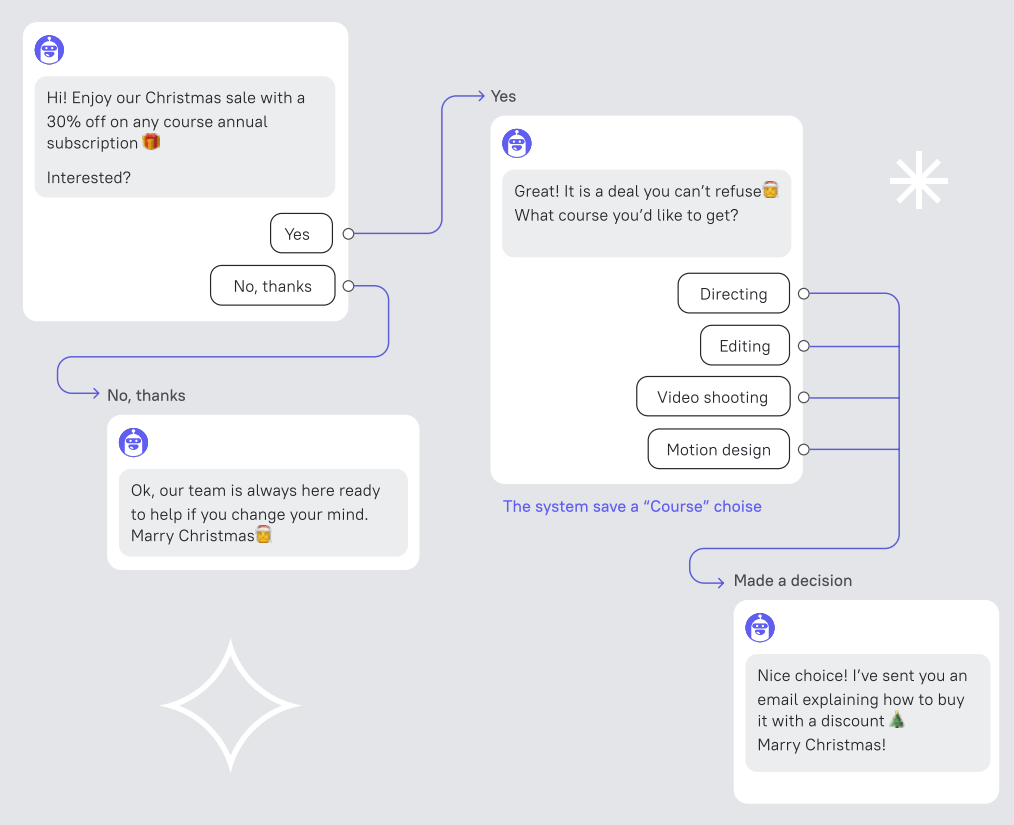 Get your copy of 8 ready-to-use trigger campaigns for your website on Christmas sale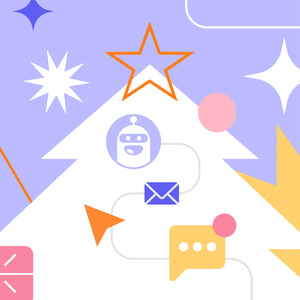 How to use
Each of these campaigns you can quickly launch in Dashly. No developers are needed.
Choose the funnel stage and a key metric to improve. 
Pick up the relevant campaign scenario. (Don't know where to start? Choose the 1st one.) 
Set up the campaign considering all the timeouts we mentioned in the scenarios.
Enjoy the sale and increasing conversion rate!
How Dashly tools help businesses to grow
Here is one of success stories of our clients. They launched Dashly tools on websites and improved the quality of communications with website visitors.