Struggling with lead conversions? Poor sales? Website visitors and subscribers ignore your messages? That's because you contact them on the wrong channel.
People love messengers. The 80% Open Rate of Telegram proves it. That is a huge difference compared to the 21% of emails. Now imagine the conversion growth of your traffic when website visitors can continue communicating with your brand on this messenger! 
To automate this process, we created a Telegram bot 🤖 Look at the list of tasks this chatbot can do for your business: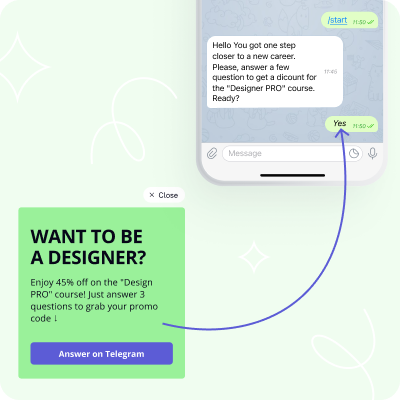 👉 Proactively engage visitors in a chat to collect their data and contacts. 
👉 Ask leads qualifying questions and pass only hot ones to sales.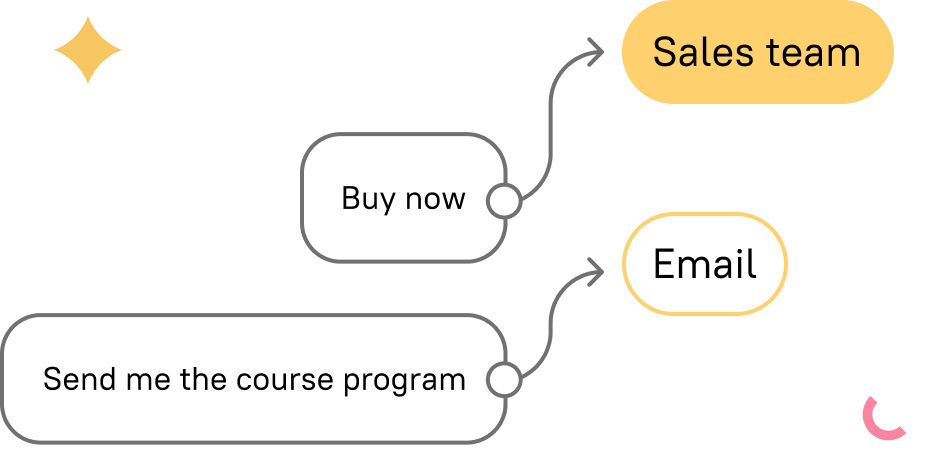 👉 Manage customer requests from Telegram bot, website, and socials within one platform.
👉Use collected data to segment an audience and run personalized ads.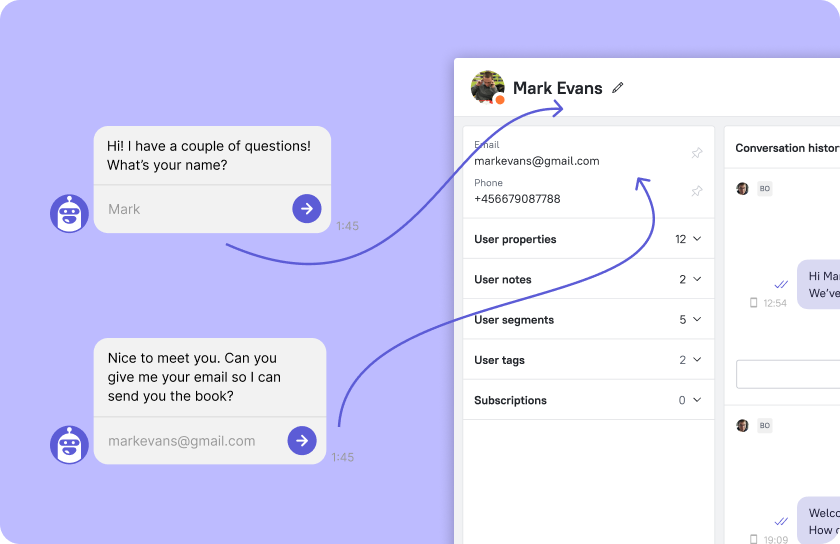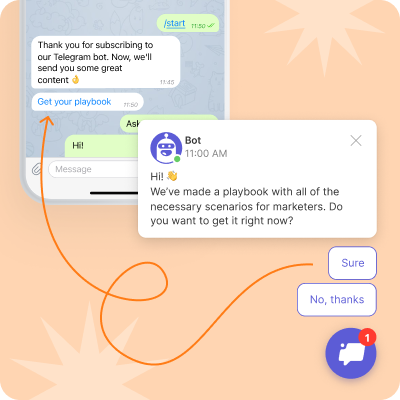 👉 Nurture leads by sending event reminders and helpful content. 
👉 Share company/product updates and sales to encourage repeat customers.
👉 Help customers find answers to FAQs about products, payment, etc., automatically 24/7.
Create your Telegram bot in visual builder without developers
You need only 10 minutes to launch your first Telegram bot in Dashly. No code and minimum efforts: our team created an easy-to-use builder and multiple templates to help you start today! 
Integrate Dashly with your Telegram in a few clicks.
Сhoose one of the chatbot templates (or start from scratch).
Create the chatbot copy and flow in the visual builder.
Manage audience and triggers.
Test and launch your Telegram bot.
It is easy! Try it now 👇
Get early access to the Dashly Telegram bot
Leave feedback on G2 or Capterra about Dashly products and get free access to the Facebook bot.
To get detailed instructions, text our support in a live chat.