Use customer service chatbots to guide clients and scale revenue
Predict client's requests and solve them instantly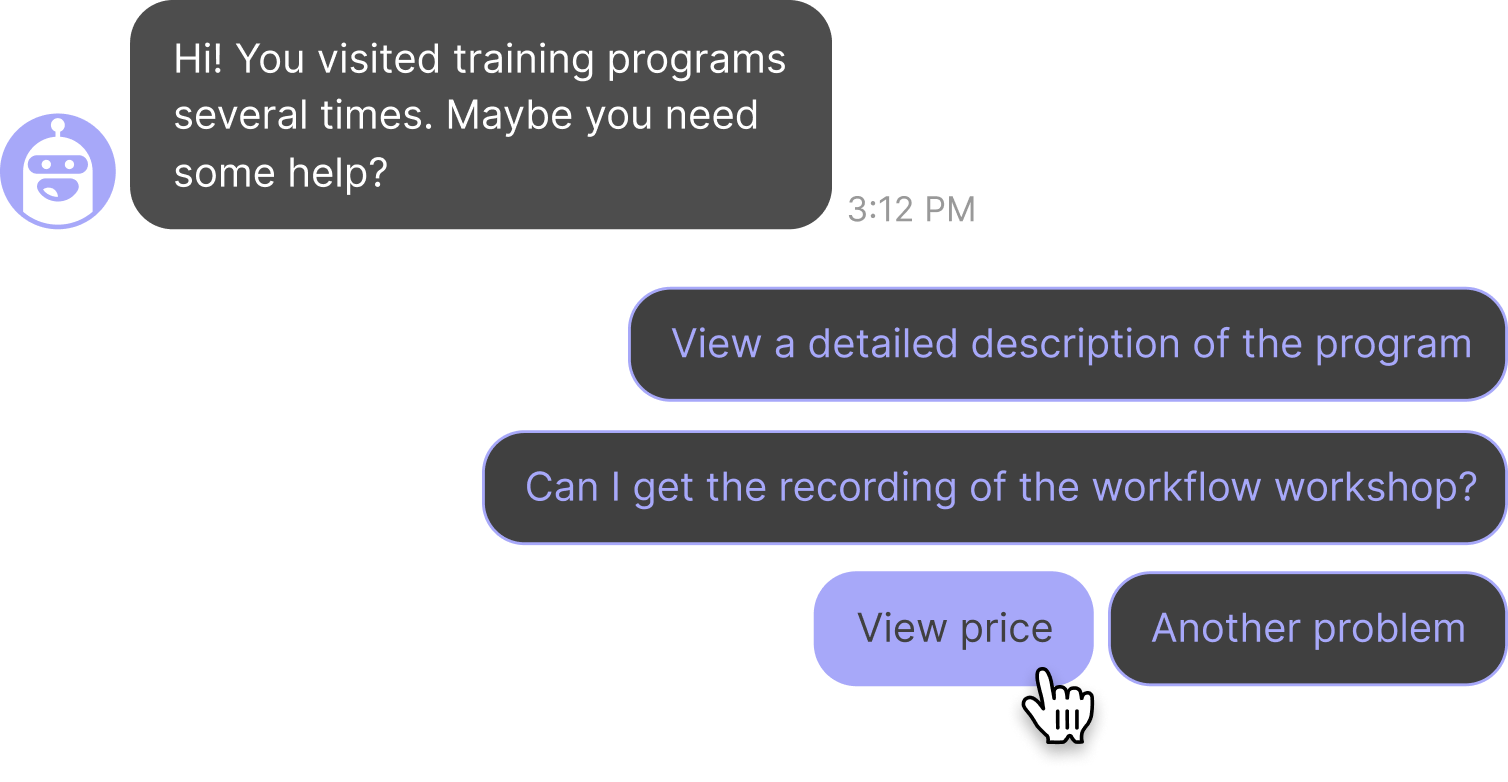 No one likes using interactive voice response (IVR) during phone calls. It is a time-consuming and annoying tool with poor personalization.

Chatbots for customer service is a great alternative to IVR system. Instant answers without waiting or choosing options will indeed improve user satisfaction.

Send targeted notifications to the right user segments. Or proactively remind users that the trial is coming to the end and help to choose the most suitable plan.
Get complete information about website visitors and their activities. Use data to solve potential problems proactively. Set support chatbots to help clients right when they need it.
Automate your social media support
Manage with users' requests on social media with customer support chatbots. Social chatbots can seamlessly carry conversations with users, with the purpose of assisting them.

They can also help in building stronger relationships with clients by delivering targeted content and anticipating user reactions.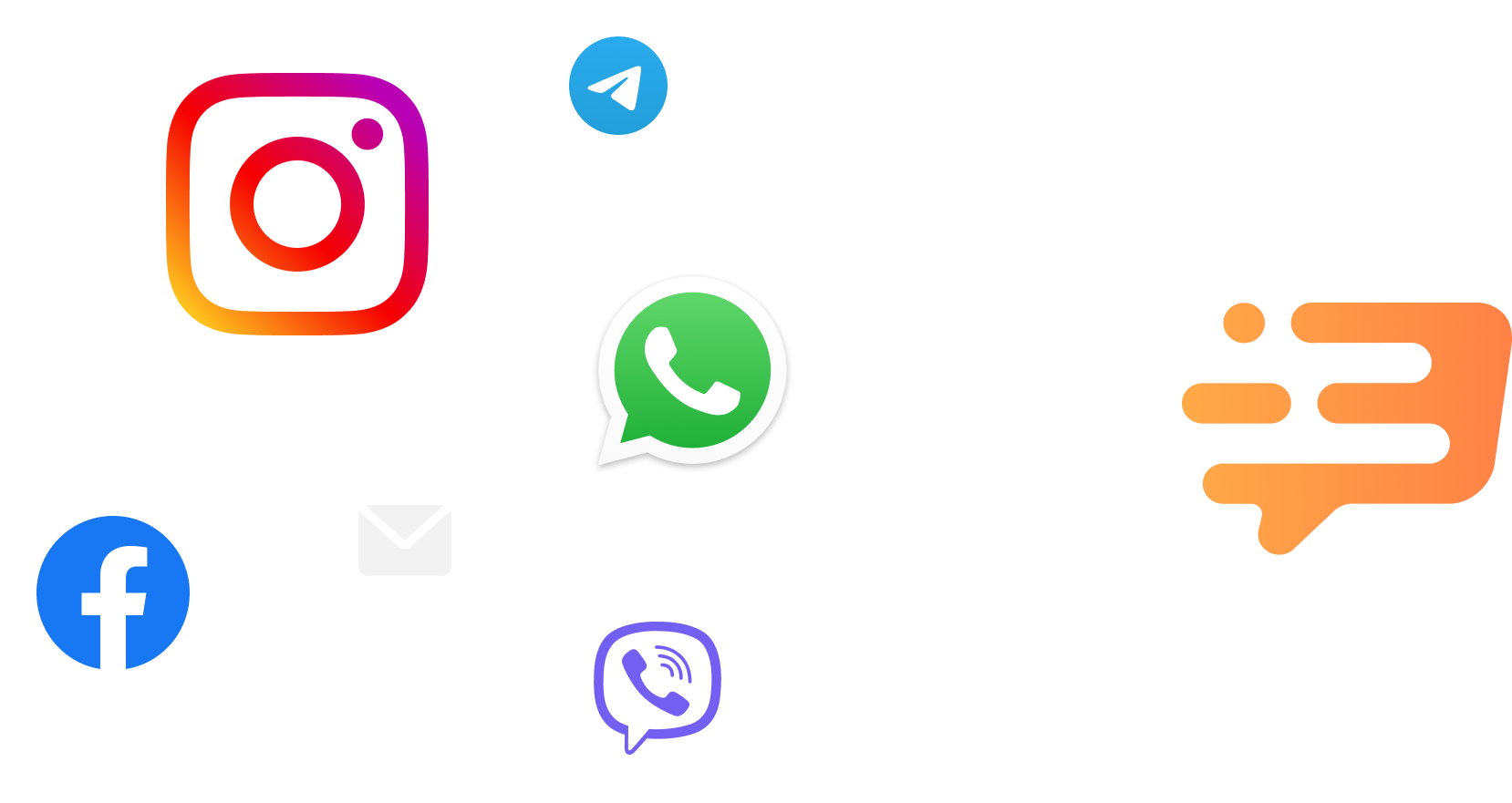 Minimize Customer Support Costs
Thanks to customer chatbots, your business can save expenses that accrue on hiring more agents, providing support training, or scaling agents' software accounts. Setting a customer service chatbot can handle numerous simultaneous conversations and deal with an increased volume of customer requests while keeping the costs under control.
Scale your service without scaling the team
Customers support chatbots can engage in endless conversations, no matter of time and volume. So chatbots in customer service can help you improve business productivity without any extra costs and resources.
Set a seamless transition between the customer service chatbot and human agents
The right balance between live chat and chatbots can help to deliver better customer support. Having offered a hybrid support, you are both able to unchain the support team and offer qualified services to your leads.