Case Study: Make Money out of Your Product Funnel Bottlenecks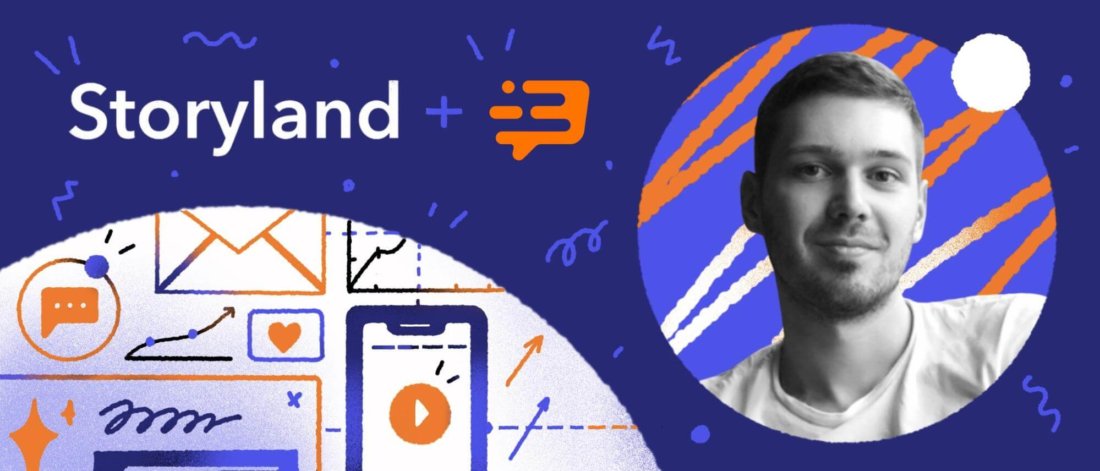 Dima, CEO & founder of Storyland, shared their story of how they cleared bottlenecks in their product's funnel. And they didn't have to engage developers! He prototyped the new section and offered the landing page design to validate the need to develop the new functionality. Curious about what helped him? These were Dashly pop-ups & triggered emails.
About the client
Business segment: B2C
Target audience: small- and medium-sized local businesses, influencers, digital courses
Traffic: nearly 3000 MAU
Storyland is a builder of stories-like websites. They are visually friendly and perfect for mobile traffic acquisition.
These websites are called landing stories. They look like this:

Landing stories are great for social media marketing. They are your best choice if you want to validate your hypotheses on new projects, collect leads, present your personal brand, and so on.
Slava, founder of a digital service for business partner inspection, noted that a lot of mobile users clicked their ads. However, he uncovered an issue. Users' session time was much shorter because their landing page was only adjusted to desktop users.
Then, he decided to run landing stories to communicate their value in a convenient manner for their users. He signed up to the platform, uploaded their slides, added checkout buttons, published their landing stories, and launched ads. He acquired more customers with the cost of one lead decreasing as more people found landing stories catchy and decided to buy.
The challenge
When generating content for landing stories, customers have to use third-party apps or graphic editors to design their slides.
Some users leave making no transaction. It takes some time for users to prepare their content or delegate it to a designer. Their path to purchase is delayed for a period required to generate content or design.
The task
Within the project, we wanted to see if a minimum viable editor version would solve the customer's issue without the need to engage developers. The editor was supposed to deal with ready-made layout templates in external software like Google Slides and Canva. Our subsequent task was to find out whether the landing stories design converts more users and helps them accelerate the onboarding process.
How we approached the task
Use pop-ups to demonstrate the value of your product
After a user clicks "Create a website", they go to a design library.
Storyland launched a pop-up triggered by a user click. If users clicked it, they would go to a page of a certain design where they could edit it.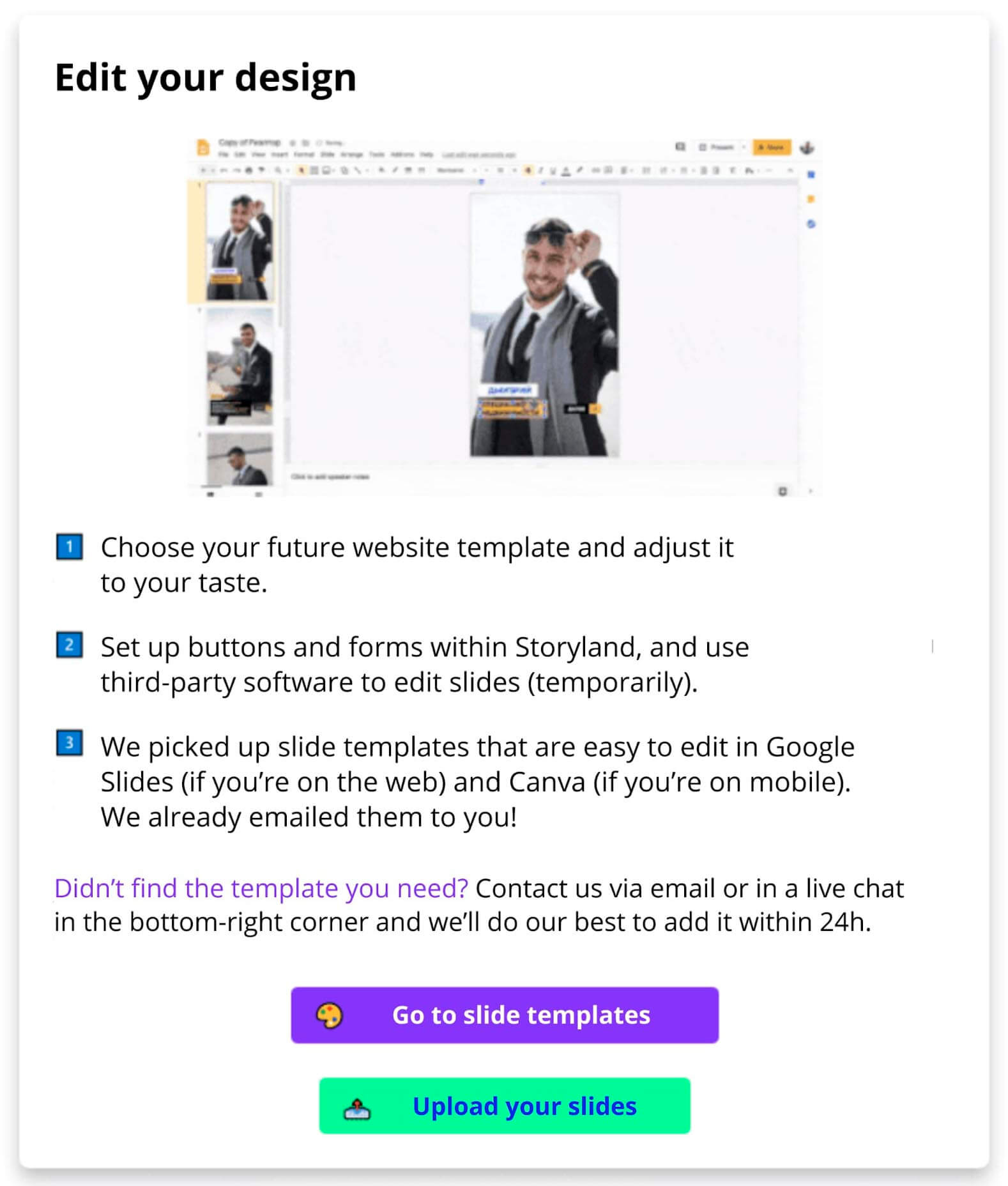 Collect feedback via live chat
We posted a disclaimer on the slide template page saying we'll add more templates soon. Users could also ask for a template they need in a live chat.
We had a lot of requests because this experiment ran simultaneously with social media ad campaigns. To make sure designers don't waste time on untargeted requests, we offered our customers to order individual designs for $5 per slide that would take 1-2 days.
Collect and qualify leads using a pop-up and a live chat
We added a button saying "Order your design for $5 a slide" to draw attention to the new service (slide design). Then, we showed a qualifying pop-up to users who clicked the button where we asked them for some info about their companies.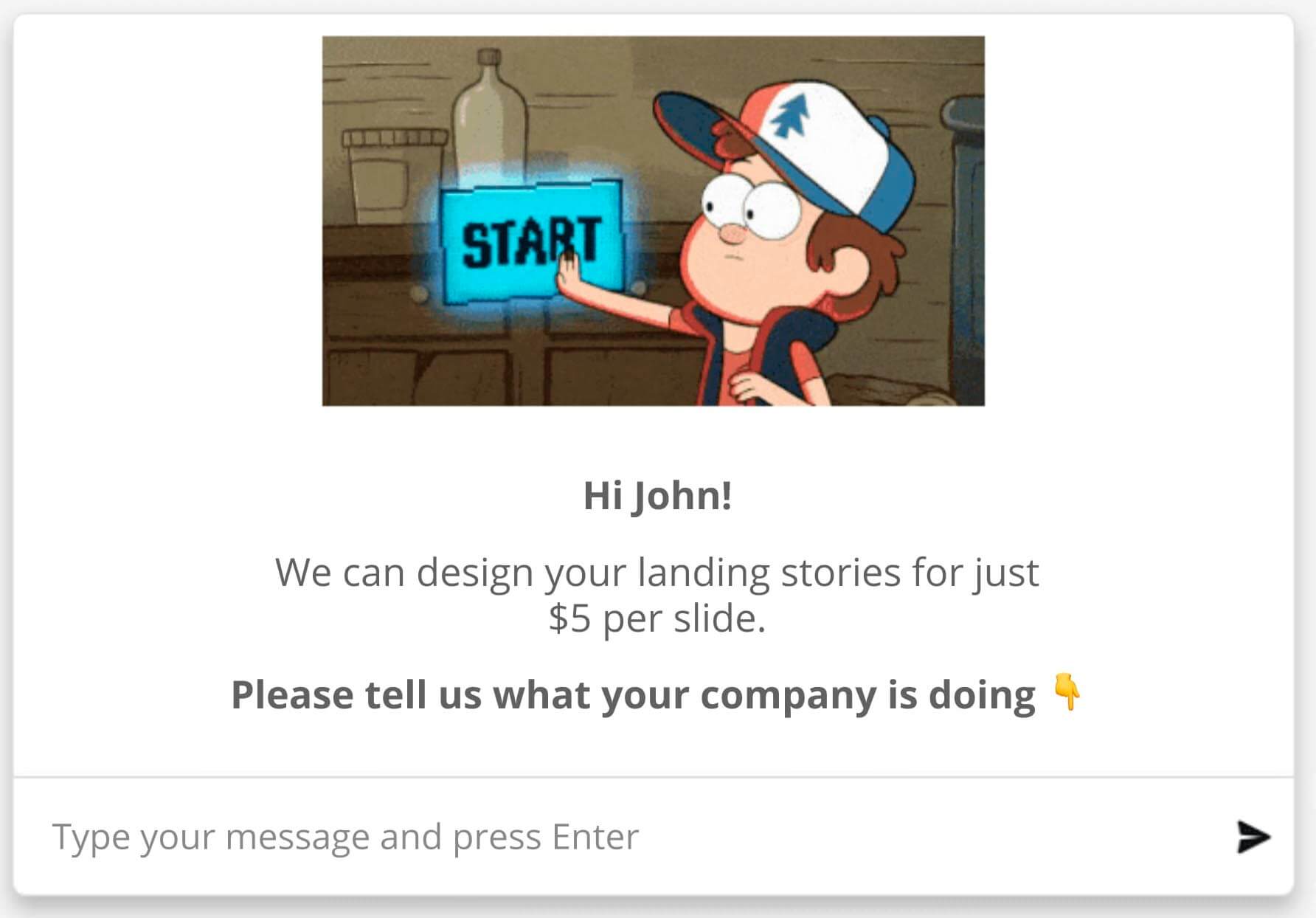 After replying to a pop-up, a user would go to a live chat with a support agent where they would discuss their order details. This stage helps identify frequently asked questions and major user objections.
Getting customers back, nurturing, and guiding them to checkout with triggered emails
Dima offered to order the turnkey-ready design of landing stories to welcome emails to reduce churn when building a site.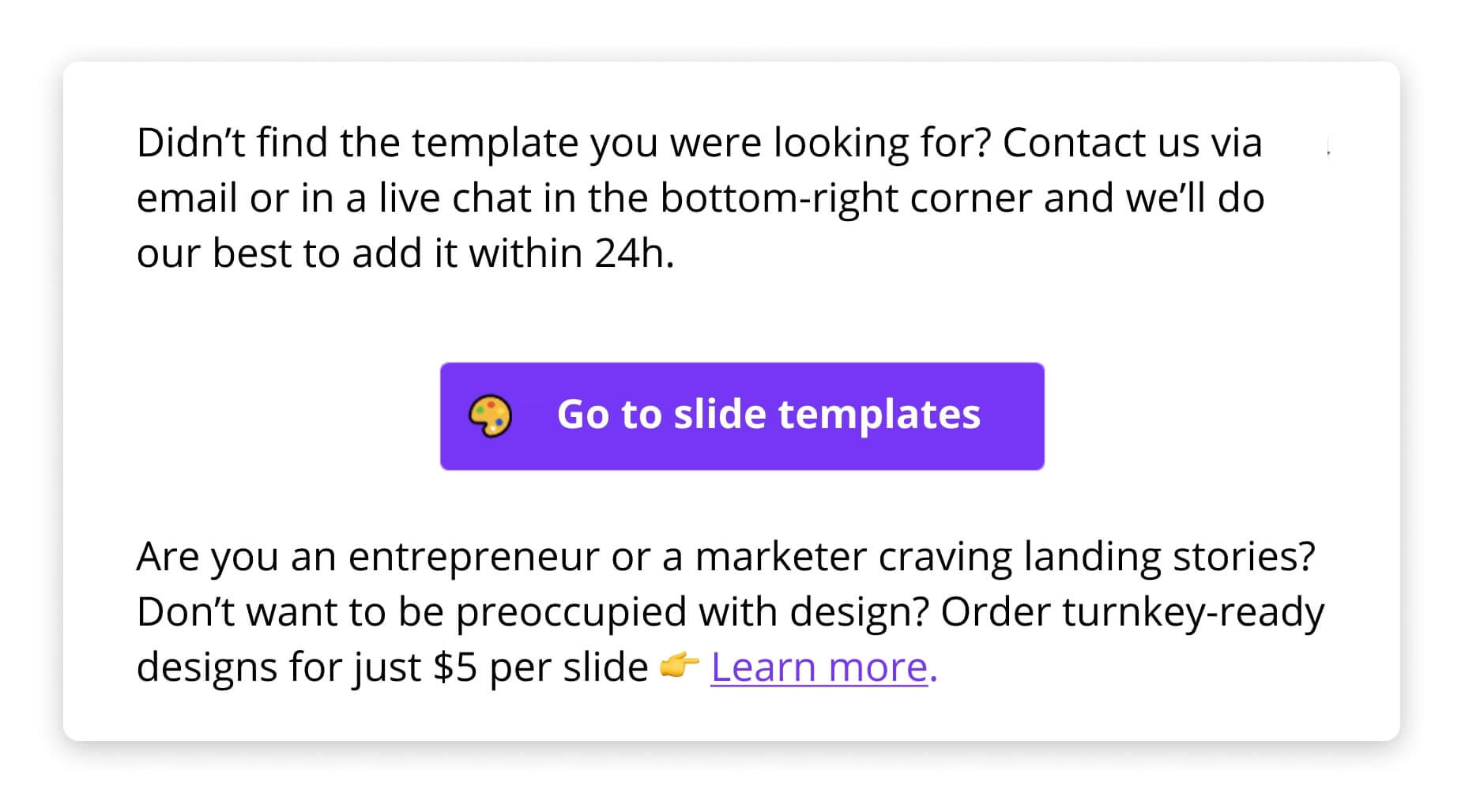 We sent a nurturing email and showed pop-ups to users who visited the Plans.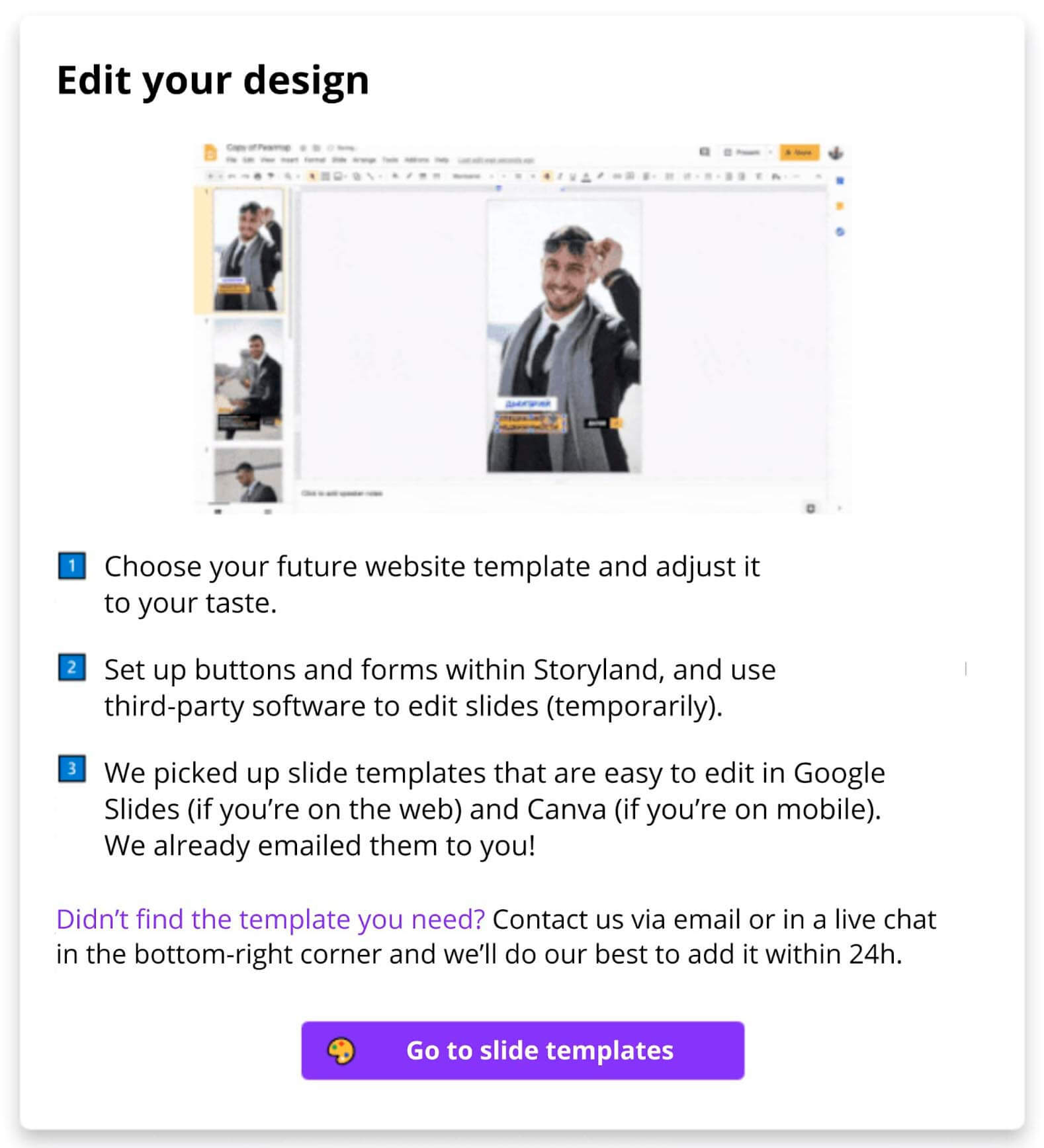 Outcomes
Dima made nearly $1.5k offering turnkey-ready designs. He also proved right that ready-made designs and the design as a service helped cover their users' issues, and he is willing to continue working on this.