Case study of an online shop: how Dashly triggered messages helped increase sales by 28%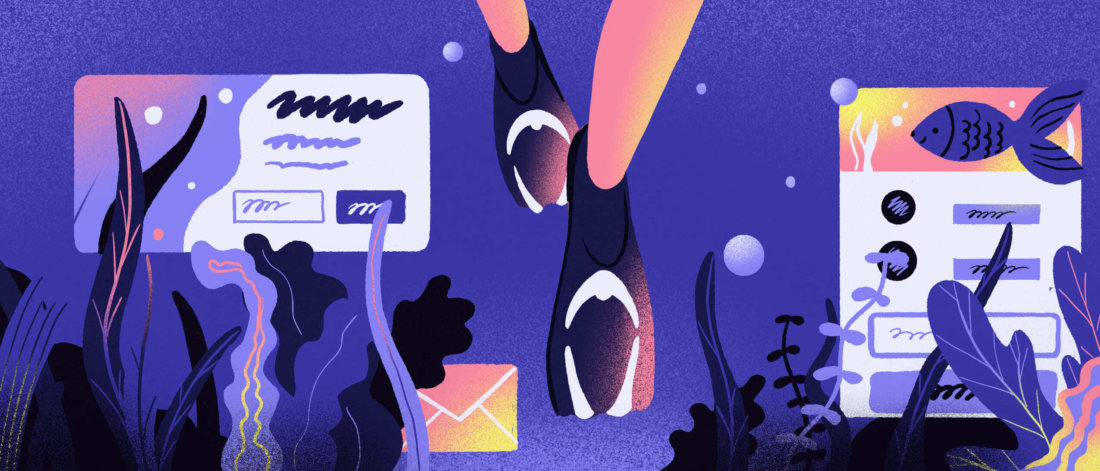 Imagine every visitor of your website turns a customer. Sounds alluring, right? Not really easy to achieve, too. Sure, visitors who buy something on their first visit is nothing more than any marketing specialist's wildest dreams. It's not impossible to get a little closer to it nevertheless. That's what lead generation is for.
Not every company is serious about lead generation, but people should be. Leads generation is simple: potential customers become leads when they visit a website and leave their contact there; later you work with the leads so that they become customers — and even loyal ones. Leads generation tools helped Vlastah, an underwater hunting equipment store, gain a 28% increase in sales. The campaigns were set up for them as a part of Dashly customer success program. Let's take a look at the results.
Disclaimer: Every automation campaign mentioned in this article is aimed at totally new customers of Vlastah.
In case you haven't got time to read the whole article, you may watch our video:
Pleased to meet you
Leads generation often starts with nicely presented lead magnets. Say, pop-up windows to get email addresses. It's pretty easy to see if your visitors are interested in what you offer or not. Offer them a subscription to the latest news from your company, offer them a discount or let them participate in a promotional campaign. Those interested enough will be sure to leave their contact so that they can get to know your product better.
Everyone gets something out of it in the end. Users get useful information. You get their email addresses. Next, you can interact with these (potential) customers, set up email campaigns and give them special offers. All these activities are aimed at retention and getting more sales.
That's how Vlastah did it: they set their pop-up window to fire 30 seconds after a visitor opens the website.
This pop-up contains a great message. Vlastah let their website visitors feel like they're a part of the community. This community is always happy to see them, and they even give a present! The customer loyalty is rising way up, so why not share their email?
The pop-up worked. 3,5% of its audience have left their contact, and 74% of these people have read the welcome email. But wait, there's more: several users have even made an order by following an offer in the email.
The message isn't as deep, but it's anyways alluring. Bonuses are good, but double bonuses are even better. The mobile pop-up attracted less than 2% of its audience. That's okay, mobile websites always have a lower conversion rate. What's actually important is this fact: open rate of the email on mobile devices is the same as on desktop. That's an impressive result.
Making friends
Underwater hunting fans are a pretty niche demographic. They're really keen on meeting other underwater fans. Why? Well, not that many people are always happy to have a lengthy conversation about neoprene socks and spearguns. That's why visitors readily join underwater hunting communities, participate in giveaways and interact with each other.
Visitors who came from social networks community were getting another pop-up on their visit.
Their social nets audience is extremely loyal. 8% of website visitors from those channels have left their email and 64% have opened the following email message. Therefore, it's important to keep all promotion channels in mind.
Helping the beginners
Do you know a lot about underwater hunting? I surely don't. I know that you need a diving suit and a diving mask to submerge, some oxygen tank is supposed to keep you breathing underwater, and I guess you'll need some flippers too. That's about it, but I'm itching to get my first fish already. What do I use to do it though? That's where experienced hunters come to help. Communication process on Vlastah is built in such a way that user gets a pop-up window offering help after they spend 30 seconds browsing through the catalog.
This pop-up window gets shown to users three times. It's not pushy, so it won't disturb experienced hunters. Plus, sometimes they need help too.
The email contained a selection of items, tips and some ads. The way you show ads is important. More discrete ways will instil your customer's trust in you.
3,5% of users have left their email in this pop-up. The main feature of this campaign is that it gets customers back to viewing items on the website and decreases the bounce rate.
Subscribe to our blog updates and learn how to convert more visitors into sales!
Thanks! Now check your email to confirm the subscription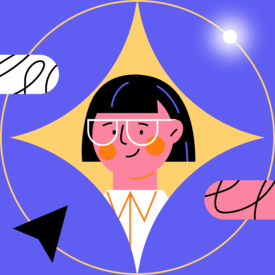 Sharing secrets
Another way of helping your customer and increasing their loyalty is to give them more useful personalized information. Many online shops have a blog where they share their expert opinion and give valuable tips. You can suggest your customer reading an article they may find interesting.
See how that's worked for Vlastah. A customer was viewing spearguns, and a little while later a pop-up was shown to them.
The article would then be sent to the customer's email inbox.
Unfortunately, the conversion rate of this popup window has proven low. Only 1% of its audience have left their email in it. Maybe it's the narrow topic of the article that's to blame and the pop-up was being shown to customers who were just looking at guns without wishing to learn how they actually work. This campaign may be reworked: for example, you can suggest a more relevant article for customers to read or attract customers' attention with a discount code.
Showing our care
Returning customers to the items they'd viewed is a pretty common e-commerce campaign. It's best not only to show the items, but also to offer them a benefit of some kind, like a gift or a discount or a promo code. This way, they'll profit in more than one way: they'll get a discount AND will get to keep a set of items they were curious about. They'll be able to get back to looking at this set any time they want.
Vlastah has launched this pop-up:
This pop-up's conversion rate is more 0,6%, but this auto message has more purposes than just generating leads. Like the recommended items pop-up, it keeps customers browsing the website so again it affect the bounce rate positively.
Waiting for customers to come back
Next is the abandoned cart campaign, which is pretty similar to the one we've just reviewed. Customer chooses an item, makes their choice, adds this item to cart (come on now, just one more step)… And then nothing happens. Here's how Vlastah were getting their customers back, generating new leads along the way.
This pop-up was shown to those who'd added items to cart and started leaving the website. Vlastah offered them to leave their email to send their choice of items to their inbox. The thing about this campaign is that if a customer is really going to buy these items but has to leave the website, they'll be happy to keep this list of items with them to come back to completing the order later. Getting a discount code will make them even more eager to come back.
In their inbox, users would see an email with items from their cart, discount code and some other useful information. It was important to make the «Complete my order» button clearly visible.
This auto message was a record breaker. Conversion rate to email was 12%, and 33% of those who received the email have come back to completing their order.
Client's feedback
Let's summarize
Thanks to automation built in Dashly, Vlastah have received an overall lead conversion rate of 2,4%, and 18,5% of leads have converted into ordering. That's a splendid result.
Discount code and abandoned cart pop-ups proved to be the most effective ones. Some campaigns (like the ones in which we were offering to send useful articles to customer's email) were not that great at generating leads. Still, they may be helpful at retaining customers, so it's worth keeping them.
What do you do with your leads next? Be friends with them of course! Share useful articles with them, notify them about new promotions, send them gifts. Imagine that you have a friend working at an auto repair shop. Where will you go if you need a new timing belt? The same principle is applied here. If you want to go underwater hunting, you know who to ask
Want to build similar automation campaigns on your website? Create your Dashly account and try out the full stack of its features for free during the 7 day trial period.