105 Reasons Why a Live Chat Is a Perfect Fit for Your Online Store
Reading time: 5 minutes
08.07.2020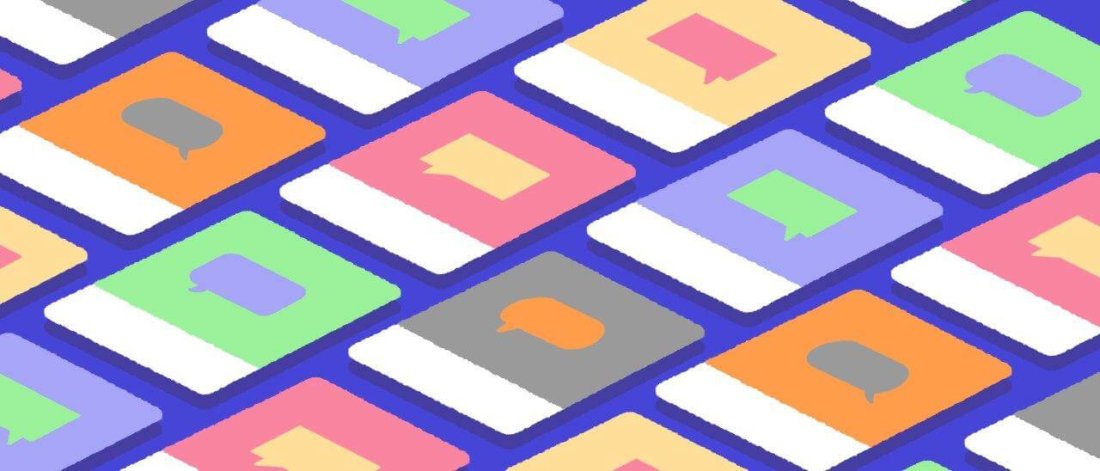 Live chat is a handy sales and customer support tool that has already become a necessity. 
Valerie, a growth marketer at Dashly, has talked to 105 marketing fellows from other companies and checked if they found a live chat tool useful (spoiler alert: they did!).
In this article, we've collected the most important insights about what makes a live chat so good and how you can make it even better on your website.
Why you need a live chat on your website
In a nutshell: live chat encourages users to purchase and dramatically increases the conversion rate to order.
Timely support can bring you huge profits: users who get quick and precise responses to their questions are more likely to make a purchase. 
It's crucially important to answer all questions and help customers deal with their doubts regarding complex and expensive products, goods, or services.
Besides, live chat helps proactively engage users in a conversation and increases the conversion rate to purchase. Erico Franko, an Inbound marketing manager from Agencia de Marketing Digital shared his view of what an engaging chat message should look like:
Read our article with 25 welcome message ideas.
Another way of engaging a user to a conversation and helping them make a purchase is to offer them some value. Swati from HearMeFolks suggests:
Live chat is a familiar communication channel for your users
In a nutshell: live chats are the most convenient communication channels for your customers; they are engaging and fit perfectly into the consumer habits of your customers.
Your target audience is got used to chats.The more convenient it is to contact you, the less likely customers will leave for your competitors. Making them call or email you when you can do without it means losing your customers. 
Bret Bonnet from Quality Logo Products, Inc. shared his insights with us after a survey with 5000 respondents:
No surprises here, as chat messages are easily perceived and well-integrated into new customer habits. Thus, Saurabh, founder of Talk Travel claims that chat messages perform better in terms of engaging users in a conversation:
And Jake from Auto Accessories Garage shared an intriguing insight into why chat messages are more appropriate than phone calls:
As Darcy noted, customers find it convenient to stay in touch in live chat after placing an order:
We've also found that once people have ordered live chat is the most common way people like to keep in touch regarding their order progress and tracking too. It's a great way to alleviate any anxieties surrounding high-cost purchases and build great relationships with our customers. 
Darcy, E-commerce and marketing manager at Living Entertainment North Coast
Collect feedback and understand your customers better
In a nutshell: live chat will shed the light on unobvious consumer insights.
Live chat can reveal many useful insights into what difficulties customers face and how a website can be improved. You can consider at which stages of the customer journey most questions arise and ask them directly if they are satisfied with your store.
How you can make your live chat better
Live chat as a part of the website's strategy and ecosystem
In a nutshell: a live chat must not contradict other widgets and marketing campaigns.
Implementing a live chat on the website is not enough to make the conversion rate skyrocket. 
Alice Bedward from Roosh notes that you'll need to spend a lot of time and effort developing an effective live chat strategy: 
Rameez Ghayas from PureVPN advises you to make sure that live chat will be an integral part of your website:
Quality customer support
In a nutshell: customer support should either work perfectly or not work at all not to disappoint customers.
A live chat widget on the website is not enough: you must provide high-quality support to improve customer experience and increase the conversion rate to purchase. You need to make sure that the user problem is actually solved. We've already elaborated on what the ideal support should be.
Incompetent live chat agents can ruin the customer's attitude towards the company and certainly will not lead to an increase in sales that everyone wants so badly. The Workers Compensation Shop's president Walt Capell notes that all company employees should interact with customers in a live chat:
Build long-term relationships with users
In a nutshell: long-term trust-based relationships with users are key to generating sales.
Aggressive sales via fixed scripts have already become tiresome and customers don't start to want to give you money.
You need to build long-term relationships with customers so that they are satisfied with your work, come back to make repeat sales, and recommend you to their friends. 
Talk to your customers, offer benefits, answer all questions, be there for them in hard times, and this will help users make a purchase. 
A ccording to Arin Spanner from Get Virtual, a live chat is a great tool to show the user that you care about them:
Chatbots are the thing of the future
In a nutshell: the balance between chatbots and agents is very important
Let's keep talking about the excellent support. Chatbots are great because they:
decrease the response time,
can deal with typical questions,
take routine tasks off agents,
can qualify leads and do other amazing things. 
We've tested and compared 7 chatbots to each other that will help your team.
Our respondents agree and advise to use chatbots in addition to other live chat features.
Samantha from Romantific advises to use chatbots, but not to replace agents' work with them completely:
Sudhir from YNG Media also notes that chatbots cannot replace live communication:
Read more: