«It takes only 5 minutes for agents to respond to customers»: How Wfolio merged 3 teams with Dashly & Instagram integration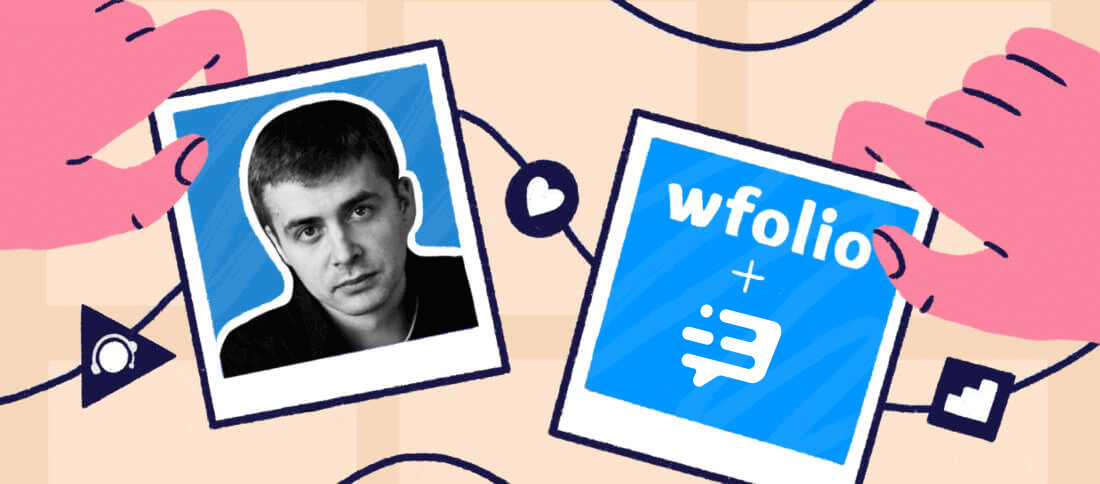 Andrew, CEO & founder of Wfolio, a website builder for photo artists, shared their success story.
Today, we'll tell you how they merged three teams (support, onboarding, and SMM) in Dashly. With Dashly tools, the Wfolio team collects requests from social media, messengers, and a live chat in one window.
They also respond much faster – within just five minutes instead of hours as it used to be.
About the customer
Business segment: B2B
Target audience: photographers
Follower count on Instagram: 17 000
Wfolio is a website builder for photographers. The last use it to create a portfolio.
Here are some websites made with the builder:
Photographers want unique and mobile-friendly photo templates, protection of their copyright.
With Wfolio, they can send photos to your customers without shared drives or folders. They can also accept payments, sell prints and presets, and consult your customers directly on the website.
Wfolio has a landing page, but they get the most traffic from Instagram, as it's a must-have for photo artists and a convenient platform in general. In addition, the Wfolio team publishes the content for acquiring and nurturing their customers.
Business Features
Wfolio is a platform with a low barrier to entry. Users sign up quickly and start creating their websites, but they often lose motivation and don't master the settings. As a result, they give up on their website drafts, decreasing the conversion rate to a payment. There are helpful videos on the platform, but they are not enough.
There's a special onboarding team for trial period users. They help master the platform, share valuable materials, and give advice.
Onboarding specialists proactively reach out to customers via social media: VK, WhatsApp, or Instagram.
SMM guys also engage with Instagram. They publish posts and deal with reactions and replies to stories. If customers have issues during onboarding or while interacting with the content, they ask for support.
Agents respond to customers via Dashly. On average, nearly 500 conversations happen during two weeks.
Unfortunately, the support team doesn't follow social media that aren't integrated with the platform. You have to grant access to business accounts, and that's inconvenient.
Besides, agents would have to track several accounts at once; this would cause mistakes.
Eventually, onboarding guys would have to forward messages or screenshots to support agents when customers asked tech-related questions. The context gap occurred, and the response speed would go down.
Plus, the onboarding and SMM teams have fewer working hours than support agents, reducing the response speed even more on weekends and in the evenings.
The issue
There are several significant issues:
● the support, onboarding, and SMM teams engage with customers in different social media;
● limited working hours of onboarding and SMM guys, with requests coming late in the evening and on weekends;
● onboarding and SMM guys have to forward customer messages to support agents, and that reduces the response speed.
Objectives
The first objective is to gather all teams (support, onboarding, and SMM) in one platform. Teams should efficiently distribute requests among themselves:
● onboarding guys should cover onboarding issues,
● support agents respond to tech-related questions,
● and SMM guys monitor reactions and replies to stories.
The second objective is to ensure that all requests come to one conversation window from a live chat, social media, and messengers.
How did Wfolio solve the issue?
Wfolio decided to use Dashly for their objectives as they already used it. With Dashly, you can respond to messages from your live chat, social media, and messengers. The platform can be integrated with VK, Telegram, Facebook, and we recently released the integrations with Instagram and WhatsApp.
Messages from all media come to one window in Dashly, and you don't have to move anywhere to respond to them.
Thanks to the integration with Instagram, Wfolio merged all teams in Dashly and rearranged their support and onboarding processes. Onboarding moved to Instagram.
Instagram is the best way for Wfolio to chat with its customers. When it comes to photos, Instagram is universal, as everyone has it. In addition, customers spend a lot of time on Instagram so that they will see a message.
When customers sign up for Wfolio, they give links to their social media. So if an onboarding guy wants to reach out to a customer, they can chat with them on Instagram.
But the most important thing is, customers will see Wfolio's valuable content on Instagram.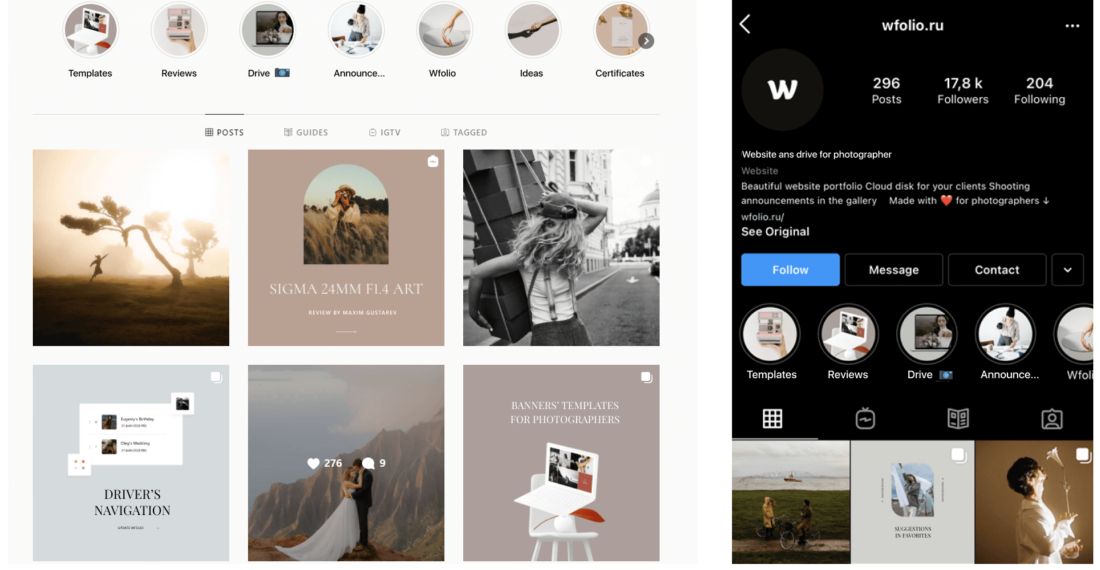 Customers see engaging content. They can read guides, success stories, or reviews from other customers. It all encourages them to master the platform. Thus, Instagram performs as an advertisement.
The onboarding team also shares files when talking to a customer. It helps retain them and get them to pay.
With the integration, the message forwarding issue was resolved. Support agents process incoming messages while onboarding, and SMM guys deal with their requests.