Defining Product Success: Metrics and Goals
Reading time: 6 minutes
24.04.2019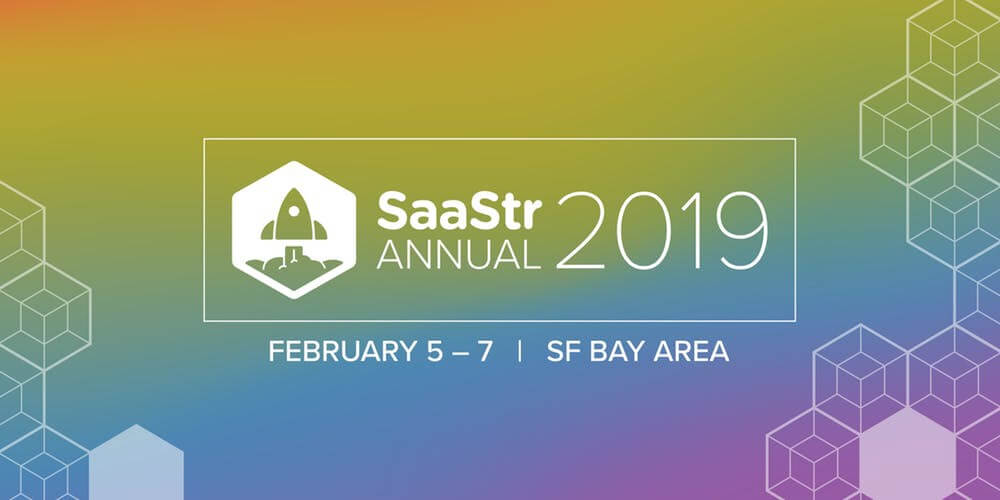 Every year three days in a row the weather is changing because clouds are gathering. Yeah, you know what that means — the time when SaaSrt Annual is on air. This is one of the biggest events all SaaS companies are waiting for. ? And we learned a lot! And I think you too, so here we won't discuss what was said during talks, speakers' insights, etc. Let's have some back rooms talk. ?
This is Roman — he was our ambassador in the expo hall on SaaStr Annual. It was he who met cool people, interviewed them (sometimes even filmed them) and discussed interesting things in an informal atmosphere. Roman was interviewing "about sore" and this piece of text is about what top cloud representatives think about ways how to help products succeed and who in the team is in charge of it.
We watched his videos over and over again to get the best out of it and share the coolest insights with you.
Market your product through clients
The world is changing. The way we used to market years ago doesn't work any more. People's feelings come to the fore. Well-known but rarely used simple truths are now the drivers to success.
How do prospects come to a decision to use your product? Whom do they listen to? Brian Halligan, CEO of Hubspot, says: "Nobody trusts anybody anymore. The trust is an all-time low. So who do they trust? Well, they trust their friends and colleagues". And when their friends and colleagues recommend something, they listen.
That's why I'm saying about feelings that now matter. The way your current customers feel about your product, the way your prospects will feel about trying it.
In this case product experience becomes a key factor. The value realized by users defines feeling that they will later go and share with the world. Product experience, also called by some companies "user adoption" and "customer success", can by all accounts be determined as a process of delivering the right value to users that will allow them to achieve their goals and to leverage the product to their profit.
This concept includes not only teaching users how to use the product, but also telling them why they need to use this or that feature and how these features will help them to benefit. It is also about perfect customer support, user-friendly knowledge base, well done UX/UI, sincere onboarding emails and so on. It is about every contact a user has with a product and the results they get out of it.
How to improve the way customers feel about the product? What part of a team has to be responsible for it?
Support/Success/Service. How do they do it?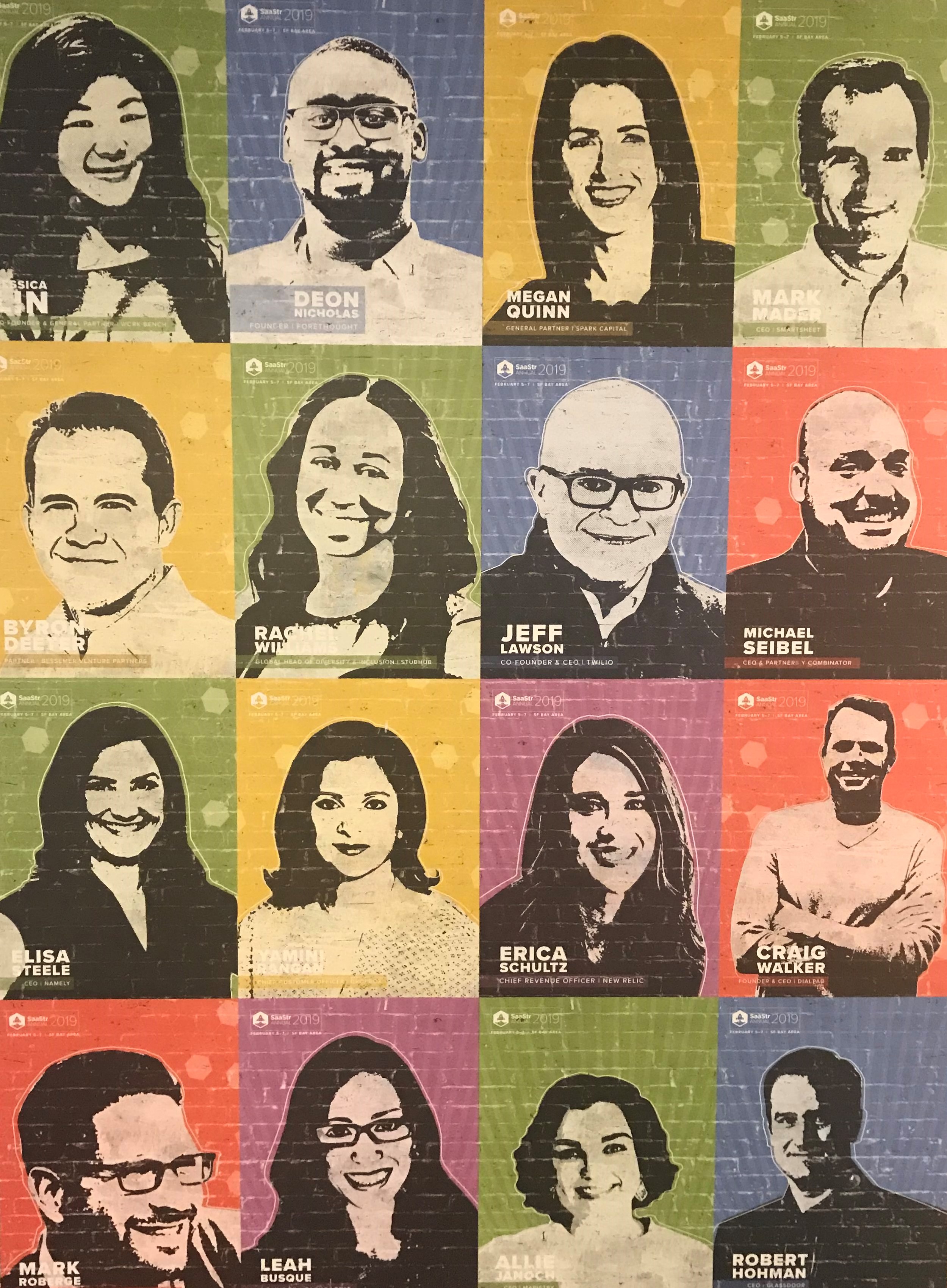 Every company that is interested in creating the right product experience deals somehow with the process of bringing clients to success. In general, a special team often called Customer Success is in charge of it.We've written about how to define customer success and how it differs from customer support here. But from what we heard at SaaStr, SaaS companies work differently on delivering the product value and helping their customers to benefit.
In Twillio customer success "goes after-sales, where we handle tech support, billing questions and expansion," — says Colin Sharpe. That lifetime period that starts after a prospect becomes a customer is very important, it is the time to think about a churn rate. "Retention is a big thing," — continues Colin — if they [customers] have any issues, they [customer success team] try to solve them and keep them on the platform". The main goal for the success team is to show the value from features.
Some time ago Twillio bought SendGrid, where support and success processes were separated, but now support+success=one team. It allowed Twillio to decrease the churn rate and increase ARPU as well, because collaboration allowed teams to solve technical questions, show the value and do the cross-selling at the right moment of user's lifetime. Success and support teamwork is needed to provide a service of the quality required to receive high level of product experience.
But what happens before sale? Don't visitors and trial users need to get help and understand the value?
In Affise there are both support and success team. When a lead starts a trial, a part of the customer success team tells leads about the product, onboards them — everything to make a trial successful and valuable for a lead. They walk them to the payment and then, after it is done — the reactive part of support team takes an action. They are responsible for up-sell, cross-sell, and retention. Customer success are the first people to contact, but unlike the customer service support team, sales are their KPI.
Another process happens when there's no trial or when the trial is limited. Here comes the question of lead qualification. Those who can solve their problems with the product (and see the value) receive the chance to try it for free. This thing can be seen at WhatFix — sales and CS work tightly together from the beginning. "We have a trial version, but we don't give access to that directly, — say colleagues from WhatFix, — 'So, we qualify the lead, if it is good, then we give them a 2-week trial version. During this period we have a Customer Success person who helps to understand the product'. The possibility that this qualified lead will like the product (see its value) is much more higher, thereafter the product experience and the willingness to share this working experience with other is higher as well.
Customer success team is the bridge between your current customers and the prospects out there. They are the creators of users' product experience and one of the main marketers who sell the product without saying "buy it". That is among the most important ideas that we learned from SaaSrt and that we're planning to develop. Here're the most valuable insights to rocket your users' product experience!  
10 most important tips from SaaStr
Your customers are the best channel to market. When they say "I used this product and I loved it", they bring those who heard it into a funnel.
Based on p.1 — focus on creating outstanding customer experiences that pushes customers to promote brands by choice.
To do it, the lines between the responsibilities of teams marketing, sales, and CRM must be blurred.
Invest appropriately in Customer Success.
Hire Customer Success Managers that believe in your product.
Gain insights into your customers with analytics.
Always be helpful.
Provide consistent experience.
Honor advocates.
Be intentional with your culture.