Top 19 GIFs About Support Team
Reading time: 2 minutes
29.12.2020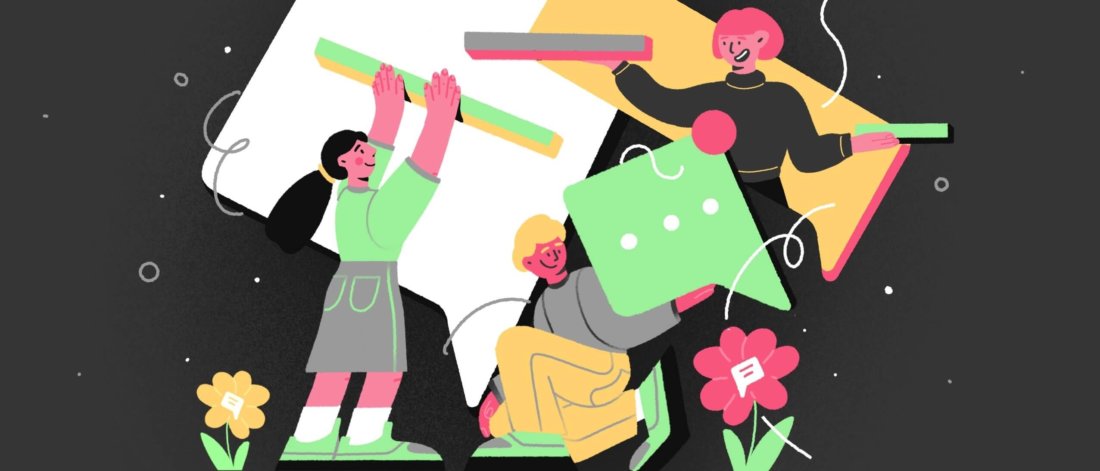 Hey, customer support agents! We feel your pain on Christmas and want to support you as well you supported your customers ❤️ You were good this year, so Santa prepared a special GIFt for you…
We've collected 19 GIFs that fully describe what customer support agent work looks like. Enjoy and repost them!
When you feel that a customer hates you even after you helped them
When your customer is too chatty
You and your teammates resolving customer support questions
How the process of creating a knowledge base and passing it to users looks like
When you were about to have dinner, but there is a new message in the chat…
When the call duration is already over an hour, but a user says that they have one more question
How you feel when users ask you difficult questions, and you need to keep in mind lots of information
When you feel exhausted but still need to work
When your team and you relieved one of the most challenging questions
When a random person writes in chat 'Hi, ' and runs away
When your platform is down, and you try to reply to every user who's told you about this
How work on Christmas Eve looks like
When developers tell you that they didn't even start fixing a bug, but a client gets nervous 
When pretend to know what you're doing but actually have no idea how to resolve a question
When you get positive feedback from a person, you've just helped
When the entire team get positive feedback
When a user asks you to call them on a mobile phone
When you start practicing customer success and try to prevent user's mistakes
When there is a mess in a chat and everyone needs your help, but you keep being deadpan
Subscribe to our blog updates and learn how to convert more visitors into sales!
Thanks! Now check your email to confirm the subscription