Ready-made auto messages: boost your funnel with our expertise
Reading time: 3 minutes
14.08.2019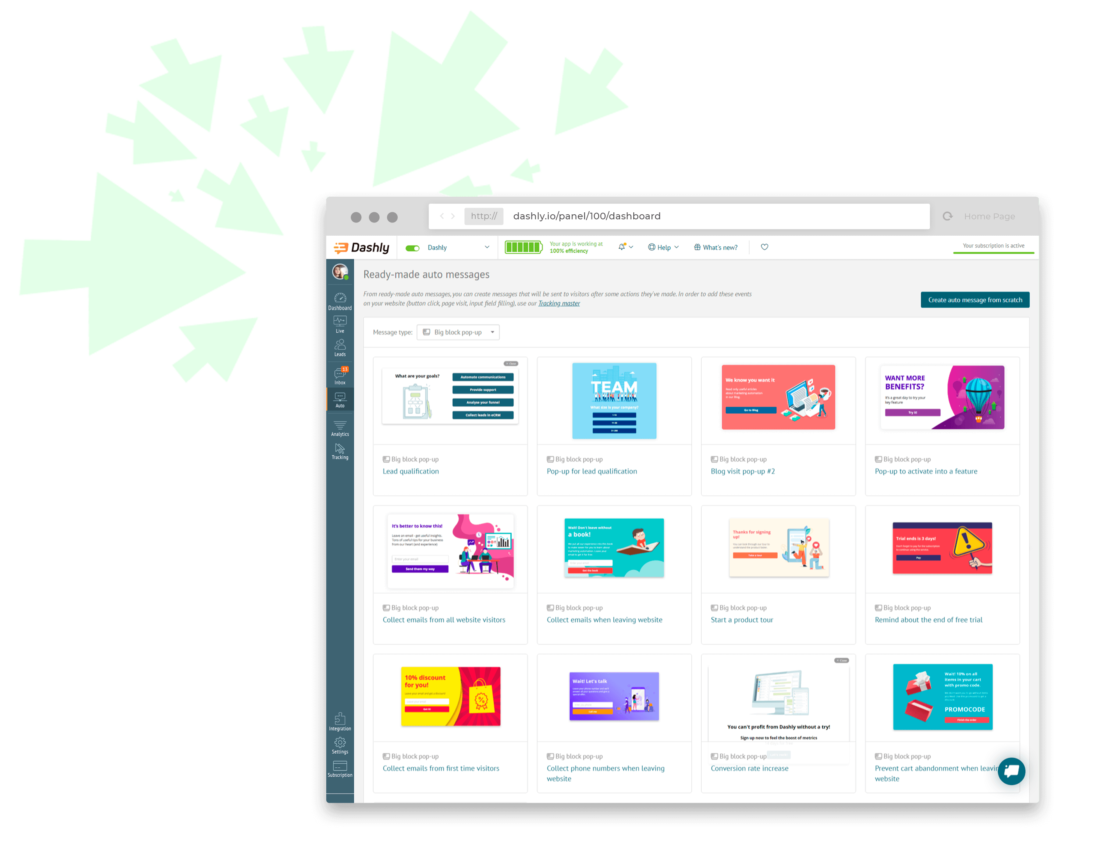 What's driving your funnel? The right communication. Another growth hack will now be added to your collection. If you are searching for a way to boost your funnel, go to Dashly and choose a campaign that will put your conversion rates to another level.

Crafted by designers, well-thought by marketers, spellbound-to-produce-revenue by CEOs. Dashly offers a collection of campaigns for any step of the funnel. The collection consists of chat messages. email templates and pop-up windows. Everything is ready to be launched. Just alter the text, picture, color and buttons.
Dashly has even added the campaign conditions, so no need to think about who will receive the message and when. However the conditions can be changed as well.
All campaigns in this collection have been proven right and effective by a big number of different online businesses. So if you like setting it up in one click, don't hesitate to do so. Alternatively, if you always take control of everything, then change the campaign where needed.
Some of the campaigns show tips that explain why it is advised to proceed with a certain type of configuration.
Do you need any help with adaptation of ready-made scenarios to your business? Write a message in chat, our team is happy to assist. Enjoy our expertise absolutely for free.
Note: do not launch many communication ways at the same time. Gonna be annoying!
The tips also help to understand the logic of auto messages.
Want to see a few examples from the collection? 
Pop-up that aims at collect ore leads:
Triggered chat message that converts to a sign-up stage:

A qualifying pop-up:

Dashly team hopes that the collection of ready-made auto messages will inspire you to create many more new campaigns that will bring your business new customers and retain the loyal ones.
We will continue adding new campaigns so that you can launch any of them when it's time. Which of the campaigns would you like to find in Dashly collection?