Hi there! It's the end of December. So, Happy holidays 🎉  
Time to sum up the 2021 and plan 2022. 
To boost your revenue in 2022, we've collected a list of our best articles. There you'll find ready-made marketing scenarios, message templates for support, sales insights that help our team and clients to grow in 2021. 
Enjoy!
Marketing trends & insights 
The best messenger to communicate with customers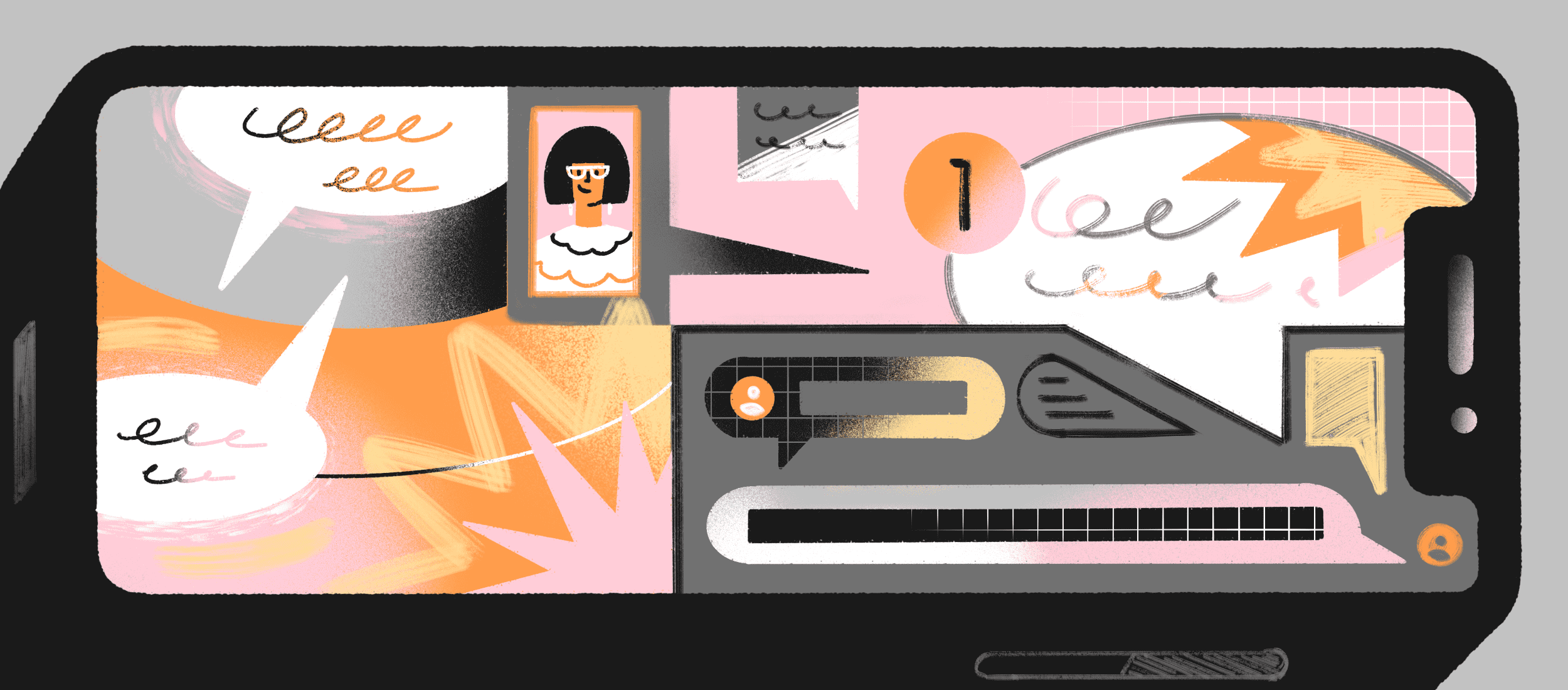 2021 showed us again that the key to prosperity is communication between businesses and clients. The fastest way to communicate is by messengers. Everybody has their own favorite. So what app is for your business? 
Find out the 10 best messaging applications of the year. We've analyzed their features, drawbacks, and price. 
Bonus: there is a solution to choose them all. How?
Trends that will change your marketing and sales in 2022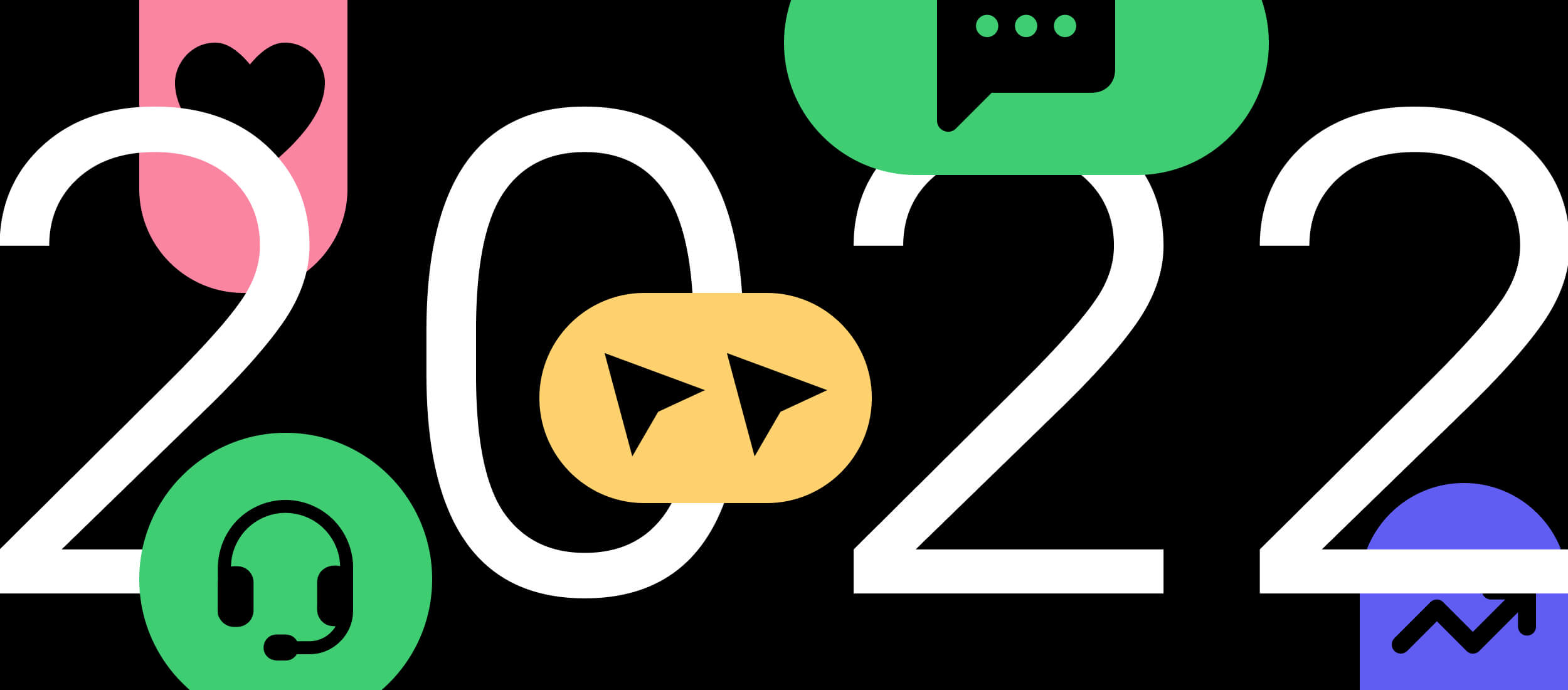 They are six trends crucial for the fast development of your business. Are you ready to face 2x revenue growth? Thousands of customers in your pipeline? Do you realize the urgent need to align marketing and sales departments? 
Check how the best brands make that objective in 2021, to be fully armed 2022.
The reality of 2021: Marketing Stats You Need To Know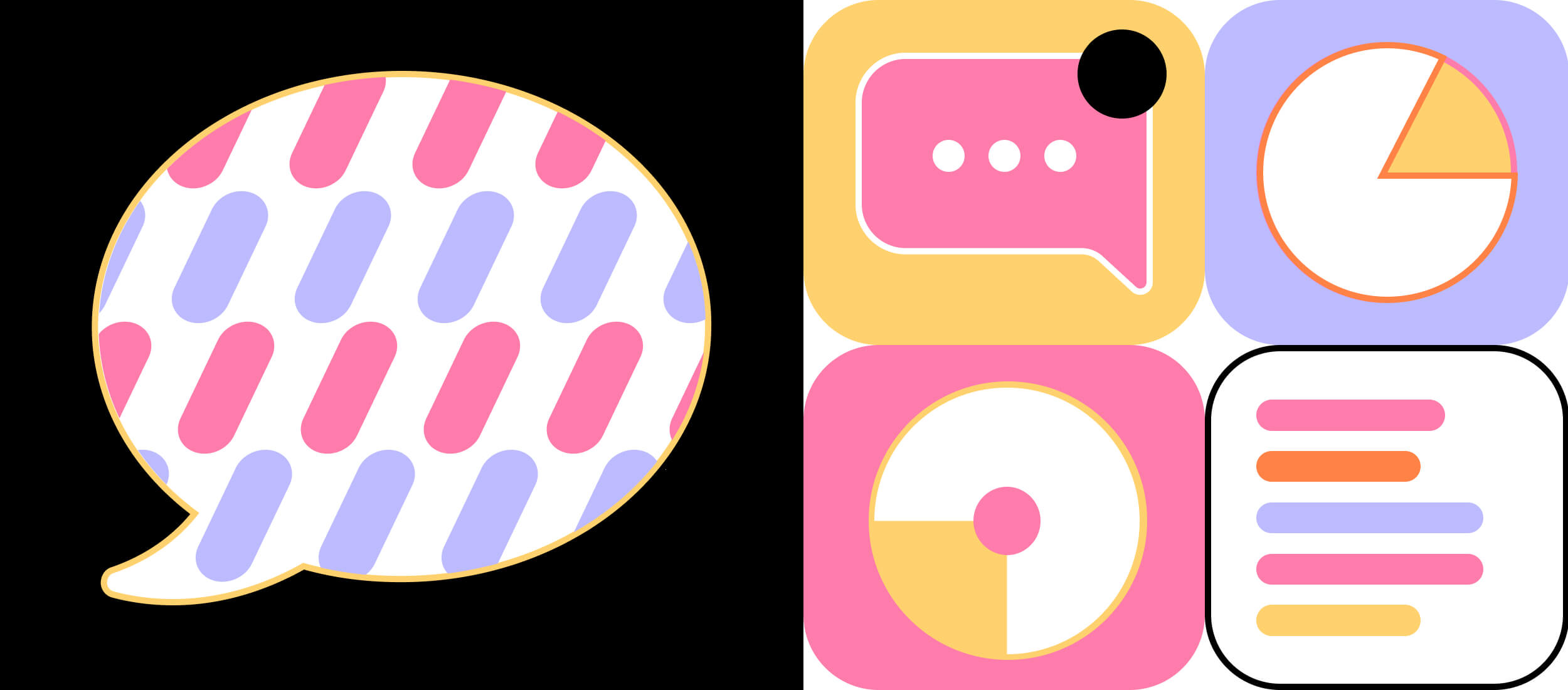 Trends are where the business should go. But the reality is different. For example, we've checked how a company communicates with customers on websites and socials. And it is the opposite.
Clients want to communicate with brands. But the last ones ignore that fact and continue using old-fashioned forms, ignore customer requests, answer them too slowly. So we assessed 30 B2B websites to make these stats on marketing communication.
Growth Team or 27 hypotheses on how to grow your business rapidly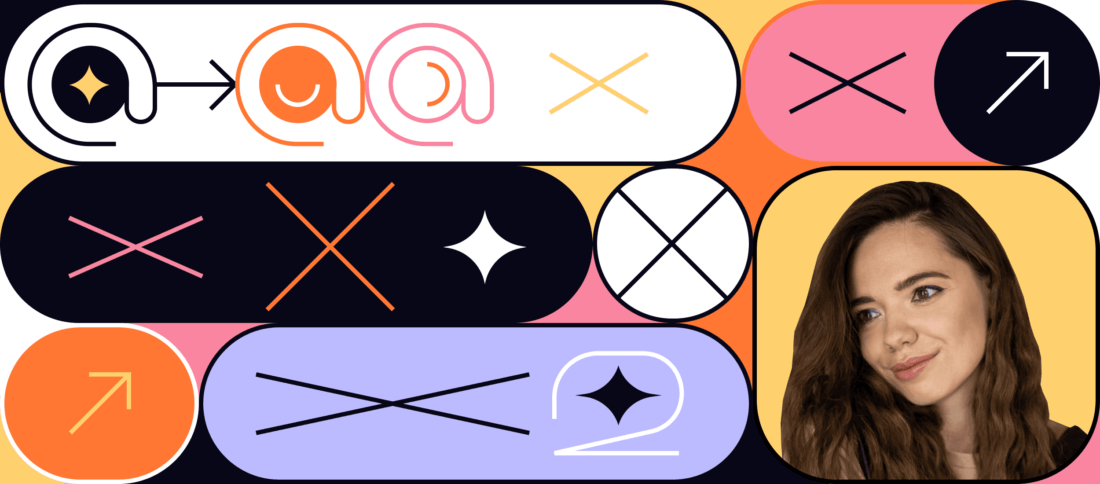 Wanna know a secret? Here in Dashly, we have a scientific department. We call them the growth team. These people are the bravest marketers we know. They are generating tons of crazy ideas, producing hypotheses, and always ready to fail them. 
Eventually, they give us (of Dashly) proven and fresh methods of fast business growth. 
Want the same? Welcome the team lead of Dashly's growth team, Polly. She shares her 2021 insights and secrets of forcing leads growth.
Ready-to-use templates
15 ready-made answers to clients in tricky customer service situations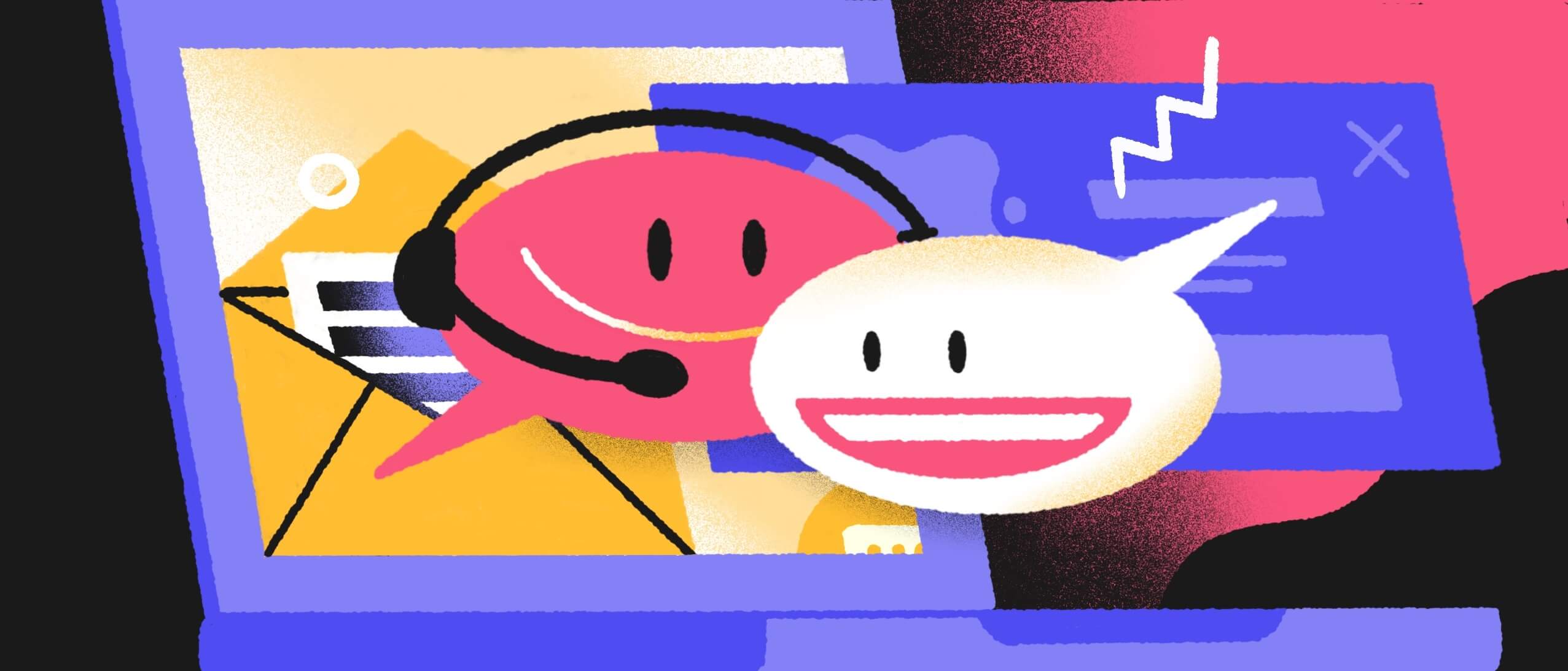 There are different situations in communication with customers. Many of them are annoying and difficult (though we love all of them). Imagine how cool it would be to have ready-made answers to that customer's issues, how it would make your support team's life easier. 
How to make a lion purr?
Templates of apology letters If you screwed up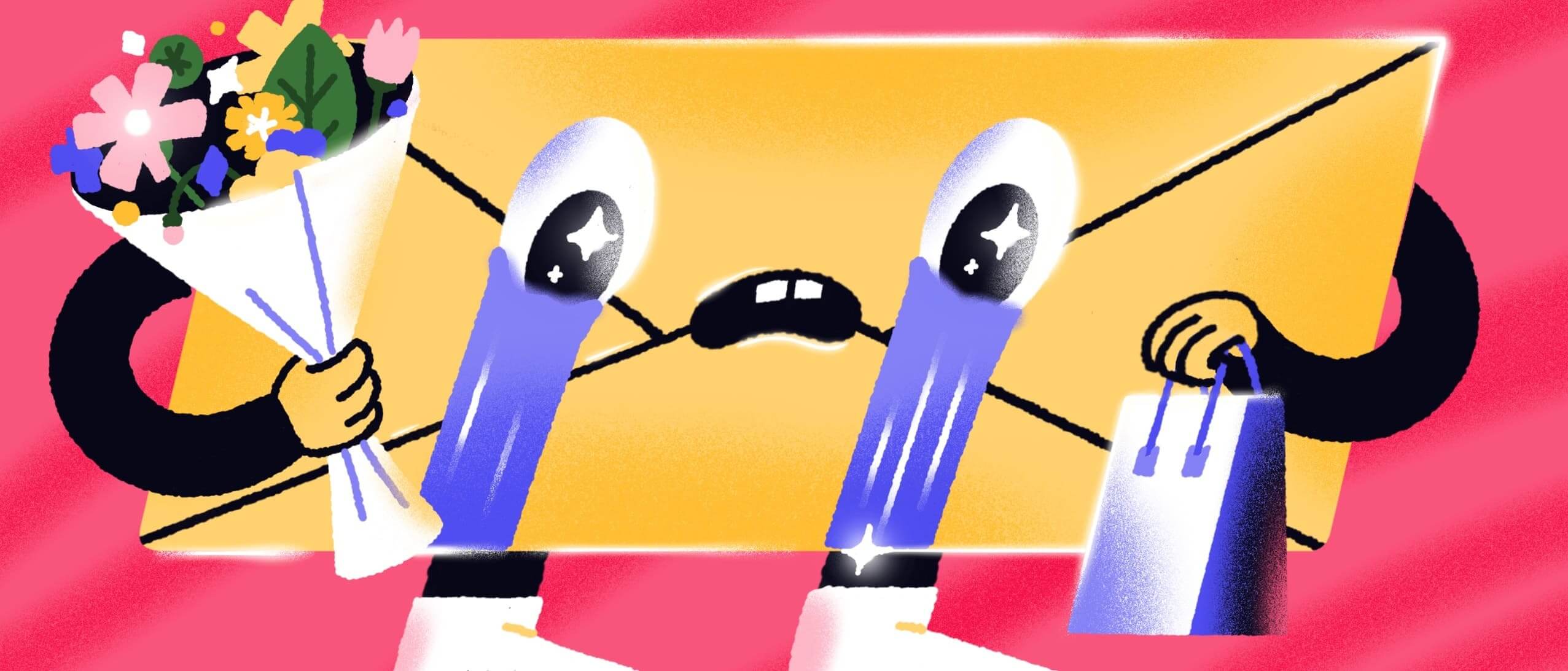 Business is about people. People used to make mistakes. But the point is how you deal with all that mistakes. The true art is to convert them into sales. So here are ten ways to save customers by saying I'm sorry.
How to create confirmation email +25 templates for your inspiration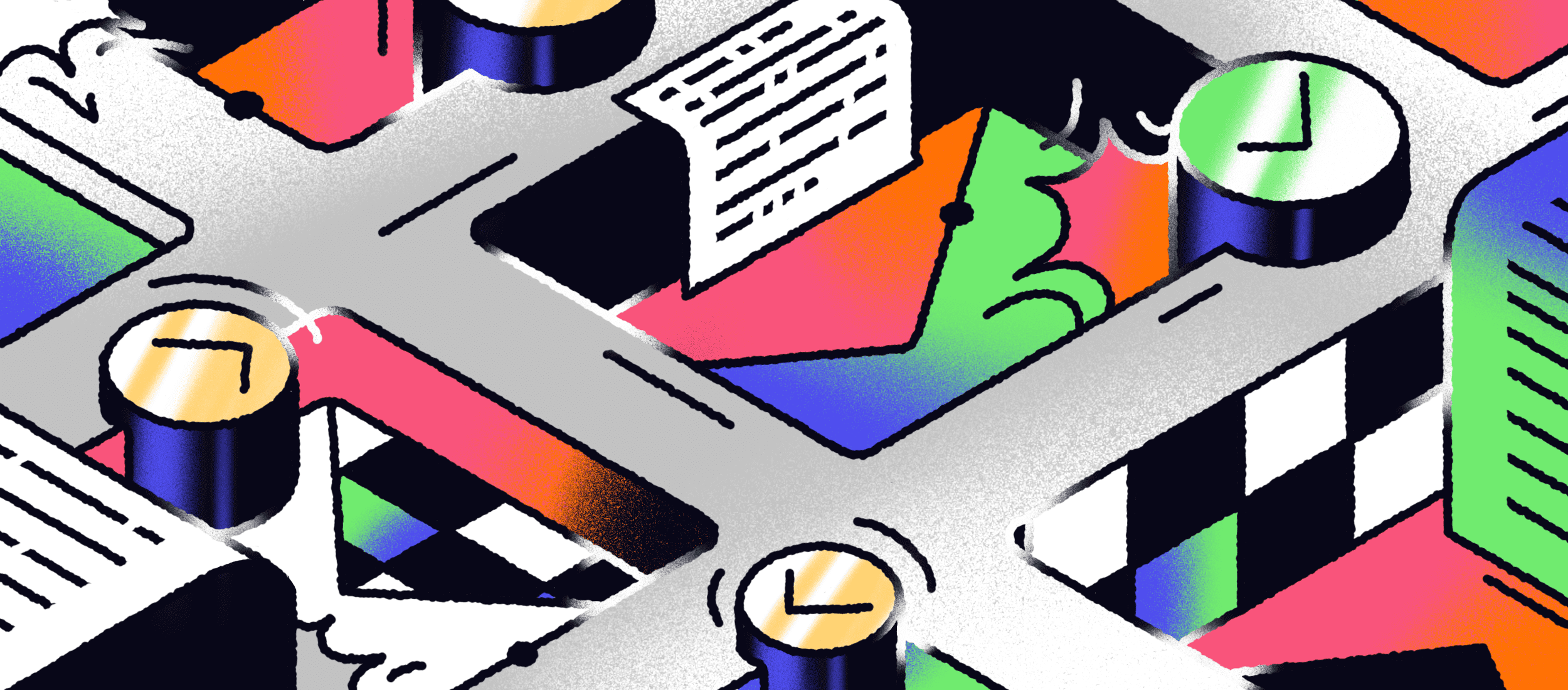 The customer made a purchase. What's next?
Say a word of thanks and upsell in a confirmation email! 
Find out 25 templates to copy and launch trigger emails next quarter. Here you'll find out how to set up a confirmation email that will make your customers happy.
8 ready-made chatbot flow campaigns to convert online school website visitors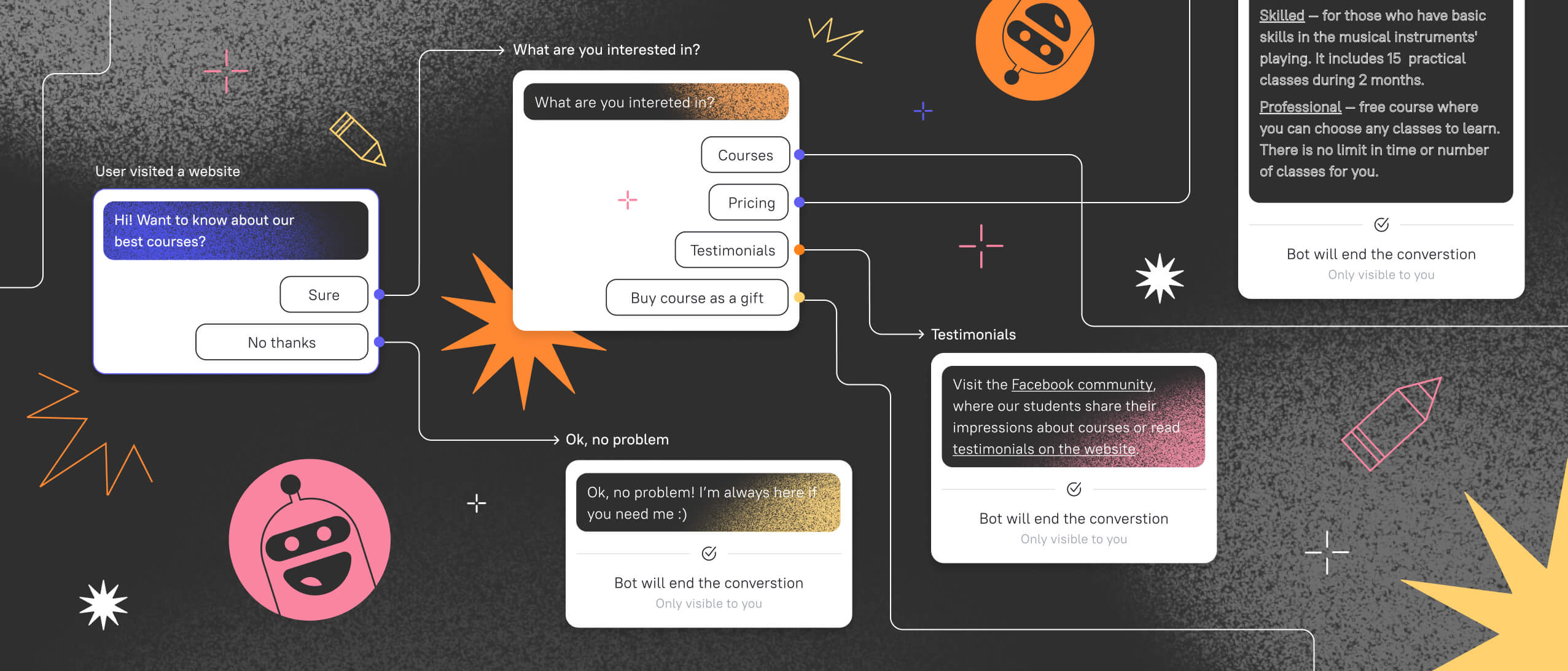 We've collected eight chatbot scenarios to help the marketing, sales, and support team launch a chatbot. And made eight templates to copy and launch on your website to:
process user requests automatically;
capture and qualify leads even when you sleep.
supply your sales team with hot leads only;
help them to close deals.
Save time and focus on the hot leads instead of talking with everyone.
Insights to boost your sales growth
Marketing & Sales. Stop the battle!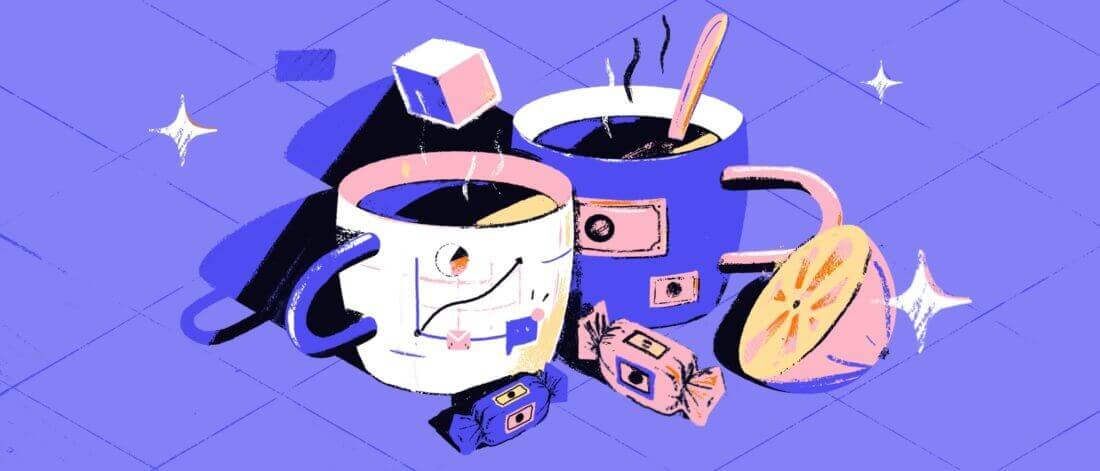 Sales complaining about the marketing leads quality. Marketing accuses the first ones of poor sales skills. That's a typical story that is dragging your revenue. 
Dashly knows this pain. We:
ignored what our customer is going through
didn't hypothesize together
didn't give feedback
didn't score leads
had no idea of who we were selling to
But there is a solution that helped us deal with this list ─ collaboration of marketing and sales.
How to qualify leads automatically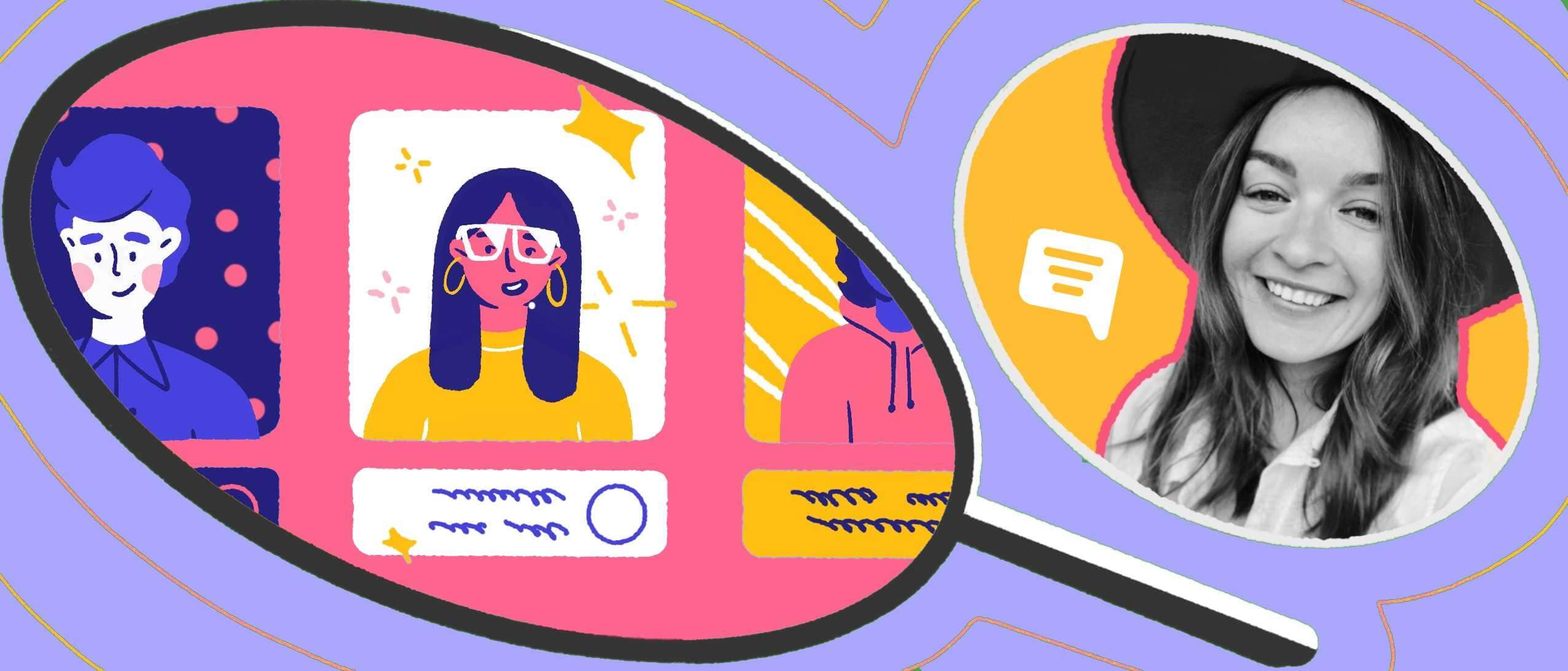 Generating leads is not a win. No two leads are alike. Some of them even share the wrong data but still take our time. And they are the majority! 
Here are two articles on lead qualification. 
In the first one, two marketing experts share the best practices of lead qualification in SaaS. 
The second one is a guide on qualifying leads in EdTech: the best practices, possible pitfalls, and mistakes in the lead qualification of 35 education companies.
Guide to find your ideal customer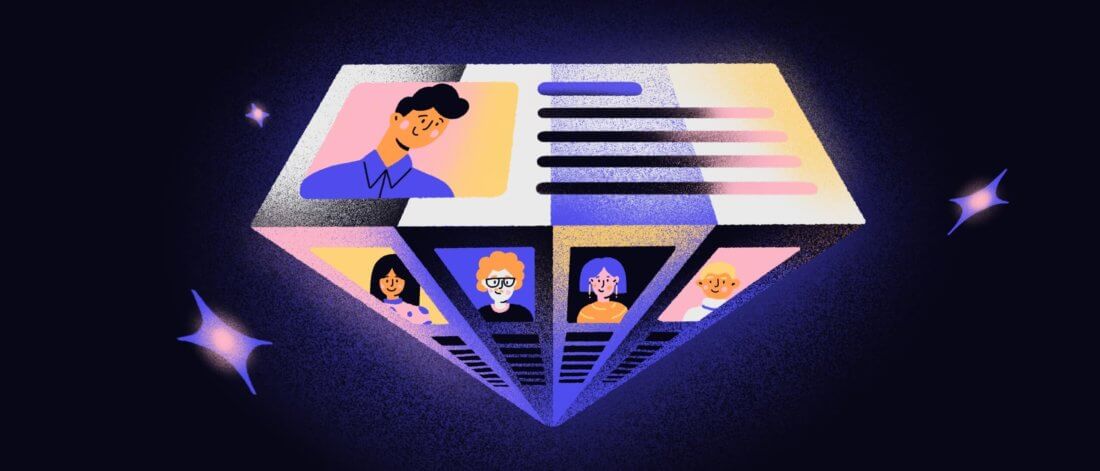 Leads qualification works better when you build an ideal customer profile. What is it, and what's the difference between ICP and a buyer persona? How to make it? Three templates and five steps from the best experts in marketing and Dashly PMMs, Marketers, and Sales are waiting for you in this article.
Case study with ready-made scenarios to grow your marketing, sales, and support
This is the last chapter of our digest, which warms our hearts. Here is a case study that will inspire you (click the picture to read the article).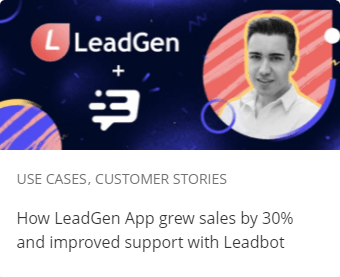 We hope that this digest will be helpful for you. Have an excellent year, and stay safe! 
Yours,
Dashly
Subscribe to our blog updates to stay tuned and don't miss the next post!