Chatbot stays free for one more month, Zoom and Calendly integrations stay free forever
Reading time: 3 minutes
01.09.2020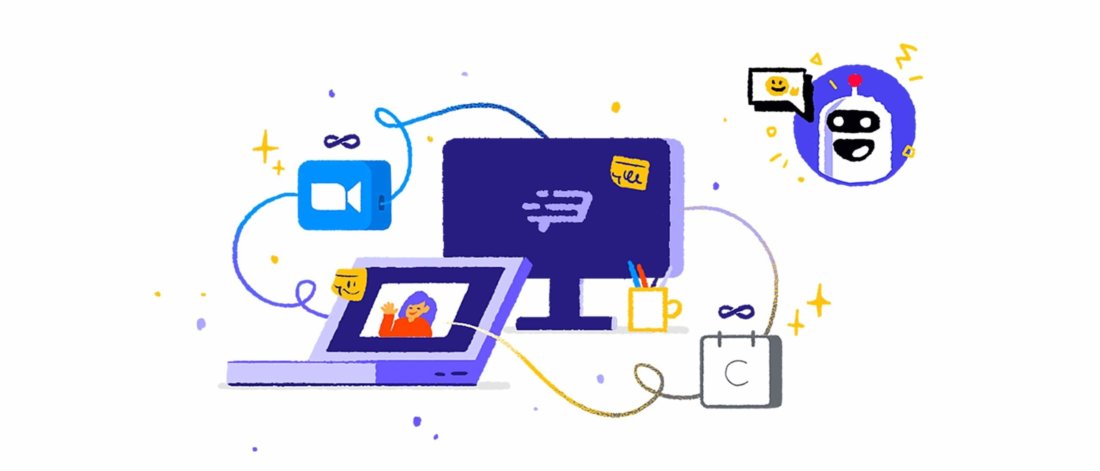 The lockdown is on and off, but it's obvious the world will never go back. People buy online more: Adobe expects sales for 2020 to outrun sales for 2019. You have to admit users' behaviors have changed.
24% of users admitted they would use online channels more
73% of users expect brands to personalize their journey
57% are disappointed with brands' response.
This is huge room for growth and an opportunity to be ahead of competitors thanks to your customer communication and customer experience improvements.
We understand that it takes time to compensate for the damage caused by the crisis, while there's no extra budget for this. And we try to aid with actions. 
We let Zoom and Calendly integrations stay free forever.
The chatbot stays free for one more month. It is already great at helping to sell and support at a lower cost, but we want to make it even more convenient and useful.
If you haven't started using Zoom and Calendly integrations or the chatbot yet, it's high time: they will help you support users and sell online even more than before the crisis.
Let's remind you how to make remote customer communication more effective.
Schedule a meeting with a client
When you are scheduling a demo or a meeting, it can be too long to discuss the time of the meeting in the correspondence with your client. In this case, it's convenient to drop a link to your Calendly calendar, so the user will choose the time by themselves.
In Dashly you can easily do this in your conversation with clients by clicking the integration button. Your calendar will open in a live chat on the website, and they won't have to open any new tabs. If you have several calls during the day or different time zones, a client will easily choose an appropriate time slot, and you won't have to list all the options.
Support or sell via video calls
There are situations when you have to conduct
an interview with a client,
a product demo,
a consultation or an online lesson,
or show an item by video.
In such cases, you usually have to switch live chat and Skype or enter Zoom and create a conference. Thanks to the Zoom integration it's easy to hold a meeting directly from the chat. Your customer will receive a message in the chat with a button, which will open Zoom in a new window where you will be waiting for them.
Capture and qualify leads with the Dashy chatbot
If you want more qualified leads without additional burden on your employees, you can set up a chatbot. It will engage and qualify users, collect their contact info, and pass the users to agents or sales reps.
During the pandemic, we have accumulated a lot of templates, books, videos, and courses about organizing online meetings and collecting and qualifying leads with Leadbot. They are more than enough to become an online sales expert 🙂
Happy reading and viewing!
More articles: 
On remote sales
How to arrange sales processes and keep customers when out of office using Dashly
How companies rearrange processes and increase sales during the crisis 
The ready-to-use map of sales campaigns for the remote operation of online stores
About the chatbot
13 Leadbot campaigns for eCommerce businesses
How do Zoom and Calendly integrations and the Leadbot work for you?
Please share in the comments section or contact us via live chat: we are always happy to receive feedback and help if some issue occurs. If you achieved good results with Dashly or you want to share how you set up the Leadbot, contact us any time — let's write a case study together.