In this article, we'll tell you how Dashly tools will help you organize the work of the sales team even if all your sales managers are out of the office.
We've collected all the guidelines in this article on how not to miss potential customers, arrange meetings, hold demos and presentations, record chats, and keep track of your sales team activities.
Don't miss your customers
Imagine the case: you need more sales. You really do. Everyone needs more sales, but you do so very much.
Not all customers who come to your website become your customers, and that's normal. But some of those who left and didn't make a purchase were your potential customers, and now it is especially important not to miss them.
Ask the support team what problems users encounter most often, analyze user behavior on the website, and identify the funnels where customer churn is highest. This is where you need to work with them. Make support noticeable in those areas where your customers have the most questions or problems — set up an automated message offering to help.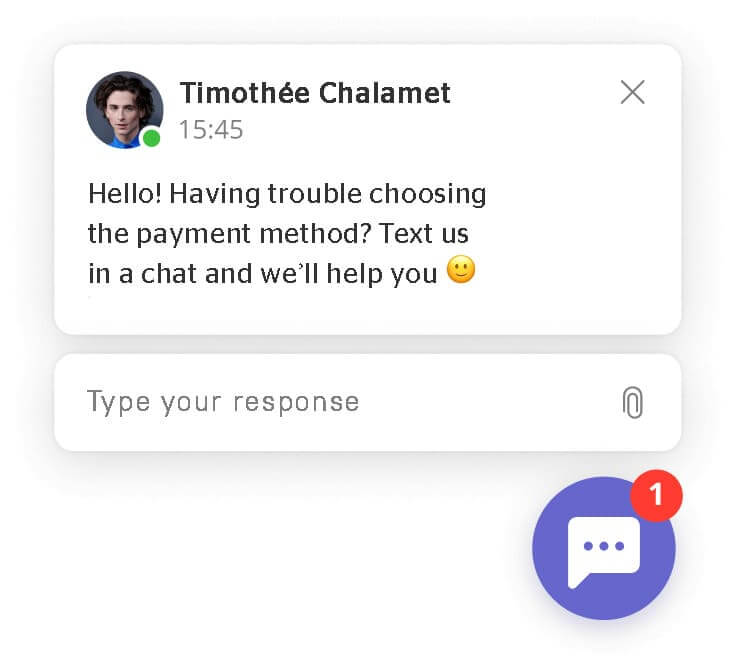 You can find more examples of automated chat messages in our article.
Sell to the most target customers
Imagine the case: you own an online service that provides a CRM system. You want your sales department to close more deals and bring you more money.
Provide the sales team with qualified leads to close more deals and bring you more money — a qualified chatbot will help. A simple chain of messages will help you identify the user's problem and direct them to the right channel and select the most targeted customers who are most interested in making a purchase.
Bonus: in the nearest future, the chatbot will be able to gather contacts so that you can run nurturing campaigns for those users who are not yet ready to buy, and eventually get even more sales.
Arrange customer meetings quickly
Imagine the case: you're working in sales and trying to schedule a demo with a customer. You offer your time slots, they offer theirs, and the conversation drags on because you both have very busy schedules.
Don't waste time on endless negotiations with customers, as you can still use it for other important things. Offer the customer to choose the time and make an appointment directly from the website chat; we have integrated Dashly with Calendly for this purpose.
Learn more about the integration of Dashly with Calendly
Demonstrate the value of a complex product online
Imagine the case: you work in the sales department of the online website builder. In order for the customer to understand the value and decide to buy, you need to hold a demo: show how the service works, what problems the customer can solve, and help to determine the plan. It is important for you to arrange a remote meeting, to be able to share the screen and record the meeting.
Personal communication is very important when you need to demonstrate value and sell a complex product.
Making a presentation, discussing customer problems and showing how your product can solve them, answering important questions are most convenient via Zoom if you work remotely.
It's more convenient than a phone call or, God forbid, using Skype. With the Dashly integration with Zoom, all you need to do is click a button to create a conference call.
Your customers will not need to share their contacts or create new accounts — they will just click the button to open your conference in a new window.
You'll be able to share your screen and demonstrate all the important things just like you do when you meet in person and record your conversation. 
Try out the integration of Zoom with Dashly
By the way, you can arrange further meetings directly in the chat through the integration with Calendly which we have already mentioned above.
Don't cancel meetings, move them to online
Imagine the case: you are a professional photographer with many years of experience and provide paid consultations for beginners. You want to move your work online so that you can give consultations, record them and send them to your customers by email so that they don't miss anything important and come back to you again.
If you give paid consultations, lessons, workshops, quarantine is not a reason to give them up.
Organize your schedule with Calendly by sending a link to it in the chat. Move all meetings to Zoom to secure your customers. There's a nice bonus: you can record your call and send a recording to the customer to engage them in further interaction.

Control the work of the remote team
Imagine the case: you're the head of sales who is transferring all employees to remote work. You are worried about work quality. In order to understand and analyze how managers work, you need access to their messages and customer conversations.
Quality control of employees is one of the most important tasks for teams that move on to the remote mode and want to maintain the same level of efficiency.
Move communication from all/separated channels to Dashly for easier storage and monitoring of dialog quality. In addition, you can continue working with them, even if one of the managers quits or goes on vacation. 
At the same time, customers will be able to contact you via communication channels that are convenient for them (via website chat, email, Facebook, WhatsApp, or Instagram).
Each dialogue can involve several managers so that you and your colleagues can help each other.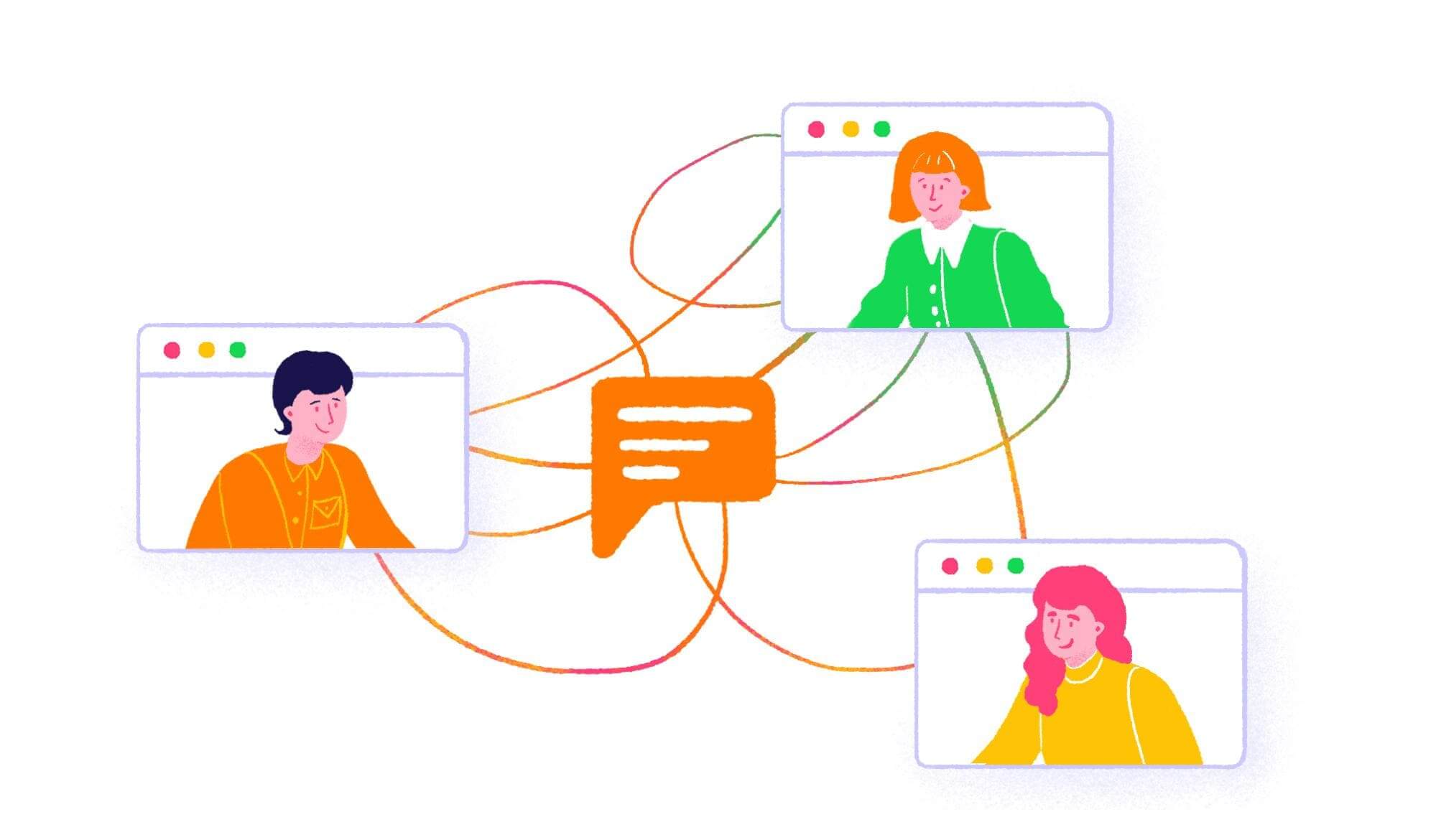 Ways to control communications:
Dialog analytics
In the Dialog Statistics section, you can evaluate the efficiency of the entire team, individual agents, or channels. For more information about analytics, see our article How to Evaluate the Support Team Performance.
Based on this data, you can see the weak points in the support work and improve it: add agents during the busiest hours, adjust processes, change work schedules, etc.
2. Chat history
Dashly saves chat history: you can view all dialogs and evaluate the quality of the agents' performance.
3. User reviews
Gather feedback from users in the chat: enable agent ratings to collect feedback quickly.

4. Meetings scheduled in Calendly
Monitor and manage the sales rep load in Calendly.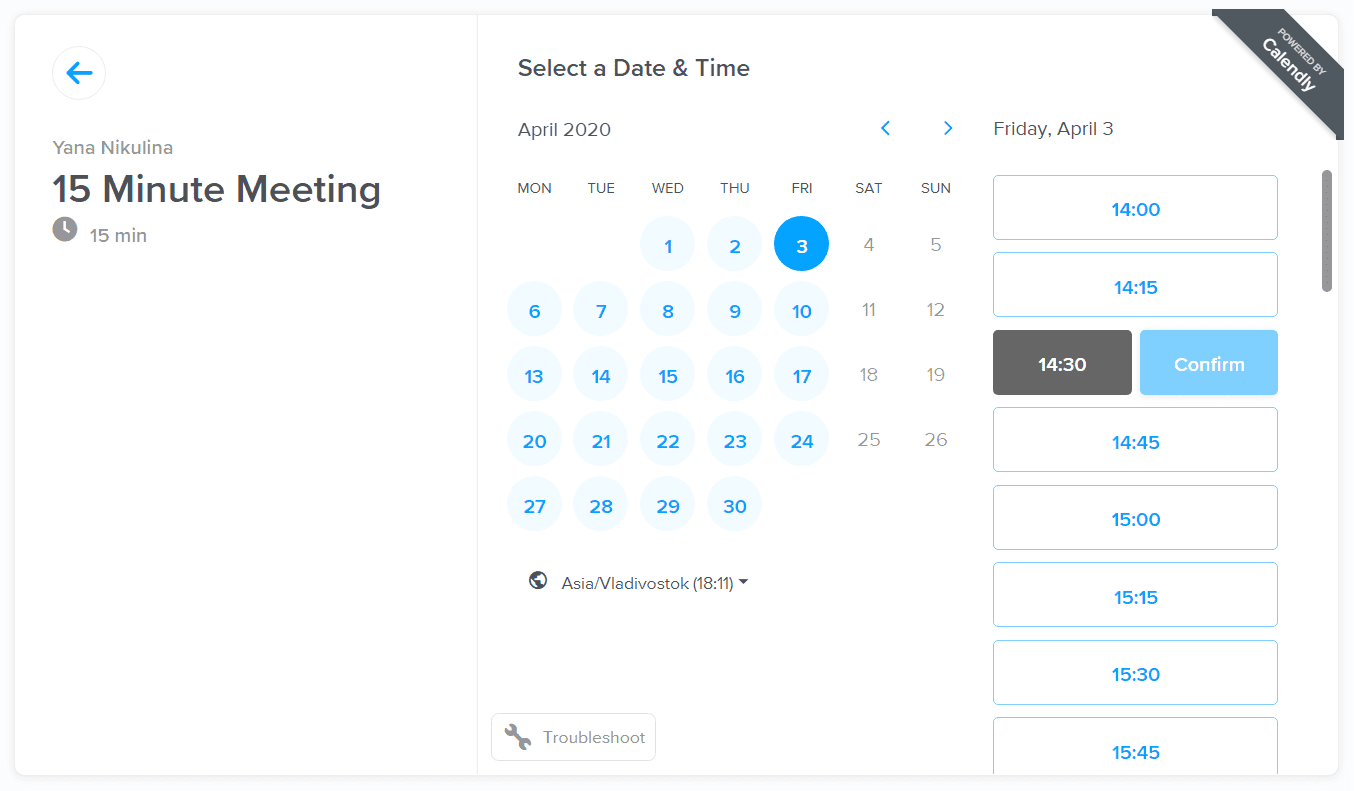 5. Conversation recording in Zoom
Record managers' conversations with customers in Zoom to analyze them and control the work quality.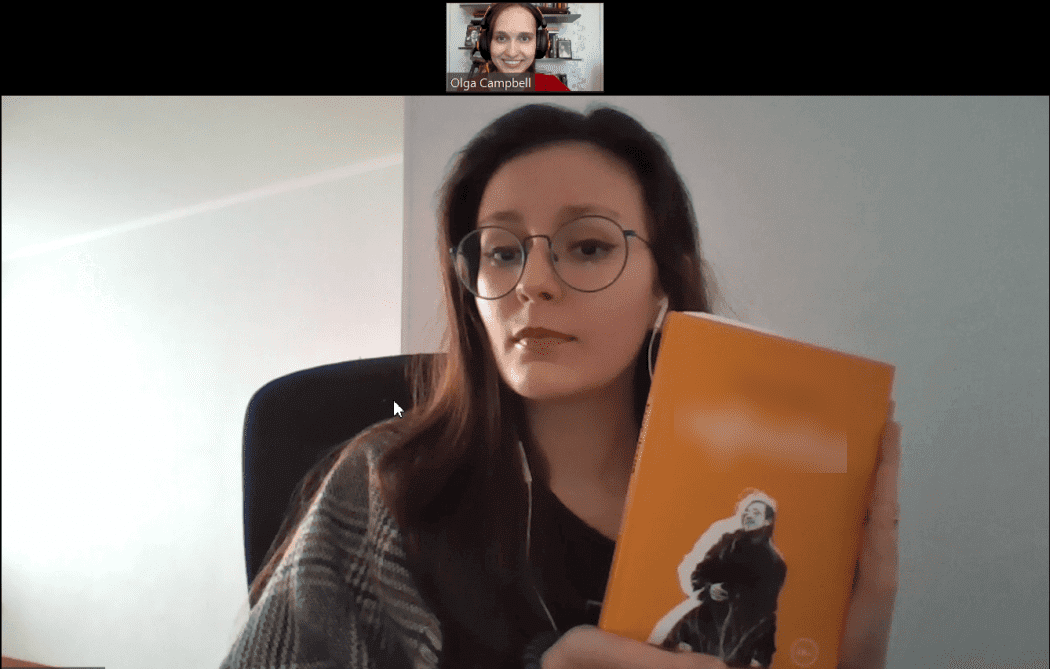 Take care of yourself and work from home, and Dashly will help you with that.